REM MOTOCROSS AT GLEN HELEN TOMORROW FOR ANOTHER SCORCHER
REM will be racing this Saturday, August 15. Expect triple-digit temperatures at Glen Helen. If you are racing this Saturday, REM will Run their "hot day format." That means they will make sure to get the complete program, including two long motos for everyone, done before the hot part of the day (without shortening the motos).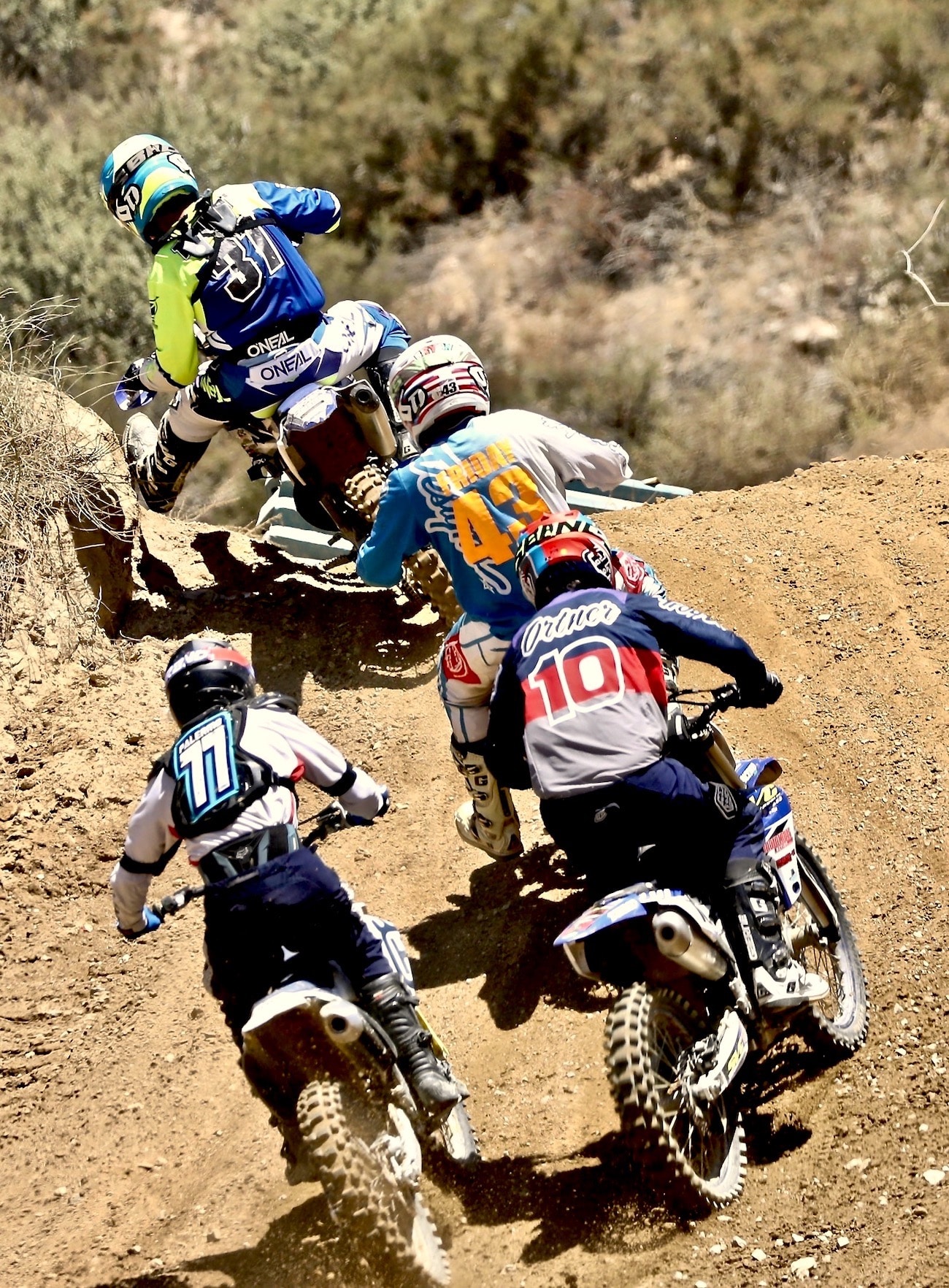 Join the fun with Val Tamietti (31), Bryan Friday (43), Jon Ortner (10) and Chris Palermo (77). Photo; Debbi Tamietti
Looking at the latest weather Glen Helen looks like the temps will start in the 70's and heat up into the 90's by 1:00 p.m. It won't go above 100-degrees until 2:00 p.m.  If you are checking the weather for San Bernardino, those temperatures are several degrees hotter than at Glen Helen because they are on flat land—Glen Helen is in the hills and at an elevation of 2000-feet above sea level , so it will not be as hot as the rest of the Inland Empire.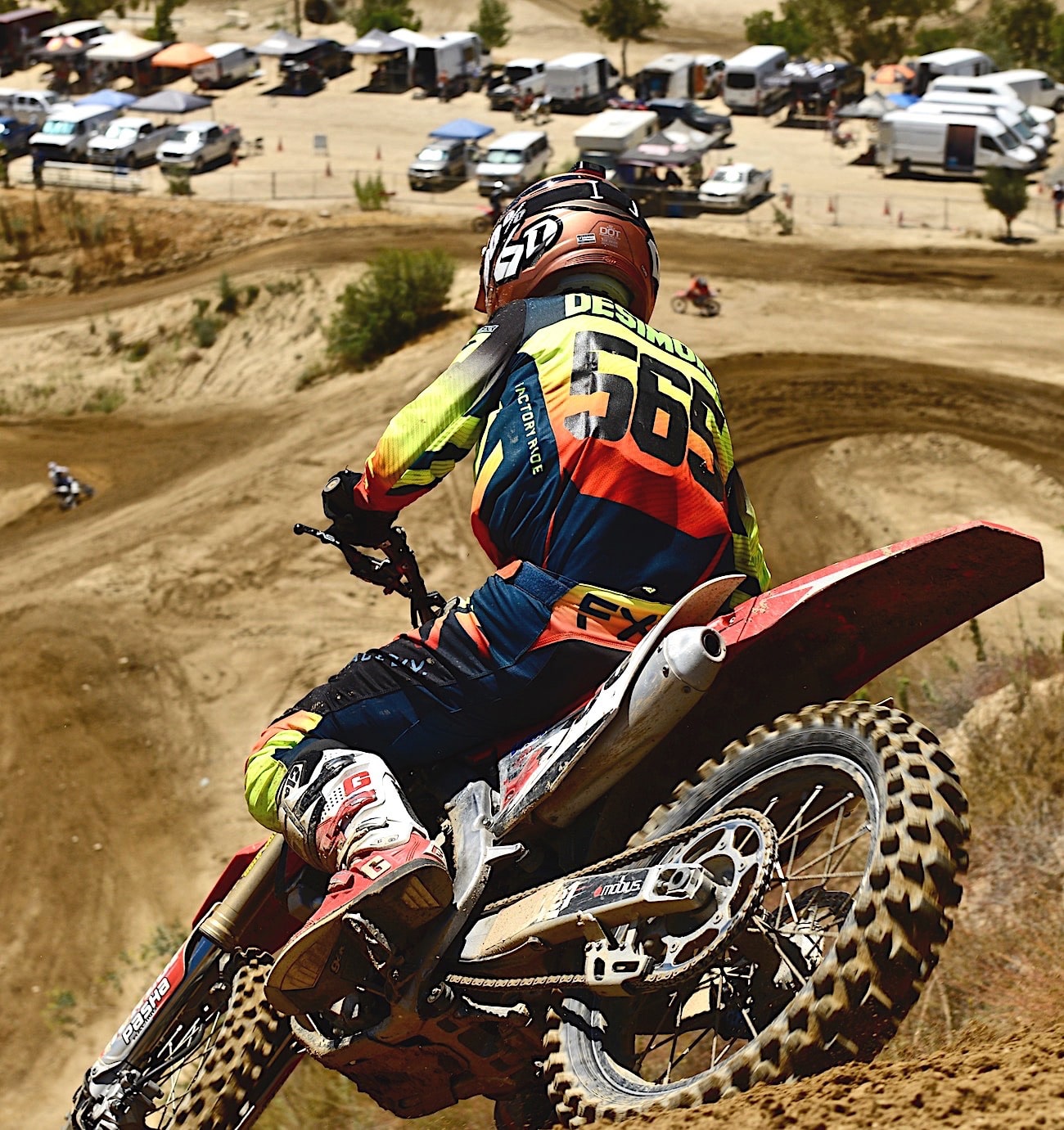 Glen Helen sits at 2000-feet above sea level (at its museum), the REM track is much higher up than that and, in this photo, Dominic Desimone looks down on the REM pits from where the elk roam and the snow capped peaks are. Photo: Dan Alamangos
A hot day is no big deal for the REM racers, since they rarely get to race below 100-degrees in the summer. Hydrate, taunt your competition and stay out of the sun. Go to the REM website to sign-up online and don't forget to charge your transponder (or your friends). For sign-up information about REM motocross go to www.remsatmx.com.