REM MOTOCROSS: THE BIG BATTLE ROYALE FOR THE NUMBER ONE PLATE THIS SATURDAY
In what has been a topsy-turvy year with coronavirus restrictions and lockdowns, REM Motocross has managed to get through the 2020 race season and down to the wire with the final REM race of 2020 this Saturday, December 19, at Glen Helen Raceway. REM says they will run the long-track that they debuted at their last race. The big news for Saturday's race is the tight battle for Glen Helen's number one plate between former Pros Will Harper and Robert Reisinger.
The first turn on Glen Helen's REM track is a downsized version of the National track's Talladega first turn—only to the left.
For more information about REM Motocross go to www.remsatmx.com or go to facebook at  www.facebook.com/remsatmx. Sign-up online for Saturday's race by Clicking Here
Will Harper (7) has the points lead in the race for the number one plate at Glen Helen, but not a big enough lead to be relaxed on Saturday. Photo: Dan Alamangos

Robert Reisinger (96) has the most wins during the 2020 race season, but he missed some races. He has to win on Saturday and hope that Will Harper has a bad day. Photo: Dan Alamangos
THE PAST 31 REM NUMBER ONE RIDERS (1989-2020)
1989 …Curtis Jablonski
1990 …Robert Failing
1991 …Robert Failing
1992 …Jeff Van Camp
1993 …Todd McKay
1994 …George Kohler
1995 …Alan Olson
1996 …George Kohler
1997 …Alan Olson
1998 …Jody Weisel
1999 …Dennis Boulware
2000 …Rich Eierstedt
2001 …Randy Skinner
2002 …Bengt Johansson
2003 …George Kohler
2004 …Billy Musgrave
2005 …Mark Crosby
2006 …Tim Murphy
2007 …Dennis McAdam
2008 …Dennis Boulware
2009 …Dennis Boulware
2010 …Dennis Boulware
2011 …Ray Pisarski
2012 …Randy Skinner
2013 …Jon Ortner
2014 …Jon Ortner
2015 …Jon Ortner
2016 …Tom Holmes
2017 …Val Tamietti
2018 …Val Tamietti
2019 …Dave Eropkin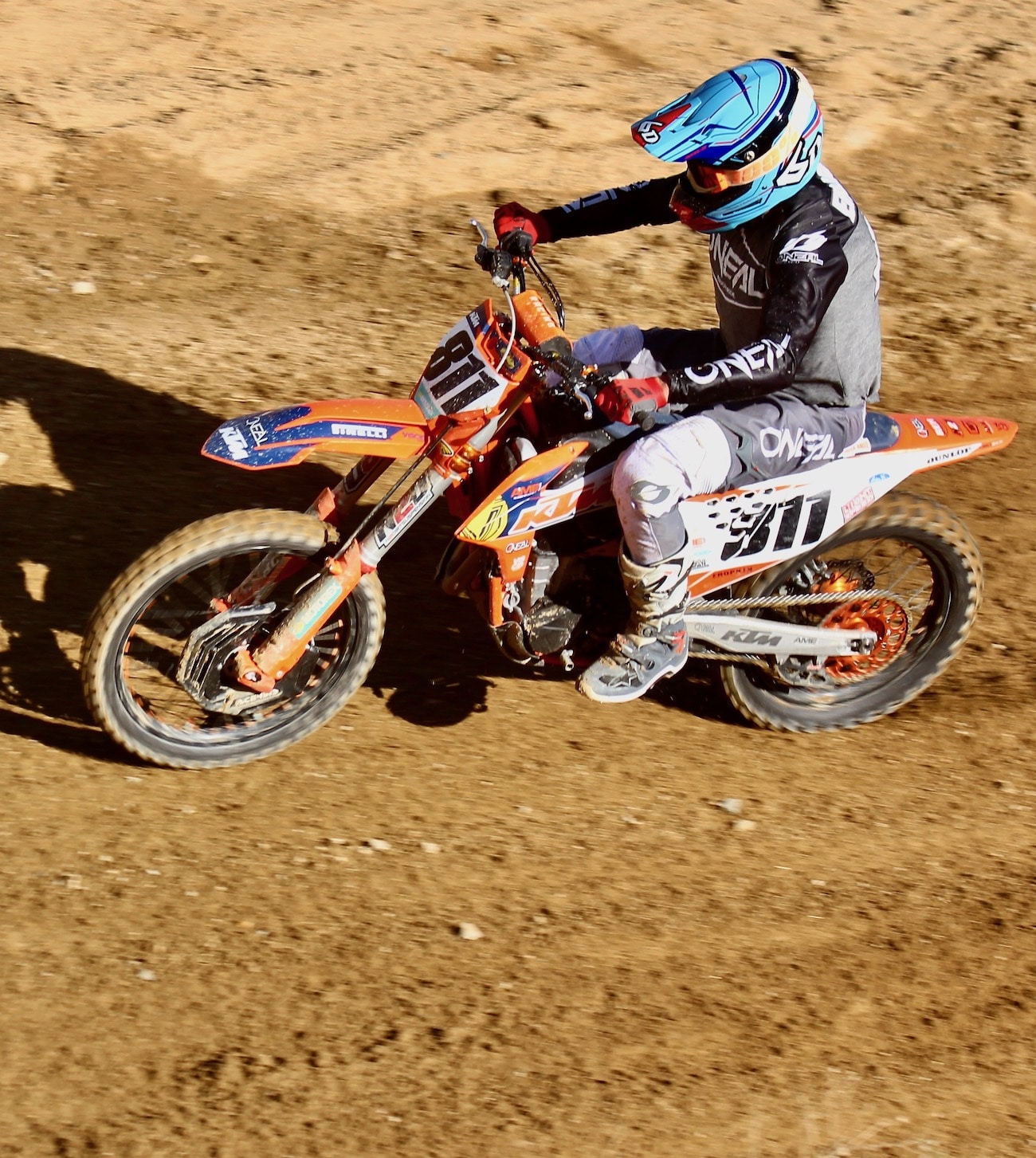 Dave Eropkin (811) is the current number one rider at Glen Helen, but only until Saturday. Photo: Jody Weisel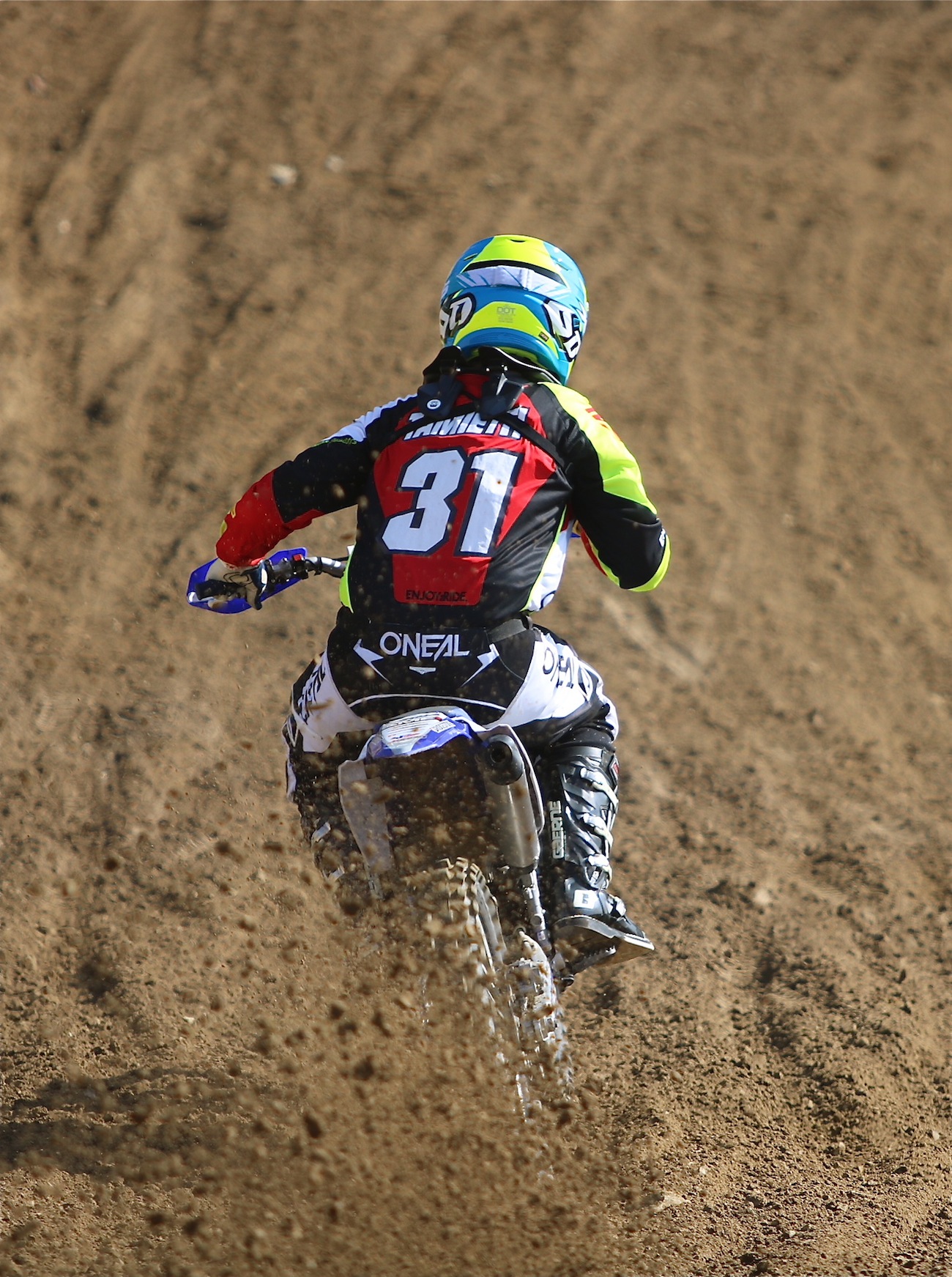 Val Tamietti, former CMC number One rider at Saddleback, was the 2017 -2018 REM Number One plate holder. He was trying to win it a third time when he got landed on over a jump and injured his hand with three races to go. Photo: Debbi Tamietti
Jon Ortner won the number one plate three times in a row (2013-2014-2015). He  is not alone as a multiple REM champion. The retired George Kohler was a three-time Champion in 1994, 1996 and 2003 and the late Dennis Boulware won it four times (1999-2007-2008-2009-2010).
Randy Skinner (383) is a two-time REM number one rider. Amazing, he won them 12 years apart (2001 and 2013). Photo: Dan Alamangos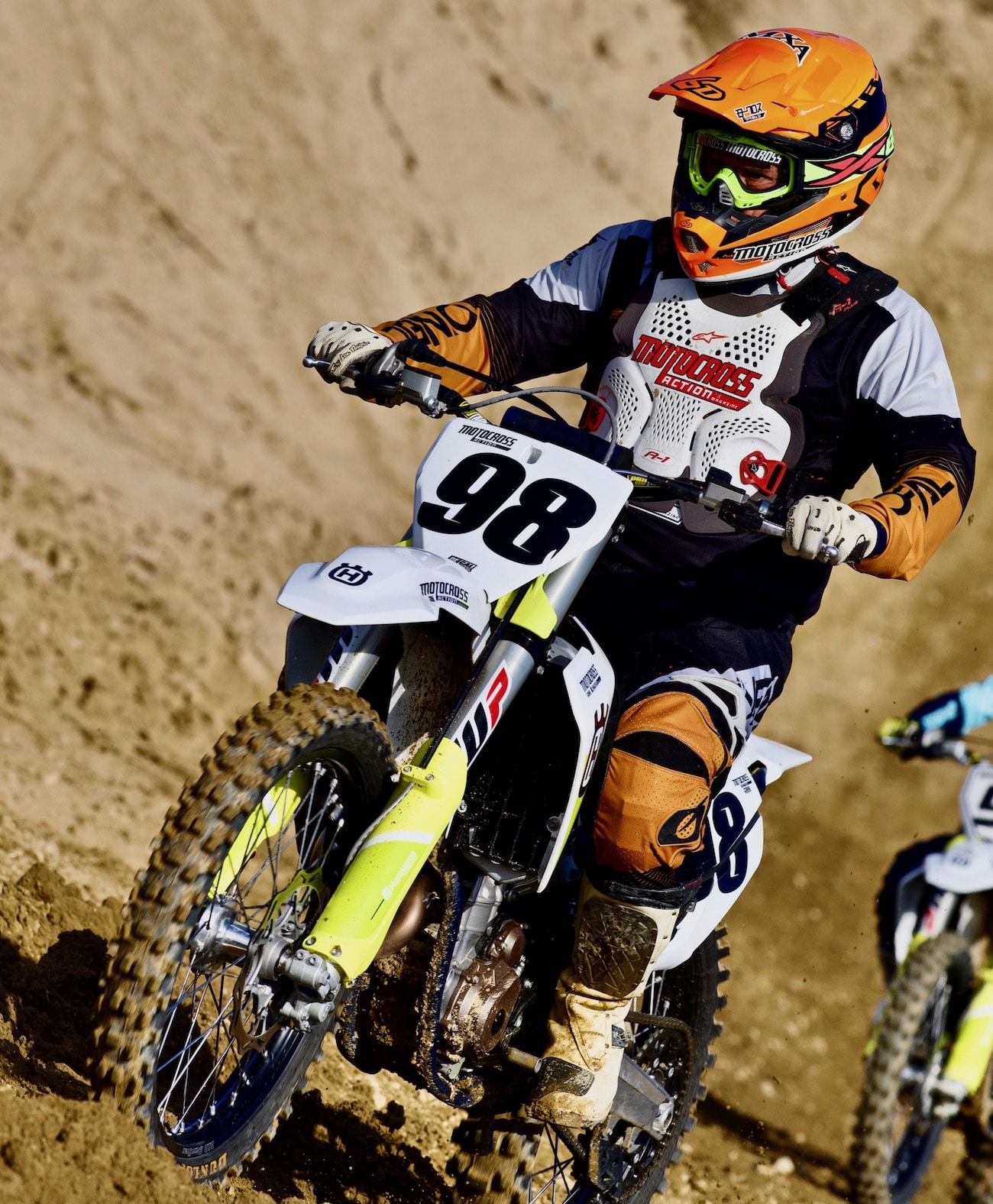 MXA's Jody Weisel is the oldest number one rider still racing very week. He won the number one plate in 1998—a mere 22 years ago. It's not his only claim to fame, he was the CMC Number One Vet Pro in 1984—a short 36 years ago. Photo: Jon Ortner