REM OCTOBERCROSS RACE REPORT: THE TRACK TOO TOUGH TO TAME
How rough was the Glen Helen track at Octobercross? This image describes the beauty and pain of a traditional motocross track. And it wasn't just this downhill, it was every inch of the Glen Helen track. Click on the images to enlarge.

By Ernie Becker
If you grew up racing motocross in the 70's, 80's and 90's… that's what you did, you raced every weekend as a teenager. There were no professional practice riders back then, just guys who raced and guys who rode trails.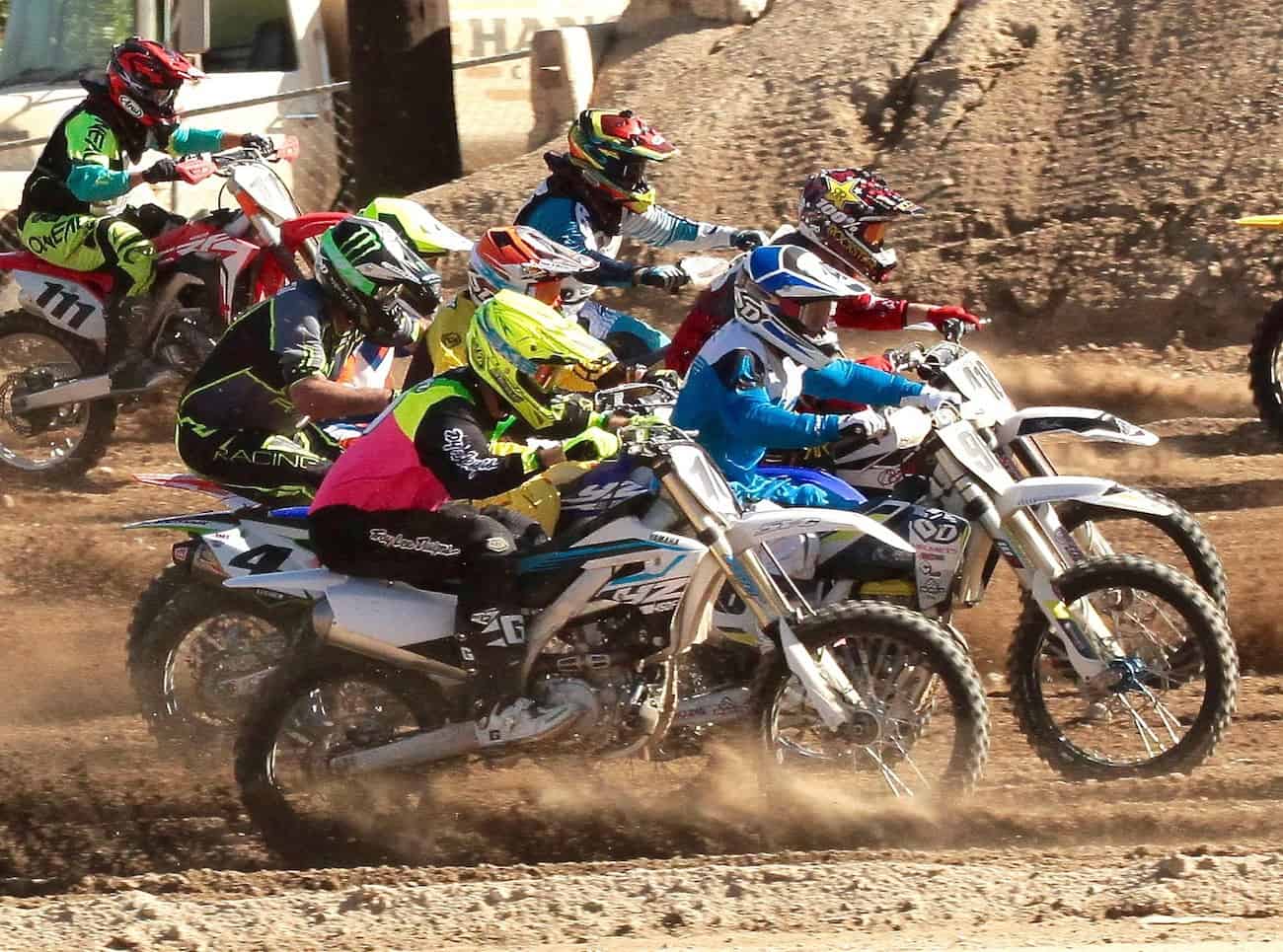 Halfway to the first turn Jon Ortner, Ron Lechien and Robert Reisinger have the three inside lines, but Kevin Barda's rear wheel is visible in the upper right.
For the Saddleback, Mosier Valley, Washougal, Indian Dunes crowd–you raced every weekend and you became a racer because you wanted to be the best, you wanted to win, you wanted to hang with your friends and you wanted to be challenged.
There were 16 riders caught up in this uphill crash. The race had to be red flagged while the scattered bikes were ridden backwards down the hill.
Ronnie (4) was looking good and playing it smart. Expect a major battle between Ron and Kurt Nicoll at next Sunday's Over-50 Pro race
A lot of the racing spirit of the old days is gone. But it lives on at Glen Helen's REM races. It is a unique mix of young and old; aspiring AMA Pros, former stars, 50-year-olds reliving their childhoods; old school tracks that put the focus on riding skill versus jumping every 50 feet; And the roughest track West of the Pecos. You may think your track has bumps, but the REM Octobercross track was AMA National rough.
Sean Collier.
Jon Ortner.
Frank and Myra Thomason run the weekly REM motocross races and hold the Octobercross every year. It is held the week before the Dubya World Vet Championship as a way to test the track one week before 1000 riders show up from around the globe. The Octobercross race is special and it is packed with full gates, a long line to get in and lots of star talent –many from the glorious Saddleback, Mosier Valley, Washougal, Indian Dunes. Plus, many riders come from Europe, South America, Asia, Canada and the 50 states to sneak in one practice race before the big Vet weekend.
Sometimes a race promoter just needs a little alone time. REM's Frank Thomason (far right) has his own personal Fortress of Solitude.
The REM Octobercross track was brutal, and as it goes in the world of test races, it will be toned down for this coming weekend. But for those who were at Octobercross, they will always be able to say the raced one of the roughest tracks ever used at the local level.
Like father, like son. the Fouts (Josh and Randel) catch a quick 40 winks between motos.
WHO WAS RACING AT THE OCOTOBERCROSS RACE?
Ex-Yamaha, Honda, Kawasaki factory rider and now Maxima Oils very own, Ron Lechien was there to get some seat time before the Dubya World Vet MX Championships.
Pete Murray is a three-time World Vet Champion, but every year it gets tougher. At the 2017 Octobercross Pete was second behind Ron Lechien. That's good company.

Former 1880's AMA National Pro riders Pete Murray, Kevin Foley and Jon Ortner were also out dialing in their bikes for next weekend's big race. Murray a die-hard YZ250F rider is switching to a YS450F for the big race,
Dutchman Ralf Schmidt had a 1-7 score in the Vet Intermediate class for 4th overall on his TM two-stroke.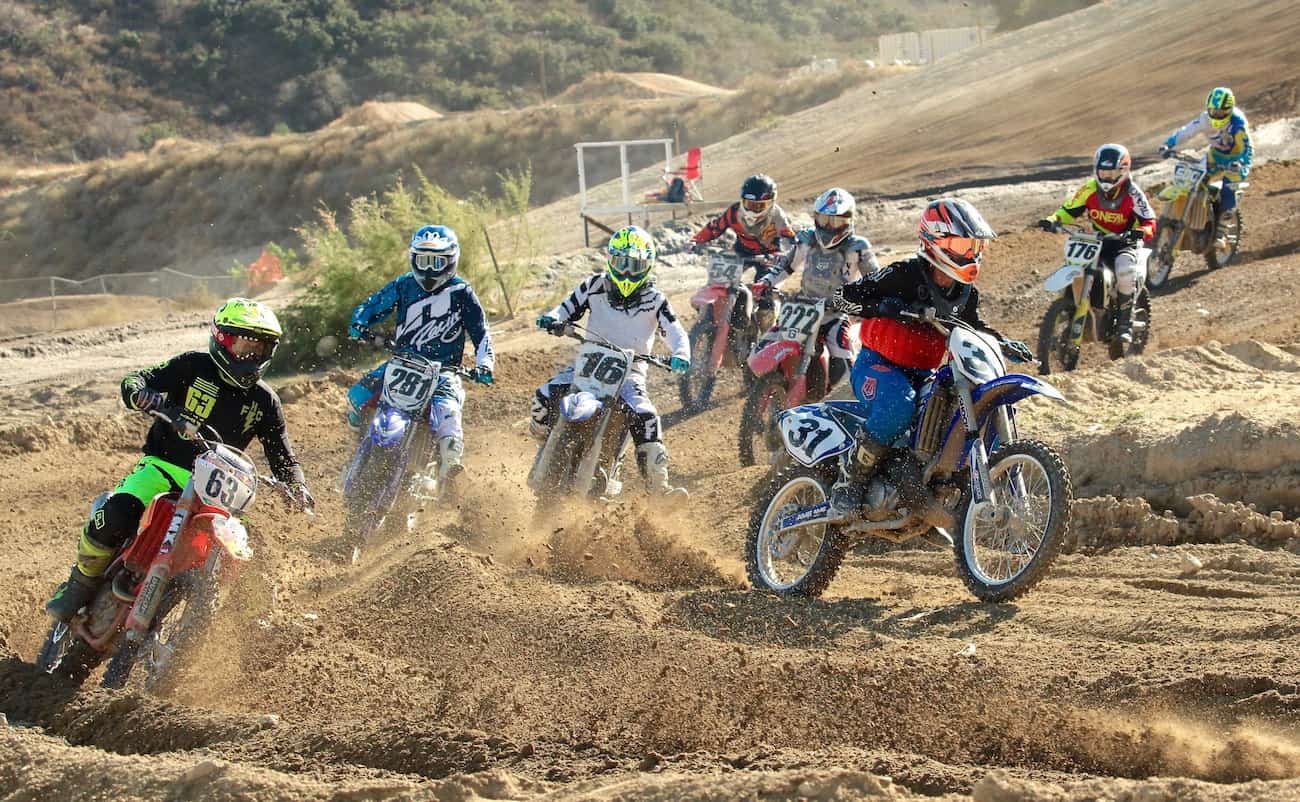 Val Tamietti's (31) eight-month REM win streak has been broken. He finished 4th overall in the Over-60 Expert class. Chuck Sun (63) had a 3-3 for a third. Tony Cooksey (16) was fifth overall and Doug Schramn (281) was 9th overall.
80's CMC #1 plate holder Val Tamietti was getting in some throttle time in the 60 Expert Class.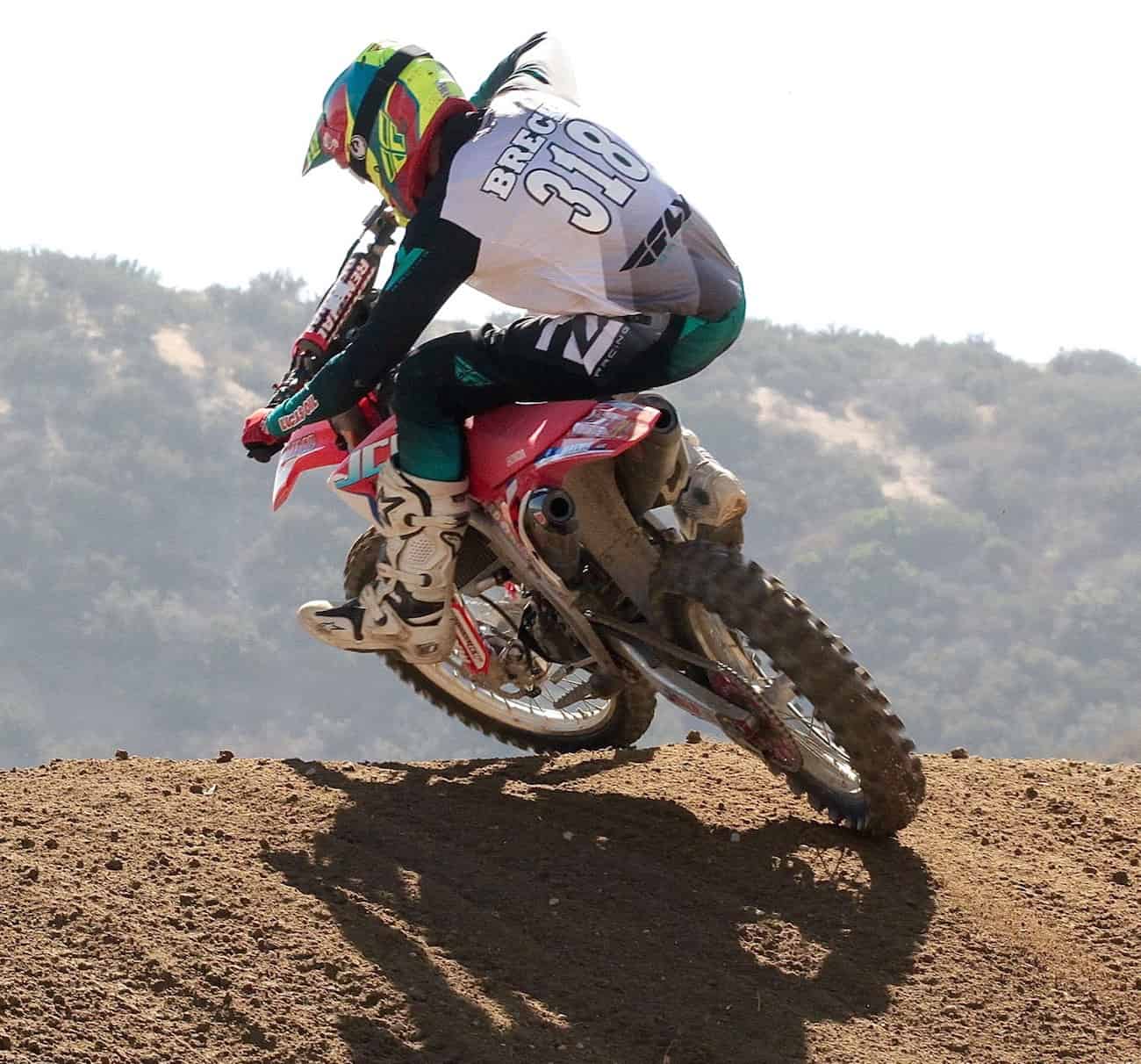 Benny Breck.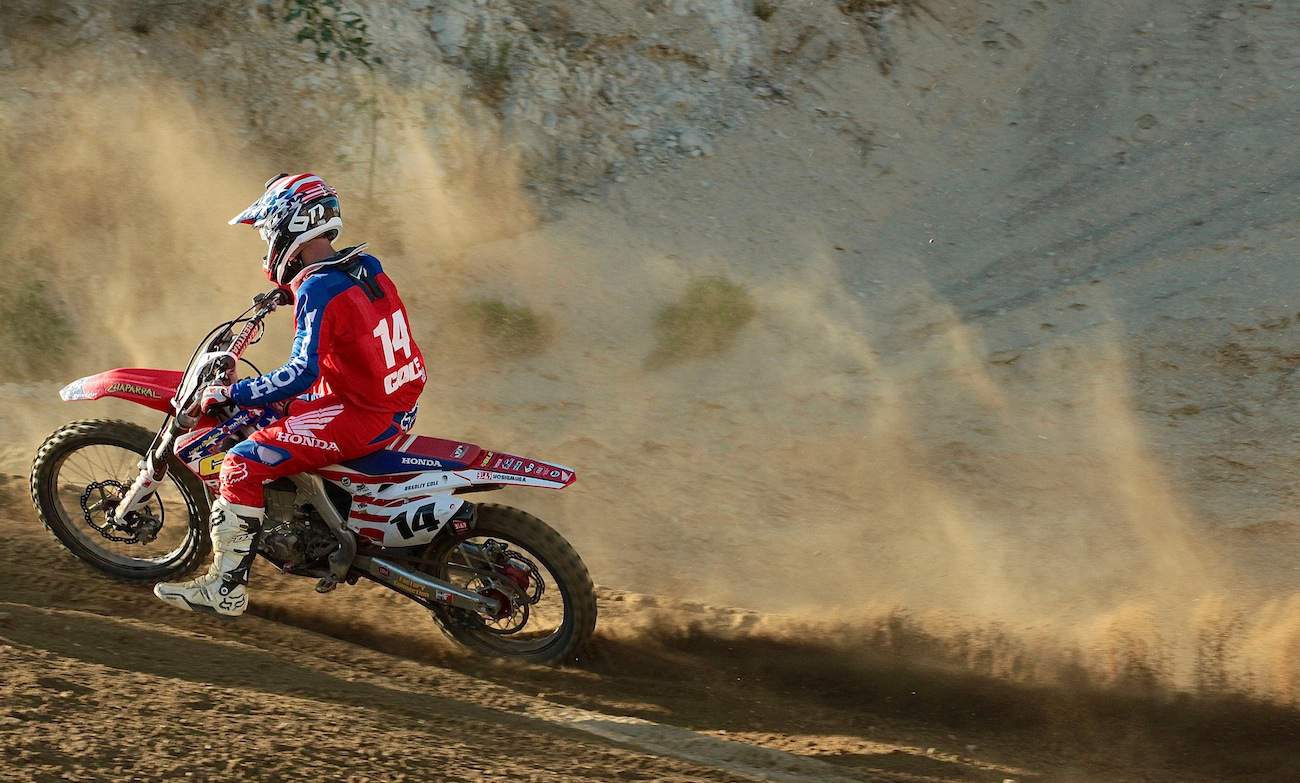 Bradley Cole gets a big run before one of Glen Helen's hills.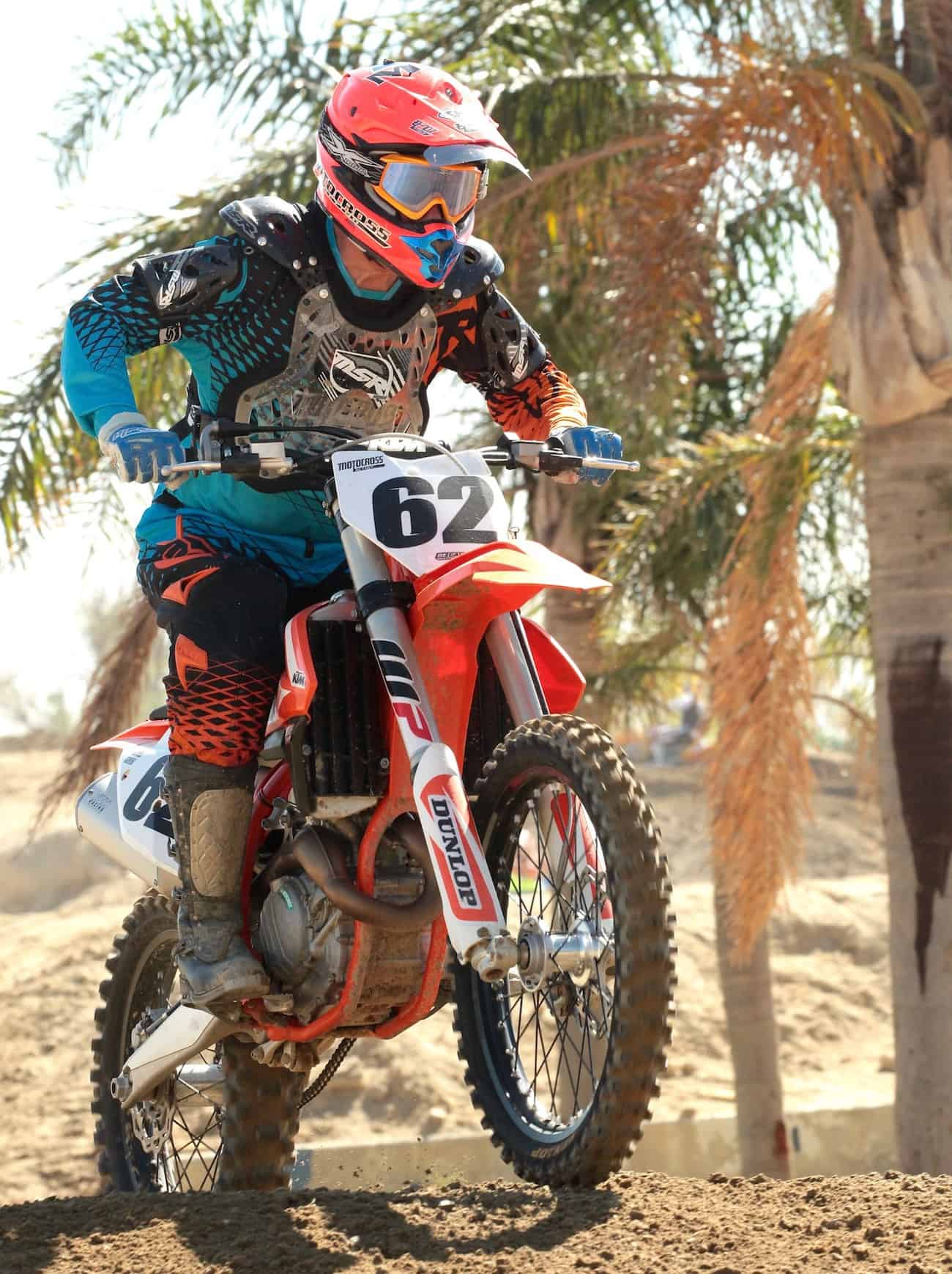 Lars Larsson was the Swedisd GP rider brought over by Edison Dye 50 years ago to demonstrate motocross to American teenagers. Who would have thunk that he'd still be racing today?
Japan's Isao Ida, AMA National Champ Chuck Sun, New Zealand's Tony Cooksey, Sweden's Jan Oxelmark, Baja star Bob Rutten, AMA Hall of Fame Lars Larsson and an amazing band of men in their 60's and even 70's took to the track.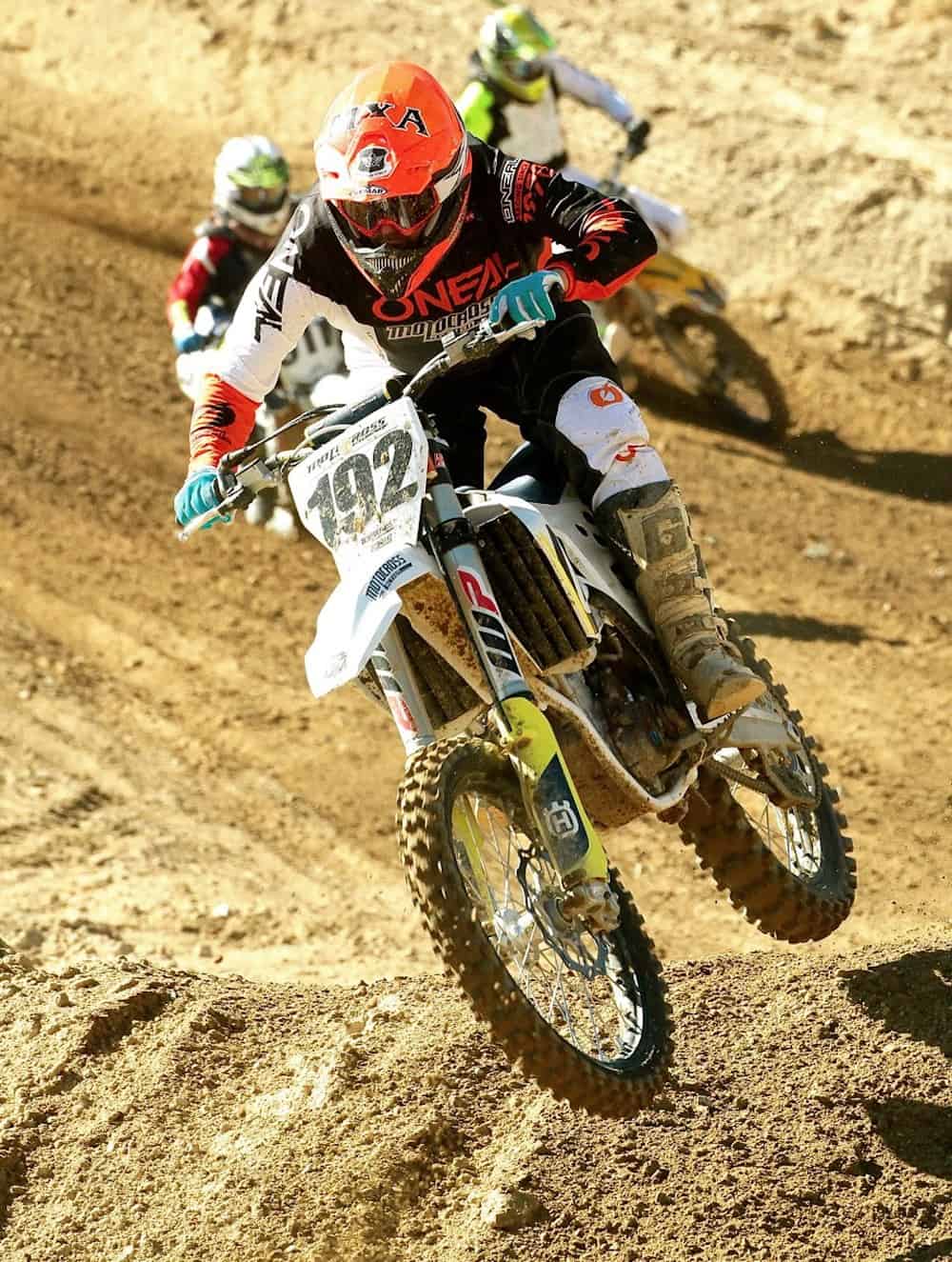 Last week Ernie Becker tried Andy Jefferson's FC350 mods for a few laps and MXA applied them to its FC350 for this week.
Sean Lipanovich was the fastest in the 450 Pro class.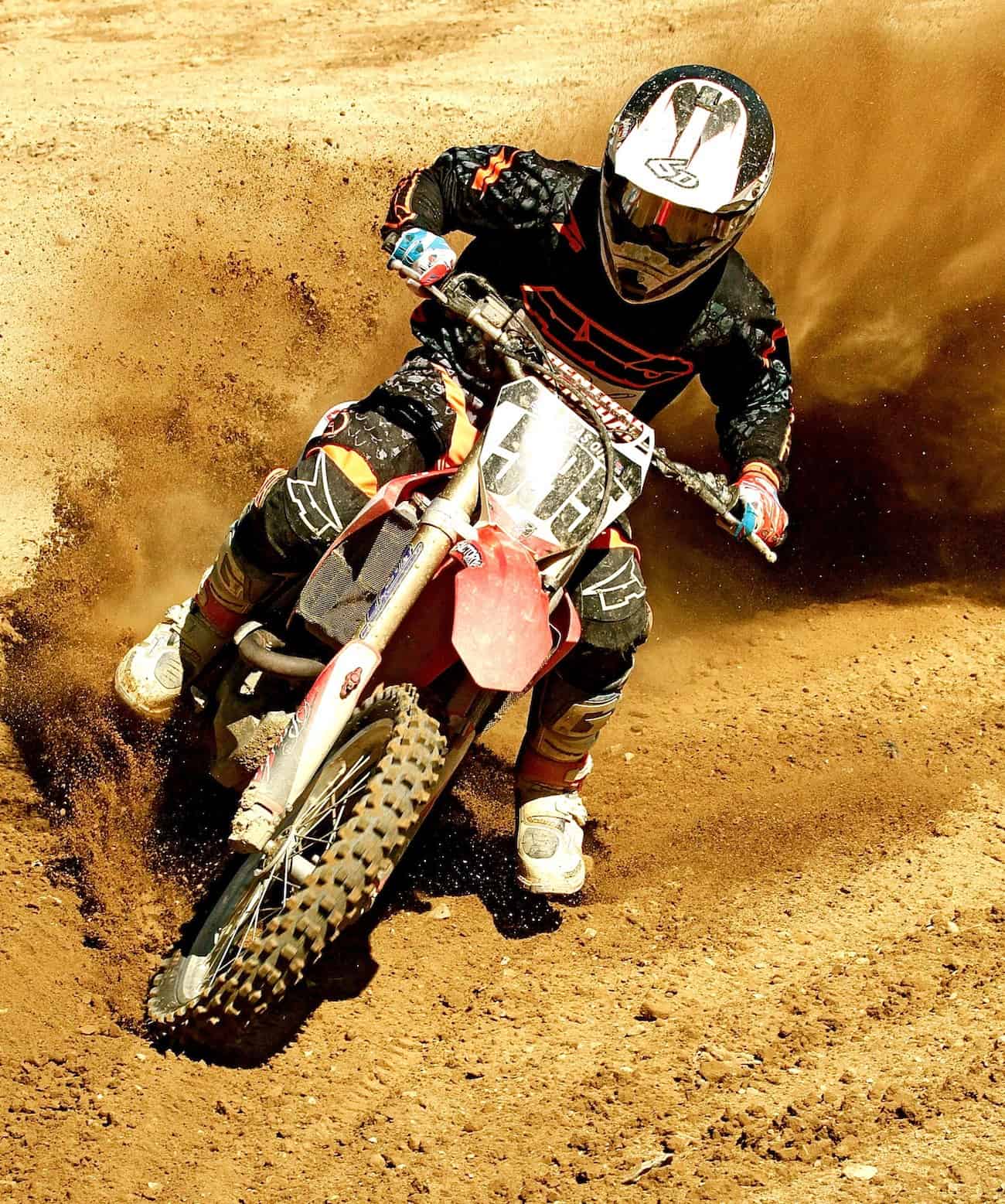 Dominic Desimone leaves a trail of dirt crumbs to mark his way.
Young AMA Pro riders always show up at the Octobercross because it is the best possible chance to test themselves before the AMA National series rolls into Glen Helen in May.
6D's Robert Reisinger.
Industry heavy hitters Robert Reisinger (6D Helmets) and Bob Rutten (AME Grips) were also out there pounding laps getting ready for the Dubya World Vet MX Championships. Also in attendance was Rich Taylor and his son Zac (EKS Brand Goggles). Both were out there to support the brand at the Octobercross event.
Dr. Joaquin Sunol is on a racing vacation from his home in Barcelona, Spain. But had to put his medical skill to work on Dennis Staleton's leg. It turned out to be a very long day for Dr, Sunol.
Spain's Doctor to the Stars, Joaquim Sunol was also out testing his moto skills in the Over-50 class. While on a Southern California vacation (well that's what his wife thinks they are doing). Sunol got to flex his plastic surgeon credentials by playing doctor at the race. He removed stitches from Dennis Stapleton's ankle (when he saw Dennis show up with fingernail clippers and needle nose pliers to do it himself).
Jody Weisel (192) and Joaquim Sunol (24) have a Husky 350 versus KTM 350 drag race through the sand section.Later in the day they'd become doctor and patient

And later, after the biggest pileup in a REM history, "The Real Doctor" spent the night at the hospital keeping Jody Weisel's broken left arm company. After 12 hours in the Loma Linda hospital waiting room, Jody, the doctor and his broken arm went to another hospital, where the fracture got cast 23 hours after it was broken. Oh yeah, Jody wants to apologize to the 16 riders behind him who got knocked down when he ran out of talent on the top of Mt. Saint Helen. And of course, he wants to thank Dr. Sunol for spending over 16 hours in waiting rooms with him over two days.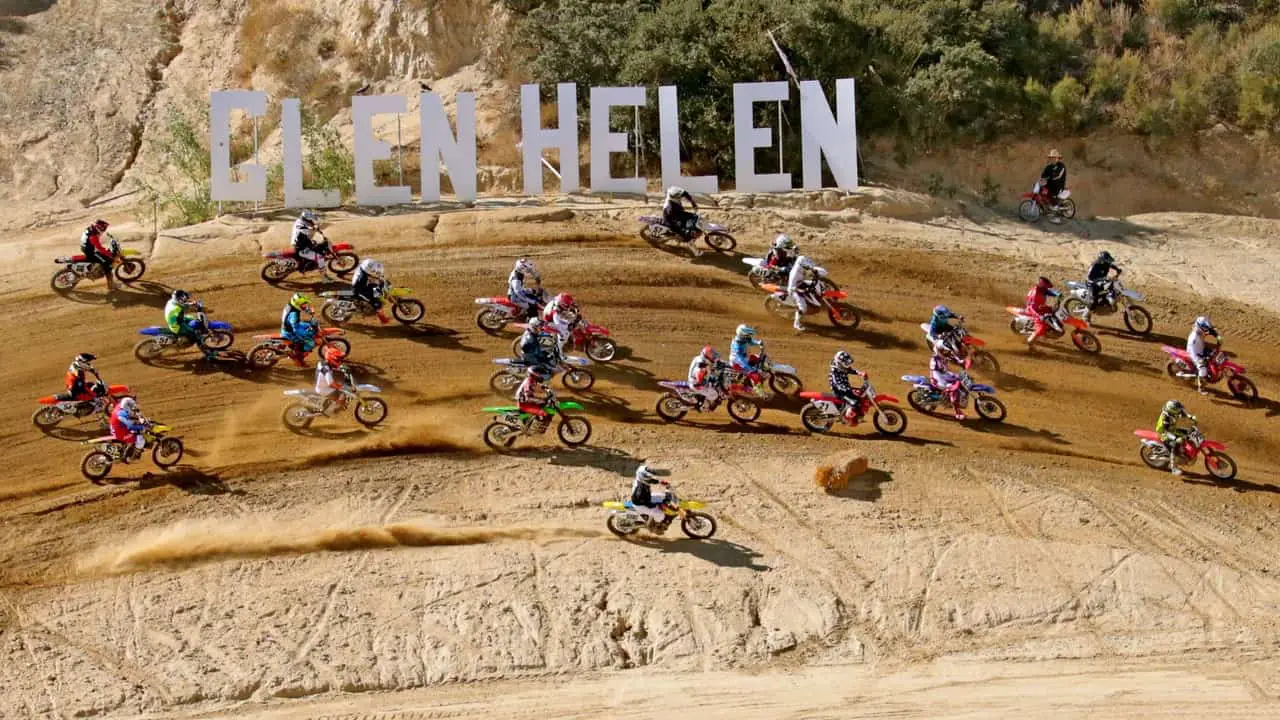 Greg Groom is famous for one thing, What is that? He calls it Creative Line Choice, but everybody else calls it cheating. In this photo Greg avoids the traffic issues on the banked Talladega first turn. Greg was docked 32 spots for this move.
Next weekend is the 2017 Dubya World Vet Motocross Championships.
Photos by Debbi Tamietti, Dan Alamangos, Rich Stuelke and Jon Ortner.