REM OCTOBERCROSS THIS SATURDAY ON THE GLEN HELEN NATIONAL TRACK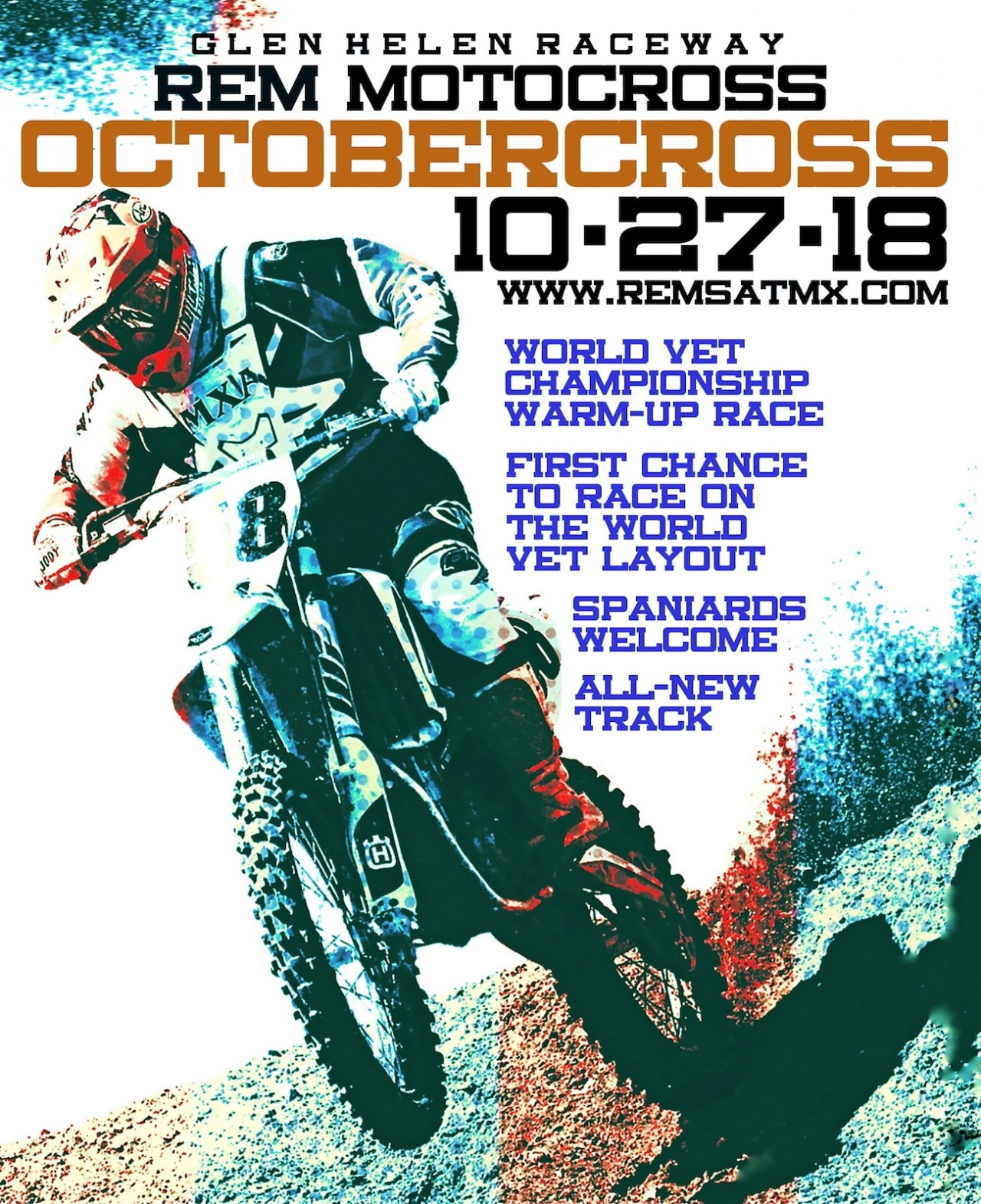 REM will be racing motocross this Saturday, October 27. The REM Octobercross was originally called the "Commotion-By-The-Ocean" when REM was based out of Carlsbad Raceway. When they moved to Glen Helen, the name was changed. Octobercross has a unique place on the SoCal race schedule because it is held one week before the Dubya World Vet Motocross Championship.
It is the first chance for aspiring Vet World Champions to see some of the changes that Glen Helen will spring on them at the World Vet. Plus, it is an opportunity for foreign or out-of-state riders to get a good look at the track they have heard so much about—and to see for themselves if the hills are really as big as everyone says.
For more info about the REM motocross races go to www.remsatmx.com or to see aerial videos and photos of the REM racetrack go the REM Motocross Facebook page by Clicking Here