REM RACE REPORT: THE DAY OF THE '17 HONDA CRF450
Click on images to enlarge
Photo by Debbi Tamietti, Dan Alamangos, Jon Ortner & Rich Stuelke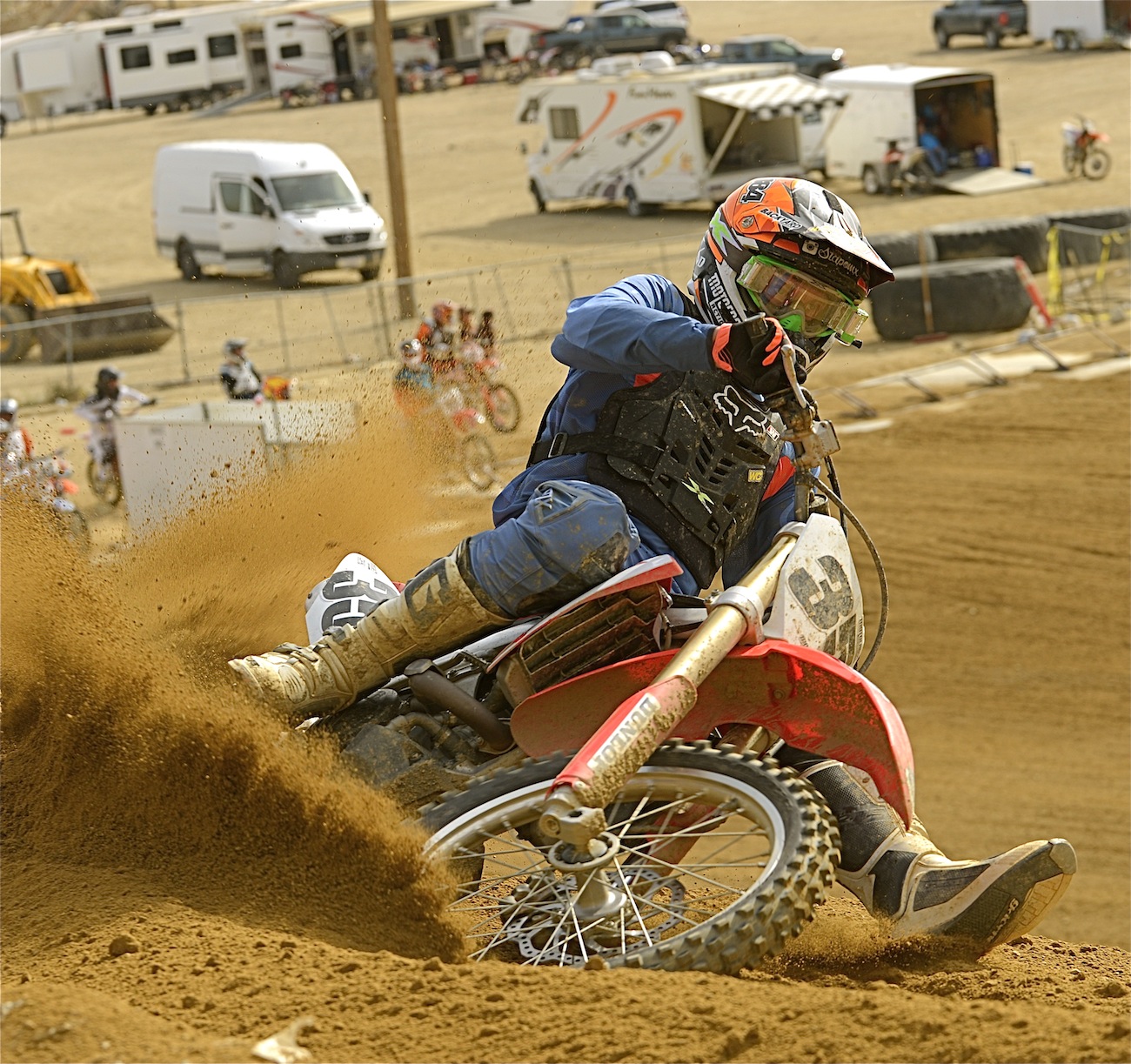 Dennis Stapleton (35) wringing out MXA's 2017 Honda CRF450 in the 450 Pro class. Photo: Dan Alamangos
The Motcross Action wrecking crew has always tested our bike by racing them—and not just occasionally, but every weekend. In fact, MXA editor Jody Weisel has not missed a race in 2-1/2 years. That is 100 races straight and he only missed the races back then because he got pneumonia from racing with pneumonia. For motocross bike testing the only true test is by racing motocross. Play riding at the local track is not the supreme test of a bike capabilities. When you are play riding, you can pull in after three laps. You can go around the bumps. You aren't giving it all you've got—even if it isn't that much to begin with.
MXA started testing its 2017 Honda CRF450 a month ago at Monster Mountain and since we got the bike back from Alabama we have been going full-speed ahead. We have raced it at the World Vet in three classes, put 20 hours on the engine in two weeks and ran every MXA test rider possible through it. This week at REM we had five riders, of all skill levels, weights, speeds and ages, on it. The only way to find the pluses and minuses of a bike is to put it through the wringer. Honda has promised to refresh our 2017 CRF450 as soon as we are done with the first round of testing. It will need it.
MXA isn't rushing the testing of the 2017 CRF450—we have a lot of learn about a bike that isn't in the showrooms yet. And what we learn, at the hands of a 20-year-old Intermediate, 30-year-old Vet Pro or 50-year-old Expert is valuable information in painting a complete picture of the CRF450 possibilities. The opinion of any single person who rode the CRF450 is just a small part of its true worth. By the end of the race day at REM Motocross, our Honda had been on the track for an incredible number of laps. But, if you're expecting us to tell you what we think about it right now, you will be disappointed because we have a lot of races to go before we know enough to be accurate.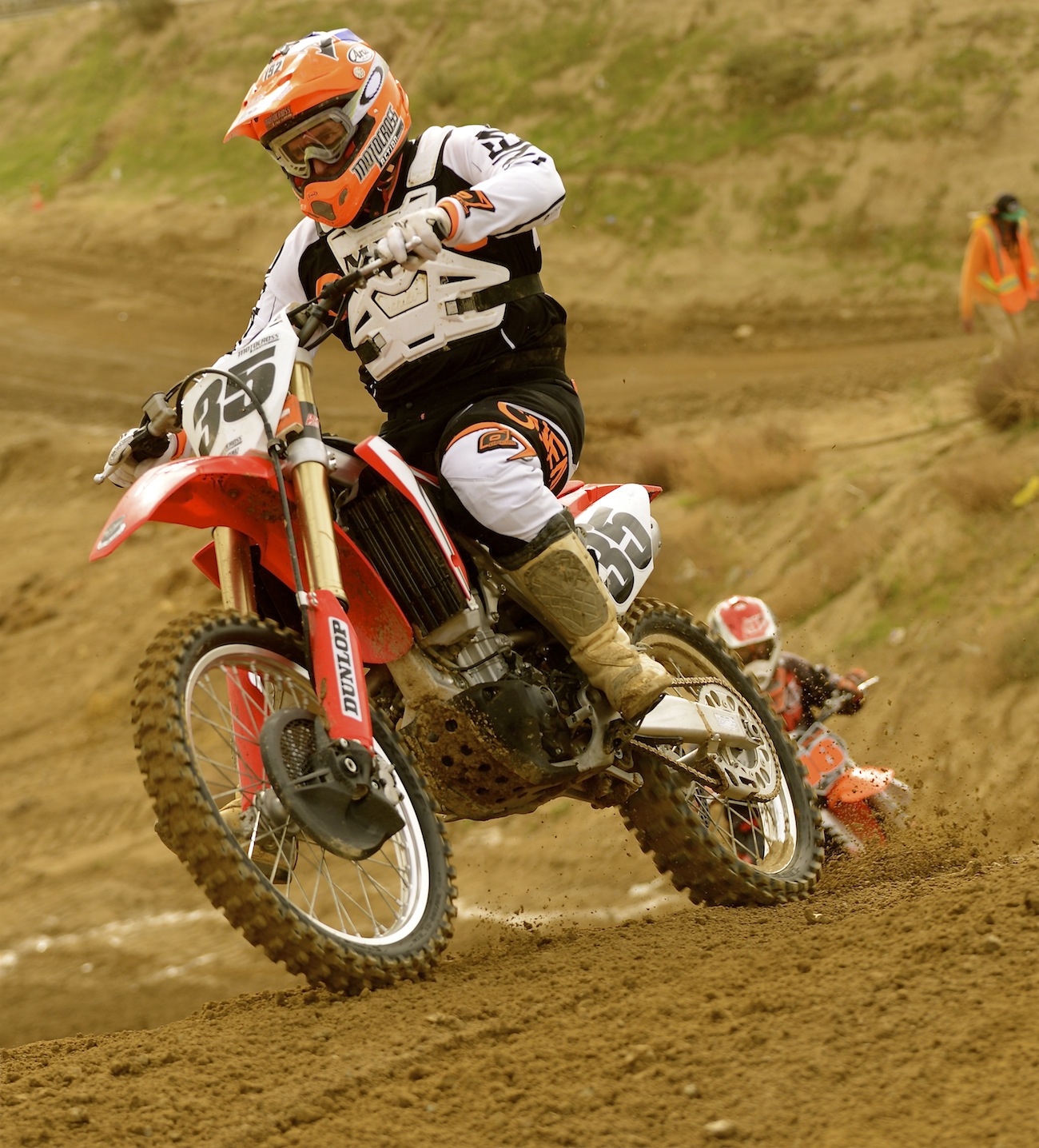 Jody Weisel (35) stares intently down the track as he motors out of an uphill turn on the CRF450. Photo: Dan Alamangos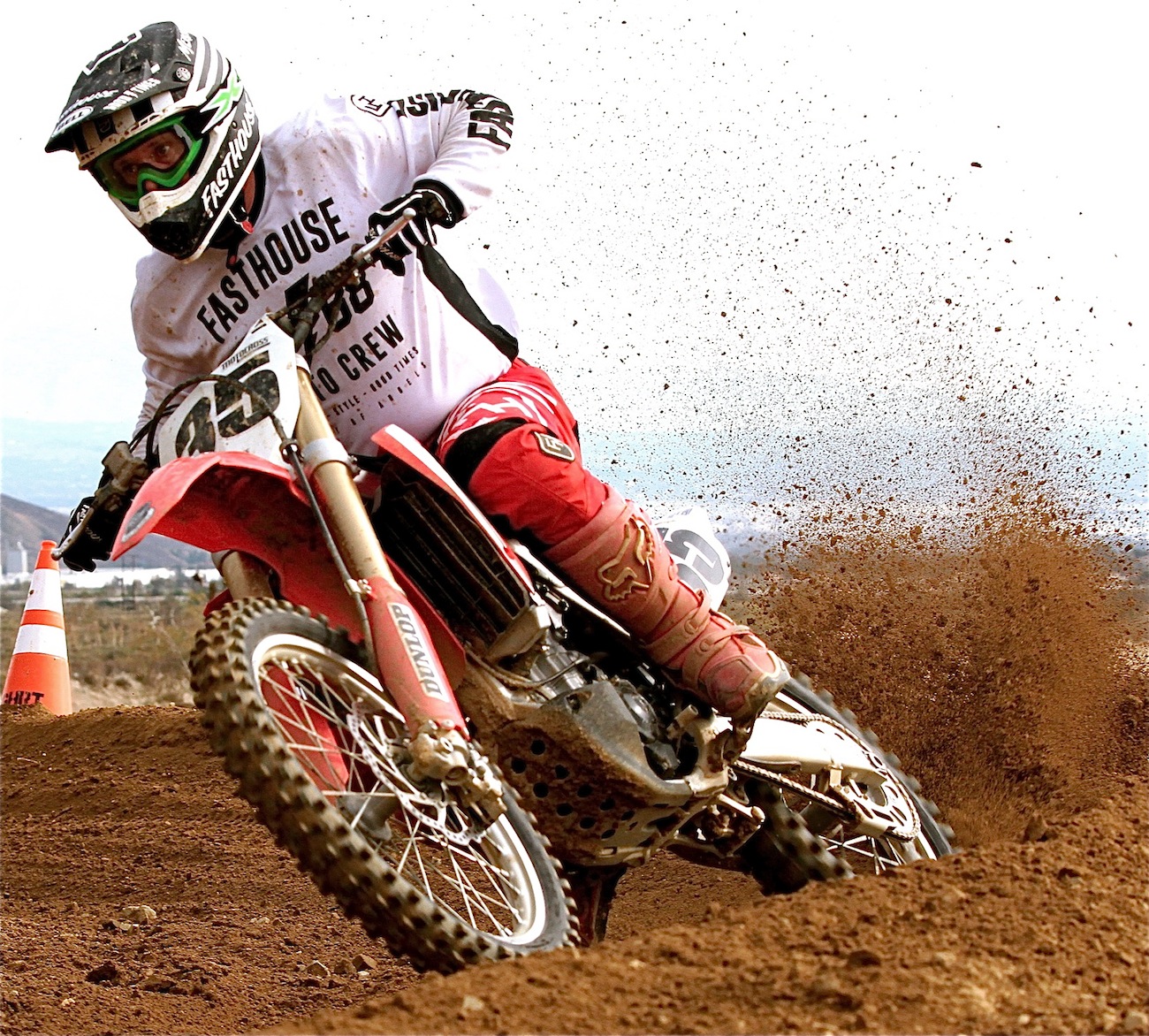 Former AMA Pro Billy Mercier (35) got off his Service Honda CR500AF after the first moto and raced the second moto on the 2017 Honda CRF450. Photo: Debbi Tamietti
Randel Fout (35) represents the light weight MXA test riders as he is all of 140 pounds with his gear on. Photo: Dan Alamangos
Ron Shuler's dad owns the ESR suspension company and he has spend his whole life as the inhouse ESR test rider. Ron focused on the 2017 CRF450's suspension. Photo: Dan Alamangos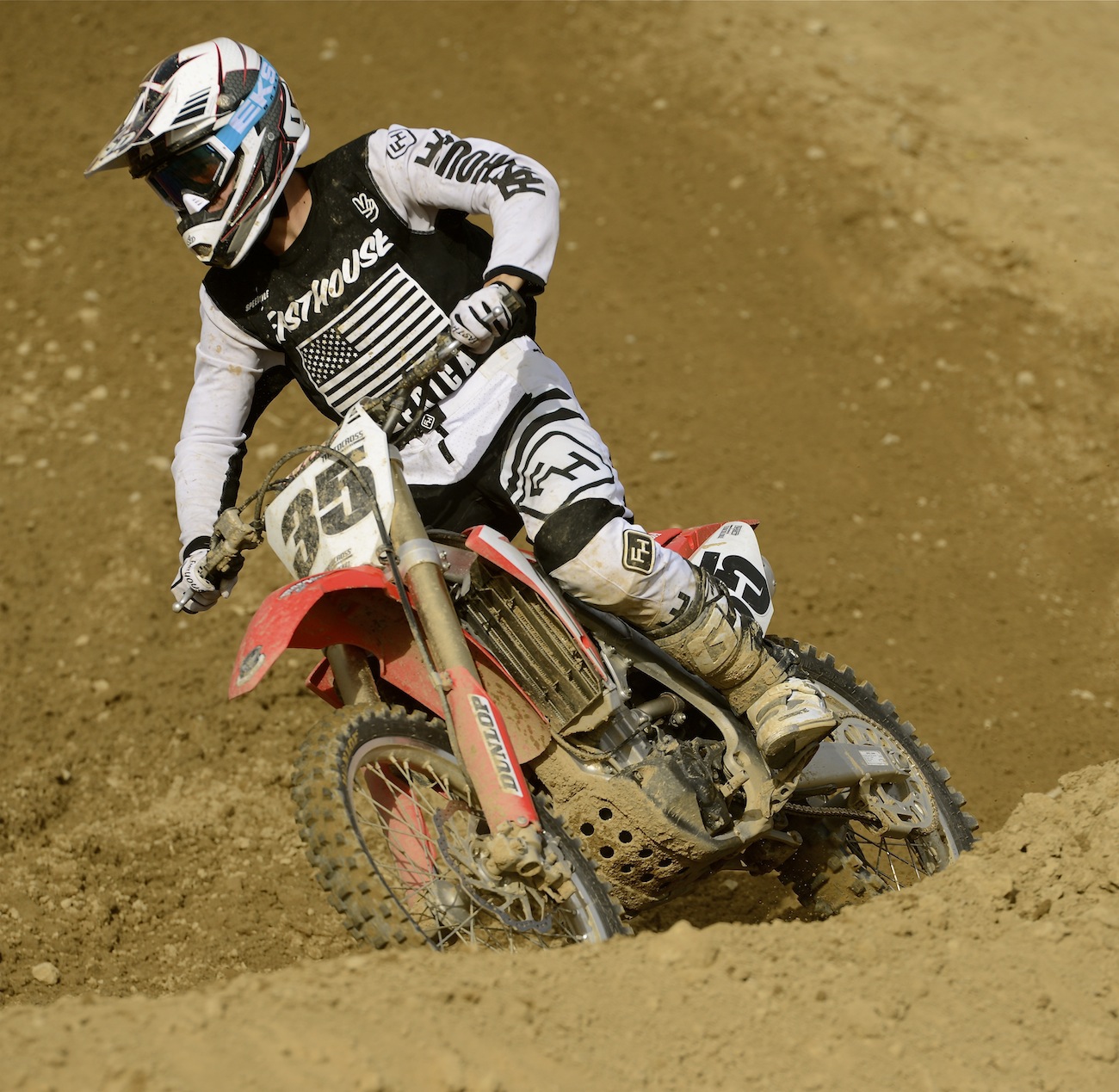 Up-and-coming 450 Intermediate Bradley Denton (35) got the call to try out MXA's 2017 CRF450 because he races a 2016 CRF450. Photo: Dan Alamangos
We want to thank the riders who helped us with this day's testing, even though they thanked us profusely for letting them ride the 2017 Honda. They gave us valuable feedback. Now, let's move on to the race photos shot by Debbi, Dan, Jon and Rich.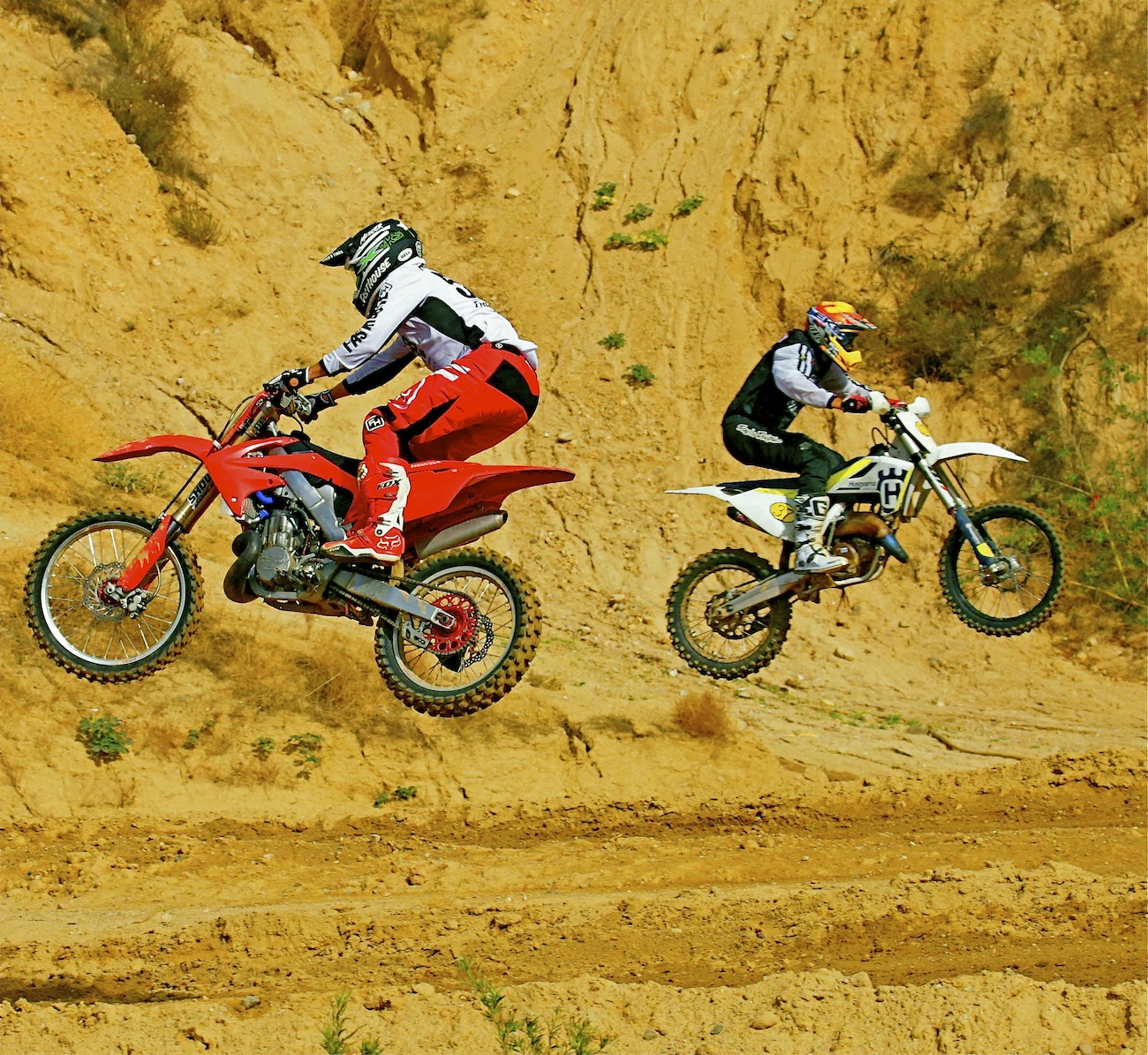 The light reflecting off the decomposed granite canyon walls might be playing tricks with your eyes as Billy Mercier (left) and Pete Vetrano (right) fly past each other on adjoining straights. Photo: Rich Stuelke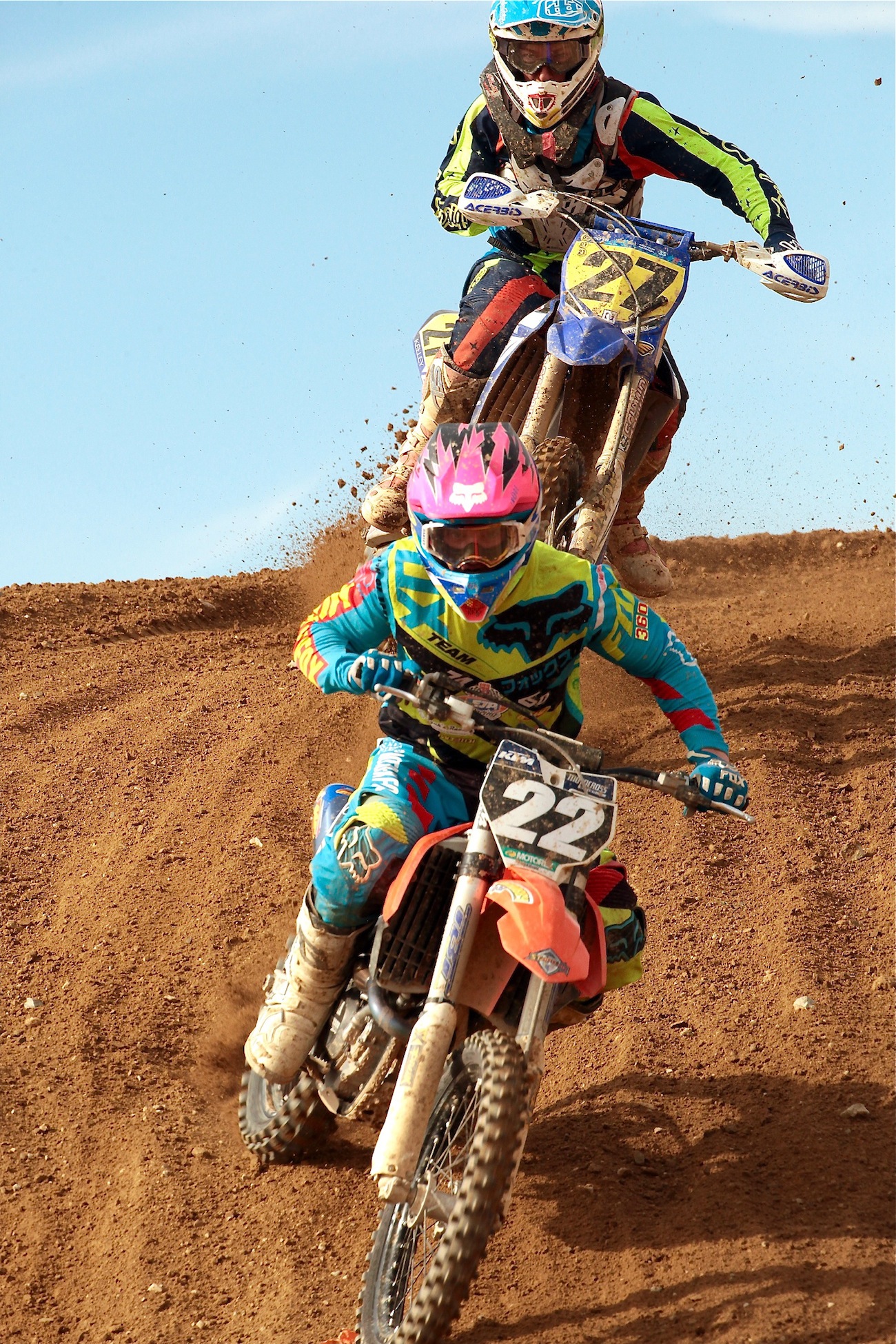 Maine's Andy Mathieu (22) leads Derek Kelley (27) in the Pro race. Photo: Debbi Tamietti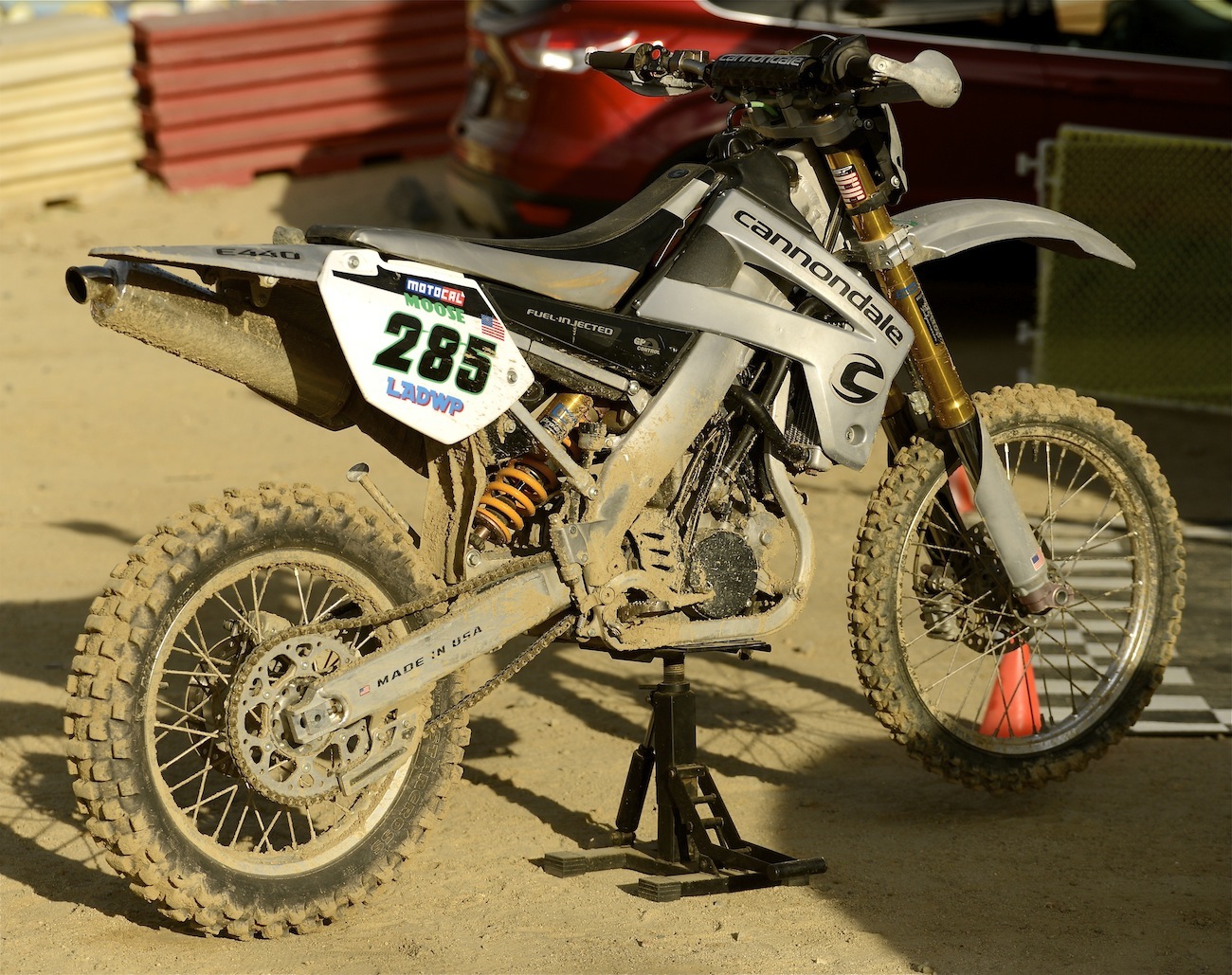 It's not often you see a Cannondale MX400. Photo: Dan Alamangos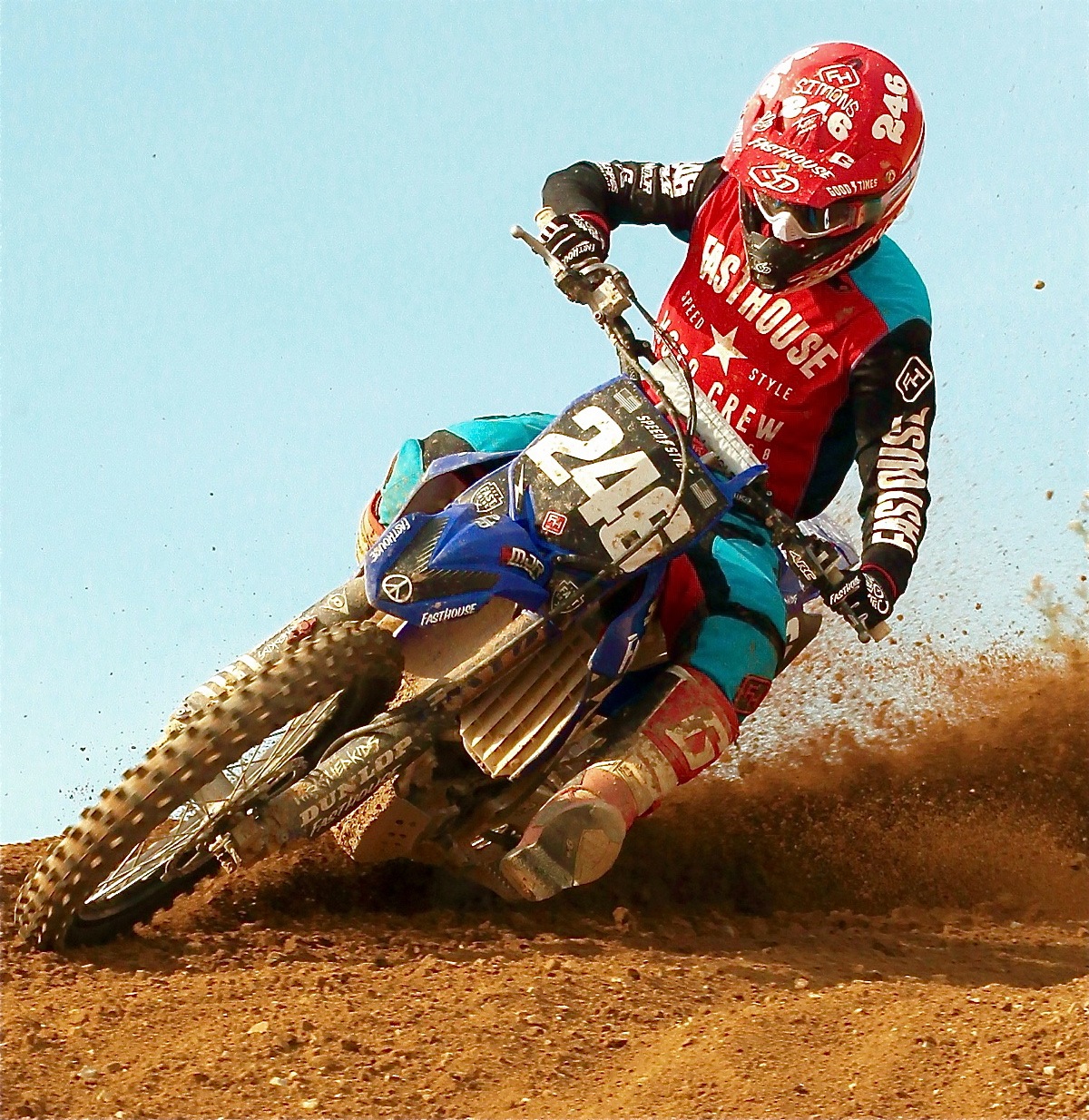 Willy Simons, Jr. was second in the 450 Pro class with a 2-2. Photo: Debbi Tamietti
We're not sure that we'd be smiling after taking a rock in the face—maybe Robert Reisinger is just happy that he won the Over-50 Experts. Photo: Jon Ortner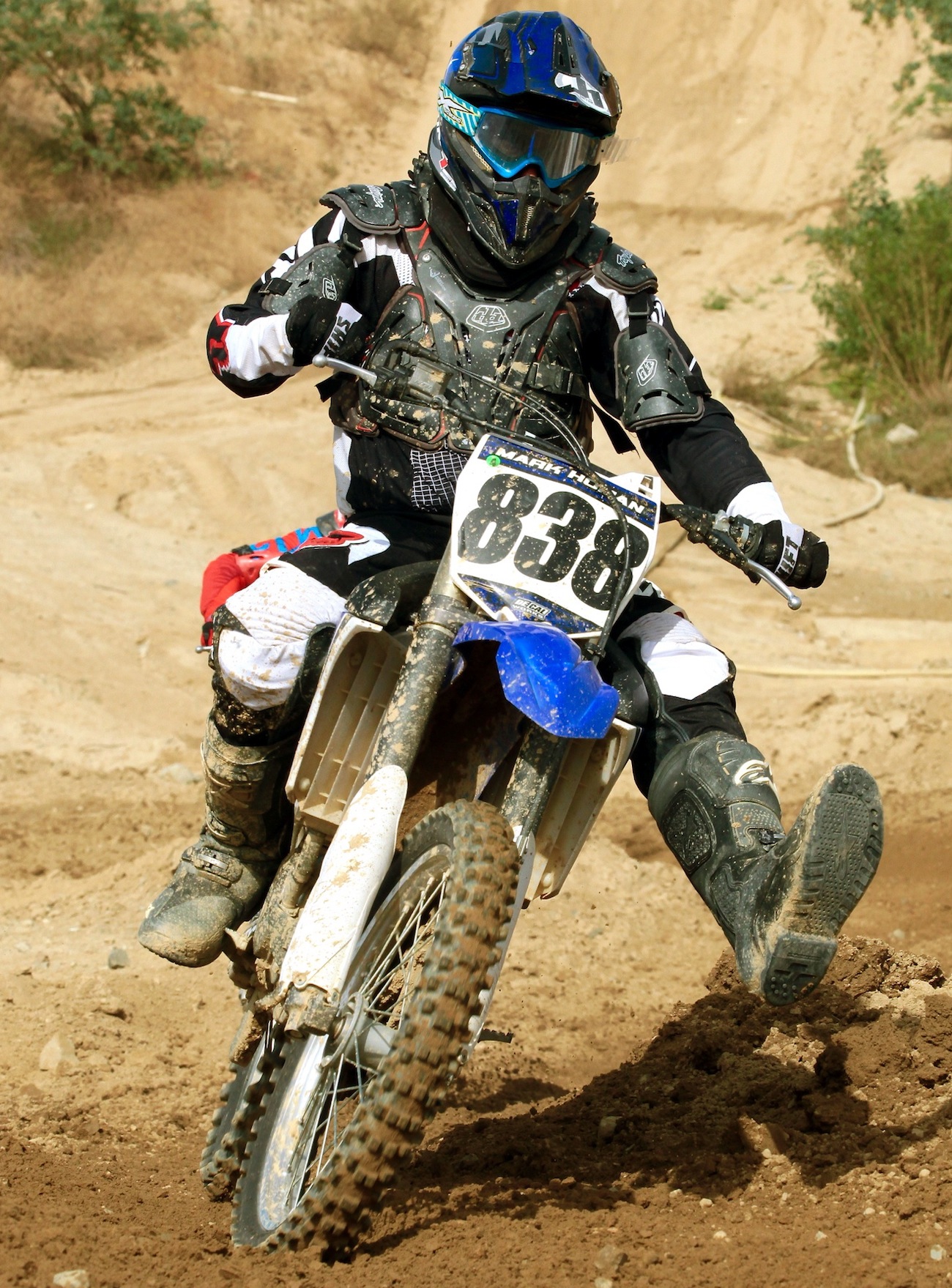 Film maker Mark Homan (The Art of Moto) is an REM regular in the Over-50 Novice class. Photo: Debbi Tamietti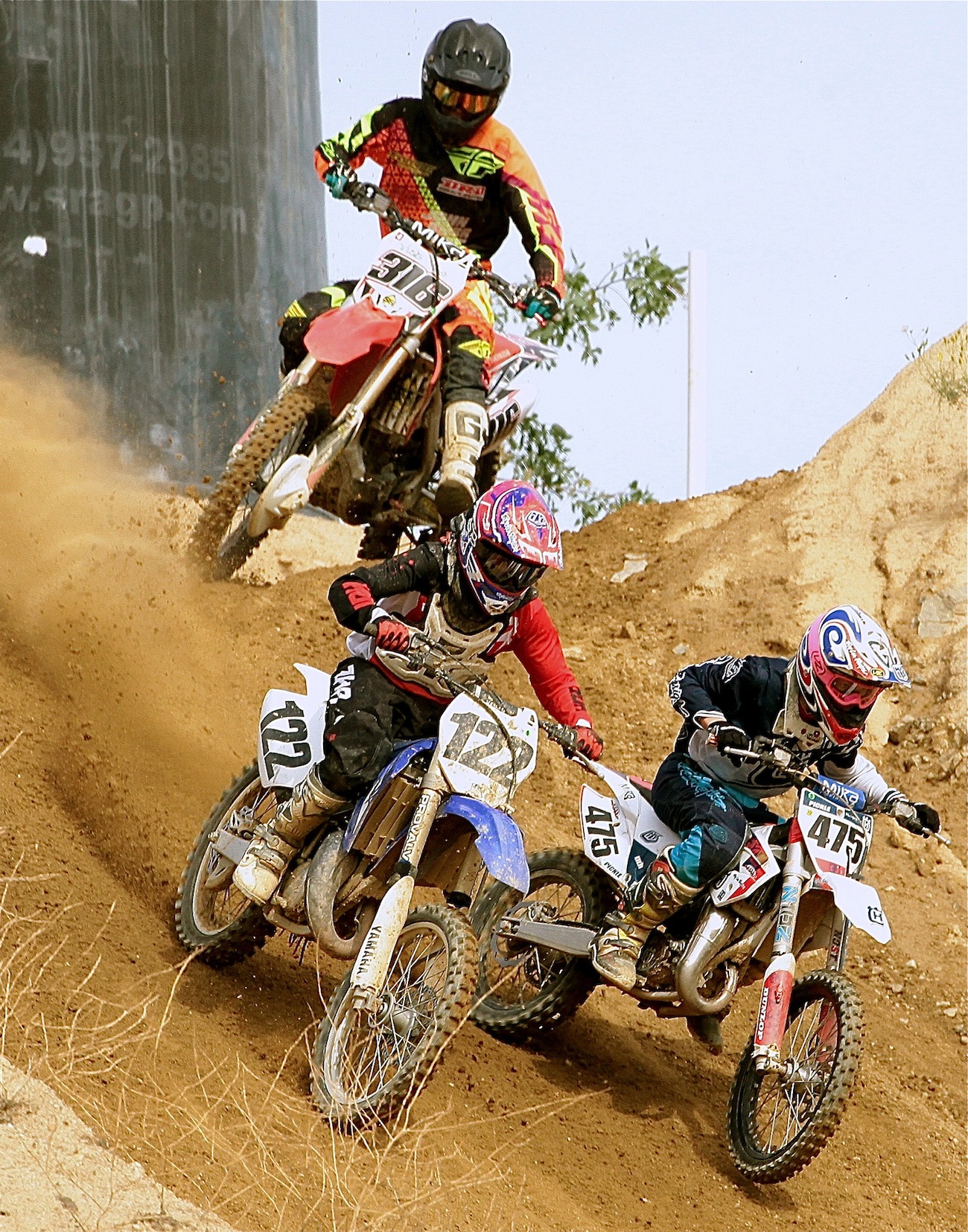 Dylan Kelley (475) raced his 85 in the 125 two-stroke class, while Nicholas Ziegler (122) and Travis Ledbetter (316) were in the 250 Novice class. Ledbetter is not a giant—this illusion is caused by foreshortening of the camera lens. Photo: Debbi Tamietti
How come they didn't ask me to test ride the 2017 CRF450? Photo: Jon Ortner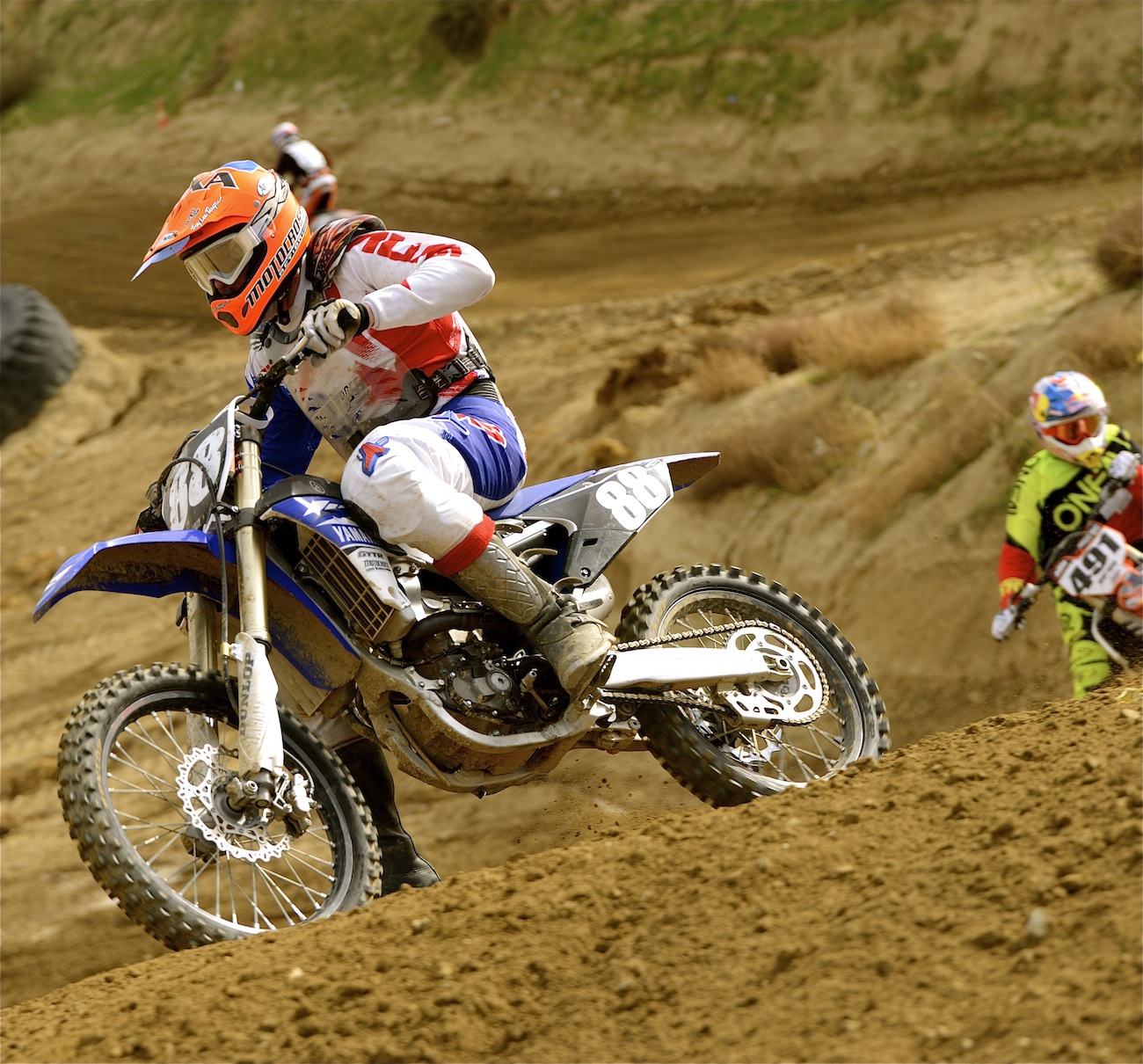 George Kohler (88) drove down from Carson City, Nevada, to race the World Vet Championship last week—where he had killer battles with Kent Reed (491). So, George decided to stay in SoCal for an extra week to race REM—where he and Reed met again. Photo: Dan Alamangos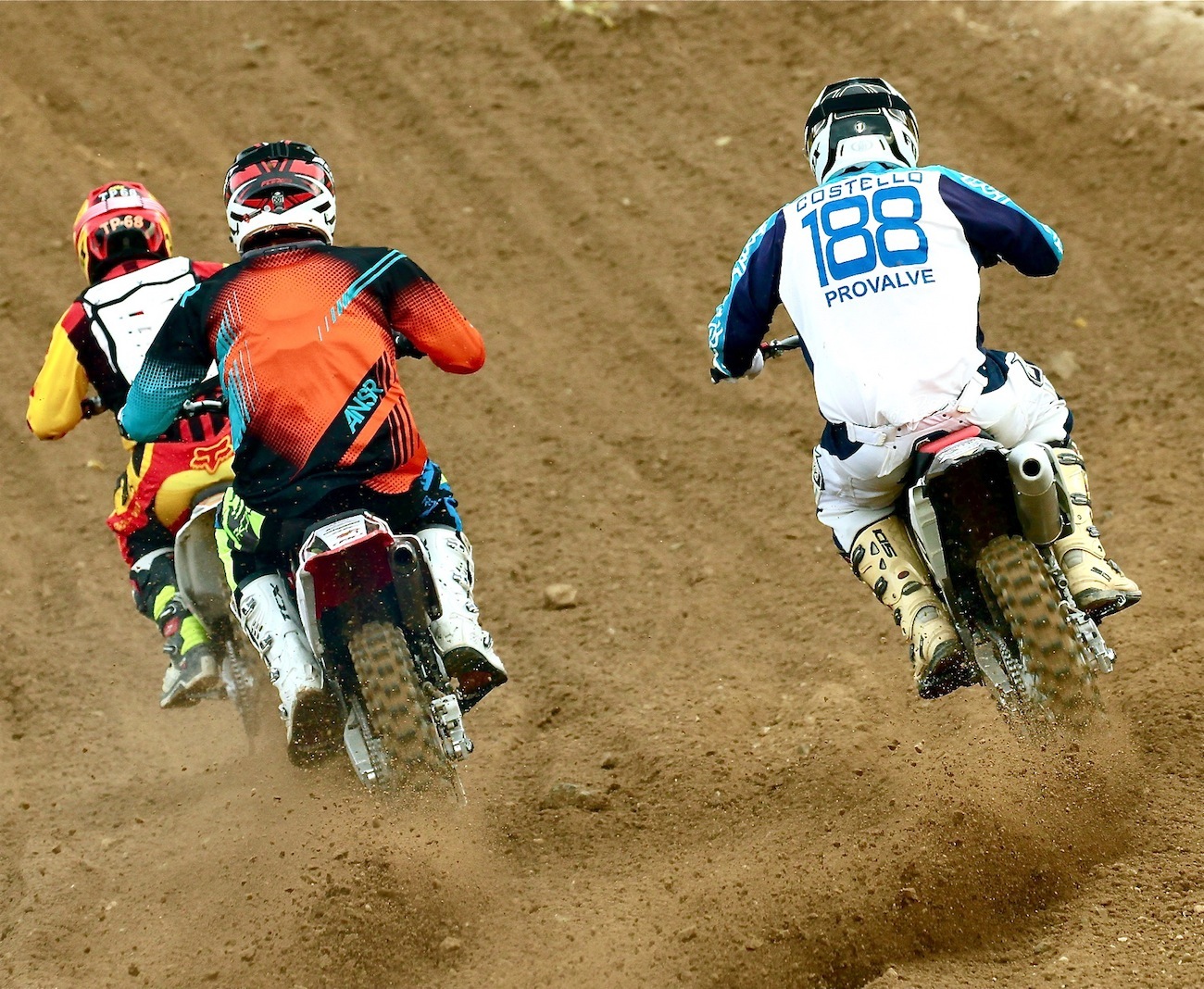 It's always nice to see Pro Valve Suspension's Nick Costello (188) on his bike instead of at his workbench. Although, the work bench never tries to stuff him in a corner. Photo: Debbi Tamietti
R.J. Wageman swept both motos of the 450 class. Photo: Debbi Tamietti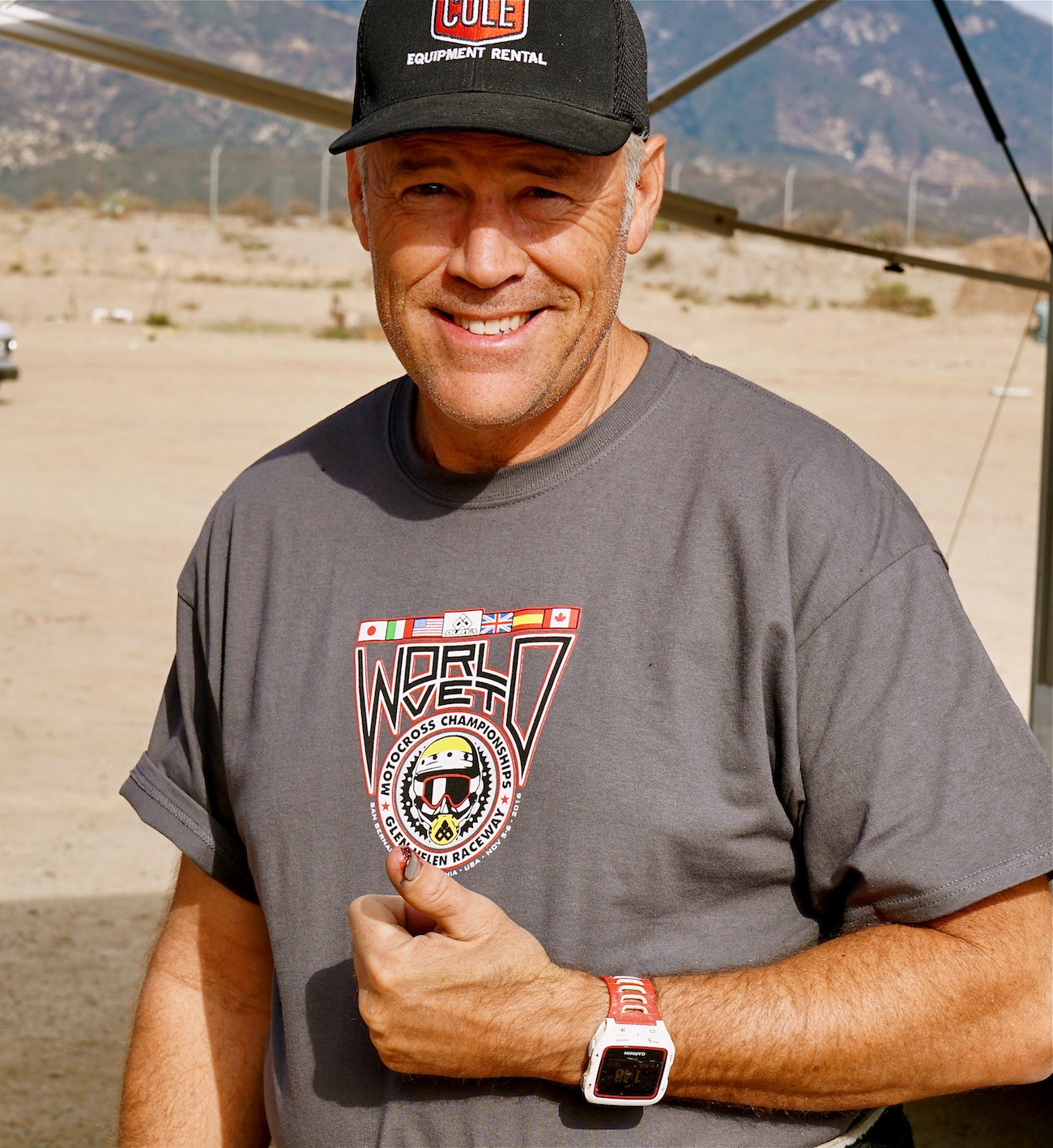 Another smiling face at REM. Chris Cole. Photo: Jon Ortner
Chris Cole must go to the Robert Reisinger School of Positive Thinking, because here's a close up of his roost-damaged thumb blown up from the photo above. Photo: Jon Ortner
Ever since retuning from injury earlier this year Marc Crosby (84) has been the perennial bridesmaid. He finished second so many times that he was kind of happy to get a fifth at the World Vet in the Over-50 Novice class, just becasue it was something different. This week Marc changed the outcome with 1-1. Photo: Dan Alamangos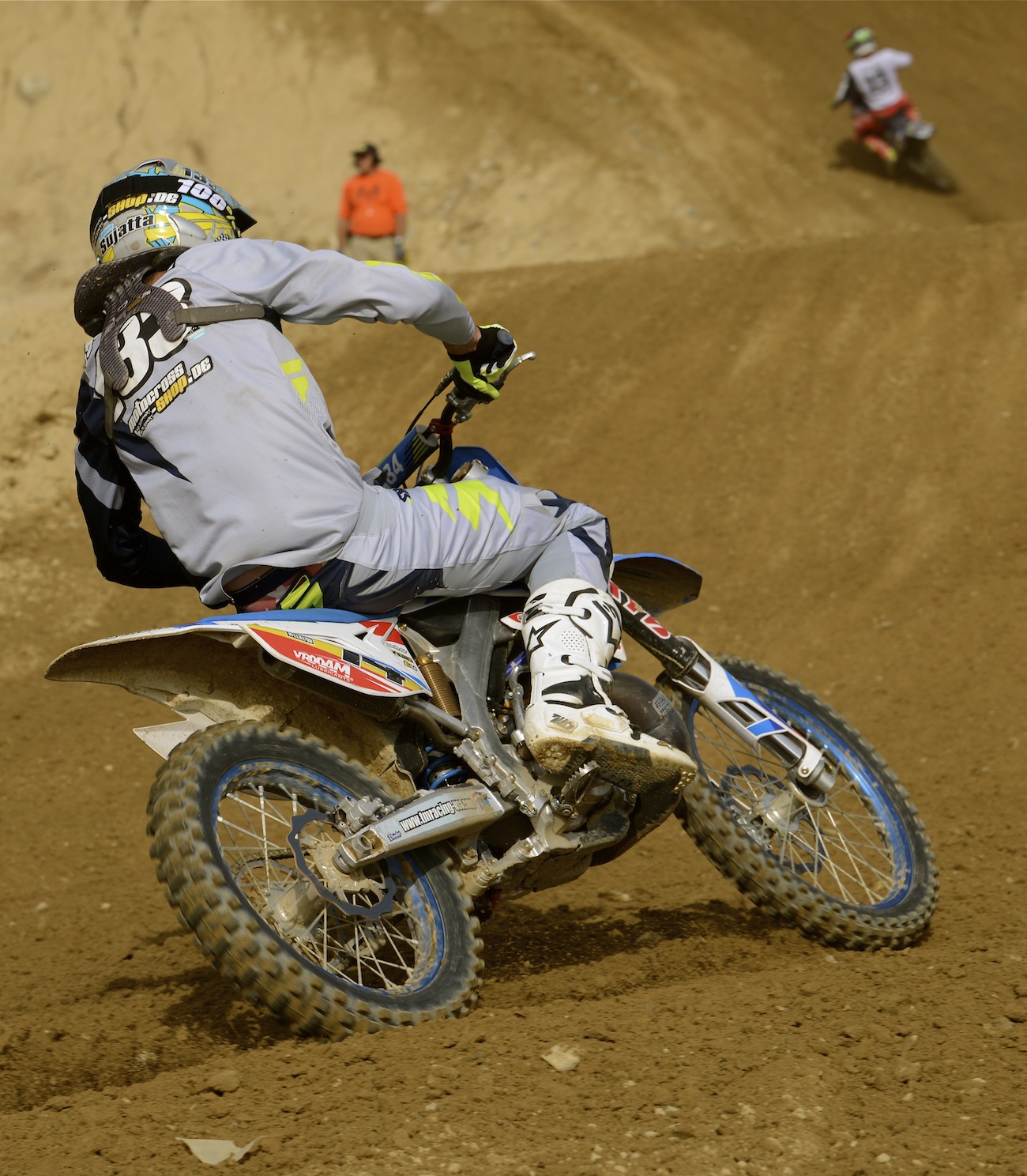 German Robin Sujatta was fourth overall in the 250 Intermediate class on a TM. Photo: Dan Alamangos
Austin Burke (52) leads Matt Inda (13) and Aaron Coillin (130) out of a fast sweeper. Photo: Debbi Tamietti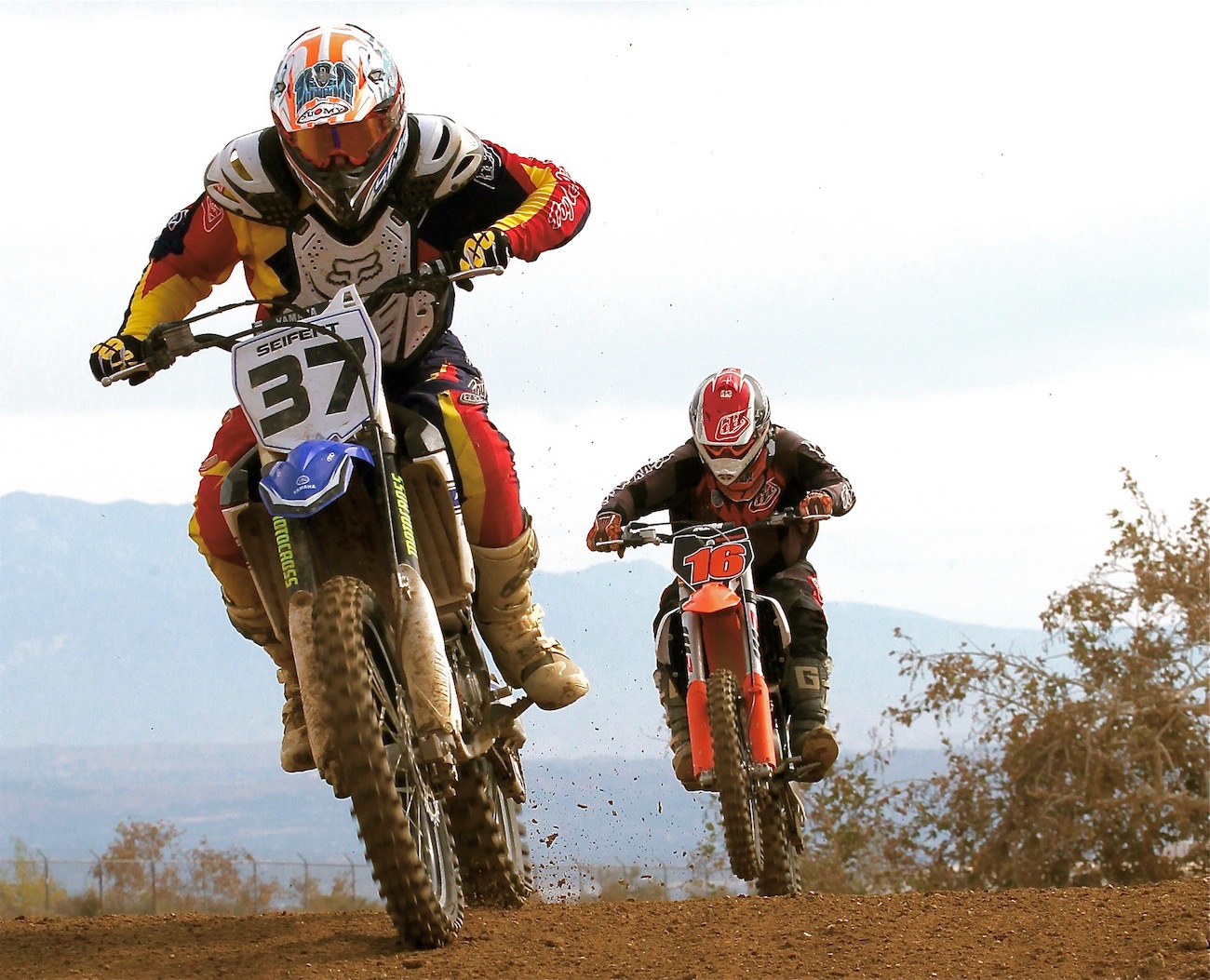 Bill Seifert (3) and Rick Stuelke (16) blitz away from the 7000-foot-high mountains the background. Photo: Debbi Tamietti
For more info about racing at REM, go to www.remsatmx.com