REM RACE REPORT: THERE'S A FIRST TIME FOR EVERYTHING

Click on images to enlarge
Photos by Debbi Tamietti, Mark Chilson, Rommel Andrade & Dan Alamangos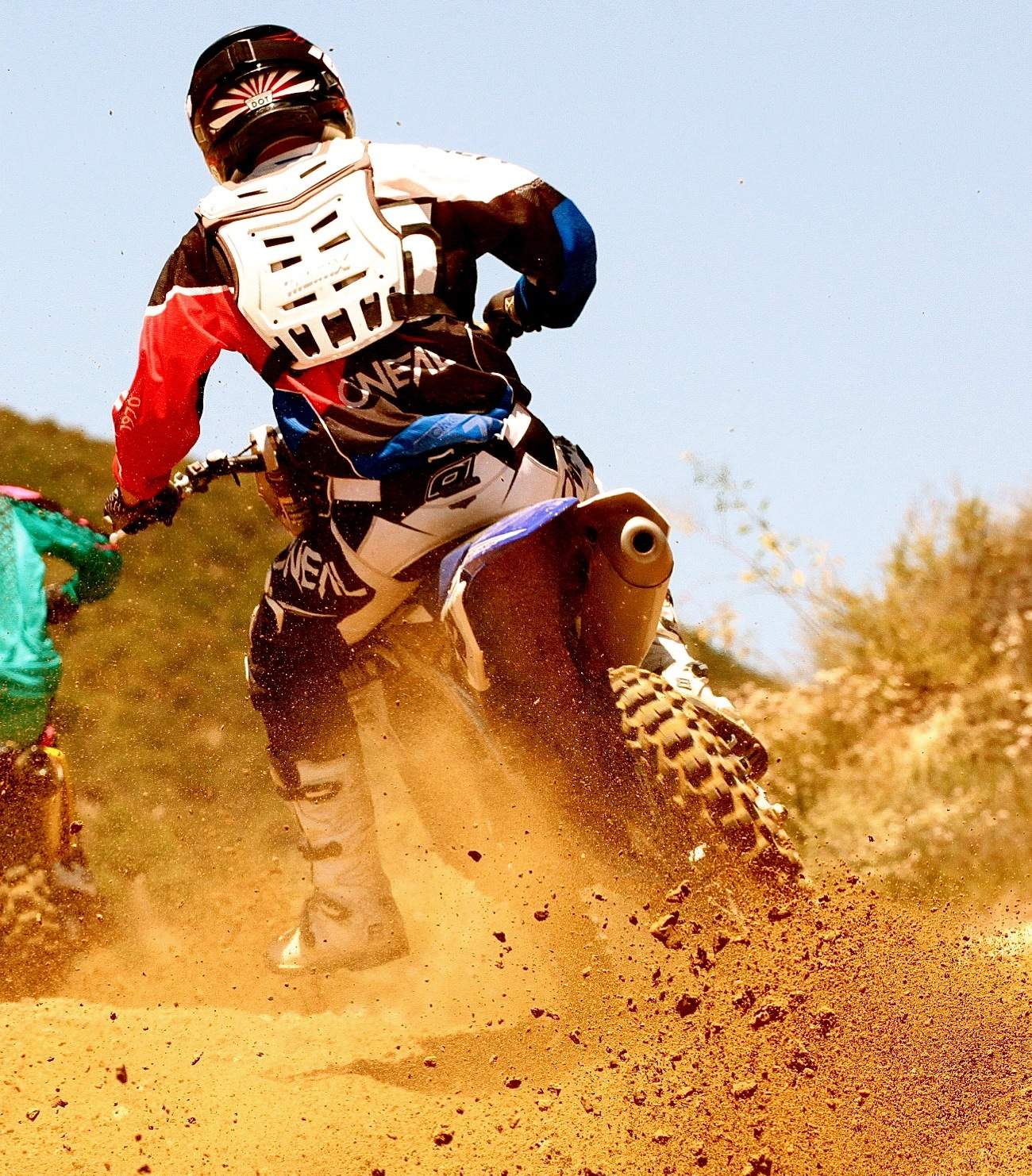 Over-50 Elite winner: Eddie Davis (155) went 1-1 in front of Kevin Barda and Pete Murray. Photo: Debbi Tamietti
Normally, with the Glen Helen National coming up on the weekend (May 27), Glen Helen doesn't allow any races to be held so that they can have maximum room in the park for the heavy equipment to move freely. This year, however, REM was given the opportunity of hold a race just seven days before the National. It really isn't a big deal—since the REM track is a separate entity from the AMA National track. Situated high on a plateau above the big Glen Helen track, REM can hold races without affecting anything else that goes on in the park.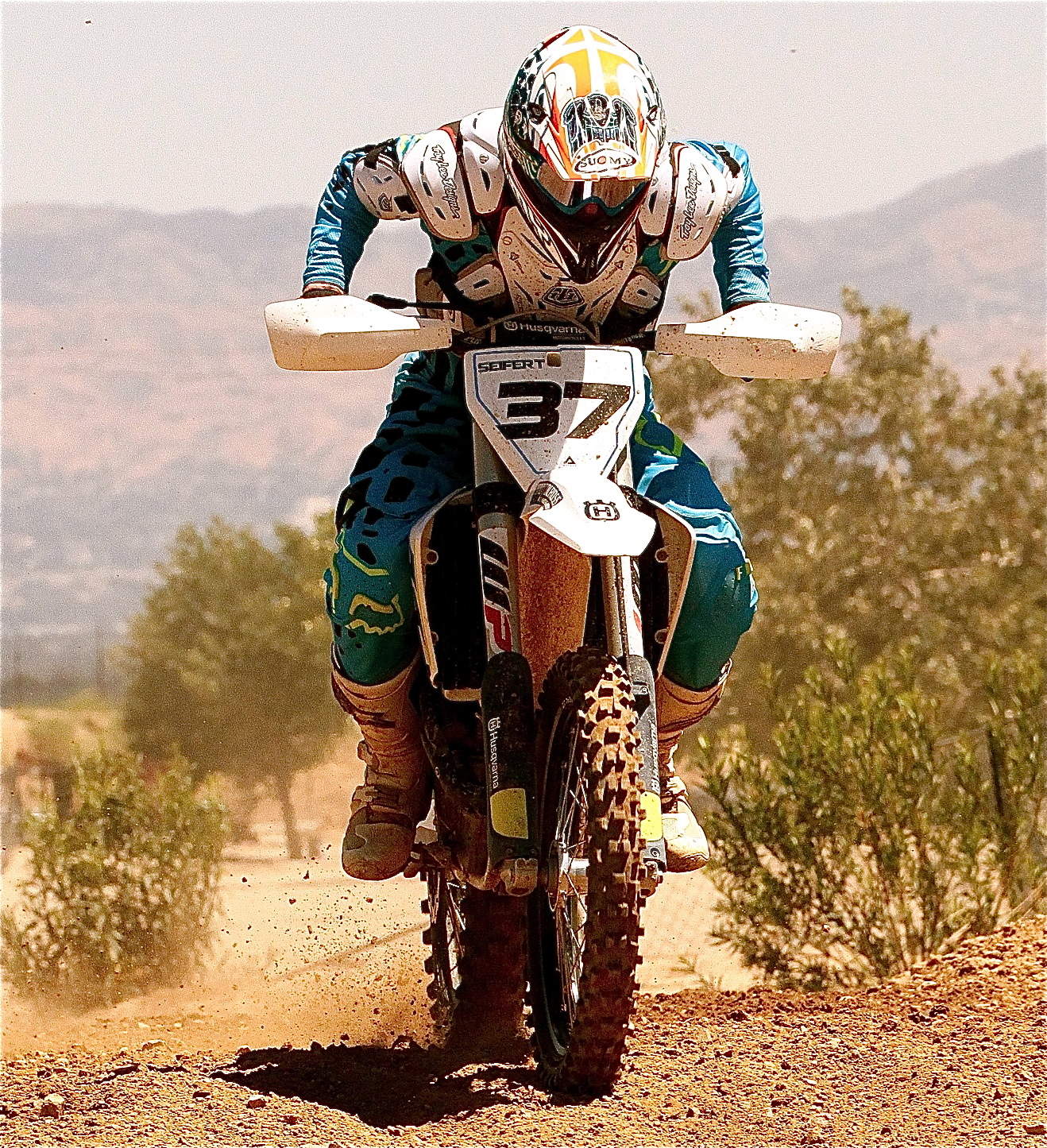 Over-60 Intermediate winner: Bill Seifert (37) won his first race in a year. No! Five years. No! Ten years. Would you believe 25 years? Photo: Debbi Tamietti
Thus, the REM racers found themselves racing the week before the AMA National for the first time ever. They hated it in the past when they had to take two weeks off during AMA National time. This year, it is on one week off and they will be back on June 3. So, it was a great day at REM motocross. The track was brutally rough, which for some reason the REM regulars are very proud of and the temperature was in the 90s. It was a hot, tough and rough day. They loved it. Here is the proof.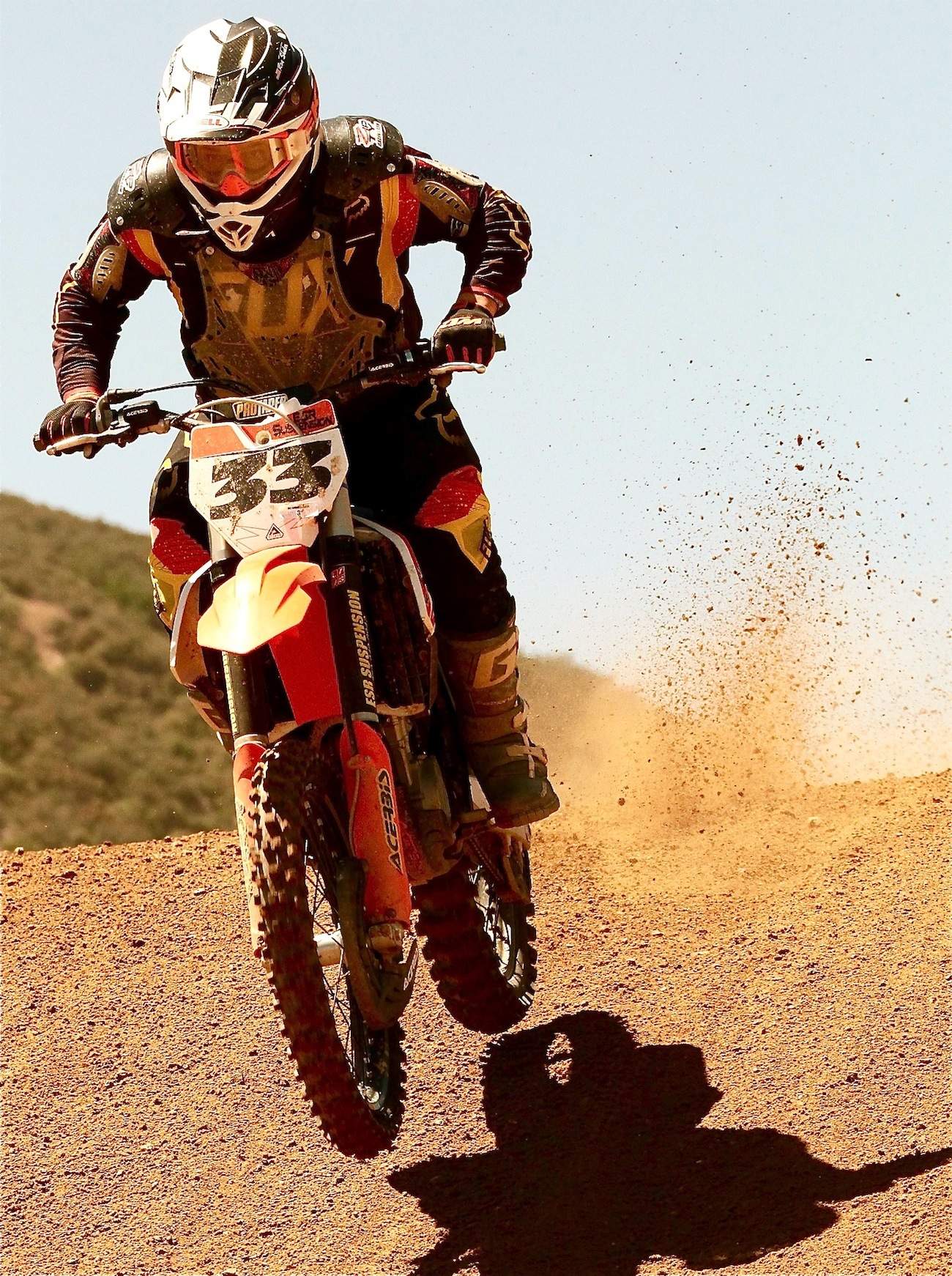 Over-50 Expert winner: ESR's Ron Shuler is on a roll. He notched his third straight victory in the Over-50 Expert class. Ron's 1-2 bested Pasha Afshar's 2-3 and Joe Sutter's 5-1. Photo: Debbi Tamietti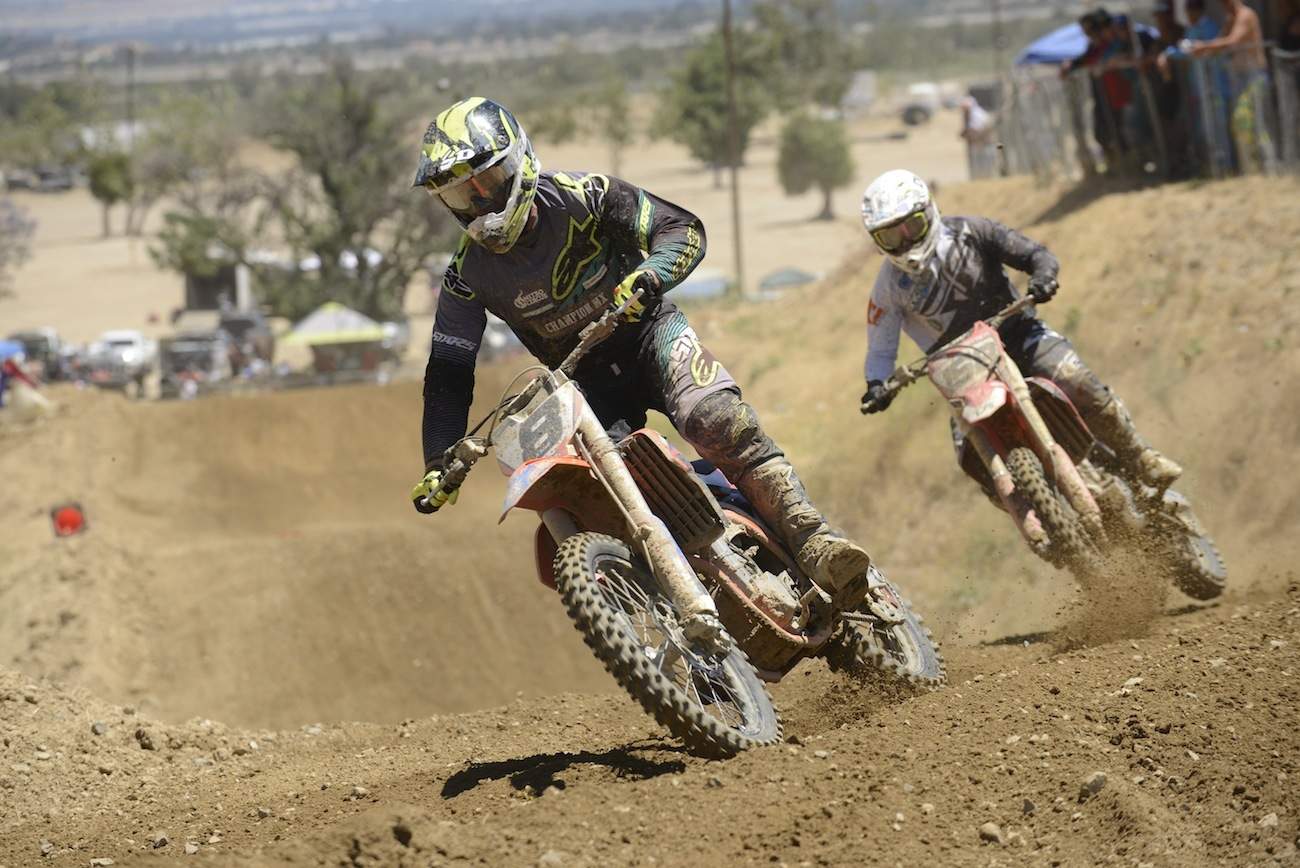 Vet Pro winner: Kurt Nicoll (8) won the Vet Pro class with a 2-1 over Tony Amaradio (3-2), Jason Potter (1-4) and Brad Goolsby (4-3). Photo: Dan Alamangos
Over-60 Expert winner: Val Tamietti put in a come-from-behind ride to win the Over-6o Expert class. Photo: Kyoshi Becker
Over-40 Intermediate winner: Former MXA test rider, Yamaha Public Relations man and Suzuki PR head, has moved to the Mazda Public Relations department, but he hasn't given up on motocross. He borrowed a friend's bike and had his dad, former AMA Mechanic of the Year Alan Olson, come out and turn the wrenches. The result? A 1-1 day. Photo: Kyoshi Becker
250 Beginner winner: Alex Roman took the 250 Beginner gold with a 1-1. Photo: Kyoshi Becker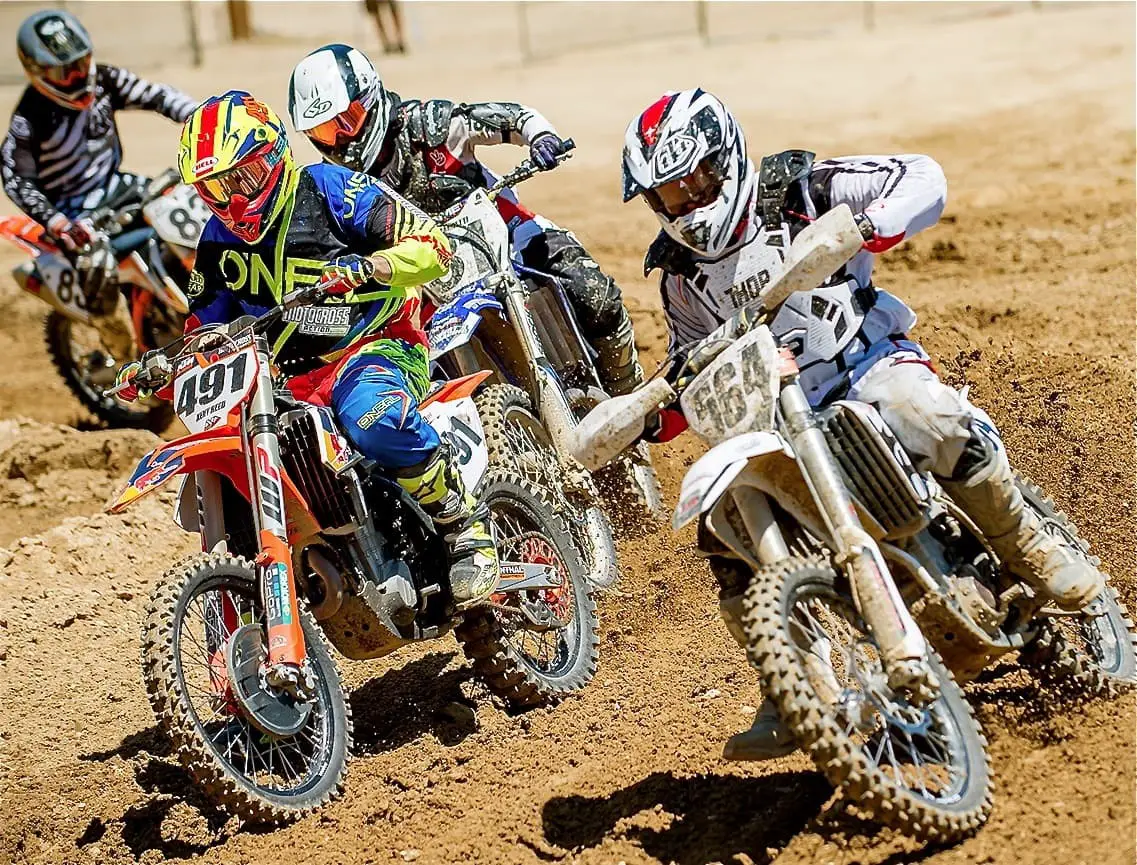 Kent Reed (491) may look like he's dueling with Jim Latendresse (564), Val Tamietti (31) and Bob Rutten (83) for the Over-60 Expert win, but he's actually running second in the Over-60 Intermediates and about to be lapped by a tough group of racers. Photo: Kyoshi Becker

Spencer Sanford (472) leans into the bank with Jason Bassett (357) and Jack Mowry (745) closing in on him. Spencer would end up fifth in the 250 Novice class. Photo: Kyoshi Becker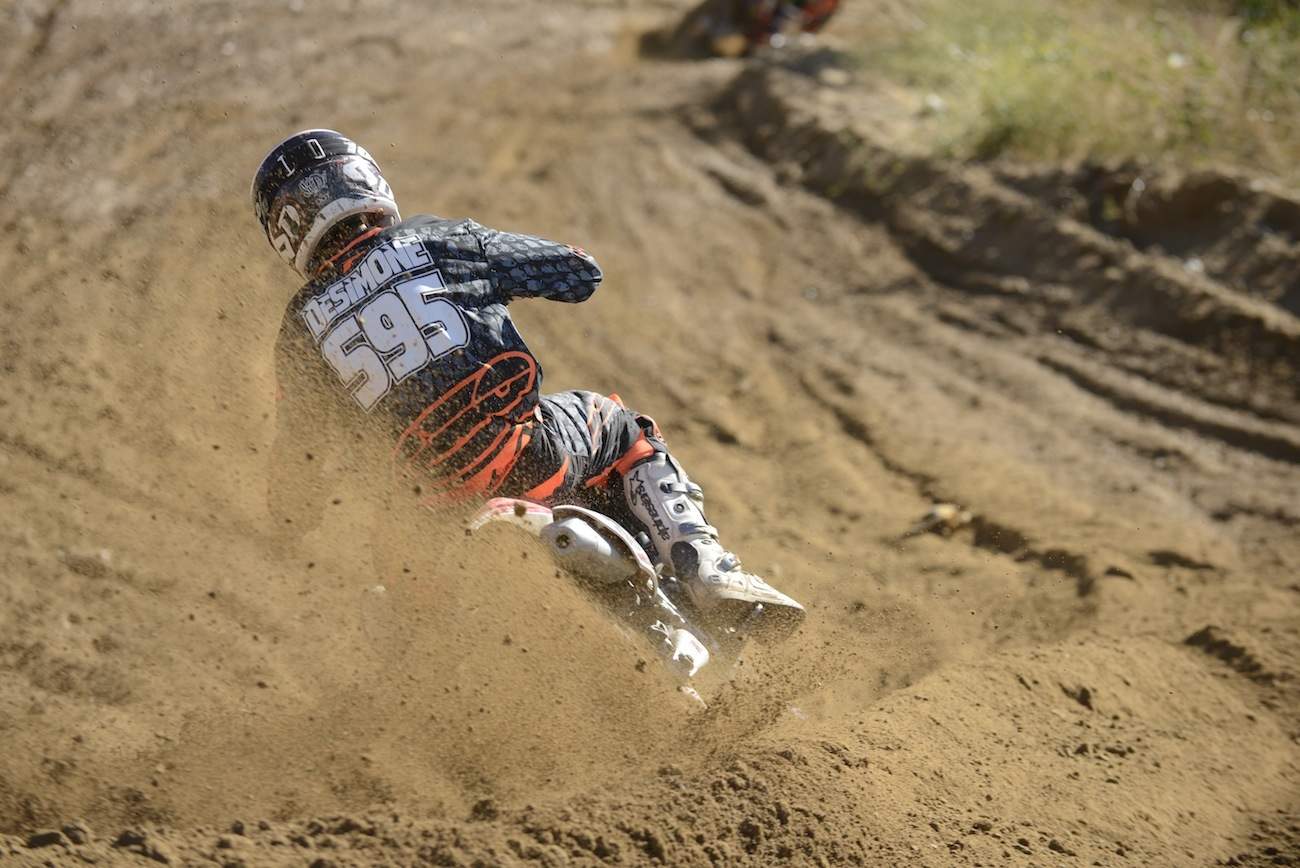 Dominic Desimone (575) was fourth in the 450 Pro class behind Trevor Stewart (1-1), Tallon LaFountaine (2-2) and Mike Fichera (3-3). Photo: Dan Alamangos
This looks awesome for Robert Pocius (153). He holeshot the large Over-50 Intermediate class and had the gap on everyone but Bill Reimer (71). Unfortunately, this start was red flagged when a rider crashed over a tabletop behind the pack. Sadly, Robert Pocius would not get the holeshot on the restart and ended up 8th overall (one spot in front of Bill Reimer, who went 12-5). Photo: Dan Alamangos
Joel Petersen find himself in a spot of bother. The panic rev was enough to catch the flagger's attention. Photo: Dan Alamangos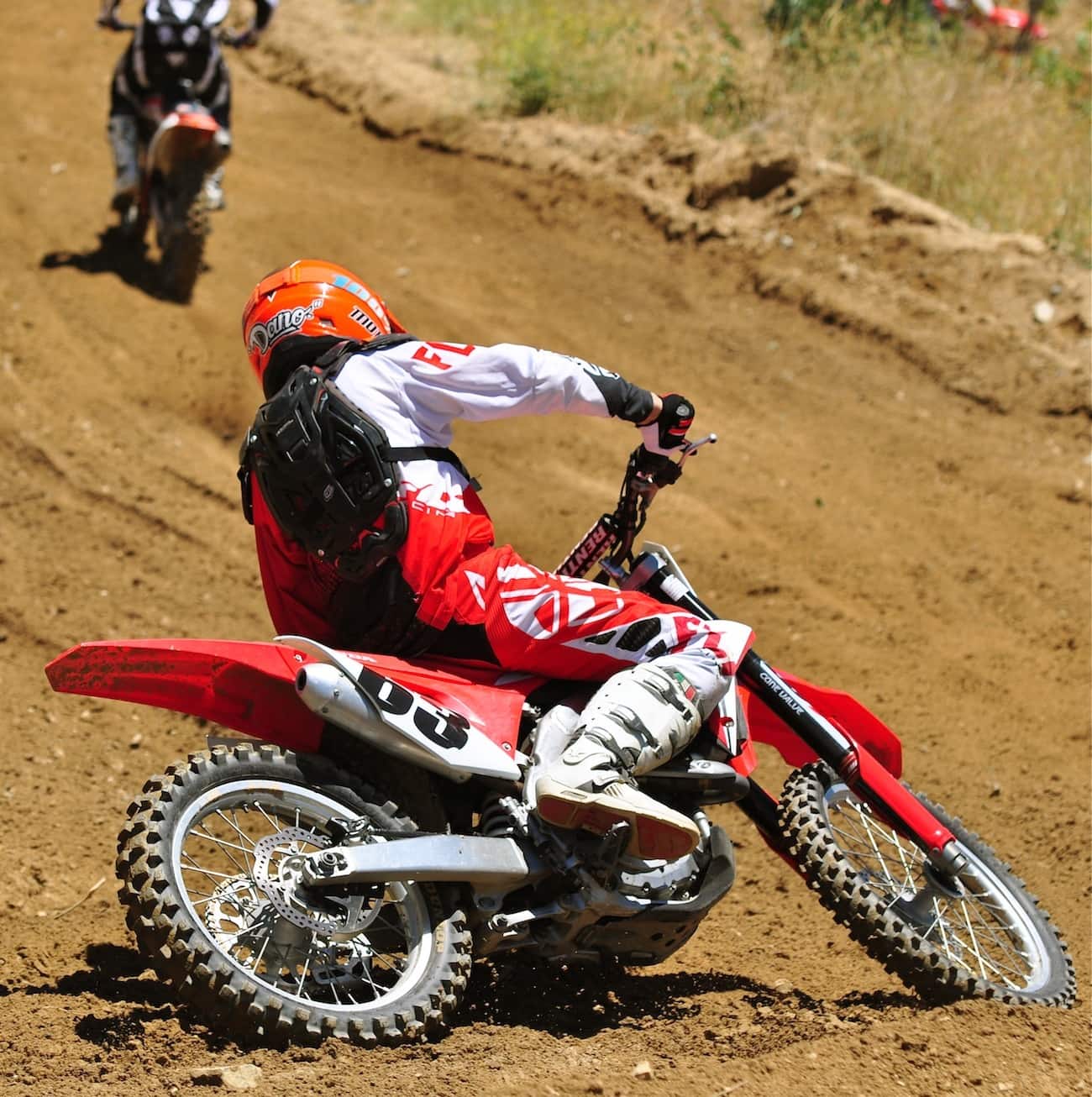 Dan Alamangos (63) cranks his WP Cone Valve fork-equipped 2017 Honda CRF450 to a fourth place finish in the Over-50 Expert class. He loves the forks. Photo: Dan Alamangos
In the world of Vet racing the longer you stay in a class, the tougher the competition gets as young guys move in. Luther French (2) had a win streak going a month ago, but when Eddie Davis, Kevin Barda and Pete Murray showed up in the Over-50 Elite class this week, Luther had to settle for his first fourth place finish in months. Photo: Mark Chilson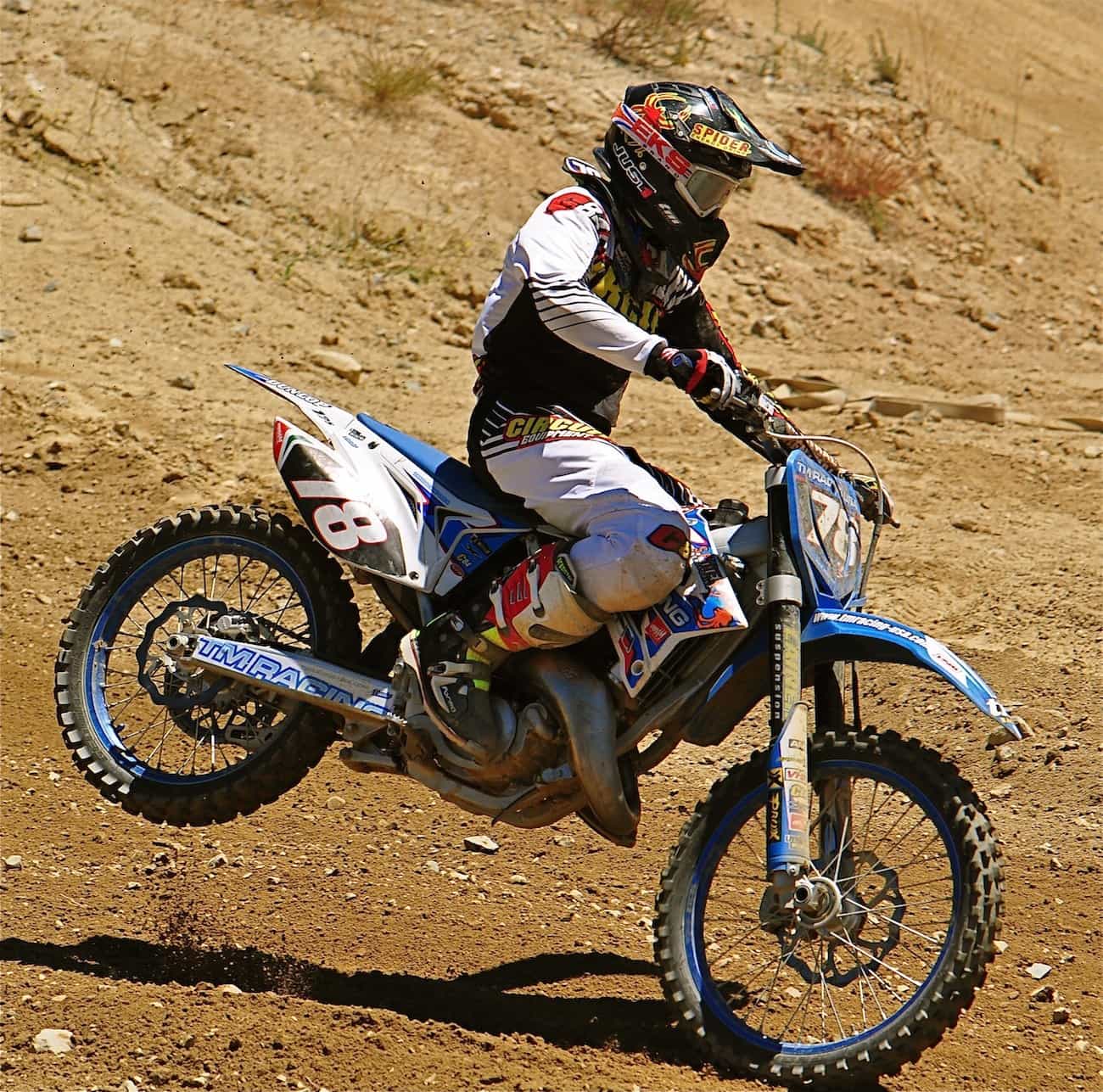 TM two-strokes are popular at Glen Helen. Luis Macias knows how to make his 125MX sing—especially when the rear wheel is off the ground. Photo: Mark Chilson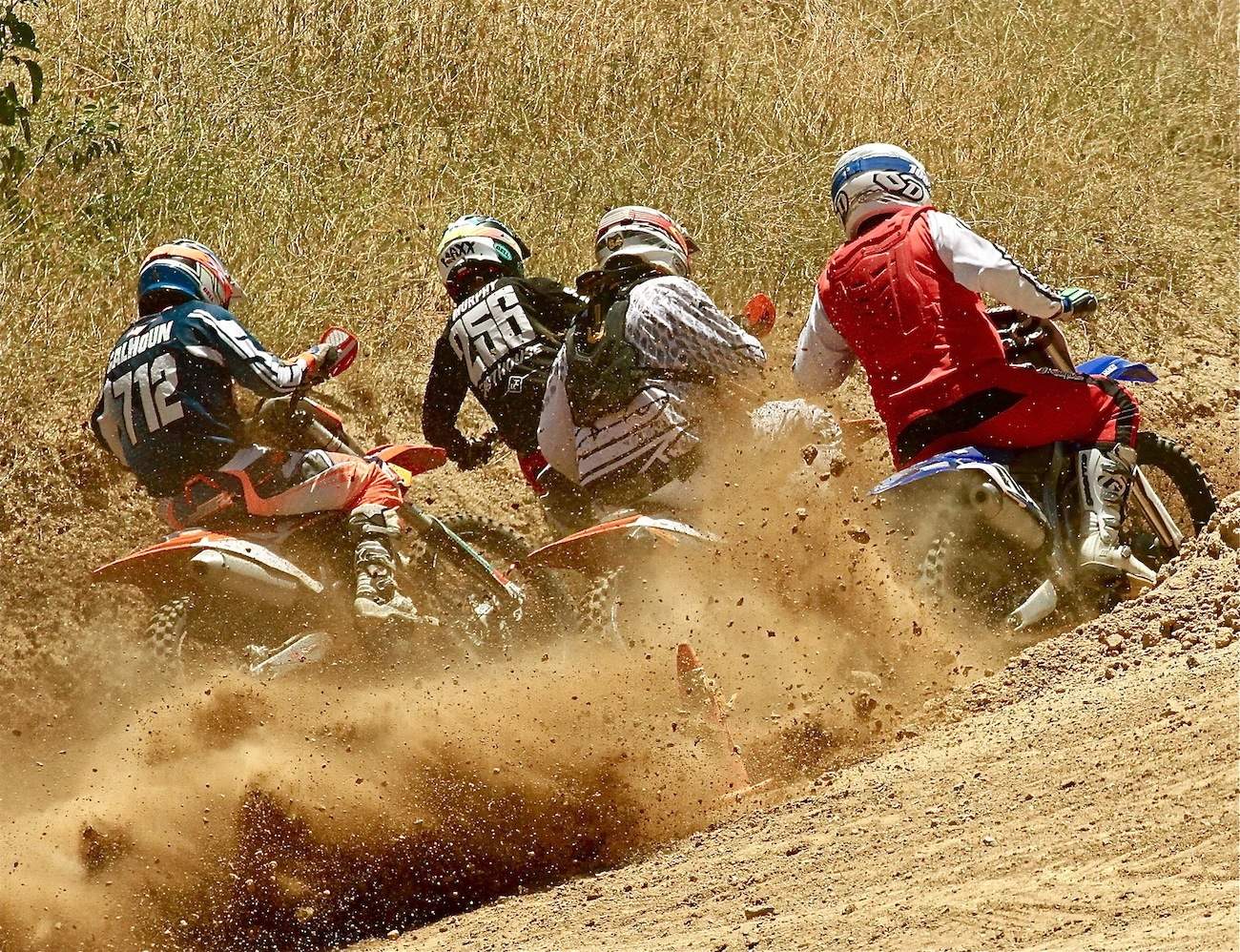 We can only identify Brian Calhoun (712) and Maxx Murphy (256) from this tightly packed group of four. Photo: Debbi Tamietti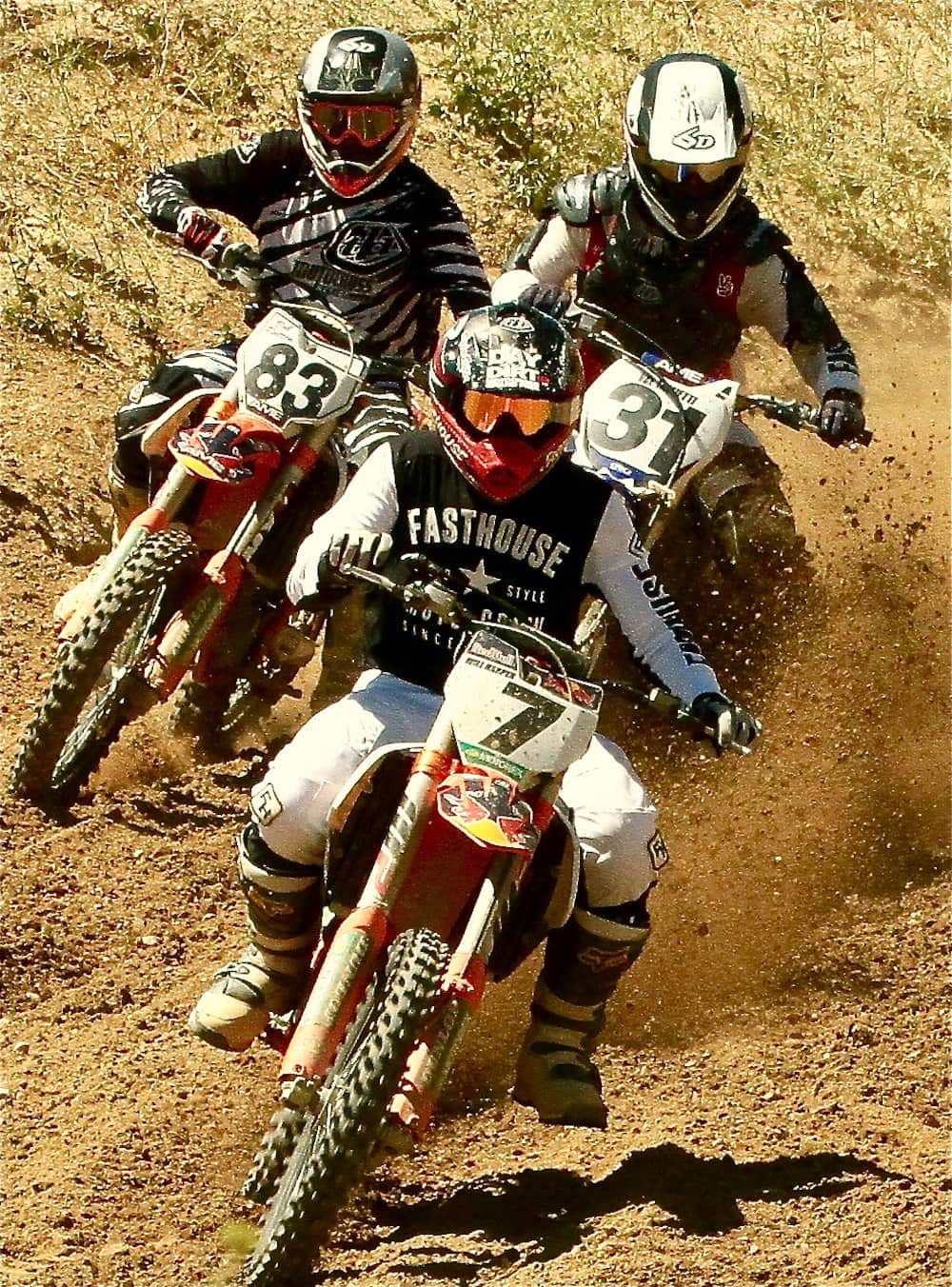 Guys this old should be sitting in rocking chairs sipping Metamucil, but don't tell that to Will Harper (7), Bob Rutten (83) or Val Tamietti (31). They fought tooth and nail for the Over-60 Expert win—which went to Tamietti. Photo: Debbi Tamietti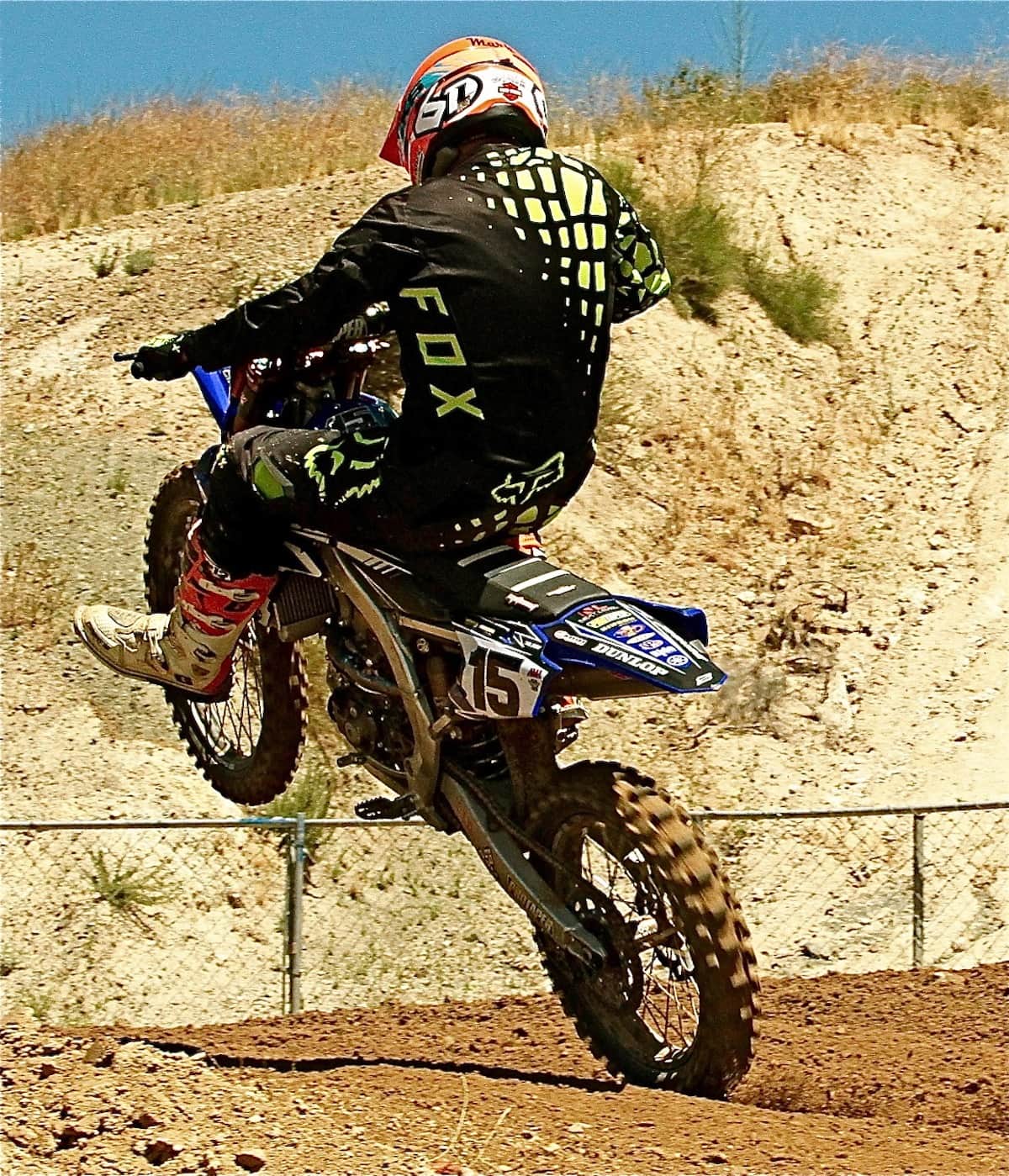 Mark Hall asked MXA's Jody Weisel if he could race Dean Wilson's Yamaha YZ450F (the one that Dean used in the first four Supercrosses of 2017). Jody said "Yes," but failed to mention that it made 62 horsepower. No big deal, Mark found that out for himself. Photo: Debbi Tamietti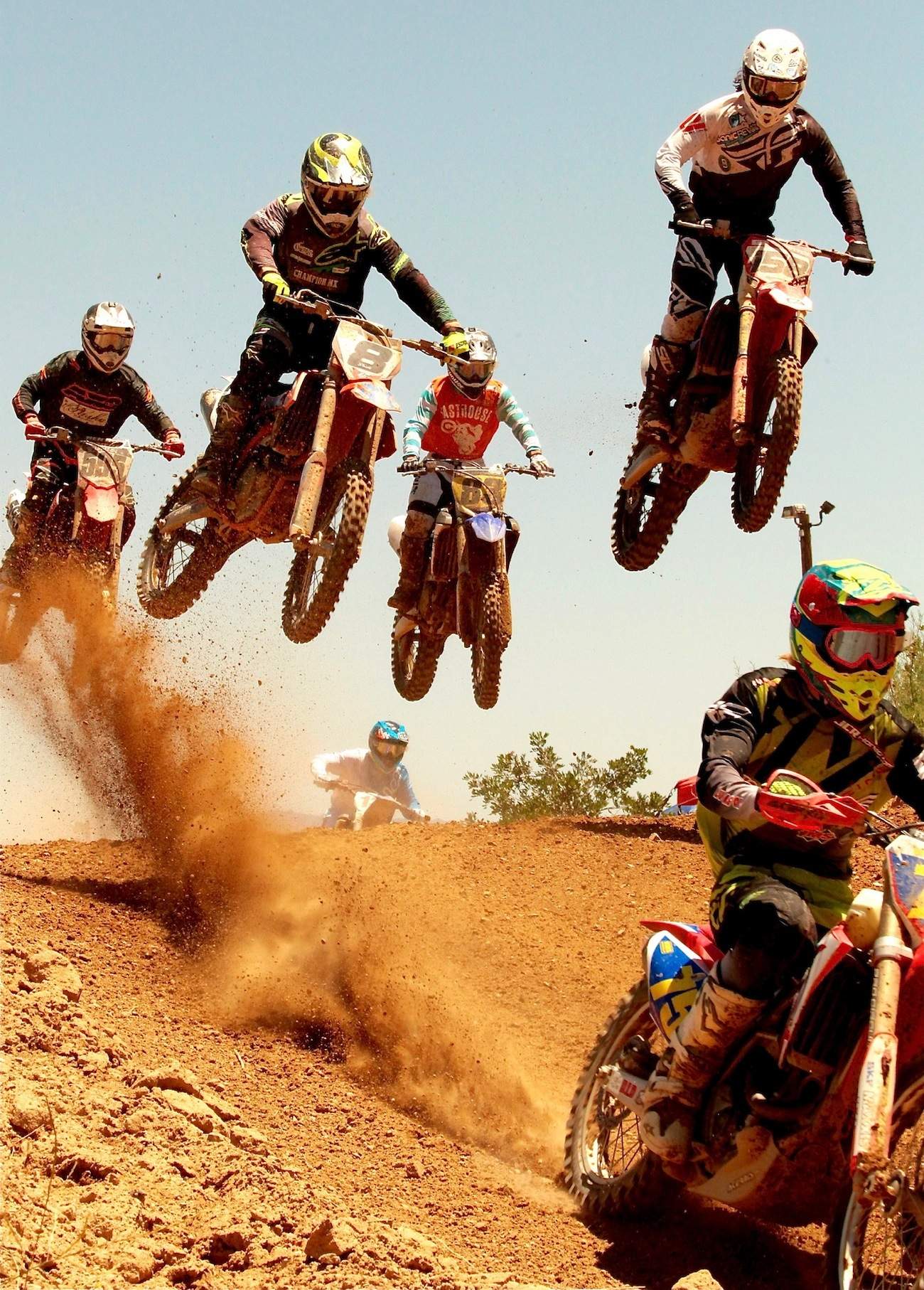 Trevor Stewart (lower right) swept both motos of the 450 Pro class, but Dominic Desimone (575), Kurt Nicoll (8), Kai Mukai (83) and Jason Potter (158) got a bird's eye view of how he did it. Photo: Debbi Tamietti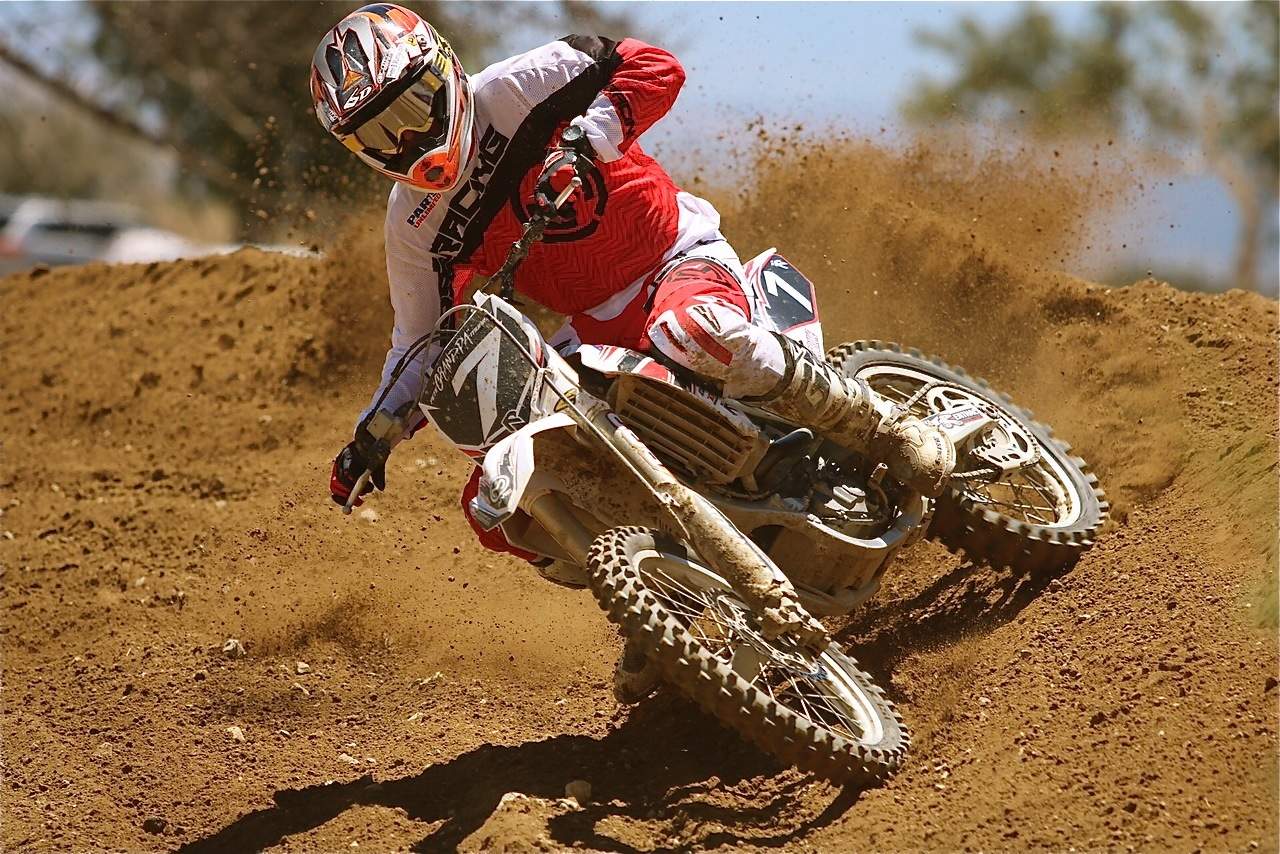 Pete Murray may have used his YZ250F to get third in the Over-50 Elite class at the World Vet Championship, but at REM this weekend it was gunned down by the 450s. He was fourth. Photo: Rommel Andrade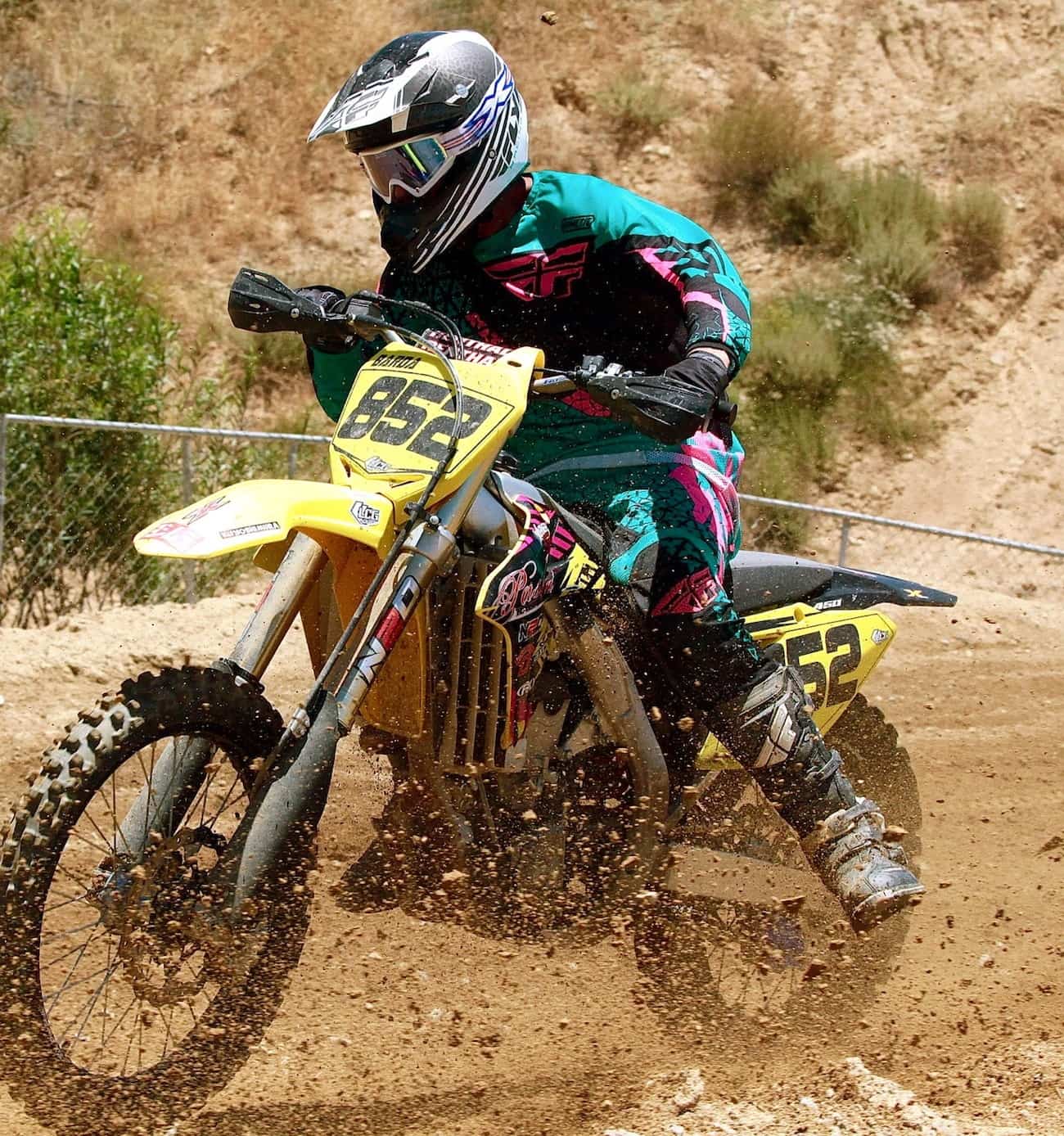 Kevin Barda twists his right wrist as far as it will go and then throws in some added elbow rotation to seal the deal. It wasn't enough to catch Eddie Davis in the Over-50 Elite class. Photo: Debbi Tamietti
For more info about REM motocross, go to www.remsatmx.com