MXA WEEKEND NEWS ROUND-UP: HOLES IN THE LINEUP GET BIGGER
MILLVILLE NATIONAL RESULTS: 8 DOWN, 4 TO GO

Weston Peick (28) got hurt again. Broc Tickle landed on Weston when Peick cross rutted into Tickle line. Both should be at washougal next weekend, but elected to sit out the second moto at Millville.

SPRING CREEK RESULTS: 450 CLASS
1. Ken Roczen (Suz)…1-1
2. Marvin Musquin (KTM)…3-2
3. Eli Tomac (Kaw)…2-3
4. Christophe Pourcel (Hus)…5-4
5. Justin Barcia (Yam)…4-5
6. Trey Canard (Hon)…6-6
7. Andrew Short (KTM)…8-8
8. Benny Bloss (KTM)…7-10
9. Justin Brayton (KTM)…9-9
10. Phil Nicoletti (Yam)…14-7
11. Dean Wilson  (KTM)…11-11
12. Fredrik Noren (Yam)…13-12
13. Jesse Wentland (Hon)…12-14
14. Kyle Chisholm (Hon)…17-13
15. James Stewart (Suz)…10-35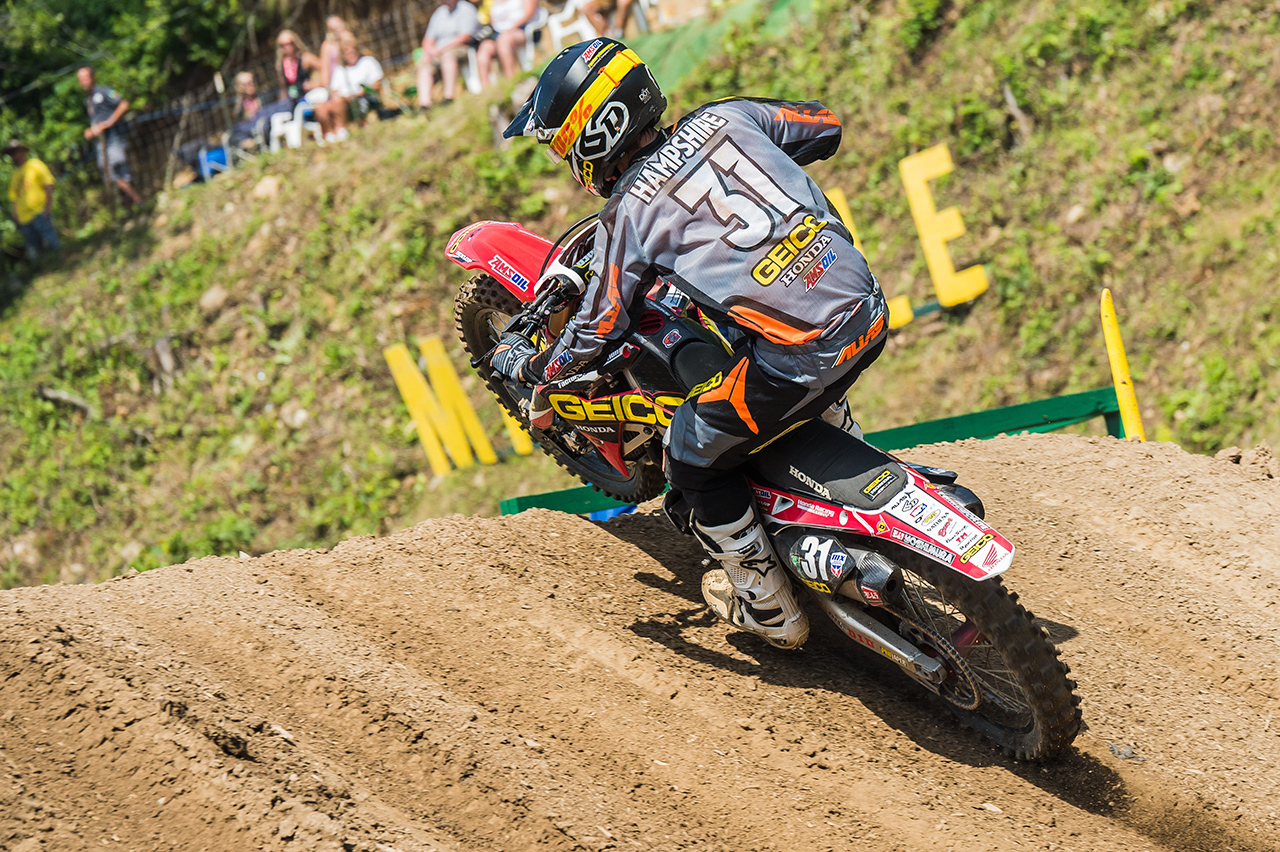 R.J. Hampshire was the only Honda in the top 10. There were six YZ250Fs and three KX250Fs making up the other nine spots.
SPRING CREEK RESULTS: 250 CLASS
1. Jeremy Martin (Yam)…2-1
2. Cooper Webb (Yam)…1-2
3. Alex Martin (Yam)…3-4
4. Joey Savatgy (Kaw)…4-5
5. Aaron Plessinger (Yam)…5-6
6. Adam Cianciarulo…(Kaw)…7-8
7. Arnaud Tonus (Kaw)…8-9
8. Mitchell Harrison (Yam)…11-10
9. R.J. Hampshire (Hon)…10-11
10. Luke Renzland (Yam)…9-12
11. Zach Osborne (Hus)…38-3
12. Martin Davalos (Hus)…15-7
13. Austin Forkner (Kaw)…6-17
14. Kyle Cunningham (Suz)…12-13
15. Mitchell Oldenburg (KTM)…13-14

AT A GLANCE: 2016 AMA NATIONAL CHAMPIONSHIPS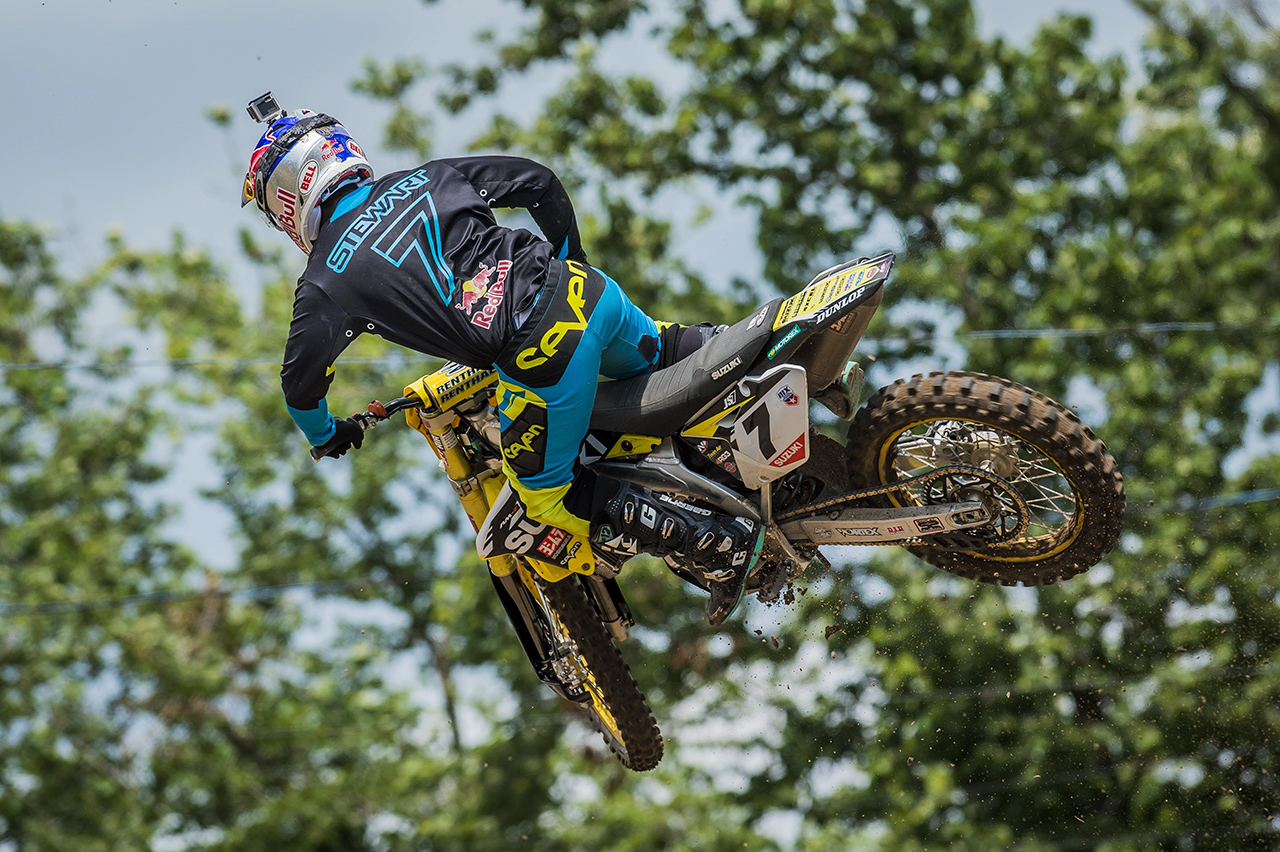 James Stewart came back for a brief one moto visit to the 450 Nationals. He finished tenth in that moto in front of Dean Wilson, Jesse Wentland, Fredrik Noren and Phil Nicoletti.

Date             Venue                                        450                                      250
May 21…Hangtown, CA………..Ken Roczen……………Joey Savatgy
May 28…Glen Helen, CA………Ryan Dungey………….Alex Martin
June 4…Thunder Valley, CO….Ken Roczen……………Joey Savatgy
June 18..…Mt Morris, PA………Ken Roczen……………Joey Savatgy
June 25..…Muddy Creek, TN….Ken Roczen……………Cooper Webb
July 2.…….Red Bud, MI…………Ken Roczen……………Cooper Webb
July 9..…….Southwick, MA​……Eli Tomac……………….Cooper Webb
July 16….…Millville, MN​………..Ken Roczen……………Cooper Webb
July 23.…..Washougal, WA…….
July 30…….No race
Aug. 6……..No race
Aug. 13..….Unadilla, NY…………​
Aug. 20..…Budds Creek, MD….​
Aug. 27.….Crawfordsville, IN…
450 Points Leader…Ken Roczen (Suz)
250 Points Leaders…Cooper Webb (Yam)
THE TOP 15 HEADING TO WASHOUGAL

It may be hard to believe but two-time 250 Champ Jeremy Martin (1) won his first National of 2016 at round 8. Even stranger is that this is the first time he has ever won a National at his own track.

AMA 250 NATIONAL POINTS STANDINGS
(After 8 of 12 rounds)
1. Cooper Webb…337
2. Joey Savatgy…299
3. Jeremy Martin…287
4. Alex Martin…270
5. Zach Osborne…237
6. Austin Forkner…221
7. Aaron Plessinger…217
8. Arnaud Tonus…163
9. RJ Hampshire…153
10. Adam Cianciarulo…150
11. Mitchell Oldenburg…147
12. Martin Davalos…135
13. Shane McElrath…132
14. Mitchell Harrison…114
15. Jordan Smith…100
Marvin Muquin's second overall in the 450 class was reason to celebrate at Millville.

AMA 450 NATIONAL POINTS STANDINGS
(After 8 of 12 rounds)
1. Ken Roczen…387
2. Eli Tomac…332
3. Marvin Musquin…243
4. Justin Barcia…215
5. Christophe Pourcel …202
6. Broc Tickle…171
7. Cole Seely…151
8. Justin Brayton…144
9. Justin Bogle…136
10. Ryan Dungey…131
11. Trey Canard…127
12. Andrew Short…126
13. Benny Bloss…123
14. Phil Nicoletti…114
15. Jason Anderson…99
TAKE A LAP OF SATURDAY'S WASHOUGAL LAYOUT
HOLES MEAN OPPORTUNITY IN THE 2016 NATIONALS
Broc Tickle has made the most of the second part of the season (including podiums)—until he landed on Weston Peick at Millville.
With rider's dropping like flies on a weekly basis, there is opportunity for some riders who struggled early in the season to suddenly make the top ten and even the top five. You don't need a math degree to realize that if you take Ryan Dungey, Blake Baggett Jason Anderson, Trey Canard, Dean Wilson, Cole Seely, Justin Bogle and James Stewart out of the equation for a significant number of weeks that the vacuum will be filled by the men who were behind them. Riders who were once tenth are suddenly fifth. This isn't an anomoly, it happens every year. And often, the good results that a rider got because opportunity opened up for him, at the expense of someone else, becomes the new standard that he will live up to in the future.
So, when you look at the weekly results, don't deride the men who have moved up to fill holes in the lineup—applaud them for their durability, desire and work ethic. We want the stars of the sport to come back soon, but this is the time when new riders, young and old,  get to shine.

THIS WEEKEND IN THE ENGLISH SPEAKING WORLD


BRITISH NATIONAL CHAMPIONSHIP:
BLAXHALL 450 CLASS:
1. Tommy Searle…1-1
2. Jake Nicholls…2-2
3. Kristian Whatley…4-3
4. Graeme Irwin…3-4
5. Brad Anderson…5-6
6. Steven Lenoir…7-5
7. Josh Spinks…6-9
8. Jake Shipton…8-11
9. Alex Snow…11-10
10. Shaun Simpson…17-7
BLAXHALL 250 CLASS:
1. Adam Sterry…2-1
2. Bryan Mackenzie…3-2
3. Steven Clarke…1-7
4. Mel Pocock…4-3
5. Liam Knight…5-4
6. Jordan Divall…11-5
7. Jake Millward…8-8
8. Brad Todd…7-9
9. James Cottrell…6-11
10. Lewis Tombs…9-10
BRITISH NATIONAL 450 POINTS STANDINGS
1. Tommy Searle…231
2. Shaun Simpson…217
3. Jake Nicholls…202
4. Graeme Irwin…183
5. Kristian Whatley…177
6. Brad Anderson…163
7. Tanel Leok…132
8. Gert Krestinov…124
9. Steven Lenoir…101
10. Jake Shipton…86
BRITISH NATIONAL 250 POINTS STANDINGS
1. Steven Clarke…221
2. Bryan Mackenzie…217
3. Adam Sterry…214
4. Martin Barr…194
5. Liam Knight…156
6. Brad Todd…142
7. Jake Millward…132
8. Jordan Booker…108
9. Lewis Tombs…97
10. Todd Kellett…94
CANADIAN  NATIONAL CHAMPIONSHIP:
ULVERTON 450 CLASS:
1. Matt Goerke…1-2
2. Brett Metcalfe…3-1
3. Kaven Benoit…4-3
4. Davi Millsaps…2-8
5. Colton Facciotti…6-4
6. Mike Alessi…5-5
7. Cade Clason…7-6
8. Tyler Medaglia…8-7
9. Morgan Burger…10-10
10. Keylan Meston…9-11
ULVERTON 250 CLASS:
1. Dylan Wright…3-1
2. Shawn Maffenbeier…2-2
3. Cole Thompson…1-4
4. Dakota Alix…4-3
5. Brad Nauditt…7-5
6. Jesse Pettis…5-10
7. Davey Fraser…10-6
8. Ryeley Gallup…9-8
9. Weston Wrozyna…8-9
10. Hayden Halstead…11-7
CANADIAN NATIONAL 450 POINTS STANDINGS
1. Davi Millsaps…319
2. Matt Goerke…294
3. Brett Metcalfe…290
4. Mike Alessi…281
5. Colton Facciotti…278
6. Kaven Benoit…225
7. Cade Clason…222
8. Tyler Medaglia…211
9. Morgan Burger…183
10. Keylan Meston….180
CANADIAN NATIONAL 250 POINTS STANDINGS
1. Cole Thompson…343
2. Shawn Maffenbeier…279
3. Dylan Wright…242
4. Brad Nauditt…230
5. Mark Worth…200
6. Jesse Pettis…197
7. Brandan Leith…162
8. Ryeley Gallup…158
9. Hayden Halstead…151
10. McCoy Brough…140
AUSTRALIAN NATIONAL CHAMPIONSHIP:
CONONDALE 450 CLASS:
1. Dean Ferris…2-1
2. Todd Waters…1-3.
3. Kirk Gibbs…4-2
4. Kade Mosig…3-4
5. Jacob Wright…7-5
6. Dylan Long…6-6
7. Jay Wilson…5-7
8. Daniel Banks…11-8
9. Luke Wilson…10-9
10. Michael Menchi…8-12
CONONDALE 250 CLASS
1. Jed Beaton….2-1
2. Nathan Crawford…1-4
3. Jayden Rykers…6-2
4. Caleb Ward…3-5
5. Kale Makeham…5-8
6. Dylan Wills…9-6
7. Dean Porter…10-7
8. Richie Evans…8-9
9. Hamish Harwood…4-16
10. Joel Wightman…11-10
AUSTRALIAN NATIONAL 450 POINTS STANDINGS
1. Kirk Gibbs…470
2. Dean Ferris…464
3. Todd Waters…455
4. Kade Mosig…381
5. Matt Moss…381
6. Dylan Long…359
7. Jay Wilson…296
8. Jacob Wright…291
9. Michael Menchi…265
10. Daniel Banks…253
AUSTRALIAN NATIONAL 250 POINTS STANDINGS
1. Nathan Crawford…447
2. Jed Beaton…440
3. Caleb Ward…431
4. Jayden Rykers…393
5. Wilson Todd…354
6. Dylan Wills…334
7. Hamish Harwood…309
8. Joel Wightman…299
9. Kyle Webster…296
10. Dean Porter…291
REMEMBERING DEWAYNE JONES
The Glen Helen Museum was packe dwith friends, family and fans of former Teasm Honda, Yamaha and Can-Am factory rider Dewayne Jones this past weekend. Dewayne was part of the Jones Gang with his brother Gary and team manager father Don. He passed away recently after a several year battle with cancer.
Dwayne's brother, four-time 250 National Champion Gary Jones, made a heartfelt speech about his brother. Tom White was the emcee.
The memorial book contained a who's who of industry names from the 1970s.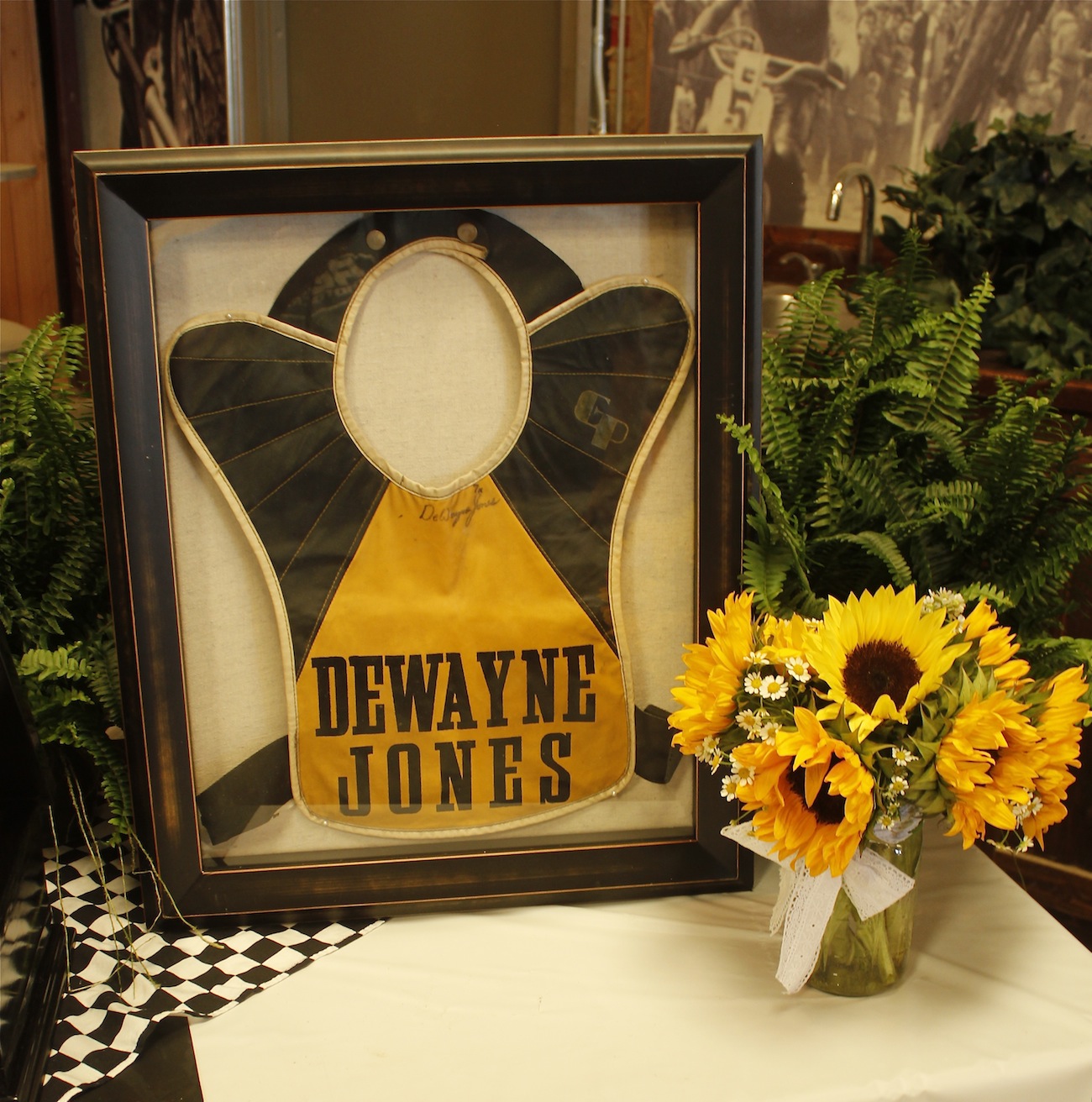 Dewayne's Hallman GP chest protector was displayed along with several of Dewayne's race bike.
THE CURRENT 2016 RACE CALENDAR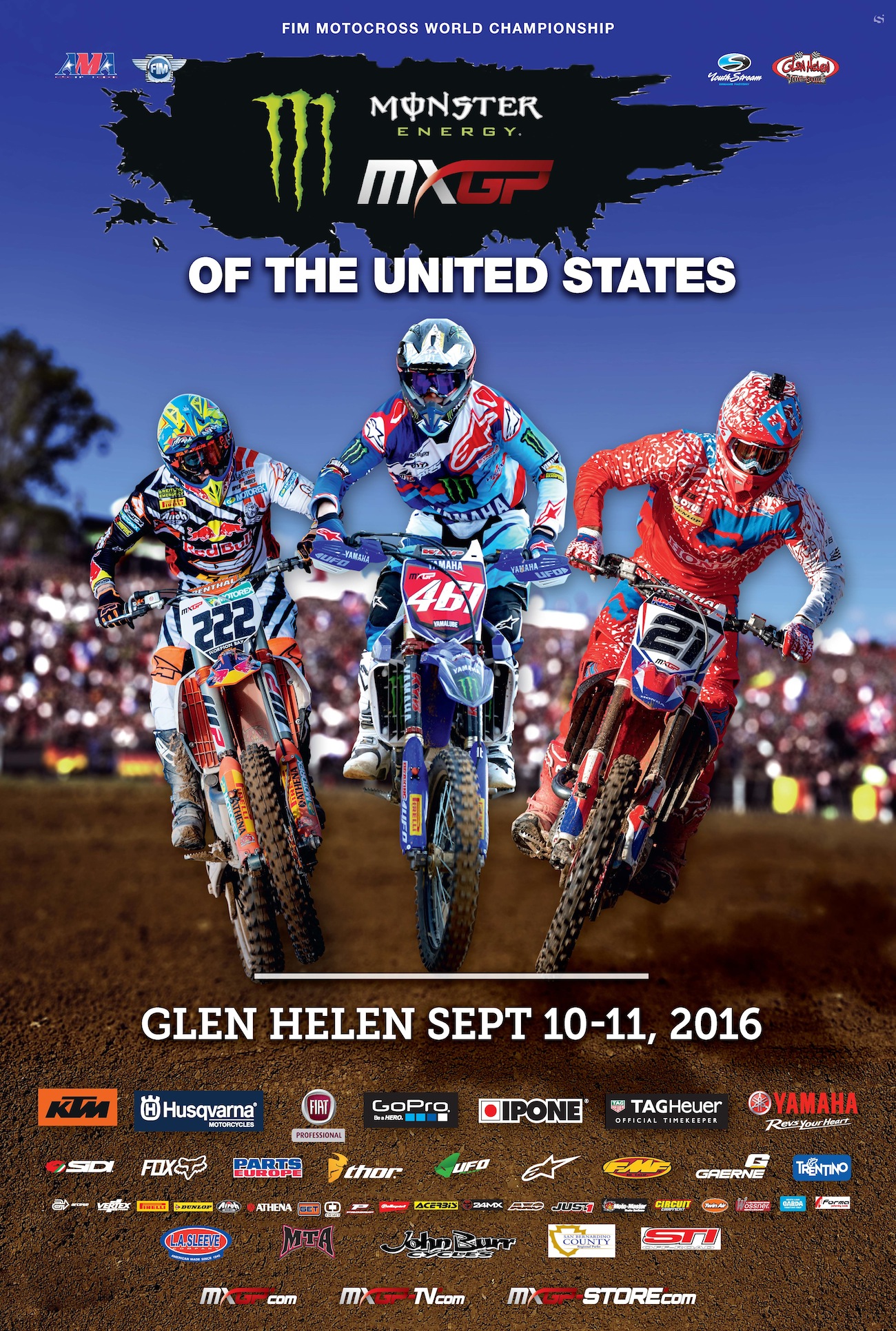 2016 AMA NATIONAL CHAMPIONSHIP
July 23.……………….……..Washougal, WA
Aug. 13..………………….….Unadilla, NY​
Aug. 20..………………….….Budds Creek, MD​
Aug. 27.………………………Crawfordsville, IN (Final)
2016 FIM MOTOCROSS WORLD CHAMPIONSHIP
July 24………………………..Loket, Czech Republic
July 31………………………..Lommel, Belgium
Aug. 7……………………..…..Frauenfeld, Switzerland
Aug. 28………………………..Assen, Holland
Sept. 3…………………………Charlotte, USA (Saturday)
Sept.11………………………..Glen Helen, USA (Final)

2016 REM MOTOCROSS
July 23…………………………No race (Lucas Oil Off-Road Truck race)
July 30…………………………Glen Helen, CA
Aug. 6………………………….Glen Helen, CA
Aug.13………………………….Glen Helen, CA
Aug. 20…………………………Glen Helen, CA
Aug. 27…………………………Glen Helen, CA
2016 AUSTRALIAN NATIONAL CHAMPIONSHIP
July 31………………………..Shepparton, VIC
Aug. 21………………………..Toowoomba, QLD
Aug. 28………………………..Coolum, QLD (Final)
2016 CANADIAN NATIONAL CHAMPIONSHIP
July 24…………………….….Pleasant Valley, NS
July 31………………………..Moncton, NB
Aug. 7…………………………Deschambault, QC
Aug. 14………………………..Barrie, ON (Final)
2016 BRITISH MAXXIS NATIONAL CHAMPIONSHIP
Aug. 21…………………………Preston Docks
Sept. 18………………………..Foxhill (Final)
2016 SPANISH NATIONAL CHAMPIONSHIP
Oct. 2…………………………..Calatayud, Zaragoza (Final)
2016 AMA NATIONAL AMATEUR CHAMPIONSHIP
Aug. 1-6…………………………Loretta Lynn, TN
UNITED STATES GRANDS PRIX
Sept. 3……………………………Charlotte, USA (Saturday)
Sept. 11……………….………….Glen Helen, USA
2016 MOTOCROSS DES NATIONS
Sept. 25…………………………Maggiora, Italy
2016 MONSTER CUP
Oct. 15…………………………..Las Vegas, NV
2016 REM OCTOBERCROSS
Oct. 29…………………………..Glen Helen, CA
2016 DUBYA WORLD VET CHAMPIONSHIP
Nov. 5-6…………………………Glen Helen, CA
RIDE THE NEW 2017 KTMS, ONCE YOU GET A PASS FROM MALCOLM SMITH
Malcolm Smith Motorsports is located at 7599 Indiana Ave, Riverside, California (just off the 91 freeway)
MEMORIES OF THE WAY WE WERE: SUPER-MAC & THE INDIAN HEADDRESS
Jeremy McGrath would go on to become the King of Supercross, but before that he was an MXA test rider. This is Jeremy testing MXA's 1990 KX250 wearing Jody's famous Indian headdress paint job.
LUONGO WANTS HERLINGS OUT OF THE 250 GP'S

Jeffrey Herlings was given a gift in 2014, but now that gift willbe taken away in 2017. There is no doubt what class he'll in racing in 2017.

Jeffrey Herling's potential 2016 250 World Championship, if it happens, will only happen because of the "Jeffrey Herlings Gift Rule." Under FIM rules a rider who won the 250 World Motocross Championship twice was required to move to the 450 class. This was not always the rule, but Youthstream's Giuseppe Luongo wanted the two-year rule so that he could move more riders to the 450 class—which has trouble filling the gates. However, after Herlings won his second 250 World title in 2013, Luongo had the two-year rule changed so that Herlings could stay in the 250s until he was 23 years old (another rule designed to help fill up the 450 class). Jeffrey didn't get a chance to take advantage of the "Jeffrey Herlings Gift Rule" in 2014 or 2015—because he crashed out of those 250 World Motocross Championships. But, now Luongo has had the old rule reinstated. Why? Because he wants "Wonder Boy" in the 450 class in 2017 and he thinks that Jeffrey is ruining the prestige of the 250 class with his cakewalk victories. There are two effects to this rule change: (1) Herlings has to move to the 450 class in 2017. (2) Any future rider who wins two 250 World Championship will have to move also. Professional race rules should not be the playground of the promoter to help or hinder his favorite rider.
THIS WEEK'S BIRTHDAY BOYS: DAMON'S BIG DAY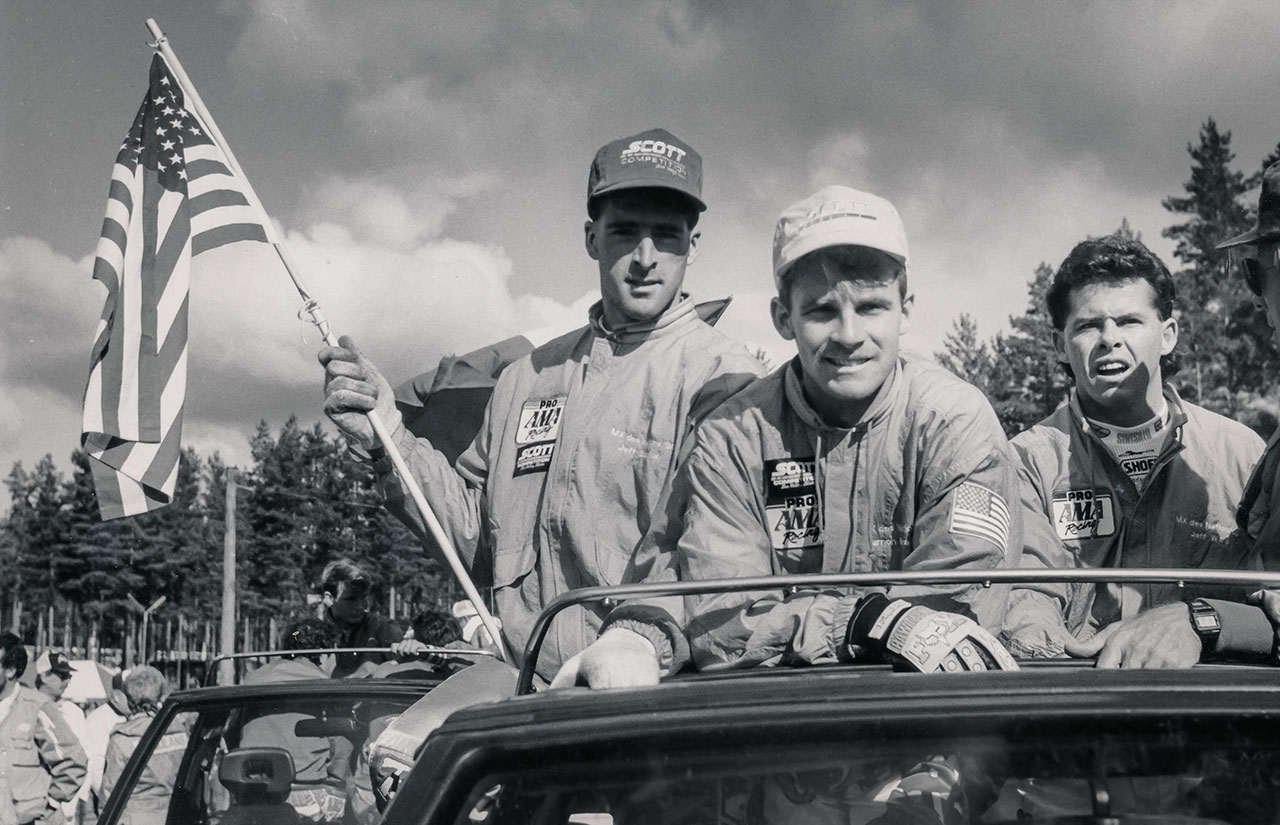 Jeff Stanton, Damon Bradshaw and Jeff Ward at the 1990 MXDN—which they won.
July 19…Damon Bradshaw 1972
July 19…Mel Pocock 1992
July 19…Cole Siebler
July 19…Christian Craig 1991
July 19…Jonathan Barragan 1985
July 20…Christophe Charlier 1991
July 21…Allan Brown
July 21…John DeSoto 1947
2016 GRAND PRIX WINNERS AT A GLANCE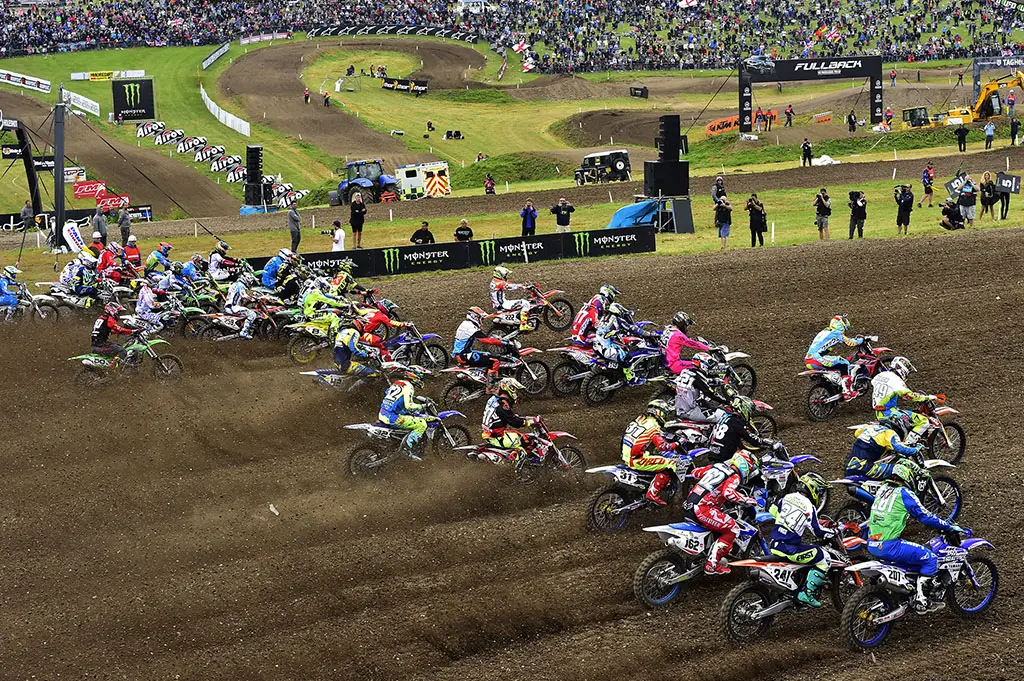 The Grand Prix circuit doesn't start up again until July 24.

Date           Venue                                450                                250
Feb. 27…. Qatar…………………..Tim Gajser………….Jeffrey Herlings
Mar. 6…..Thailand……………….Romain Febvre…….Jeffrey Herlings
Mar. 28…Holland………………..Romain Febvre…….Jeffrey Herlings
April 10….Argentina…………….Tim Gajser…………..Jeffrey Herlings
April 17….Mexico………………..Tim Gajser……………Jeffrey Herlings
May 1…… Latvia………………….Tim Gajser……………Jeffrey Herlings
May 8……Germany………………Tony Cairoli………….Jeffrey Herlings
May 15….Italy……………………..Tony Cairoli………….Jeffrey Herlings
May 29….Spain……………………Tim Gajser……………Jeffrey Herlings
June 5……France…………………Romain Febvre………Jeffrey Herlings
June 19….Great Britain…………Tim Gajser……………Jeffrey Herlings
June 26….Italy…………………….Tim Gajser……………Jeffrey Herlings
July 24…….Czech Republic………………
July 31…….Belgium………………
Aug. 7……..Switzerland………………
Aug. 14……No race
Aug. 21……No race
Aug. 28…..Holland………………
Sept. 3…..Charlotte, USA………………
Sept. 11….Glen Helen, USA………………
450 Points leader…Tim Gajser (Hon)
250 West points leader…Jeffrey Herlings (KTM)
CURRENT FIM GRAND PRIX POINTS (SUMMER VACATION CONTINUES)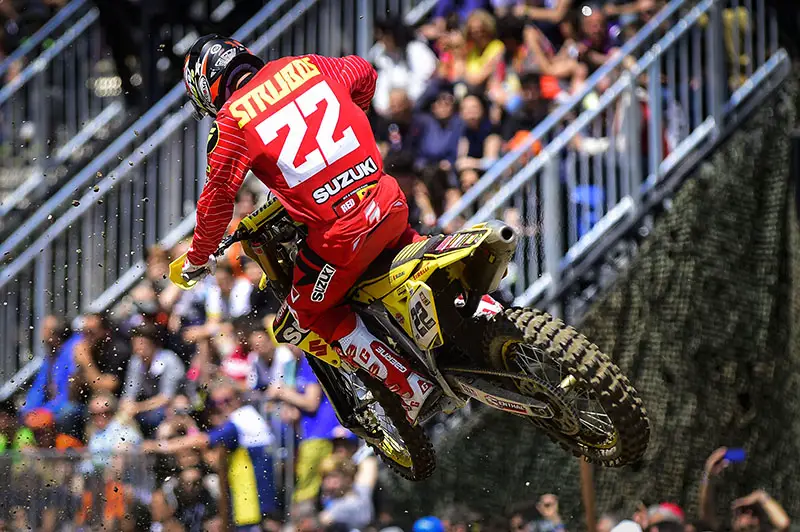 There are no Suzuki riders in the top ten in points in the 450 class. Kevin Strijbos was doing well, but missed some races with injuries.
450 WORLD CHAMPIONSHIP POINTS
(After 12 of 18 events)
1. Tim Gajser…532
2. Antonio Cairoli …440
3. Romain Febvre…408
4. Maximilian Nagl…401
5. Evgeny Bobryshev…396
6. Jeremy Van Horebeek…351
7. Valentin Guillod…267
8. Glenn Coldenhoff…230
9. Shaun Simpson…212
10. Clement Desalle…210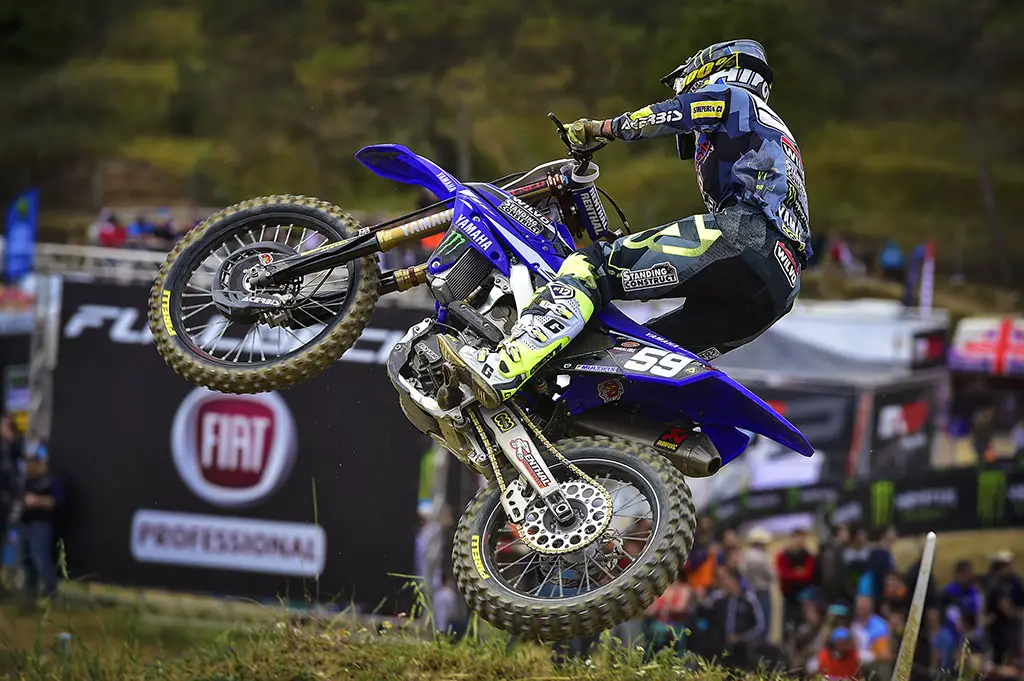 Aleksandr Tonkov (59) is fifth in 250 points.

250 WORLD CHAMPIONSHIP POINTS
(After 12 of 18 events)
1. Jeffrey Herlings…597
2. Jeremy Seewer…428
3. Pauls Jonass…403
4. Benoit Paturel…325
5. Aleksandr Tonkov…320
6. Dylan Ferrandis…308
7. Max Anstie…274
8. Petar Petrov…253
9. Samuele Bernardini…253
10. Vsevolod Brylyakov…219
UNITED STATES GRAND PRIX MOTOCROSS GP PROMO VIDEO
HOW TO OIL YOUR TWIN AIR FILTER
MOTORCYCLE AD OF THE WEEK: TOO TALL & MSR



When Yamahas were solid yellow and gear was monochromatic.

CENTRAL VALLEY MX SERIES STARTS SEPTEMBER 11, 2016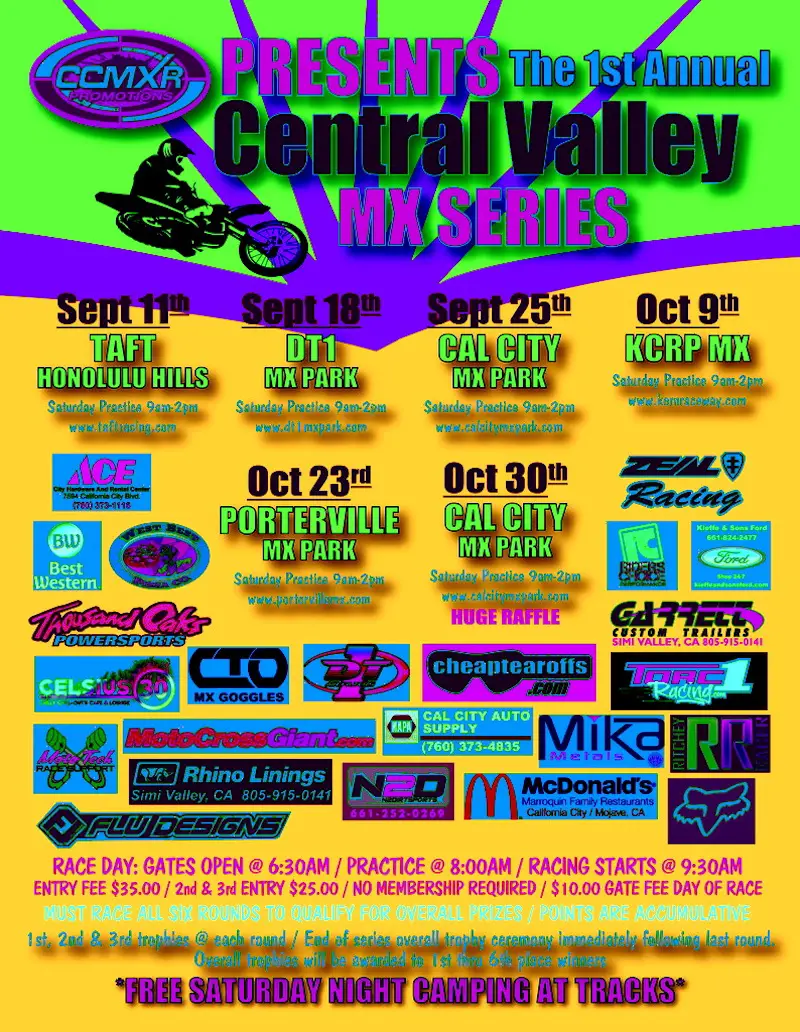 For more info go to www.taftracing.com.
PORTLAND INTERNATIONAL RACEWAY'S TNMX PRO UNLIMITED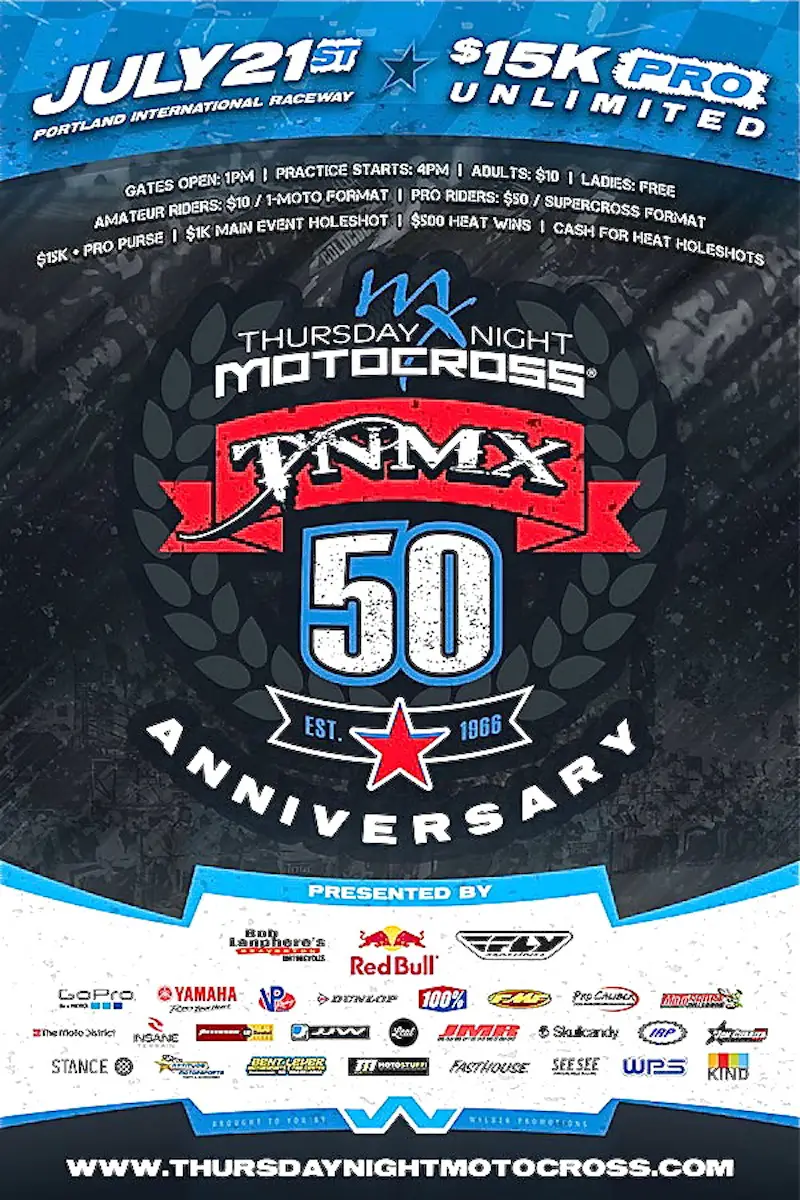 For more info go to www.thursdaynightmotocross.com.
MXA MOTO-CHALLENGE: CAN YOU NAME THIS RACER?

This rider raced the AMA Nationals and Supercrosses for years before becoming a team manager. Name him. Answer at the bottom of the page.
HOW TO SUBSCRIBE TO MXA AND MAKE MONEY
The August 2016 issue of MXA is on the news stands now, but if you subscribed you would get a $25 gift certificate from Rocky Mountain ATV/MC.
Do you subscribe to MXA? You should. We know that you think that print magazines are dead and that the internet will fill the void, but most of the stuff in the current issue of MXA won't appear on the web for several months, if at all. Luckily, you can get all of MXA on your iPhone, iPad, Kindle or Android by going to the Apple Store, Amazon or Google Play. Better yet get the Digital desktop version at https://hi-torque.com/product/motocross-action-digital-edition/ for $9.99 a year. The MXA test riders prefer the print version and not just because it is delivered by a uniformed employee of the U.S. Government, but because for only $19.99 you get 12 issues and a free $25 Gift Card from Rocky Mountain ATV/MC. That means that there is a profit to be made in this deal for you. For the Print magazine go to: http://hi-torque.com/product/subscribe-to-motocross-action-magazine/


THE NEWS FROM ONE YEAR AGO THIS WEEK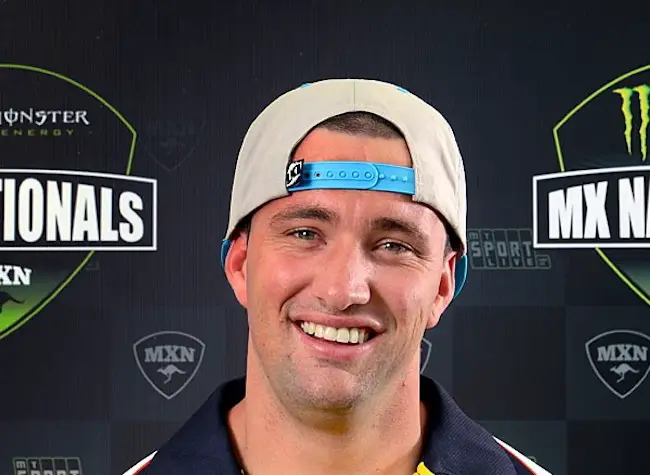 During Super pole qualifying at the Shepparton round of the Australian Nationals Matt Moss collided head on with a Bobcat on the back side of double. He suffered a broken leg and wrist.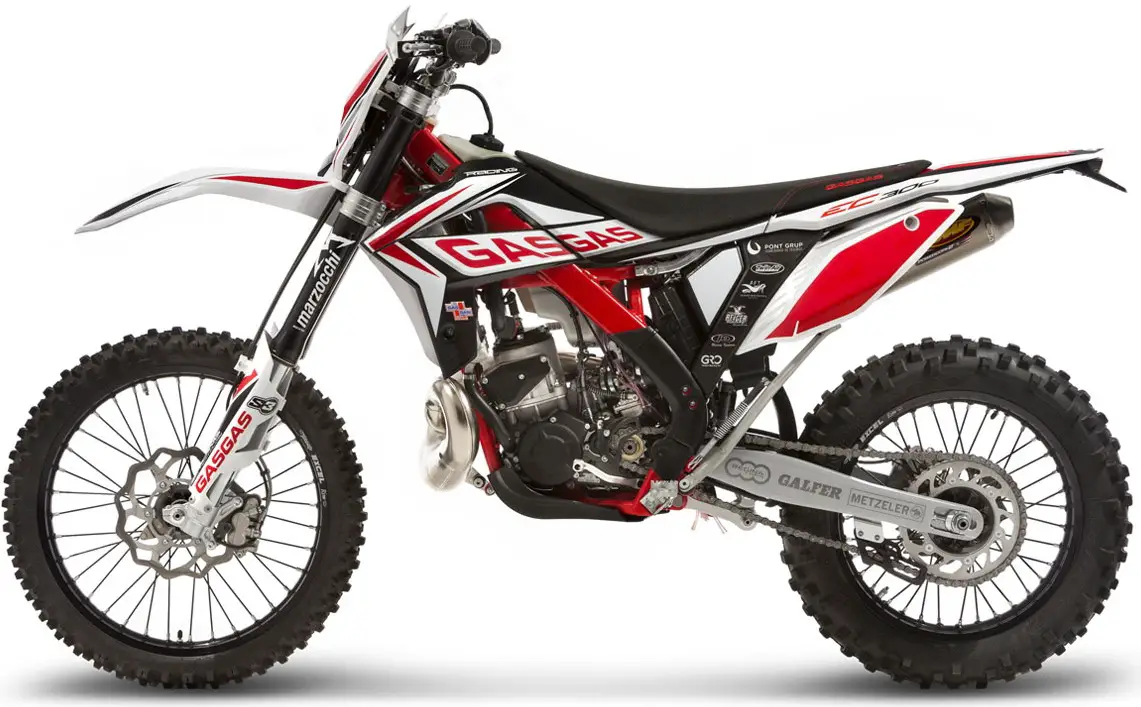 Spanish motoryccle manufacturer Gas Gas went belly and declared bankruptcy this week in 2015. Their assets were sold of to the Torrot Group, who revived the brand and will start shipping 2017 modes to America soon. Offroad legend Scot Harden will be running the American branch.
Surprise! Jeremy Martin didn't win at his dad's race track in 2015. Ryan Dungey won the 450 class and Cooper Webb won the 250s. Martin (1) would goe on to win the 2015 AMA 250 National Championship by 19 points over Marvin Musquin.
Mexican drug lord Joaquin 'El Chapo' Guzman escaped from a Mexican prison one year ago, by riding this modified motorcycle down tracks in a secret underground tunnel.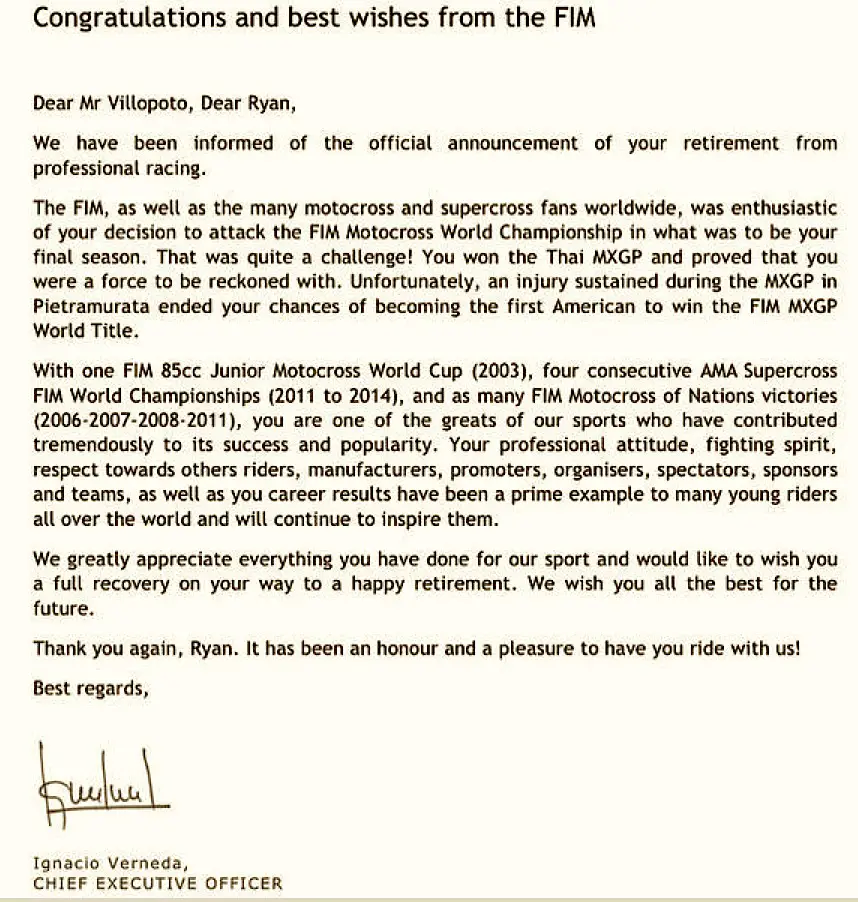 Ryan Villopoto received a letter from FIM congratulating him on his retirement. We think it's nice, and we don't think the AMA would do the same thing. However, the quote from the letter about "ended your chances of becoming the first American to win the FIM MXGP World Title," does a disservice to the Americans that came to Europe long before Ryan Villopoto and won the World title. Do they really think that changing the name to "MXGP" negates the achievements of those who came before?

MXA MOTO-CHALLENGE ANSWER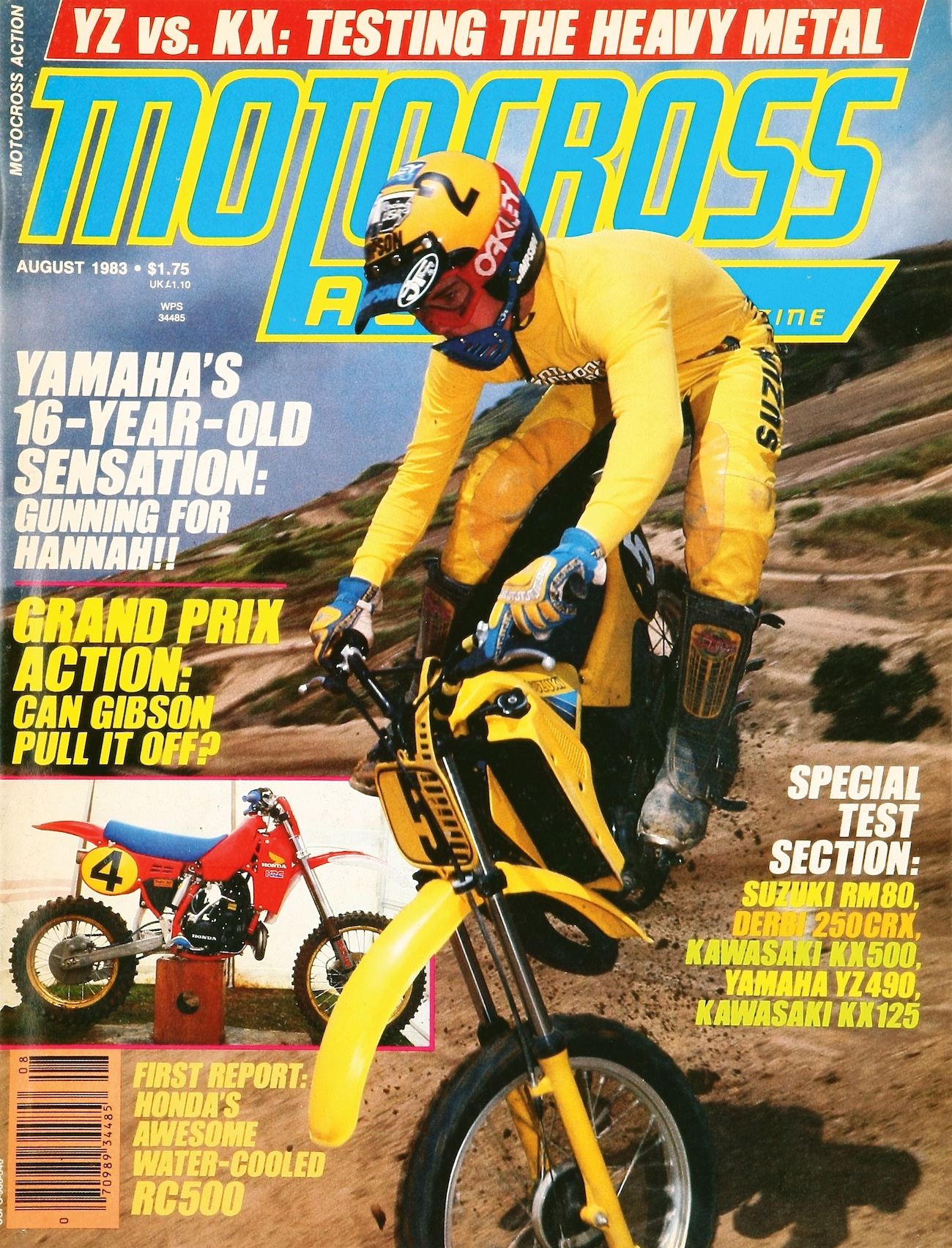 Larry Brooks was an MXA test rider (seen here on the August 1983 cover), AMA Pro and the team manager for riders from Chad Reed to James Stewart.
Photos: Brian Converse, Daryl Ecklund, Massimo Zanzani, Scott Mallonee, Kyoshi Becker, Jody Weisel, Debbi Tamietti, Dan Alamangos, John Basher, Yamaha, Suzuki, MXGP, MXA