MXA WEEKEND NEWS ROUND-UP: THE MORE THINGS CHANGE …WELL, THAT'S IT
MXA PHOTO OF THE DAY: YAMAHA'S REVOLUTIONARY NEW AIR FORKS
Even though the MXA wrecking crew mounted a set of Yamaha air canisters onto a brand-new YZ125, Yamaha is not joining the air fork craze. Why not? They already did. These "speedo and tach" air canister came stock on the air-fork equipped 1976 Yamahas. Those new TAC and PSF-2 air forks are actually a 38 year old idea.

MIKE LAROCCO'S 2014 AMA HALL OF FAME VIDEO

IT'S BACK! BRD BECOMES ALTA, BUT RED SHIFT REMAINS
The motor, and it is a motor not an engine, is just above the footpegs. The thing that takes the place of a traditional engine, is the battery.
Do you remember the BRD Red Shift electric motocross bike from a few years ago? Well don't, because it is now called Alta Motors. Although it is a same company, they have refined their marketing, which is easy to do when you simply make a big splash and then quietly go back to working on your machines—thus, here is the new Alta RedShift MX bike.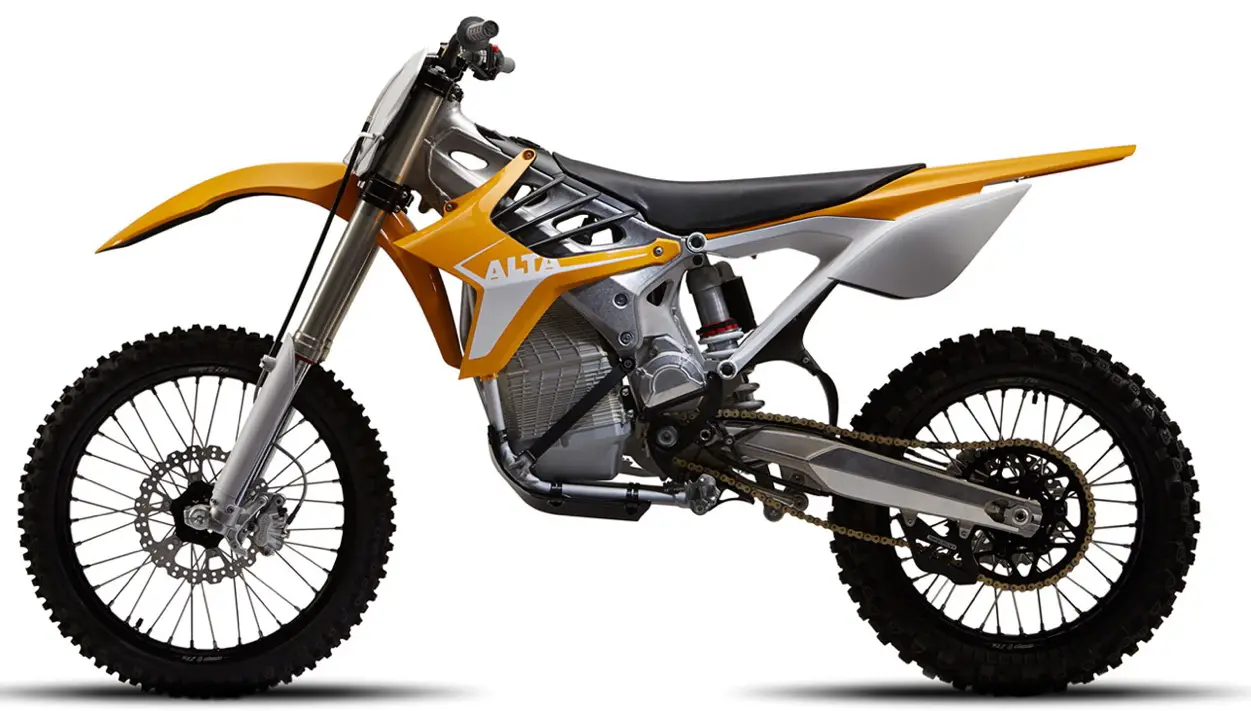 The suspension on this prototype is off a KTM. Alta expects to start delivering bikes late in 2015.
Alta is very seriously working on electric motocross bikes. This time around they have completely redesigned their frame, suspension and overall design. They have a claimed weight of 251 pounds (without gasoline—which it doesn't use). Given that it has a converted horsepower rating of 40 horsepower that makes it comparable to a 250cc four-stroke in power, but about 25 pound up in weight (largely battery weight — 70 pounds). As with all electric powered vehicles, it is a rocket off the line and since you never shift it has lots of potential to go fast. And, theoretically it will run as long a bike with a full tank of gas before needing a recharge. However, recharging will leave you sidelined for quite awhile. The price? $14,000.
THE ALTA REDSHIFT MX VIDEO

 MXA PRODUCT SPOTLIGHT: FLY RACING GOGGLE GARAGE

New from Fly Racing, the Goggle Garage offers five goggle storage slots as well as five ens storage pockets. A handy hang loop conveniently allows you to hang the case on a wall hook while in use. lso notable are the YKK zippers, 180° adjustable lid, Crush resistant case and $39.95 retail price. www.flyracing.com.
BAKERSFIELD'S KERN COUNTY RACEWAY TO HAVE OPEN PRACTICE
For more info go to www.kernraceway.com
HUSQVARNA'S ANDY JEFFERSON MOVES UP, WHILE TIMMY WEIGAND BECOMES HUSKY'S OFFROAD TEAM MANAGER
Timmy Weigand.
Husqvarna Motorcycles is pleased to welcome Timmy Weigand to the North American team as Off-Road Racing Manager! The 4-time Baja Champion brings a wealth of racing knowledge and championship-winning experience to Husqvarna, and is looking forward to overseeing the iconic brand's US off-road racing efforts.
"I am excited to say the least," Weigand said. "This is a great opportunity to work with a legendary brand and a great team. I am looking forward to working with Mike Brown and National Enduro Champion Andrew DeLong, who will both be continuing with Husqvarna in 2015. Brownie is a tremendous competitor, and Andrew is really coming into his own. I'm thrilled to work with these guys, and build off of this year. We are looking to make a bigger push in 2015 and have an even greater presence in off-road racing."

Andy Jefferson raced Husqvarna's in Supercross and the Nationals back in the day for Pro Circuit.
Current Off-Road Racing Manager Andy Jefferson will finish out the season in his existing role, as he also transitions into his new position as Media Relations Manager for Husqvarna.
"Timmy will be a natural fit into our Factory Off-Road Race Team," Jefferson commented. "We made some big strides in 2014 with two national championships, and next year will be even better for Husqvarna. I am proud to hand off the off-road program to someone of Timmy's experience. He has a lot to offer as a mentor and a leader. We're all very excited to watch the off-road team climb to even greater heights in 2015."
 USED IT, ABUSED IT, TESTED IT: HODAKA MOTORCYCLES: THE COMPLETE STORY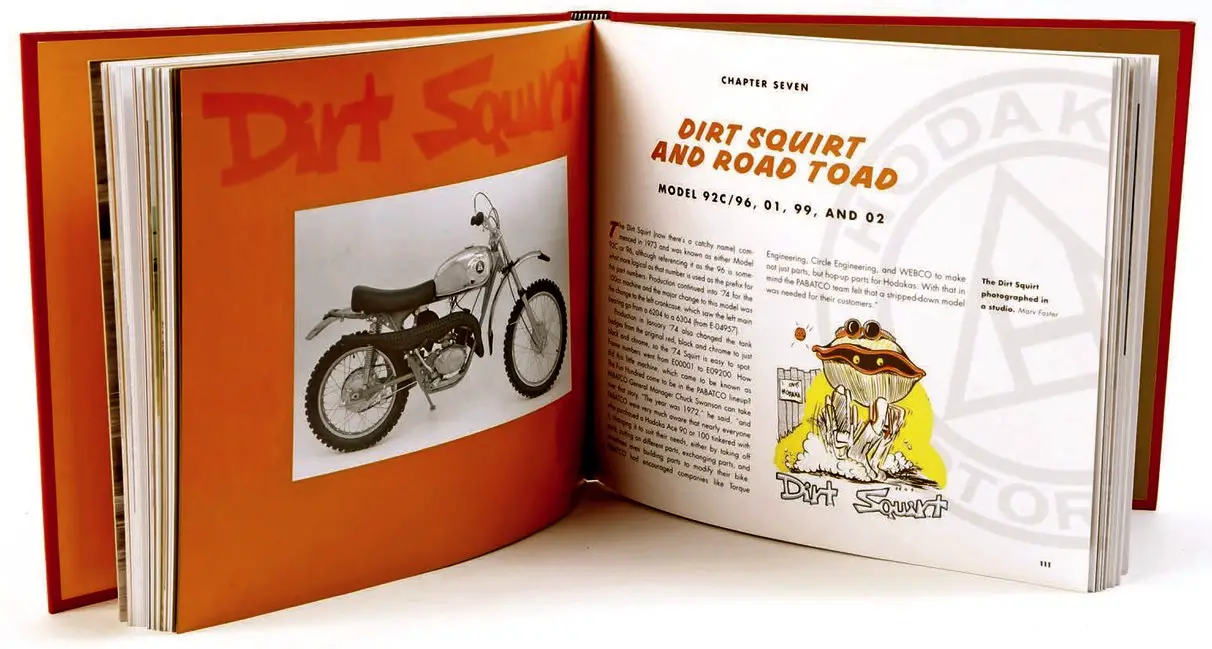 "Hodaka Motorcycles" is filled with over 300 photos, many of them very rare looks into the origins of the company. Not to be overlooked are the color illustrations of Hodaka's colorful model names and their whimsical decals. If you are only vaguely familiar with Hodaka the machine, you will always remember the model names— Super Rat, Wombat, Combat Wombat, Super Combat, Road Toad, Dirt Squirt and Thunderdog.
VERDICT: A must-have book for anyone who started riding in the 1970s on a Super Rat. "Hodaka Motorcycles" Is divided into 13 chapters and starts at the very beginning—with Yamaguchi. $50.00 — www.strictlyhodaka.com or call (802) 375-0212.
GOODWILL SUES RACER OVER USED TRUCK

A South Carolina road racer purchased a used Goodwill box van from a dealer he found on Craigslist. The truck still had Goodwill painted on the side, but the racer left it on because he thought that removing the vinyl logos would leave an ugly stained impression behind. Goodwill then sued the racer because it was "likely to cause confusion, to cause mistake, or to deceive the public by (a) confusing the public into associating the actions of Defendant with Goodwill, (b) deceiving the public into believing that Defendant is providing the Goodwill Services; and (c) causing the public to be mistaken or confused into believing that Goodwill is sponsoring or endorsing his motorcycle racing."
Goodwill asked to $2 million in "statutory damages." The obvious question is why didn't Goodwill remove their logos before selling the truck—if it was so important to them? They claim it was the purchasers responsibility — although no one at the dealership told the racer that. The case was settled out of court and the racer removed the Goodwill logos.
THIS WEEK'S BIRTHDAY BOYS: MALCOLM IS 22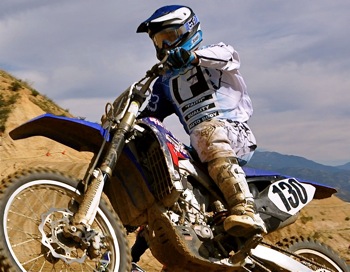 Oct. 25…Tony Amaradio 1973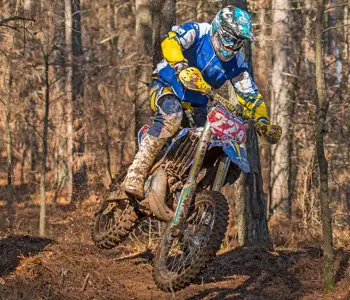 Oct. 25…Mike Lafferty

Oct. 27…Kenny Zahrt
Oct. 27…Jimmy Jarrett

Oct. 27…Malcolm Stewart 1992

Oct. 28…Alex Martin 1989

Oct. 29…Takeshi Kolkeda 1977
GALFER AT THE 2014 MONSTER ENERGY CUP

2014 RACE AROUND THE LAKE ON NOVEMBER 14-16 AT CASTAIC
Race Around The Lake is like no other GP race in the world. Racing on a mild motocross track, through tunnels, GP style track, forrest section, cement paths and on the beach along side beautiful Castaic Lake. This race corse accommodates all skill levels. From the real beginner to Pro's with the highest skill level. Riders like Erik Kehoe, Ryan Hughes, Rodney Smith, Ron Lechien, Jeff Emig and Travis Pastrana. All riders of past Race Around The Lake events. For more info go to www.racearoundthelakegp.com
USED IT, ABUSED IT, TESTED IT: HONDA EU2000I GENERATOR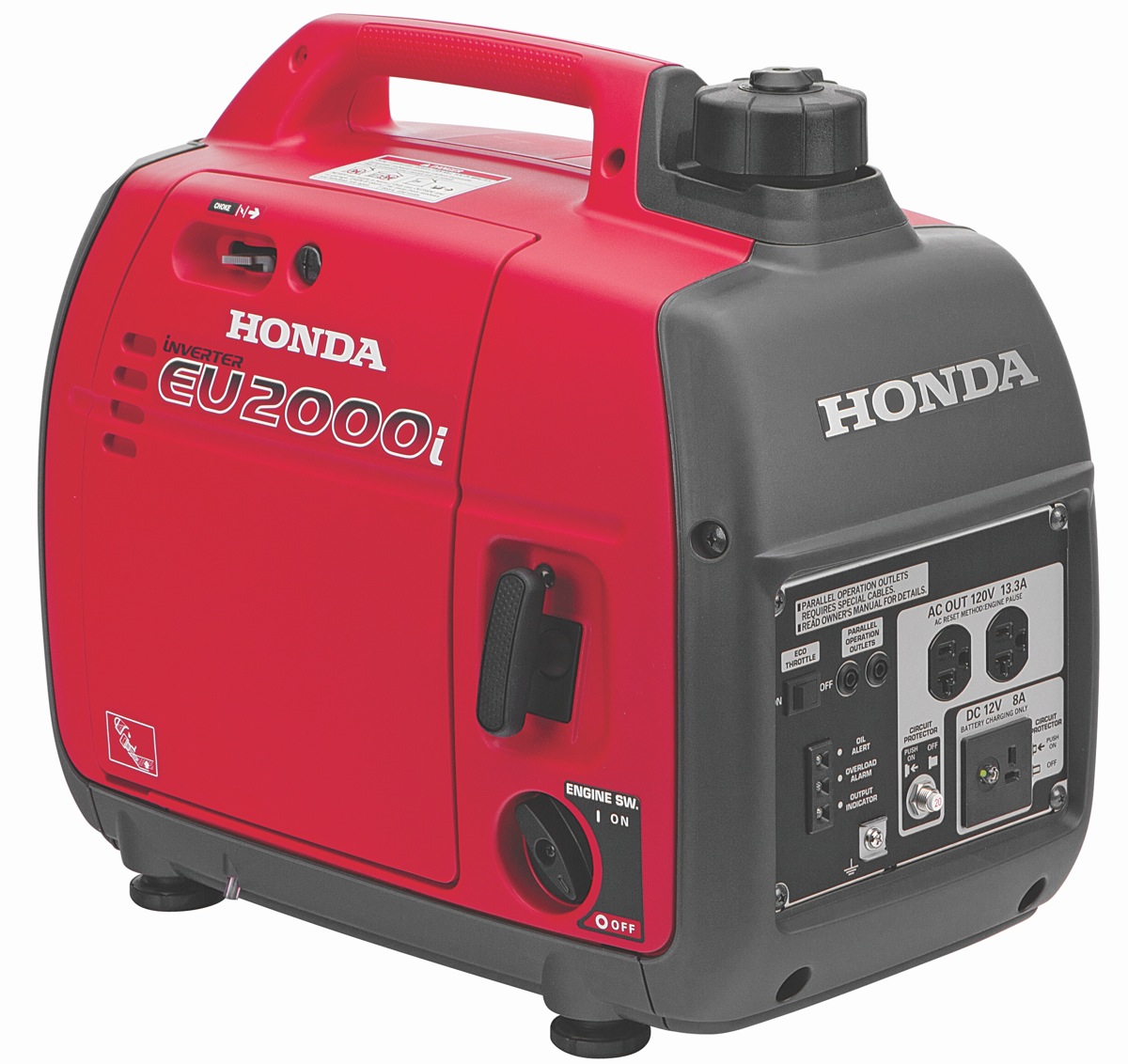 The Honda EU2000i generator can produce up to 120 volts, 2000 watts maximum (AC output) and 12 volts, 96 watts (DC output) of electricity. That's enough power to run a television, refrigerator, drill, compressor or any electrical appliance. And it can do it anywhere—even in a zombie apocalypse
VERDICT: The 98.5cc engine in the EU2000i ran for nine hours on less than a gallon of gas. It has an Eco-Throttle switch to minimize fuel consumption, AC and DC circuit protectors for surge overload and built-in hour meter. Incredibly useful at home or away. $1149.95 — Your local Honda dealer or www.powerequipment.honda.com.
THIS WEEKEND'S HOT SPOTS: SUGO, ARMSTRONG & GLEN HELEN

2013 ALL-JAPAN MOTOCROSS CHAMPIONSHIP
October 26…………Sugo
2014 CANADIAN ARENACROSS CHAMPIONSHIP
October 24-25…………..Armstrong, BC
November 7-8…………..Cloverdale, BC
November 28-29……….Chilliwack, BC
December 5-6……………Chilliwack, BC
2014 REM OCTOBERCROSS (FORMERLY COMMOTION BY THE OCEAN)
October 25………………..Glen Helen, CA
2014 WORLD VETERAN MOTOCROSS CHAMPIONSHIP
November 1-2…………….Glen Helen, CA
2014 AUSTRALIAN SUPERCROSS CHAMPIONSHIP
November 8………………..Brisbane
2014 RACE AROUND THE LAKE
November 14-16……………Lake Castaic, CA
2014 PARIS SUPERCROSS
November 15-16……………Bercy
2014 GEICO ENDUROCROSS  CHAMPIONSHIP
November 15……………….Boise, ID
November 22………………Ontario, CA
2014 DAY IN THE DIRT GRAND PRIX
November 28-30…………..Glen Helen, CA
2014 REM OCTOBERCROSS COMING IN OCTOBER 25 — THIS SATURDAY!

For more info go to www.remsatmx.com
MEMORIES OF THE WAY WE WERE: 1970 B.M. (BEFORE MINICYCLES)

It may be hard for the youngsters to believe, but before the Japanese manufacturers started making minicycles, bikes like the lawn mower-powered Wild Cat were the rage.
USED IT, ABUSED IT, TESTED IT: THOR SENTINEL XP
The Sentinel XP fills the gap between the full-protection Thor Quadrant and the minimalistic Thor Sentinel. The Sentinel XP can be used as a full body protector or as a front-only protector. It is is neck brace capable (thanks to removable panels)
VERDICT: The Sentinel XP is a jack of all trades. It can be worn as an over-protector, underprotector or as a roost guard. Thor's ratcheting latch system work just like a pair of riding pants. Equally important, unlatching the side straps is a breeze. We were pleased with the fit, finish and performance of the Sentinel XP. $99.95 — www.thormx.com or your local dealer.
JODY'S WORLD VET TRACK NOTEBOOK: WHAT TO EXPECT
Glen Helen always builds a new track for the World Vet Championship — here are Jody Weisel's track design notes that he sent to the track crew before Jody, John and Ian started working on the track Wednesday — a major portion will be ready to test at the REM Octobercross on Saturday. Then, with four days of practice and racing, all the kinks will be worked out before the first World Vet race on Saturday morning, November 1.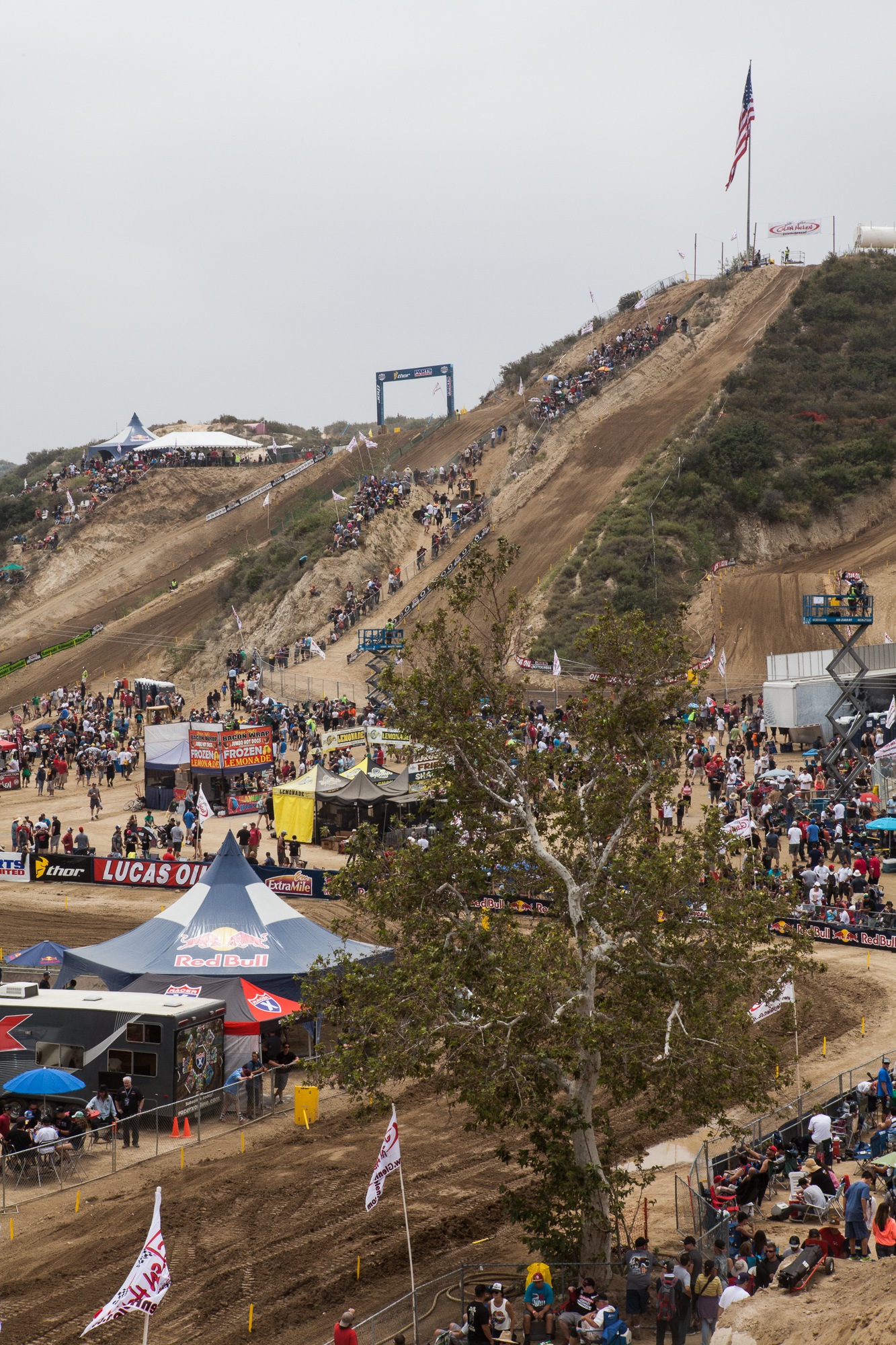 Mt. Saint Helen downhill.
1. "The goal is to maximize the length and height of the hills by allowing the riders to have much longer runs at them. So, every hill will be longer, both uphills and downhills. After the second turn, the track will go up Shoei Hill by going through the tunnel-like spectator ravine (behind the mound of dirt and tree) and then climb to the top of Mt. Saint Helen. This turn through the ravine will slow the bikes down on the climb up to the top of the backside of Mt. Saint Helen."
2. "The Mt. Saint Helen downhill will come as far down as possible to maximize its length. It will be much longer and faster than at any previous World Vet."
The downhill.
3. "After the downhill, the track will make a big sweeping turns into the canyon section, but will not go up the Saddleback Humps, but instead will make a right-hand turn up the side of the Yamaha Hill (as we used in the AMA National in May). The object here is to slow down the pace so that everyone can catch their breath before what lies ahead."
4. At the bottom of Yamaha Hill the track will turn left and do the regular turn towards the Triple Step-Up Jump. The turn before the step-up will have to be made wider and the Triple-Step-Up needs to be turned around (with a hump on the take-off side for slower riders and the existing landing where it is for fast guys)."
The Velodrome turn.
5. "After the Velodrome turn the riders will come straight towards the old finish line, but will have to go through a chicane before turning right (on top of the current finish line hump). This right-hand turn will go where the flagger stand currently is. From there the track will go up on a long uphill drag race (with a few rolling whoops at the beginning)."
6. "The new finish line will be at the bottom of the downhill where the track rejoins the original grandstand straight (the existing jumps on the that section will be reformed)."
7. "The jumps leading to the Log Cabin, after the sand section, will be combined into two tabletops instead of a series on round humps (this straight will be much shorter because it turns before the palm trees). That completes a lap. We need to resurface Talladega and the Velodrome to make sure that are elliptical and smooth."
For more info on the 2014 Dubya World Vet Championships go to www.glenhelen.com