MXA'S WEEKEND NEWS ROUND-UP: IF YOU LIVE IN THE BANANA BELT THE SEASON IS JUST GETTING STARTED
RIDERS WHO WILL NOT BE AT THE 2019 MXDN
Eli Tomac (USA)
Ken Roczen (Ger)


Marvin Musquin (Fra)
Fredrik Noren (Swe)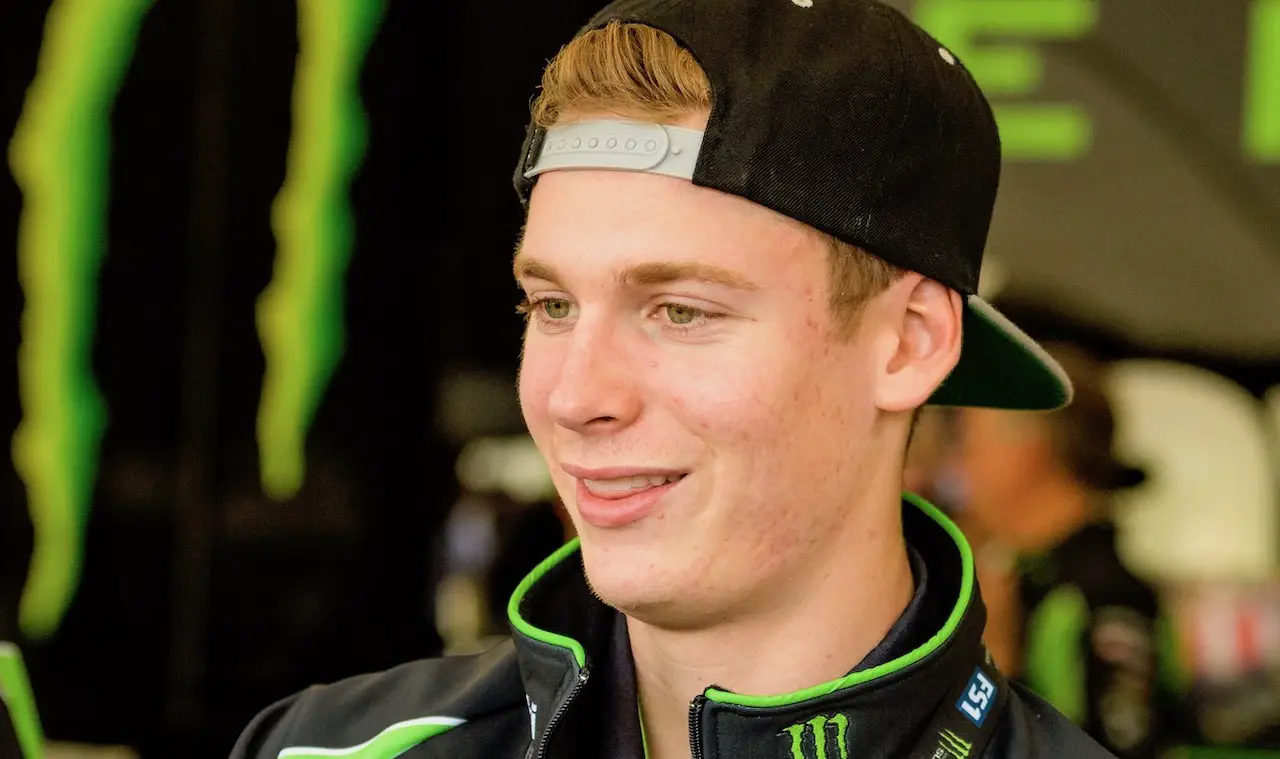 Adam Cianciarulo (USA)
Dylan Ferrandis (Fra)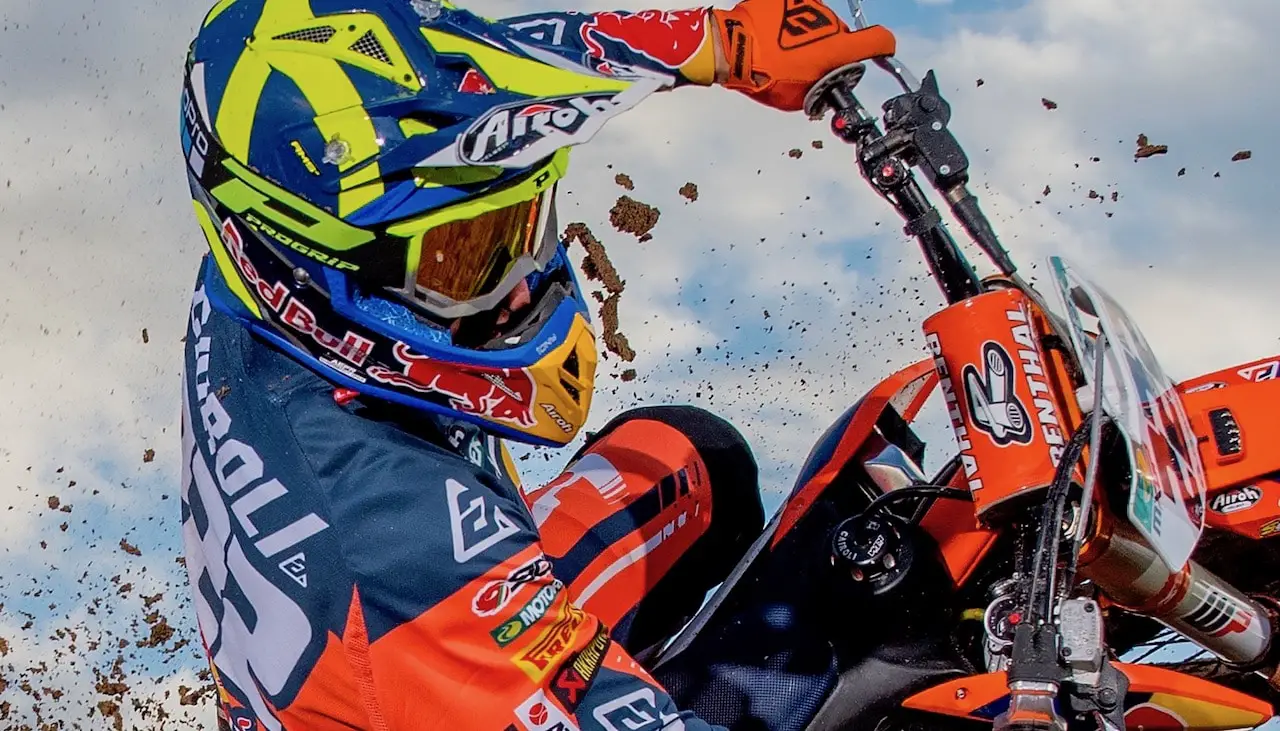 Tony Cairoli (Ita)
Hunter Lawrence (Australia)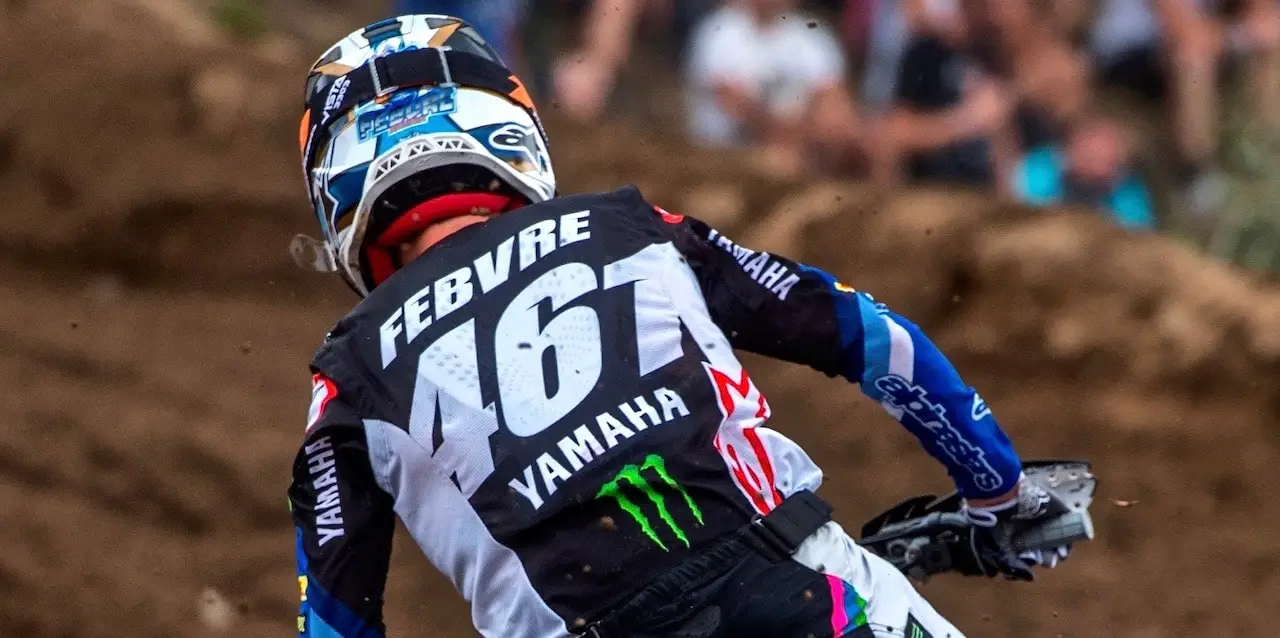 Romain Febvre (Fra)
Clement Desalle (Bel)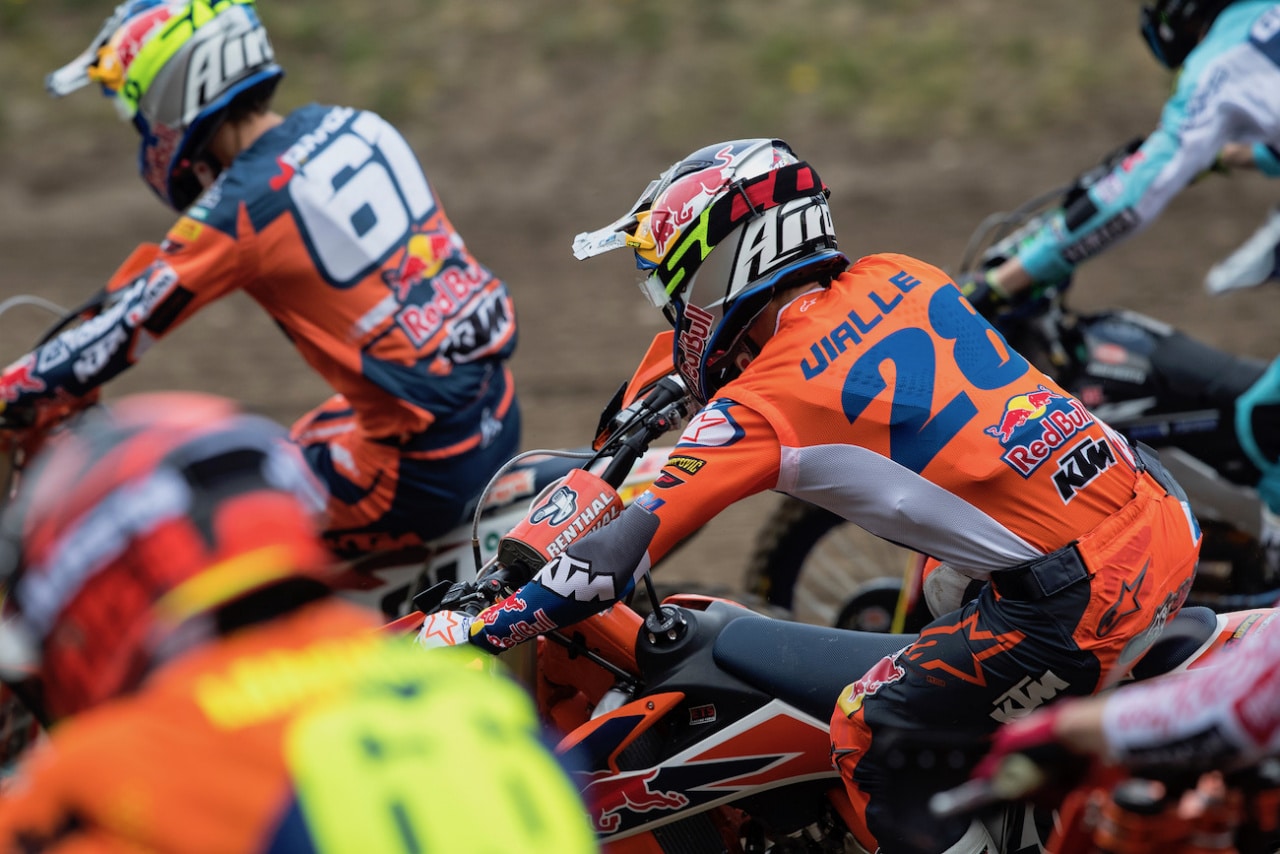 Tom Vialle (Fra)
Ben Watson (Eng)

Max Anstie (Eng)
Henry Jacobi (Ger)
EVERY 250/450 GRAND PRIX WINNER WITH TWO RACES LEFT

KTM's Tom Vialle had a great season, but an argument with the French Federation is going to leave a sour taste in the young French riders mouth.

Date               Venue                                            450                                250
Mar. 3……. Argentina……………………….Tony Cairoli…………..Jorge Prado
Mar. 24……England………………………….Tony Cairoli…………..Thomas Kjer Olsen
Mar. 31……Holland…………………………..Tony Cairoli…………..Jorge Prado
Apr. 7……….Trentino, Italy………………..Tim Gajser…………….Jorge Prado
May 12…….Lombardia, Italy……………Tony Cairoli………….Jorge Prado
May 19……..Portugal………………………..Tim Gajser……………..Jorge Prado
May 26…….France…………………………….Tim Gajser…………….Jorge Prado
June 9…..…Russia……………………………..Tim Gajser…………….Jorge Prado
June 16……Latvia………………………………Tim Gajser…………….Jorge Prado
June 23……Germany…………………………Tim Gajser…………….Jorge Prado
July 7………Palembang, Indo……………Tim Gajser…………….Jorge Prado
July 14……..Semarang, Indo…………….Tim Gajser…………….Jorge Prado
July 28….…Czech Republic…………….Romain Febvre…….Jorge Prado
Aug. 4………Belgium………………………….Tim Gajser…………….Jorge Prado
Aug. 18….…Imola, Italy…………………..Glenn Coldenhoff….Jorge Prado
Aug. 25….…Sweden………………………..Glenn Coldenhoff…..Tom Vialle
Sept. 8……..Turkey……………………………Jeffrey Herlings……Jorge Prado
Sept. 15…..Shanghai, China
450 Champion…………..Tim Gajser (Hon)
250 Champion…………..Jorge Prado (KTM)
CURRENT 2019 WORLD CHAMPIONSHIP POINTS STANDINGS BEFORE THE SERIES GETS SHANGHAI'ED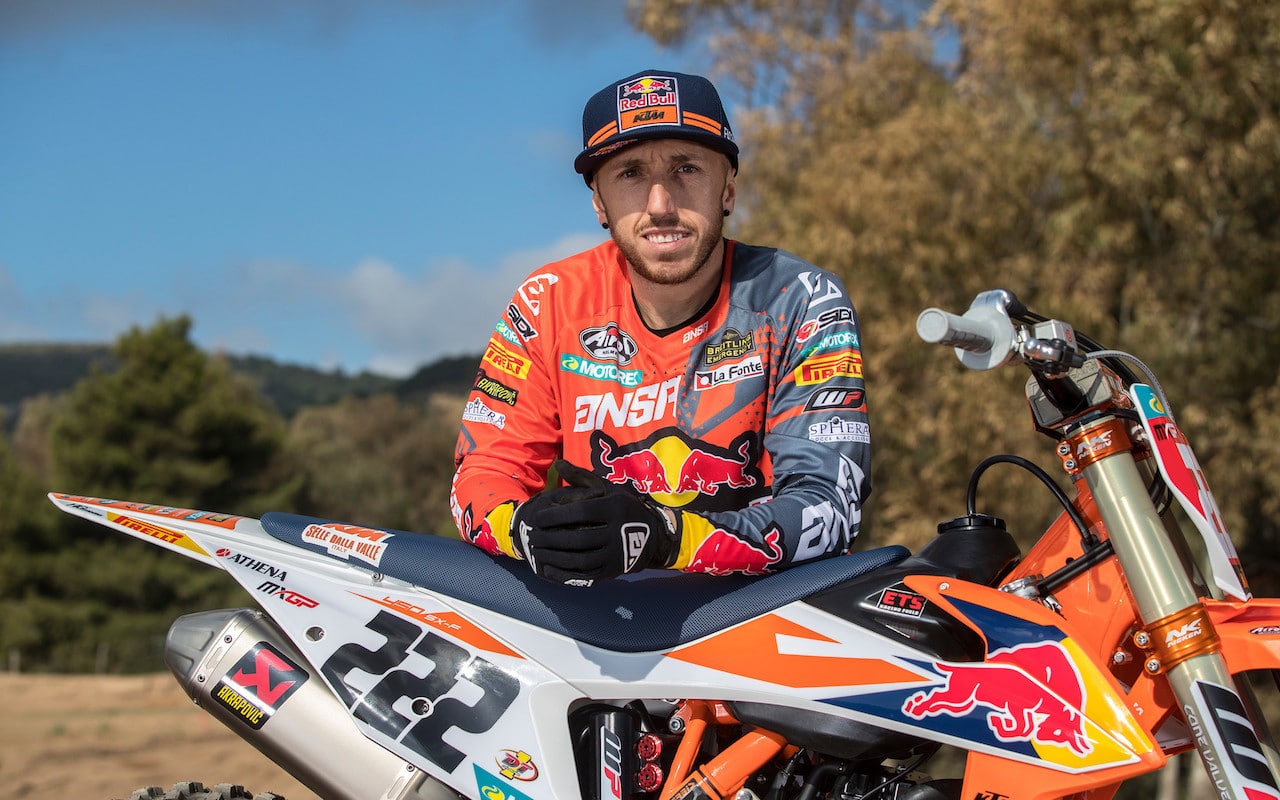 Although Tony Cairoli is still in the top ten in 450 points, he has been out of action for the last 8 GPs with a shoulder injury. He will also skip the MXDN for Team Italy

450 WORLD CHAMPIONSHIP POINTS STANDINGS
(after 17 of 18 rounds)
1. Tim Gajser (Hon)…744
2. Jeremy Seewer (Yam)…542
3. Gautier Paulin (Yam.)…499
4. Glenn Coldenhoff (KTM)…488
5. Arnaud Tonus (Yam.)…463
6. Pauls Jonass (KTM)…428
7. Arminas Jasikonis (Hus)…416
8. Jeremy Van Horebeek (Hon)…403
8. Romain Febvre (Yam)…384
10. Antonio Cairoli (KTM)…358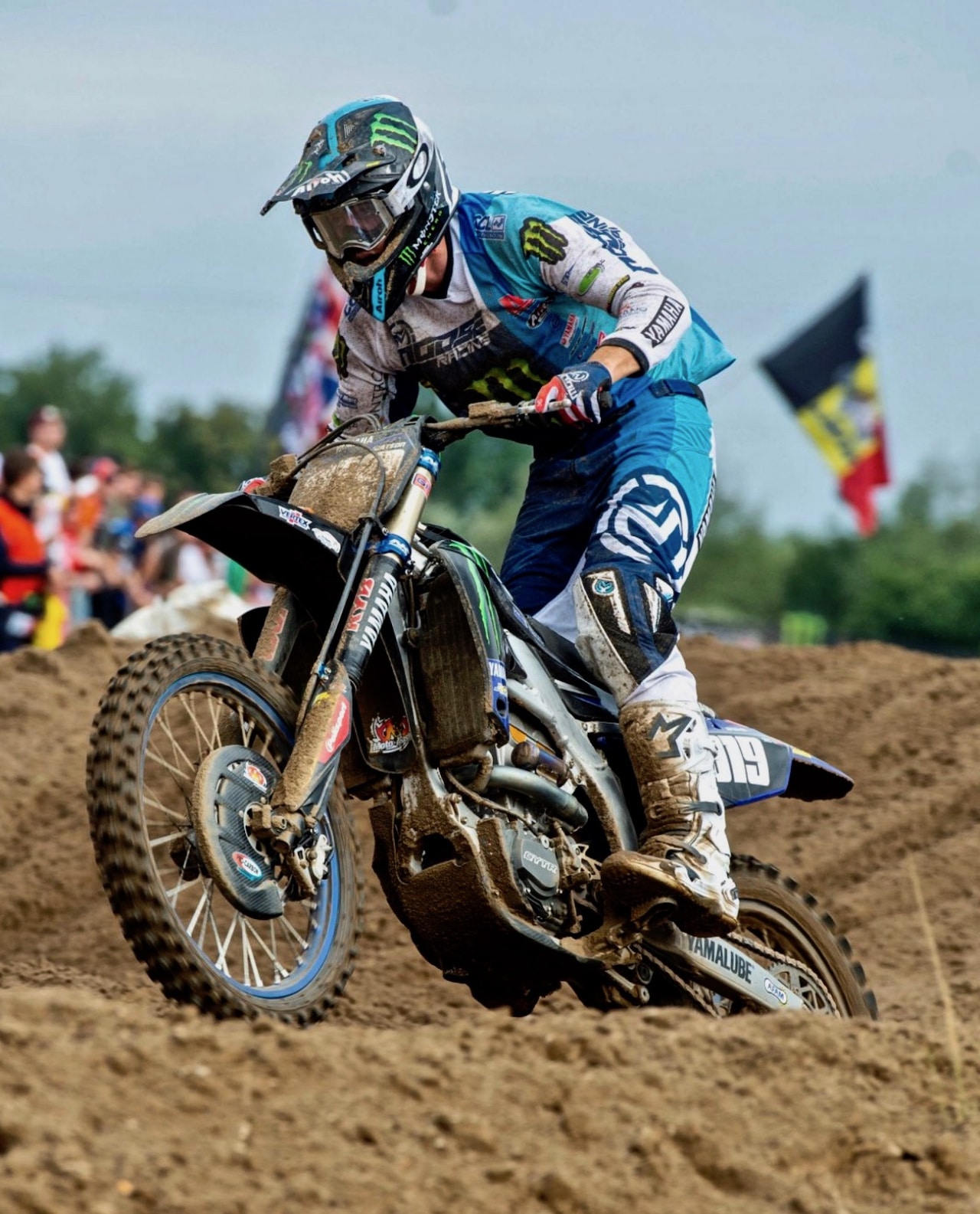 Great Britain's Ben Watson broke his arm and will be replaced on England's MXN team by somebody, but the fill-in rider hasn't been named yet.

250 WORLD CHAMPIONSHIP POINTS STANDINGS
(after 17 of 18 rounds)
1. Jorge Prado (KTM)…787
2. Thomas Kjer Olsen (Hus)…592
3. Jago Geerts (Yam)…505
4. Tom Vialle (KTM)…495
5. Henry Jacobi (Kaw)…442
6. Adam Sterry (Kaw)…384
7. Maxima Renaux (Yam)…376
8. Calvin Vlaanderen (Hon)…359
9. Mathys Boisrame (Hon)…303
10. Ben Watson (Yam)…282
MXA PRODUCT SPOTLIGHT: HODAKA MOTORCYCLES: THE COMPLETE STORY

"Hodaka Motorcycles" is filled with over 300 photos, many of them very rare looks into the origins of the company. Not to be overlooked are the color illustrations of Hodaka's colorful model names and their whimsical decals. If you are only vaguely familiar with Hodaka the machine, you will always remember the model names— Super Rat, Wombat, Combat Wombat, Super Combat, Road Toad, Dirt Squirt and Thunderdog.
VERDICT: A must-have book for anyone who started riding in the 1970s on a Super Rat. "Hodaka Motorcycles" Is divided into 13 chapters and starts at the very beginning—with Yamaguchi.
DIGITS: $40.00—Octane Pres or Click Here
WHAT'S LEFT OF THE 2019 RACE CALENDAR

2019 FIM WORLD MOTOCROSS CHAMPIONSHIP
Sept. 15………………………….China
2019 WORCS OFF-ROAD CHAMPIONSHIP
Oct. 11-13……………………………Honolulu Hills, CA
Nov. 22-24……………………….Primm, NV
2019 AMA ENDUROCROSS CHAMPIONSHIP
Oct. 19……………………………..Denver, CO
Oct. 26…………………………….Nampa, ID
2019 LAS BEGAS MONSTER CUP SUPERCROSS
Oct. 19……………………………..Las Vegas, NV
KTM MOTO TOUR TEST RIDE DATES
Sept. 27…………………………..Washougal, WA
Oct. 5………………………………Muddobber National, IN
Oct. 6……………………………..Hollister, CA
Oct. 11……………………………Cahuilla Creek, CA
Oct. 19-20……………………..Crow Canyon MX, OH
Nov. 2……………………………..Rio Bravo, TX
Nov. 10…………………………..Highland Park, GA
2019 BRITISH NATIONAL CHAMPIONSHIP FINAL
Sept. 22…………………………Landrake
2019 GERMAN MX MASTERS CHAMPIONSHIP FINAL
Sept. 15…………………………Wood Gerlingen
MARTY TRIPES BIG-3 TWO-STROKE SERIES
Sept. 21………………………….Cahuilla Creek, CA
Oct. 26…………………………..Cahuilla Creek, CA
Nov. 16…………………………..Glen Helen, CA
2019 MOTOCROSS DES NATIONS
Sept. 29……………………………Assen, Holland
OLD SCHOOL SCRAMBLES OKTOBERFAST GRAND PRIX
Oct. 13……………………………Glen Helen, CA
2019 MONSTER ENERGY CUP
Oct. 19……………………………..Las Vegas, NV
2016 REM OCTOBERCROSS
Oct. 29…………………………..Glen Helen, CA
2019 DUBYA WORLD VET VINTAGE CHAMPIONSHIP
Nov. 1…………………………….Glen Helen, CA
2019 DUBYA WORLD VET CHAMPIONSHIP
Nov. 1-3…………………………Glen Helen, CA
2019 PARIS SUPERCROSS
Nov. 9-10……………………….Paris, France
2019 DAY IN THE DIRT 22
Nov. 28-Dec. 1……………..Glen Helen, CA
MXA TEAM TESTED: FLY RACING HOSE BENDER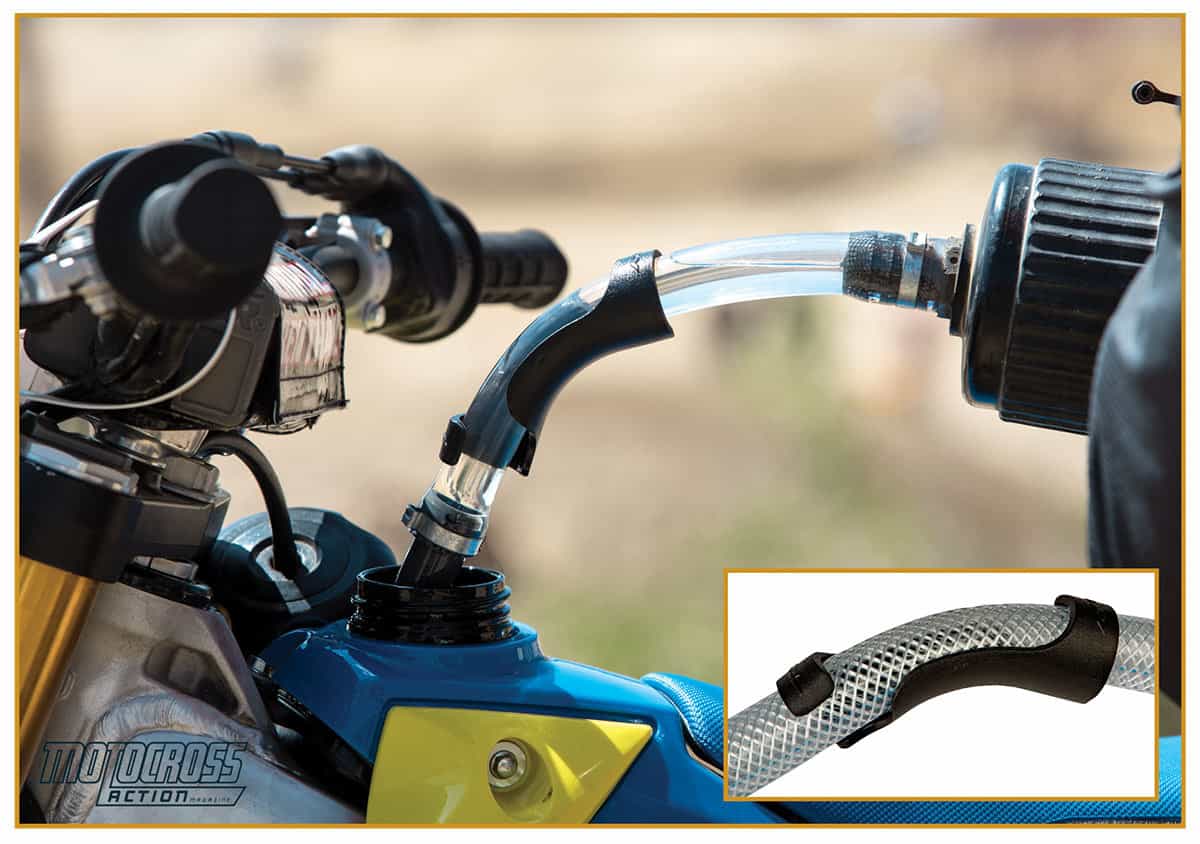 WHAT IS IT? The Fly Racing Hose Bender is designed to make filling the fuel tank of your bike easier, reduce spilling and angle the gas can hose towards the bike. This is such a simple idea that it's amazing no one thought of it 30 years ago. The Fly Racing Hose Bender is a thick ABS plastic hook that you clip onto the filler hose on your VP, Pit Posse, LC, KTM, Slasher or Matrix gas can. The plastic attachment forces the flexible filler hose to bend downward at a 30-degree angle.
When your motorcycle is on a 17-inch-tall bike stand, you have to lift a 5-gallon gas can almost 4 feet off the ground to pour gas into your bike's fuel tank. Worse yet, with the standard straight filler hose, you run the risk of spilling fuel while trying to get the end of the hose into the gas tank opening. A full 5-gallon gas can weighs 35 pounds, and when you add a 13-inch filler hose that doesn't want to go into the 3-inch opening in the tank, you have trouble on your hands. But, once you install the Fly Racing Hose Bender on the gas can's filler hose, you only have to lift the gas can to the height of the gas cap. Because the filler hose bends downward, you can easily slip the hose into the gas tank opening without straining. Plus, you can pour the fuel as fast or slow as you like, because the majority of the fuel in the gas can is being held level with the bike's fuel tank. Be forewarned that the Hose Bender will only work on new or still-flexible gas can hoses. If you have an old, stiff, yellowed filler hose, it won't bend. It also only works on 1-inch-diameter hoses, which does leave out a few models of gas cans.
DIGITS? $5.95. — www.flyracing.com or (208) 319-3079.
MXA RATING: We love the Fly Racing Hose Bender, and we think that every motocross racer will love it too. Plus, at $5.95, it is the cheapest performance product that MXA has ever tested—and perhaps one of the most useful. This is the greatest $5.95 you will ever spend.
MEMORIES OF THE WAY WE WERE: LEATHER BOOTS
Anyone who was anyone in the early days of motocross wore Hi-Point Champion boots. In a later incarnation they were known as Alpinestars Super Victory boots — and Alpinestars still offers them. No one wears leather boots today. Oops, we forget to look at the two oldest members of the MXA wrecking crew — because both of them still wear leather boots today. Why? Lars Larsson likes the flexy feel and Jody prefers the ultra-light weight.
Most modern riders are used to five-pound, plastic-clad, hinged boots. They would be afraid to wear all-leather boots from the 1970s. However, these two guys aren't. Why not? Because they are from the '70s (well, actually the 1960s). Lars Larsson (27) wears black Super Victorys, while Jody Weisel (192) wears white ones.
MXA'S 2020 "FIRST RIDER" 250 FOUR-STROKE VIDEOS

MXA'S FIRST RIDE OF THE 2020 HONDA CRF250
MXA'S FIRST RIDE OF THE 2020 HUSQVARNA FC250
MXA'S FIRST RIDE OF THE 2020 YAMAHA YZ250F
MXA'S FIRST RIDE OF THE 2020 KAWASAKI KX250
MXA'S FIRST RIDE OF THE 2020 HONDA CRF450
MXA'S FIRST RIDE OF THE 2020 KTM 250SXF
10 STEPS TO WASHING YOUR BIKE BY BRIAN MEDEIROS

Nobody wants to come home from riding their bike and spend time cleaning it. However, the sooner you clean it, the easier it will be. MXA's Brian Mederios offers tips on how to get your bike clean enough to want to go get it dirty again.
Step 1: To make your job easier, before you leave the track, scrape off any packed up dirt and mud off from your engine cases and under your fenders (doing this will help speed up the process).
Step 2: Before you start cleaning,  remove your seat and air filter. Carefully wipe dirt out of your airbox and insert your plastic airbox cover. You do have one, don't you? MXA's likes to remove the seat to prevent getting the seat foam wet—which breaks it down.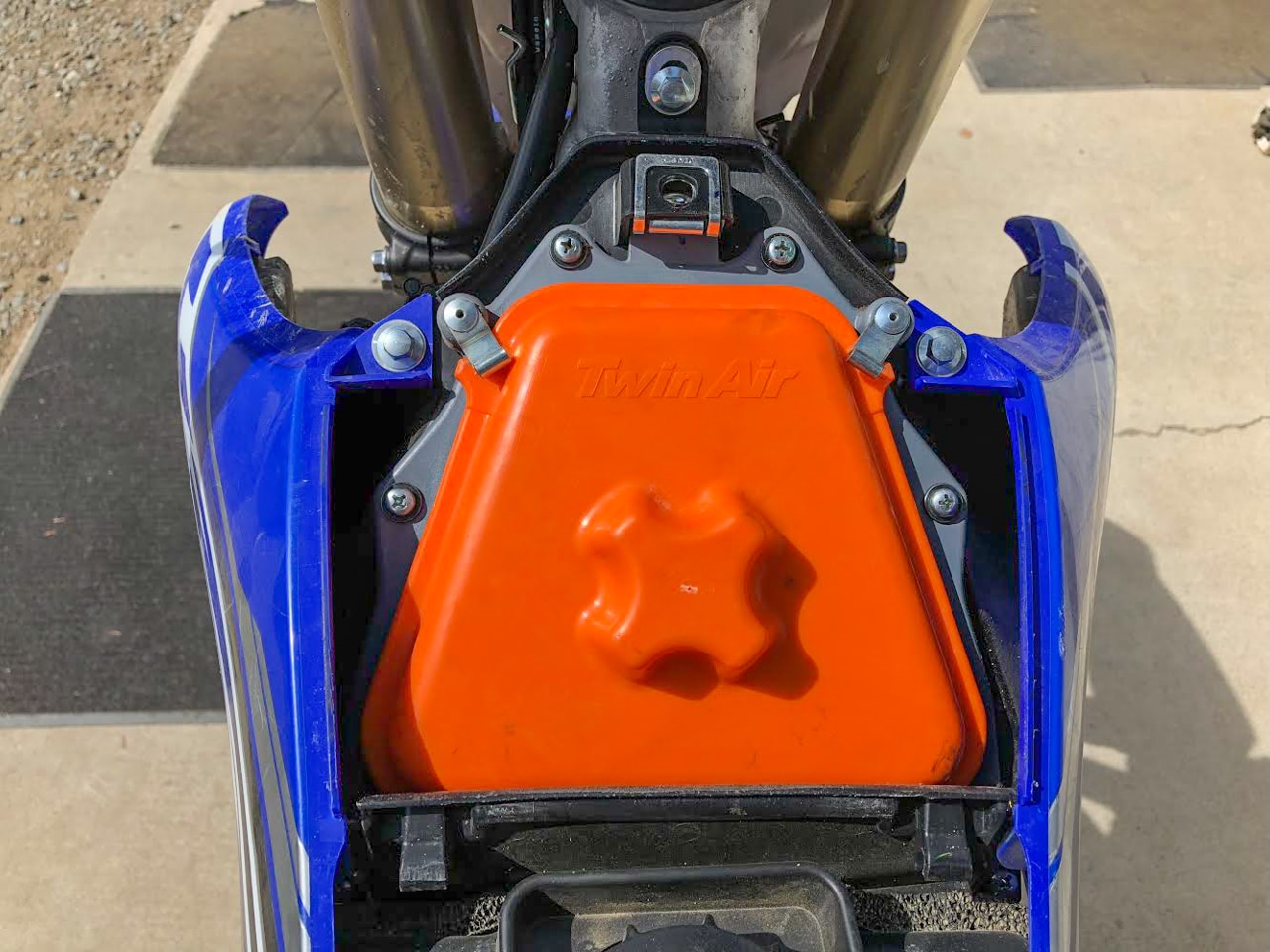 Twin Air makes plastic airbox covers that stop water from getting into your bike's top-end.
Step 3: Lean you bike on its side, using your bike stand to prop it up with the handlebars. Spray off any dirt that is on the under side of your motorcycle. Avoid any direct contact with your pressure washer to any electrical connections or pivot points.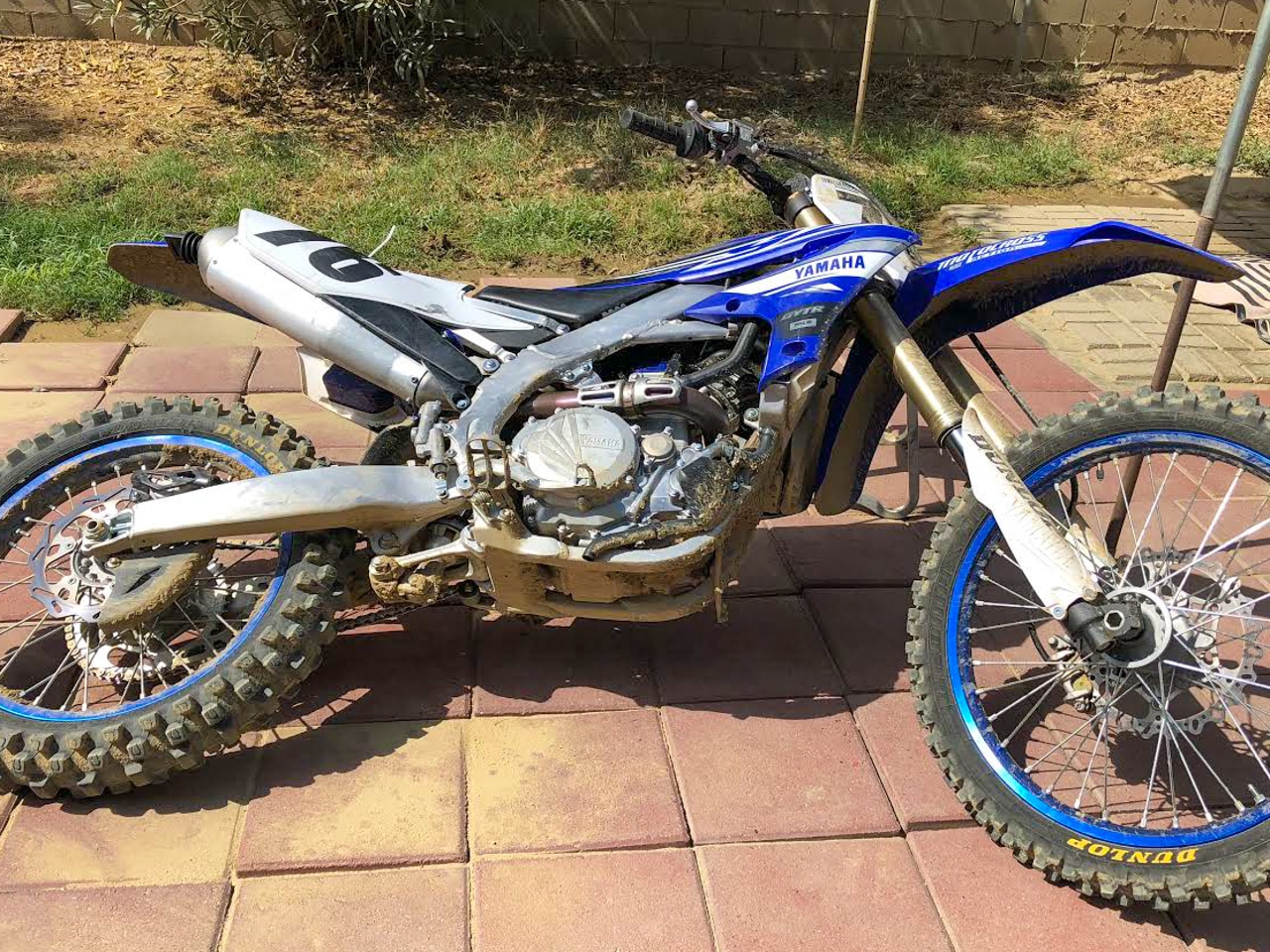 Don't forget the bottom of your bike.
Step 4: Once you have the underneath clean, put the bike on the stand and spray all over. You aren't trying to clean the bike at this step, just to make the dirt softer so that it will come off easier when you get to it. Pay special attention under the fenders. Once you have everything wet, move in closer and starting at one end, work you ways around the bike in a circular motion—blasting as you go.
Step 5: At this point the MXA guys, take soap (either a spray cleaner or auto wash in a bucket) and sponge the complete bike. We like to late rit up, looking as we go for any spots that our spray wash missed.
Step 6: Once we have our bike all soaped up, we take a green Scotch-Brite pad and scrub the frame (remembering to scrub parallel to your frame to avoid leaving scratch marks (KTM & Husky owners skip this step). We also Scotch-Brite the exhaust pipe. Additionally, light coating of Maxima MPPL or Six-In-One makes the Scotch-Brite pad work smoother on metal parts.
Step 7: Spray off all soap and remaining dirt that is on your motorcycle continuing to avoid direct contact with electrical connection's and pivot point's.
Step 8: Now that you have your motorcycle all clean, wipe it down with a clean towel and, if you have an air compressor, blow of any access water away from crevices, nooks and crannies.
Step 9: Remove your Plastic airbox cover and wipe away any water that may still be in your airbox. This is a good time to install a new air filter. Out the seat back on the bike and spray it with a gentle cleaner, like Windex, before wiping it down with a clean dry towel.
Step 10: Start your bike and let it run for a few minutes, this will help evaporate any water that may still be hiding in the cavities that you can't get to. If it is time for an oil change this will be a good time to do it since the engine oil will be nice and warm.  Now is the time to lube your chain  to prevent corrosion.
Notes: Washing your motorcycle is never as fun as riding it, but it is an important role in making sure your bike is clean and ready for the next ride days with your buddies. When washing your bike always remember to inspect all wear parts (chain, sprockets, chain guide, sliders, brake pads, etc.) to see if it's time for them to be replaced.The final step is to go out and get it dirty again.
MXA TEAM TESTED: REKLUSE 12-PLATE TORQDRIVE CRF450 CLUTCH

The Rekluse 12-plate TorqDrive clutch pack for the Honda CRF450 is made in the USA. It is the same basic system used by the factory teams, only at an affordable price point. It uses your stock components and is a plug-and-play plate replacement system. This clutch system is available for all of the major bike brands. The 2017 to 2020 Honda CRF450s are known for their weak clutches. The clutch is critical on the 2019-20 CRF450s because the bikes are pumping out over 60 horsepower. This monster power puts a strain on the CRF450's already weak clutch. The CRF450 has a tendency to go through clutch plates quickly, which causes the oil to get contaminated at a faster rate, requiring more frequent oil changes.
The Rekluse TorqDrive clutch pack increases the clutch torque capacity by about 20 percent. With 12 plates, the TorqDrive pack offers a lighter lever feel and a more controlled release at your fingertips. Not only does it have a smoother feel, it also helped with the throttle-to-rear-wheel consistency. When testing it, the engagement let out quite early with a smoother transition, allowing more control over the bike. During testing of the Rekluse clutch pack, the MXA wrecking crew had no issues. It lasted much longer than the stock clutch with better feel. The play in the lever also stayed consistent. On the plus side, we noticed that the oil was cleaner when changing it out compared to the stock clutch. We checked it at regular intervals to see the condition of the metal sleeves on the basket tangs. It's important to note that clutches are high-wear parts. In fact, they work by wearing the plates down, so regular maintenance is required.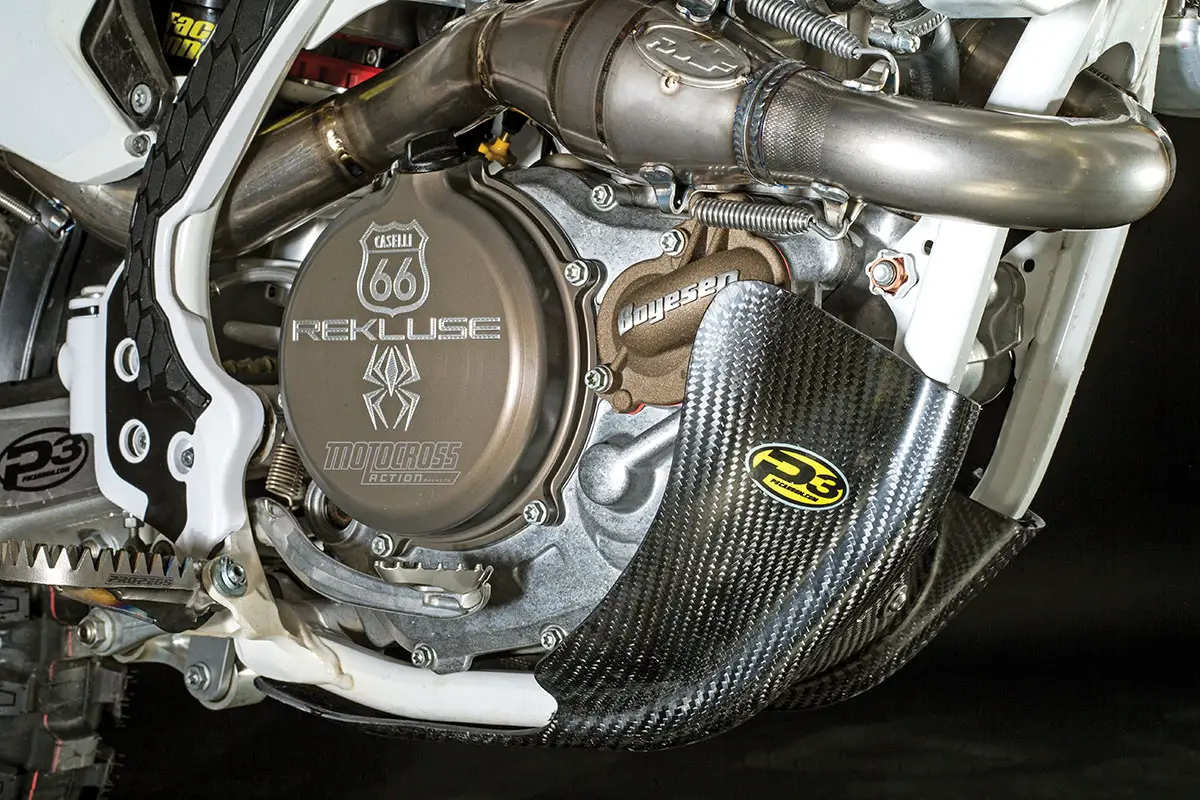 Installing the Rekluse TorqDrive clutch pack is fairly easy—if you follow the instructions to a T. The Rekluse clutch cover ($159) is not required, but it holds more oil and offers a factory look. The TorqDrive clutch pack comes with springs, 12 TorqDrive friction plates and 10 steel drive plates. The tools that are needed to install the Rekluse TorqDrive clutch pack are a fluid catch container, 8mm socket, 10mm socket, torque wrench and awl. After draining the oil, lay the bike on its left side. Disassemble the OEM clutch. Check the clutch basket for notching on the tangs, then install the new clutch. This clutch comes with steel basket sleeves to reduce notching on the tangs, so install these first. Follow the instructions from there. For more detailed installation instructions, see the manual on the Rekluse website.
DIGITS? $349.00 (TorqDrive Pack), $159.00 (Rekluse clutch cover) — www.rekluse.com or (208) 426-0659
MXA RATING: This is a must-have product for the 2017–2020 Honda CRF450. It is a vastly superior product to the OEM clutch. 
THE RETURN OF THE YAMAHAULER? WELL, NEW GRAPHICS ANYWAY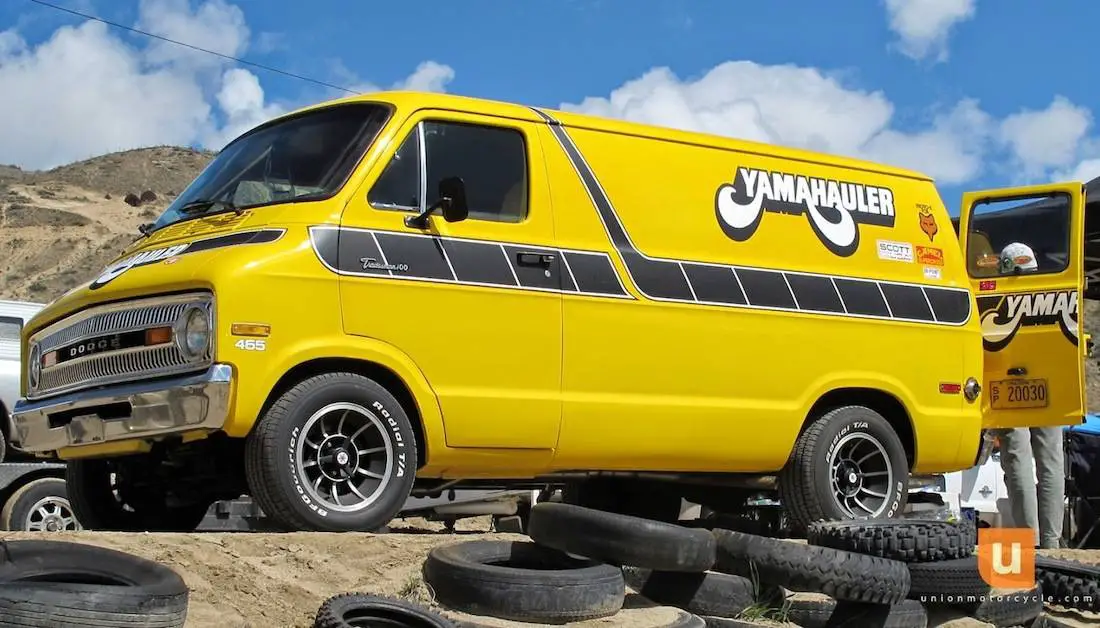 Justin Barcia should pull into the pits at the Monster Cup in one of these.

"Yamahauler" decal kit is based on the original van introduced to the public as the grand prize in a raffle back in the early 1970s are still available. All you have to do is provide the shorty van and the labor. The kit includes the Yamahauler logos, racing stripes, strobe decals and squeegee for $680.00. Click Here for more information.
YOU DO THE MATH! SUBSCRIBE TO MXA & GET A $25 CHAPARRAL GIFT CARD
If you subscribed to Motocross Action,  you could be spending your gift money at Chaparral right now.
If you subscribe to MXA you can get the mag on your iPhone, iPad, Kindle or Android by going to the Apple Store, Amazon or Google Play or in a digital version. Even better you can subscribe to Motocross Action and get a $25 Chaparral gift card to spend on whatever motorcycle parts or products you need. And the awesome print edition will be delivered to your house by a uniformed employee of the U.S. Government. You can call (800) 767-0345 or CLICK HERE or click on the box at the bottom of this page.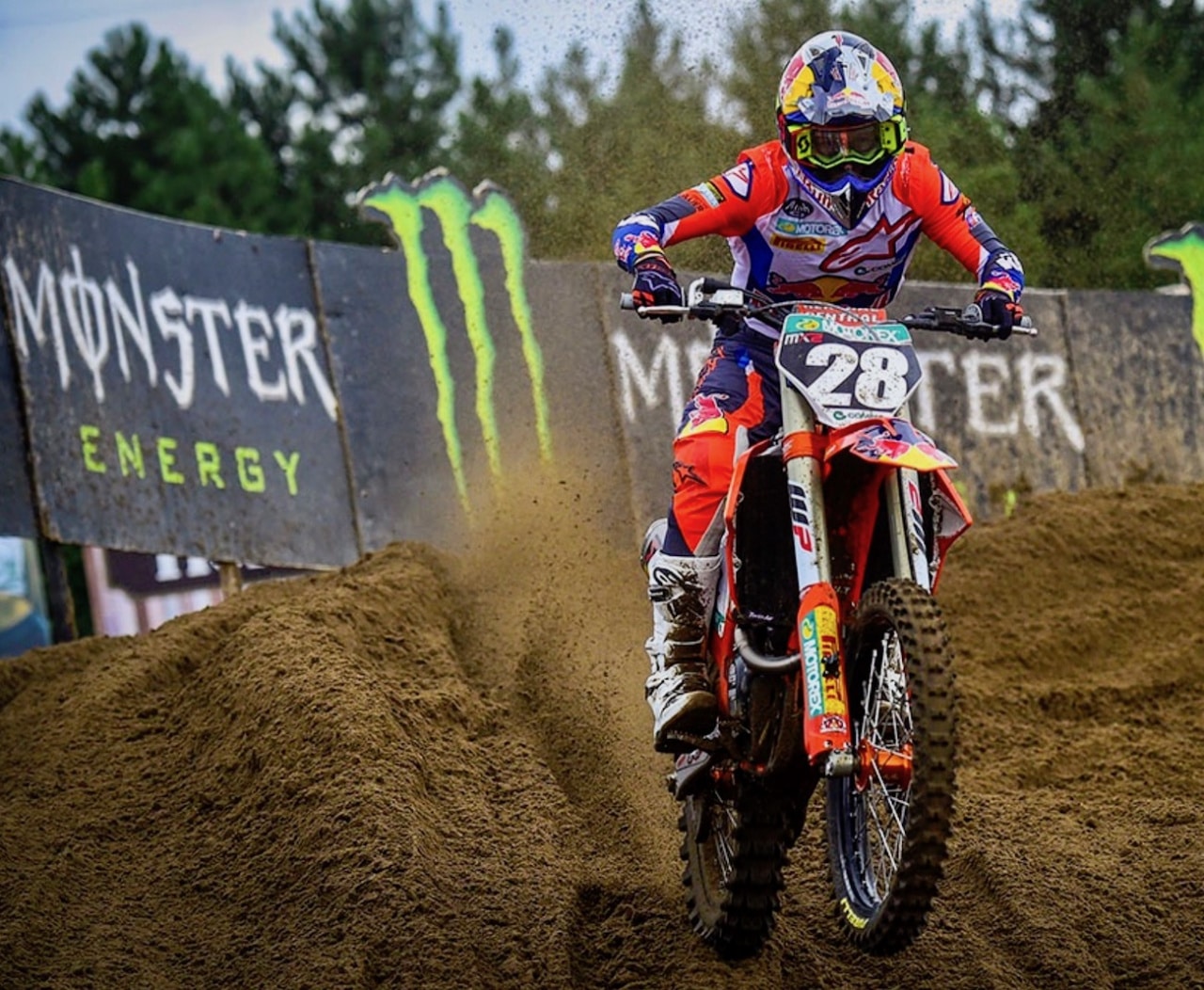 Tom Vialle has been removed from the French MXDN team in a disagreement between the French Federation over the placement of sponsor logos. This is not the first time that a national federation has insisted that their team riders wear the official team uniform (it happened at Team Italy in 2010). It is very unfortunate for Vialle, but good news for replacement Maxime Renaux.
The 2019  Motocross des Nations is being held on the artificial, man-made, sand track that is being poured on the front straight of the paved Assen road race circuit on September, 29, 2019. Below is a list of teams that have officially entered the MXDN and countries that could fielded teams in the coming weeks—but have yet to sign up.
TEAM USA:


Jason Anderson…MXGP
Justin Cooper…250
Zach Osborne…Open
TEAM AUSTRIA:


Lukas Neurauter…MXGP
Rene Hofer…250
Michael Sandner…Open
TEAM AUSTRALIA:


Mitch Evans…MXGP
Kyle Webster…250
Dean Ferris…Open
TEAM BELGIUM:


Jeremy van Horebeek…MXGP
Jago Geerts…250
Kevin Strijbosi…450
TEAM GREAT BRITAIN: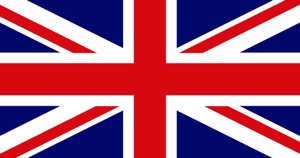 Max Anstie…MXGP (Max Anstie punctured a lung—no replacements named yet).
Ben Watson…250 (Ben Watson broke his arm—no replacements named yet).
Shaun Simpson…Open
TEAM BRAZIL:


Fabio Santos…MXGP
Gustavo Pessoa…250
Ramyller Alves…Open
TEAM CROATIA


Luka Crnkovic…MXGP
Nikola Hranic…250
Mattja Kevala…Open
TEAM CYPRESS:


Christos Tsangaras…MXGP
Aristos Georgiou…250
Chrisanthos Georgiou…Open
CZECH REPUBLIC:


Vaclav Kovar…MXGP
Petr Polak…250
Filip Neugebauer…Open
TEAM DENMARK: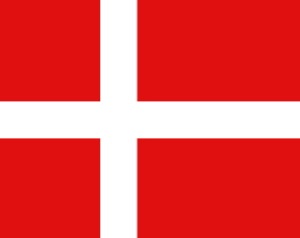 Stefan Kjer Olsen….MXGP
Thomas Kjer Olsen…250
Bastian Bøgh Damm…Open
TEAM ESTONIA: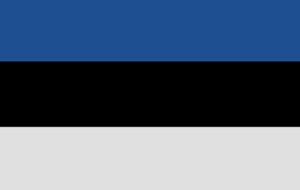 Tanel Leok…MXGP
Priit Ratsep…250
Harri Kullas…Open
TEAM FINLAND


Not sending a team
TEAM FRANCE: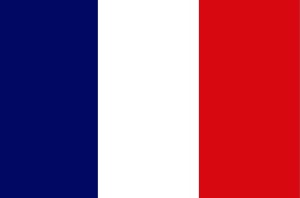 Gautier Paulin…MXGP
Maxime Renaux …250 (replacing Tom Vialle because Tom wouldn't wear the national team jersey because of  he wanted the Red Bull logo—more to come)
Jordi Tixier…Open (replacing injured Romain Febvre)
TEAM GERMANY: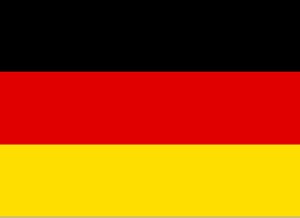 Tom Koch…MXGP
Simon Langenfelder…250 (replacing the injured Henry Jacobi)
Dennis Ullrich…Open
TEAM GREECE


Kritikos Emmanouil….MXGP
Alexandros Georgantas…250
Andreas Andreoy…Open
TEAM HOLLAND: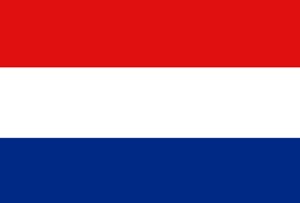 Jeffrey Herlings…MXGP
Calvin Vlaanderen or Roan Van De Moosdijk…250
Glenn Coldenhoff…Open
TEAM ICELAND:


Eythor Reynisson…MXGP
Einar Sigurðsson…250
Ingvi Björn Birgisson…Open
TEAM IRELAND: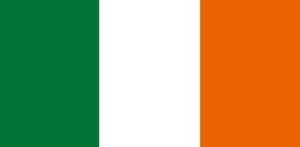 Jason Meara…MXGP
Martin Barr…250 (broke his collarbone, but says he will be ready for MXDN)
Richard Bird…Open
TEAM ITALY: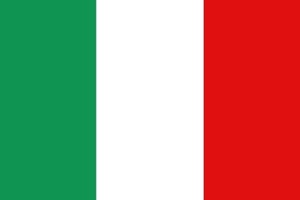 Ivo Monticelli…MXGP
Alberto Forato…250
Alessandro Lupino…Open
TEAM JAPAN:


Akira Narita…MXGP
Chihiro Notsuka…250
Toshiki Tomita…Open
TEAM LATVIA


Tom Macuks…MXGP
Davis Ivanovs…250
Pauls Jonass…Open
TEAM LITHUANIA:


Arminas Jasikonis…MXGP
Dovydas Karka…250
Domantas Jazdauskas…Open
TEAM LUXEMBOURG: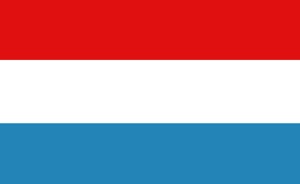 Tijay Heinen…MXGP
Yves Frank…250
Bjorn Frank…Open
TEAM NEW ZEALAND:


Wyatt Chase…MXGP
Dylan Walsh…250
Maximus Purvis…Open
TEAM NORWAY: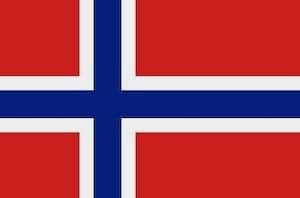 Hakon Fredriksen…MXGP
Kevin Horgmo…250
Cornelius Tondel…Open
TEAM POLAND: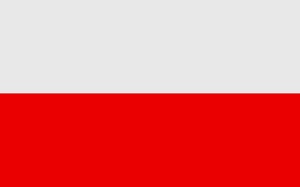 Tomasz Wysocki…MXGP
Maciej Wieckowski…250
Szymon Staszkiewicz…Open
TEAM PORTUGAL: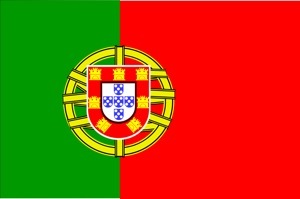 Piixe Sandro…MXGP
Luis Outeiro…250
Hugo Basaula…Open
TEAM PUERTO RICO: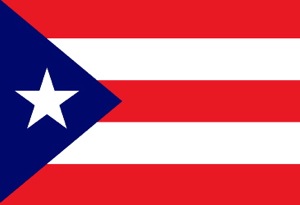 Justin Starling…MXGP
Jose Fernando Rodriguez…250
Chase Marquier…Open
TEAM RUSSIA:


Vsevolod Brylyakov…MXGP
Timur Petrashin…250
Svyatoslav Pronenko…Open
TEAM SLOVENIA: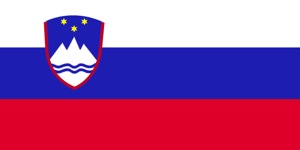 Tim Gajser…MXGP
Jan Pancar…250
Peter Irt…Open
TEAM SOUTH AFRICA: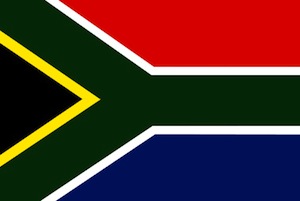 Michael Docherty…MXGP
Lloyd Verceuil…250
Anthony Raynard…Open
TEAM SPAIN:


Jorge Prado…MXGP
Iker Larranaga…250
Carlos Campano…Open
TEAM SWEDEN:


Flip Bengtsson…MXGP
Anton Gole…250
Alvin Ostlund…Open
TEAM SWITZERLAND: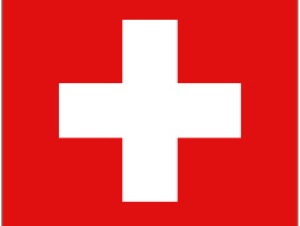 Jeremy Seewer…MXGP
Valentin Guillod…250
Arnaud Tonus…Open
TEAM UKRAINE: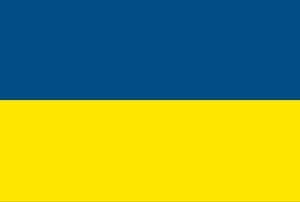 Volodymyr Tarasov…MXGP
Roman Morozov…250
Dmytro Asmanov…Open
MXA'S 2020 "FIRST RIDE" 350/450 FOUR-STROKE VIDEOS
MXA'S FIRST RIDE OF THE 2020 YAMAHA YZ450F
MXA'S FIRST RIDE OF THE 2020 HONDA CRF450
MXA'S FIRST RIDE OF THE 2020 KAWASAKI KX450
MXA'S FIRST RIDE OF THE 2020 HUSQVARNA FC450
MXA'S FIRST RIDE OF THE 2020 KTM 450SXF
MXA'S FIRST RIDE OF THE 2020 HUSQVARNA FC350
MXA'S FIRST RIDE 2020 KTM 350SXF
7TH ANNUAL SIERRA OTHG "RUN WHAT YA BRUNG" TWO-STROKE RACE ON SEPT. 15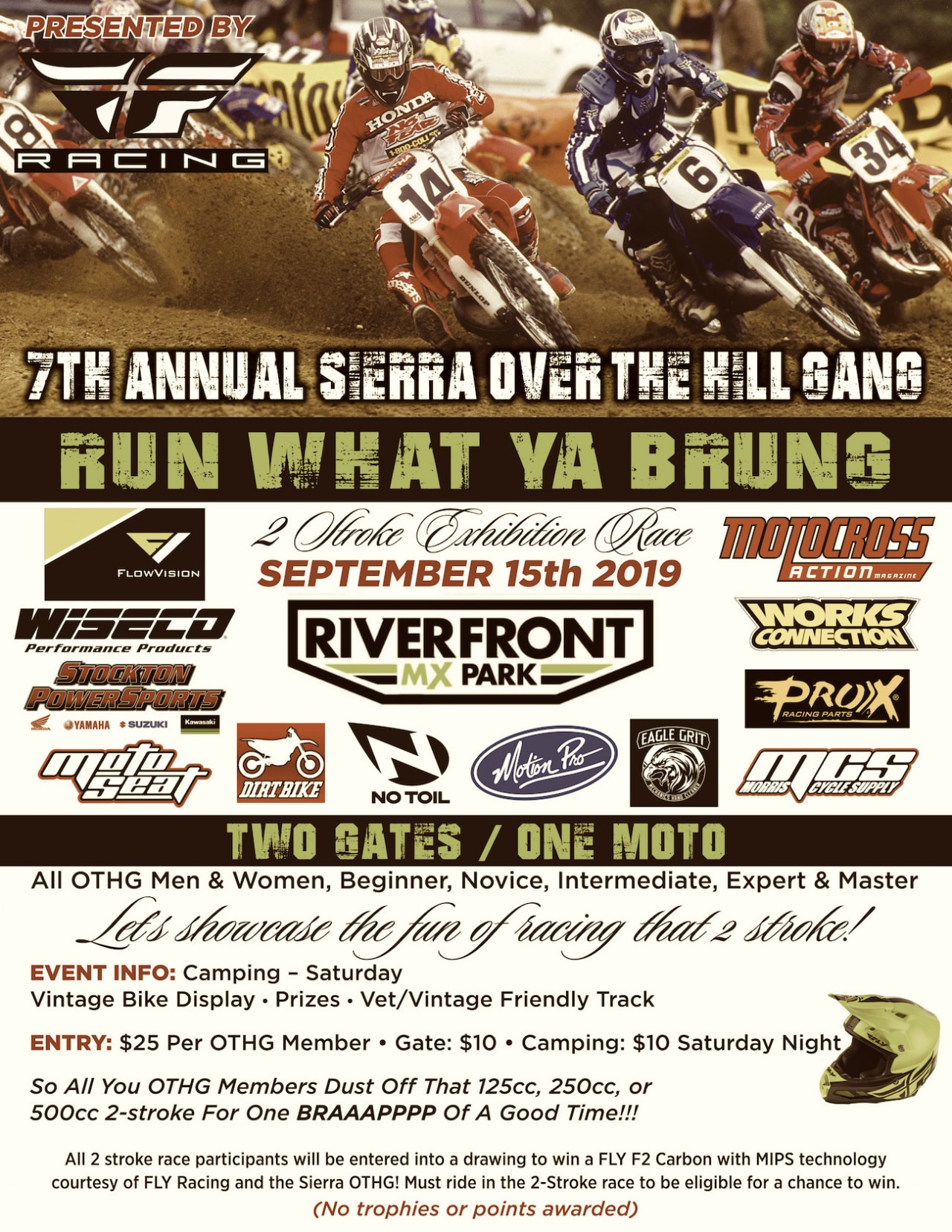 At Riverfront MX Park on Sunday September 15 on a vintage friendly track.
GREAT PLAINS VINTAGE SERIES ON SEPT. 15 AT LSF MX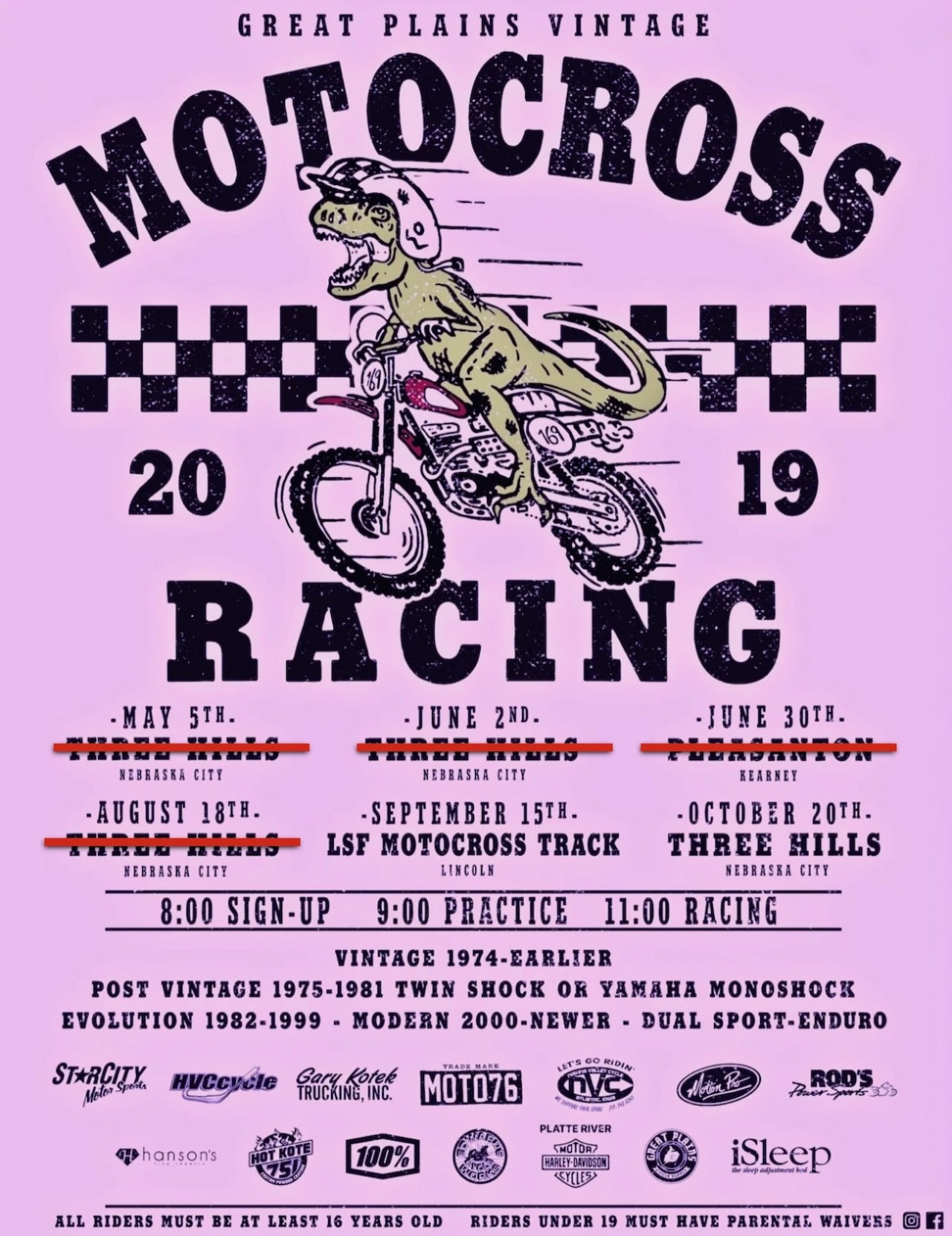 Round 5 of the 6-race Great Plains Vintage motocross series moves to LSF Motocross on September 15. For more info go to www.greatplainsvintagemx.org.
"32:1 PRE-MIX TWO-STROKE CLASSIC" ON SEPTEMBER 13-15 IN HELENA, MONTANA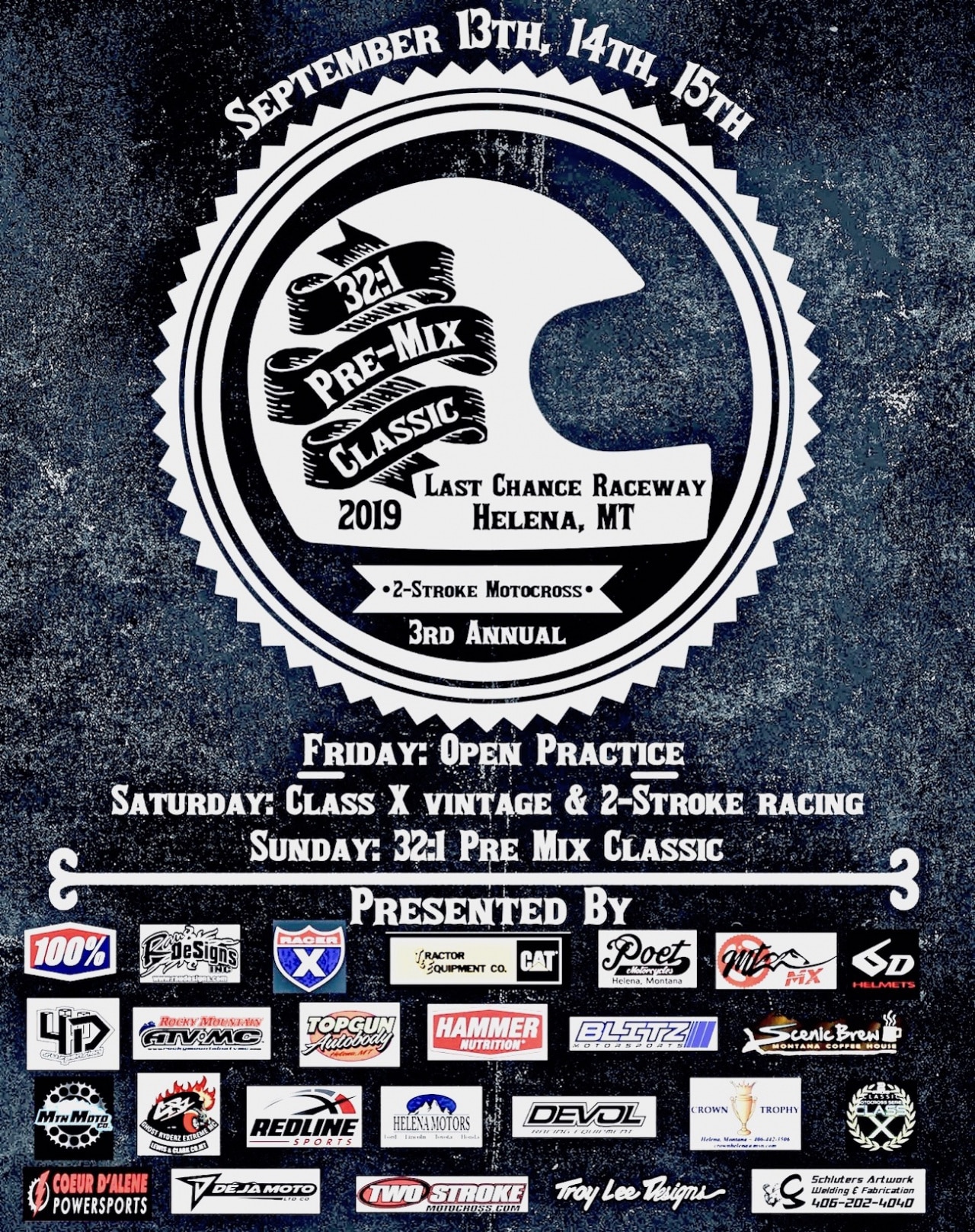 Last Chance Raceway will be holding their third Annual 32:1 Pre-Mix Classic on September 13-15. It includes a Pit Bike track, $5000 Pro purse, ClassX vintage classes and the 4-to-6 year old Pee-Wee's ride for free. For more info go to www.lastchancemx.com.
MARTY TRIPES BIG3 TWO-STROKE SERIES ON SEPT. 21, OCT. 26 & NOV. 16
Marty  Tripes will host a three-race two-stroke series on September 21, October 26 and November 16 that will include 1975 and under vintage classes, 1981 and under Post Vintage classes, 1990 and under Early Modern classes, 2020 and under Modern class, 65cc and 85cc mini classes, a support class for four-strokes and the Marty Tripes 100cc Works Revenge race for two- or four-strokes under 100cc. For more info email Marty at [email protected] or phone (619) 408-2305.
31ST ANNUAL IDAHO OLD TIMERS MOTOCROSS AT OWYHEE ON SEPT. 21-22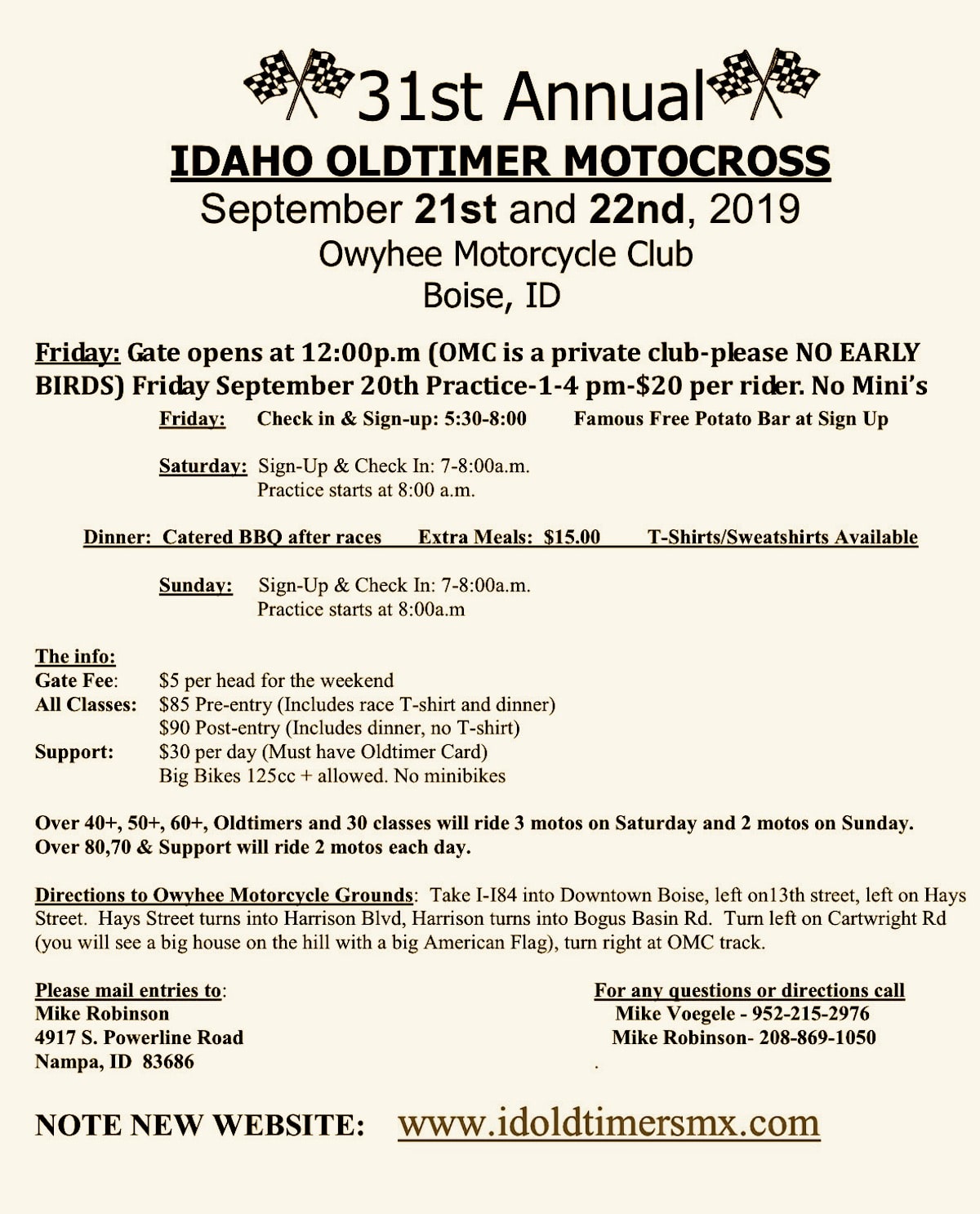 For more information go to www.idoldtimersmx.com
MOUNTAIN VIEW MOTOCROSS ROUND #5 ON SEPTEMBER 22

For more information go to www.mtnviewmx.com.
20TH ANNUAL "TEXAS FULL MOON SERIES" ON SEPTEMBER 28 AT OAK HILL

For more info go to www.badlandsmx.com
OKTOBERFAST GRAND PRIX AT GLEN HELEN ON OCTOBER 13


The Octoberfast will have classes for modern bikes, vintage bikes, minicycles and everything in between. For more information go to www.oktoberfast.com.

2019 DUBYA USA WORLD VET MOTOCROSS CHAMPIONSHIPS ON NOVEMBER 1-3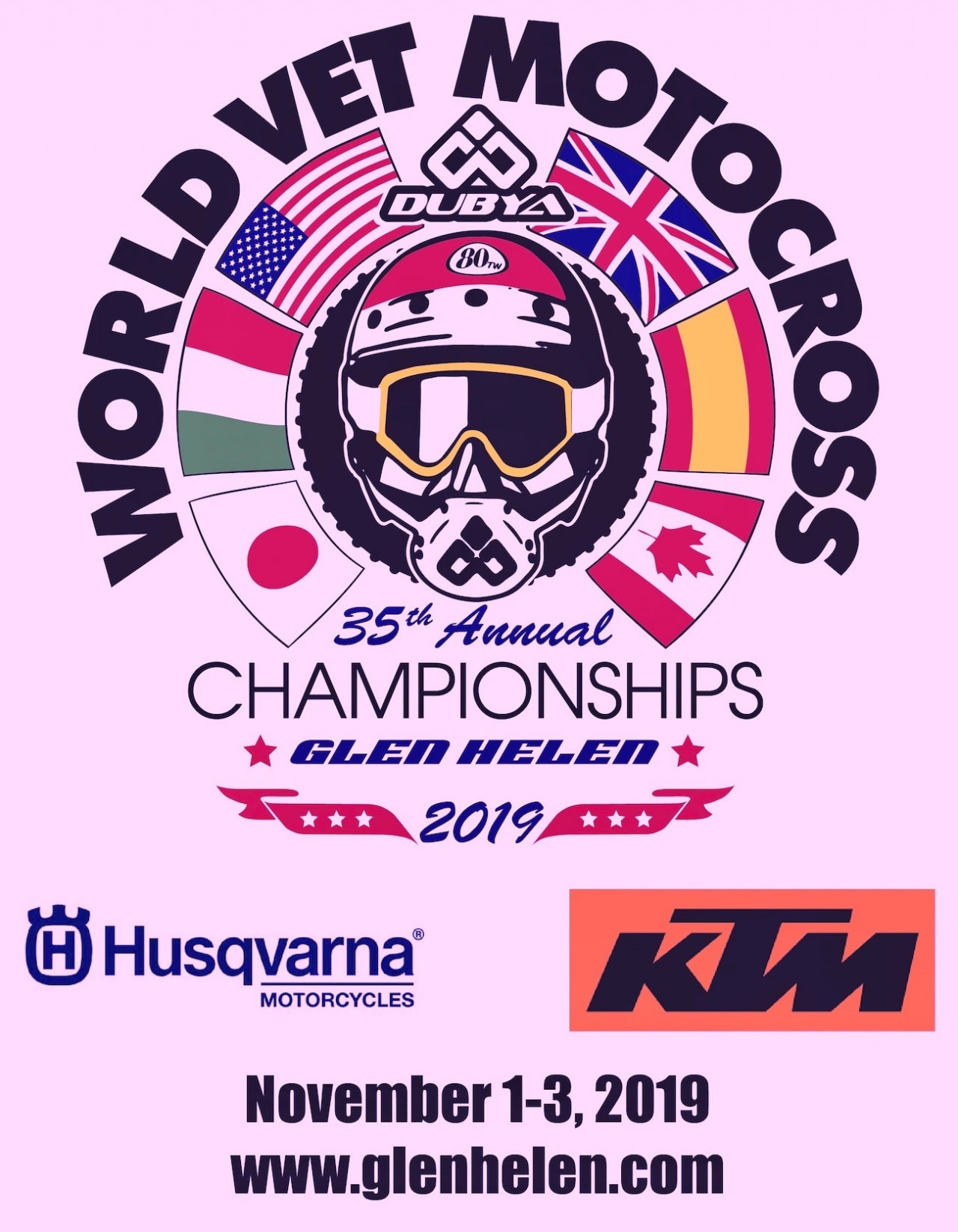 For more information about the 2019 World Vet Click Here.
2019 LAKE ELSINORE GRAND PRIX ON NOVEMBER 8-10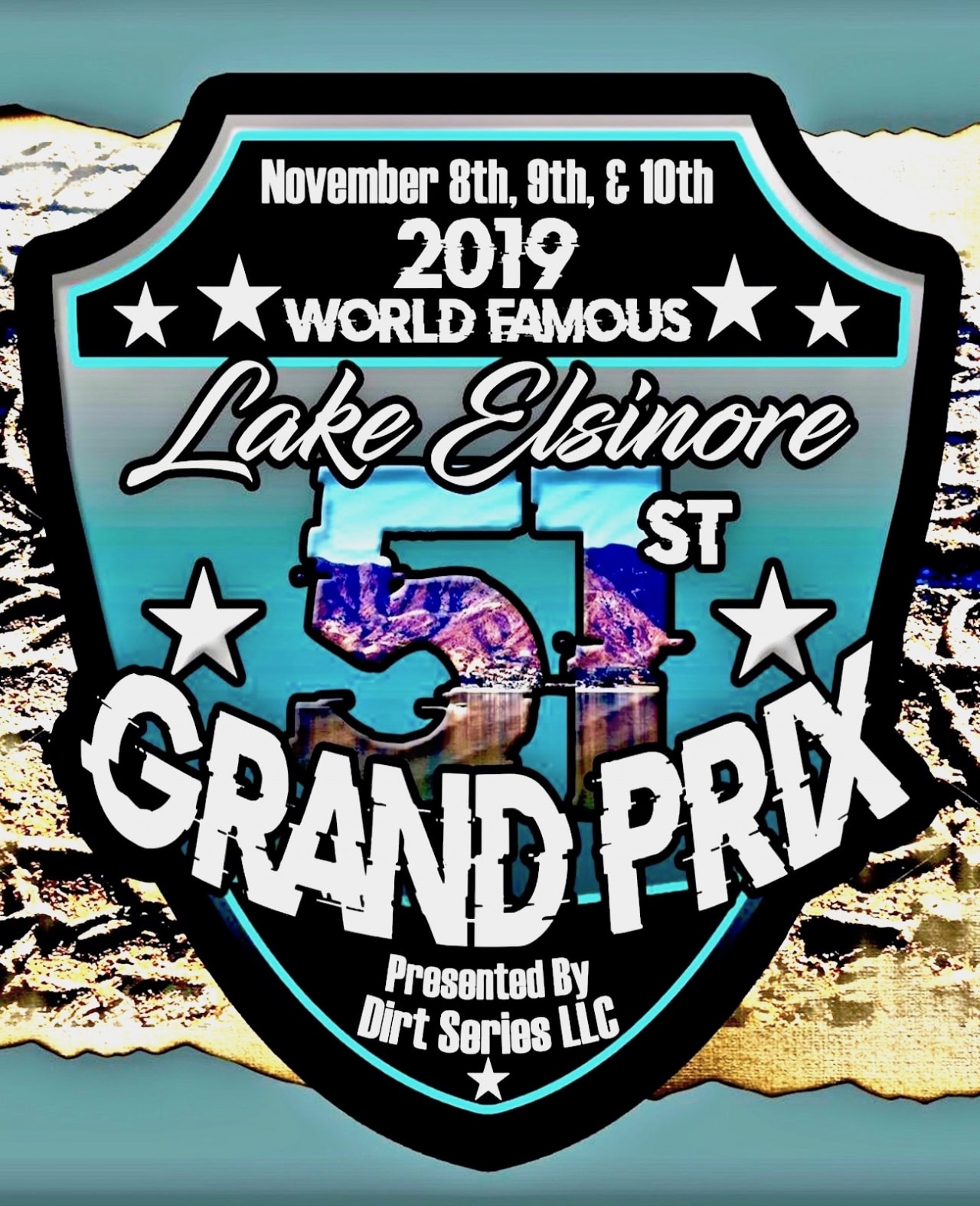 For more information go to www.elsinoregrandprix.com
THE 2020 AMA SUPERCROSS RACE SCHEDULE
Notably missing from the 2020 schedule is Nashville, New Jersey, Houston and Minneapolis.
LOOKING AHEAD! THE 2020 RACE CALENDAR


2020 AMA SUPERCROSS SCHEDULE
Jan. 4…Anaheim, CA
Jan. 11…St. Louis, MO
Jan. 18 …Anaheim, CA
Jan. 25…Glendale, AZ
Feb. 1…Oakland, CA
Feb. 8…San Diego, CA
Feb. 15…Tampa, FL
Feb. 22… Arlington, TX
Feb. 29… Atlanta, GA
Mar. 7…Daytona Beach, FL
Mar. 14…Indianapolis, IN
Mar. 21…Detroit, MI
Mar. 28…Seattle, WA
Apr. 4…Denver, CO
Apr. 18…Foxborough, MA
Apr. 25…Las Vegas, NV
May 2…Salt Lake City, UT
2020 FIM MOTOCROSS WORLD CHAMPIONSHIP
Feb. 3…TBA
Mar. 8…Argentina
Mar. 22…Holland
Apr. 5….Italy #1
Apr. 19…Spain
Apr. 26…Portugal
May 10…Latvia
May 17…Russia
May 31…Germany
June 7…France
June 14…Italy #2)
June 28……TBA, Indonesia
July 5…Semarang, Indonesia
July 12…Shanghai, China
July 26…Czech Republic
Aug. 2…Belgium
Aug. 16…Switzerland
Aug. 23…Sweden
Aug. 23…Finland
Sept 13.…Turkey
2020 FIM MOTOCROSS DES NATIONS
Sept. 13.…Ernee, France

MXA YOUTUBE CHANNEL | HIT THAT SUBSCRIBE BUTTON

The MXA wrecking crew is everything moto related. Check out our MXA YouTube channel for bike reviews, Supercross coverage, rider interviews and much more. And don't forgot to hit that subscribe button.
FOLLOW MXA ON TWITTER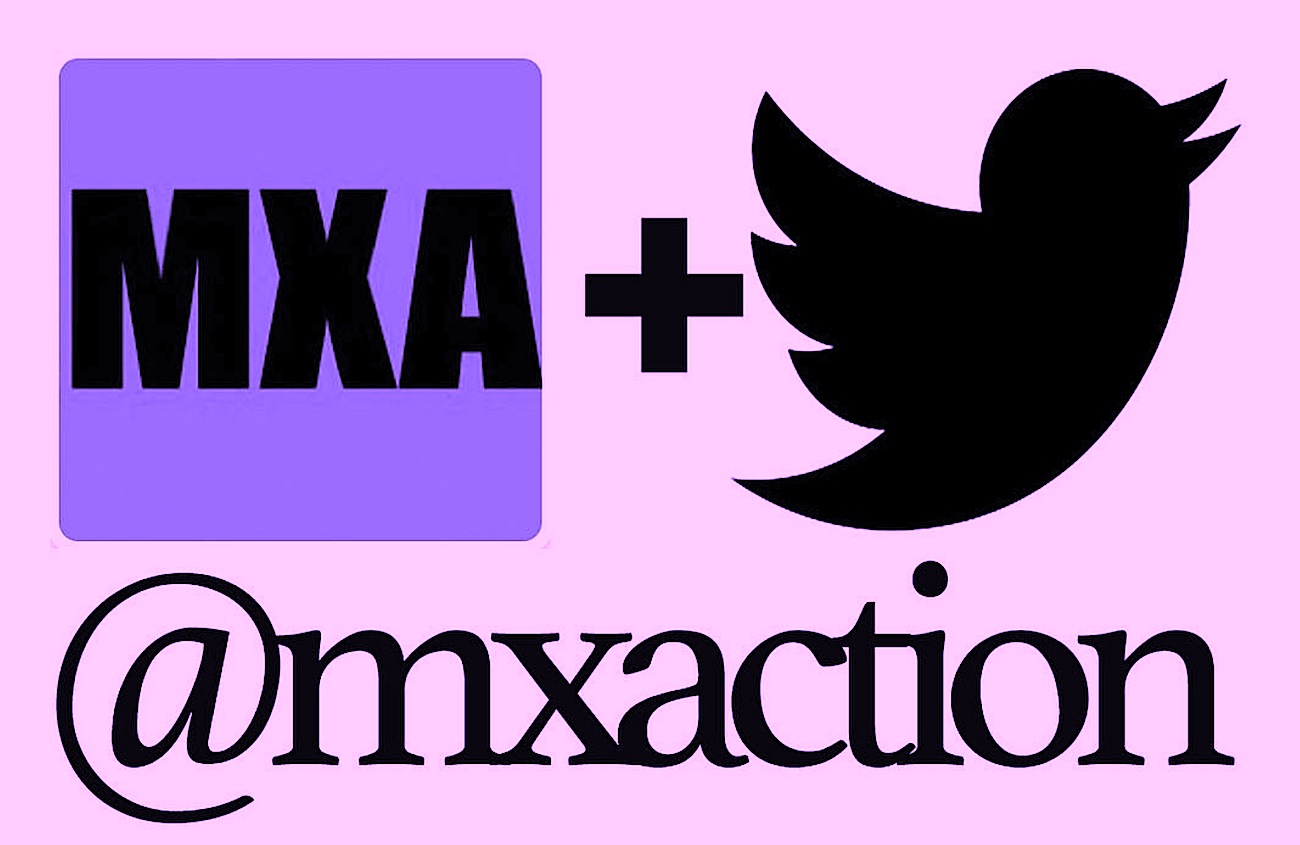 Follow us to see fresh content every day at www.twitter.com/MXAction or on twitter at "MXAction."
TALK MOTO WITH ON MXA'S FACEBOOK GROUP CHAT

We love everything moto and want to bring all moto junkies together into one place to share their two cents, ideas, photos, bike fixes, bike problems and much more. To check it out first you must need to or already have a Facebook account. If you don't, it isn't much work and you could even have an alias so nobody knows it is you. To join click HERE. After you request to join we will accept your request shortly after.
Photos: MXGP, Ray Archer, Acevedo, Dubya, Brian Converse, Honda, Daryl Ecklund, MXA, Honda, KTM,