MOTOCROSS ACTION WEEKEND NEWS ROUND-UP: BOARD TRACK OR SUPERCROSS?

RAY CONWAY TO RETIRE FROM HONDA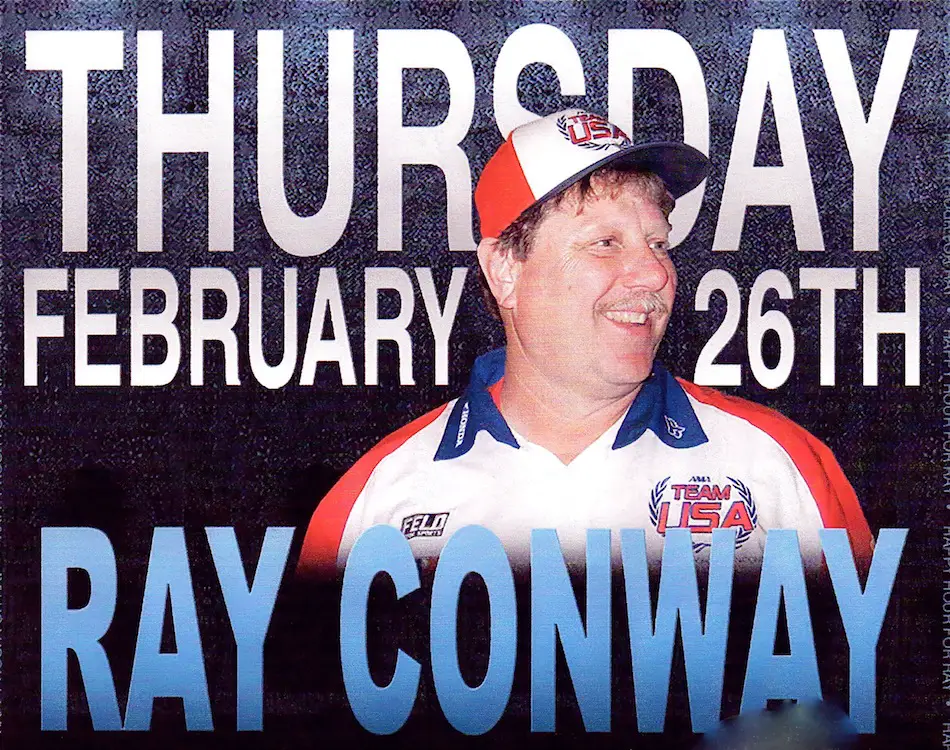 MXA has had a long relationship with Honda's Ray Conway and are happy, and sad, to report that Ray is retiring from his Team Honda duties. We are happy that Ray gets to go riding every day and sad that we won't be seeing him in his official duties anymore. See you on the trail Ray!
RYAN VILLOPOTO: DEPLOYED: RV TO MXGP
HONDA'S 2015 CONTINGENCY PROGRAM
Honda's Red Riders Rewards program offers more than $6 million in earnings available to racers. The Red Riders Rewards program could payout at more than 1500 races in 2015. They include motocross, offroad, dirt track, ATV and road racing.
Highlights of the program include: (1) Increased rewards in Regional Qualifiers for Loretta Lynn. (2) Continued rewards for high-profile amateur motocross events, including the Daytona Amateur Supercross, GNC International Motocross Final, Freestone Spring Championship, NMA World Mini Grand Prix, Mammoth Motocross, AMA Ponca City Motocross Championships, Winter Olympics and Loretta Lynn's. The payout at Loretta's is $1000 for first, $500 for second, $300 for third, $200 for fourth and $100 for fifth. The other major Amateur races typically pay $250 for first place. You must check the list of eligible classes. (3) The AMA Supercross payout goes back to 22nd place in the 450 and 250 main events. It is $25,000 for first in the 450 class and $10,000 for first in the 250 class. Second is $10,000 and $5000 respectively. (4) The AMA Nationals will pay to 20th place in each moto. First in the 450 class pays $15,000 per moto, $7000 for second and $4000 for third. The 250 class pays $8000 per moto for first, $4000 for second and $1500 for third. (5) Eligible motocross models are 2014 and 2015 CRF50, CRF150, CRF250 and CRF450.
Riders must fill out an IRS form W-9 and have the VIN number of their bike to enroll in the program. There must be at least 5 riders in your class.The bike must remain red with visible Honda logos on both sides. The awards will be paid with  Red Riders Reward card—which is a stored value VISA card.For program details and a list of all eligible units, visit www.HondaRedRiders.com. Honda Red Rider Rewards program inquiries may be directed to the info hotline at (310) 781-5111.
KTM TO ENTER MOTOGP IN 2017
This is a prototype KTM RC16 V4 MotoGP engine mockup.
It has been confirmed that KTM will enter the MotoGP class in 2017. KTM officials say that they will build a V4 engine to enter the premier road racing class. KTM has been racing the 250cc Moto3 class for several years, but never gave any thought to using the 600cc Moto2 class as a stepping stone because Moto2 has a spec Honda engine rule—thus it would be pointless for KTM to build a bike to put a Honda engine in it. It is assumed that KTM will do with its RC16 V4 engine what it does with its Moto3 race bikes—which is sell it to customers who want to race. The 250 Moto3 package costs $48,000 (and KTM has more than 150 of them racing around the world). A MotoGP bike would probably run closer to $300,000 (which is one-third the price of a Honda RCV1000R). As for now, KTM has a spy photo of a prototype of the RC16 V4. How close it is to the real thing is anyone's guess.
STEVE McQUEEN'S CYCLONE BOARD TRACK RACER COULD FETCH $1 MIL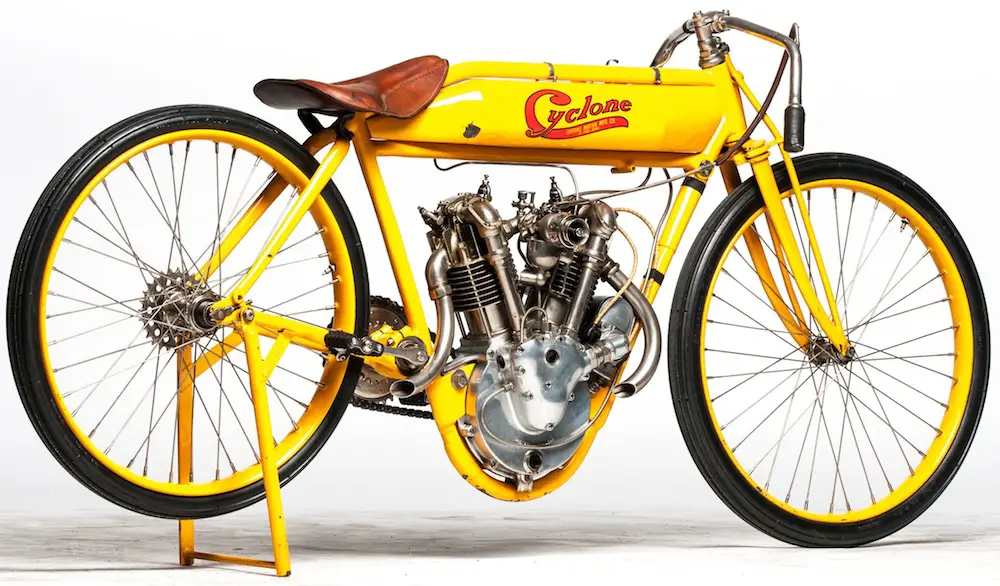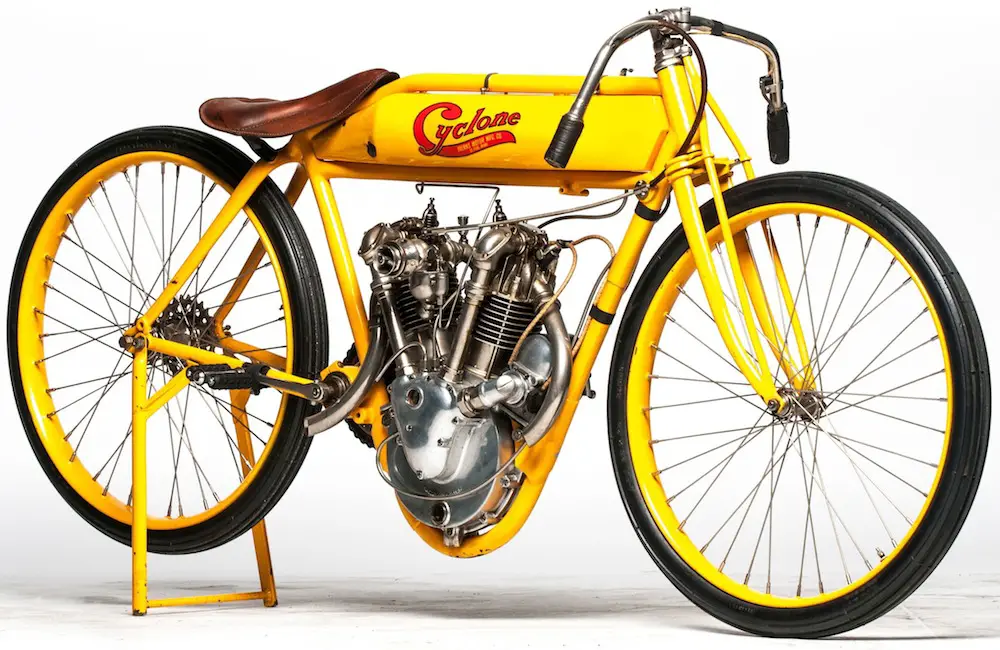 The late Steve McQueen's Cyclone board track racer is going to auction next month and could become just the third motorcycle in history to sell for more than a million dollars. The other two were the Captain America Chopper ridden by Peter Fonda in the film "Easy Rider" and the ex-Rollie Free "Bathing Suit" Bonneville Vincent Black Shadow. McQueen's Cyclone is one of six in existence. The last time one went up for sale it brought $551,200 (seven years ago). The bevel-driven, 996cc, V-twin was capable of 111 mph. The McQueen name is magic at auctions as 7 of the top 100 motorcycles ever sold belonged to him. The auction will take place on March 20-21 in Las Vegas and is run by Mecum Mid-America Motorcycles.
MXA PRODUCT SPOTLIGHT: PRO CIRCUIT HONDA GROM EXHAUST




Got a Honda 125 Grom? Pro Circuit's stainless steel system, with a titanium canister and carbon fiber end cap, retails for $389.95. For more info go to www.procircuit.com
THIS WEEK'S BIRTHDAY BOYS: THE KING OF CLUTCHES



Feb. 28…Wayne Hinson
Feb. 28…Glenn Hansen

Feb. 28…Kevin Windham 1978
Feb. 28…Ryan Clark 1978
Feb. 28…Cameron Steele

Mar. 1…Harry Kullas 1992
Mar. 3…Shawn Norfolk

Mar. 4…Malcolm Smith 1941
Mar. 4…Sandy Egger

Mar. 4…Xavier Boog 1988
Mar. 6…Paul Buckley
6D HELMETS IS AWARDED A U.S. PATENT ON ITS CREATIVE DESIGN

6D Helmets has been issued by the U.S. Patent & Trademark Office a utility patent (No. 8,955,169) for its proprietary Helmet Omnidirectional Energy Management Systems, commercially referred to as Omni-Directional Suspension, or ODS. The issuance of this utility patent marks a key milestone in the early stage of the company's life. 6D Helmets' first helmet was introduced to the offroad motorcycle industry in November 2012, when co-founders, Bob Weber and Robert Reisinger, unveiled their revolutionary concept to improve helmet safety.
"I began this project in my garage in early 2011 and shortly thereafter brought in Robert to refine the concept. In the two years since we introduced our first helmet we have seen countless instances where our 6D Helmets, equipped with the ODS technology, have provided superior safety performance to riders and cyclists. To finally receive this utility patent only further validates the tireless efforts of the entire 6D Helmets organization in our pursuit of the company's mission, to improve safety for helmeted athletes throughout the world," stated Bob Weber.
WHERE YOU CAN FIND RYAN VILLOPOTO (FOR THE NEXT 7 MONTHS)
This is the Ryan Villopoto that Americans remember fondly. Now he is making Euro memories.
2015 FIM WORLD MOTOCROSS CHAMPIONSHIP
Feb. 28…………………Losail, Qatar
March 8………………..Si Racha, Thailand
March 29………………Neuwuen, Argentina
April 19………………..Arco di Trento, Italy
April 26………………..Valkenswaard, Holland
May 10…………………Talavera, Spain
May 24…………………Matterley Basin, Great Britain
May 31…………………Villars Sous Ecot, France
June 14………………..Maggiora, Italy
June 21………………..Teutschenthal, Germany
July 5…………………..Uddevalla, Sweden
July 12…………………Kegums, Latvia
July 26…………………Loket, Czech Republic
Aug 2…………………..Lommel, Belgium
Aug 16…………………Trinidade, Brazil (Canceled)
Aug 30…………………Assen, Netherlands
Sept 13…………………Leon, Mexico
Sept. 20………………..Glen Helen, USA
HOW MUCH DOES A TICKET TO THIS WEEK'S MXGP COST?


How much would you pay to watch a 250/500 Grand Prix? How about nothing. Zero. Zilch. Nada. You read that right. Because no spectators have shown up for the Qatar Grand Prix in the past …and we mean none (save for the families of the riders and teams), it has been decided to let anyone who wants to come, which in Qatar is virtually no one, in for free. Why? Because the Qatar attendance is a blight on the prestige of the FIM World Motocross Championships. How worldly is a world series that can't draw any spectators. To solve the problem, the promoters are going to throw open the gates and see what happens. The goal? Obviously it is not to make money, but to try to put a Band-Aid on the television coverage. Nothing is worse than watching a sporting event on TV that has no spectators. That does not give you a warm and fuzzy feeling for that sport. This is what happens when a sport, like motocross, allows a greedy promoter to choose where to hold races based solely on how much money he can make in the sanction fee money.
TERRY VARNER NEWS UPDATE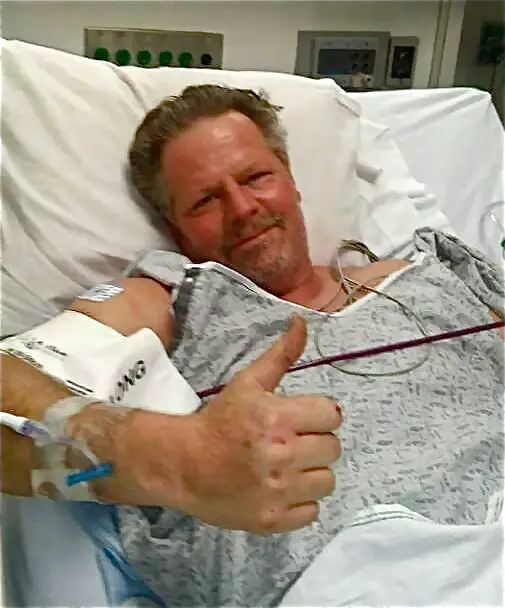 Terry Varner, looking pretty chipper for a guy who almost died of a heart attack.
Last weekend, famous engine builder Terry Varner collapsed in the Glen Helen pits at the REM race. Luckily, the medical crew attended to him right away and even though it was touch-and-go, they loaded him in the ambulance and got him to the hospital in time. Terry had blocked arteries in his heart and suffered a major cardiac incident. Earlier this week Terry underwent triple bypass surgery and, hopefully, is on the road to a full recovery.
MOTOCROSS ACTION PHOTO OF THE WEEK
Due to a severe dirt shortage, the AMA Supercross promoters have decided to combine Supercross with old-school Board Track racing. By strategically placing plywood ruts around their tracks they will get the best of 2015 combined with the best of 1920. Steve McQueen's Cyclone would be awesome, if it only had more travel for the jumps.

SUPERCROSS AT A GLANCE: ATLANTA REDUX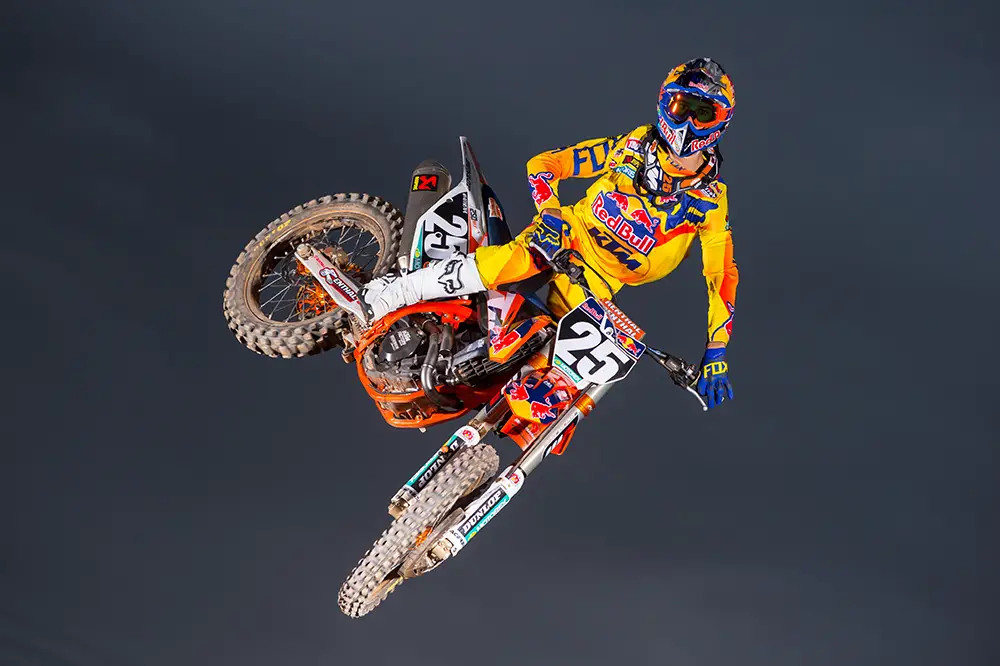 Marvin Musquin leads the 250 East Supercross series after two rounds, but its a long way to the Las Vegas final.

Date            Venue                           450                           250
Jan. 3…..Anaheim I…………Ken Roczen…….Jessy Nelson
Jan. 10…Phoenix…………….Eli Tomac……….Cooper Webb
Jan. 17…Anaheim II…………Ken Roczen…….Cooper Webb
Jan. 24…Oakland……………Trey Canard……Malcolm Stewart
Jan. 31…..Anaheim III…….…Ryan Dungey…..Cooper Webb
Feb. 7…..San Diego…………Trey Canard……Cooper Webb
Feb. 14…Dallas……………….Ryan Dungey…..Marvin Musquin
Feb. 21…Atlanta………………Chad Reed………Jeremy Martin
Feb. 28…Atlanta
Mar. 7…Daytona
Mar. 14…..Indy
Mar. 21…Detroit
Mar. 28…St. Louis
Apr. 11…..Houston
Apr. 18….Santa Clara
Apr. 25….New York
May 2……Las Vegas
450 Points leader…Ryan Dungey (KTM)
250 West points leader…Cooper Webb (Yam)
250 East points leader…Marvin Musqin (KTM)

HONDA TO GET NEW PRESIDENT: TAKAHIRO HACHIGO
Honda has announced that Takahiro Hachigo will become the President and CEO of Honda Motor Company in June 2015. He will replace Takanobu Ito, the current President, will remain on the board of directors and assume the post of Director and Advisor to Honda. The new President joined Honda in 1982 as an engineer in automobile chassis design, most notably on the Honda Odyssey minivan and second generation CR-V. During his tenure at Honda he has worked in the USA, Europe and China.
WHO'S WHO IN 2015 SUPERCROSS POINTS?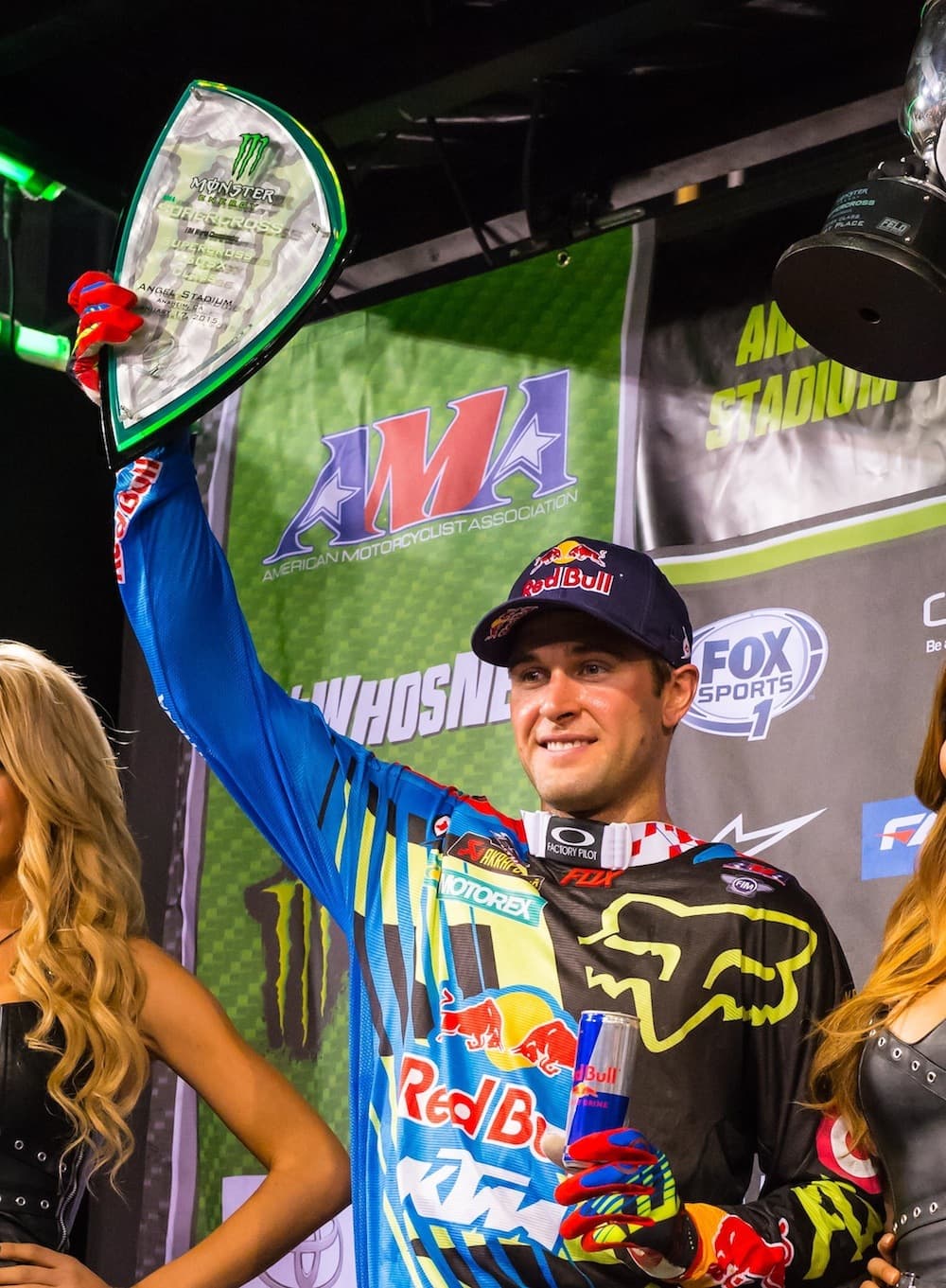 Heading into the second Atlanta round, Ryan Dungey has a 25-point lead on Trey Canard and 31 points on Ken Roczen. Eli Tomac has fallen to 59 points adrift.

2015 AMA 450 SUPERCROSS POINTS STANDINGS
(After 8 of 17 races)
1. Ryan Dungey…174
2. Trey Canard…149
3. Ken Roczen…143
4. Eli Tomac…115
5. Jason Anderson…114
6. Cole Seely…111
7. Chad Reed…110
8. Blake Baggett…99
9. Andrew Short…94
10. Broc Tickle…78
2015 AMA 250 EAST SUPERCROSS POINTS STANDINGS
(After 2 of 9 races)
1. Marvin Musquin…47
2. Jeremy Martin…43
3. Justin Bogle…42
4. Joey Savatgy…36
5. Martin Davalos…30
6. Matt Lemoine…30
7. Vince Friese…30
8. R.J. Hampshire…26
9. Arnaud Tonus…24
10. Anthony Rodriquez…21
2015 AMA 250 WEST SUPERCROSS POINTS STANDINGS
(After 6 of 9 races)
1. Copper Webb…136
2. Jessy  Nelson…106
3. Tyler Bowers…104
4. Zach Osborne…102
5. Shane McElrath…86
6. Aaron Plessinger…81
7. Justin Hill…79
8. Josh Hansen…79
9. Alex Martin…75
10. Malcolm Stewart…69
THIS IS NOT MOTOCROSS: BUT IT IS CRAZY
The Yacouba Feline a three-cylinder, 801cc, six-speed, street bike with trailing link forks. It has a carbon fiber frame, swingarm, rims, forks, springs and weighs 340 pounds (light for a three-cylinder street bike). Only 50 bikes will be made in 2016. The price? $280,000. To place your order, go to www.feline-motorcycles.com.

MEMORIES OF THE WAY WE WERE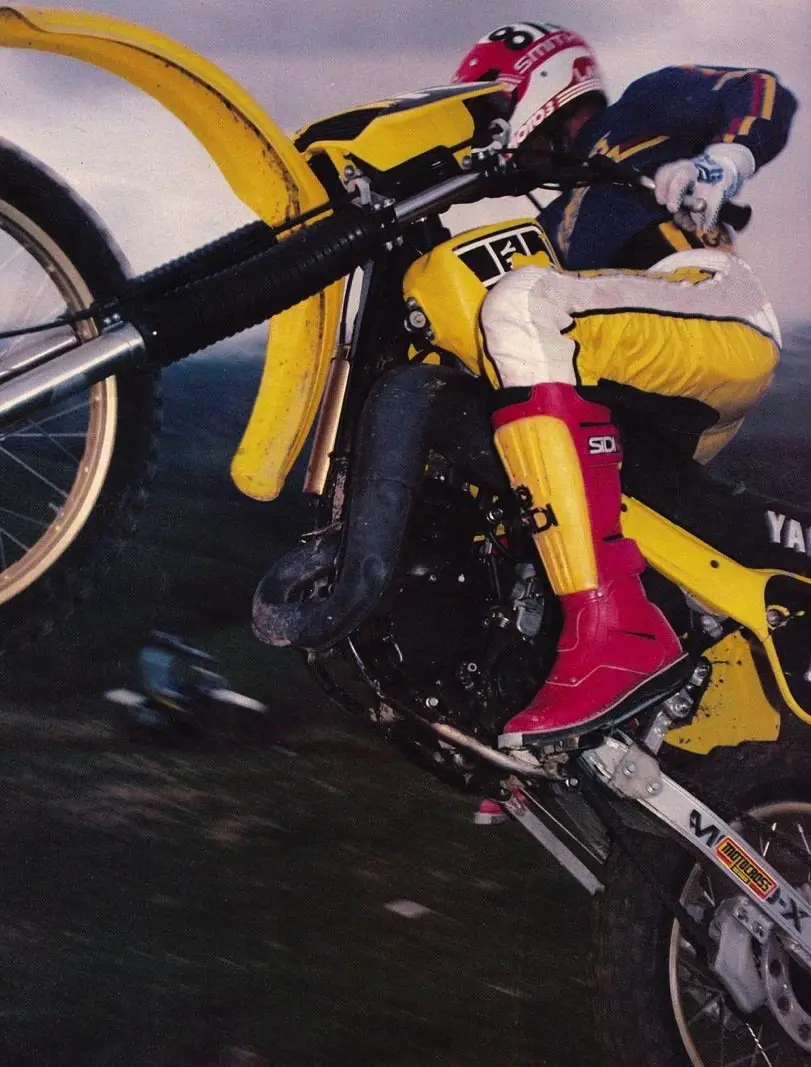 Remember when Yamaha mounted the radiator behind the front number plate? Or when the shock reservoir was mounted on the front down tube? How about the days when Yamahas were yellow? Remember the Bell Moto3? Lance Moorewood flies MXA's 1982 Yamaha YZ250 high over Saddleback.

BE CAREFUL! ATLANTA II IS ON FOX SPORTS 2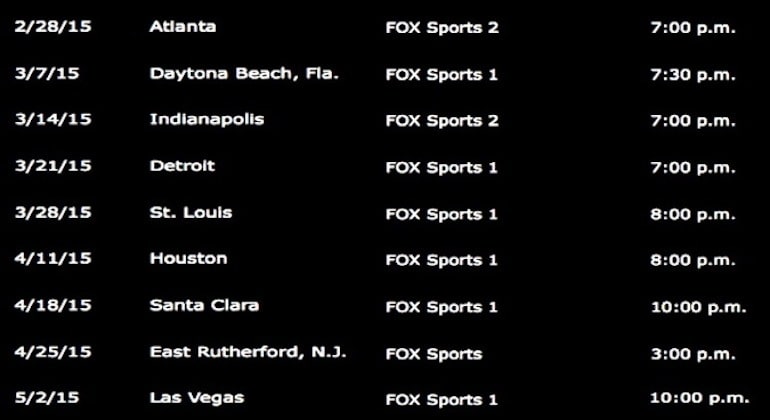 All times are Eastern. There are 13 races on Fox Sports 1 (including Daytona), 3 races on Fox Sports 2 and one on Fox. Atlanta 1 is on Fox Sports 1, but Atlanta II is on Fox Sports 2.

HOW TO SUBSCRIBE TO MXA & MAKE A PROFIT ON THE DEAL
The March 2015 issue of  MXA could be hand delivered to your door by a uniformed agent of the Federal Government. Is this a great country or what?

Do you subscribe to MXA? You should. We know that you think that print magazines are dead and that the internet will fill the void, but most of the stuff in the current issue of MXA won't appear on the web for several months. Luckily, you can get all of MXA on iPhone, iPad, Kindle or Android by going to the Apple Store, Amazon or Google play, but better yet get the Digital desktop version at https://hi-torque.com/product/motocross-action-digital-edition/ or click on the link below to get the print version delivered to your door for only $15.99 (plus you get a free $25 Gift Card from Rocky Mountain ATV/MC just for subscribing). There is a profit to be made in this deal for you. For the Print magazine go to: http://hi-torque.com/product/subscribe-to-motocross-action-magazine/
WHAT'S ON YOUR AGENDA? WANNA SMELL BURNING CLUTCHES?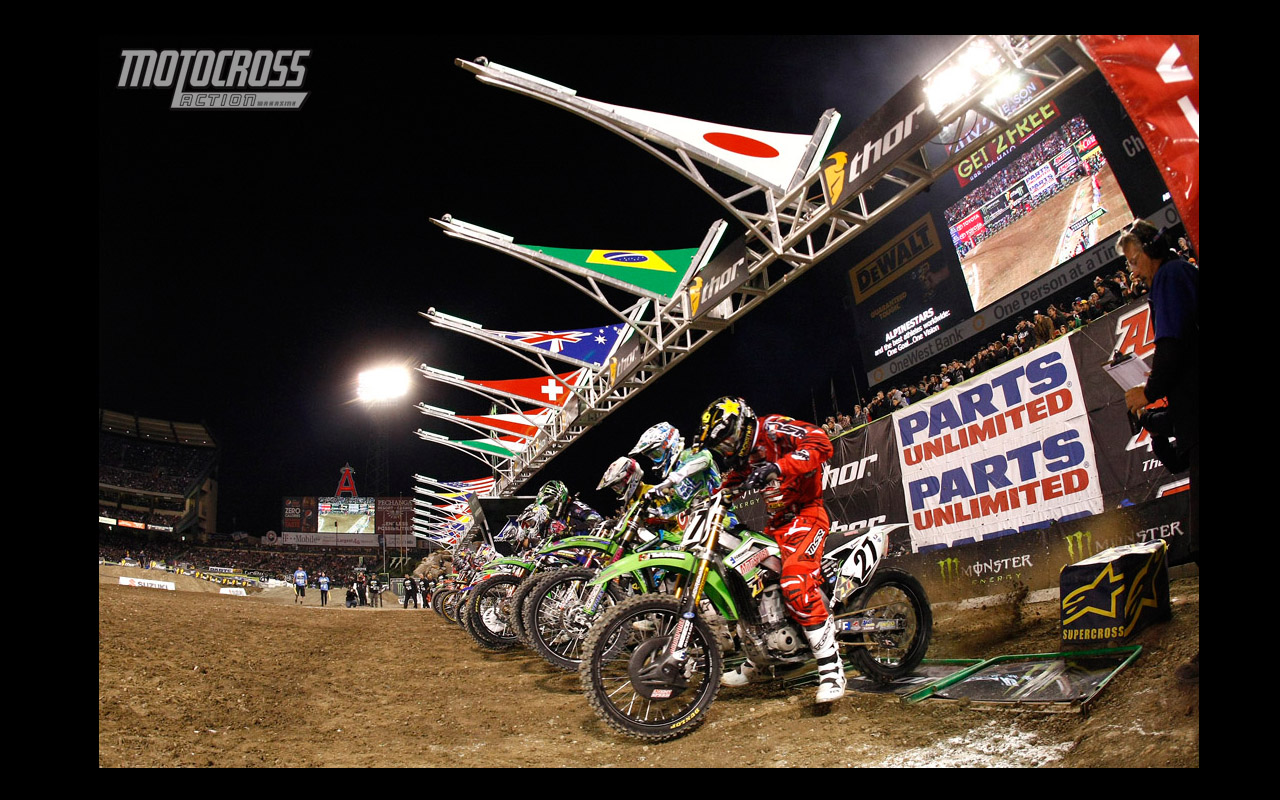 The Supercross season is at the halfway point, which means that if someone built up a big points lead in the first half, someone else could erase that lead in the second half.
2015 AMA SUPERCROSS CHAMPIONSHIP
Feb. 28…………………Atlanta, GA
March 7………………..Daytona, FL
March 14………….…..Indianapolis, IN
2015 FIM WORLD MOTOCROSS CHAMPIONSHIP
Feb. 28…………………Losail, Qatar
March 8………………..Si Racha, Thailand
2015 AMSOIL ARENACROSS CHAMPIONSHIP
Feb. 28-Mar.1………Kansas City, MO
Mar. 6-8……………….Council Bluffs, IA
Mar. 13-15……………Southaven, MS
2015 WMX WOMENS MOTOCROSS CHAMPIONSHIP
Feb. 28…………………Losail, Qatar
March 8………………..Si Racha, Thailand
2015 WORCS WORLD OFFROAD CHAMPIONSHIP
March 1 ………………Peoria, AZ
2015 FRENCH NATIONAL CHAMPIONSHIP
March 1…………………St Jean d'Angely
March 15……………….Sommieres
2015 GEICO ENDUROCROSS CHAMPIONSHIP
March 6……………….Daytona Beach, FL
2015 WOMEN'S NATIONAL CHAMPIONSHIP
Mar. 8-9………………Daytona Beach, FL
Mar. 21……………..…Wortham, TX
2015 DUTCH NATIONAL CHAMPIONSHIP
March 15…………….…Gemert
2015 BELGIAN NATIONAL CHAMPIONSHIP
March 22………………..Moerbeke-Waas
2015 SPANISH NATIONAL CHAMPIONSHIP
March 22…Valverde Del Camino
2015 AUSTRALIAN NATIONAL CHAMPIONSHIP
March 29……..……….Horsham, Vic
ENDUROCROSS STARTS AT DAYTONA BIKE WEEK ON FRIDAY, MARCH 6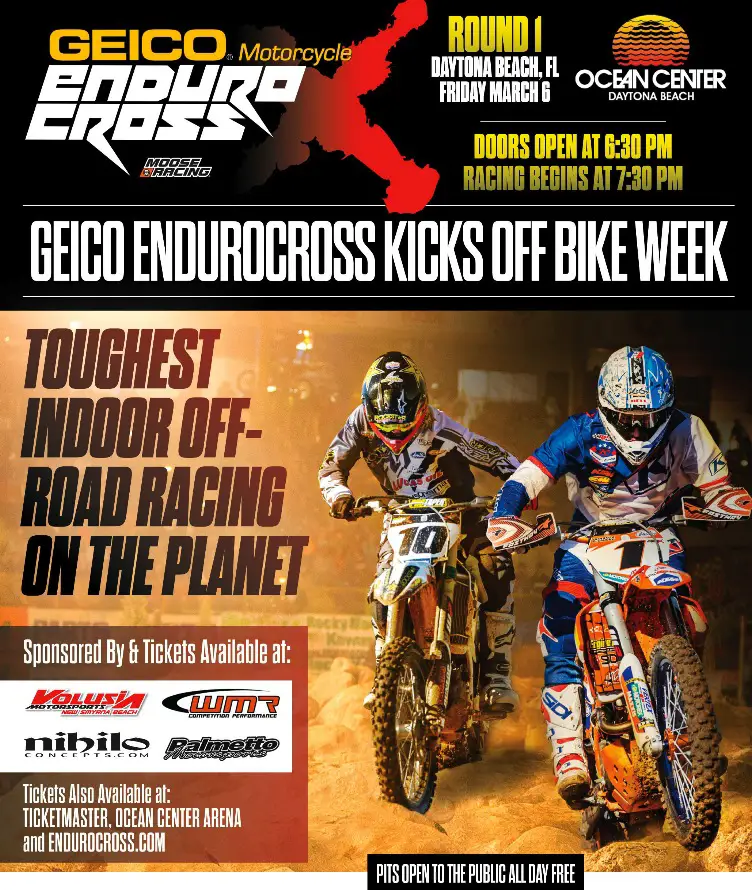 For more info go to www.endurocross.com.
OTHG WINTER SERIES AT COMP EDGE ON SUNDAY, MARCH 8

For more info go to www.othgmx.org
2015 WORLD TWO-STROKE CHAMPIONSHIP: SATURDAY, APRIL 4
For more info go to www.glenhelen.com
WORLD MINI GRAND PRIX AT GLEN HELEN: APRIL 14-18

For more info go to www.nmamx.com
Photos: John Basher, John Ker, Dan Alamangos, Supercross Online, Honda, KTM, Geico Honda, Haudiquert, Yamaha, Kawasaki