MOTOCROSS ACTION'S WEEKEND NEWS ROUND-UP: WHAT'S IT ALL ABOUT, ALFIE?


Click here to subscribe to MXA: https://hi-torque.com/motocrossaction
THE CURRENT TOP TEN IN SUPERCROSS POINTS: AFTER OAKLAND PENALTIES

Cooper Webb maintained his lead in the 250 West after Oakland.
2015 AMA 450 POINT STANDING
1. Ryan Dungey…82
2. Ken Roczen…78
3. Trey Canard…68
4. Eli Tomac…64
5. Jason Anderson…62
6. Justin Barcia…58
7. Cole Seely…45
9. Davi Milsaps…44
8. Andrew Short…44
10. Chad Reed…42
2015 AMA 250 WEST POINT STANDINGS
(After 4 of 9 races)
1. Cooper Webb…86
2. Tyler Bowers…78
3. Jessy Nelson…71
4. Zach Osborne…69
5. Justin Hill…65
6. Malcolm Stewart…64
7. Aaron Plessinger…54
8. Shane McElrath…49
9. Alex Martin…47
10. Josh Hansen…47
THIS WEEK'S BIRTHDAY BOYS: A WORLD CHAMP TURNS 58

Neil Hudson won the 1981 250 World Championship.
Jan. 24…Neil Hudson 1957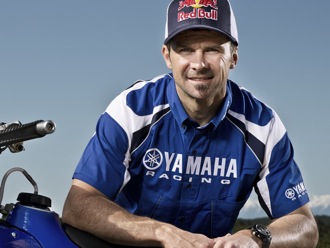 Jan. 24…Cyrille Despres 1974
Jan. 26…Brent Myron

Jan. 27…Jose Butron 1991
Jan. 27…Sean Hackley
Jan. 28…Dave Prater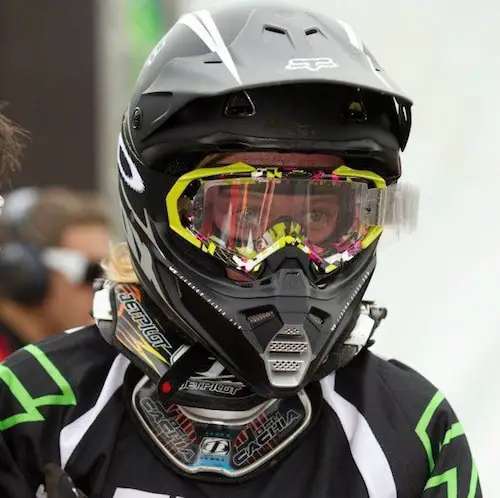 Jan. 28…Josh Cachia 1992
Jan. 28…Tim McAdams
SUPERCROSS AUTOGRAPH SIGNING AT MALCOLM SMITHS ON JANUARY 30



Click here to subscribe to MXA: https://hi-torque.com/motocrossaction
2015 SUPERCROSS AT A GLANCE
Date           Venue                      450                       250
Jan. 3…..Anaheim I…………Ken Roczen…….Jessy Nelson
Jan. 10…Phoenix…………….Eli Tomac……….Cooper Webb
Jan. 17…Anaheim II………..Ken Roczen…….Cooper Webb
Jan. 24…Oakland……………Trey Canard……Malcolm Stewart
Jan. 31…..Anaheim III
Feb. 7…..San Diego
Feb. 14…Dallas
Feb. 21…Atlanta
Feb. 28…Atlanta
Mar. 7…Daytona
Mar. 14…..Indy
Mar. 21…Detroit
Mar. 28…St. Louis
Apr. 11…..Houston
Apr. 18….Santa Clara
Apr. 25. ..New York
May 2……Las Vegas
450 Points leader…Ryan Dungey (Suz)
250 West points leader…Cooper Webb (Yam)
MY TAKE ON THE CHAD/TREY INCIDENT BY JODY WEISEL
I'm over it. As one of the many who has been landed on before, taken people out in anger before and been disqualified before, I always wanted it to go away immediately after it happened. I regretted being landed on (that's a given). I regretted retaliating (because it violates my obviously shifting moral code). And I regretted getting disqualified (but after you find yourself laying on the ground, the DQ isn't taking away your best day on the track). So, when Trey landed on Chad, I thought, "What an idiot." When Chad went off the racing line to pay Trey back, I thought, "What an idiot." And when John Gallagher threw the black flag, I thought, "What an idiot."

It wasn't their proudest moments. But, maybe Trey will be more patient in the future, maybe Chad will stop tweeting his drivel and maybe Gallagher will wait until the race is over to allow the rider a semblance of due process before throwing the book at him (I'm not opposed to disqualifying Chad—just opposed to a snap decision by an organization that is best known for not making any decisions). If the FIM intends to crack down on riders who blatantly endanger other riders, I'm all in (even when it was me who did it). But, if this is one of their once every couple year actions to disguise their pattern of inaction, then AMA President Rob Dingman should fire off another letter to the FIM about how he should have been informed before the black flag flew — even though Rob Dingman is the man who presided over the AMA's selling off of most of the world's greatest racing properties because he didn't like racing (he couldn't sell off Supercross because they had a contract). Then, he turned the AMA into a Meter Maid and roadside assistance organization.
There are instances where black flags are warranted (perhaps the AMA should issue Josh Hansen and Vince Friese their own personal black flags that they could wave  themselves immediately after doing something foolish). Maybe in this case the black flag was required, but in my opinion it wasn't. And, everyone is entitled to their opinion — right, wrong or absolutely Looney Tunes.
I don't care about this anymore. I care about this Saturday's upcoming shenanigans. It is, after all, entertainment and, from my point of view, the ultimate race would be one where Mike Alessi centerpunched a flagman for not paying attention, Honda protested Kawasaki for talking to their AMA guy, some guy streaked down the triples with "Free Bubba" written on his bare chest, Ricky Carmichael butchered the English language even more in the booth, the best man (who didn't get black flagged) won and I found my car in the parking lot (with the eight-track still in it).
Most take-out moves are forgiven with the excuse that it was just a "racing incident." Chad's move, however,  falls under the category of "stalking incident." Oh, don't get me wrong, Trey is no angel, he just stayed at a Holiday Inn the night before the race. Trey has had a few moments when "the Devil made him do it." By the same token, Chad is not the Devil, it's just that he is rarely an angel (no matter what hotel he stays in). Chad's twitter, Instagram and internet posting barrage reminds me of a mass murder who pleads "Innocent by Reason of Insanity," when it really should be "Guilty by Reason Insanity." As amusing as Chad's Instagrams are, I'd be more impressed by a Candygram to Trey saying, "Sorry, mate."
THE 2015 TM'S HAVE FINALLY ARRIVED IN THE USA
The crates are being unloaded at the warehouse.
After being gone from the American market for all of 2014, the new 2015 TMs have arrived at Gravity TM Racing in Banning, California. Ralf Schmidt is the new TM importer. You can find him racing at REM every week or by going to www.tmracing-usa.com.
JUSTIN BRAYTON TO SIT IT OUT DUE TO INJURIES
Justin Brayton.
Press release: Team BTO Sports rider Justin Brayton will miss the next few rounds of the 2015 Supercross season due to injuries sustained during the third round this past weekend held at Anaheim Stadium. He will be out due to a grade three AC separation to his shoulder and three fractures to his T-5,6 and 7 vertebra in his back. The extent of the injuries will not require surgery and his timeline for a return to the Supecross series is aimed to be around the mid-point of the season.
"Our team had a very rough Anaheim 2" said team owner Forrest Butler." Though injuries are always a bummer, they are a part of racing and I am just very thankful that Justin's injuries are not worse. We are enjoying working with Justin this year, and we can't wait to get back at it with him once he is healed up." The team will not be fielding a fill-in rider, as Justin is scheduled to be back on the bike in just a few weeks. Team BTO Sports will be full steam ahead with team rider Andrew Short in Oakland this weekend and looks to keep the momentum going strong while Justin heals up.
MXA LETTER OF THE WEEK


Dear MXA,
I feel anomalous, being over 50, working over 50 hours a week, putting in over 50 track miles each Sunday, and reading MXA and Science magazine (the only two mags on my coffee table). Jody's discussion of Kepler 186 in his February column made me laugh and understand that this MXA brotherhood is somehow all connected.
Dave Goddard,
Santa Monica, California.
MEMORIES OF THE WAY WE WERE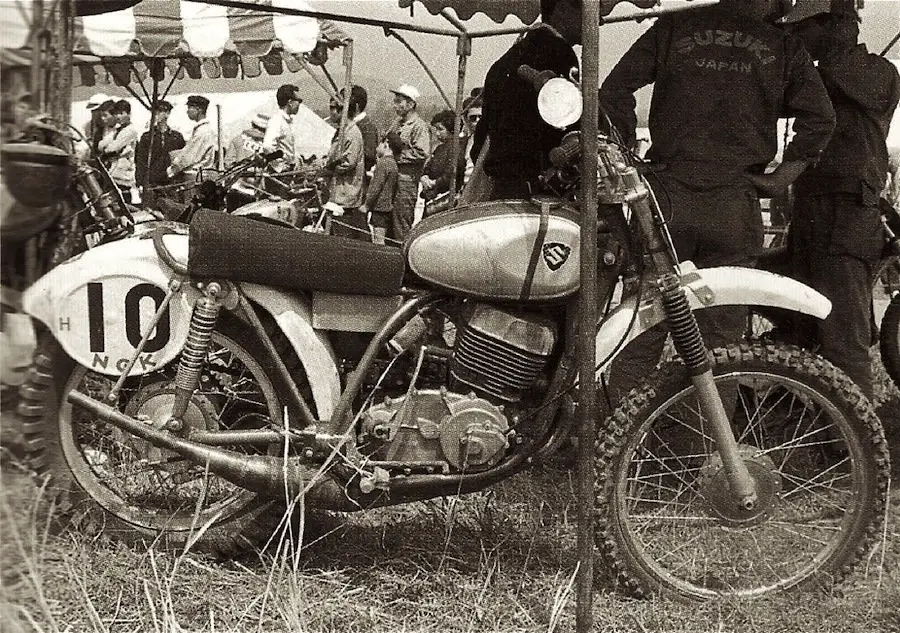 If you were a Suzuki factory rider in 1967, this is the works bike that Suzuki would have given you to race. This is a 1967 Suzuki RH67.
COUCH POTATOS…POTATO CHIPS: THE 2015 SUPERCROSS TV SCHEDULE

All times are Eastern. There are 13 races on Fox Sports 1 (including Daytona), 3 races on Fox Sports 2 and one on Fox.
REM GLEN HELEN THIS WEEKEND — JANUARY 31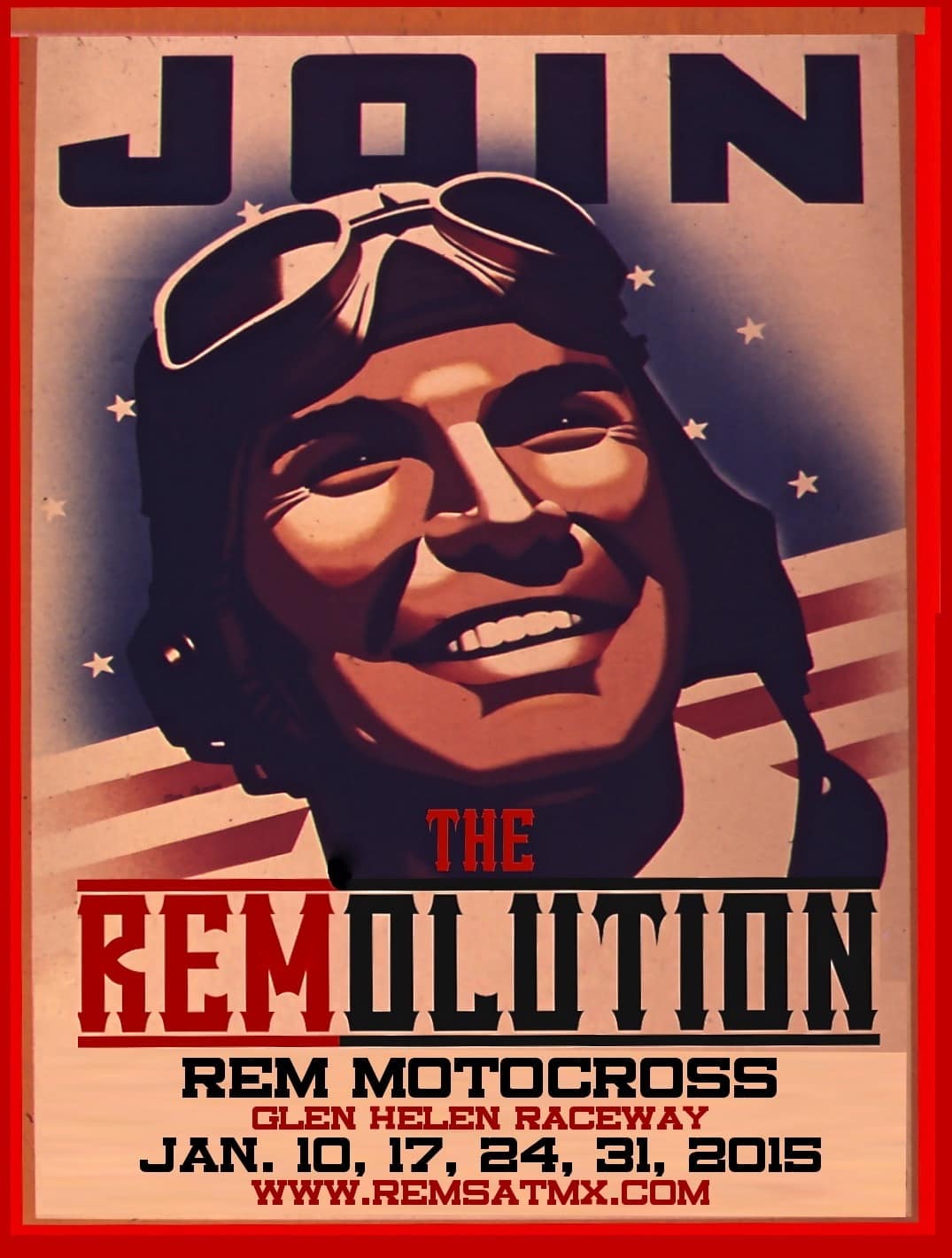 For more info go to www.remsatmx.com


Click here to subscribe to MXA: https://hi-torque.com/motocrossaction
SUBSCRIBE TO MXA & MAKE A PROFIT ON THE DEAL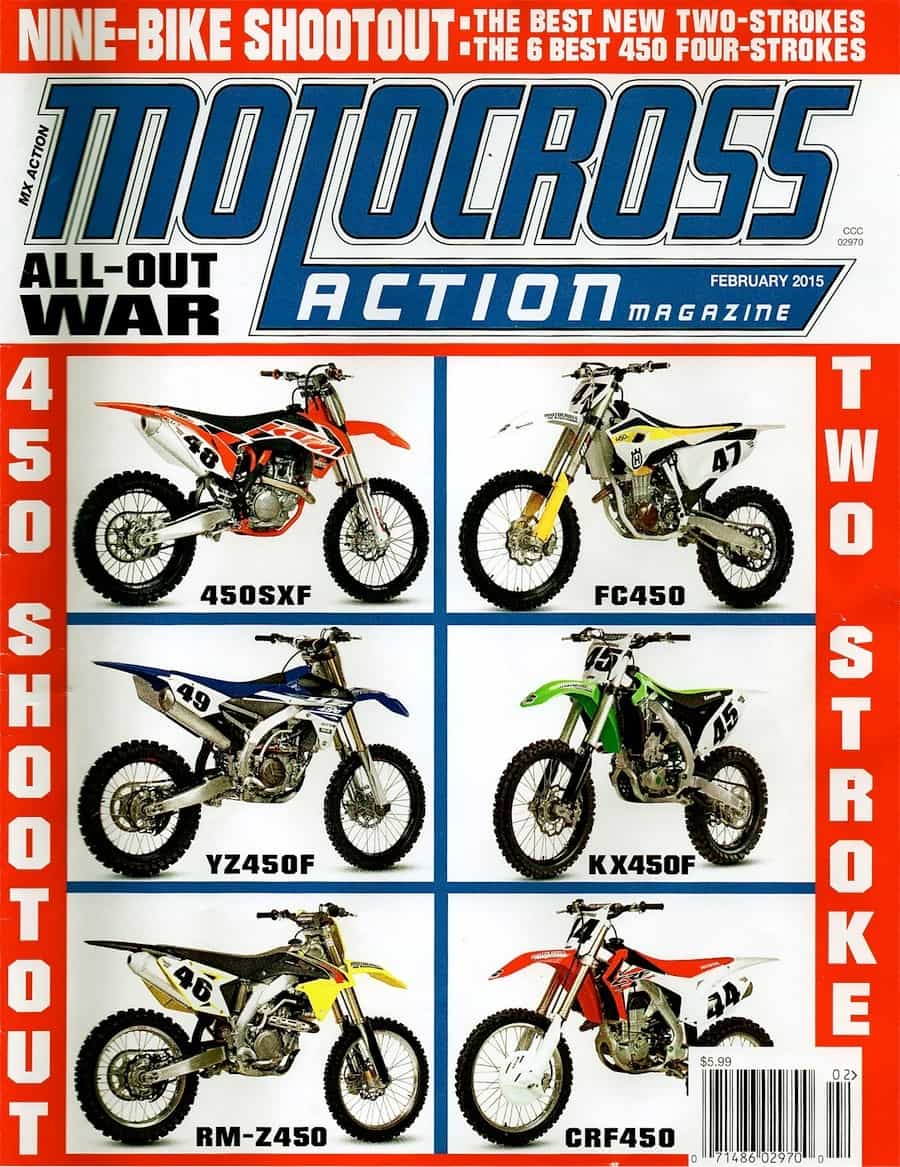 This is the latest MXA. It could be hand delivered to your door by a uniformed agent of the Federal Government. Is this a great country or what?

Do you subscribe to MXA? You should. we know that you think that print magazines are dead and that the internet will fill the void, but most of the stuff in the current issue of MXA won't appear on the web for several months. Luckily, you can get all of MXA on iPhone, iPad, Kindle or Android by going to the Apple Store, Amazon or Google play, but better yet get thee Digital desktop version at https://hi-torque.com/product/motocross-action-digital-edition/ or click on the link below to get the print version delivered to your door for only $15.99 (plus you get a free $25 Gift Card from Rocky Mountain ATV/MC just for subscribing). There is a profit to be made in this deal for you. For the Print magazine go to: http://hi-torque.com/product/subscribe-to-motocross-action-magazine/
OAKLAND SUPERCROSS FLASHBACK: THE JAMMER'S TIRE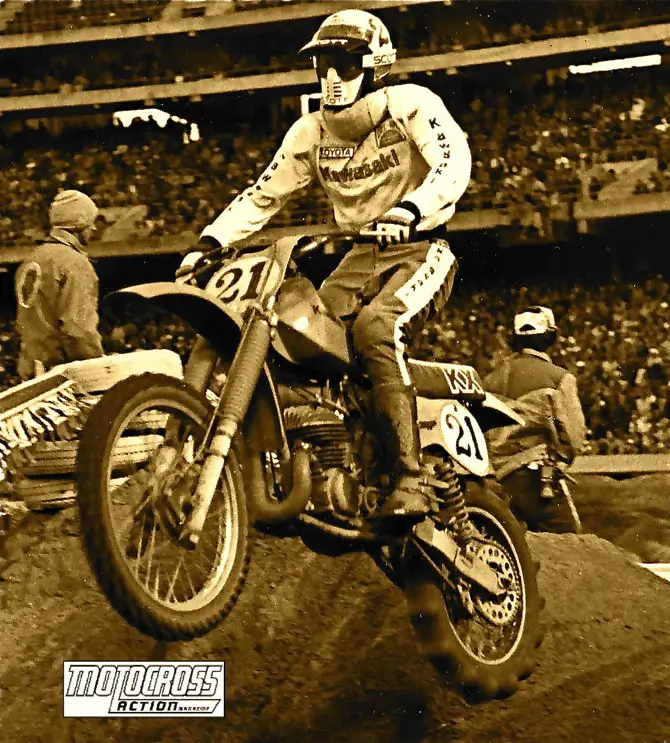 In 1979 Kawasaki factory rider Jammin' Jimmy Weinert showed up at the Oakland Supercross with a neck brace and a paddle tire. The Oakland track was 100 percent sand and Weinert's paddle tire proved to be unbeatable. A few weeks later the AMA banned the use of paddle tires in professional motocross.
USED IT, ABUSED IT, TESTED IT: 7602 RACING ADJUSTABLE KTM BRAKE TIP
7602 Racing's 7075 aluminum KTM brake tip is a bolt-on extension for the KTM brake pedal. It is not only more aggressive, but it is adjustable fore and aft across a 1/2-inch range.
VERDICT: You wouldn't think that a half-inch would make any difference. But, every MXA test rider raved about the 7602 tip. They didn't rave about the anodized orange color (also available in black), sharp teeth or brake snake hole. Nope, they loved the fact that the longer brake pedal tip was more accessible and more tactile. The longer length allowed them to use more of the ball of their foot for better control. $34.95 — (719) 274-0606 or www.7602racing.com.
COMPLETE 2015 AMERICAN RACE SCHEDULE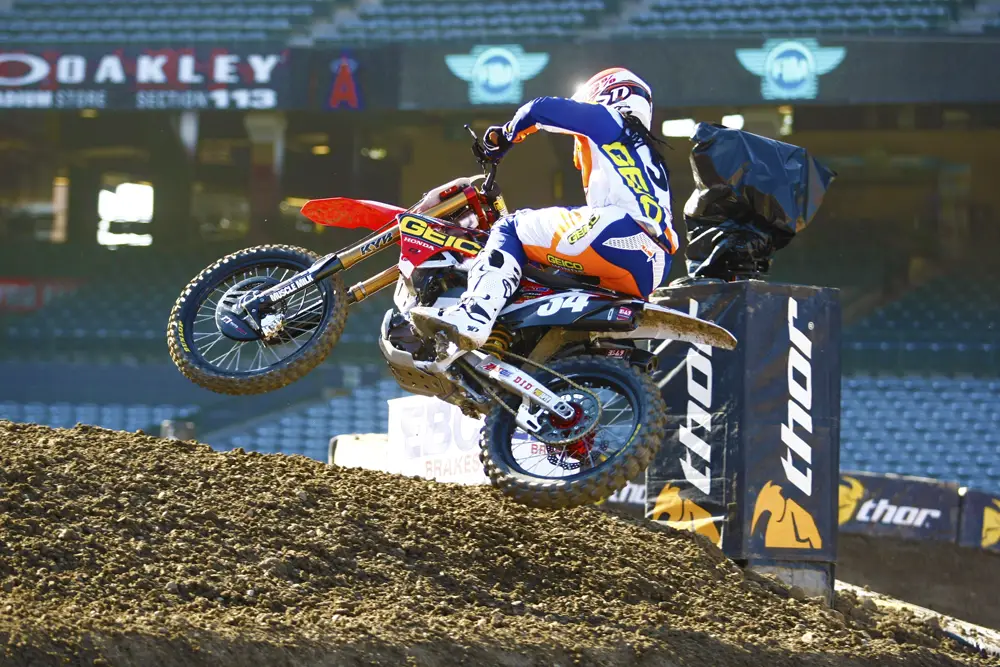 Round four of the AMA Supercross series will be Saturday night in Oakland. Malcolm will be there.

2015 AMA SUPERCROSS CHAMPIONSHIP
Jan. 3………………….Anaheim, CA
Jan. 10…………………Phoenix, AZ
Jan. 17…………………Anaheim, CA
Jan. 24…………………Oakland, CA
Jan. 31…………………Anaheim, CA
Feb. 7…………….…….San Diego, CA
Feb. 14…………………Arlington, TX
Feb. 21…………………Atlanta, GA
Feb. 28…………………Atlanta, GA
March 7………………..Daytona, FL
March 14………….…..Indianapolis, IN
March 21……………..Detroit, MI
March 28……………..St. Louis, MO
April 11………………..Houston, TX
April 18………………..Santa Clara, CA
April 25………………..East Rutherford, NJ
May 2…………………..Las Vegas, NV
2015 AMSOIL ARENACROSS CHAMPIONSHIP
Jan. 10-11………….…Cincinnati, OH
Jan. 16-18………….…Grand Rapids, MI
Jan. 23-25…………….Colorado Springs, CO
Jan. 31- Feb. 1…..…..Nashville, TN
Feb. 6-8……………….Wilkes-Barre, PA
Feb. 21-22……………Tampa, FL
Feb. 28- Mar.1………Kansas City, MO
Mar. 6-8……………….Council Bluffs, IA
Mar. 13-15……………Southaven, MS
Mar. 21-22……………New Orleans, LA
Mar. 28-29……………Austin, TX
April 11-12……………Spokane, WA
April 18-19……………Tacoma, WA
April 25-26……………Fresno, CA
May 1-3………………..Las Vegas, NV

2015 AMA NATIONAL CHAMPIONSHIP
May 16…………….…Hangtown, CA
May 23…………….…Glen Helen, CA
May 30………….……Thunder Valley, CO
June 6………………..Muddy Creek, TN
June 13……………….Mt. Morris, PA
June 27………………Budds, MD
July 4…………………Red Bud, MI
July 18………..……..Millville, MN
July 25……………….Washougal, WA
August 8………….…Unadilla, NY
August 15……….…..Miller Motorsports, UT
August 22 …………..Crawfordsville, IN
2015 GEICO ENDUROCROSS CHAMPIONSHIP
March 6……………….Daytona Beach, FL
March 21……………..Salt Lake City, UT
April 25……………….Sacramento, CA
May 1………………….Las Vegas, NV
May 30………………..Phoenix, AZ
June 5…………………Austin, TX
Aug, 22……………….Atlanta, GA
Oct. 3………………….Denver, CO
Oct. 17…………………Everett, WA
Nov. 7………………….Boise, ID
Nov. 20-21…………..Ontario, CA
2015 WORCS WORLD OFFROAD CHAMPIONSHIP
Jan. 18…………………Taft, CA
Feb. 8………………….Primm, NV
March 1 ………………Peoria, AZ
March 29 …………….TBA
April 19……………….Hurricane, UT
May 24 ……………….Cedar City, UT
Aug. 2 …………………TBA
Sept. 27 ………………Glen Helen, CA
Oct. 18 ………………..Prim, NV
2015 WOMEN'S NATIONAL CHAMPIONSHIP
Mar. 8-9………………Daytona Beach, FL
Mar. 21……………..…Wortham, TX
Apr. 12…………………Glen Helen, CA
May 15…………………Hangtown, CA
June 7………………….Muddy Creek, TN
June 12……………..…Mt. Morris, PA
July 5…………………..Red Bud, MI
Aug. 21…………………Crawfordsville, IN
Photos: Geico, KTM BTO, John Basher, John Ker, Jody Weisel, Honda Australia, Yamaha


Click here to subscribe to MXA: https://hi-torque.com/motocrossaction