MOTOCROSS ACTION WEEKEND NEWS ROUND-UP: MATH & MOTOCROSS

Click here to subscribe to MXA: https://hi-torque.com/motocrossaction
WHO GOT THE BETTER DEAL?
The MXA test crew split up this weekend. We sent Dennis Stapleton, John Ker and Travis Fant to Anaheim III. Jody Weisel and the merry band went to Glen Helen to race. John Basher and Daryl Ecklund went to Idaho to race Timbersled snowbikes. Here, Brock Hoyer demonstrates what a Timbersled is. Who got the best deal?
WHEN WAS THE LAST TIME A LIZARD WENT THROUGH AMA SOUND CHECK?


KTM SETS RECORD WITH 158,760 BIKE SOLD IN 2014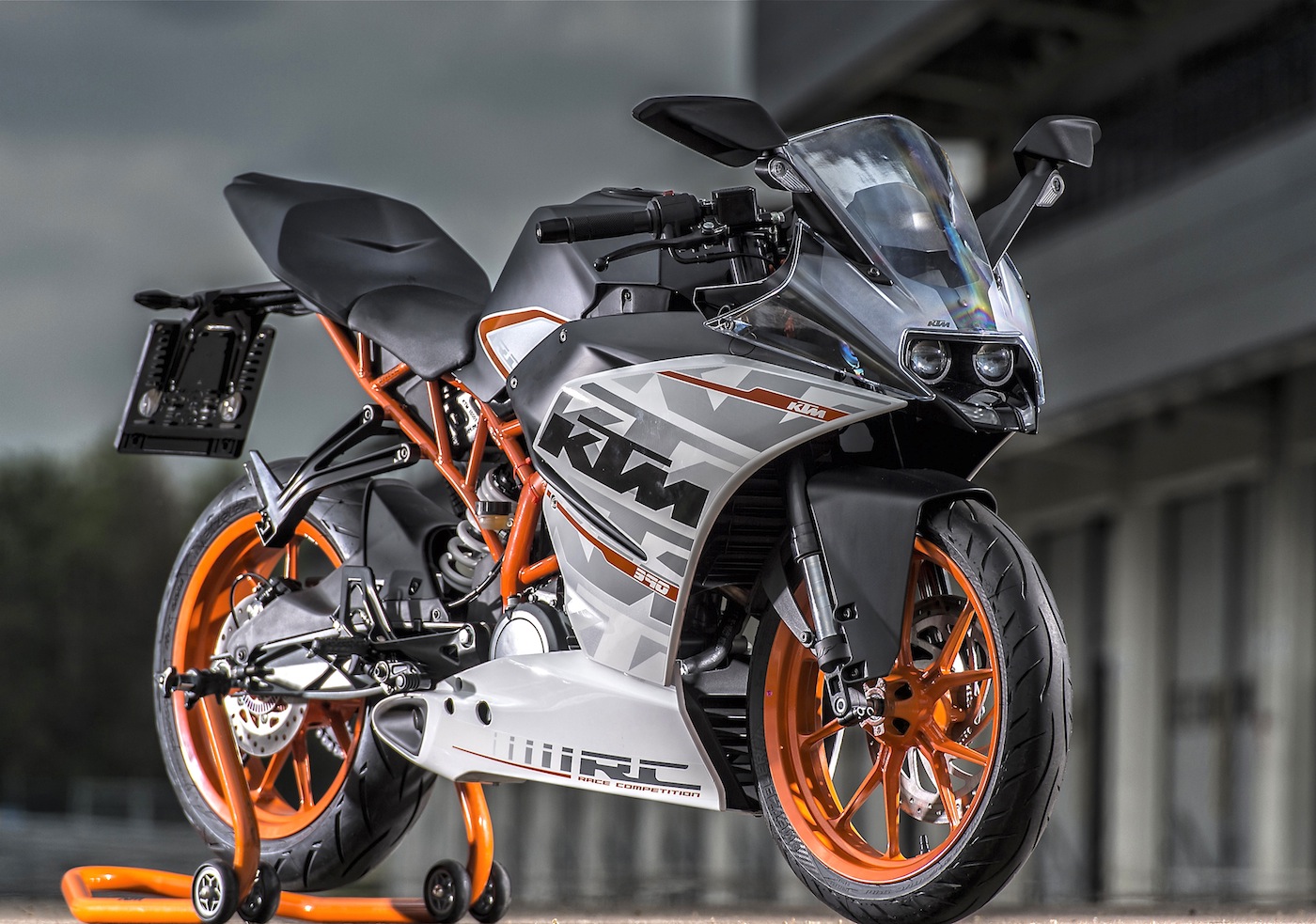 Although KTM has built its name with offroad bikes, its new line of street bikes , like this RC390, promise major growth potential.

KTM set an all-time sales record with 158,760 units moved in 2014. KTM is the largest European brand, beating out BMW (123,495 units) for the second straight year. These sales figure includes sales from Husqvarna, but Husky's contribution to KTM's 28.2 percent sales growth was not a major issue. KTM not only grew at 28.2 percent, but they reported a 20.7 percent increase in revenue. The Austrian factory produced the bulk of the machines, but KTM also has a successful operation in India, run by Bajaj, that makes the small displacement Duke and RC models that are sold world-wide.​
MEANWHILE, HUSKY SETS A NEW SALES RECORD
2014 was a momentous year for the Husqvarna brand. A total number of 16,337 Huskys were sold last year. The company passed the magical 100 million Euro mark in turnover and this growth provided Husqvarna Motorcycles with production and sales figures never before achieved during the iconic brand's 111 years of motorcycle production.
2015 SUPERCROSS AT A GLANCE

Ken Roczen looked like he was going to own the Supercross series at the start of the seaosn, but he has slipped over the last two races.
Date           Venue                      450                       250
Jan. 3…..Anaheim I…………Ken Roczen…….Jessy Nelson
Jan. 10…Phoenix…………….Eli Tomac……….Cooper Webb
Jan. 17…Anaheim II………..Ken Roczen…….Cooper Webb
Jan. 24…Oakland……………Trey Canard……Malcolm Stewart
Jan. 31…..Anaheim III…….Ryan Dungey…..Cooper Webb
Feb. 7…..San Diego
Feb. 14…Dallas
Feb. 21…Atlanta
Feb. 28…Atlanta
Mar. 7…Daytona
Mar. 14…..Indy
Mar. 21…Detroit
Mar. 28…St. Louis
Apr. 11…..Houston
Apr. 18….Santa Clara
Apr. 25. ..New York
May 2……Las Vegas
450 Points leader…Ryan Dungey (KTM)
250 West points leader…Cooper Webb (Yam)
THIS WEEK'S BIRTHDAY BOYS: TRAVIS 37, TONY D 58 & GASTON 68

Feb. 1…Gaston Rahier 1947
Feb. 2…Matt Buyten 1980
Feb. 2…Erv Braun

Feb. 2…Tyler Evans 1980

Feb. 2…Selvaraj Narayana

Feb. 3…Guennady Moissev 1948
Feb. 3…Jake Windham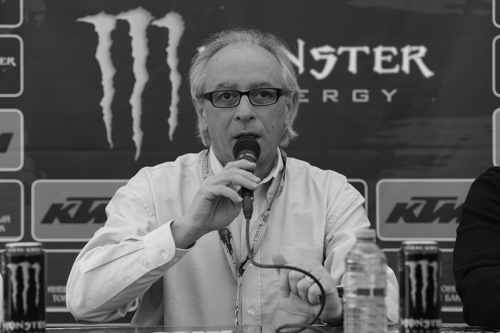 Feb. 3…Vito Ippolito
Feb. 4…Johnny Jump

Feb. 5…Julien Bill 1983
Feb. 5…Bryan Johnson
Feb. 5…Jimmy Lamastus 1979
Feb. 5…Emily Orr

Feb. 6…Tony DiStefano 1957

Feb. 6…Travis Preston 1978
MOST VIEWED 2015 MXA TEST BIKE VIDEOS
You can find all of MXA's 2015 videos on YouTube by typing in "Motocross Action Magazine."
1. 2015 Honda CRF250………………156,468
2. 2015 Yamaha YZ250F……………..129,821
3. 2015 KTM 450SXF…………………120,069
4. 2015 Kawasaki KX250F…………..111,518
5. 2015 Kawasaki KX450F……………83,058
6.2015 KTM Factory Edition…………82,985
7. 2015 Yamaha YZ450F……………..81,432
8. 2015 250 Shootout………………….77,515
9. 2015 KTM 250SXF………………….74,924
10. 2015 KTM 125SX/250SX………..70,914
11. 2015 Yamaha YZ125/YZ250……68,155
12. 2015 450 Shootout………………..60,938
13. 2015 Honda CRF450……………..52,091
14. 2015 Husqvarna FC250…………41,147
15. 2015 Suzuki RM-Z450……………37,961
16. 2015 KTM 350SXF………………..34,422
17. 2015 Husqvarna FC450…………19,818
18. 2015 Suzuki RM-Z450…………..11,827
Total…………………………………….1,200,000

Click here to subscribe to MXA: https://hi-torque.com/motocrossaction
TOP TEN IN SUPERCROSS POINTS: AFTER THE FINAL ANAHEIM

Ryan Dungey's victory at Anaheim III extended his lead over Ken Roczen to 11 points.
2015AMA 450 POINT STANDING
(After 5 of 17 races)
1. Ryan Dungey…107
2. Ken Roczen…96
3. Eli Tomac…84
4. Trey Canard…84
5. Jason Anderson…74
6. Justin Barcia…58
7. Cole Seely…45
8. Andrew Short…43
9. Davi Milsaps…43
10. Chad Reed…42
2015 AMA 250 WEST POINT STANDINGS
(After 5 of 9 races)
1. Cooper Webb…111
2. Jessy Nelson…93
3. Zach Osborne…87
4. Tyler Bowers…84
5. Justin Hill…78
6. Aaron Plessinger…74
7. Malcolm Stewart…68
8.  Shane McElrath…64
9. Josh Hansen…61
10. Alex Martin…59
SADDLEBACK PARK: THEN AND NOW
This was the bad news back in September 10, 1984. Saddleback was closing.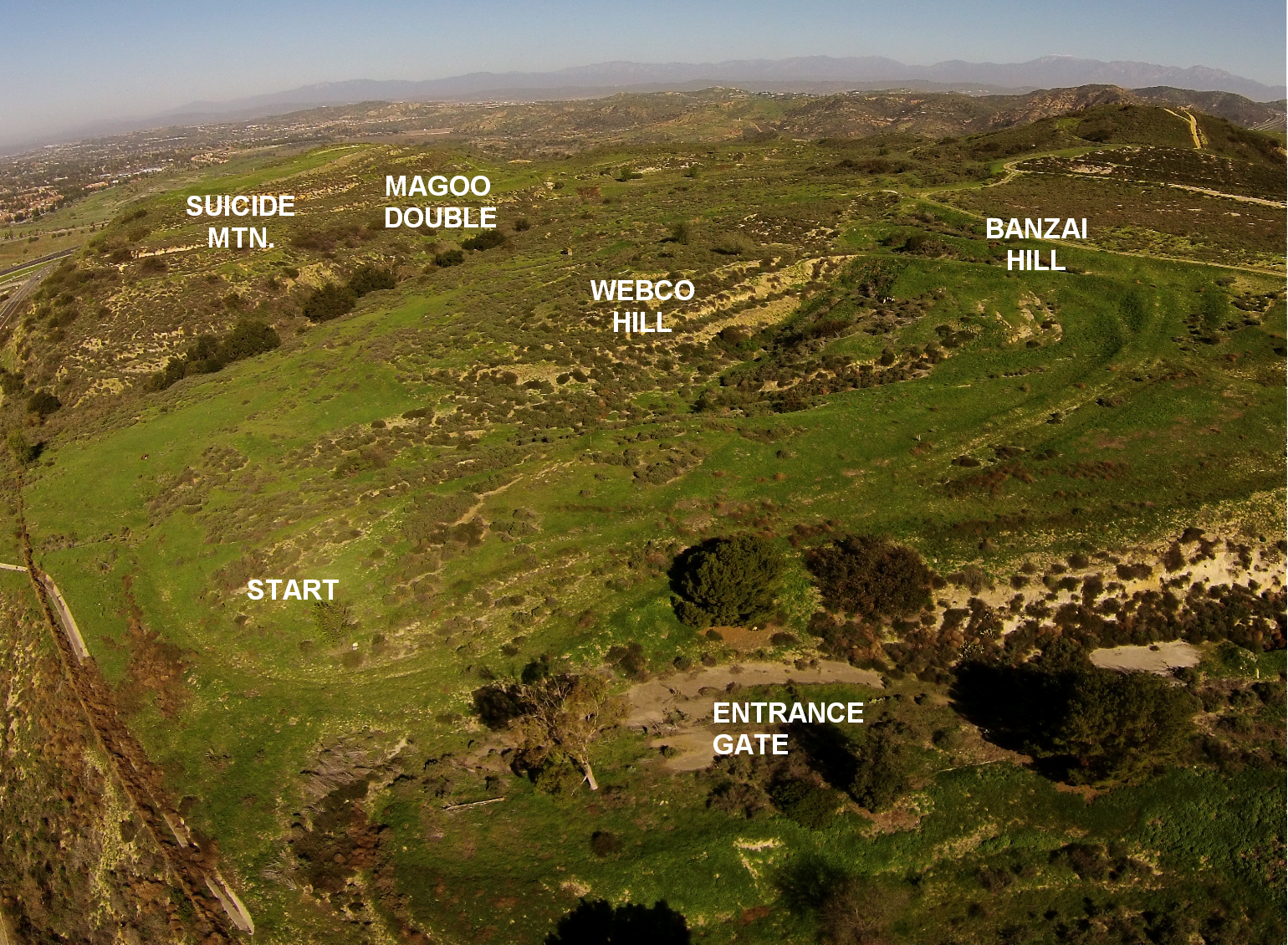 This is Saddleback Park today. Only the old-school Saddleback Specialists could recognize the place.
WHAT KEN ROCZEN SAW DURING HIS OAKLAND CRASH: BARS & STARS

STEFAN EVERTS ASSIGNED TO DEVELOP KTM JUNIORS
Ten-time World Champion Stefan Everts.
Back in 2013 KTM signed Stefan Everts to a three-year contract extension through 2016. He has officially been the 250 Grand Prix team manager since then (Claudio DeCarli took over as the 450 team manager when Tony Cairoli joined the team). However,  in November of 2014, the 250 GP team manager position was handed to KTM's Technical Coordinator Dirk Gruebel. Now, Stefan Everts has been assigned to develop KTM's future hopefuls (Jorge Prado of Spain, Conrad Mewse of England and Josiah Natzke of New Zealand). These three riders have all played a leading part in recent Junior World and European Motocross Championships and are considered riders of significant potential. Additionally, this new role allows the 41-year-old to spend more time helping the fledgling career of 10-year-old son Liam. Everts will steer the Junior operation in the European amateur series and national events with the assistance of his father, Harry Everts, who is KTM's official talent scout. Stefan Everts has been at KTM since 2006.
KERRY GRAEBER TO HEAD UP SUZUKI'S MARKETING EFFORT
Leave the gator at home Kerry.
The Questus Ad agency has hired Kerry Graeber as Marketing Director for Suzuki. Prior to joining Questus, Graeber was at the AIMexpo Group, AMA Pro Racing and Suzuki. Graeber's most recent accomplishment was leading the marketing efforts for the successful AIMexpo motorcycle shows in Orlando. Graeber will head up Questus' new satellite office in Brea, California, which is being opened in support of Suzuki. Questus also operates offices in San Francisco and New York.
MXA PRODUCT SPOTLIGHT: PRO CIRCUIT TEAM GRAPHICS
The Monster Energy/Pro Circuit/Kawasaki Team Graphics are now available for the KX85, KX250F and KX450F models. The 2015 Team Graphic is designed to give your bike the "factory" Monster Energy/Pro Circuit/Kawasaki look, and feature heavy-duty clear vinyl for all sticker components, which will help keep your kit looking new for a long time. Each high-quality screen printed kit contains front and rear fender decals, tank/shroud decals, fork guard decals, air box and swing arm decals, seat cover and front fender arches. Available for the KX250F (2013-2015), KX450F (2012-2015) and KX85 (2014-2015). Matching number plate backgrounds available separately through N-Style. $199.95. For more info go to www.procircuit.com.

Click here to subscribe to MXA: https://hi-torque.com/motocrossaction
THE PRIVATEER JOURNEY PROGRAM
The Privateer Journey (TPJ) is led by founder and team manager Ted Parks. The Privateer Journey provides transportation and logistical support for up and coming racers. Any rider who has traveled the Supercross circuit and  pitted out of the back of a van can attest to the toll it can take – in addition to having to compete at every race. TPJ offers a full factory experience to young racers to focus on the task at hand: Qualifying for races and gaining valuable experience as they live out their dream.
The rider who sign on with the The Privateer Journey race their own their own bikes and pay their own way into each round. They don't have a factory ride just yet – but they are hoping to catch someone's eye while they are learning the ropes. These are the guys that are on the bubble each and every weekend so a trip to the Main Event is not guaranteed, but the experience of battling against the best Supercross riders in the world, representing the underdog in every way makes the TPJ riders endearing to anyone who has aspired to be a part of something bigger. These are the working class racers and Motorcycle-Superstore.comis happy to help them as they make their dreams of racing Supercross a reality. The riders in 2015 include Nick Schmidt (450), Teddy Parks (450), Adam Enticknap (450), Chad Cook (450), Dustin Pipes (450), Justin Sipes (450), Chad Gores (250), Dylan Lemburg (250), Shawn Yarbrough (250), Ronnie Hapner (250) and Killian Auberson (250). Find out more at www.privateerjourney.com.
WORLD MINI GRAND PRIX COMING ON APRIL 14-18
For more info go to www.nmamx.com
MEMORIES OF THE WAY WE WERE

THE 2015 SUPERCROSS TV SCHEDULE


All times are Eastern. There are 13 races on Fox Sports 1 (including Daytona), 3 races on Fox Sports 2 and one on Fox.
HOW TO SUBSCRIBE TO MXA & MAKE A PROFIT ON THE DEAL

This is the latest MXA. It could be hand delivered to your door by a uniformed agent of the Federal Government. Is this a great country or what?

Do you subscribe to MXA? You should. we know that you think that print magazines are dead and that the internet will fill the void, but most of the stuff in the current issue of MXA won't appear on the web for several months. Luckily, you can get all of MXA on iPhone, iPad, Kindle or Android by going to the Apple Store, Amazon or Google play, but better yet get thee Digital desktop version at https://hi-torque.com/product/motocross-action-digital-edition/ or click on the link below to get the print version delivered to your door for only $15.99 (plus you get a free $25 Gift Card from Rocky Mountain ATV/MC just for subscribing). There is a profit to be made in this deal for you. For the Print magazine go to: http://hi-torque.com/product/subscribe-to-motocross-action-magazine/
COMPLETE 2015 AMERICAN RACE SCHEDULE

Round six of the AMA Supercross series will be Saturday night in San Diego. Malcolm Stewart (34) hopes to make up for his A3 disaster.

2015 AMA SUPERCROSS CHAMPIONSHIP
Jan. 3………………….Anaheim, CA
Jan. 10…………………Phoenix, AZ
Jan. 17…………………Anaheim, CA
Jan. 24…………………Oakland, CA
Jan. 31…………………Anaheim, CA
Feb. 7…………….…….San Diego, CA
Feb. 14…………………Arlington, TX
Feb. 21…………………Atlanta, GA
Feb. 28…………………Atlanta, GA
March 7………………..Daytona, FL
March 14………….…..Indianapolis, IN
March 21……………..Detroit, MI
March 28……………..St. Louis, MO
April 11………………..Houston, TX
April 18………………..Santa Clara, CA
April 25………………..East Rutherford, NJ
May 2…………………..Las Vegas, NV
2015 AMSOIL ARENACROSS CHAMPIONSHIP
Jan. 10-11………….…Cincinnati, OH
Jan. 16-18………….…Grand Rapids, MI
Jan. 23-25…………….Colorado Springs, CO
Jan. 31- Feb. 1…..…..Nashville, TN
Feb. 6-8……………….Wilkes-Barre, PA
Feb. 21-22……………Tampa, FL
Feb. 28- Mar.1………Kansas City, MO
Mar. 6-8……………….Council Bluffs, IA
Mar. 13-15……………Southaven, MS
Mar. 21-22……………New Orleans, LA
Mar. 28-29……………Austin, TX
April 11-12……………Spokane, WA
April 18-19……………Tacoma, WA
April 25-26……………Fresno, CA
May 1-3………………..Las Vegas, NV

2015 AMA NATIONAL CHAMPIONSHIP
May 16…………….…Hangtown, CA
May 23…………….…Glen Helen, CA
May 30………….……Thunder Valley, CO
June 6………………..Muddy Creek, TN
June 13……………….Mt. Morris, PA
June 27………………Budds, MD
July 4…………………Red Bud, MI
July 18………..……..Millville, MN
July 25……………….Washougal, WA
August 8………….…Unadilla, NY
August 15……….…..Miller Motorsports, UT
August 22 …………..Crawfordsville, IN
2015 GEICO ENDUROCROSS CHAMPIONSHIP
March 6……………….Daytona Beach, FL
March 21……………..Salt Lake City, UT
April 25……………….Sacramento, CA
May 1………………….Las Vegas, NV
May 30………………..Phoenix, AZ
June 5…………………Austin, TX
Aug, 22……………….Atlanta, GA
Oct. 3………………….Denver, CO
Oct. 17…………………Everett, WA
Nov. 7………………….Boise, ID
Nov. 20-21…………..Ontario, CA
2015 WORCS WORLD OFFROAD CHAMPIONSHIP
Jan. 18…………………Taft, CA
Feb. 8………………….Primm, NV
March 1 ………………Peoria, AZ
March 29 …………….TBA
April 19……………….Hurricane, UT
May 24 ……………….Cedar City, UT
Aug. 2 …………………TBA
Sept. 27 ………………Glen Helen, CA
Oct. 18 ………………..Prim, NV
2015 GNCC CROSS-COUNTRY CHAMPIONSHIP
March 8……………………Palatka, FL
March 15…………………Washington, GA
March 29…………………Morgantown, NC
April 12……………………Union, SC
April 26……………………Crawfordsville, IN
May 10…………………….Odessa, NY
May 24…………………….Masontown, WV
June 7……………………..Millfield, OH
June 21……………………Shoeshow, WV
Sept. 20…………………..Unadilla, NY
Oct. 4………………………Central City, PA
Oct. 18…………………….Wheeling, WV
Nov. 1……………………..Crawfordsville, IN
2015 WOMEN'S NATIONAL CHAMPIONSHIP
Mar. 8-9………………Daytona Beach, FL
Mar. 21……………..…Wortham, TX
Apr. 12…………………Glen Helen, CA
May 15…………………Hangtown, CA
June 7………………….Muddy Creek, TN
June 12……………..…Mt. Morris, PA
July 5…………………..Red Bud, MI
Aug. 21…………………Crawfordsville, IN
WORLD TWO-STROKE CHAMPIONSHIP
April 4…Glen Helen, CA
NMA WORLD MINI GRAND PRIX
April 14-18…Glen Helen, CA
MAMMOTH MOUNTAIN MOTOCROSS
June 19-28…Mammoth Lakes, CA
AMA NATIONAL AMATEUR CHAMPIONSHIP
July 26-Aug. 1…Hurricane Mills, TN
FIM 250/450 GRAND PRIX OF USA
Sept. 20…Glen Helen, CA
WORLD VETERAN MOTOCROSS CHAMPIONSHIP
Nov. 7-8…Glen Helen, CA
Photos: Harry Leitner, Suzuki, KTM, Geico Honda, AIMexpo, Yoshimura Suzuki

Click here to subscribe to MXA: https://hi-torque.com/motocrossaction