MXA'S WEEKEND NEWS ROUND-UP: THE LAST BIG TO-DO IS HERE
 PRO CIRCUIT'S MONSTER CUP TEAM WILL NOT BE THE PRO CIRCUIT TEAM ON MONDAY
Jake Weimer.
Pro Circuit is sending Josh Hill and Jake Weimer to the Monster Cup this weekend on 450s. The impetus for having Josh Hill ride the Straight Rhythm and Monster came came from Monster Energy. Mitch said that he was tentative about working with Josh Hill, but he said that he was pleasantly surprised that Hill was easy to work with and very professional.
As for Jake Weimer, Mitch just wanted to help his former Pro Circuit 250 rider out. Mitch says that he has no plans to field a 450 team after Monster Cup — unless some sponsors stepped up to pay the bills. So, after the Monster Cup, Josh Hill and Jake Weimer will go back on the open market.
Christophe raced for Pro Circuit in the 250 class and had a Kawasaki deal on the GPs two years ago.
Mitch also says that he called Christophe Pourcel earlier to see if he wanted to race the two exhibition races, but Pourcel told him that his Yamaha contract didn't run out until after the Monster Cup was over. At that point, Mitch got involved in the Hill/Weimer deal. Pourcel called him back a couple weeks later and said that he had been released early from his Yamaha deal. Sadly, Mitch had already committed to two riders and didn't have anything to offer Christophe. Mitch and Pourcel are very friendly — and Pourcel had been Mitch's first choice. Que Sera.
 PRE-SEASON VIDEO: JUSTIN BRAYTON  ON THE BTO KTM
YAMAHA SIGNS ROMAIN FEBVRE FOR 450 WORLD CHAMPIONSHIPS
The Rinaldi Yamaha Grand Prix team has signed French 250 rider Romain Febvre to be Jeremy Van Horebeek's 450 teammate for 2015. Febvre finished third in the 2014 FIM 250 World Championships for Husqvarna. Febvre will travel to Italy this week to begin getting used to this new YZ450F. Romain said, "I can finally start work this week and I've bought a plane ticket without a return journey at the moment because I'm keen to get to Italy and then see what we have to do. I've already had two quiet weeks and I want to get started with my preparation and work for 2015. I know I will have things to learn about MXGP and this new challenge but I believe I'm in the right place to do that. On the 250 I liked to use a lot of rpm and liked wide spread of power but we'll have to see with the 450. From what I saw in 2014 Van Horebeek had the bike working really nicely and I'm sure I get the engine to my liking. I know the team have such a good name for giving riders the best packages they need."
Team owner Michele Rinaldi said, "Our team changes for 2015 with Romain joining Jeremy in MXGP, but we already made positive work with the YZ450FM in 2014 and I know we will be able to offer our new rider exactly the same possibilities with set-up and performance for next season."
THIS WEEK'S BIRTHDAY BOYS & ONE GIRL


Oct. 17…Torsten Hallman 1939
Oct. 17…Evel Knievel 1938

Oct. 18…David Vuillemin 1977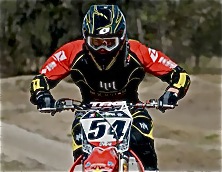 Oct. 18…Matt Boni 1987
Oct. 18…Marcus Hansson 1969
Oct. 19…Vince Friese 1990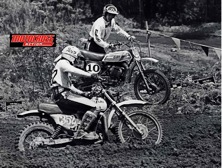 Oct. 19…Jimmy Ellis 1955

Oct. 20…Adam Cianciarulo 1996
Oct. 21…Terren O'Dell 1991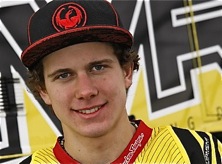 Oct. 21…Matiss Karro 1991
Oct. 22…Michael Brandes 1975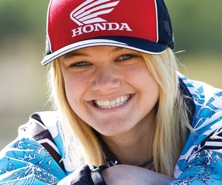 Oct. 22…Ashley Fiolek 1990
SUPERCROSS ON THE FRONT BURNER THIS WEEKEND: AUSTRALIA AND LAS VEGAS

2014 AUSTRALIAN SUPERCROSS CHAMPIONSHIP
October 18………..Phillip Island
October 19………..Phillip Island
November 8………Brisbane
2014 GEICO ENDUROCROSS  CHAMPIONSHIP
October 18…Everett, WA
November 15…Boise, ID
November 22…Ontario, CA
2014 MONSTER CUP
October 18….Las Vegas, NV
2014 WORLD OFFROAD CHAMPIONSHIP (WORCS) SERIES
October 17-19…Primm, NV
2013 ALL-JAPAN MOTOCROSS CHAMPIONSHIP
October 26…………Sugo
2014 CANADIAN ARENACROSS CHAMPIONSHIP
October 24-25…………..Armstrong, BC
November 7-8…………..Cloverdale, BC
November 28-29……….Chilliwack, BC
December 5-6……………Chilliwack, BC
2014 REM OCTOBERCROSS (FORMERLY COMMOTION BY THE OCEAN)
October 25………………..Glen Helen, CA
2014 WORLD VETERAN MOTOCROSS CHAMPIONSHIP
November 1-2…………….Glen Helen, CA
2014 PARIS SUPERCROSS
November 15-16……………Bercy
ASK THE MXPERTS: HOW TO CHOOSE THE RIGHT SPRING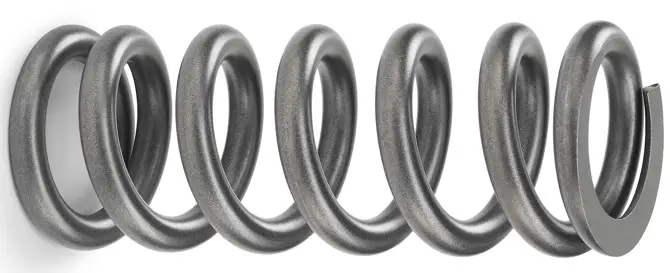 Dear MXA,
I own a 2008 YZ125 that was set up for a light rider, so the springs are too light. I bought 4.7 kg/mm spring and 4.9 kg/mm titanium rear spring, but I can't decide which to install for my weight. Help?
The stock 2008 YZ125 shock spring rate is 4.7 kg/mm. You can make the choice between the 4.7 and 4.9 without riding the bike. With either one of the springs on your bike, set the race sag at 100mm. Second, get off the bike and measure the free sag (how much the bike sags under its own weight). Three, If free sag is more than 40mm, go to the softer shock spring. Four, if free sag is less than 30mm, go to the stiffer spring. Five, although the Ti spring may be listed as a 4.9 kg/mm that probably isn't the way it will feel. In our experience titanium springs are always a little lighter than they are rated.
2014 REM OCTOBERCROSS COMING IN OCTOBER 25 — IS THAT REALLY NEXT WEEKEND?

For more info go to www.remsatmx.com
MEMORIES OF THE WAY WE WERE: STORMIN' ACROSS AMERICA

Don't write to them today—they went out of business 30 years ago.
USED IT, ABUSED IT, TESTED ITL KTM KTM 250/300 POWER VALVE ADJUSTER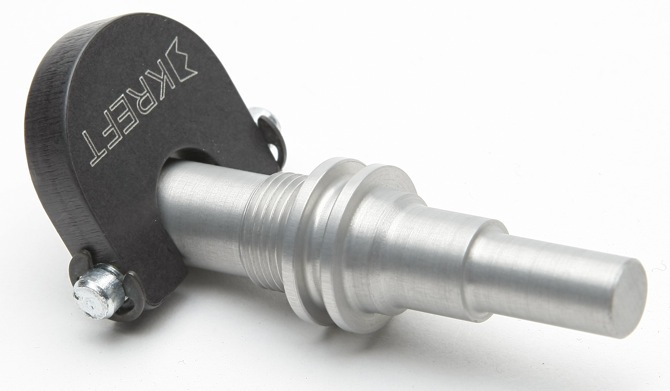 The KTM Power Valve is a flapper valve that alters the size of the exhaust port. It opens and closes in relationship to the engine's rpm. As the rpm increases, the Power Valve overcomes the resistance of the Power Valve spring, and the opening of the valve can be changed by increasing or decreasing the preload on the Power Valve spring. The Kreft Power Dial makes it possible to adjust the spring preload on the KTM 250/300 Power Valve without tools. In fact, we could pull over to the side of the track and adjust it in seconds before continuing on our merry way.
VERDICT: The MXA test riders started by turning the adjust in one-half turn and then out one-half turn. The difference between the two settings is very noticeable. This was a worthwhile tuning exercise. $95.95—www.kreftmoto.com or (970) 403-2715.
DID YOU SAVE THIS STUFF? YOU COULD BE AN EBAY MILLIONAIRE ON 25 YEARS