MXA'S WEEKEND NEWS ROUND-UP: THINGS THAT GO CLUNK IN THE NIGHT
THERE ARE 10 SUPERCROSS WINNERS WHO COULD BE IN THE 2020 CHAMPIONSHIP CHASE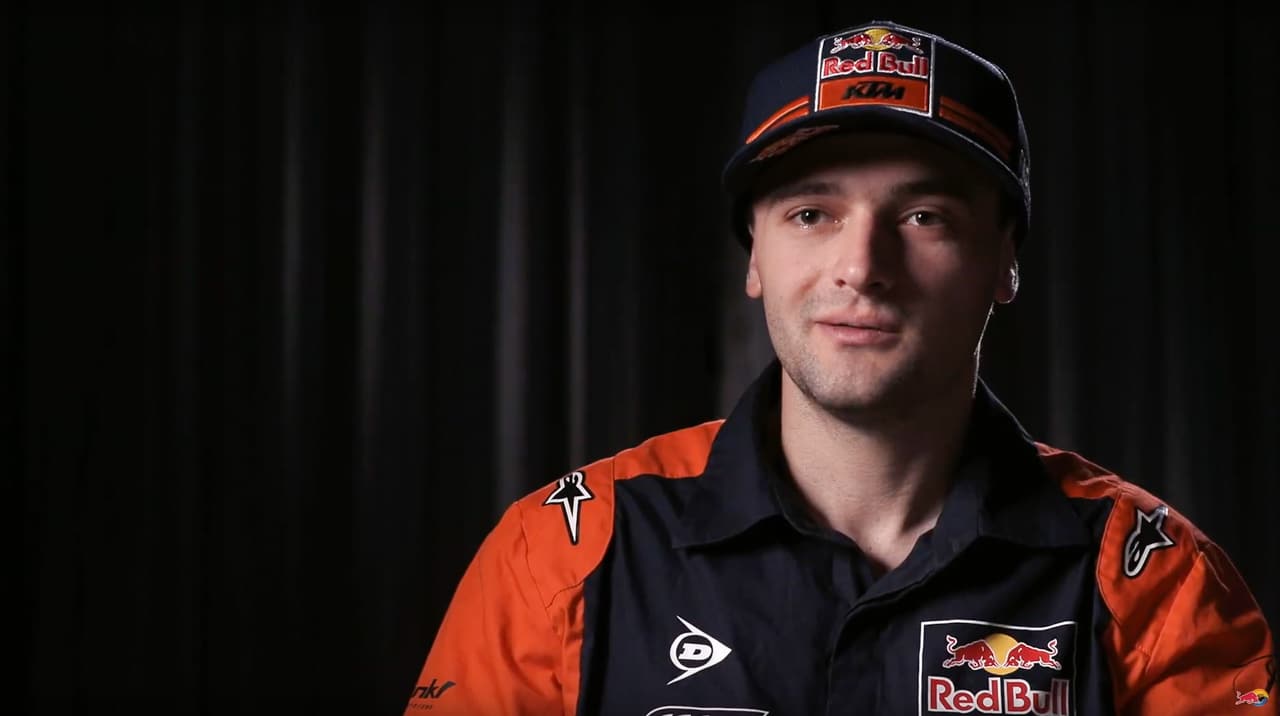 Cooper Webb is the defending AMA 450 Supercross Champion, but for some reason he is not the favorite to win it in 2020. But he wasn't the favorite in 2019 either.
Obviously, we have to write Marvin Musquin off as an AMA Supercross winner who will be racing this year —Marvin had ACL surgery earlier this month. Josh Grant often shows up out of the blue, but he has struggled with injuries for the last few years and may not make an appearance. That leaves 8 former Supercross event winners on the starting gate at Anaheim I. Chad Reed is looking for his 250th main event—what happened to Chad after that is unknown what Chad's plans are.
ACTIVE WINNERS IN THE 2020 SUPERCROSS SERIES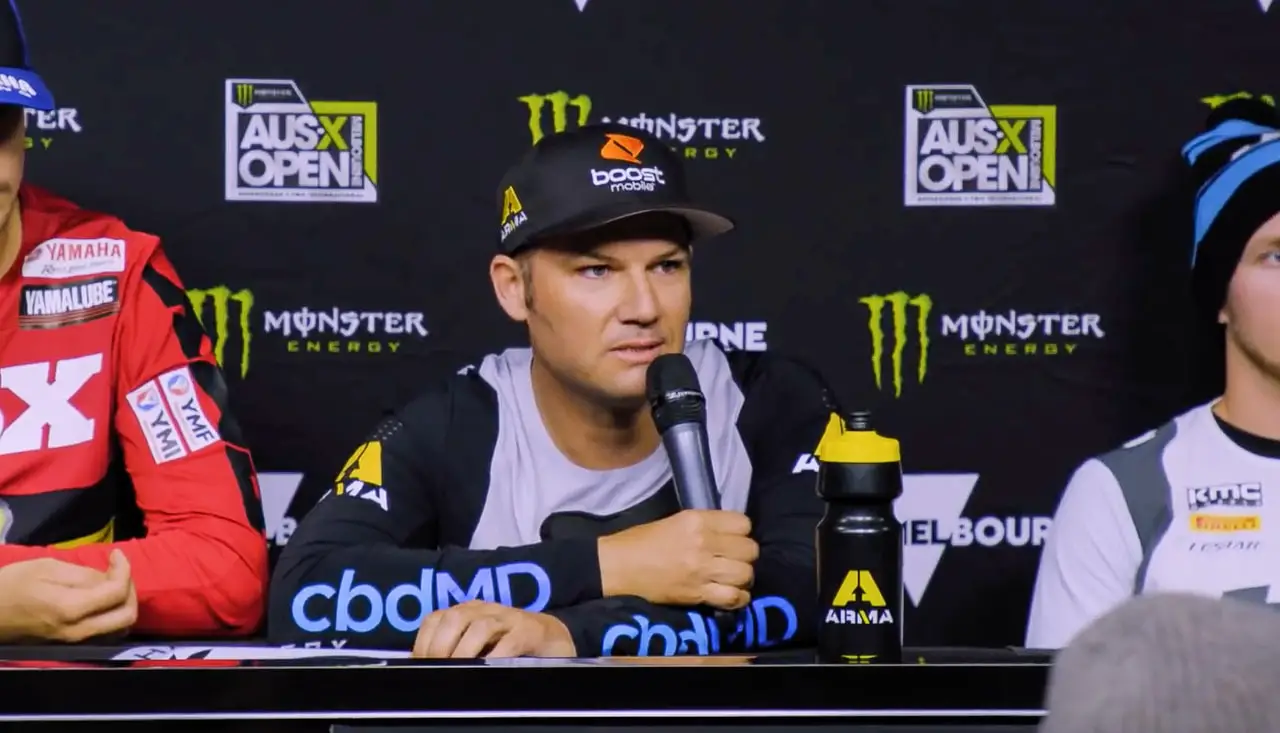 Chad Reed wants to move on to his automobile racing career, but first he wants to get to 250 main event starts.
1. Chad Reed…44
2. Eli Tomac…27
3. Ken Roczen…11
4. Marvin Musquin…8
5. Jason Anderson…7
5. Cooper Webb…7
7. Justin Barcia…3
8. Josh Grant…1
8. Justin Brayton…1
8. Blake Baggett…1
WHAT THE 2020 MOTOCROSS BIKES ACTUALLY WEIGH
These are the actual weights of the current crop of 2020 motocross bikes (lightest to heaviest). They have been weighed on the same calibrated balance-beam scale and are weighed with the official AMA and FIM system of empty gas tanks but all other fluids.
2020 450 MOTOCROSS BIKES
1. 2019 KTM 350SXF…222
2. KTM 450SXF…223
3. Husqvarna FC450…224
4. Kawasaki KX450F…233
5. Yamaha YZ450F…238
6. Honda CRF450…238
76. Suzuki RM-Z450…241
2020 250 MOTOCROSS BIKES
1. 2019 KTM 250SXF…218
2. Husqvarna FC250…219
3. Kawasaki KX250F…221
4. Yamaha YZ250F…226
5. Suzuki RM-Z450…226
6. Honda CRF250…228
WHAT THE 2020 BIKES ACTUALLY COST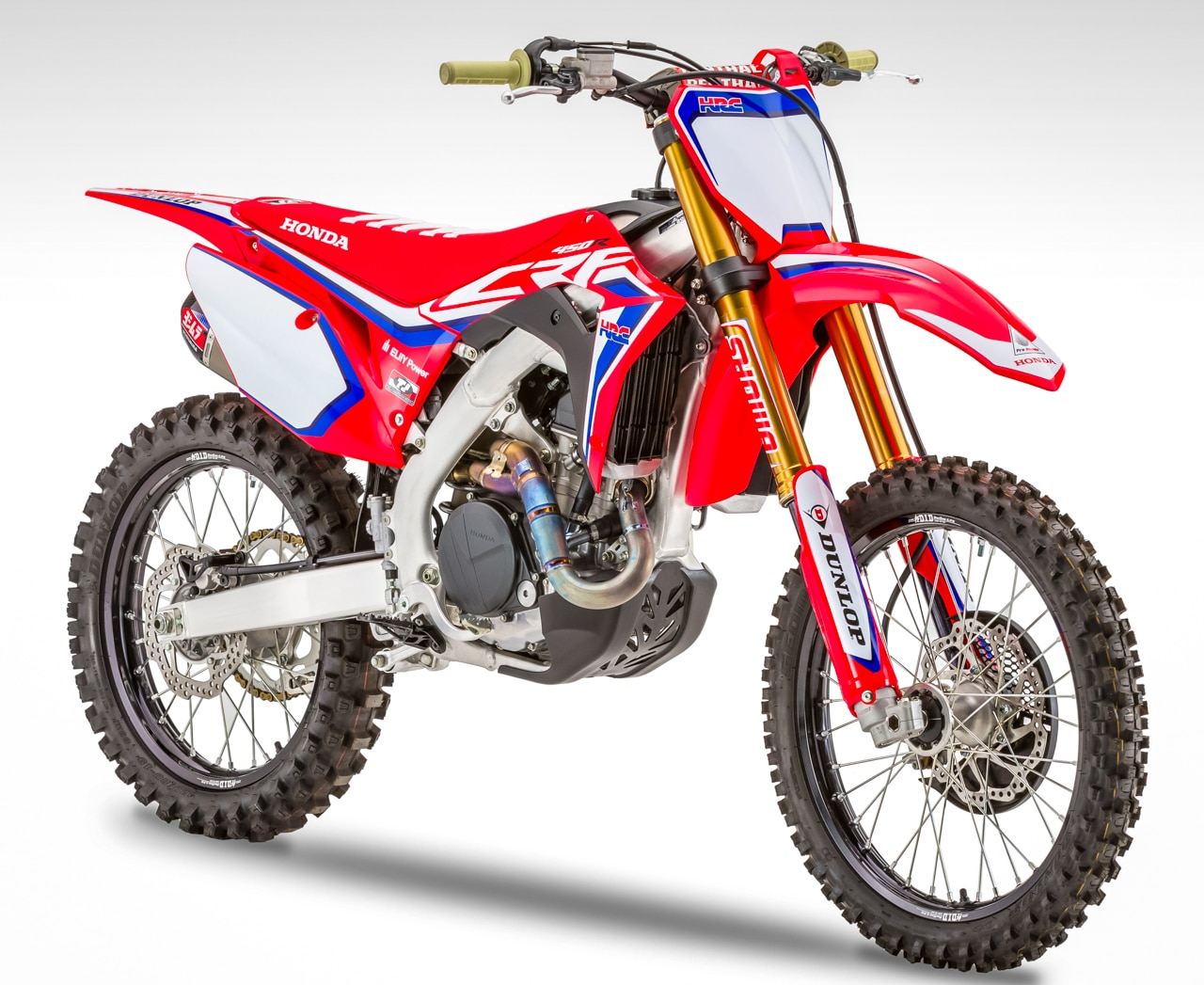 The most expensive 2020 motocross bike is the 2020 Honda CRF450 Works Edition at $11,999.
These are the Manufacturers Suggested Retail Prices for all the 2020 dirt bikes. These are recommended as the price that a dealer should put on the bikes on the showroom floor. Of course, the dealer is free to lower the price if he is over-stocked or the manufacturer is giving him spiffs (bonuses) to move slower movers. By the same token a dealer can raise the price on the first new bike sin the showroom or for bikes that in limited supply. Thus, the MSRP is little more than a suggestion. It is important to remember that bike prices are set in the country of origin. That means that the price is the USA is determined by the exchange rate of the euro to the dollar for KTM and Husky and the yen for Honda, Yamaha, Suzuki and Kawasaki.
Honda CRF250.
HONDA MOTOCROSS
Honda CRF450…$9399
Honda CRF450RWE: $11,999
Honda CRF250R: $7999
Honda CRF150R: $5099
Honda CRF450RX: $9699
Honda CRF250RX: $8299
Honda CRF450X: $9799
Honda CRF250F: $4599
Honda CRF150F: $3799
Honda CRF125F Big Wheel: $3499
Honda CRF125F: $3099
Honda CRF110F: $2399
Kawasaki KX450.
KAWASAKI MOTOCROSS
Kawasaki KX450: $9299
Kawasaki KX250: $7799
Kawasaki KX100: $4599
Kawasaki KX85: $4349
Kawasaki KX65: $3699
Kawasaki KLX300R: $5499
Kawasaki KLX230R: $4399
Kawasaki KLX140: $3099
Kawasaki KLX140L: $3399
Kawasaki KLX140G: $3699
Kawasaki KLX230: $4599
Kawasaki KLX250S: $5399
Husqvarna FC450.
HUSQVARNA MOTOCROSS
Husqvarna FC450: $10,099
Husqvarna FC350: $9899
Husqvarna FC250: $9199
Husqvarna TC250 two-stroke: $8399
Husqvarna TC125 two-stroke: $7399
Husqvarna TC85 Big Wheel two-stroke: $6299
Husqvarna TC85 two-stroke: $6099
Husqvarna TC65 two-stroke: $5149
Husqvarna TC50 two-stroke: $4349
Husqvarna FX450: $10.699
Husqvarna FX350: $10,499
Husqvarna TX300 two-stroke: $10,099
Husqvarna FE501: $11,099
Husqvarna FE350: $10,499
Husqvarna TE300i two-stroke: $10,099
Husqvarna TE250i two-stroke: $9899
Husqvarna TE150i two-stroke: $8899
2020 KTM 85SX.

KTM MOTOCROSS
KTM 450 SXF: $9999
KTM 350 SXF: $9799
KTM 250 SXF: $9099
KTM 250 SX two-stroke: $8299
KTM 150 SX two-stroke: $7499
KTM 125 SX two-stroke: $7299
KTM 85 SX Big Wheel two-stroke: $6199
KTM 85 SX two-stroke: $5999
KTM 65 SX two-stroke: $5049
KTM 50 SX two-stroke: $4349
KTM 50 SX MINI two-stroke: $3849
KTM 500 XCF-W: $10,999
KTM 350 XCF-W: $10,499
KTM 450 XCF: $10,599
KTM 350 XCF: $10,499
KTM 250 XCF: $9499
KTM 300 XC-W TPI two-stroke: $9999
KTM 250 XC-W TPI two-stroke: $9799
KTM 250 XC TPI two-stroke: $9799
KTM 300 XC TPI two-stroke: $9999
KTM 150 XC-W TPI two-stroke: $8799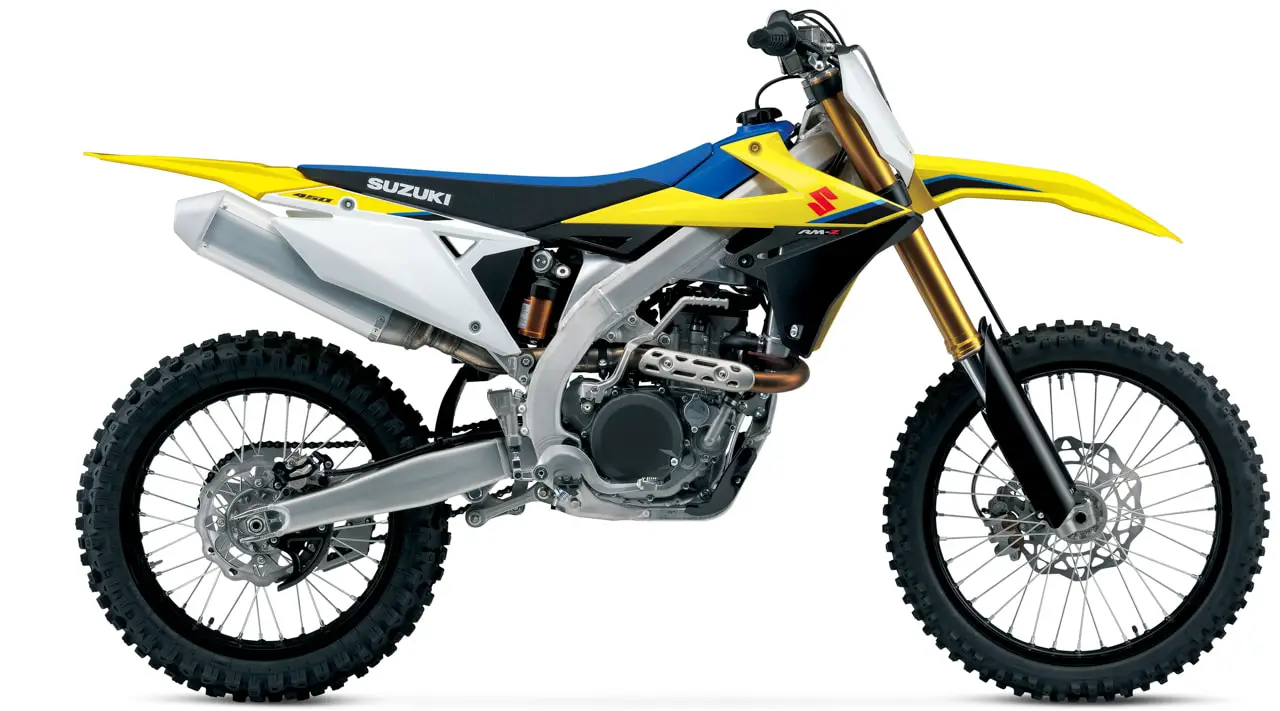 2020 Suzuki RM-Z450.
SUZUKI MOTOCROSS
Suzuki RM-Z450: $8999
Suzuki RM-Z250: $7899
Suzuki RM85 two-stroke: $4249
2020 Suzuki DR-Z125L
Suzuki DR-Z125: $3299
Suzuki DR-Z50: $1749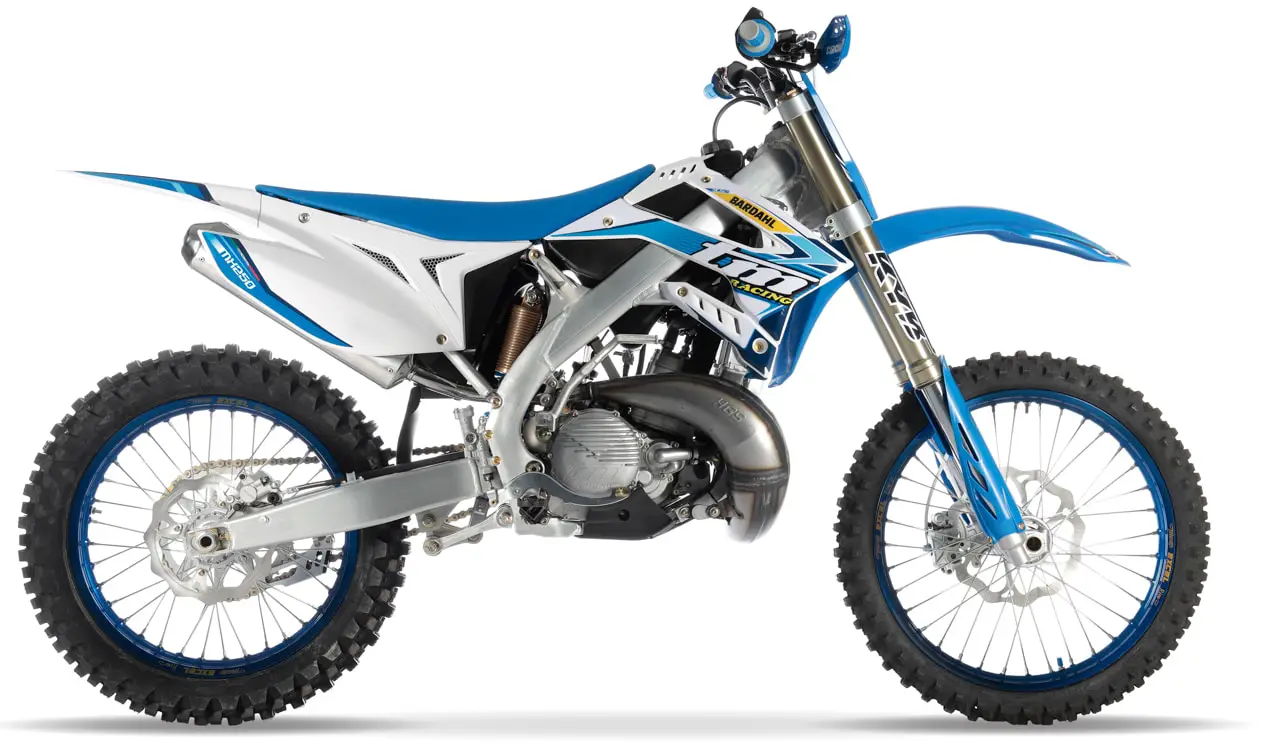 2020 TM 250MX.
TM MOTOCROSS
TM 530FI-MX: $10,995
TM 450FI-MX: $10,995
TM 300FI-MX: $10,995
TM 250FI-MX: $10,995
TM 300 ES: $9395
TM 85MX two-stroke: $6495
TM 100 MXBig Wheel two-stroke: $6595
TM 85MX 10/21 two-stroke: $8195
TM 125MX two-stroke: $8395
TM 144MX two-stroke: $8695
TM 250MX two-stroke: $9195
TM 300MX two-stroke: $9395
2020 YAMAHA YZ125
YAMAHA MX
Yamaha YZ450F: $9399
Yamaha YZ250F: $8199
Yamaha YZ250 two-stroke: $7499
Yamaha YZ125 two-stroke: $6599
Yamaha YZ85 two-stroke: $4699
Yamaha YZ65 two-stroke $4599
Yamaha YZ450FX: $9599
Yamaha YZ250FX: $8499
Yamaha YZ250X two-stroke: $7599
Yamaha YZ125X two-stroke: 6699
Yamaha TT-R230: $4449
Yamaha TT-R125LE: $3349
Yamaha TT-R110: $2299
Yamaha TT-R50E: $1699
Yamaha PW50 two-stroke: $1499
DEBBI TAMIETTI'S REM PHOTO SITE: NEED A PHOTO FOR YOUR CHRISTMAS CARD?
Jon Ortner.
Famous moto-photographer Debbi Tamietti goes to every REM race at Glen Helen to be with her former CMC Number One  husband Val Tamietti. And while it isn't the AMA Nationals, Grand Prix or Motocross des Nation that she used to shooting photos at, she loves to shoot photos—and she loves to almost give them away. Here are few of her snaps from last Saturday at REM race—she has plenty more on her site.
Kent Reed.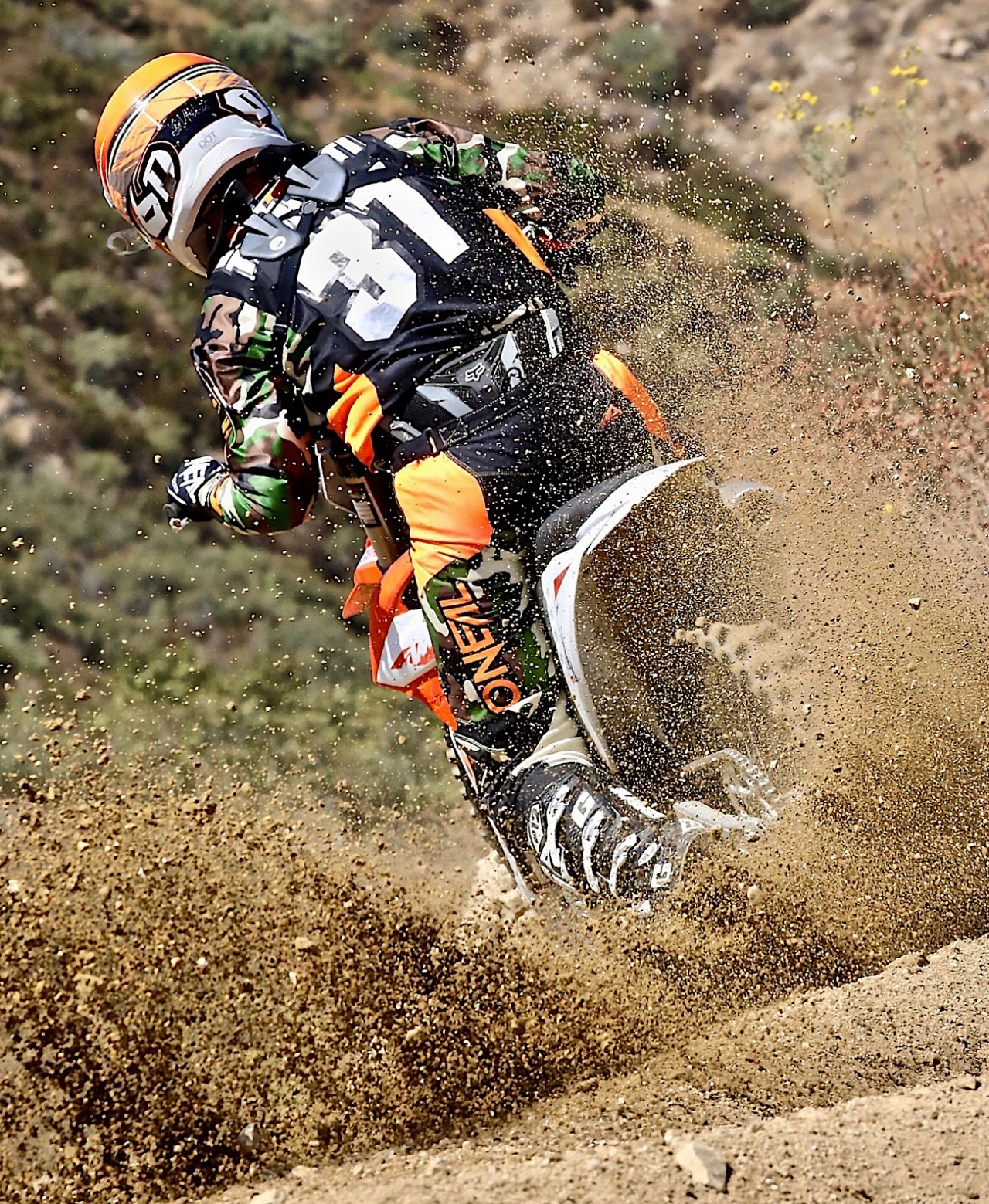 Val Tamietti.
The Over-50 Experts.
Debbi puts all the photos she shoots at REM up on her SmugMug page, where REM racers can peruse the hundreds of photos she shoots and order digital photos  for as little a $1.50. Debbi gives all the money she makes to charity. To look at this week's REM races go to www.debbitamietti.smugmug.com
WHAT IT COSTS TO DO BUSINESS WITH GIUSEPPE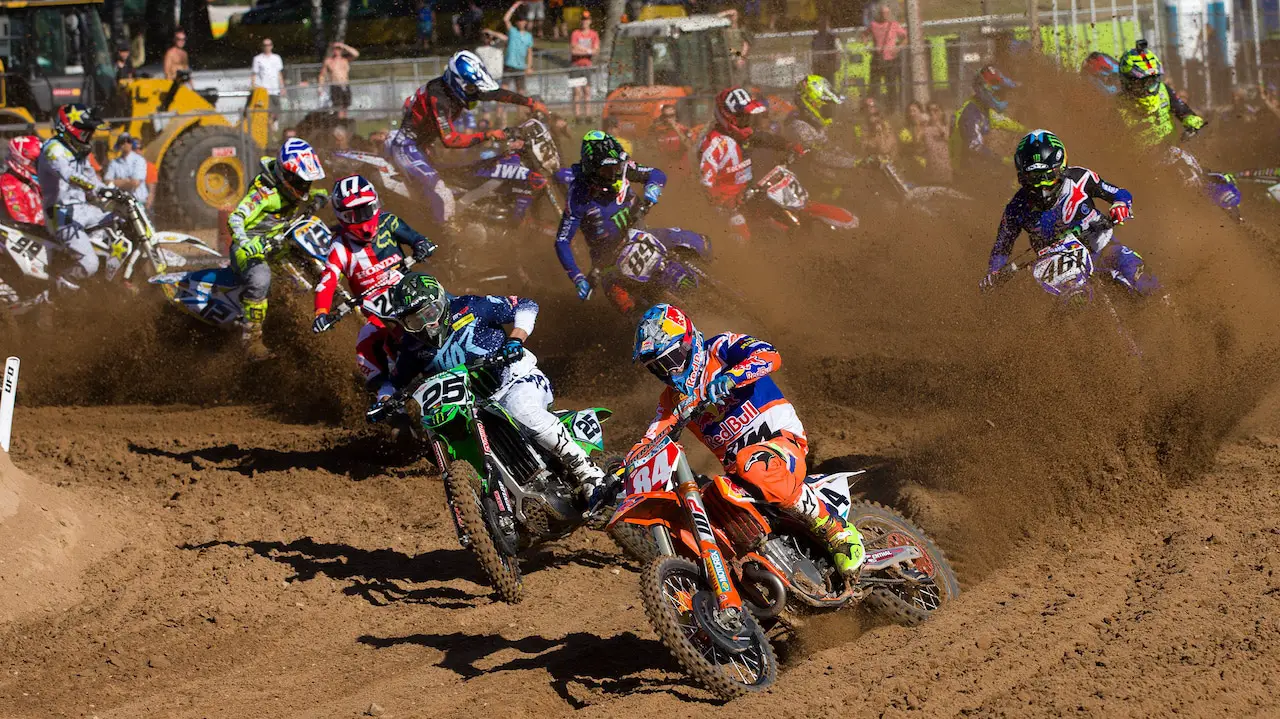 The first turn at Kegums.
The Latvian government has decided to allocate $413,000 to the Latvian Motorsport Federation (LaMSF) for the sanction fee for the World Motocross Championship. Originally, the Latvian government didn't think it had the money to hold a Latvian Grand Prix. But, thanks to the support of the state, the Kegums will be on the 2020 MXGP calendar.
According to the Latvian Ministry of Education and Science, the GP has attracted around 1,700,000 dollars in foreign funds to the Latvian economy. The Kegums MXGP is also broadcast in more than 70 countries. The Latvian GP will be held on June 14th.
4th ANNUAL JERSEY NELSON MOTOCROSS SCHOOL ON THURSDAY, DECEMBER 19 AT PALA


The 4th Annual Jessy Nelson MX School will  be held on Thursday, December 19 at Pala Raceway. Riders of all ages and skill levels get the opportunity to learn from some of the nation's top motocross/Supercross riders. The proceeds from this event will go to benefit Jessy Nelson and Micky Dymond. For more details or to register for the 4th Annual Jessy Nelson MX School, please Click Here.
REM MOTOCROSS FINALE ON DEC. 21 — TURN OUT THE LIGHTS THE PARTY'S OVER

For more info go to www.remsatmx.com
GLEN HELEN'S NEW YEAR'S GRAND PRIX CROSS-COUNTRY RACE ON DEC. 29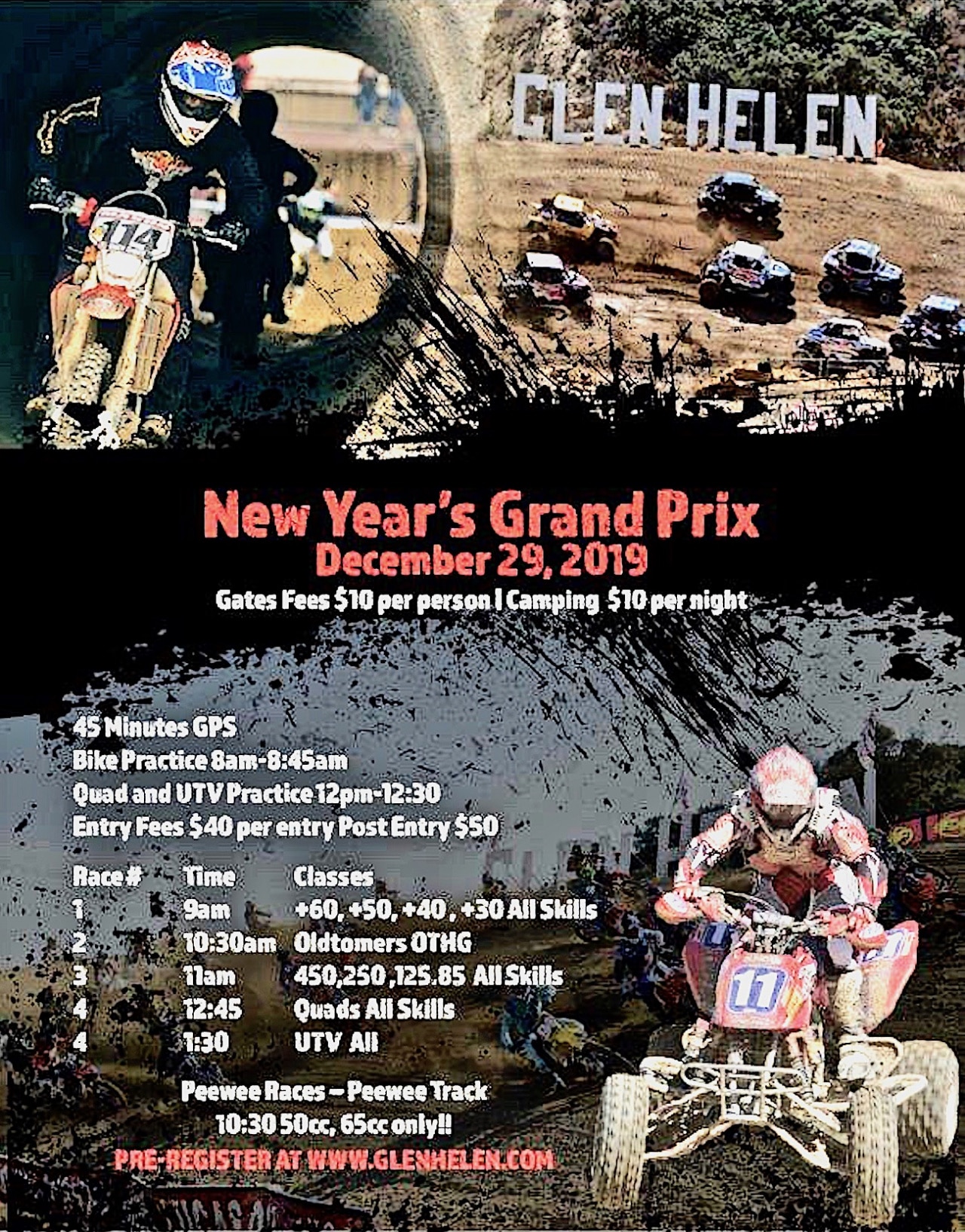 For more info go to www.glenhelen.com
29TH ANNUAL MECUM'S VINTAGE MOTORCYCLE AUCTION ON JAN. 21-26, 2020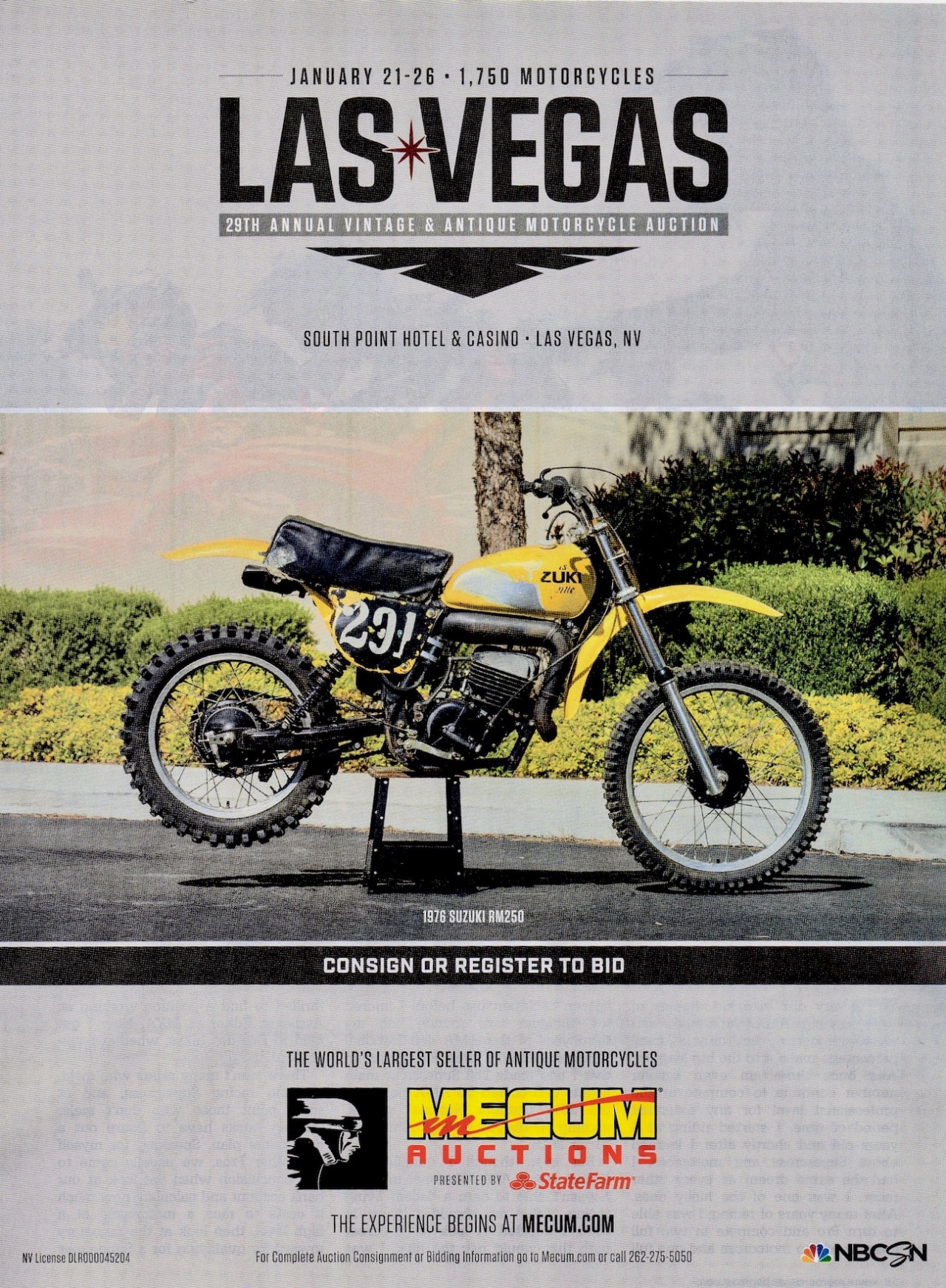 For more info go to www.mecum.com.
2020 BRITISH ARENACROSS CHAMPIONSHIP STARTS ON JANUARY 31, 2020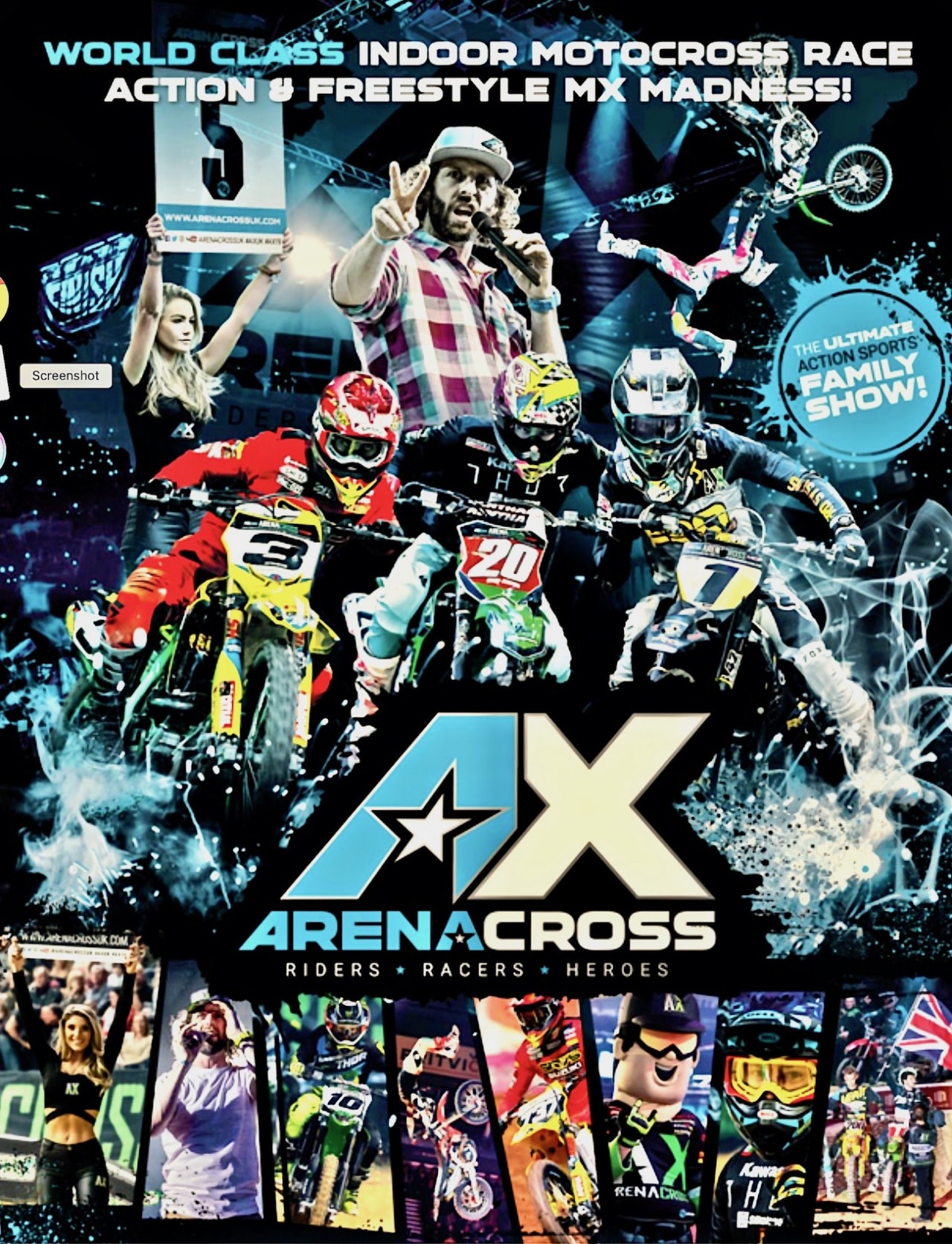 Jan. 31-Feb. 1…Birmingham, England
Jan. 17-18…Belfast, Northern Ireland
Feb. 21-22…London, England
2020 SOBOBA TRAIL RIDE ON FEB. 23, 2020, ON THE SOBOBA INDIAN RESERVATION
For more information about the San Jacinto, California, trail ride go to www.sobobarides.biz
2020 UPDATED WORCS RACE SCHEDULE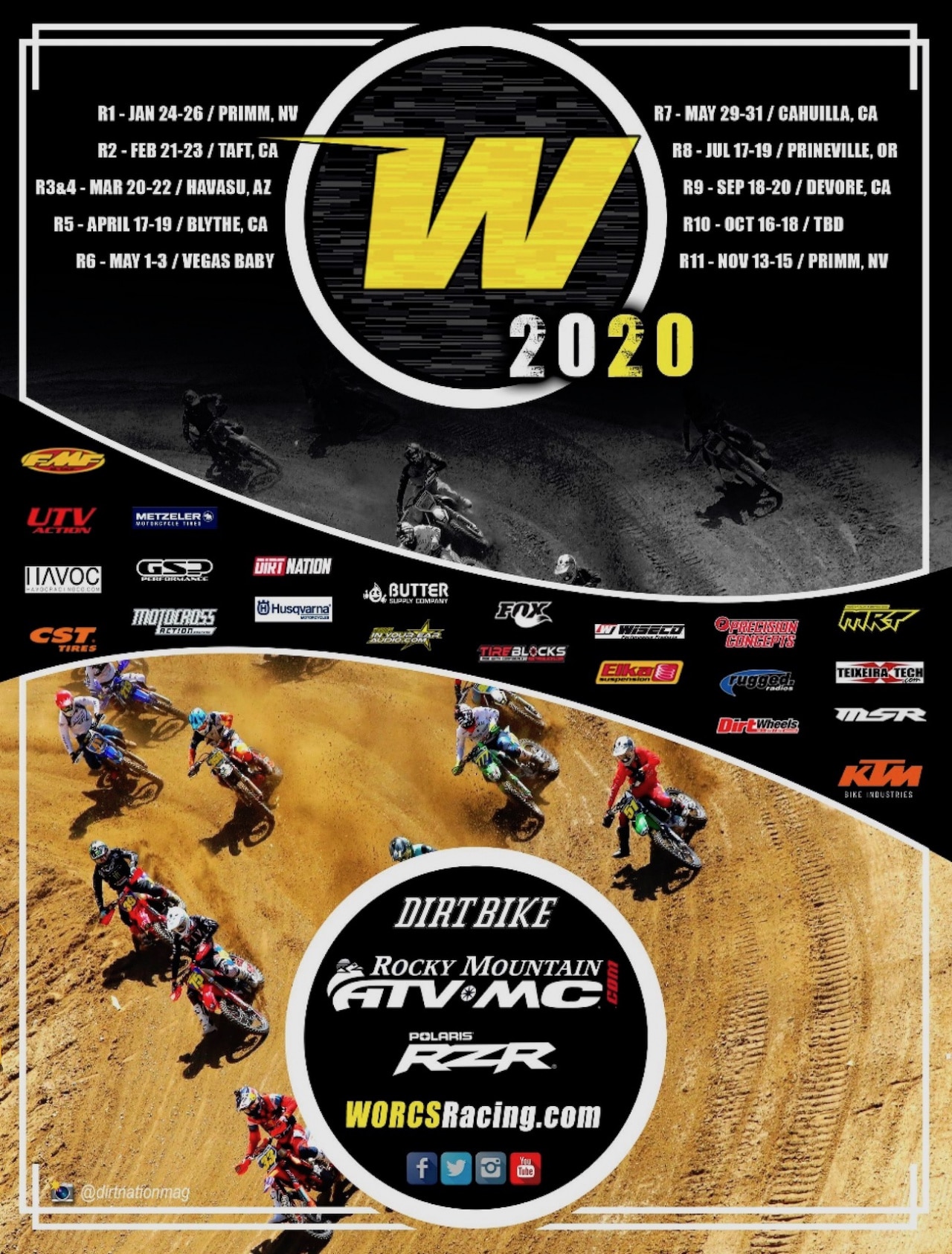 For more info go to www.worcsracing.com.
2020 OLD SCHOOL SCRAMBLES TT RACE SCHEDULE
For more info go to www.ossrg.org
2020 KICKER ARENACROSS SERIES RACE SCHEDULE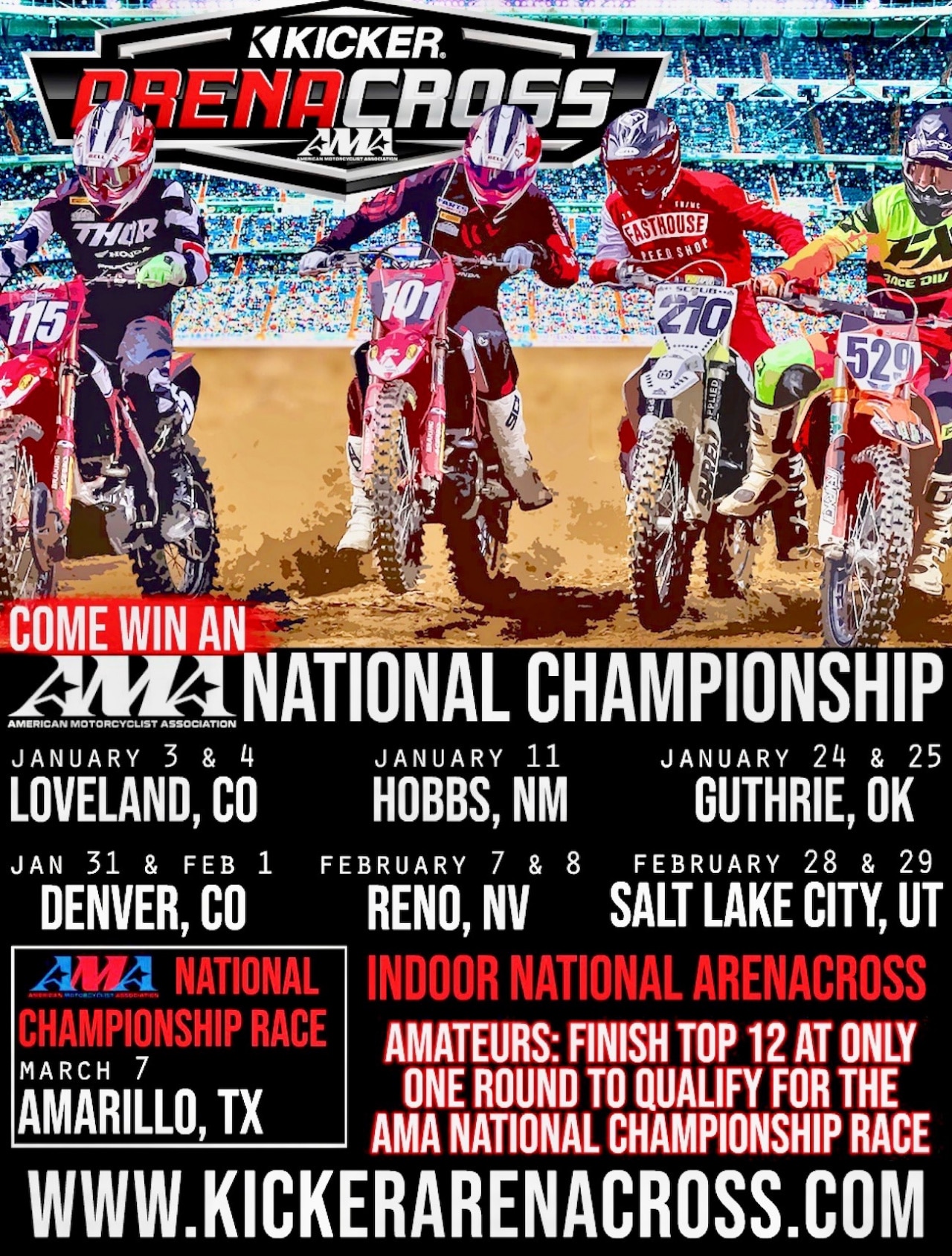 For more info go to www.kickerarenacross.com
BIKES YOU WISH YOU HAD RIDDEN: THREE-SPEED VERTEMATI V495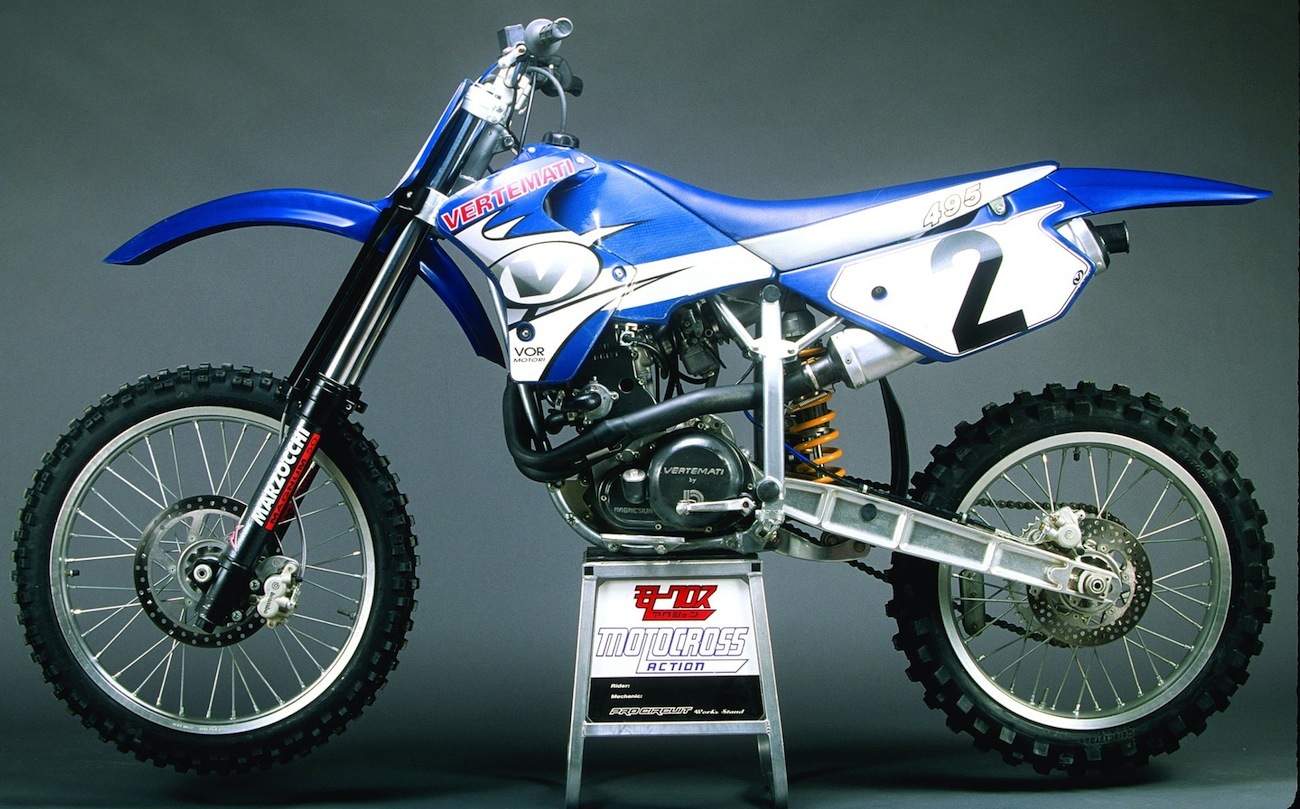 This Italian built Vertemati V495 was as rare as hens teeth. The exotic bike featured a hand-built engine, odd bolt-together frame and a three-speed gearbox, with neutral on the bottom.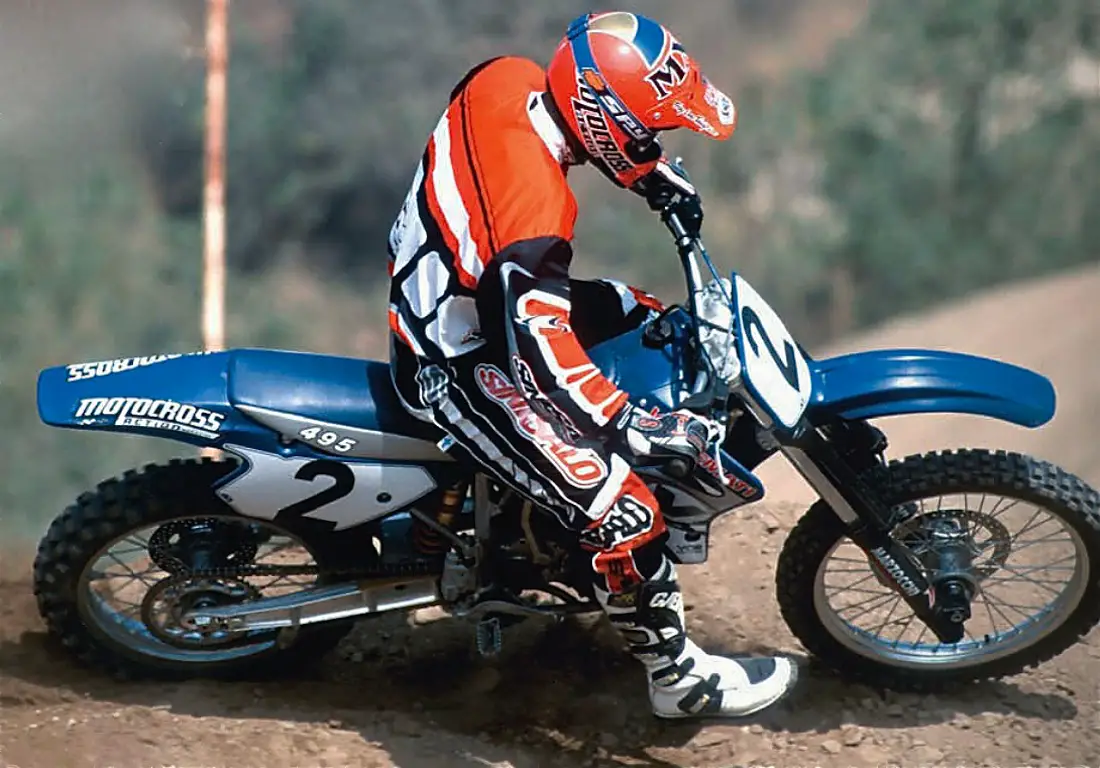 MXA test rider Willy Musgrave raced the V495 several times, but couldn't come to terms with the tall chassis flexible frame and three-speed gearbox. It wasn't the dream bike everybody thought it was.
SEE THE 2020 EVS SPORTS CATALOG NOW
Read the new EVS catalog by Clicking Here
THE YAMAHA YOU WISH YOU COULD SPIN LAPS IN: THE R1DT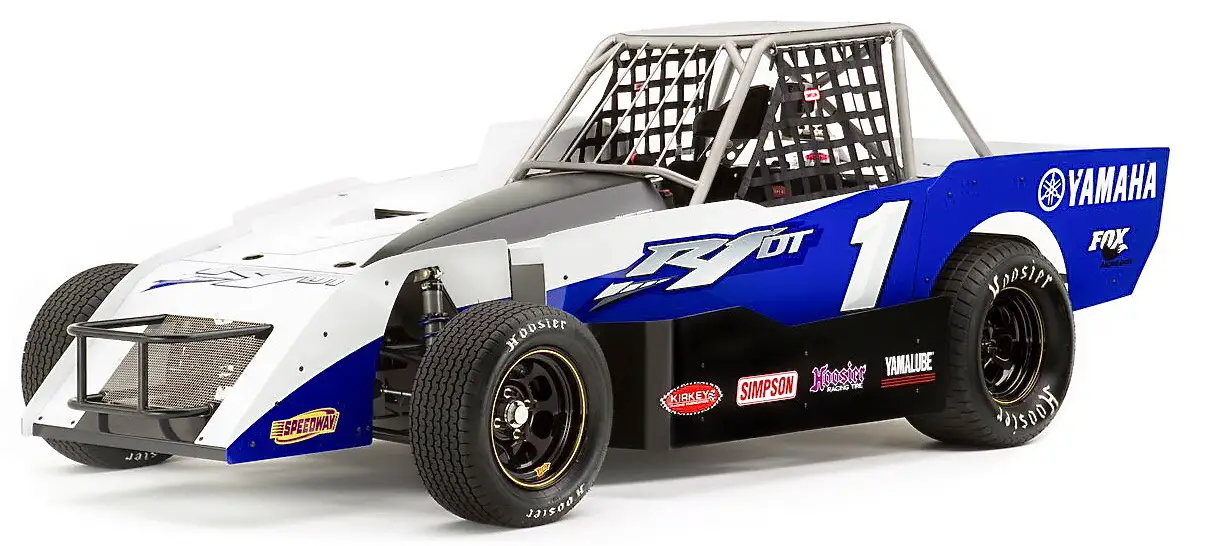 This entry-level dirt track car could open the doors to dirt track racing to many ATV, quad and UTV racers.
Yamaha built and incredibly cool dirt track car featuring a tube chassis powered by a fuel-injected inline four-cylinder engine from Yamaha's R1S production motorcycle. The car was designed to be low maintenance and low cost. With over 500 active dirt tracks in the United States running weekly programs Yamaha hoped to attract and audience for an inexpensive dirt track car. It must not have been there, because Yamaha discontinued the R1DT project in February of 2019.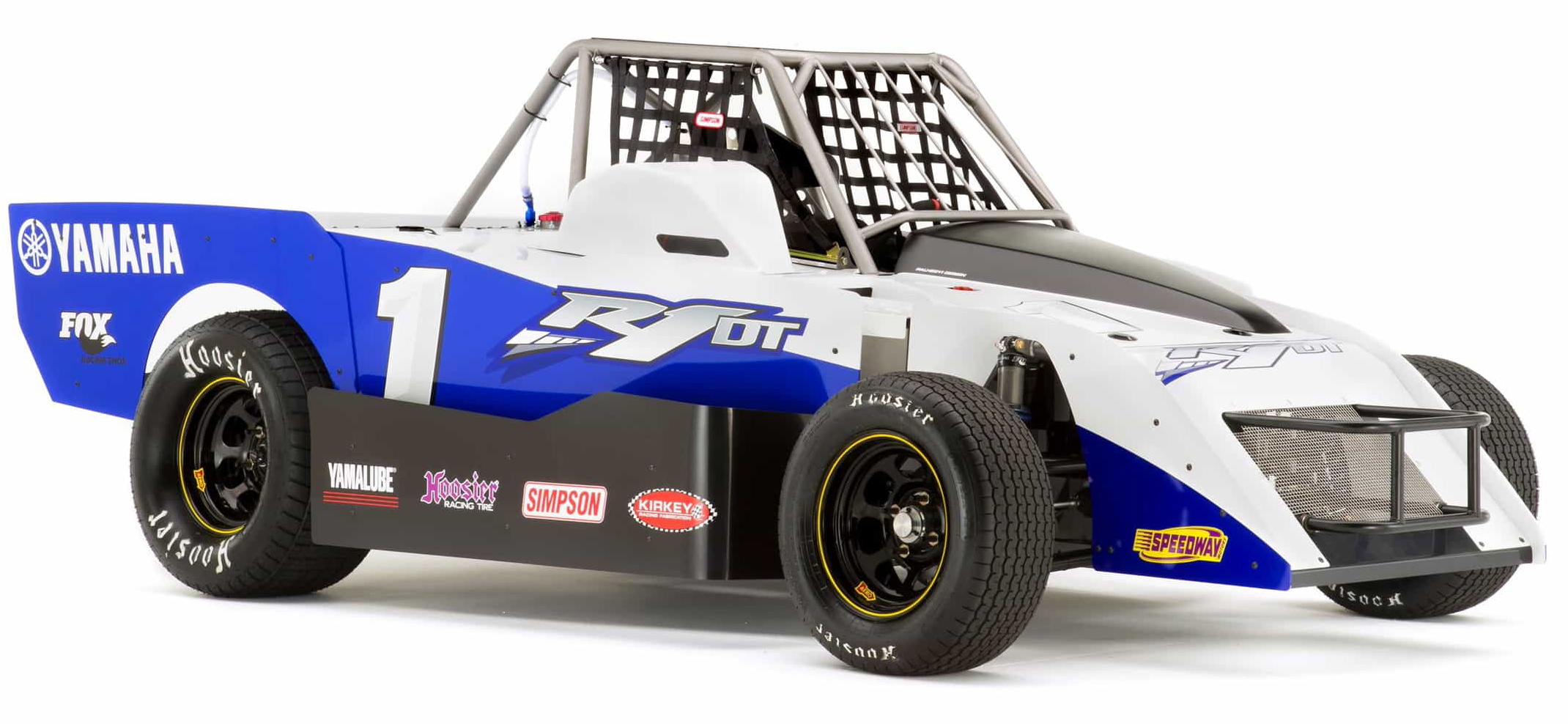 The Yamaha R1DT was only raced once, at Perris Speedway. It was an invitational race featuring 7 R1DT cars. The race was won by off-road truck racer C.J. Greaves.
ANOTHER YAMAHA RACE CAR THAT YOU MISSED OUT ON: YAMAHA FORMULA CROSS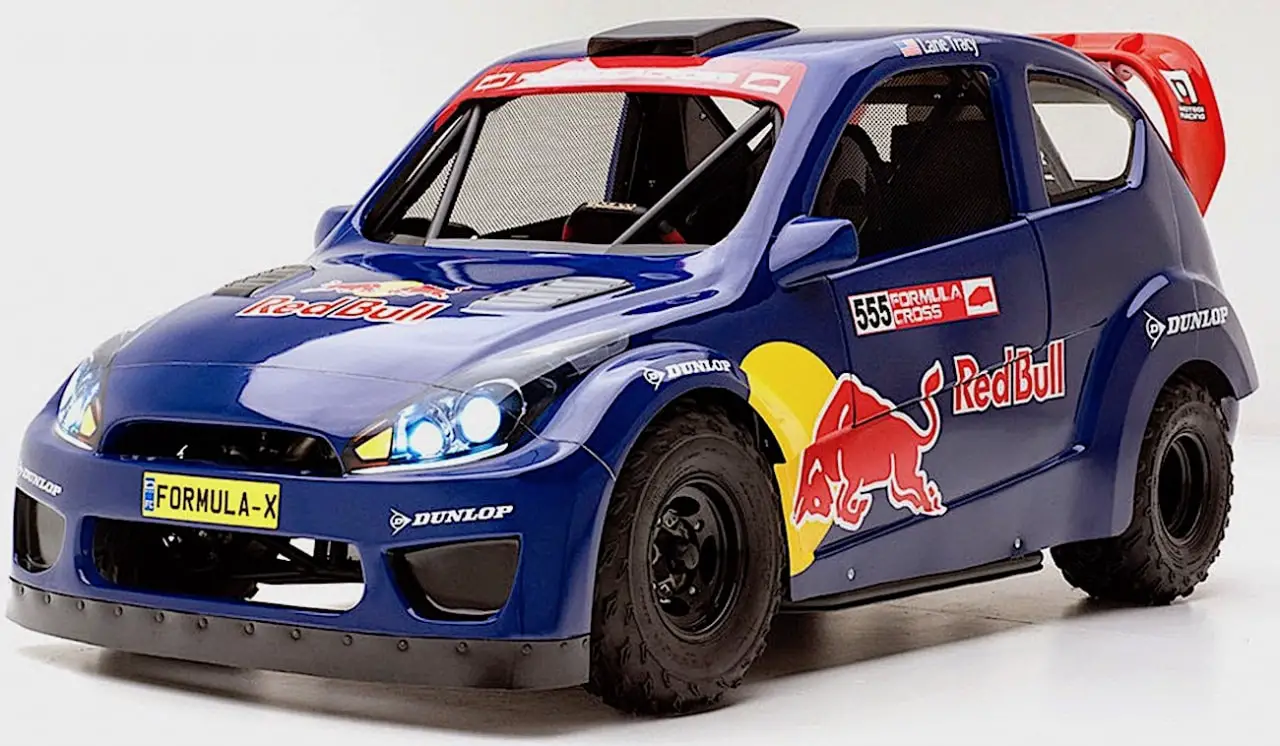 This Yamaha Formula Cross kit car began life a Yamaha Raptor 700. The diminutive rally car used the quad engine, exhaust, intake, cooling system, wheels, tires, brakes, rear swing arm, front and rear shocks, gas tank, battery, starter and lights. The kit to turn it into a Formula Cross rally car supplies the frame, bodywork, jack shaft, axle, A-arms and additional hardware. The kit price was $9950.00. The kit was the brainchild of rally, drifting, Pikes Peak racer Rhys Millen.
MXA'S HANDY-DANDY PRE-MIX RATIO CHART BY GALLON & RATIO
This easy-to-use chart tells you how much oil to pour into 1 , 2,  2.5, 3, 4 or 5 gallons of gas to get the proper oil-to-gas ratio you are looking for. MXA typically runs Maxima K2 at 40:1 —which would be 16 ounces of oil to 5 gallons of gas. If we didn't need 5 gallons, but only wanted 1 gallon of premix, we would a 3.20 ounces to 1 gallon of gas. All you have to do is pick your favorite premix ratio and follow the chart to how many gallons  you want.
MXA WRECKING CREW CRF450 TECHNICAL PATCH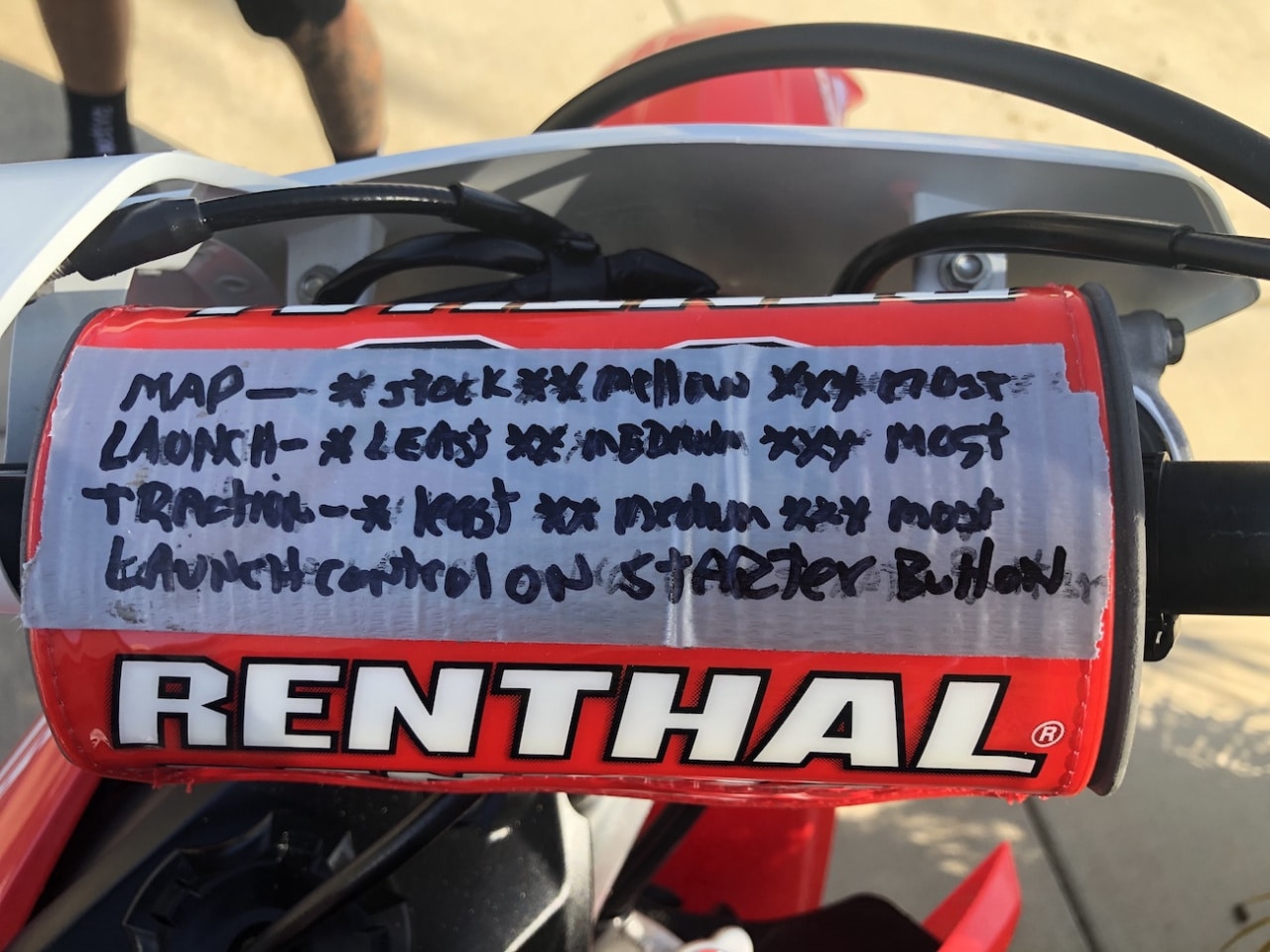 Are you confused by the buttons on your 2020 Honda CRF450? So were the MXA test riders. It became necessary to tape a crib sheet to the Honda's crossbar pad to explain how all the buttons worked.
A LITTLE HONDA HISTORY, BUT NOT ENOUGH TO HURT YOUR BRAIN
Honda's first bike: The belt-driven, two-stroke, rotary valve, 1947 Honda Type-A.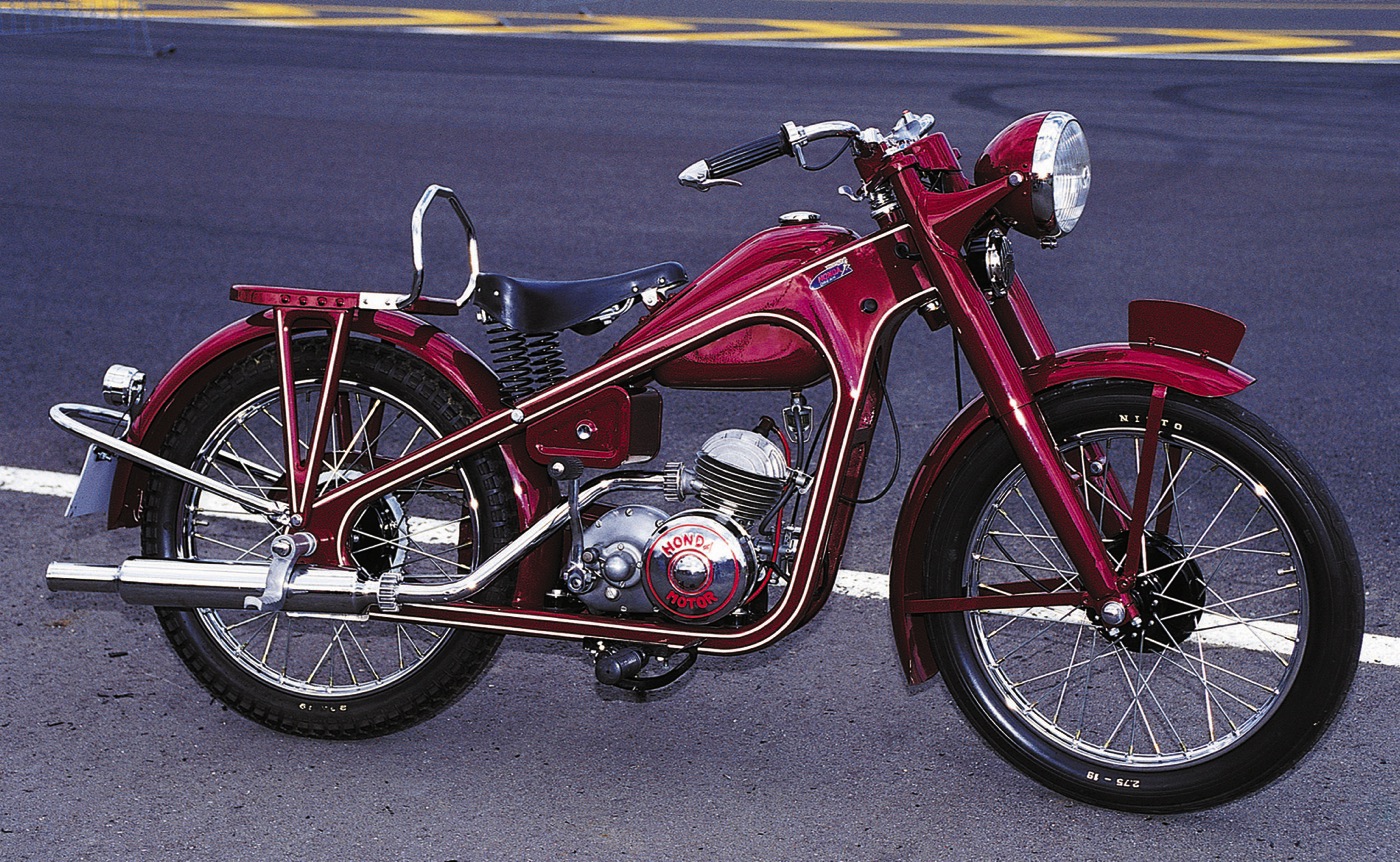 The two-speed, left-side brake lever, stamped steel frame, reverse-cylinder, 1949 Honda Dream D two-stroke.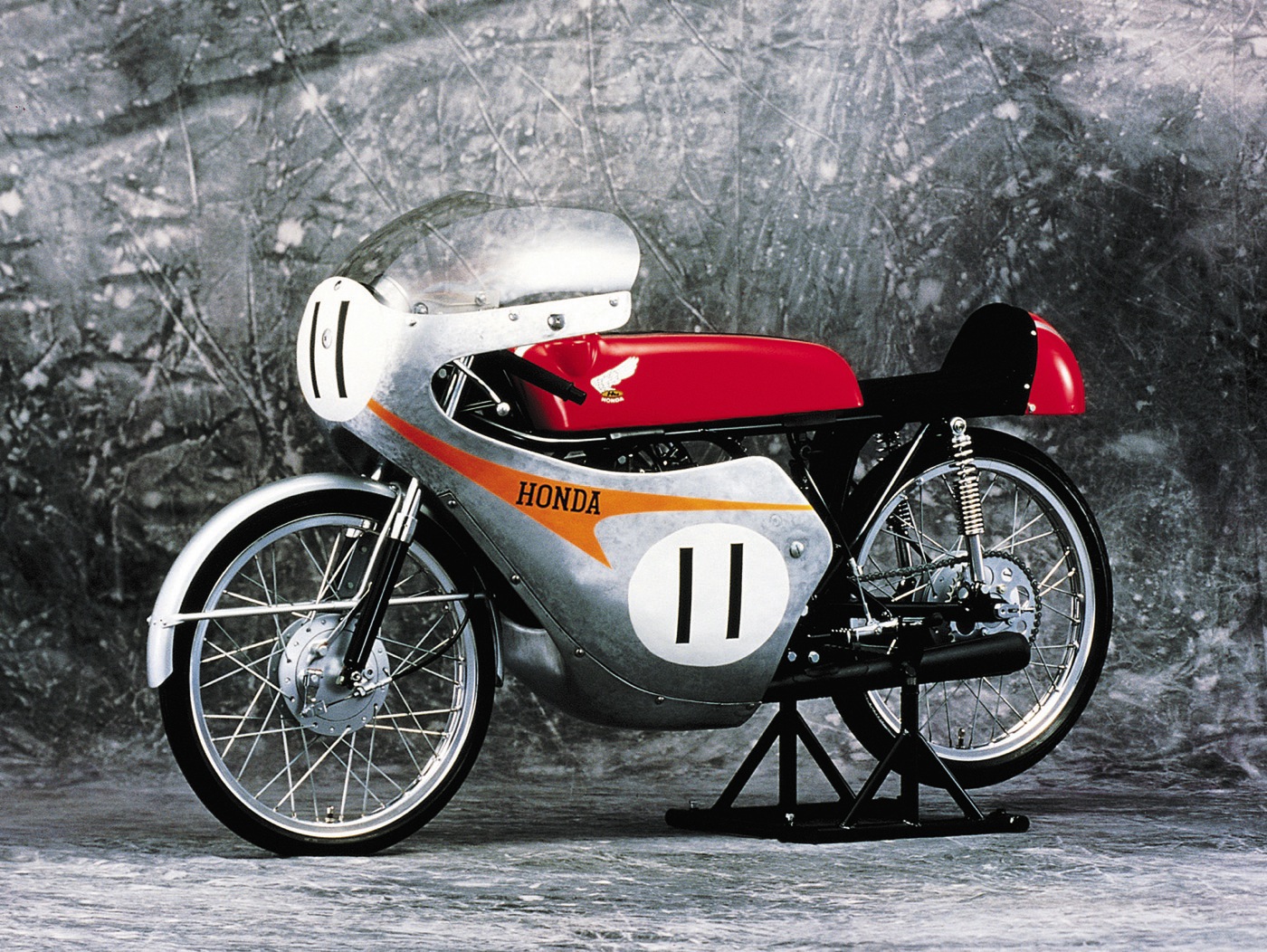 The nine-speed, twin-cylinder, 1962 Honda RC112 50cc road racer.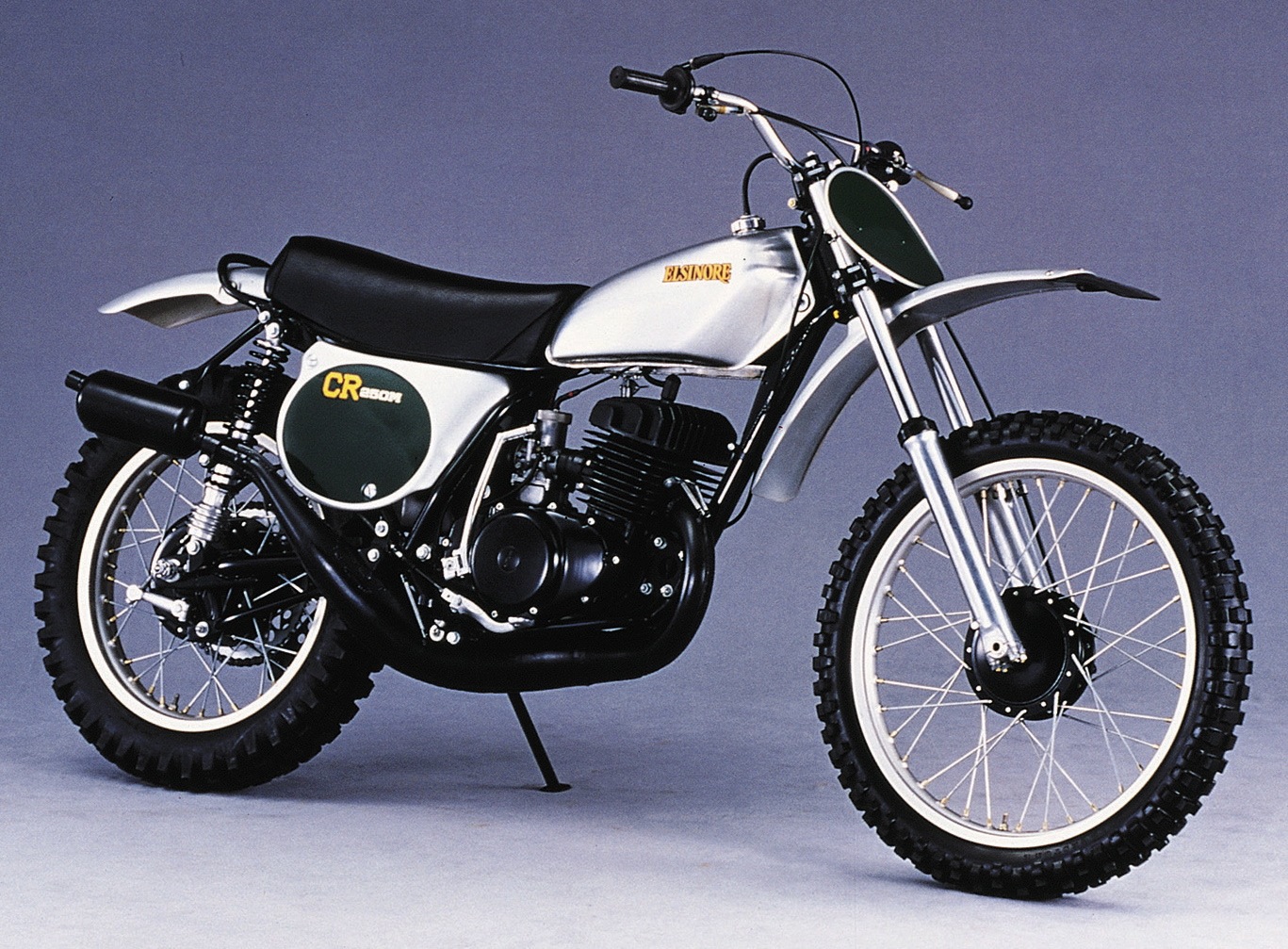 The 1973 Honda CR250 Elsinore.
The 1981 Honda CR250.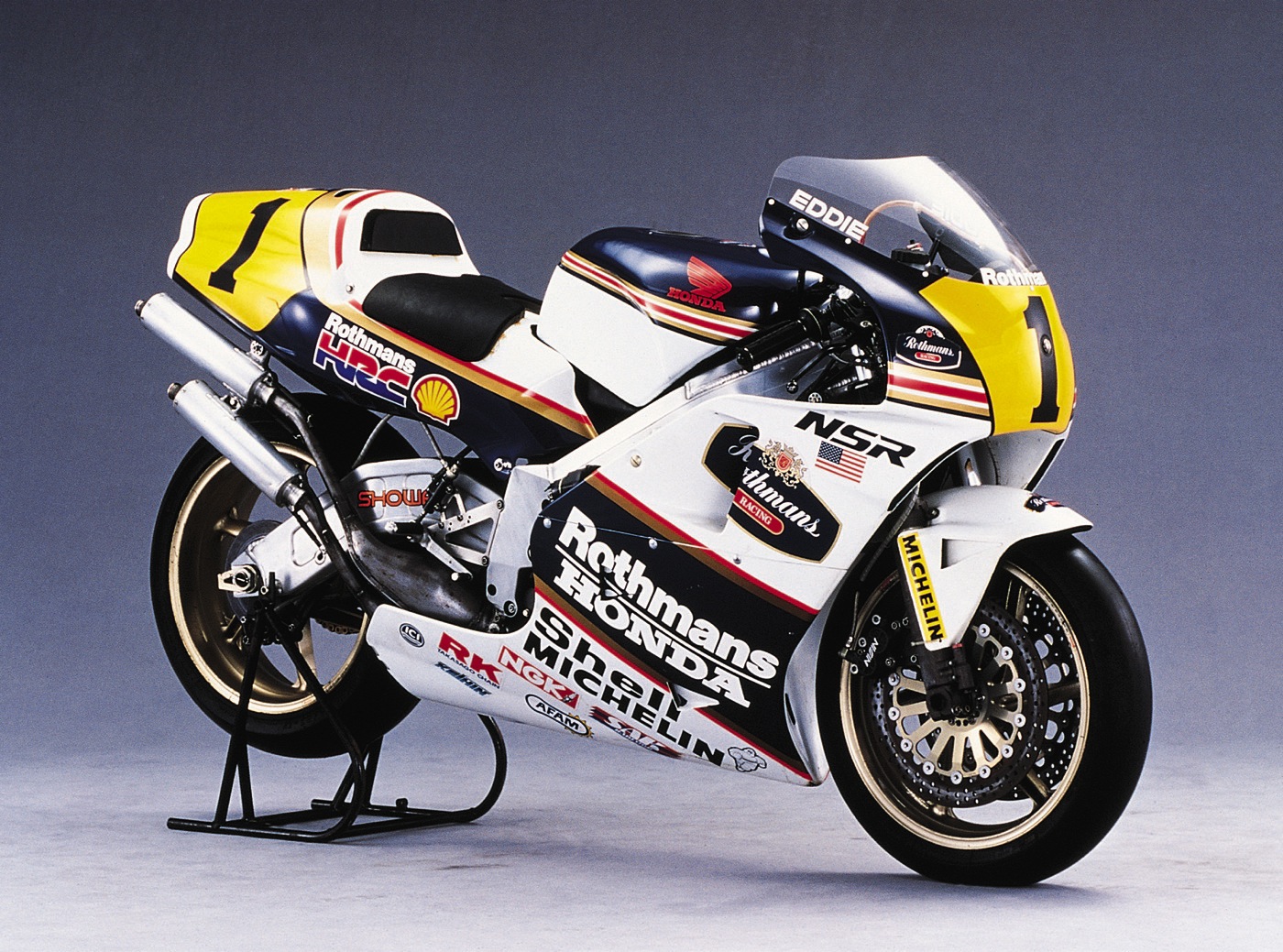 The 1989 Honda Eddie Lawson two stroke.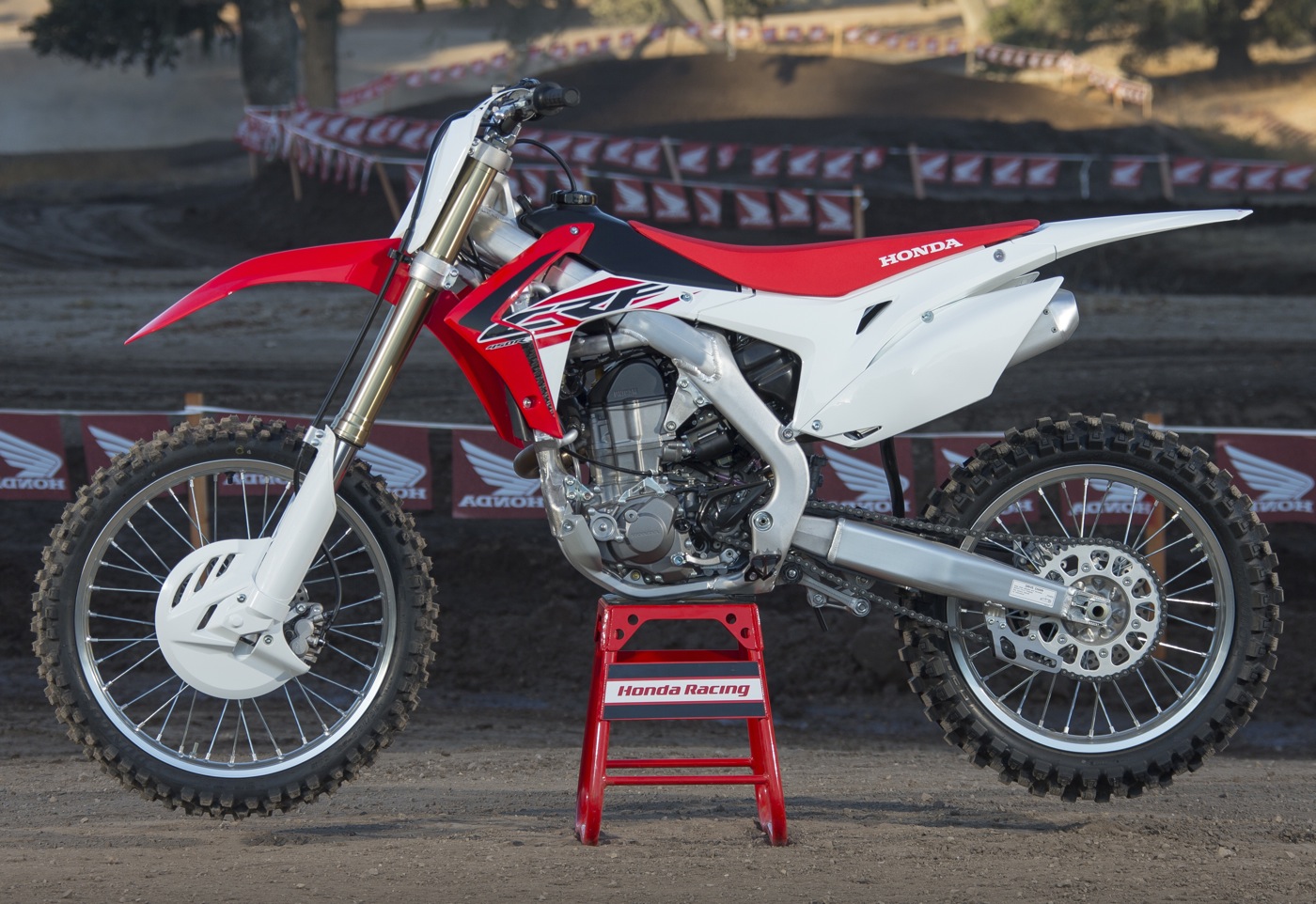 The 2015 Honda CRF450.
The 2018 Honda CRF450
THE NEW MXA IS HERE! THE FABULOUS 2020 MXA 450 FOUR-STROKE SHOOTOUT ISSUE
The 2020 MXA 450 Shootout is the most detailed shootout ever printed. It is full of undeniable facts that you never knew, but will when you read it in the January 2020 issue
If you subscribe to MXA you can get the mag on your iPhone, iPad, Kindle or Android by going to the Apple Store, Amazon or Google Play or in a digital version. Even better you can subscribe to Motocross Action and get the awesome print edition delivered to your house by a uniformed employee of the U.S. Government. You can call (800) 767-0345 or Click Here (or on the box at the bottom of this page) to subscribe.
VACATION IN SOCAL WITH DENNIS STAPLETON: RIDE GLEN HELEN, CAHUILLA CREEK, PALA, PERRIS & MORE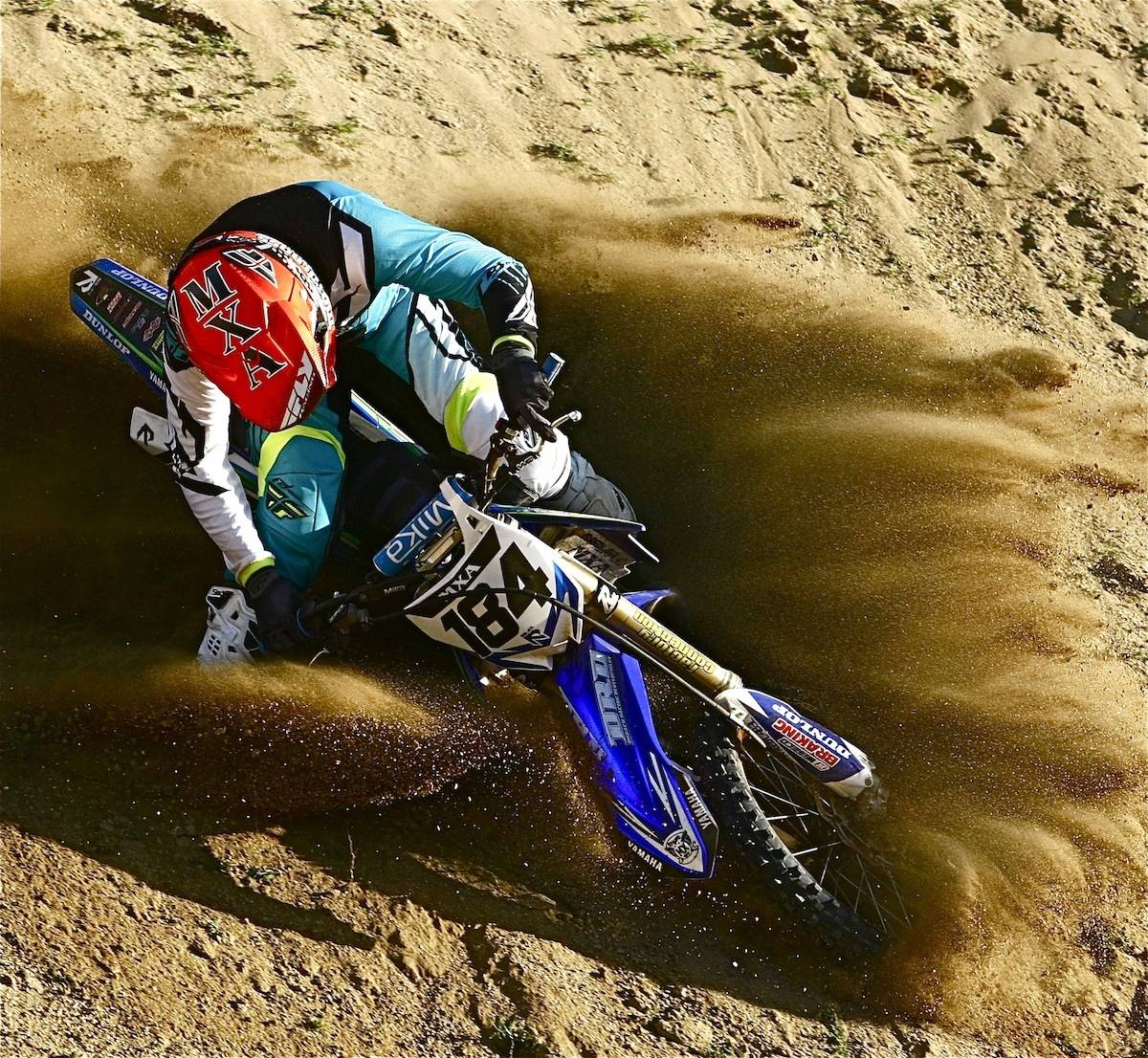 Dennis Stapleton doing what he does every day of the week — let him make your dreams come true.
In his spare time, when he's not testing with MXA, racing in a foreign country, going to Japan or helping many of his motocross buddies, Dennis has the time to open up his house, garage, bikes and mechanics to help riders who would like to come to SoCal on a motocross vacation. He offers full service to all of the Southern California tracks for racers or for play riders. Whether you want to rent a bike, move in for a week, race at Glen Helen or take motocross lessons—this is one-stop shopping.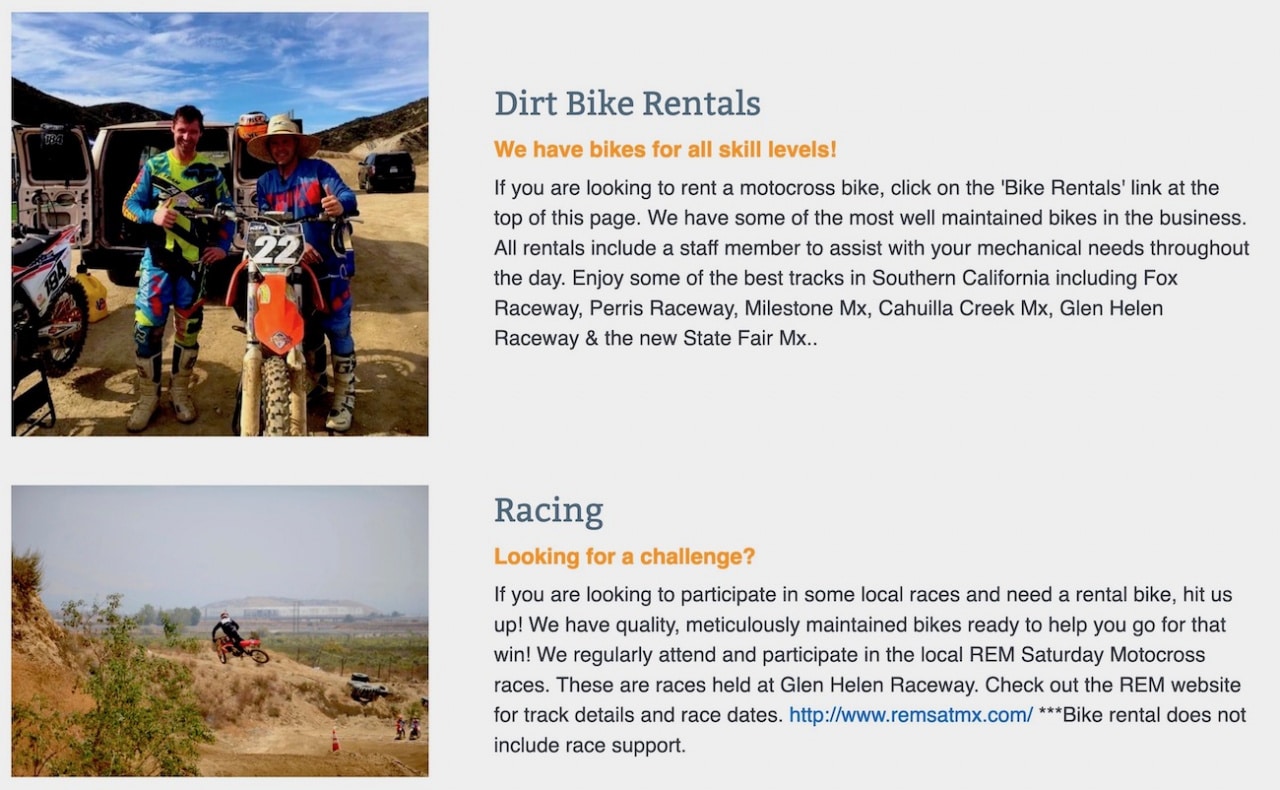 If you're coming out to Southern California and need a rental bike, check out KnobbyShop South/StapoMX for all your rental needs. They offer Motocross Vacations, bike rentals and motocross lessons. Just send them an email ([email protected]). If you'd like to live the SoCal lifestyle for a day, a weekend, a week, a month or three months, visit Dennis' website at www.knobbyshopsouth.org for more details!
EKS BRAND SPONSORSHIP SUBMISSION IS OPEN!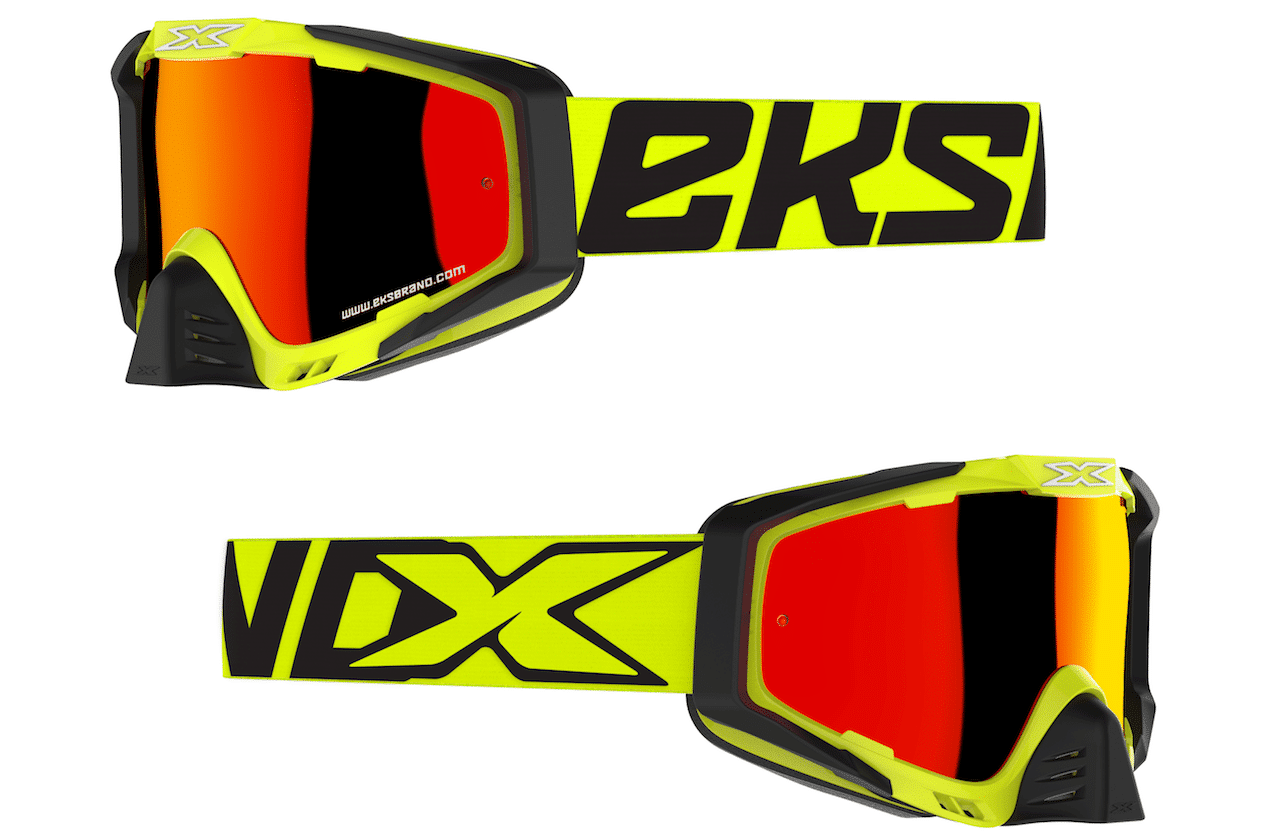 The EKS Brand Rider Support Program is in its 10th year and is actively looking for riders to be a part of the program. Support levels range from C class riders all the way up through National level racers. The program is open to riders of all disciplines including, Motocross, Supercross, Off-Road, Flat Track, Hill Climb, Supermoto, Speedway, Endurocross, Trials, ATV, Mountain bike BMX, Snowsports, and all action sport athletes. Join the likes of 2019 racers Chris Blose, Alex Ray, Kyle Chisholm, Adam Eticknap, Vince Friese, Kyle Cunningham, Henry Miller, John Short, Ben Lemay, Brandon Hartranft, Jacob Hayes, Grant Baylor, Russell Bobbit, Gary Sutherlin and Ricky Brabec,
Click on www.eksbrand.com and go to "contact us" or send a small resume to [email protected]. Note: If you were on the EKS Brand team last year, please specify the program you were on in your resume.
UFO PLASTIC RIDER SUPPORT PROGRAM: HOW TO APPLY
To apply send an email to [email protected]. Be sure to provide the info listed on the poster
TALK MOTO WITH ON MXA'S FACEBOOK GROUP CHAT


We love everything moto and want to bring all moto junkies together into one place to share their two cents, ideas, photos, bike fixes, bike problems and much more. To check it out first you must need to or already have a Facebook account. If you don't, it isn't much work and you could even have an alias so nobody knows it is you. To join click HERE. After you request to join we will accept your request shortly after.
FOLLOW MXA ON TWITTER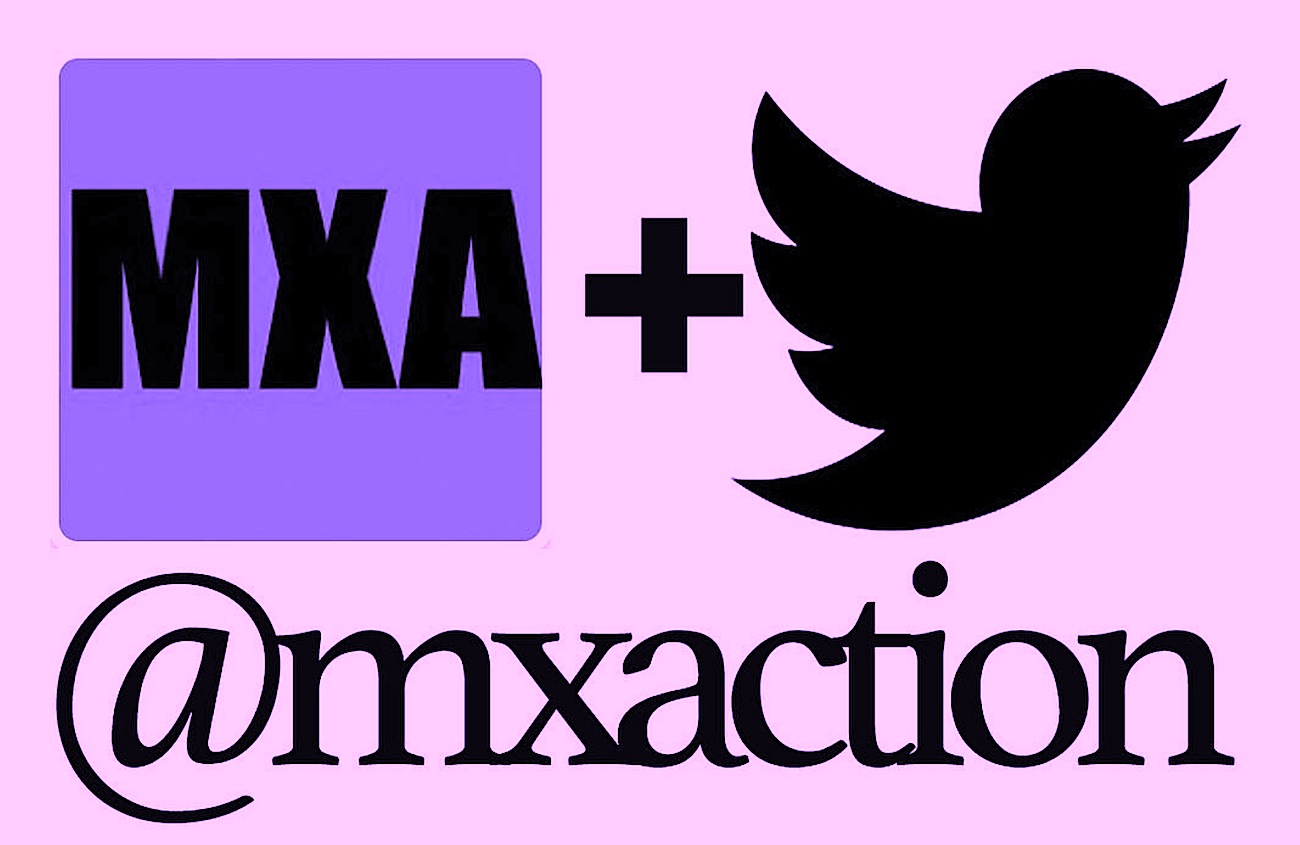 Follow us to see fresh content every day at www.twitter.com/MXAction or on twitter at "MXAction."
OSET ELECTRIC BIKES CAN MAKE YOUR KID'S CHRISTMAS DREAM COME TRUE
Looking for a Christmas gift for Junior? OSET has slashed the price of its 12.5 range of electric off-road motorcycles for kids ages 3-5. The 12.5 Racing and Eco range are the perfect entry-level motorcycle that's ideal for beginners and back yard riders age 3-5 who want to experience a real motorcycle with all the benefits that come with being electric such as ease of maintenance, very low running costs, no hot parts and being virtually silent. Customers can enjoy healthy discounts of up to $100 off the bike's while the stock lasts. Customers should visit www.osetbikes.com/us/ to find their local OSET dealer or to earn more about the full range of OSET Electric Motorcycles for kids.
MXA YOUTUBE CHANNEL | HIT THAT SUBSCRIBE BUTTON

The MXA wrecking crew is everything moto related. Check out our MXA YouTube channel for bike reviews, Supercross coverage, rider interviews and much more. And don't forgot to hit that subscribe button.
LOOKING AHEAD! THE 2020 RACE CALENDAR
2020 AMA SUPERCROSS CHAMPIONSHIP
Jan. 4…Anaheim, CA (West)
Jan. 11…St. Louis, MO (West)
Jan. 18 …Anaheim, CA (West)
Jan. 25…Glendale, AZ (3-Moto) (West)
Feb. 1…Oakland, CA (West)
Feb. 8…San Diego, CA (West)
Feb. 15…Tampa, FL (East)
Feb. 22… Arlington, TX (3-Moto) ((East)
Feb. 29… Atlanta, GA (East)
Mar. 7…Daytona Beach, FL (East)
Mar. 14…Indianapolis, IN (East)
Mar. 21…Detroit, MI (East)
Mar. 28…Seattle, WA (West)
Apr. 4…Denver, CO (East/West)
Apr. 18…Foxborough, MA (East)
Apr. 25…Las Vegas, NV (3-Moto) (West)
May 2…Salt Lake City, UT (East/West)
2020 AMA ARENACROSS CHAMPIONSHIP
Jan. 3-4…Loveland, CO
Jan. 11…Hobbs, NM
Jan. 24-25…Oklahoma City, OK
Jan. 31-Feb. 1… Denver, CO
Feb. 7-8…Reno NV
Feb. 28-29…Salt Lake City, UT
Mar. 7… Amarillo, TX
2020 AMA NATIONAL CHAMPIONSHIP
May 16…..Hangtown, CA
May 23…..Pala, CA
May 30….Thunder Valley, CO
Jun. 6……Jacksonville, FL
June 20…Mt. Morris, PA
June 27…Southwick, MA
July 4……Red Bud, MI
July 18….Millville, MN
July 25….Washougal, WA
Aug. 15…Unadilla, NY
Aug. 22…Budds Creek, MD
Aug. 29…Crawfordsville, IN
2020 FIM MOTOCROSS WORLD CHAMPIONSHIP
Mar. 1…Great Britain
Mar.8…Holland
Mar. 22…Argentina
Apr. 5…Italy #1
Apr. 19…Spain
Apr. 26…Portugal
May 10…France
May 17…Italy #2
May 24…Germany
June 7…Russia
June 14…Latvia
June 28…Jakarta, Indonesia
July 5…Palembang, Indonesia
July 26…Czech Republic
Aug. 2…Belgium
Aug. 16…Sweden
Aug. 23…Finland
Sept. 6.…Turkey
Sept. 13…China
Sept. 20…Italy #3
2020 FIM MOTOCROSS DES NATIONS
Sept. 27.…Ernee, France
2020 WORCS OFF-ROAD CHAMPIONSHIP
Jan. 12…Primm, NV
Feb. 23…Taft, CA
Mar. 22… Havasu, AZ
Apr. 19…Blythe, CA
May 3…Las Vegas, NV
May 30…Hurricane, UT
July 19…Prineville, OR
Sept. 20…Glen Helen, CA
Oct. 25…Cahuilla, CA
Nov. 15…Primm, NV
2020 WORCS SPRINT ENDURO
Feb. 25…Taft, CA
May 24… Mesquite, NV
July 25…Prineville, OR
Sept. 26…Glen Helen, CA
Oct. 31…Cahuilla, CA
2020 CANADIAN NATIONAL CHAMPIONSHIP
May 31…Wild Rose, AB
June 7…Blackwater, BC
June 14…Dorva, AB
June 21…MotoVally, SK
July 12…Gopher Dunes, ON
July 19…San Del Lee, ON
July 26…Riverglade, NB
Aug. 2…Deschambault, QC
Aug. 16…Walton, ON
2020 MICHELIN BRITISH NATIONAL CHAMPIONSHIP
Mar. 22…Fatcat MotoParc
Apr. 19…Desertmartin, Ireland
Apr. 26…Hawkstone Park
July 5…Canada Heights
Aug. 9…Landrake
Sept. 6t…Cusses Gorse
2020 ACU BRITISH NATIONAL CHAMPIONSHIP
Apr. 12…Lyng
May 3…Foxhill
May 31…Blaxhall
June 21…Deertmartin, Ireland
July 12…Culham
Aug. 30…Landrake
2020 IRISH NATIONAL CHAMPIONSHIP
Apr. 4…Desertmartin
May 10…TBA
June 6…Claudy
July 19…TBA
Aug. 15…Tandragee
Sept. 13…TBA
2020 AUSTRALIAN NATIONAL CHAMPIONSHIP
April 4-5…Horsham, Victoria
May 3… Newry, Victoria
May 24…Queensland
June 28…Glympie, Queensland
July 25-26…Maitland, New South Wales
Aug. 22-23…Coolum, Queensland
2020 AUSTRALIAN SUPERCROSS CHAMPIONSHIP
Oct. 3 …Western Australia
Oct. 17… South Australia
Oct. 31…Queensland
Nov. 7 …New South Wales
Nov. 14…TBA
Nov. 28…Victoria
2020 ADAC GERMAN NATIONAL CHAMPIONSHIP
Apr. 13…Fürstlich Drehna
May 3…Mölln
May 31…Möggers, Austria
June 21…Aichwald
July 12…Holzgerlingen
July 19…Tensfeld
Aug. 30…Bielstein
Sept.13…Gaildorf
AMA NATIONAL AMATEUR CHAMPIONSHIP
Aug. 3-8….Hurricane Mills, TN
2020 FIM JUNIOR WORLD CHAMPIONSHIP
Aug. 8-9…Megalopolis, Greece
Photos: Brian Converse, Honda, Husqvarna, Daryl Ecklund, Jody Weisel, MXA, KTM, Debbi Tamietti