MXA WEEKEND NEWS ROUND-UP: "I KNEW THAT ALREADY" ISN'T ALWAYS TRUE
ARE YOU TIRED OF WAITING FOR THE 2019 MXA 450 SHOOTOUT?

The 2019 450cc motocross line-up.
We understand that people are upset because MXA hasn't released its 2019 450 Shootout yet. But, we have to work our way through the process in the best possible way. We can't take a spin around a track in a day or two and tell you much more than a cursory opinion of what they feel like. We want to test them, weigh them, dyno them, race them, live with them and break them (if that's in the cards). We could tell you right now which one makes the most horsepower—the 2019 Honda CRF450; which one has the best suspension—the 2019 Yamaha YZ450F; which one weighs the least—the 2019 KTM 450SXF; and which one feels the best over the course of one lap—the 2019 Kawasaki KX450F. But, you knew that already.
Race testing our 2019 Husqvarna FC450.
We want to tell you more, help you understand more, and give you a complete evaluation. And that encompasses a lot of important things (to us anyway). What breaks? What needs to be changed? What are the easy fixes for nagging flaws? Which brakes work and which ones don't? How many times did we have to replace the clutch plates? Which bikes overheated quickly? How many decibels do they make? Which forks are too soft? Which shock is too harsh? Which bike has the most head shake? What a judder spring is and why we hate it? And a lot of things that we can't learn in one day, three days or a week (especially when factory technicians are hovering over the test bikes).
Race testing our 2019 Kawasaki KX450—this time with the right side up.
And face it, there is no such thing as a shootout that makes everyone happy. That isn't MXA's goal, we want to test and race the bikes long enough to be able to give an accurate evaluation of what each bike does well (and, of course, what it doesn't do well). We aren't the least bit interested in rushing. We don't care if we are the first shootout or the 15th, we care that we give you invaluable information that can only come from living with the bikes over several months—not several days. This is how we do it—it will be ready when it's ready—we don't know why you'd want it any other way.
2ND ANNUAL 32:1 PRE-MIX TWO-STROKE RACE ON SEPT. 15-16 IN HELENA, MONTANA

It will be held on Sept. 15-16 at Last Chance Raceway in Helena, Montana. For more info go to www.helenamx.com
2018 GRAND PRIX WINNERS AT A GLANCE
Thomas Covington became only the fifth rider to win a 250 GP this season when he won in Turkey.
Date            Venue                      450                              250
Mar. 4……..Argentina…………..Jeffrey Herlings………..Pauls Jonass
Mar. 18……Holland #1………….Jeffrey Herlings………..Pauls Jonass
Mar. 25……Spain………………….Tony Cairoli……………..Pauls Jonass
Apr. 8………Italy #1………………Jeffrey Herlings………..Jorge Prado
Apr. 15…….Portugal…………….Jeffrey Herlings……….Jorge Prado
May 1………Russia……………….Clement Desalle……….Pauls Jonass
May 13…….Latvia………………..Jeffrey Herlings………..Thomas Kjer Olsen
May 20…….Germany……………Jeffrey Herlings……….Jorge Prado
June 3………England……………Jeffrey Herlings……….Pauls Jonass
June 10…….France……………..Jeffrey Herlings……….Jorge Prado
June 17…….Italy #2……………..Tony Cairoli……………..Jorge Prado
July 1……….Indonesia #1…….Jeffrey Herlings………..Calvin Vlaanderen
July 8……….Indonesia #2…….Jeffrey Herlings………..Jorge Prado
July 22……..Czech Rep……….Jeffrey Herlings………..Jorge Prado
Aug. 5………Belgium……………Jeffrey Herlings………..Jorge Prado
Aug. 19…….Switzerland……….Jeffrey Herlings………..Jorge Prado
Aug. 26…….Bulgaria……………Jeffrey Herlings………..Jorge Prado
Sept. 2…….Turkey……………….Jeffrey Herlings…………Thomas Covington
Sept. 16……Holland #2
Sept. 30……Italy #3
450 Points leader…Jeffrey Herlings (KTM)
250 points leader…Jorge Prado (KTM)
FIM WORLD CHAMPIONSHIP POINTS WITH TWO RACES LEFT

The Turkish Grand Prix was kind of like Qatar with better dirt. The 2018 FIM 250 World Championship boils down to Pauls Jonass (1) versus current red plate holder Jorge Prado (61)—everyone else has been mathematically eliminated with two rounds to go.

CURRENT 2018 250 GRAND PRIX POINTS
(After 18 of 20 rounds)
1. Jorge Prado…773
2. Pauls Jonass…749
3. Thomas Kjer Olsen…593
4. Ben Watson…551
5. Thomas Covington…525
6. Calvin Vlaanderen….483
7. Jago Geerts…346
8. Michele Cervellin…337
9. Hunter Lawrence…305
10. Henry Jacobi…301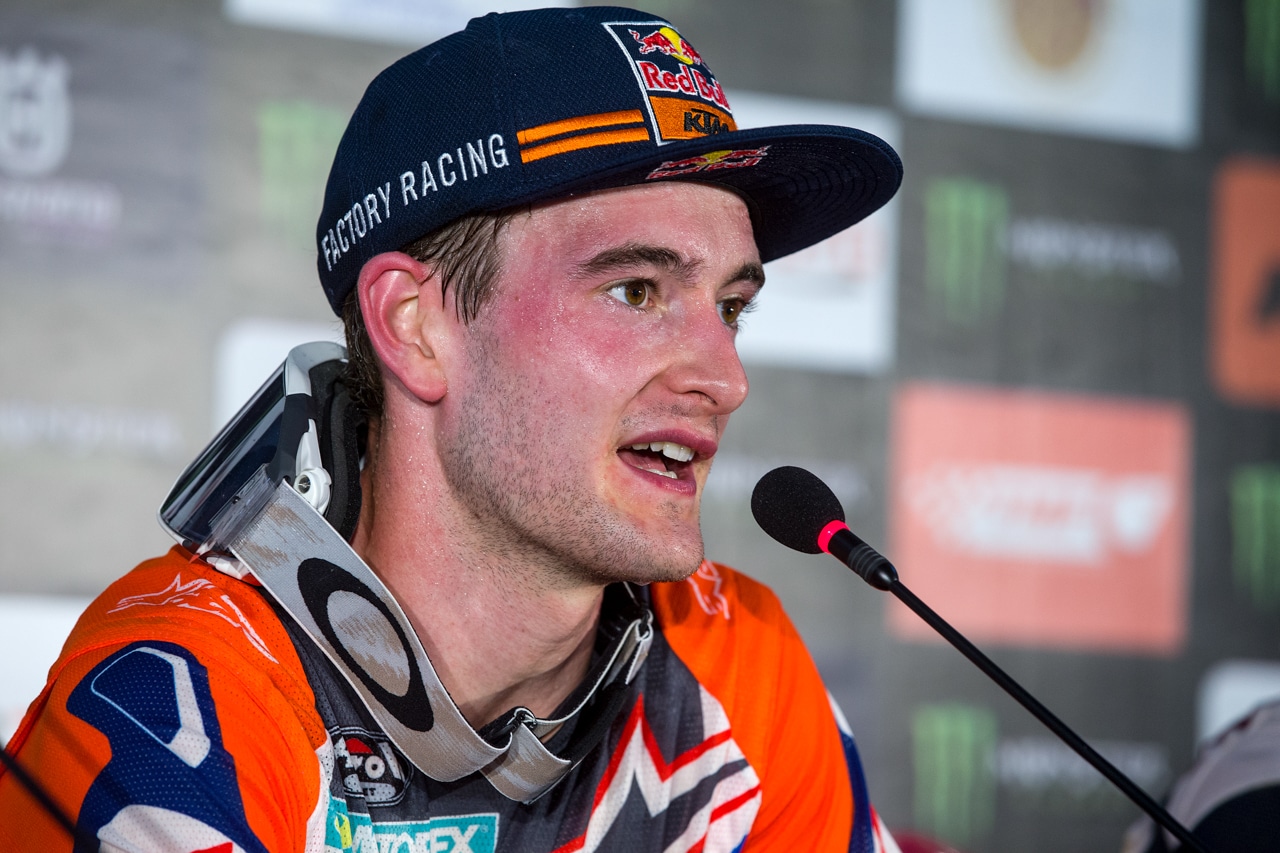 Jeffrey Herlings will win his first 450 World Championship this coming weekend in front of his home crowd.

CURRENT 2018 450 GRAND PRIX POINTS
(After 18 of 20 rounds)
1. Jeffrey Herlings…833
2. Tony Cairoli…738
3. Clement Desalle…619
4. Tim Gajser…591
5. Romain Febvre…544
6. Gautier Paulin…514
7. Glenn Coldenhoff…475
8. Jeremy Seewer…423
9. Jeremy Van Horebeek…404
10. Max Anstie…328
BIRTHDAYS OF THE WEEK: CHUCK SUN 62, JEFFREY HERLINGS 24

Sept. 8…Tim Gajser 1996
Sept. 9…Anthony Paggio
Sept. 9…Conrad Mewes 1998

Sept. 10…Chuck Sun 1956
Sept. 10…Dakota Tedder 1991
Sept. 12…Robbie Horton
Sept. 12…Ryan Huffman 1974
Sept. 12…Jeffrey Herlings 1994
Sept. 12…Dean Baker
Sept. 13…Jeremy Albrecht
Sept. 13…Bevo Forti
Sept. 14…Herjan Brakke 1988
Sept. 14…Tommy Hofmaster

Sept. 14…Jessica Patterson 1983
Sept. 14…Darcy Lange 1982
Sept. 15…Robbie Bell 1985
Sept. 15…Charlie Mancuso

Sept. 15…DeWayne Jones 1950
Sept. 15…Rich Winkler
Sept. 15…Cliff Palmer 1971
FOLLOW MXA ON TWITTER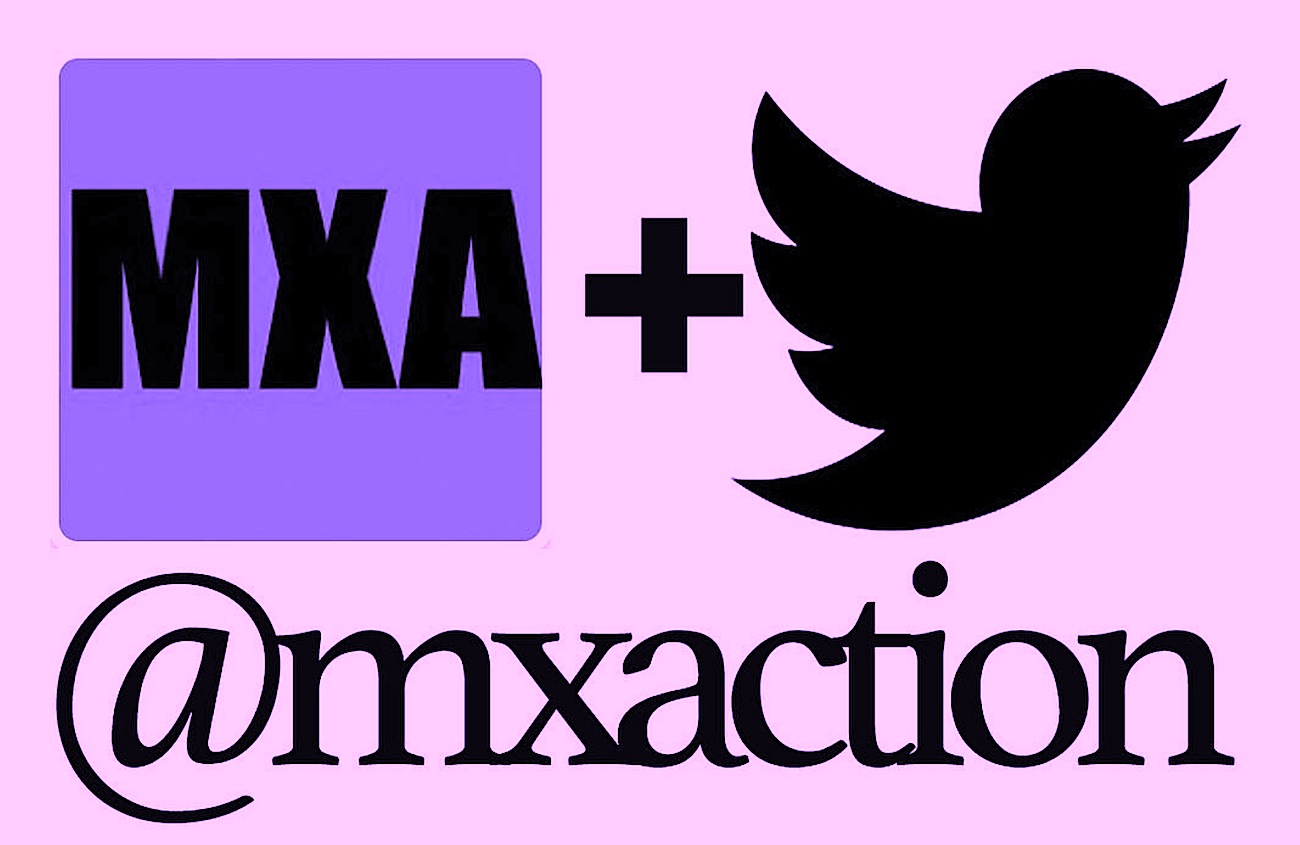 Follow us to see fresh content every day at www.twitter.com/MXAction or on twitter at "MXAction."
PHOTO OF THE DAY: EURO STYLE FROM PLANET NINE

Famous photographer Justyn Norek has dabbled in goggle design as far back as the 1970s and he has never stopped being creative. Take his most recent goggle. It is very "Klaatu barada nikto." Do you know what that means? The answer is at the bottom of the page. Photo: Justyn Norek
2018 MONTREAL SUPERCROSS ON SEPT. 15, 2018

For more information go to www.supercrossmtl.com
MXA'S SNAP CHAT FEED
If you are a Snap Chat user then add us to your stories. Get sneak peaks of everything moto. Our Snap Chat name is motocrossaction. Or just take a Snap of the picture above and it will add MXA automatically to your feed.
MXA PRODUCT SPOTLIGHT! PROTECH FULL-WRAP KTM/HUSKY/HONDA FORK GUARDS

ProTech fork guards directly replace the standard OEM guards on WP-equipped KTMs, Husqvarnas and Shercos (plus all models of Hondas). The ProTech guards offer much more protection from roost for the fork legs, and this vastly improves the chances of your fork seals lasting twice as long.
Prior to the 2015 models, KTMs and Husqvarnas came with full-wrap fork guards. This meant that instead of just protecting the chrome on your fork legs from rock damage from the front, they also guarded against rocks ricocheting off the frame and roost thrown off the trailing edge of your own front tire from the back. Why is this important? Just one stone chip to a chrome fork leg is enough to take a divot out of the plating. The edge of that divot, which resembles a volcano under a microscope, can tear the fork seal as it passes by. A torn seal will spew oil like a Texas wildcat rig. The fix? New fork seals, but only after you have buffed and polished the ding out of the fork leg. And, if the ding is too big to sand down, you will need a new fork leg.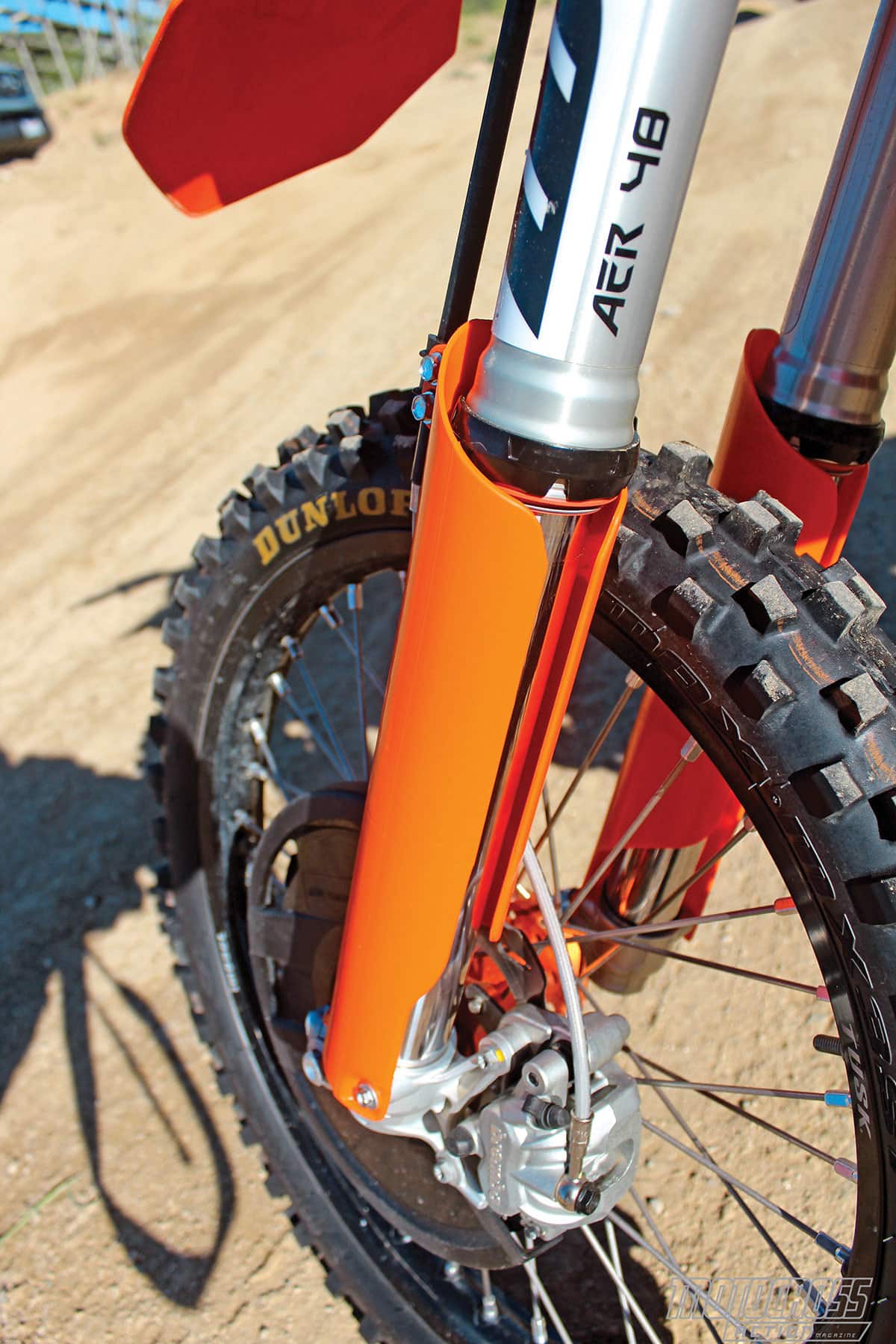 Prior to 2015, the MXA wrecking crew rarely had to replace WP's SKF fork seals compared to how often we changed Showa or Kayaba seals. Why? Before 2015, WP forks came with wrap-around fork guards — after 2014 WP forks came with the same-style fork guards as Japanese bikes, and thus the seals blew at the same pace as Showa and Kayaba fork seals. Even more aggravating was the simple fact that the 2014 full-wrap fork guards would not fit on the 2015–2019 WP forks.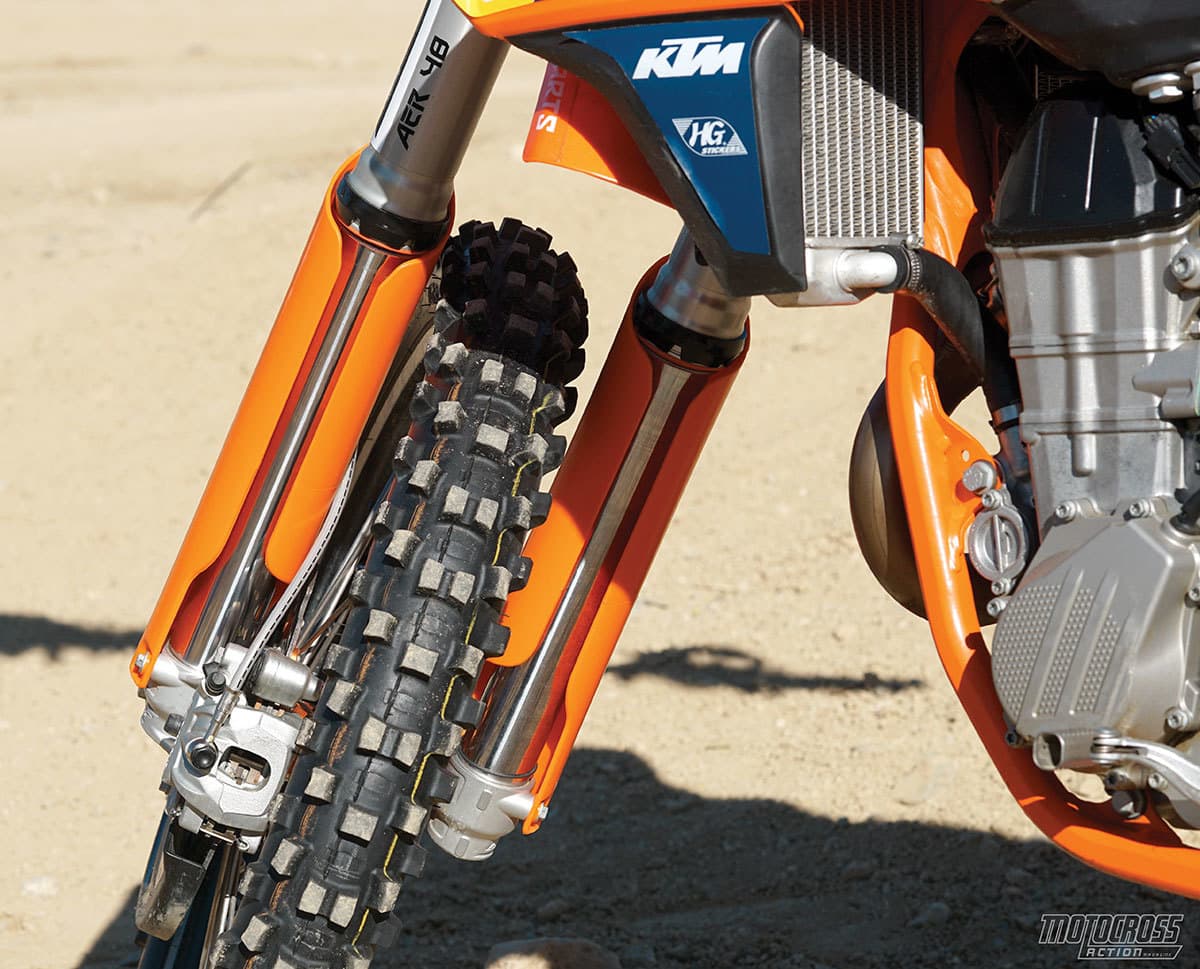 Luckily, a small British company went to the trouble to injection-mold full-wrap fork guards for 2015-and-up WP motocross forks. They are well made, strong and fit perfectly. Best of all the protect your fragile fork legs from rocks dings. To facilitate putting the ProTech fork guards on and off (which was a hassle on 2014 and earlier WP fork guards),  there is a 1-inch opening at the back of the guard to allow the plastic to flex enough to pop over the fork leg without having to remove the forks from the bike. The MXA test riders stick on a piece of 3M number-plate background vinyl to close the gap completely.
ProTech full-wrap fork guards are available for KTM, Husqvarna, Sherco and Honda motorcycles. They are offered in white, orange, blue, Honda red and yellow.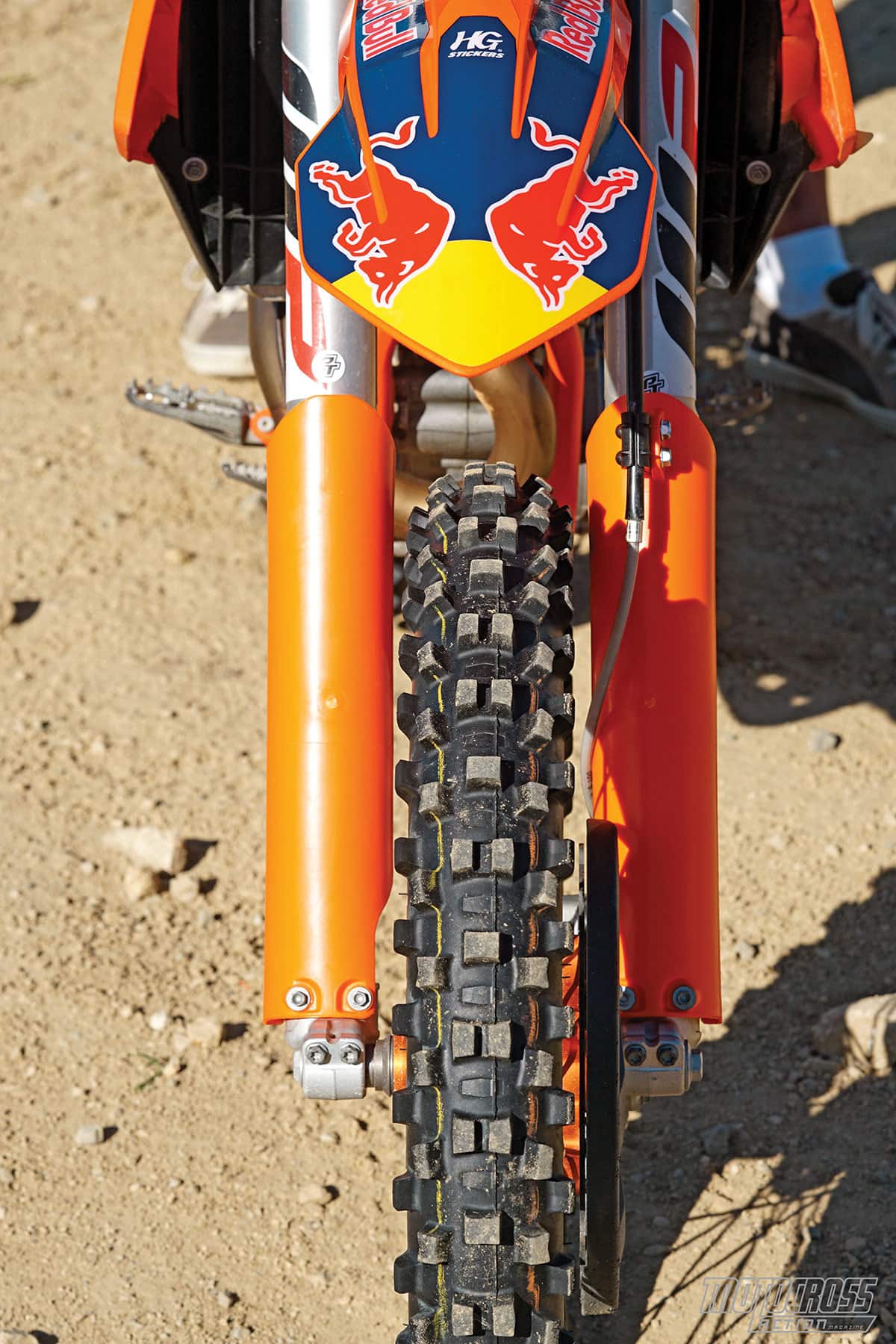 DIGITS? $47.00 (They are offering free shipping world-wide)— www.protechguards.co.uk.
MXA RATING: The MXA wrecking crew loves the ProTech full-wrap fork guards. Who wouldn't want to protect their expensive forks, tubes and seals from damage? Well played, ProTech.
4TH ANNUAL OTHG 911 MEMORIAL RACE ON SEPT. 16
For more information go to www.othgmx.org
2019 RACE SCHEDULE: FOR THOSE WHO CAN'T WAIT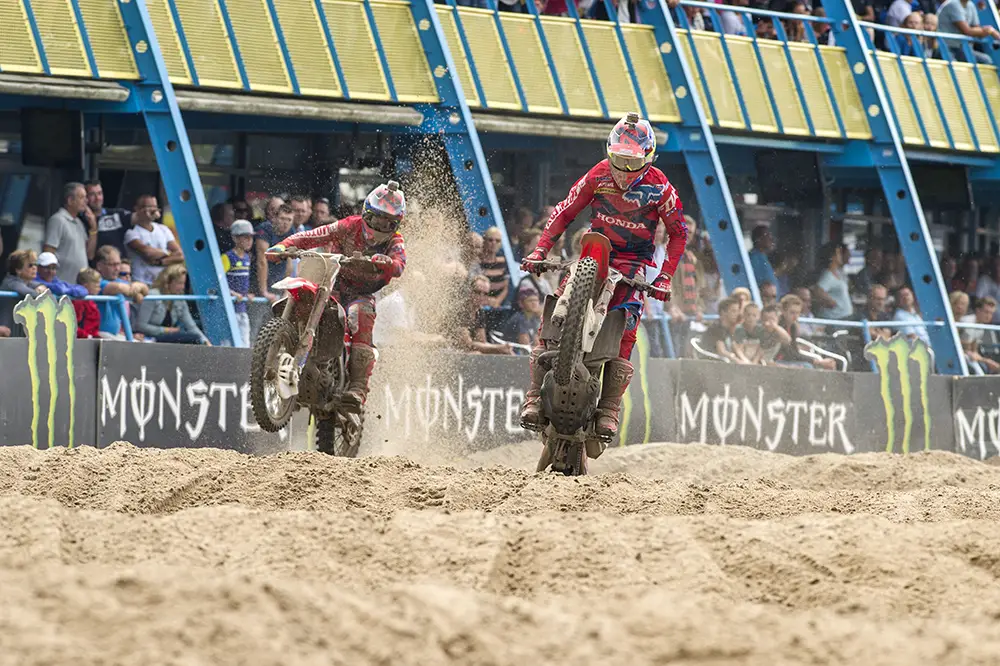 The 2019 Motocross des Nations will be held at the Assen road race circuit in Holland. It is a man-made sand track built on the front straight.
2019 FIM MOTOCROSS WORLD CHAMPIONSHIP
Feb. 28……………………………TBA
Mar. 10……………………………Argentina
Mar. 24……………………………England
Mar. 31……………………………Holland
Apr. 21……………………………Italy #1
Apr. 21……………………………Hong Kong
May 1……………………………..China
May 12……………………………Russia
May 26……………………………Latvia
June 2…………………………….Germany
June 16…………………………..France
June 23…………………………..Italy #2
July 7……………………………..Indonesia #1
July 14……………………………Indonesia #2
July 28……………………………Czech Republic
Aug. 4…………………………….Belgium
Aug. 18…………………………..Switzerland
Sept. 1……………………………TurkeyBulgaria
Sept. 15………………………….Portugal
Sept. 22………………………….Italy #3
2019 MOTOCROSS DES NATIONS
Sept. 29………………………….Assen, Holland 
BIKES YOU'VE NEVER SEEN BEFORE: 1985 ANCILLOTTI 125 HIRO

Ancillotti was a highly regarded Italian brand that built bikes in 50cc, 125cc and 250cc versions. At their height, Ancillotti was building 3000 bikes a year. Ancillotti did not manufacturer their own engines, but used Minarelli, Sachs and Hiro engines. Ancillotti fell on hard times when the Japanese brands began to take over the sport—and this 1985, water-cooled, Hiro-engined, pull-shock, very Suzuk-ish model was the epitome of their development. Today, Ancillotti is still in business, but mostly the bicycle business. They tried to make a comeback in 2011 as a motorcycle manufacturer, but no Ancillottis were ever imported to the USA.
2018 SLEEPY HOLLOW TWO-STROKE SHOOTOUT ON SEPT. 21-23

No four-strokes allowed. For more information go to www.sleepymx.com
MOTOCROSS DES NATIONS TEAMS THAT HAVE SIGNED UP SO FAR
USA:


Eli Tomac
Aaron Plessinger
Justin Barcia
AUSTRALIA:


Kirk Gibbs
Hunter Lawrence
Mitch Evans
BELGIUM:


Clement Desalle
Jago Geerts
Jeremy Van Horebeek
BRAZIL:


Gustavo Souza
Enzo Lopes
Fabio Santos
CANADA:


Colton Facciotti
Kaven Benoit
Jess Pettis
CZECH REPUBLIC:


Vaclav Kovar
Martin Michek
Martin Krc
ESTONIA: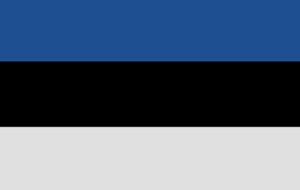 Tanel Leok
Hardi Roosiorg
Harri Kullas
FRANCE: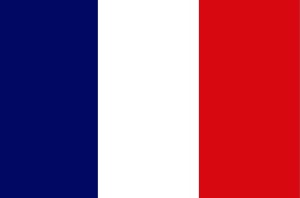 Gautier Paulin
Dylan Ferrandis
Romain Febvre
GERMANY: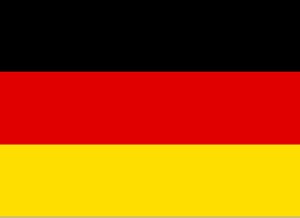 Ken Roczen
Henry Jacobi
Max Nagl
GREAT BRITAIN: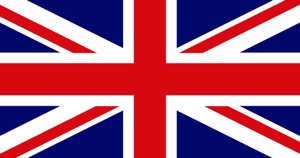 Tommy Searle
Max Anstie
Ben Watson
HOLLAND: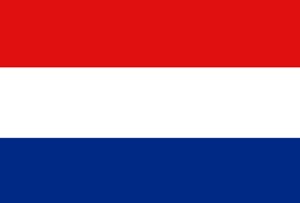 Jeffrey Herlings
Calvin Vlaanderen
Glenn Coldenhoff
ICELAND:


Eythor Reynisson
Andri Snær Gudmundsson
Einar Sigurosson
IRELAND: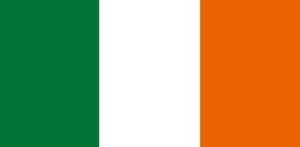 Graeme Irwin
Martin Barr
Richard Bird (replacing Stuart Edmonds)
ITALY: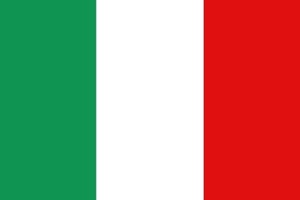 Antonio Cairoli
Alessandro Lupino
Michele Cervellin
JAPAN:


Toshiki Tomita
Taiga Koga
Yuki Yokoyama
MEXICO:


Tre Fierro
Felix Lopez
Julio Cesar Zambrano
NEW ZEALAND:


Cody Cooper
Hamish Harwood (replacing Dylan Walsh)
Rhys Carter
PUERTO RICO: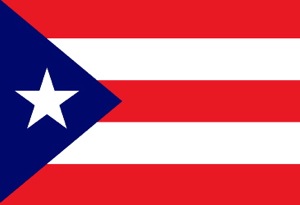 Travis Pastrana
Ryan Sipes
Kevin Windham
RUSSIA:


Evgeny Bobryshev
Vsevolod Brylyakov
Evgeny Mikhalov
SOUTH AFRICA: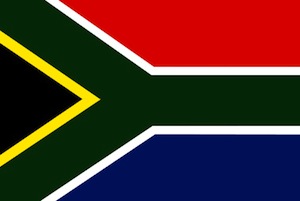 Michael Docherty
Bradley Lionett
Caleb Tennant
SPAIN:


Jose Butron
Jorge Prado
Carlos Campano
SWEDEN:


Filip Bengtsson
Alvin Ostlund
Anton Gole
SWITZERLAND: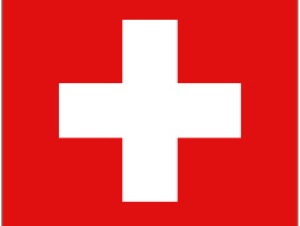 Valentin Guillod (may be replaced because of injury)
Jeremy Seewer
Killian Auberson (replacing Arnaud Tonus)
VENEZUELA:


Lorenzo Locurcio
Anthony Rodriguez
Carlos Badiali
2018 MOTOCROSS DES NATIONS AT RED BUD ON OCT. 6-7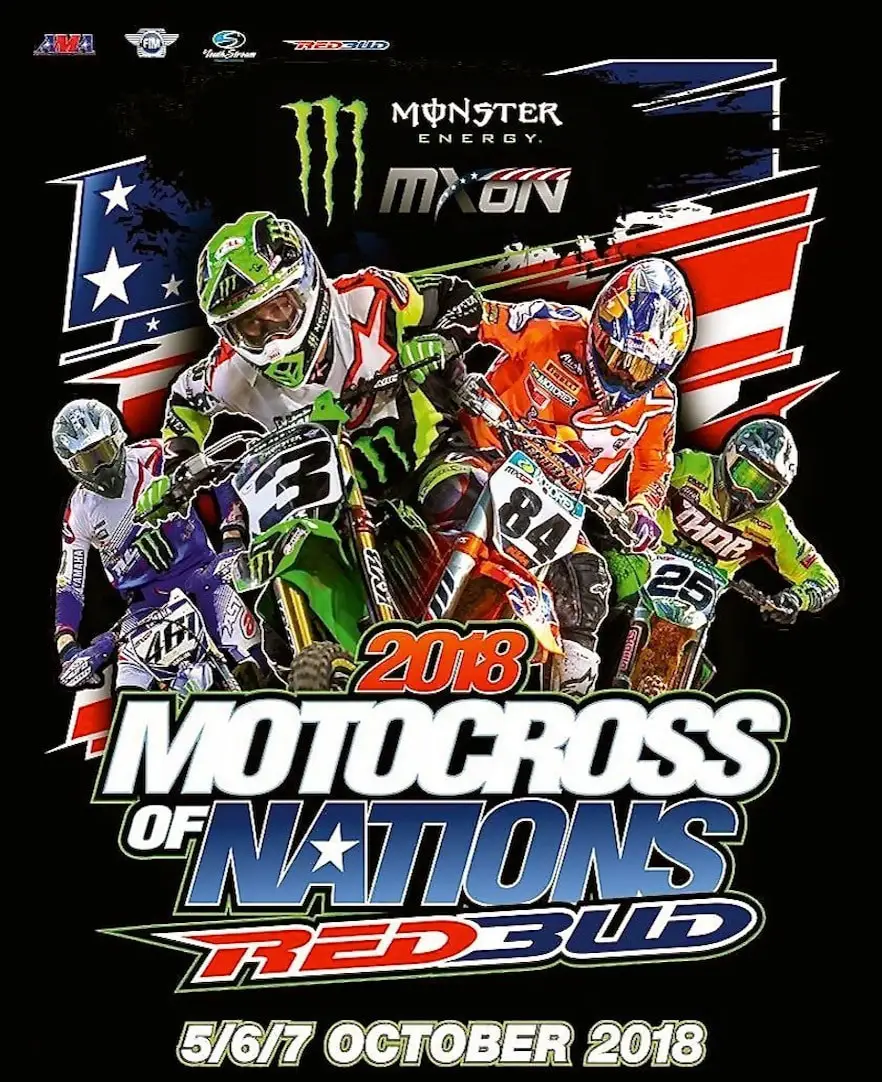 For more information go to www.redbudmxon.com
SUBSCRIBE TO MXA & GET A $25 CHAPARRAL GIFT CARD—YOU MAKE A PROFIT BY READING MXA

If you had subscribed to Motocross Action, the September 2018 issue of MXA would be in your mailbox, computer or iPhone already. It has tests of the  2019 KTM 350SXF, Mike Brown's 2001 KX125, and a wildly exotic TM MX300 Two-Stroke. Plus, there is a no holds barred Chad Reed interview, a complete analysis of the Glen Helen National and everything that you ever wanted to know about everything moto.

Do you subscribe to MXA? You should. We know that you think that print magazines are dead and that the internet will fill the void, but most of the stuff in the current issue of MXA won't appear on the web for several months, if at all. Luckily, you can get all of MXA on your iPhone, iPad, Kindle or Android by going to the Apple Store, Amazon or Google Play or in a digital version. Even better you can subscribe to Motocross Action and get a $25 Chaparral gift card to spend on whatever motorcycle parts or products you need. You can call (800) 767-0345 or www.hi-torque.com/product/motocross-action or click on the box at the bottom of this page.
BOYESEN BUDDY BOOGIE SPEED FESTIVAL OCTOBER 5-7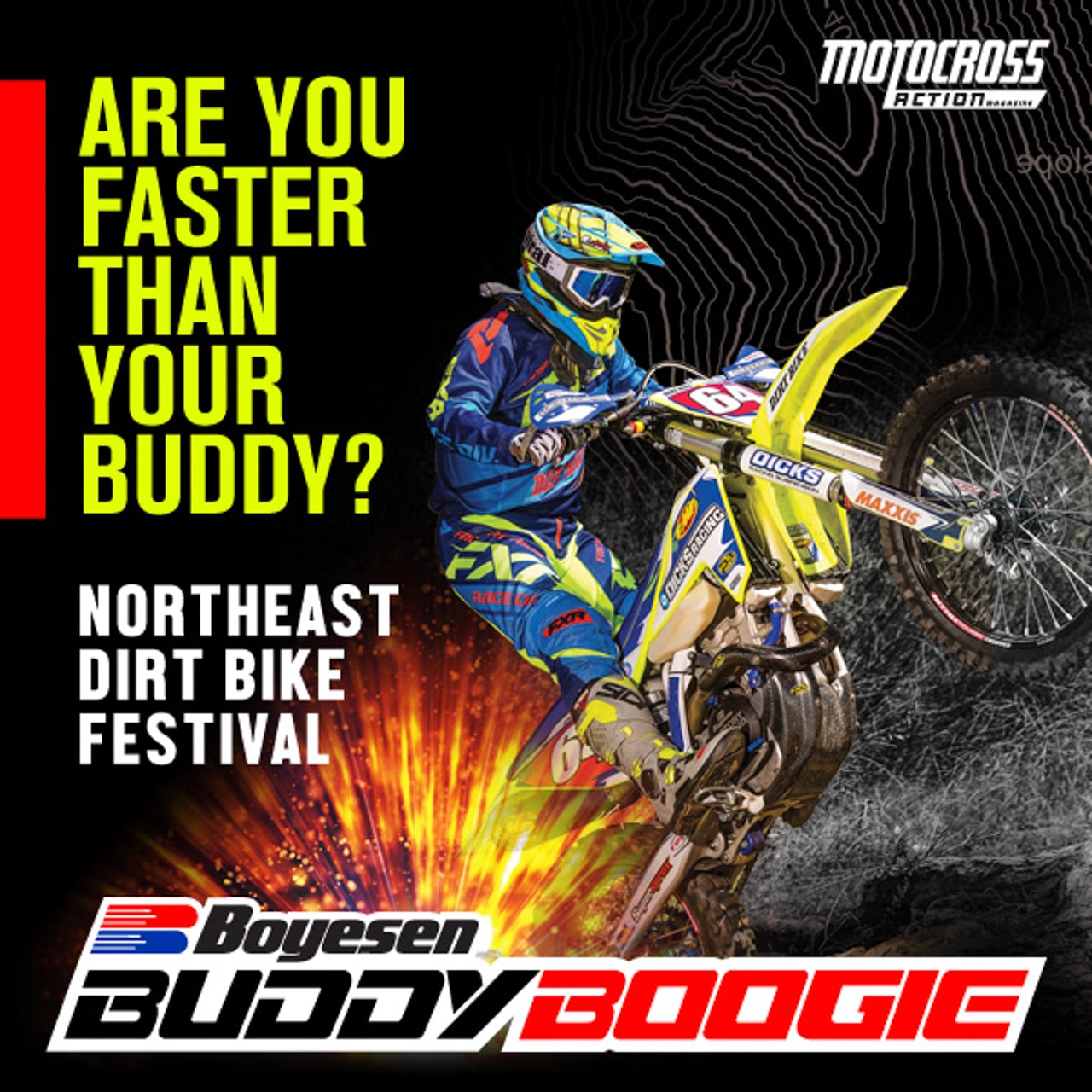 Held on October 5-7, 2018, at the Pagoda Motorcycle Club in Birdsboro, PA. For more info go to www.pagodamc.org 
TALK MOTO WITH ON MXA'S FACEBOOK GROUP CHAT


We love everything moto and want to bring all moto junkies together into one place to share their two cents, ideas, photos, bike fixes, bike problems and much more. To check it out first you must need to or already have a Facebook account. If you don't, it isn't much work and you could even have an alias so nobody knows it is you. To join click HERE. After you request to join we will accept your request shortly after.
2018 MARSEILLE SUPERCROSS ON OCT 12-13

For more information go to www.supercrossinternationalmarseille.com
MXA PRODUCT SPOTLIGHT: ONE SHOT DEAL! SPECIAL RUN OF 1986 HONDA CR250 TWO-STROKE PIPES

This is a cool idea. Pro Circuit plans to built a special limited-edition run of 1986 Honda CR250 Works Pipe and 304 silencers for bike builder and vintage racers. Just like back in the day, Pro Circuit's Works Pipe increases horsepower and torque, while the unplated, oiled metal finish gives your bike that "works look." Completing the special throwback kit is a 304 Factory Sound Silencer that has a slightly longer body to add top-end performance while reducing noise output. The brushed aluminum silencer body and stainless steel inlet tube and end-cap make the 1986 CR250 like it did when Ricky Johnson raced with it. Pro Circuit is accepting orders for the $425.00 1986 Honda CR250 kit now and fulfill them when they reach the required production number. Order now if you want to be included in this special offer. For more info go to www.procircuit.com
MXA AD OF THE WEEK: 1982 USGP

Tickets for the 1982 Unites States Grand Prix at Carlsbad Raceway cost $12. For that hefty chunk of cash, you got to see Brad Lakcey, Andre Malherbe, Graham Noyce, Andre Vromans, Gerrit Wolsink, Chuck Sun, Kent Howerton and Broc Glover, plus two 250 Support motos and Art Scholl's aerobatics show. And Danny Magoo Chandler took the win
DANNY "MAGOO" CHANDLER ON WINNING THE 1982 USGP

Magoo with his goggles off in the second moto at Carlsbad.
"In 1982, Carlsbad was muddy. It had rained the night before, and I was happy about that because I knew I rode very well in the mud. I has already won some AMA Nationals that year, and I was on the big Honda works bike, so I knew I had the speed and machinery. On the day of the race, I was feeling pretty good about my chances.
"When the gate dropped for the first moto, I got a midpack start and got hammered by this big mudhole. On the first lap of the race, I had blown through all my tear-offs. I knew I had to get to the front as fast as possible if I was going to win. I was going pretty fast and made it all happen.
"In the second moto I rode like a lady. I pulled a typical Magoo and crashed. Then I got up and crashed again. I got so mad at myself for throwing away my best chance to win. Luckily, Brad Lackey got passed by Andre Vromans, and I ended up going 1-5, which was good enough for the overall win. I was really excited about that, but I was also upset that Andre Malherbe had crashed and broke his leg earlier in the day, because I had really wanted a piece of him!
"I thought Carlsbad was great. All the American fans would come and cheer us on. You could tell that the tide had changed and that the American riders were the fastest riders. Personally, I had been training and eating right to be prepared for that race and for going up against the European riders. I'd been burning five gallons of gas a day, and not just five gallons in a day, but within three hours. That was how my dad raised me—you had to burn the five gallons against the clock for it to do any good, and on that day at Carlsbad, it did me some good."
IDAHO "FREECROSS" ON OCTOBER 12-14 IN CASCADE
For more information go to www.imopromotions.com
JOIN MXA'S FLIPBOARD PAGE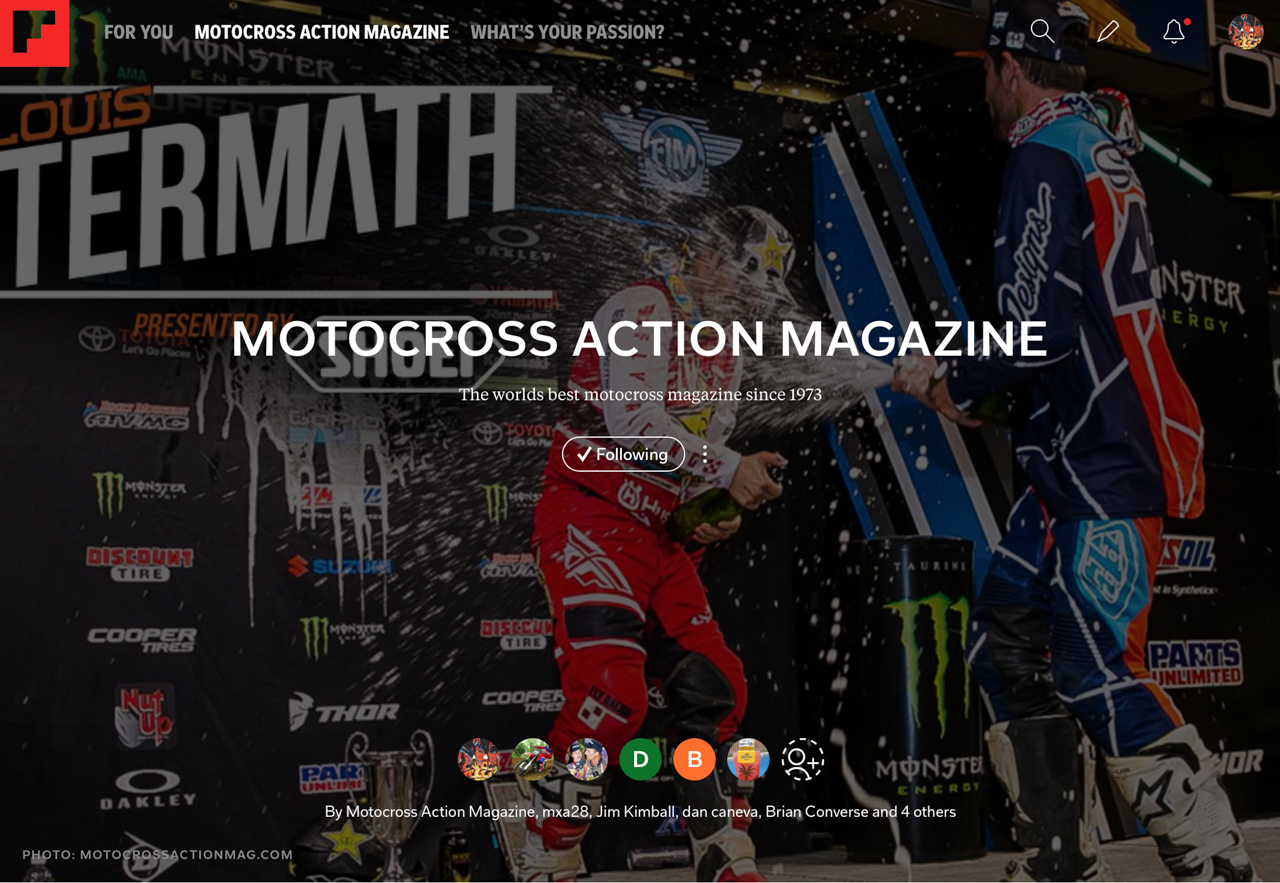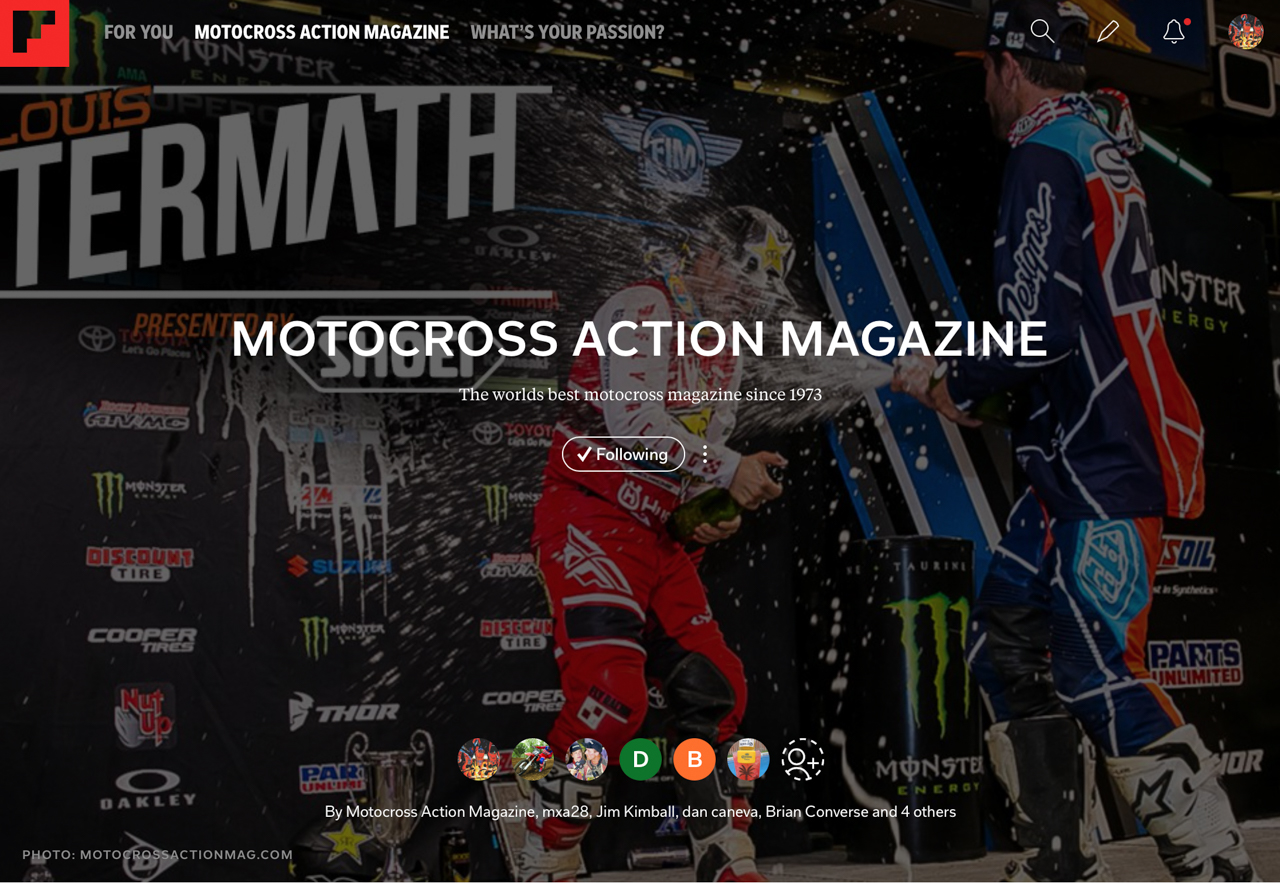 If you use Flipboard make sure to subscribe to the Motocross Action page for all the updates on our website. Click HERE to check out the page.
SAVE THE DATE! LISTS OF WHAT'S LEFT, WHAT'S DONE & WHAT'S TO COME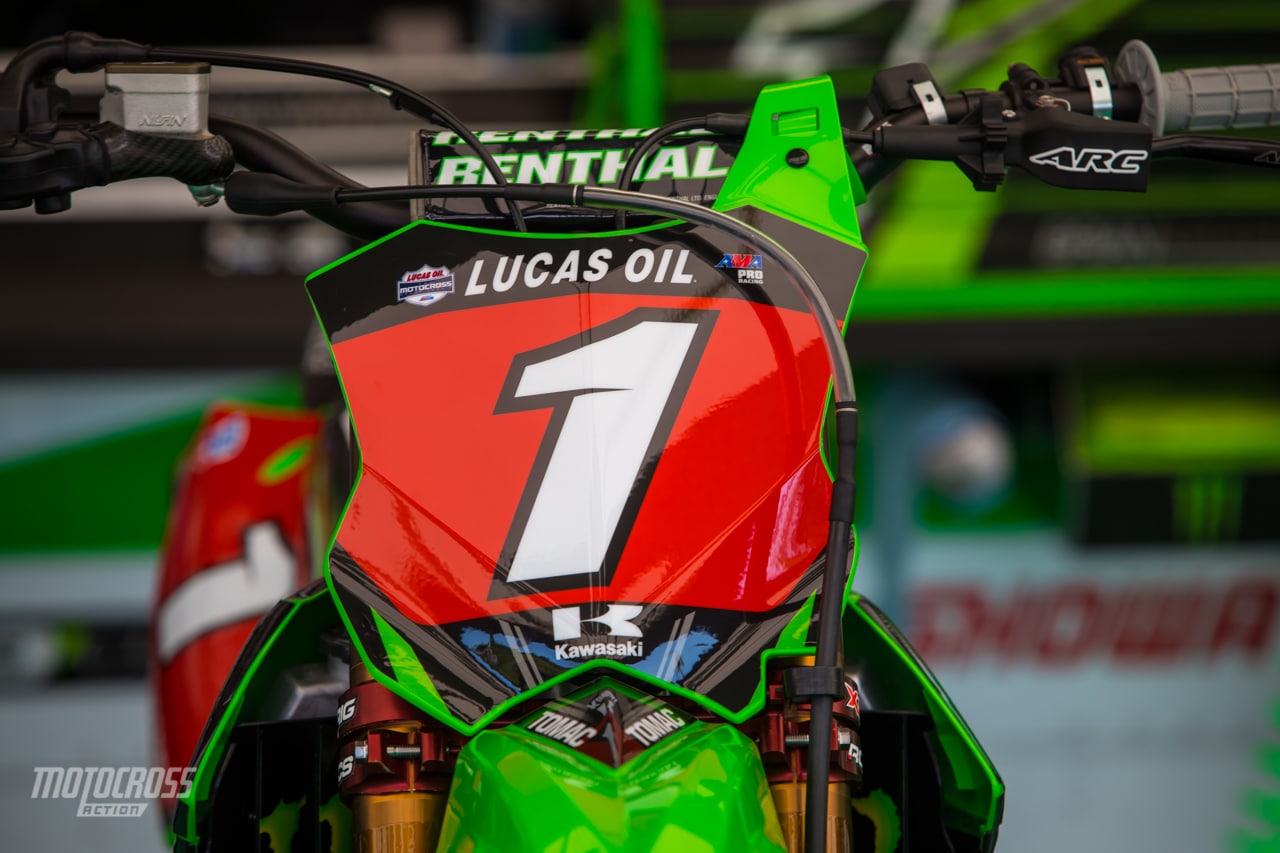 Eli Tomac will be running this number next year.
2018 FIM MOTOCROSS WORLD CHAMPIONSHIP
Mar. 4……………………..Argentina
Mar. 18…………………….Holland 1
Mar. 25…………………….Spain
Apr. 8……………………….Italy 1
Apr. 15……………………..Portugal
May 1……………………….Russia
May 13……………………..Latvia
May 20…………………….Germany
June 3………………………England
June 10…………………….France
June 17…………………….Italy 2
July 1……………………….Indonesia 1
July 8……………………….Indonesia 2
July 22……………………..Czech Republic
Aug. 5………………………Belgium
Aug. 12……………………..Sweden (Canceled)
Aug. 19……………………..Switzerland
Aug. 26……………………..Bulgaria
Sept. 2……………………….Turkey
Sept. 16………………………Holland 2
Sept. 30………………………Italy 3
2018 MONTREAL SUPERCROSS
Sept. 15……………………..Montreal, Canada
2018 NITRO WORLD GAMES
Sept. 22-23………………….Salt Lake City, UT
2018 MOTOCROSS DES NATIONS
Oct. 7………………………..Red Bud, MI
2018 BOYESEN BUDDY BOOGIE
Oct. 5-7……………………..Birdsboro, PA
2018 MONSTER ENERGY CUP
Oct. 13……………………Las Vegas, NV
2018 MARSEILLE SUPERCROSS
Oct. 12-13……………….Marseille, France
2018 RED BULL STRAIGHT RHYTHM
Oct. 20…………………….Pomona, CA
2018 REM OCTOBERCROSS
Oct. 27………………………..Glen Helen, CA
2018 DUBYA WORLD VET CHAMPIONSHIP
Nov. 3-4…………………..Glen Helen, CA
2018 PARIS SUPERCROSS
Nov. 17-18…………………….Paris, France
2018 THOR MINI OLYMPICS
Nov. 19-24…………..…….Gainesville, FL
2018 DAY IN THE DIRT
Nov. 24-26…………………….Glen Helen, CA
2018 ROBBY GORDON OFF-ROAD CHAMPIONSHIP
Dec.1-2………………………..Glen Helen, CA
2018 REM GLEN HELEN CHAMPIONSHIP
Jan. 13……………………Glen Helen, CA
Jan. 20……………………Glen Helen, CA
Jan. 27……………………Glen Helen, CA
Feb. 3……………………..Glen Helen, CA
Feb. 10…………………….Glen Helen, CA
Feb. 17…………………….Glen Helen, CA
Feb. 24…………………….Glen Helen, CA
Mar. 10…………………….Glen Helen, CA
Mar. 24…………………….Glen Helen, CA
April 7………………….…Spring Series #1
April 14……………….…..20th Anniversary #2
April 28……………….…..Spring Series #3
May 5………………….….Spring Series #4 (National track)
May 12……………………Spring Series #5
May 19……………………Spring Series #6
June 2…………………….Glen Helen, CA
June 16…………………..Glen Helen, CA
June 30…………………..Glen Helen, CA
July 14……………………Summer Series (Canceled)
July 21……………………Summer Series #1
July 28……………………Summer Series #2
Aug. 11……………………Summer Series #3
Aug. 25………..………….Summer Series #4
Sept. 1………………….…Summer Series #5
Sept. 29………………..…Summer Series #6
Oct. 6……………………..Glen Helen, CA
Oct. 20……………………Glen Helen, CA
Oct. 27……………………Glen Helen, CA (National track)
Nov. 17……………………Glen Helen, CA
Dec. 1……………………..Glen Helen, CA (Canceled)
Dec. 15……………………Glen Helen, CA
Dec. 22……………………Glen Helen, CA
Dec. 29…………..…….…Glen Helen, CA
2018 WORLD OFFROAD CHAMPIONSHIP (WORCS)
Feb. 2-4…………………..……Las Vegas, NV
Feb. 23-25……………….……Phoenix, AZ
Mar. 23-24……………….……Lake Havasu, AZ
Apr. 20-22……………….……Hurricane, UT
May 25-27……………………Cedar City, UT
Sept. 14-16……………………Glen Helen, CA
Oct. 19-21………………….…Adelanto, CA
Nov. 9-11………………….…..Primm, NV
2018 AMA SUPERMOTO CHAMPIONSHIP
April 14………………………….Boise, ID
May 13………………………….Tucson, AZ
June 8…………………………..Austin, TX
June 9…………………………..Austin, TX
Aug. 3-5………………………..Quebec, CN
Sept. 8………………………….Sturgis, SD
2018 OLD SCHOOL SCRAMBLES CHAMPIONSHIP
Feb. 11………………………Glen Helen, CA (canceled)
Mar. 24-25………………….Glen Helen, CA
June 17……………………..Glen Helen, CA
Aug. 19………………….…..Glen Helen, CA
Dec. 9………………………..Glen Helen, CA
2018 ENDUROCROSS CHAMPIONSHIP
Aug. 25………………………….Prescott, AZ
Sept. 15…………………………Costa Mesa, CA
Sept. 22…………………………Reno, NV
Oct. 20…………………………..Denver, CO
Oct. 27…………………………..Everett, WA
Nov. 3……………………………Boise, ID
2018 MAXXIS BRITISH NATIONAL CHAMPIONSHIP
Mar. 11…………………………..Lyng, England (canceled)
Apr. 1……………………………Culham, England
Apr. 22………………………….Canada Heights, England
May 6……………………………Blaxhall, England
June 24………………………..Desertmartin, Ireland
July 29………………………….Duns, England
Aug. 12…………………………Hawkstone, England
Sept. 23………………………..Foxhill, England
2018 GERMAN ADAC MASTERS CHAMPIONSHIP
Apr. 22………………………….Drehna, Germany
May 27………………………….Molln, Germany
June 24…………………………Bielstein, Germany
May 6……………………………Blaxhall, Germany
July 15………………………….Moggers, Germany
July 29………………………….Tensfeld, Germany
Aug. 26…………………………Teutschthal, Germany
Sept. 9…………………………..Gaildorf, Germany
2018 JAPAN SUPERCROSS ON NOVEMBER 3

Dylan Ferrandis, Malcolm Stewart, Aaron Plessinger, Justin Brayton, Christian Craig, Jimmy Decotis and Weston Peick have signed on so far. For more info go to www.japansupercross.com
OLD SCHOOL SCRAMBLES AT GLEN HELEN, DECEMBER 9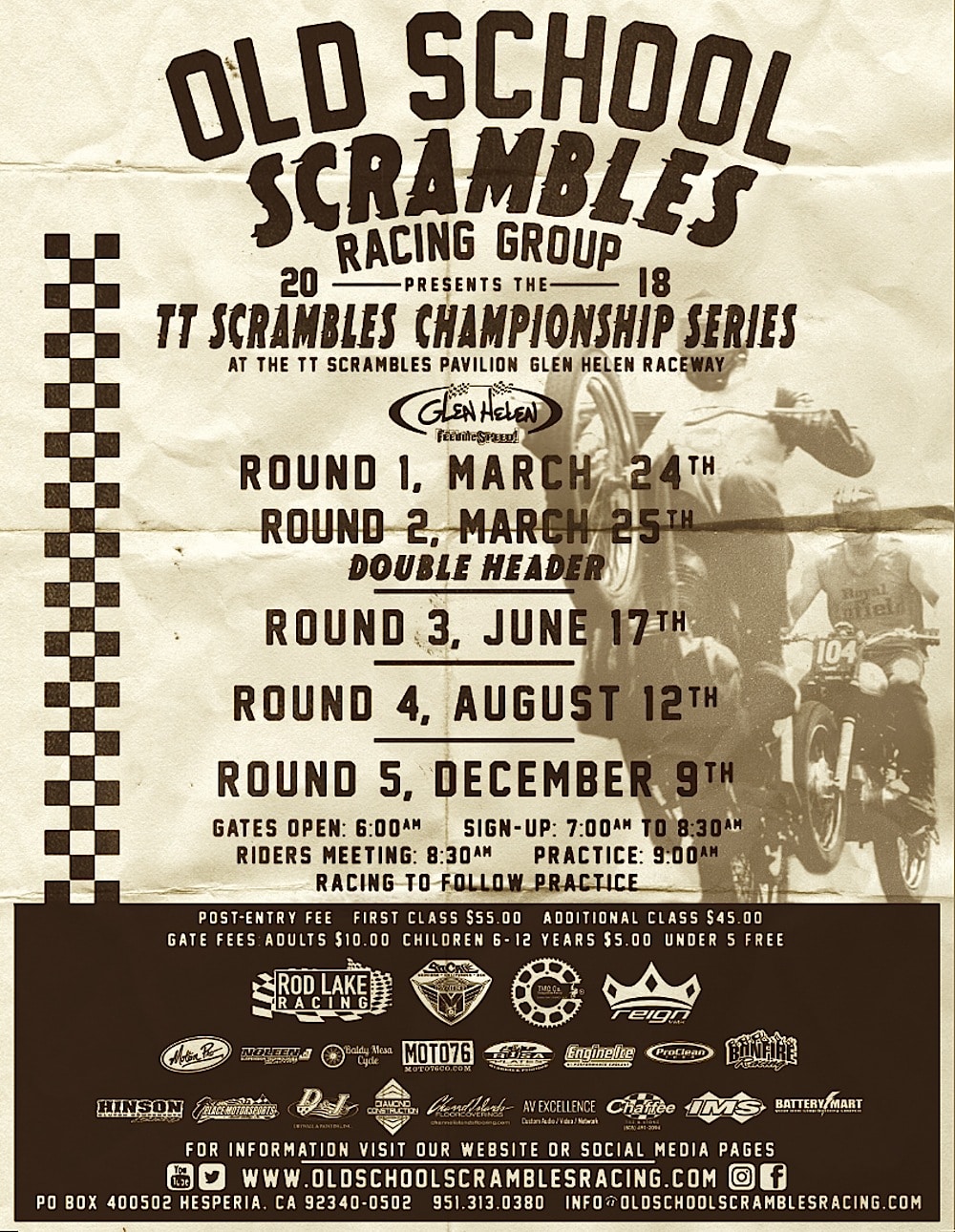 The final round four of the Old School Scrambles series will be held on December 9 on the Lucas Oil Offroad Truck Track at Glen Helen Raceway (on a track designed by Gary Jones). For more info go to www.oldschoolscramblesracing.com

MXA FIRST RIDE VIDEO | 2019 YAMAHA YZ450SXF
MXA FIRST RIDE VIDEO | 2019 KTM 450SXF

MXA FIRST RIDE VIDEO | 2019 HONDA CRF450 WORKS EDITION

MXA FIRST RIDE VIDEO | 2019 HUSQVARNA FC250

MXA FIRST RIDE VIDEO | 2019 KTM 250SXF

MXA FIRST RIDE VIDEO | 2019 YAMAHA YZ250F

MXA FIRST RIDE VIDEO | 2019 TM MX250-FI TWIN-PIPER

MXA FIRST RIDE VIDEO | 2019 HUSQVARNA FC450

MXA FIRST RIDE VIDEO | 2019 HONDA CRF450

MXA FIRST RIDE VIDEO | 2019 KTM 350SXF

MXA FIRST RIDE VIDEO | 2019 KAWASAKI KX450

MXA FIRST RIDE VIDEO | 2019 HUSQVARNA FC450

Quiz Answer: In the 1951 sci-fi film "The Day The Earth Stood Still" (the Michael Rennie and Billy Gray version, not the Keanu Reeves and Jennifer Connelly 2008 remake), the visitor from outer space brought a giant robot with him named Gort which obeyed the command, "Klaatu barada nikto."
Photos: Debbi Tamietti, Matk Chilson, Jon Ortner, Brian Converse, James Brenner, Justyn Norek, Jody Weisel, KTM, Kawasaki, Travis  Fant, Ray Archer, Daryl Ecklund, MXA, MXGP