MXA'S WEEKEND NEWS ROUND-UP: IF THE MXDN PROVES ANYTHING, IT'S THAT YOU GOTTA HANG IT OUT
•  "FIRST LOOK" 2023 KAWASAKI KX250 YOUTUBE VIDEO VIEWERS BY MEDIA

These viewers numbers come directly from YouTube.
• MXA VIDEO: 2023 KAWASAKI KX250 TEST
• GIFT! "WORLD VET CHAMPIONSHIP" BEER STEINS TO RIDERS WHO PRE-ENTER BY NOV.2
Glen Helen Raceway, in collaboration with Fasthouse and 805, is excited to announce that all pre-entered riders to the 38th Annual World Vet MX Championships on November 5-6 will receive a complimentary World Vet beer stein!
Racers who sign-up online by November 2, 2022, will receive this limited 2022 commemorative beer stein. In addition, the first round of 805 beer will be on us at the Edison Dye Lifetime Achievement Awards Ceremony for Jeremy McGrath, held on Saturday evening, starting a 5:30 p.m. in the Glen Helen Museum on November 5th. To pre-enter go to www. glenhelen.com
• MXA VIDEO: 2023 GASGAS MC450F TEST
• WANT TO REPRESENT YOUR COUNTRY AT THE WORLD VET? SIGN UP FOR THE WORLD CUP OF NATIONS
The World Cup trophy will be awarded to the winning nation and will have your name and country engraved on it. The trophy will be displayed at the Glen Helen Museum throughout the entire year and each rider on the winning team will receive a commemorative medallion.
Press release: Applications for the Dubya World Vet MX Cup of Nations must be submitted before the October 1, 2022 deadline! We can't wait to see who will be crowned this year's World Vet MX Cup of Nations champion. The race will be run in conjunction with the 38th Annual Dubya World Vet MX Championships on November 5th and 6th.
Each participating country entered in the Dubya World Vet MX Cup of Nations is allowed three different teams – each team must consist of three riders from the home country: one rider must be over-30, one over 40, and one over 50 years old (the three riders can be of any skill level and a team could be made up of all over-50 riders—because that would be legal). Riders will receive race bibs to represent their country and colors to indicate their age group. Moto 1 will be held on Saturday and moto 2 will race on Sunday. The scoring will be based on all three riders over both motos with the lowest score of the two-moto format determining the winning team and country. The entry fee is $100 per team. Enter and sign up your team by Clicking Here
• MXA VIDEO: 2023 KTM 300SX FUEL-INJECTED TWO-STROKE TEST
• MXA PHOTO OF THE WEEK: ON THE RAGGED EDGE

Justin Muscutt (116) hangs his Yamaha YZ250 two-stroke out as far as humanly possible in this banked Glen Helen berm. What you can't see is that it is 6 feet down to the rock-hard ground below (where photographer Debbi Tamiett is standing). Justin has his rear wheel hung over the backside of the berm just about as far as it can go. In fact, if you look closely, of the 38 rows of knobs on Justin's rear tire, only two rows of knobs are actually in contact with the dirt. This is the edge of disaster.

The key phrase here is, "Never surrender, never shut off!"
Debbi Tamietti shot this photo by standing directly in the path of where Justin's bike would have headed if his rear wheel had gone any farther over the berm. But, after seeing how far Justin hung his tire over the edge, she backed up — largely because she got the shot.
• INSIDE RED BUD WITH FAST FREDDIE & TEAM SWEDEN AT THE MXDN
• MXA PRODUCT SPOTLIGHT: O'NEAL RACING MAYHEM GEAR
Mayhem Crank gear is wild and crazy. O'Neal Mayhem Crank is just one of O'Neal's 22 different Mayhem gearing choice

The O'Neal Mayhem jersey uses a Microfiber four-way stretch fabric body, Infinity neck & collar design for ultimate comfort and performance, Microfiber fabric makes better moisture wicking and cooling properties, non-slip silicone printing on the jersey's tail to help keep the jersey tucked in.
O'Neal Mayhem Crank Jersey—$44.99
O'Neal Mayhem Crank pants—$119.99
The Mayhem pants have double snaps at th waist closure with a reinforced ratchet strap . There are durable, wear-resistant panels on the seat, inside of legs and knees and knees of the pants. Plus, stretch panels in key points on the front, back and and knees for great freedom of movement. Oh yeah, there is a hidden external pockets.
O'Neal Mayhem Hexx red/black jersey—$44.99
O'Neal Mayhem Hexx red/black pants—$119.99
MXA's Product Spotlight is only showing a small selection of Mayhem colors, but there are 22 different O'Neal Mayhem designs (plus, Prodigy, Hardware, Hardware Air and Element lines). Mayhem jerseys retail for $44.99, while the pants go for $119.99. For more information visit www.oneal.com.
O'Neal Mayhem Covert jersey—$44.99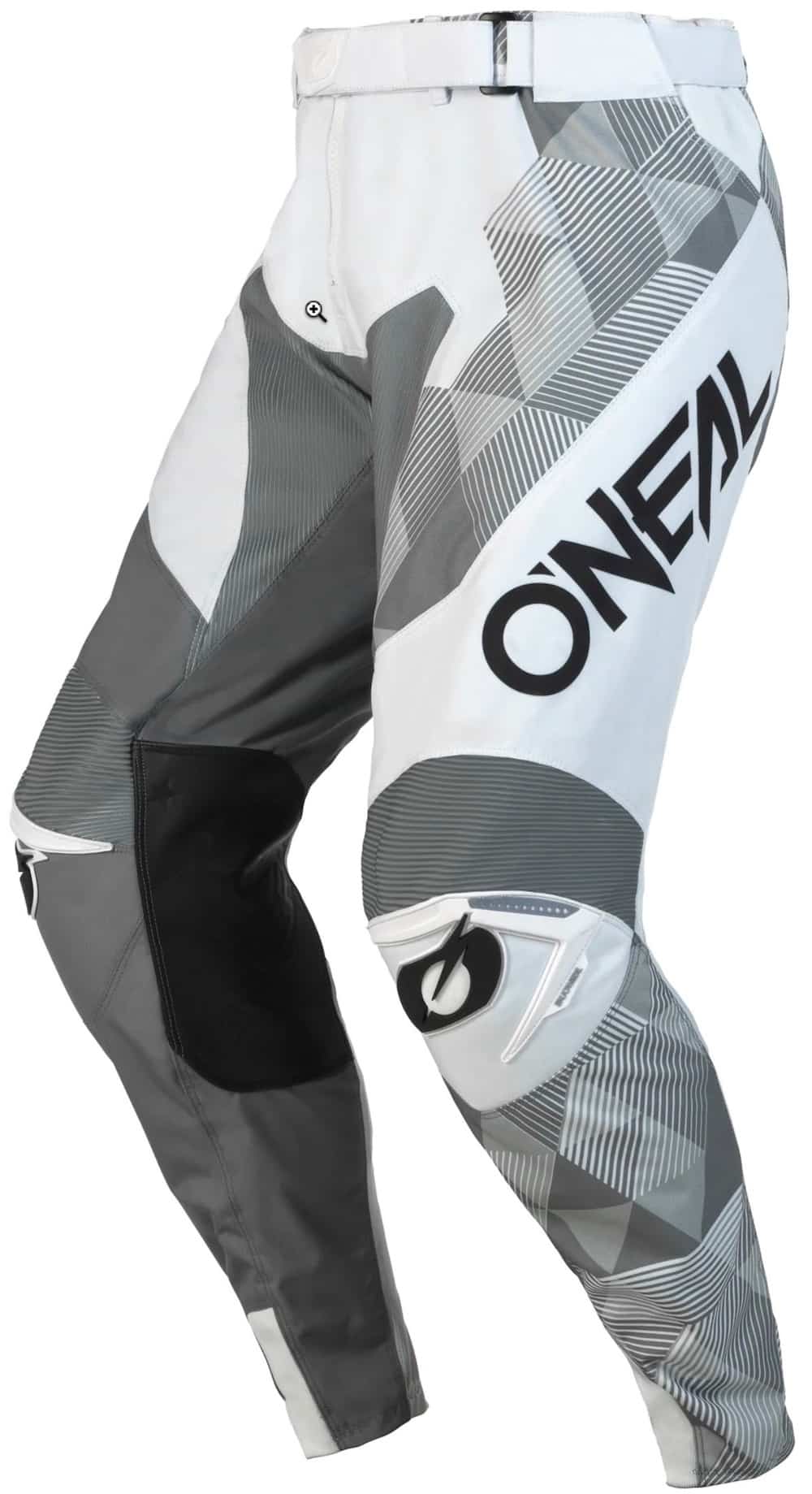 O'Neal Mayhem Covert pants—$119.99
O'Neal Mayhem Hexx yellow/black jersey—$44.99
O'Neal Mayhem Hexx yellow/black pants—$119.99
O'Neal Mayhem Hexx grey/neon jersey—$44.99
O'Neal Mayhem Hexx grey/neon pants—$119.99
O'Neal Mayhem Hexx white/black jersey—$44.99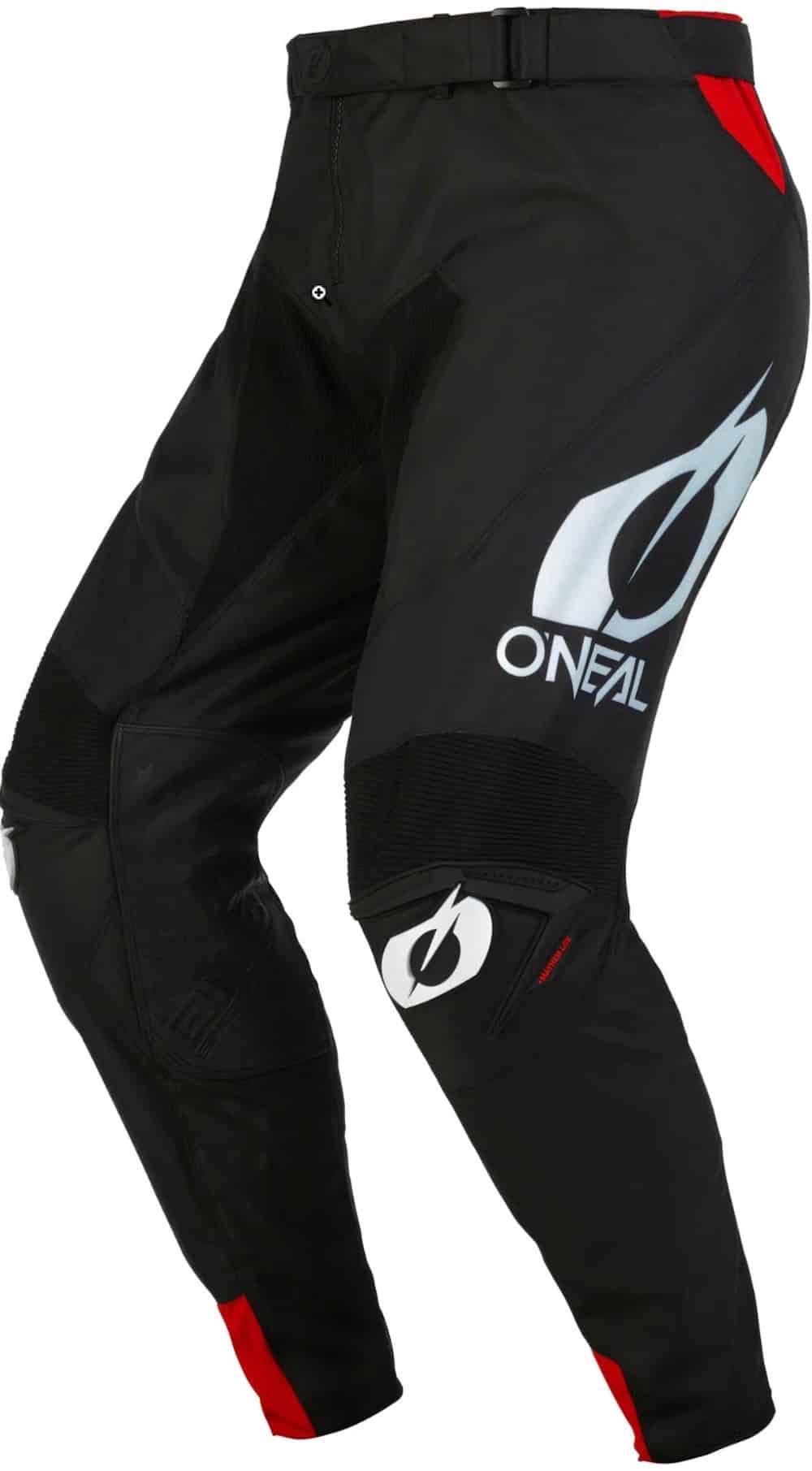 O'Neal Mayhem Hexx white/black pants—$119.99
• MXA VIDEO: 2023 KAWASAKI KX450 TEST
• MXA AD OF THE WEEK: 1975 MAICO MX250/MC400/MC450

Back in 1975 Maico had the best forks in the sport and pioneered long-travel twi-shock rear suspension when they moved the shocks forward on the swingarm to deliver an unheard of 6-1/2 inches to travel.
• MXA VIDEO: 2023 KTM 450SXF TEST
• THE OCTOBER 2022 ISSUE OF MXA IS OUT! SUBSCRIBE AND YOU WON'T MISS ANYTHING

Did you know that you can subscribe to MXA at virtually no cost to you—because when you subscribe you receive a Rocky Mountain ATV/MC credit for $25 towards anything in their massive inventory. Plus, you will get all the content in the 12 monthly issues of Motocross Action magazine—from four-stroke tests, two-stroke tests, retro tests, race coverage, new tech to product tests….most of which never appear on the internet. And, don't forget, that $25 credit from Rocky Mountain ATV/MC  that will more than cover the cost of your subscription. To subscribe call (800) 767-0345 or Click Here
• MXA VIDEO: 2023 HONDA CRF450 TEST
• A TALE OF TWO NATIONS AT THE MXDN: THE IRISH & JAPANESE RIDERS WE NEVER GOT TO SEE
Kota Toriyabe was was 13th in the B-Main
Kota Toriyabe's (99) day ended early when Team Japan failed to win the B-Main. To be the lucky team to transfer to the three-motos of the MXDN, your two best scores in the B-Main are counted. Japan had 19 points. Venezuela took the B-Main with 9 points, but the South Ameican's day was doomed from that point on as they finished 20th out of 20 teams in the MXDN main events.
Yuki Okura was the highest placed Japanese rider. Yuki finished 8th in the B-Main, three spots in front of Jo Shimoda.
Yuki Okura and Jo Shimoda first-bumped before the start of the B-Main. They should have been a shoo-in to make the main events, but it didn't happen.
Team Ireland is often a contender to make the Big Show at the MXDN by winning Sunday morning's B-Main—in which the winning team gets the last spot in the Motocross des Nation. Stuart Edmonds has been a stalwart of the Irish team and was fifth in the one-moto B-Main qualifier. John Meara in 9th and Martin Barr was 27th, and with that the best Stuart could do was thank his sponsors with the decals on his helmet. We recognize Arai, Pod knee braces and MotoKlik.
Stuart Edmonds was one of many riders to sacrifice a rear wheel to LaRocco's Leap.
MXA VIDEO: FIRST LOOK AT WHAT'S NEW ON THE 2023 YAMAHA YZ450F
• BIKES YOU'VE NEVER SEEN BEFORE: 1960 RIEJU JACO SPORT 125
Originally founded as a bicycle accessories manufacturer, Rieju is best known as a motorcycle manufacturer. Rieju was started by Luis Riera Carré and Jaime Juanola Farrés, in 1934. The name Reiju comes from the founder's names— the first three letters of Riera (RIE) and the first two letters of Juanloa (JU). Back in the formative years, growth of the Rieju brand was halted by the Spanish Civil War, but Rieju eventually got back to making motorcycles in 1947. It was a still a hard climb to find buyers for the first ten years, but then, in 1958, the 125cc Jaca Sport model rolled down the Rieju assembly line. It was exactly what young Spaniards were looking for. Easy transportation and some off-road fun. It seemed very modern with its aluminum rims, swept-back handlebars, two-tone paint and air-cooled front brake drum.
It may have been what young Spaniards wanted, but these added extras raised the price too high. Rieju decided to pull the Jaco 125 Sport model from the showrooms, but keep the more economical, street-oriented, no frills 125 going because it sold 3000 bikes in the first five years.
It wasn't until Rieju entered into an engine deal with Moto Minarelli to replace the original AMC engine with Minarelli 125 engines that 125 Jaco Sport sales took off. The new Jaca produced 3.5 horsepower and had a top speed of 43 mph, but under Spanish moped regulations it was limited to 24 mph. The 125 Jaca Sport put Rieju on the map—not the same map as Bultaco, Montesa and Ossa, but the future looks bright since their prime Spanish competitor GasGas was taken over by KTM in 2020.
Following KTM's 60 percent acquisition of Gas Gas' parent company, the EC, XC, and GP lines of enduro bikes from GasGas were moved to Austria and replaced by KTM's in-house platform sharing engine and chassis technology. As a result, GasGas' previous range of Spanish-made enduro bikes faced certain death. However, Rieju stepped in to take over the defunct Gas Gas models.
Rieju's production of the former 250cc and 300cc Gas Gas EC, XC and GP bikes are now Rieju-branded bikes filling the demand. Rieju currently manufactures 12,000 small motorcycles annually in its facilities in Figueres, near Barcelona, and exports 85% of its production to more than 40 countries.
The 2023 Rieju MR Pro 300.
KTM owns the Gas Gas name and trials bikes, but Rieju has rebranded the former Gas Gas off-road bikes as Riejus. Adding the no longer offered GasGas line to Rieju's line of dual-sport and play bikes gives Rieju a solid line of full-size, off-road-ready, dirt bikes. The first sign that Rieju has jump-started is that they have an American distributor. Central Powersports Distribution (CPD), located in Watertown, South Dakota, who are helping Rieju make their first appearance in the USA. Visit www.rieju-usa.com for mor einfo.
• MXA VIDEO: 2023 GASGAS MC350F TEST
• 31ST ANNUAL TEXAS $25,000 PRO-AM CHALLENGE AT SWAN RACEWAY THIS WEEKEND
For more information about the Swan MX Raceway event go to www.swanmx.com/texas-pro-challenge/
• FIRE & POLICE "LOMA LINDA HOSPITAL" BENEFIT RACE ON OCT. 10-11 AT LAKE ELSINORE

For more info go to www.firepolicemx.com
• "SATURDAY AT THE GLEN" WILL BE BACK ON SATURDAY OCTOBER 15 AT GLEN HELEN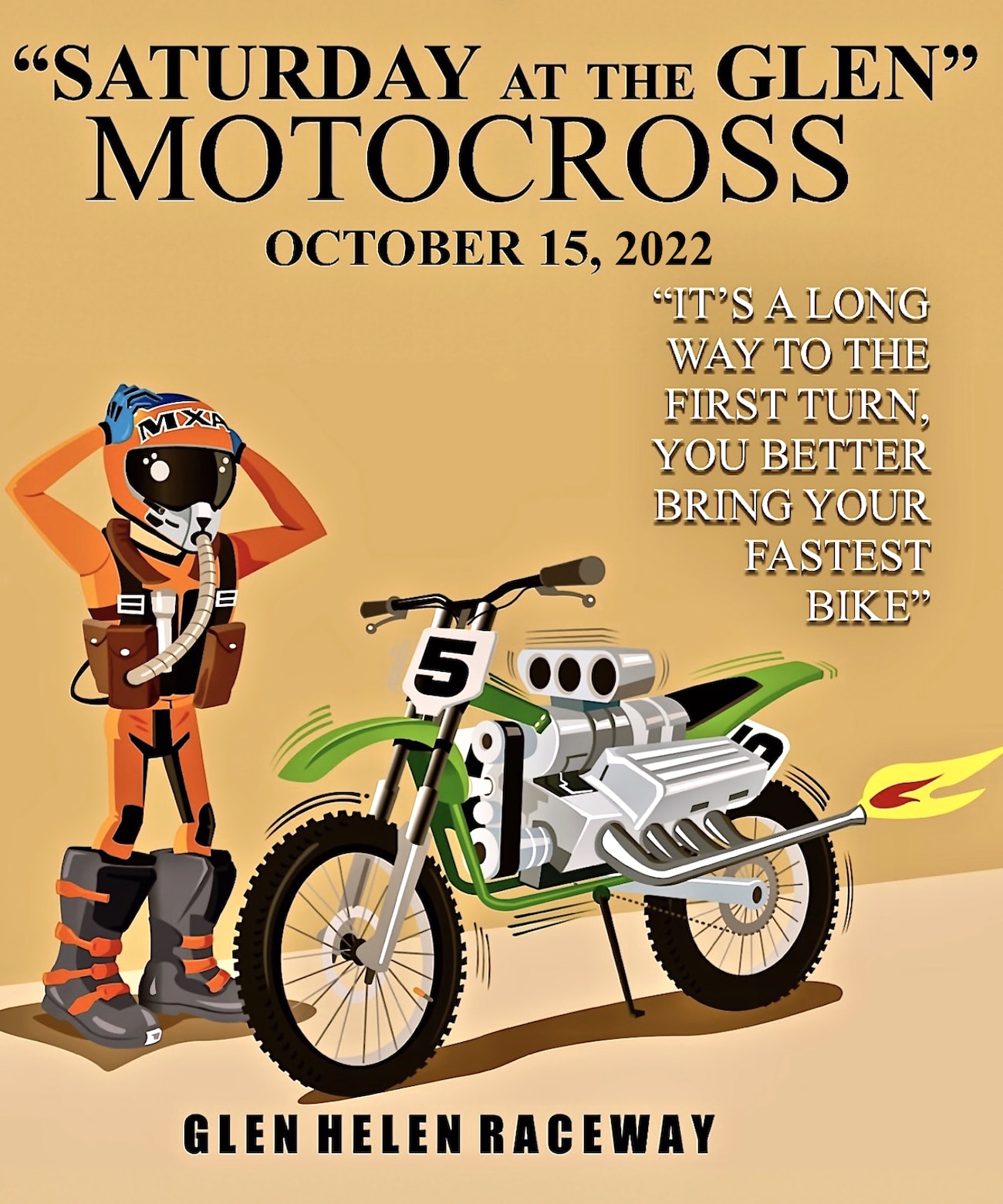 For more info go to www.glenhelen.com
• THE NEXT WORCS RACE IS ON OCT. 14-16 IN MESQUITE, NEVADA

• 2022 RED BULL STRAIGHT RHYTHM COMES TO "SURF CITY" ON OCTOBER 15
Currently signed up riders for the 125/150cc and 250cc classes are Ken Roczen, Aaron Plessinger, Justin Barcia, Marvin Musquin, Cooper Webb, Gared Steinke, Tyler Bowers, Josh Hansen, Robbie Wageman, Ivan Ramirez, Carson Brown, Ryan Morais, Casey Cochran, A.J. Catanzaro, Josh Varize, Derek Kelley and Dylan Woodcock.For more info go to www.redbull,com/straightrhythm
• FINAL 2022 GREAT PLAINS VINTAGE MOTOCROSS AT FARRAGUT, IOWA, ON OCT. 16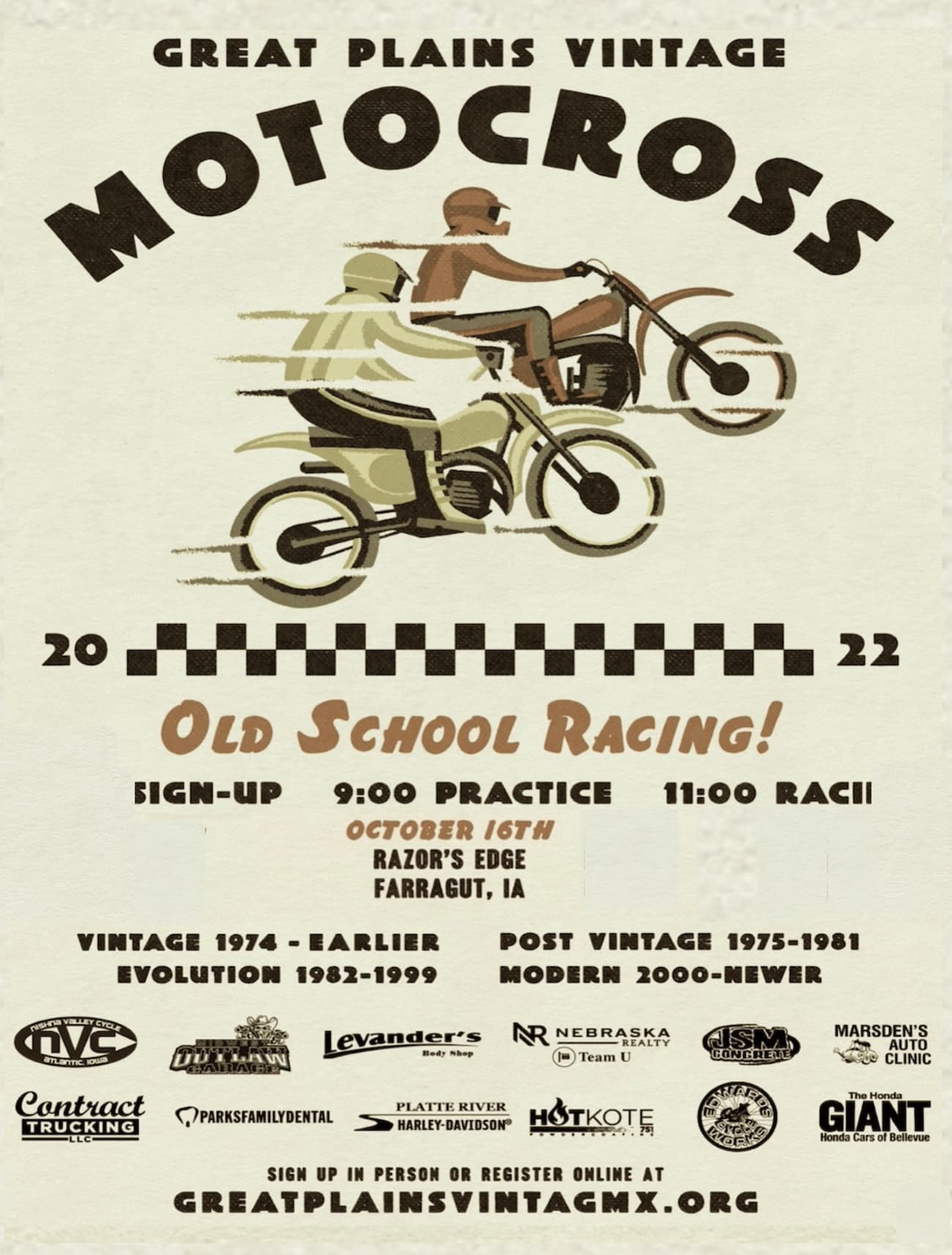 For more info go to www.greatplainsvintagemx.org.
• "SATURDAY AT THE GLEN" AT GLEN HELEN ON OCTOBER 22
For more info go to www.glenhelen.com
• OLD SCHOOL SCRAMBLE "OKTOBERFAST GRAND PRIX" ON OCTOBER 23 AT GLEN HELEN

For more information go to www.oktoberfast.com
• "SATURDAY AT THE GLEN" WORLD VET CHAMPIONSHIP WARM-UP RACE ON OCT.29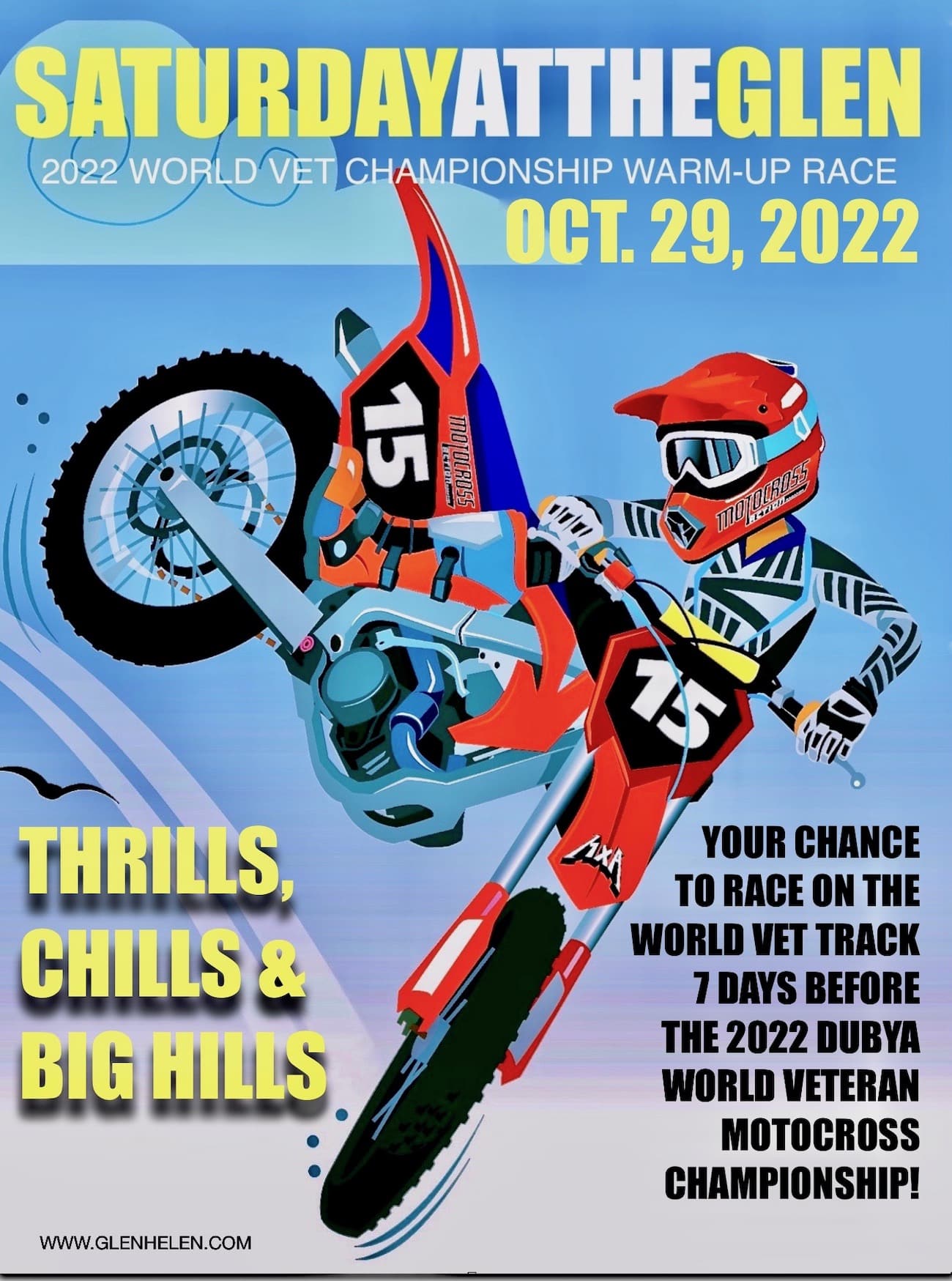 The track layout will be the same as what the riders will face at the 38th Annual Dubya World Vet Motocross Championships on Nov. 5-6. The pre-entry is $30 per class and $25 for youth classes. Post Entries on the day of the race will be $40 and $30 for youth classes. The gate fee is $10 per person. This race is a great opportunity to get some laps in before the Dubya World Vet Championships! For more info go to www.glenhelen.com
• 2022 DUBYA USA WORLD VET MOTOCROSS CHAMPIONSHIP ON NOV. 5-6
For more info go www.glenhelen.com.
• MXA VIDEO: 2023 KTM FREERIDE XC-E ELECTRIC TRAIL BIKE

• HOW SMART DO YOU HAVE TO BE TO SUBSCRIBE TO MXA? YOU SUBSCRIBE AND GET A $25 ROCKY MOUNTAIN GIFT CREDIT—SEEMS SIMPLE

You can't afford not to subscribe, because when you order a subscription, Rocky Mountain ATV/MC sends you a $25 gift credit to use on anything you want from their massive selection. Plus, subscribers to MXA can also choose to get the digital mag on their iPhone, iPad, Kindle or Android by going to the Apple Store, Amazon or Google Play or in a digital version. Even better, you can subscribe to Motocross Action and get the awesome print edition delivered to your house by a uniformed employee of the U.S. Government. Do we have to mention the $25 Rocky Mountain ATV/MC gift card again? You can't lose on this deal? Call (800) 767-0345 or Click Here
•  THE REMAINING RACES OF THE 2022 SEASON
The 2022 World Vet Motocross Championship is shaping up to be a barn burner, as lots of former motocross stars from different decades are lining up to win the Over-30, Over-40, Over-50, Over-60 and Over-70 titles. Believe it or not, multi-time AMA 250 National Champion Gary Jones is now 70-years-old. He is the only rider to have won World Vet crowns in the Over-30, Over-40, Over-50 and Over-60 classes. If he can win the Over-70 title in 2022, he will have a Grand Slam in most of the important age groups. But Gary won't be perfect because 1970s GP star Lars Larsson is the reigning Over-80 World Vet Champion and Gary Jones has to wait ten years before he's old enough to get the clean sweep he wants.

2022 AMA ENDUROCROSS SERIES SCHEDULE
Sept. 17…Salt Lake City,UT
Sept. 24…Redmond, Oregon
Oct. 1…Denver, Colorado
Oct. 22…Prescott Valley, Arizona
Nov 5…Boise Idaho
Nov. 19…Reno, Nevada
2022 SATURDAY AT THE GLEN RACE SCHEDULE
Apr. 2…Spring Series #1
Apr. 23…Spring Series #2
Apr. 30…Spring Series #3
May 7…Spring Series #4
May 14…Spring Series #5 (National Track)
June 11…Summer Series #1
June 25…Summer Series #2
July 9…Summer Series #3
July 30…Summer Series #5
Aug. 13…Summer Series #6  & Pasha 125 Open (National Track)
Aug. 27…..Fall Series #1
Sept. 10…Fall Series #2
Sept. 17…Fall Series #3
Oct. 1…Fall Series #4 & Pasha 125 Open (National Track)
Oct. 15…Fall Series #5
Oct. 22…Fall Series #6
Oct. 29…World Vet Warm-Up (National Track)
Nov. 5-6… Dubya World Vet Championship (National Track)
Nov. 12..Winter Series #1
Nov. 19…Winter Series #2
Dec. 3…Winter Series #3
Dec. 10…Winter Series #4 (National Track)
2022 WORCS OFF-ROAD SCHEDULE
Jan. 21-23…Primm, NV
Feb. 18-20…Glen Helen, CA
Mar. 11-13…Lake Havasu City, AZ
Apr. 8-10…Taft, CA
Apr. 29-May 1…Las Vegas, NV
May 27-29…Cedar City, UT
Sept. 16-18…Preston, ID
Oct. 14-16…Mesquite, NV
Nov 4-6…Primm, NV
2022 MOTOCROSS DES NATIONS
Sept. 25… Red Bud, MI
2022 WORLD VET MOTOCROSS CHAMPIONSHIP
Nov. 5-6…Glen Helen, CA
2022 PARIS SUPERCROSS
Nov. 12-13… Paris, France
•  THE 2022 RACE SERIES THAT ARE ALL OVER AND DONE
2022 AMA SUPERCROSS CHAMPIONSHIP
Jan. 8…Anaheim, CA
Jan. 15…Oakland, CA
Jan. 22…San Diego, CA
Jan. 29…Anaheim, CA
Feb. 5…Glendale, AZ
Feb. 12…Anaheim, CA
Feb. 19… Minneapolis, MN
Feb. 26…Arlington, TX
Mar. 5…Daytona Beach, FL
Mar. 12…Detroit, MI
Mar. 19…Indianapolis, IN
Mar. 26…Seattle, WA
Apr. 9…St. Louis, MO
Apr. 16…Atlanta, GA
Apr. 23…Foxborough, MA
Apr. 30…Denver, CO
May 7…Salt Lake City, UT
2022 AMA NATIONAL MOTOCROSS CHAMPIONSHIP
May 28…Pala, CA
June 4…Hangtown, CA
June 11…Thunder Valley, CO
June 18…Mt. Morris, PA
July 3…Red Bud, MI
July 9…Southwick, MA
July 16….Millville, MN
July 23….Washougal, WA
Aug. 13…Unadilla, NY
Aug. 20…Budds Creek, MD
Aug. 27…Crawfordsville, IN
Sept. 3…Pala, CA
2022 FIM GRAND PRIX CHAMPIONSHIP (TENTATIVE)
Feb. 27…Matterley Basin, England
Mar. 6…Mantova, Italy
Mar. 20…Villa La Angostura, Argentina
April 3…Agueda, Portugal
April 10…Trentino, Italy
Apr. 24…Kegums, Latvia
May 1…Orlyonok, Russia (CANCELED)
May 8…Maggiora, Italy
May 15…Rio Sardo, Sardinia
May 29…Intu Xanadu, Spain
June 5…Ernee, France
June 12…Teutschenthal, Germany
June 26…Samota-Sumbawa, Indonesia
July 3… Jakarta, Indonesia (CANCELED)
July 17…Locket, Czech Republic
July 24…Lommel, Belgium
Aug. 7…Uddevalla, Sweden
Aug. 14…Hyvinka, Finland
Aug 21…St. Jean d' Angely, France
Sept. 4…Afyonkarahisar, Turkey
Sept. 11…Oman (CANCELED)
2022 KICKER ARENACROSS SERIES
Jan. 7-8…Loveland, CO
Jan. 15…Amarillo, TX
Jan. 21-22…Oklahoma City, OK
Jan. 29…Greensboro, NC
Feb. 4-5…Reno, NV
Feb. 11-12…Denver, CO
2022 WORLD SIDECAR MOTOCROSS CHAMPIONSHIP
Apr. 24… Holland
May. 22…Czech Republic
June 26…Belgium
July 3…Estonia
Sept. 4…Czech Republic
Sept. 18…Germany
2022 CANADIAN TRIPLE CROWN SERIES
June 5…Kamloops, BC
June 12…Drumheller, AB
June 19…Pilot Mound, MB
July 3…Walton, ON
July 10…Courtland, ON
July 17…Ottawa, ON
July 24…Moncton, NB
July 31…Deschambault, QC
Aug. 14…Walton, ON
2022 AUSTRALIAN NATIONAL CHAMPIONSHIP
Mar. 27…Wonthaggi
Apr. 10…Mackay
May 1…Wodonga
June 26…Maitland
July 24…Coffs Harbour
Aug. 14…Queensland Park
Aug. 20…Coolum
2022 MICHELIN BRITISH CHAMPIONSHIP
Mar. 20…FatCat
May 1…Landrake
May 29…Lyng
June 26…Cusses Gorse
Aug. 7…TBA
Sept. 4…Hawkstone
2022 REVO BRITISH CHAMPIONSHIP
Mar. 13…Culham
Apr. 17…Foxhill
May 8…Lyng
May 22…Canada Heights
June 19…Blaxhall
July 10…Fatcat
July 31…Whitby
Sep. 11…TBA
2022 WORLD TWO-STROKE CHAMPIONSHIP
April 16…Glen Helen, CA
• MXA VIDEO: 2023 HUSQVARNA TC250 FUEL-INJECTED TWO-STROKE TEST
• MXA YOUTUBE CHANNEL | HIT THAT SUBSCRIBE BUTTON

The MXA wrecking crew is everything moto related. Check out our MXA YouTube channel for bike reviews, Supercross coverage, rider interviews and much more. And don't forget to hit that subscribe button.