MXA: LEISURE SUITS, JAWA, ROCZEN'S NEW DEAL & LANCE THE TRANCE
BIG BUCKS TO THE 450 WINNER AT THE ROBBY GORDON RACE THIS WEEKEND
Robbyy Gordon is holding an offroad race at Glen Helen this weekend (on the Glen Helen National track). It will feature 450cc motorcycles, 250 motorcycles, Stadium Super Trucks, Super Buggies, UTVs, Freestyle and a Jump contest.
The winner of the 450 class gets $15,000 (however on the race poster it says $20,000,  while the winner of the 250 class gets $5000, on the poster (which you can see below) it says $7500. The purse pays out to 10th place in the 450 class and 7th place in the 250 class. In the fine print, you must have or apply for a USAC license and there must be 30 riders in each class for a full payout. For more info go to www.stadiumsupertrucks.com
MXA PHOTO OF THE WEEK: LANCE THE TRANCE AT NIGHT
The coolest thing about this photo isn't the 1985 single-sided radiator Kawasaki KX125, but the fact that MXA shot this photo on Alessandro Avenue in Riverside (it has long been closed as a riding area).
Test rider Lance Moorewood looks like he is jumping at sunset, but in truth the sun set about 30 minutes before we shot this photo. Lance is jumping by Braille in the pitch black night, but the photo looks like sunset because we kept the camera lens open for a long time. Lance is lit by the1000th per/sec flash, but the sun over the horizon was caught by the long exposure. Yes, it did lead to some nasty crashes, but it looked cool.
MXA'S FIRST RIDE VIDEO: 2019 YAMAHA YZ250 TWO-STROKE

DO YOU REMEMBER THE FAMOUS CZECH JAWA BRAND?
The 2019 Jawa is a 293ccm 76mm bore by 65mm stroke, 27 horsepower, single cylinder engine with twin exhaust pipes.
Most Americans know about Jawa from their speedway bikes, 350 California twin their success in the ISDT and the 1964-1966 Banana frame Jawa motocross bikes. The Czech company was started in 1929. Under communist rule after WWII, Jawa absorbed both ESO Motoryccles and CZ under one umbrella company. But none of the three brands could stay competitive and faded from the American scene.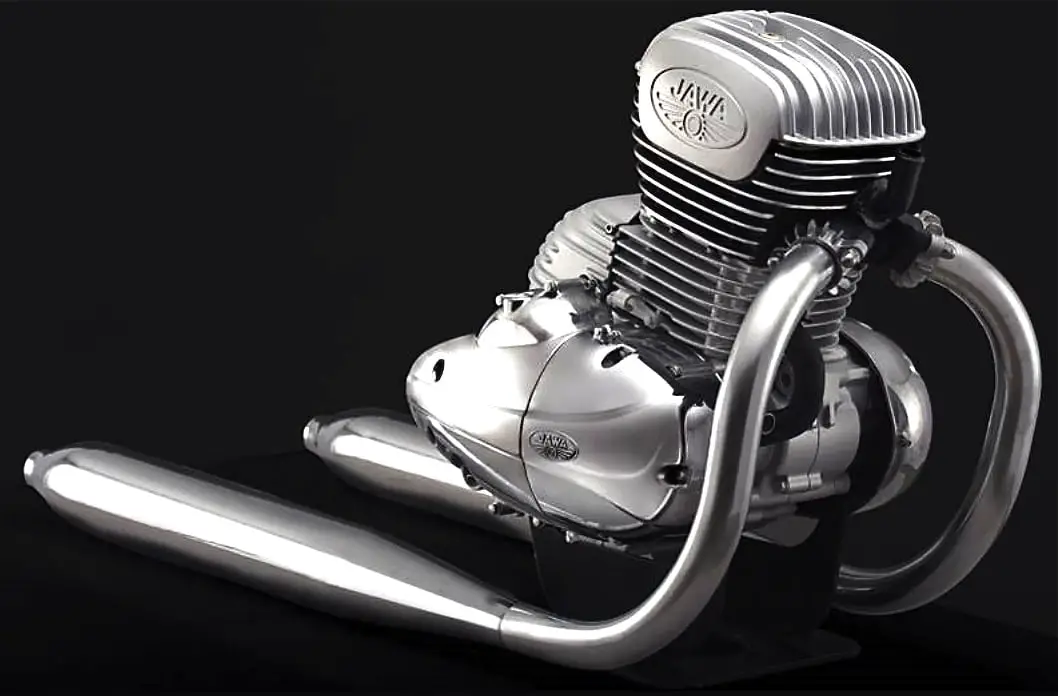 The six-speed Jawa engine is based on a previous Mahrindra-built design, but it has been updated. Don't let the fins on the cylinder and head fool you, it is a water-cooled four-stroke.
Now, they are back—although not with ISDT or motocross bikes, but instead with Indian-built, Mahindra financed retro machines for the Indian domestic market. A company named Classic Legends owns the rights to the Jawa and BSA name in India and with Mahindra's help (especially in the engine department where the new Jawa engine is based on the old Mahindra Mojo engine).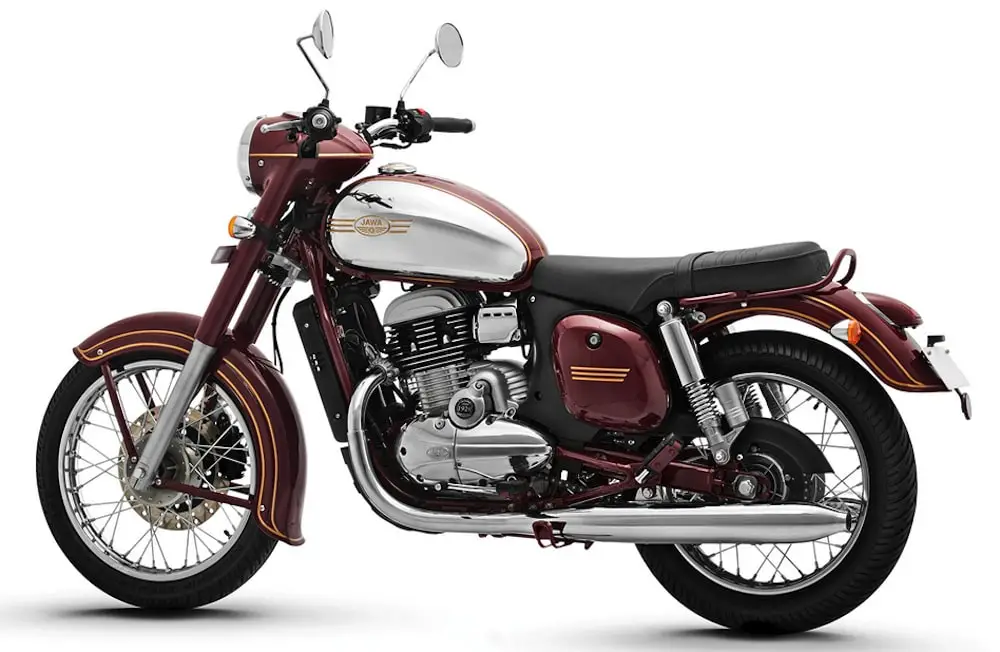 Jawa India claims that they hired a Milan, Italy, design house to work on the overall look of the 2019 Jawa. However, look below and you will see a 1962 Jawa Type 353 that bears a striking resemblance to the 57 year newer model.
Ampelio Macchi, a former Cagiva and Husqvarna engineer, who is the man behind the resurrection of the SWM brand, was hired to update the Mahindra engine to focus on reliability and midrange performance.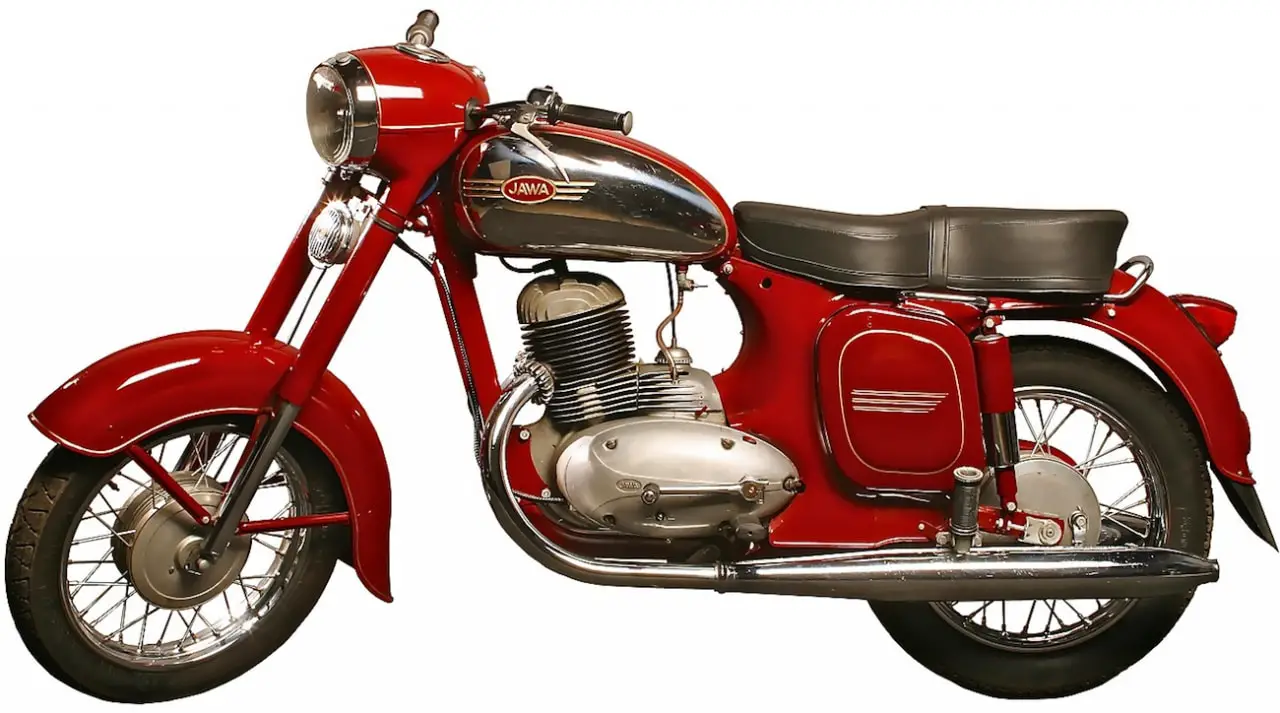 1962 Jawa Type 353 two-stroke.

Although Jawa India claims that a Milan Design house did the look of the bike, we think they just Xerox'ed a 1962 Jawa and went to lunch. We forgive them because it is marketed as a "retro classic." The Jawa line will be built in a former Honda factory in Pithampur that is now run by Mahindra. These bike will not be coming to America.
KEN ROCZEN HAS NEW OUTSIDE SPONSOR
VINTAGE 125 "MASTERS OF MOMENTUM "CHALLENGE SERIES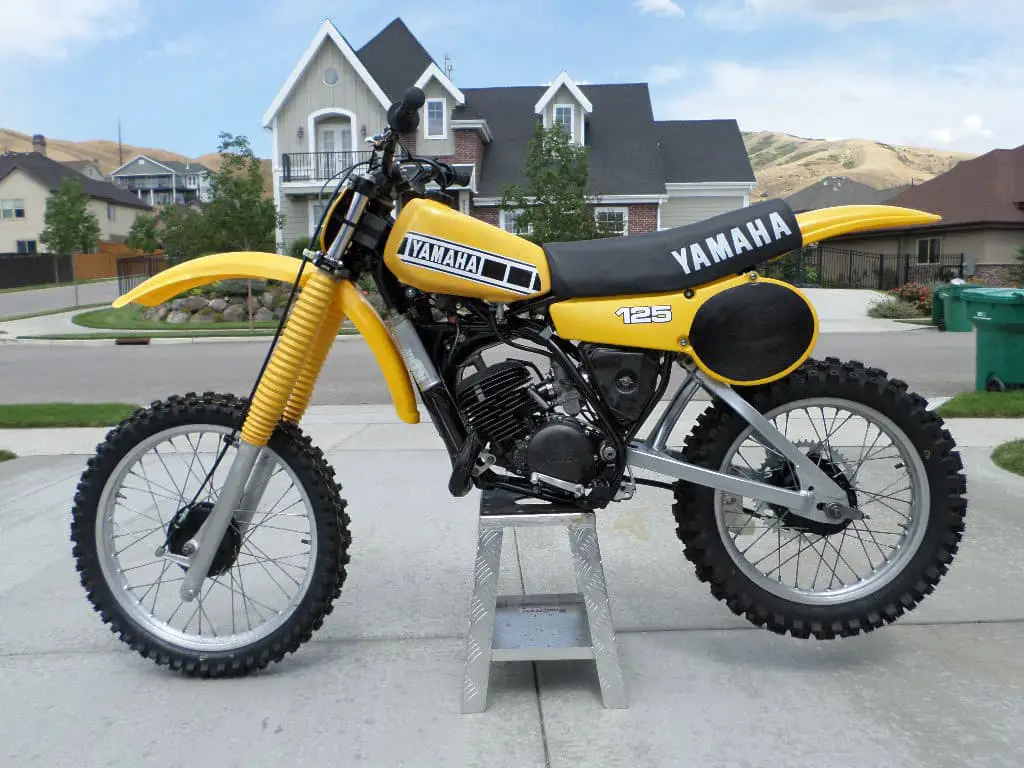 It's time to break out your 1980 Yamaha YZ125, like Kelly Skeen's (shown above), and race it in the Master's of Momentum 125 Challenge series.

The "Masters of Momentum" is a vintage 125cc Challenge Series that will start in 2019. The classes are Vintage (1975 and older) and Post Vintage (1976 to 1983). The bikes must be air-cooled with drum brakes only. It's about time that you bought that 1976 CR125 you always wanted. For more information about Old School Scrambles Racing Group 125 class go to www.OldSchoolScramblesRacing.com
MXA'S HOLIDAY SUBSCRIPTION DEAL: ONLY $16.95 (AND WE GIVE YOU A $25 CHRISTMAS GIFT)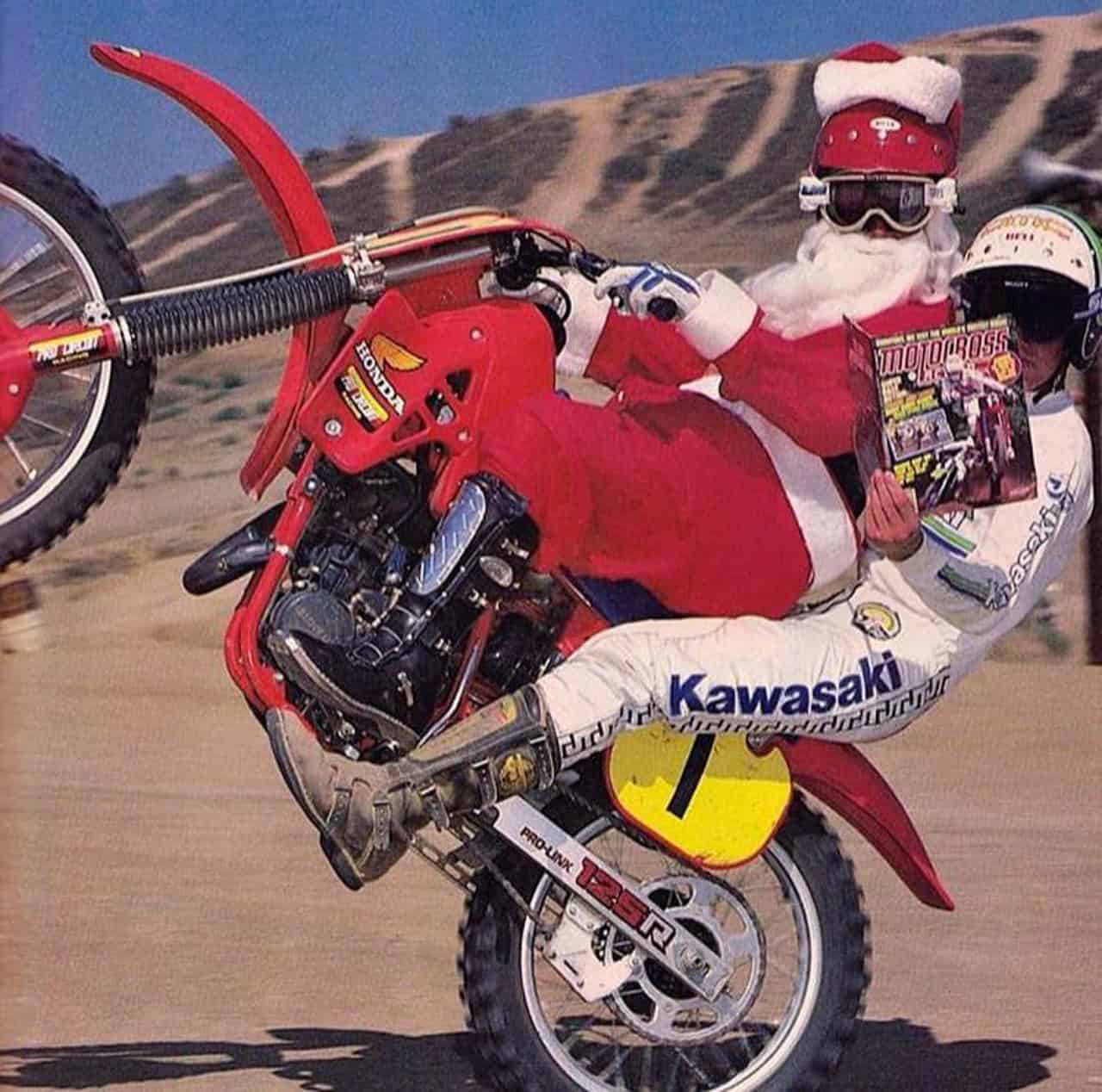 This year let Santa wheelie into your home with a subscription to the world's leading motocross magazine.
Right now, a subscription to Motocross Action Magazine is on sale for $16.99 just in time for the holidays. With that subscription you will receive a $25 Chaparral Gift Card to spend on whatever motorcycle parts or products you need. This is a deal that you will make money on. This is the lowest price for 12 issues of MXA. Don't miss it.
You can get  MXA on your iPhone, iPad, Kindle or Android by going to the Apple Store, Amazon or Google Play or in a digital version. Or,  you can call (800) 767-0345 or go to www.hi-torque.com/product/motocross-action-holiday or click on the box at the bottom of this page to subscribe.
ROCKSTAR HUSQVARNA'S BOBBY HEWITT: "THERE ARE SOME CHANGES TO THE FACTORY EDITION"
THIS WEEK'S BIRTHDAY BOYS: BRUCE BROWN, FRO, DUNGEY & CHIZ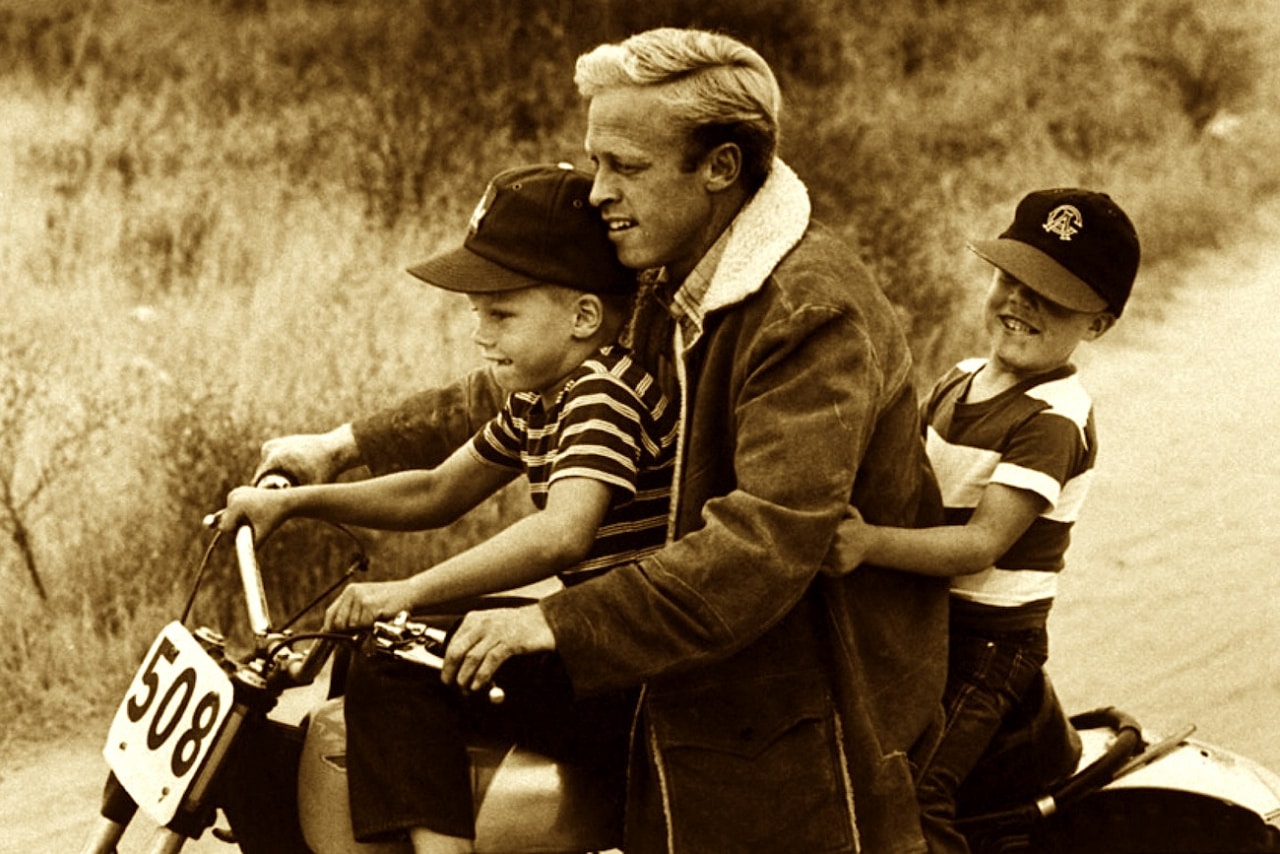 Dec. 1…Bruce Brown 1937
Dec. 1…Stanton Barrett 1972

Dec. 1…Jeff Emig 1970
Dec. 1…Todd Waters 1990
Dec. 2…Jiri Dostal 1979
Dec. 3…Craig Decker 1975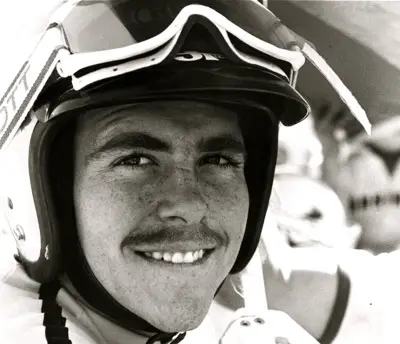 Dec. 3…Danny LaPorte 1957
Dec. 3…Maxime Desprey 1993
Dec. 4…Tiger Lacey 1982
Dec. 4…Greg Blackwell 1953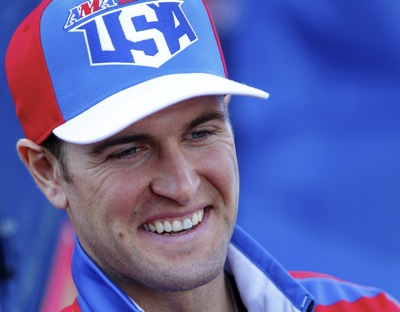 Dec. 4…Ryan Dungey 1989

Dec. 4…Jim Gibson 1961

Dec. 5…Casey Johnson 1975
Dec. 6…Kevin Walker 1970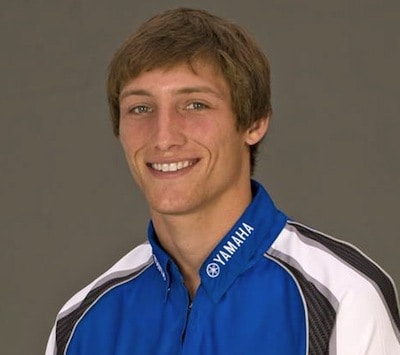 Dec. 6…Kyle Chisholm 1987
Dec. 6…Joaquim Rodrigues 1981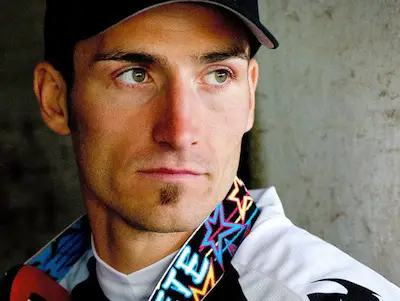 Dec. 7…David Philippaerts 1983
Dec. 7…Bob Morales 1963
Dec. 7…Benoit Paturel 1994
JODY WEISEL'S 2018 LIFETIME ACHIEVEMENT AWARD VIDEO

6TH ANNUAL KURT CASELLI RIDE DAY ON DEC. 1 AT PALA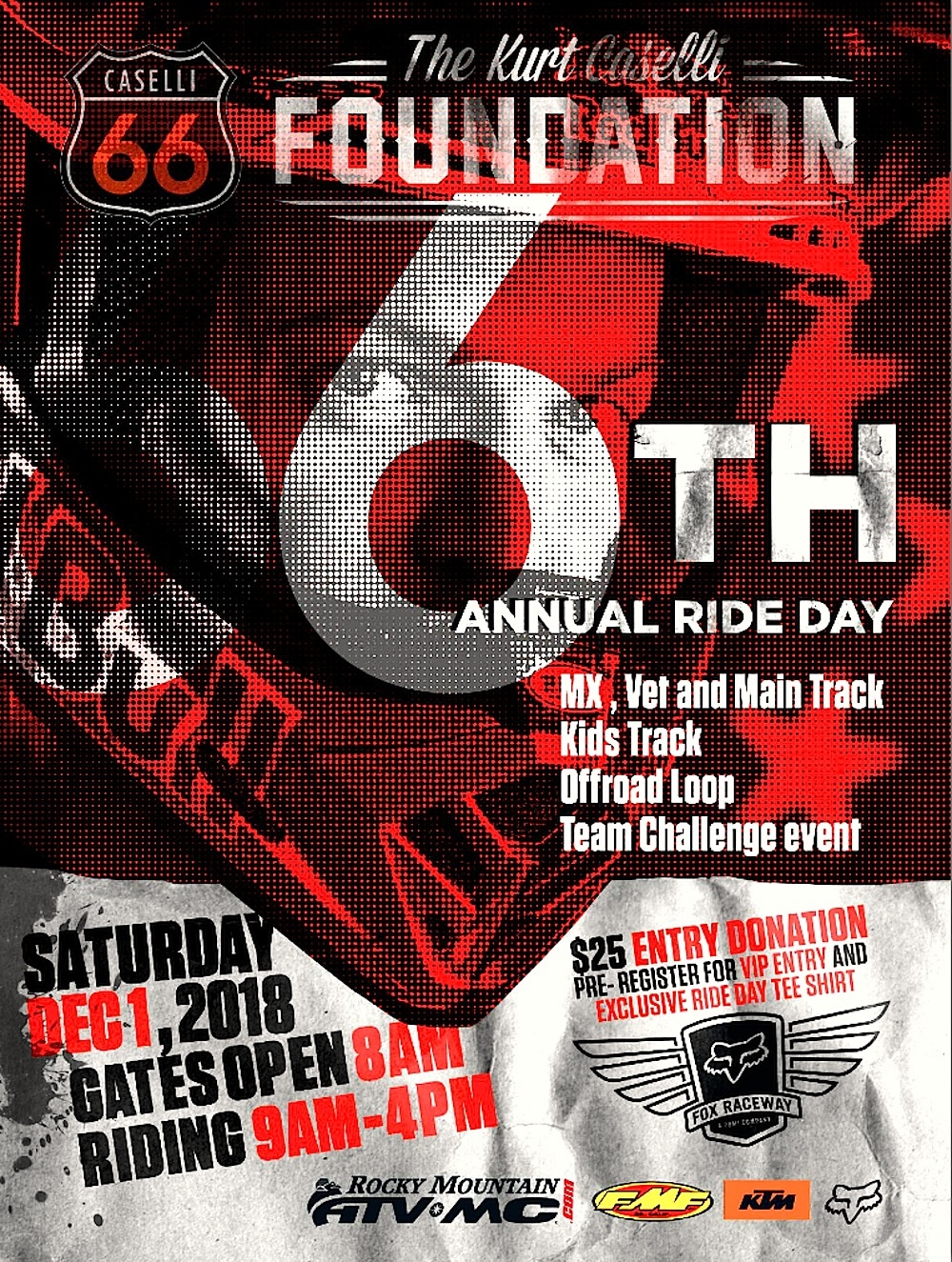 For more information go to www.kurtcasell.com
ROBBY GORDON'S OFF-ROAD WORLD CHAMPIONSHIP ON NOV.30-DEC. 1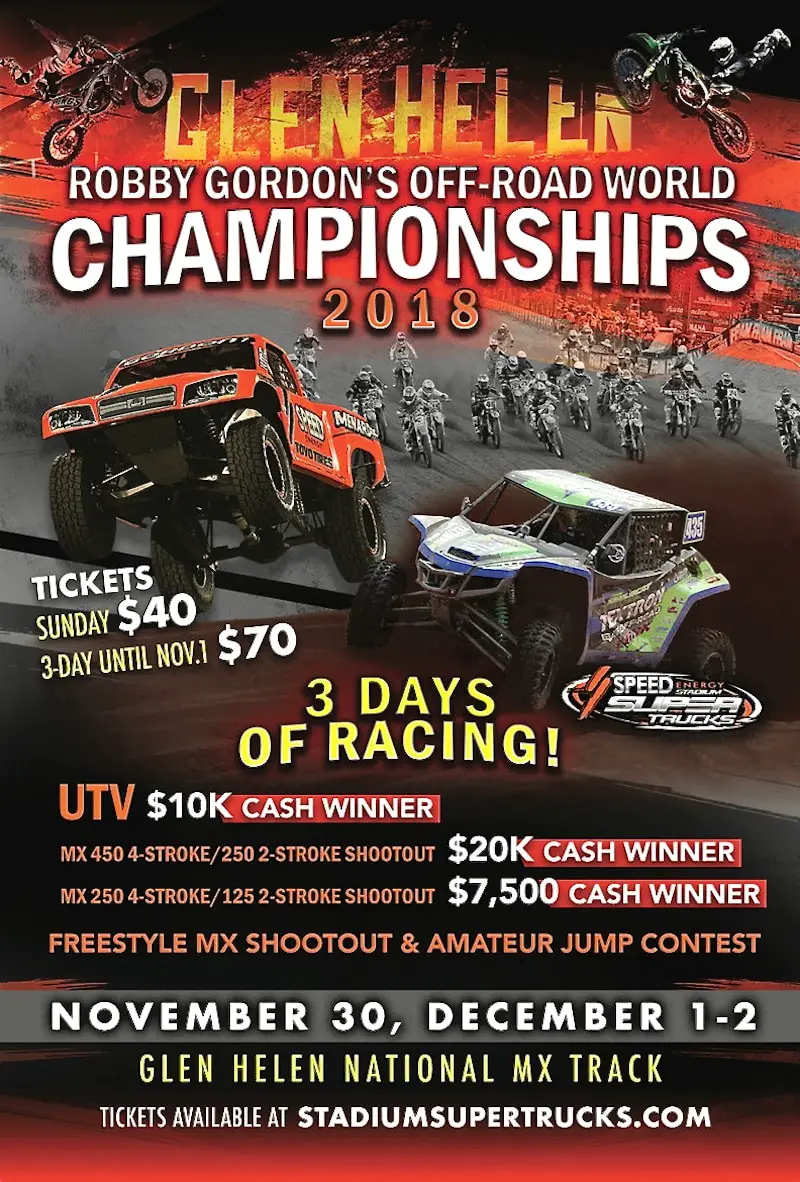 $20,000 to the winner of the 450 class and $7500 to the winner of the 250 class. For more info go to www.stadiumsupertrucks.com
REM CLOSES OUT 2018 MOTOCROSS SEASON WITH FOUR STRAIGHT STARTING ON DECEMBER 8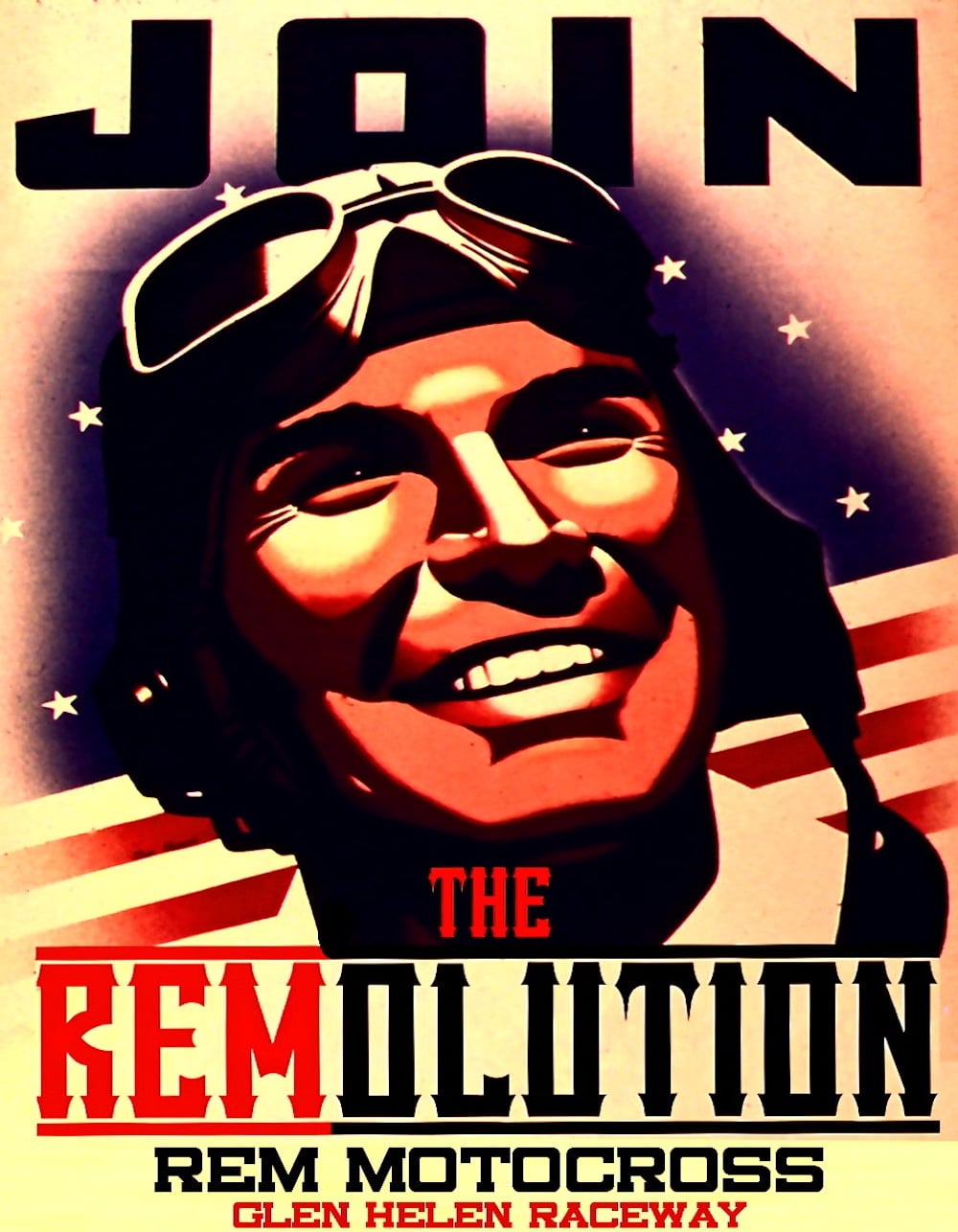 REM will hold four straight races in December starting on December 8 and ending on December 29. For more info go to www.remsatmx.com.
FINAL ROUND OF THE OLD SCHOOL SCRAMBLES SERIES ON DEC. 9 AT GLEN HELEN


For more information go to www.oldschoolscramblesracing.com
FIRE & POLICE MOTOCROSS AT GLEN HELEN ON TUESDAY, DEC. 11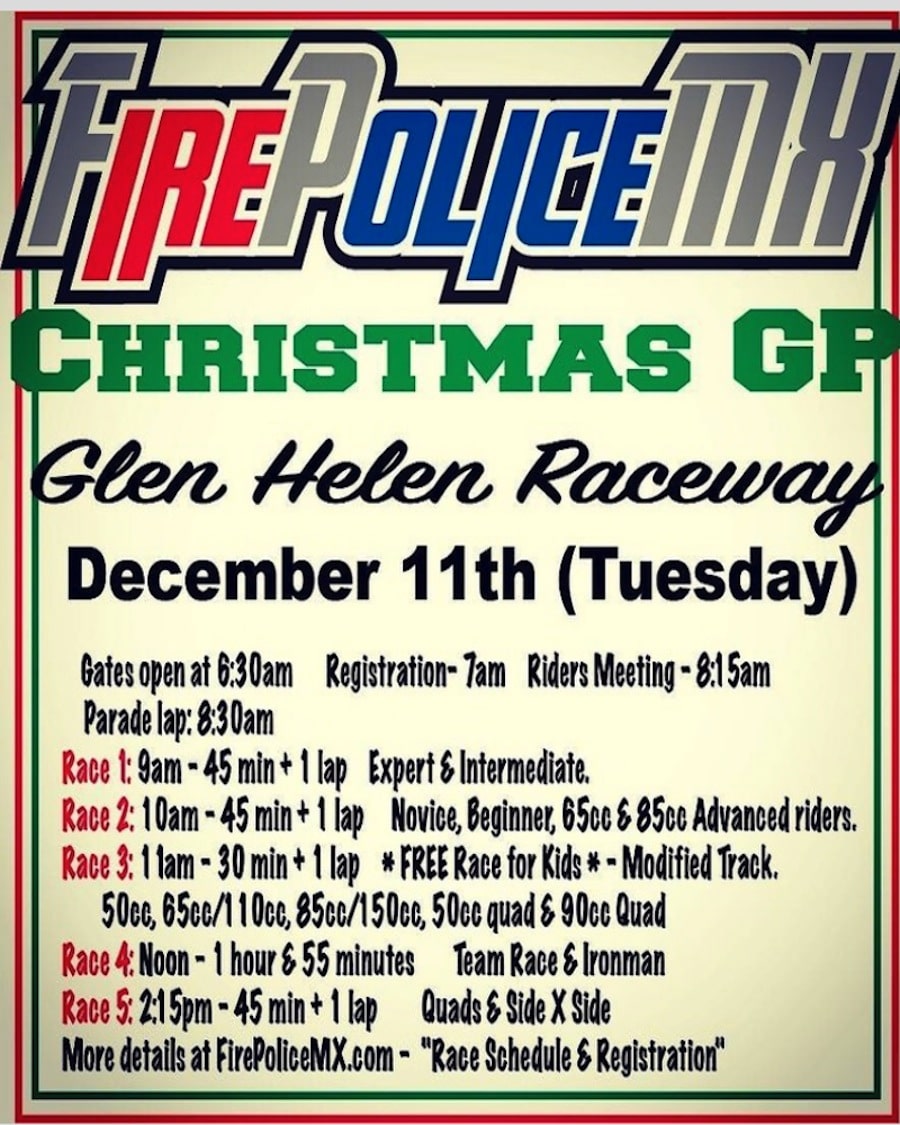 Yes, you read that right — Tuesday, December 11. More details and registration at www.firepolicemx.com
KYLE YARNELL MEMORIAL TEAM RACE AT GLEN HELEN ON DEC. 16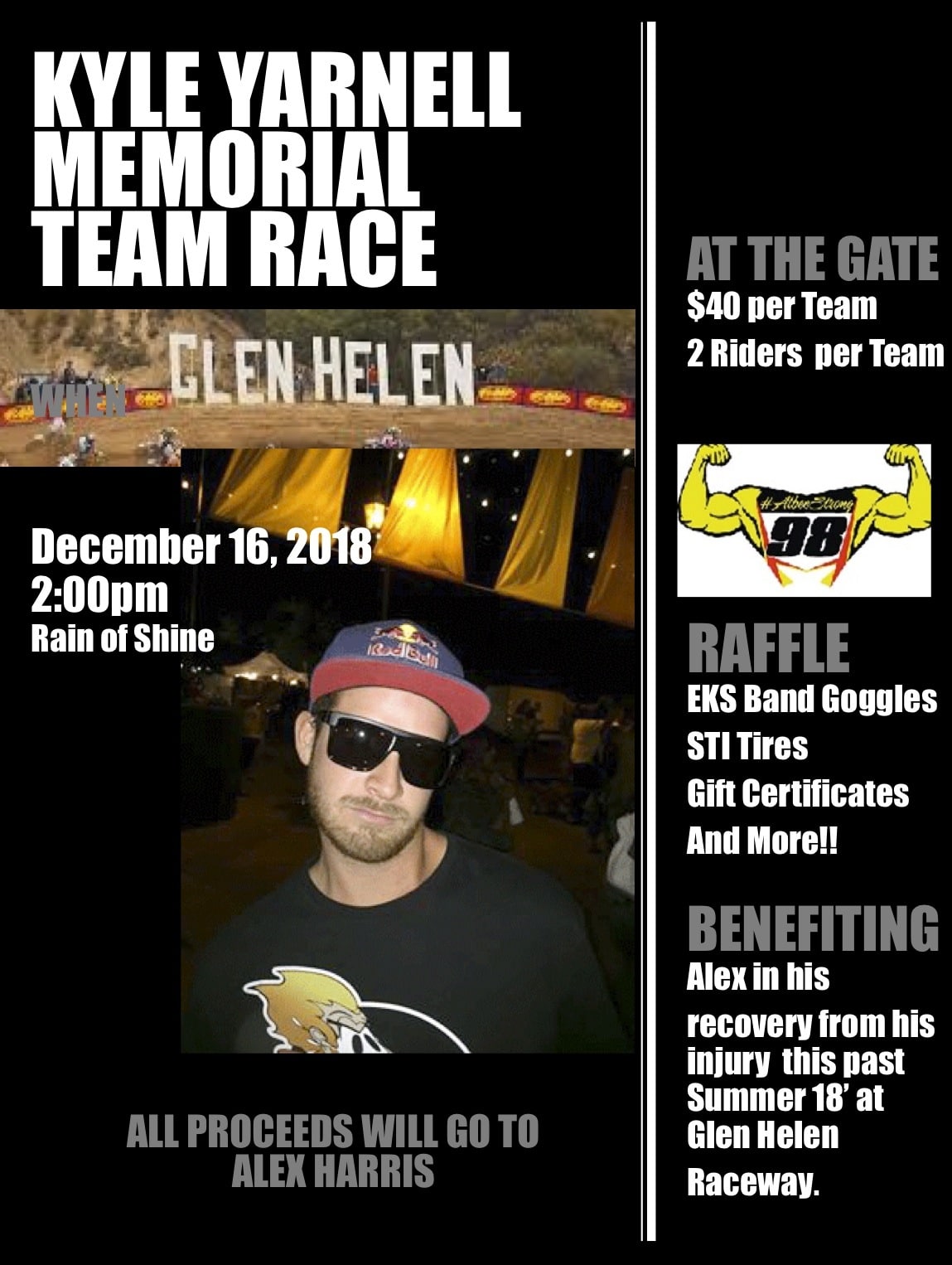 In memeory of Kyle Yarnell a special Team Race will be held at 2:00 p.m. on December 16, 2018, to benefit the recovery of a rider injured at Glen Helen this summer. For more info go to www.glenhelen.com.
SRA SPARKS OF LOVE CHARITY RACE AND TOY DRIVE ON DEC. 16 AT GLEN HELEN

For more info go www.sragp.com
28TH ANNUAL MECUMS VINTAGE MOTORCYCLE AUCTION IN LAS VEGAS ON JAN. 22-27, 2019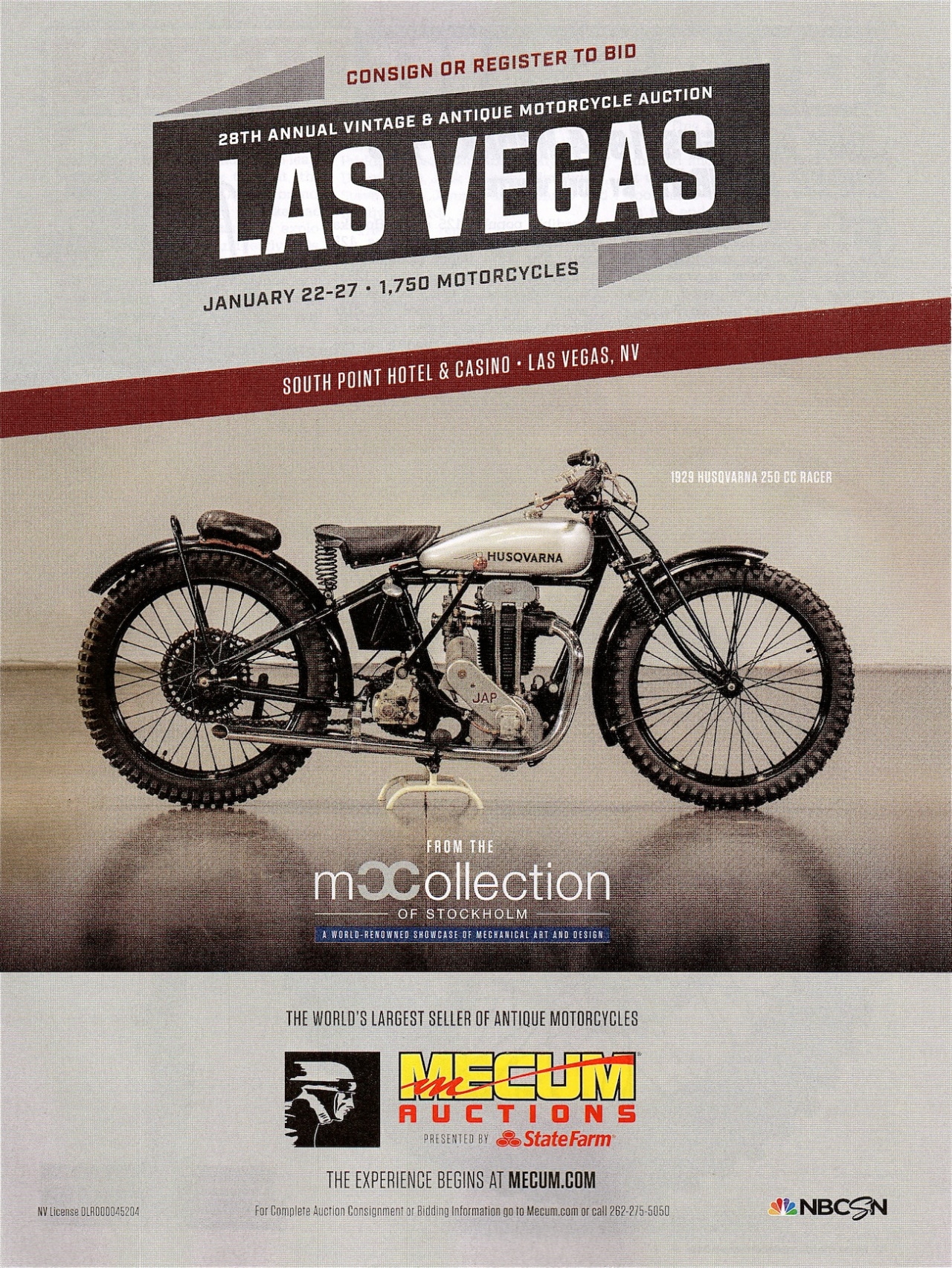 For more information go to www.mecum.com
TOM WHITE TRIBUTE VIDEO FROM "DIRT BIKE": HIS REDLINE TRIUMPH 650 DIRT TRACKER
MXA TEAM TESTED: TWIN AIR ICE FLOW HIGH PRESSURE RADIATOR CAPS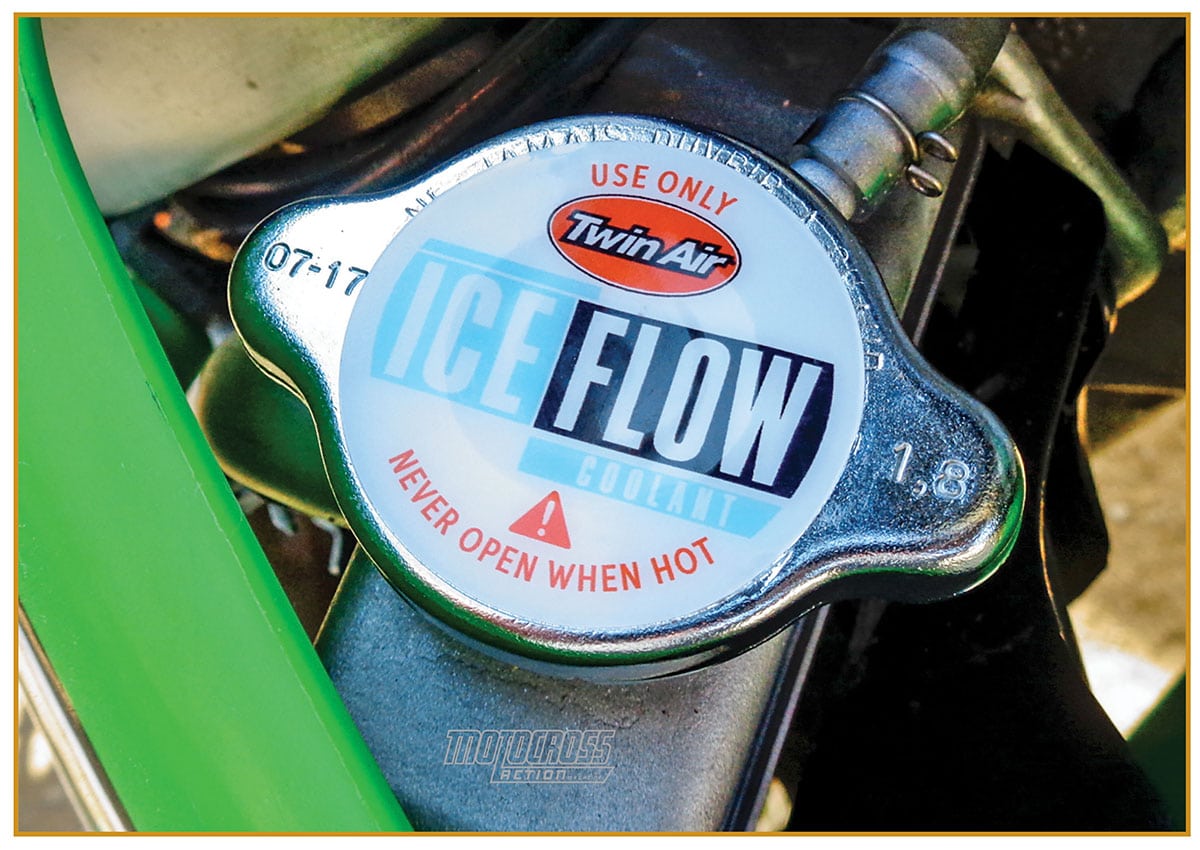 Twin Air's Ice Flow radiator cap increases the boiling point of the water in your bike's radiator by increasing the amount of pressure inside the radiator. The difference between a stock radiator cap and a high-pressure one is dramatic. A motorcycle's radiator cap is similar to the safety valve found on a chef's pressure cooker. Since the boiling point of water increases when the water is placed under pressure, a radiator cap has a coil spring situated between two rubber seals. The stiffness of the spring determines how much pressure the water is under. As the water heats up, it expands. This expansion puts pressure on the radiator cap's spring. When the radiator's internal pressure exceeds the spring rate of the radiator cap, the hot coolant escapes and overflows between the two rubber seals. But, until the spring's tension is overcome, the water will not boil.
Without any pressure on it, water will boil at 212 degrees Fahrenheit (at standard temperature and barometric pressure); however, a cooling system that is under 15 pounds of pressure will allow straight water to reach 250 degrees before it boils. For every pound of pressure exerted on the coolant, the static boiling point is raised by 3 degrees.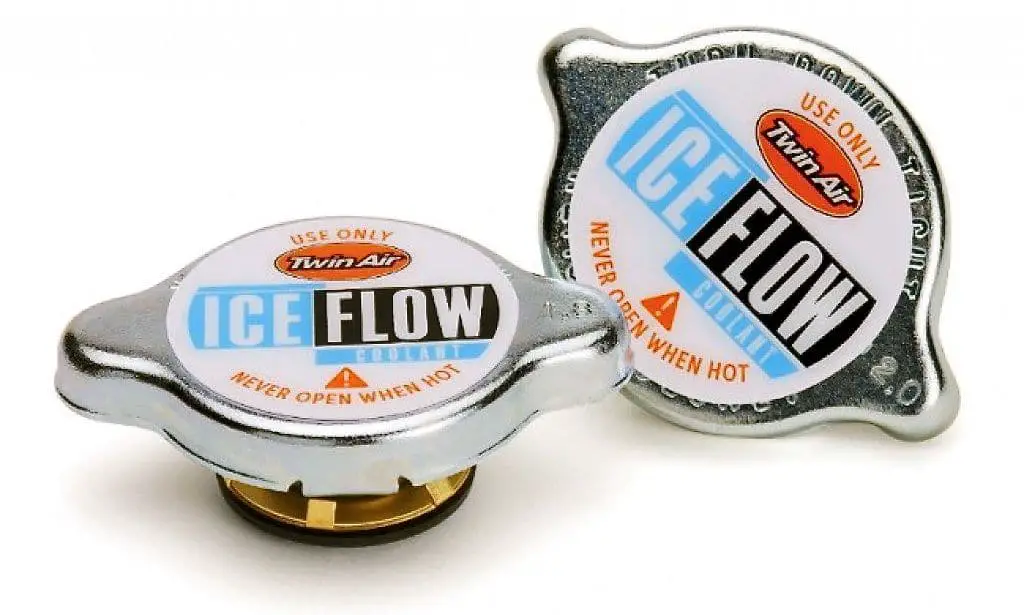 There are many measurements of pressure. Most radiators use kilograms per centimeter squared (kg/cm2). American cars use pounds per square inch (psi). Scientists use kilopascals (kPa) and Europeans use barometric pressure (bar). Most Japanese bikes come with 1.1 kg/mm2 radiator caps, while KTMs and Huskys come with 1.8 kg/mm2 caps. A 1.1 kg/mm2 cap can handle 14.22 psi before the coolant pushes the valve open and steam comes out the overflow. By increasing the radiator cap to 1.8 kg/mm2, the radiator can handle 25.6 psi, while a 2.0 kg/mm2 cap ups the ante to 28.45 pounds. The higher the pressure, the longer the water in your radiator will resist boiling.
Twin Air offers 1.8 radiator caps to replace the stock 1.1 caps on Hondas, Yamahas, Kawasakis and Suzukis. For KTMs and Husqvarnas, which come stock with 1.8 caps, they have a 2.0 cap, which is 176 kPa, 1.96 bar and 28.45 psi.
DIGITS: $24.95 —  www.twinair.com or your local dealer.
MXA RATING: Water cools the delicate internals of your expensive engine. If the water boils, you will have an expensive aluminum doorstop on your hands. Luckily, there are simple spring-loaded devices that can stop your bike from puking
JOIN MXA'S FLIPBOARD PAGE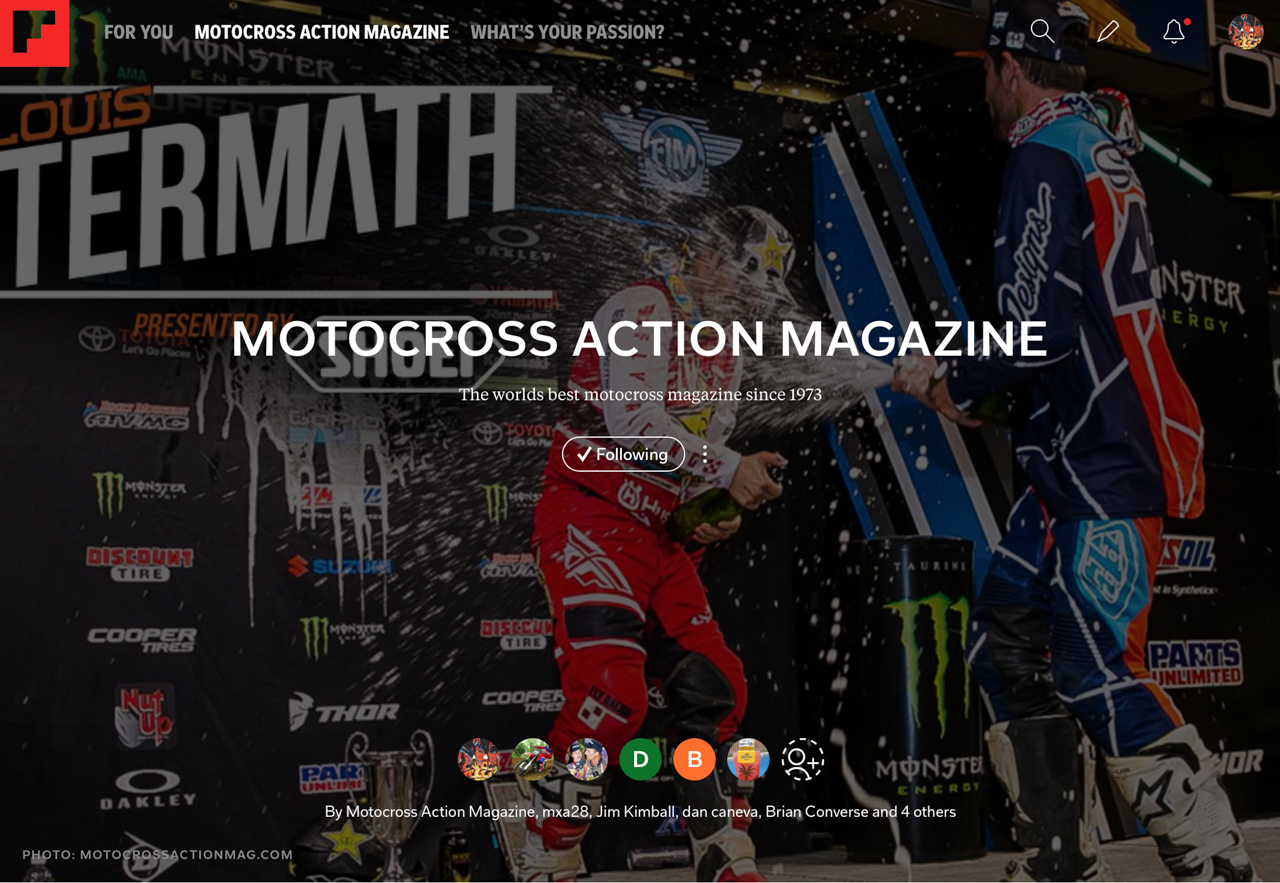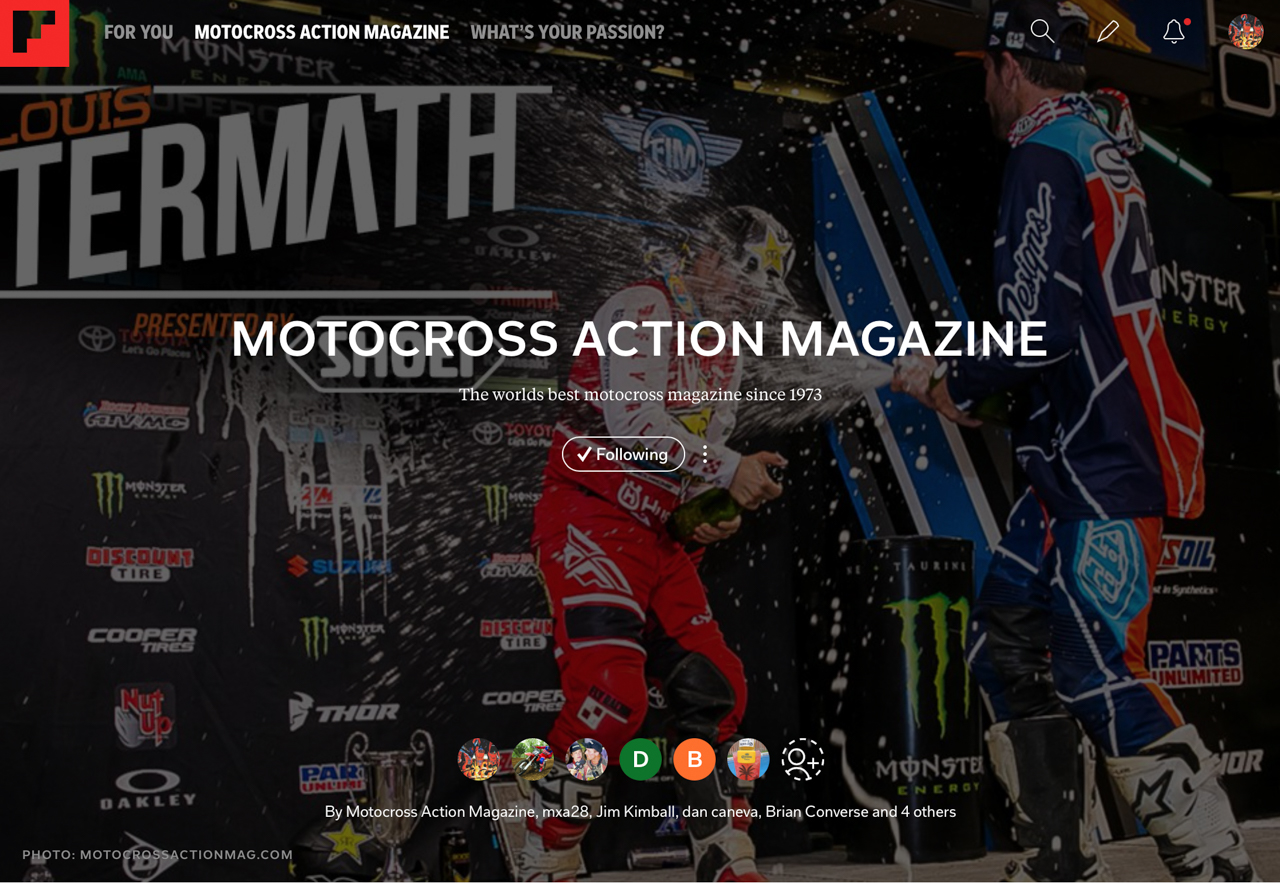 If you use Flipboard make sure to subscribe to the Motocross Action page for all the updates on our website. Click HERE to check out the page.
FOLLOW MXA ON TWITTER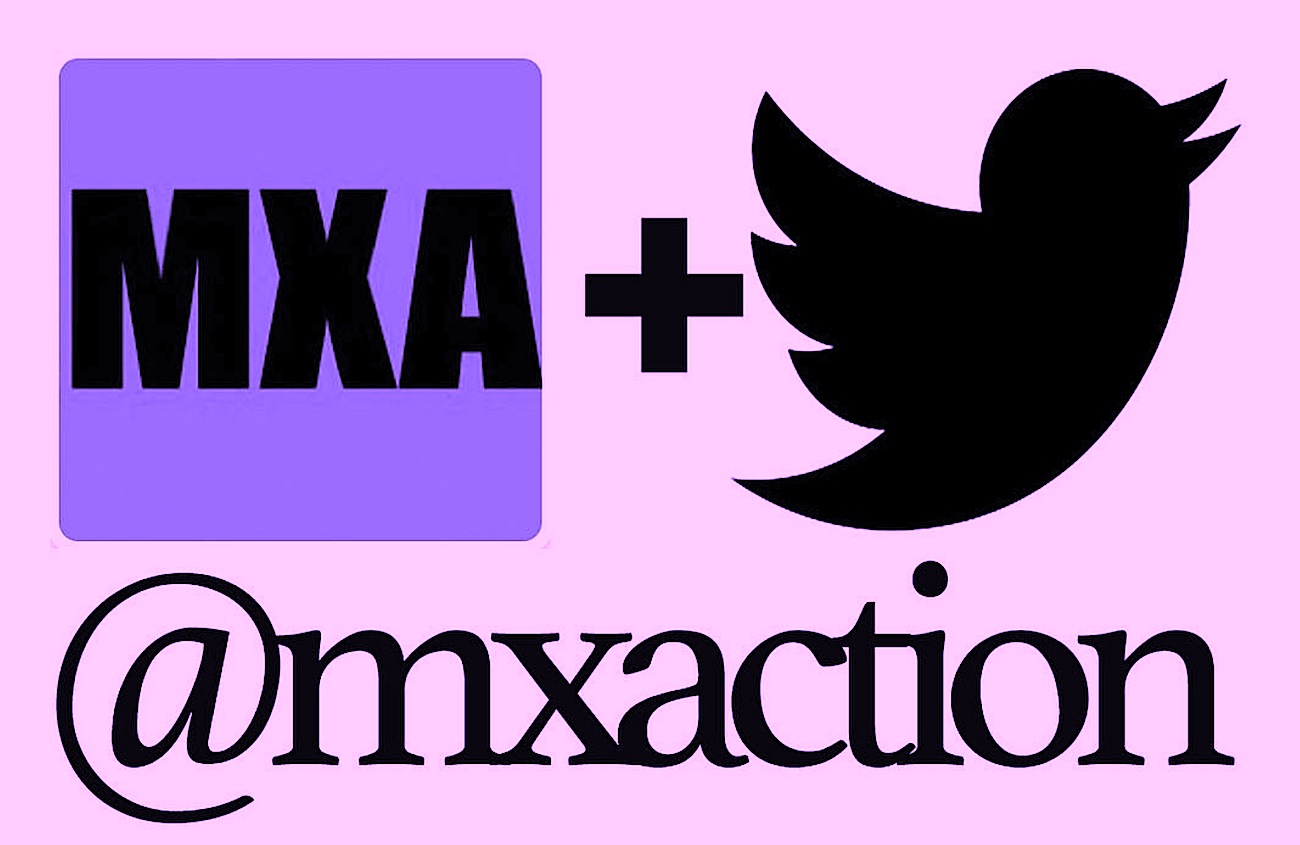 Follow us to see fresh content every day at www.twitter.com/MXAction or on twitter at "MXAction."
TALK MOTO WITH ON MXA'S FACEBOOK GROUP CHAT


We love everything moto and want to bring all moto junkies together into one place to share their two cents, ideas, photos, bike fixes, bike problems and much more. To check it out first you must need to or already have a Facebook account. If you don't, it isn't much work and you could even have an alias so nobody knows it is you. To join click HERE. After you request to join we will accept your request shortly after.
SUBSCRIBE TO MXA & GET A $25 CHAPARRAL GIFT CARD—YOU MAKE A PROFIT BY READING MXA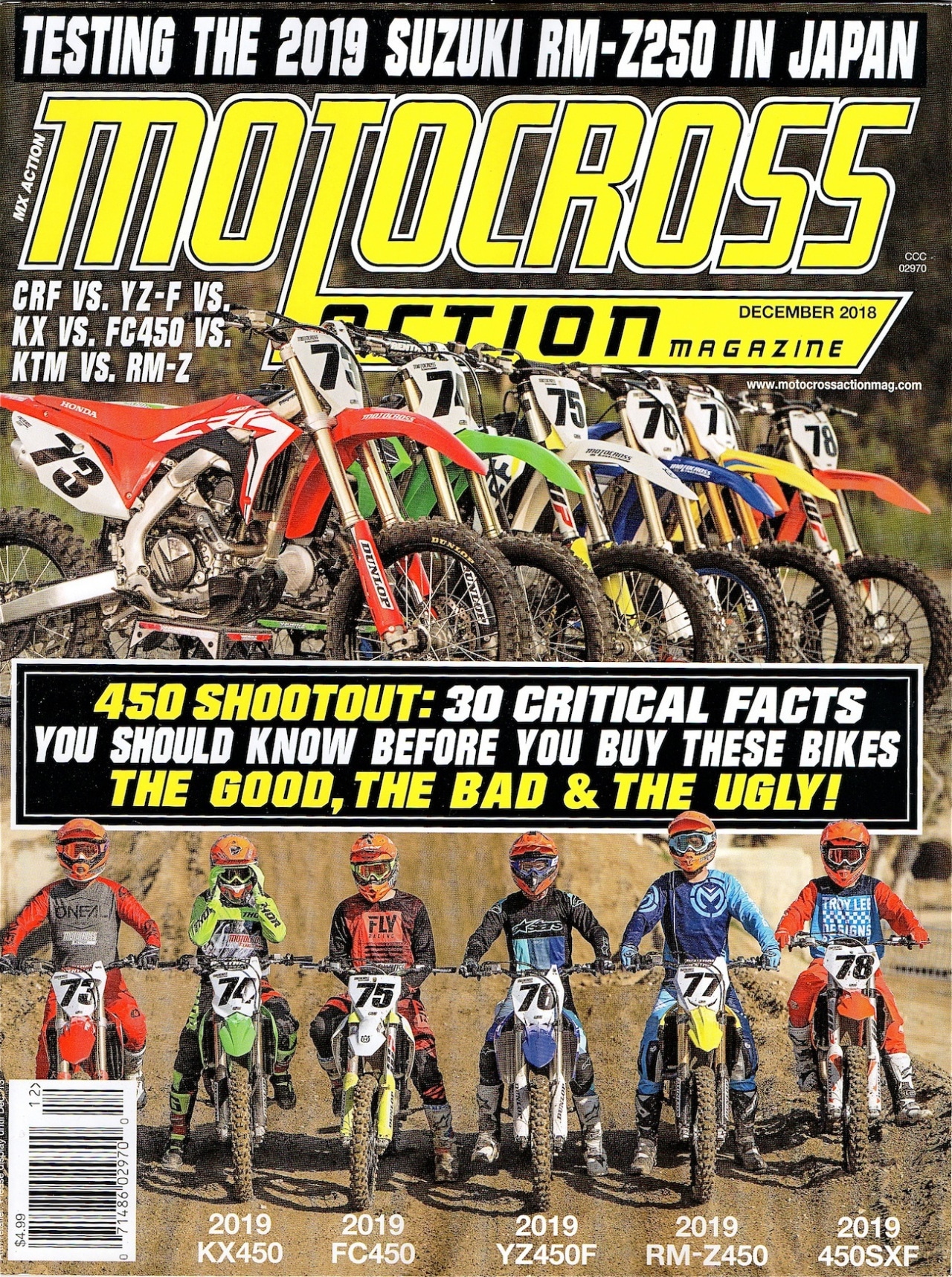 If you had subscribed to Motocross Action, the December 2018 issue of MXA have been in your mailbox, computer or iPhone for quite some time already. This is the 2019 MXA 450 Shootout issue. It is jam-packed with facts and data that will allow you to choose which bike is best for you — and if your confused, we tell you which bike was the best for us. Plus, we test the 2019 Kawasaki KX250, 2019 KTM 250SX two-stroke and fly to Japan to ride the 2019 Suzuki RM-Z250. Plus much, much more.

Do you subscribe to MXA? You should. Especially during our Holiday susbscription sale. We know that you think that print magazines are dead and that the internet will fill the void, but most of the stuff in the current issue of MXA won't appear on the web for several months, if at all. Luckily, you can get all of MXA on your iPhone, iPad, Kindle or Android by going to the Apple Store, Amazon or Google Play or in a digital version. Even better you can subscribe to Motocross Action and get a $25 Chaparral gift card to spend on whatever motorcycle parts or products you need. You can call (800) 767-0345 or go to www.hi-torque.com/product/motocross-action-holiday or click on the box at the bottom of this page.
MXA AD OF THE WEEK: JEFF EMIG'S VINYL LEISURE SUIT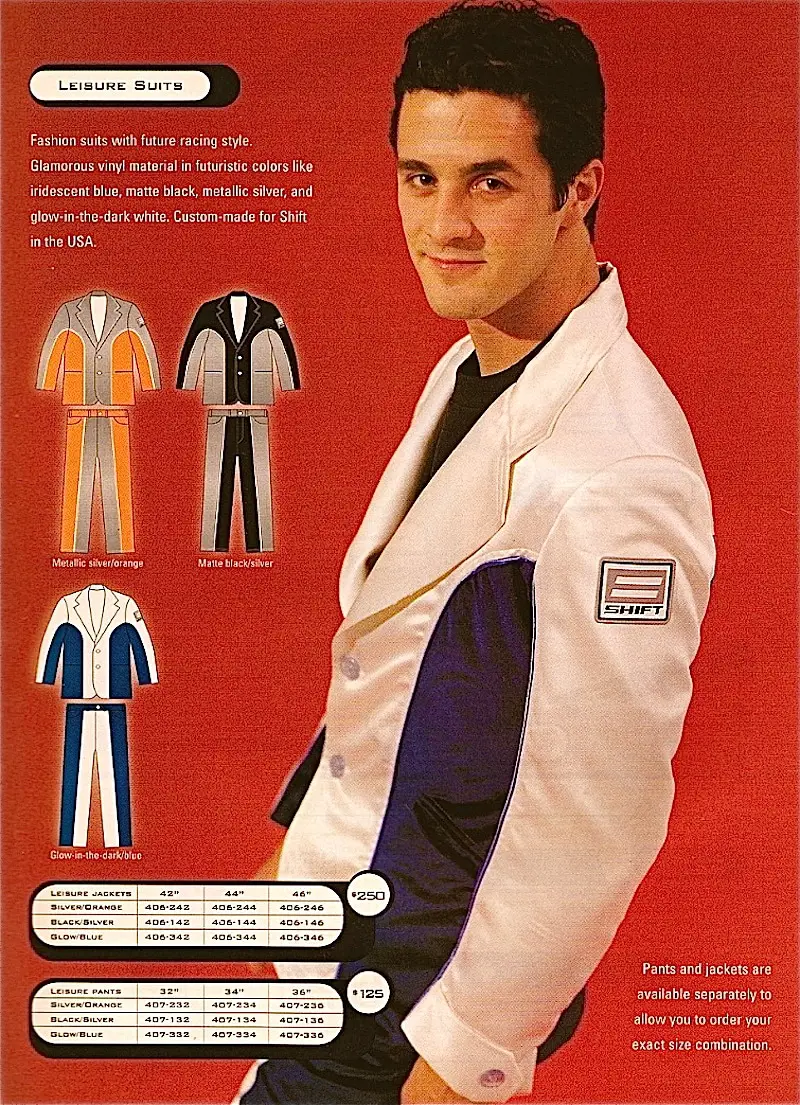 For his birthday this coming Saturday, Jeffro ought to break out one of his 1997 Shift Leisure suits. The jacket was $250 and the pants $125. The cost of fashion hits in you in the wallet and the reputation at the same time.

IN THE KNOW: 2019 MXA 450 SHOOTOUT VIDEO
2019 RACE SCHEDULE: FOR THOSE WHO CAN'T WAIT UNTIL JANUARY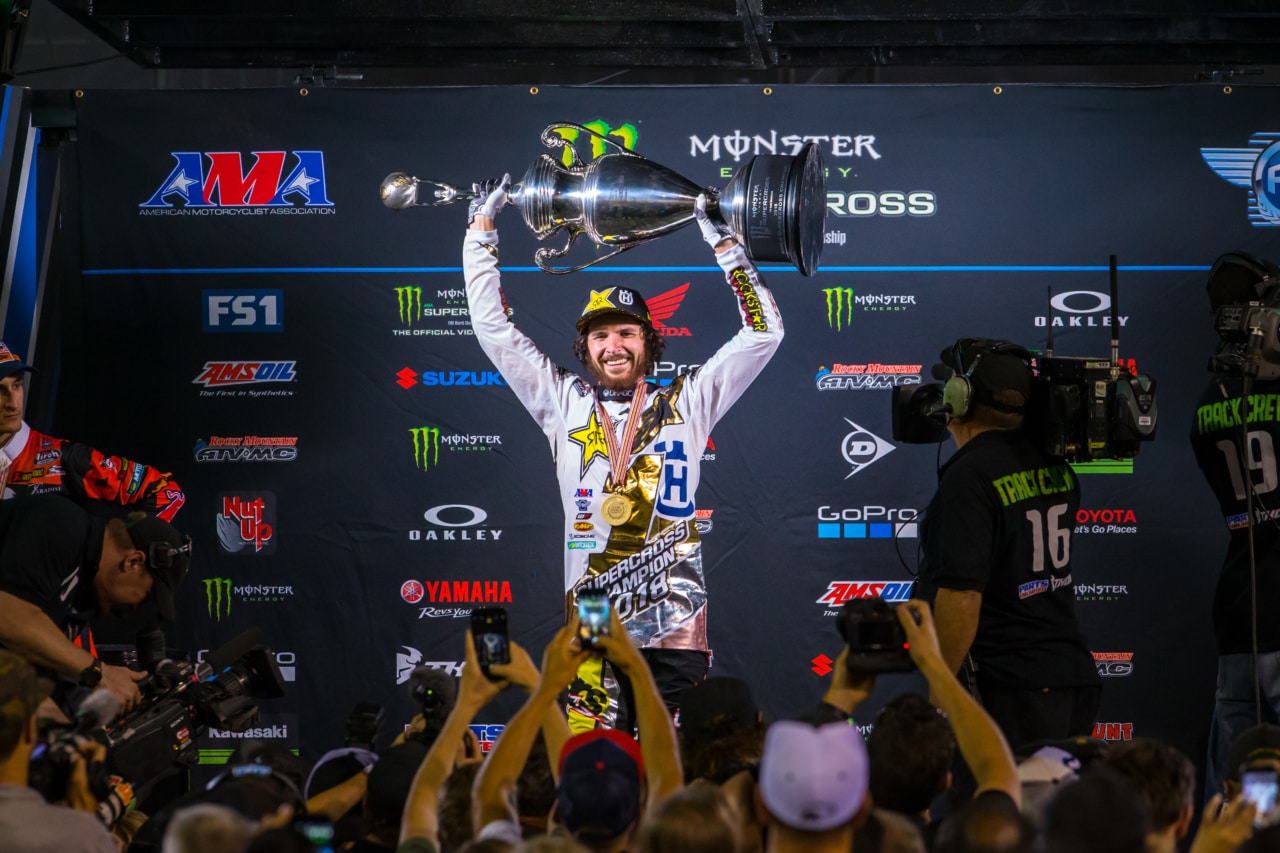 Jason Anderson will be at Anaheim Stadium on January 5, 2019, to start his Supercross title defense.

2019 AMA SUPERCROSS SERIES
Jan. 5…………………………….Anaheim, CA
Jan. 12………………………….Glendale, AZ
Jan. 19………………………….Anaheim, CA (3-moto race)
Jan. 26………………………….Oakland, CA
Feb. 2……………………………San Diego, CA
Feb. 9…………………………..Minneapolis, MN
Feb. 16………………………….Arlington, TX
Feb. 23………………………….Detroit, MI (3-moto race)
Mar. 2……………………………Atlanta, GA (250 E/W Shootout)
Mar. 9……………………………Daytona Beach, FL
Mar. 16………………………….Indianapolis, IN
Mar. 23………………………….Seattle, WA
Mar. 30………………………….Houston, TX (3-moto race)
Apr. 6……………………………Nashville, TN
Apr. 13………………………….Denver, CO
Apr. 27………………………….East Rutherford, NJ
May 4……………………………Las Vegas, NV (250 E/W Shootout)
2019 AMA NATIONAL CHAMPIONSHIP
May 18……………………Hangtown, CA
May 25.…………………..TBA
June 1..……………….….Thunder Valley, CO
June 15..…………………Mt. Morris, PA
June 22.………………….Jacksonville. FL
June 29..…………………Southwick, MA
July 6.………………….….Red Bud, MI​
July 20.……………………Millville, MN​
July 27.……………………Washougal, WA
Aug. 10..………………….Unadilla, NY​
Aug. 17..………………….​Budds Creek, MD
Aug. 24.…………………..Crawfordsville, IN
2019 FIM MOTOCROSS WORLD CHAMPIONSHIP
Mar. 10……………………………TBA
Mar. 24……………………………England
Mar. 31……………………………Holland
Apr. 7……………………………..Italy #1
Apr. 21……………………………Hong Kong
May 1……………………………..Shanghai
May 12……………………………Italy #2
May 26……………………………France
June 9…………………………….Russia
June 16…………………………..Latvia
June 23…………………………..Germany
July 7……………………………..Indonesia #1
July 14……………………………Indonesia #2
July 28……………………………Czech Republic
Aug. 4…………………………….Belgium
Aug. 18…………………………..Switzerland
Aug. 25…………………………..Sweden
Sept. 8……………………………Turkey
Sept. 22………………………….Italy #3
2019 MOTOCROSS DES NATIONS
Sept. 29…………………………….Assen, Holland
2019 WORLD OFF-ROAD CHAMPIONSHIP (WORCS)
Jan. 18-20……………………….Primm, NV
Feb. 1-3……………………………Glen Helen, CA
Mar. 1-3…………………………..Lake Havasu, AZ
Mar. 22-24………………………Peoria, AZ
Apr. 12-14……………………….Las Vegas, NV
May 24-26………………………Mesquite, NV
Aug. 2-4…………………………..McCleary, WA
Sept. 13-15…………………….Glen Helen, CA
Oct. 4-5…………………………..Milford, CA
Nov. 15-17………………………Las Vegas, NV
2019 AMA NATIONAL AMATEUR CHAMPIONSHIP
July 29-Aug. 3………………….Loretta Lynn, TN
2019 BRITISH ARENACROSS CHAMPIONSHIP
Jan. 18-19………………………….Belfast, Irl
Feb. 1-2……………………………..Birmingham, GB
Feb. 15-6…………………………..Sheffield, GB
2019 BRITISH NATIONAL CHAMPIONSHIP
Mar. 3……………………………..FatCat
Apr. 14…………………………….Lyng
May 5……………………………..Canada Heights
June 2…………………………….Blaxhall
June 30…………………………..Desertmartin
July 21……………………………Hawkstone Park
Aug. 11……………………………Foxhill
Sept. 15………………………….Landrake
RYAN VILLOPOTO AMATEUR MOTOCROSS CUP
Aug. 22-25………………………..Grays Harbor, WA
2019 AMA VINTAGE MOTORCYCLE DAYS
July 5-7…………………………….Lexington, Ohio
2019 GERMAN MX MASTERS CHAMPIONSHIP
April 14…………………………….Princely Drehna
June 2………………………………Moggers, Austria
June 30…………………………….Molln
July 21……………………………..Tens
Aug. 11…………………………….Gaildorf
Sept. 1……………………………..Biel
Sept. 15……………………………Wood Gerlingen
MXA'S SNAP CHAT FEED
If you are a Snap Chat user then add us to your stories. Get sneak peaks of everything moto. Our Snap Chat name is motocrossaction. Or just take a Snap of the picture above and it will add MXA automatically to your feed.
SAVE THE DATES! THE LAST 4 REM RACES OF 2018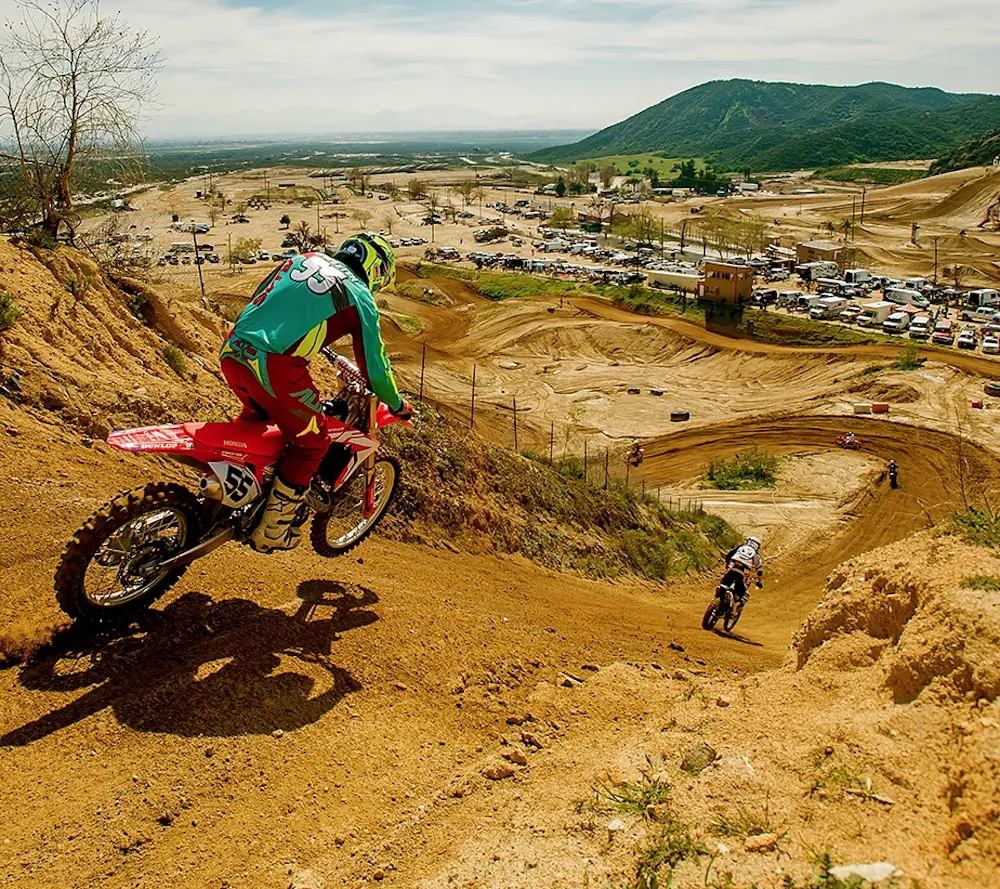 The REM racetrack is situated in an amphitheater with  a ridge of big hills on one side and the cliff-like REM pits on the other. Across the pits and down another cliff is the Glen Helen USGP track. In the upper center, the bleachers for the Lucas Oil Offroad Truck track are visible, while in the upper right, beyond the USGP track, are Pro Circuit's two Supercross test tracks.
2018 REM GLEN HELEN CHAMPIONSHIP
Dec. 8……………….……Glen Helen, CA
Dec. 15……………………Glen Helen, CA
Dec. 22……………………Glen Helen, CA
Dec. 29…………..…….…Glen Helen, CA
For more info go to www.remsatmx.com
Photos: Debbi Tamietti, Jon Ortner, Ketchup Cox, Brian Converse, Jody Weisel, Travis Fant, Daryl Ecklund, MXA, MXGP