MXA'S WEEKEND NEWS ROUND-UP: LET'S START FRESH (WHICH MEANS NEW MOTO SOCKS FOR 2020)
DEBBI TAMIETTI'S PHOTO OF THE WEEK

This guy rides like an animal.
Debbi Tamietti shot this photo at a secret test track and she doesn't plan to come back until hibernation season. You can see more of Debbi's favorite photos at www.debbitamietti.smugmug.com
MXA PRODUCT SPOTLIGHT: MOTO TASSINARI VFORCE4R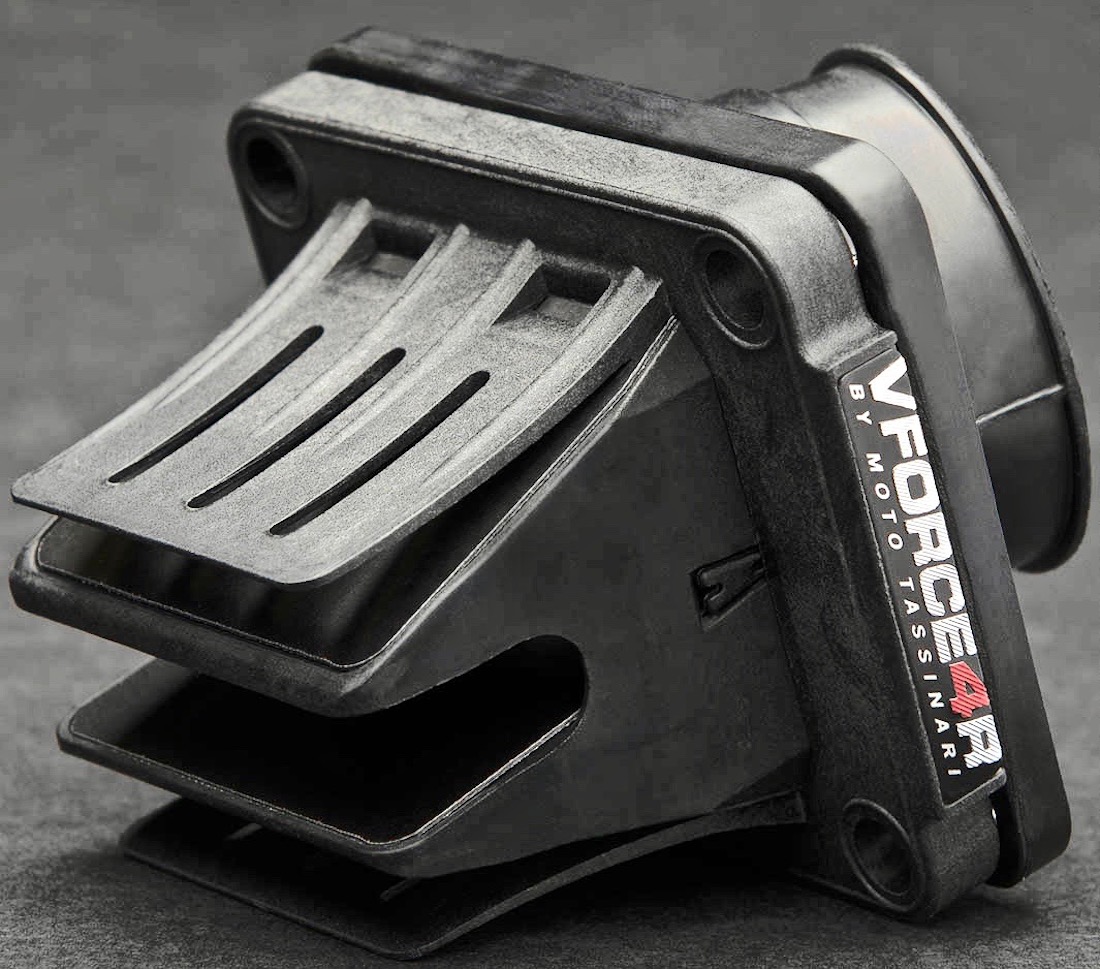 The unique VForce reed valve features double the reed tip surface over a conventional reed valve design. The added reed petals mean that reeds only travel half the distance as a conventional reed valve to get the same airflow. The shorter opening means that they open quicker, close more completely and last longer. Ever since their introduction VForce reeds have been popular with two-stroke riders looking for more midrange, increased airflow and perfect fit.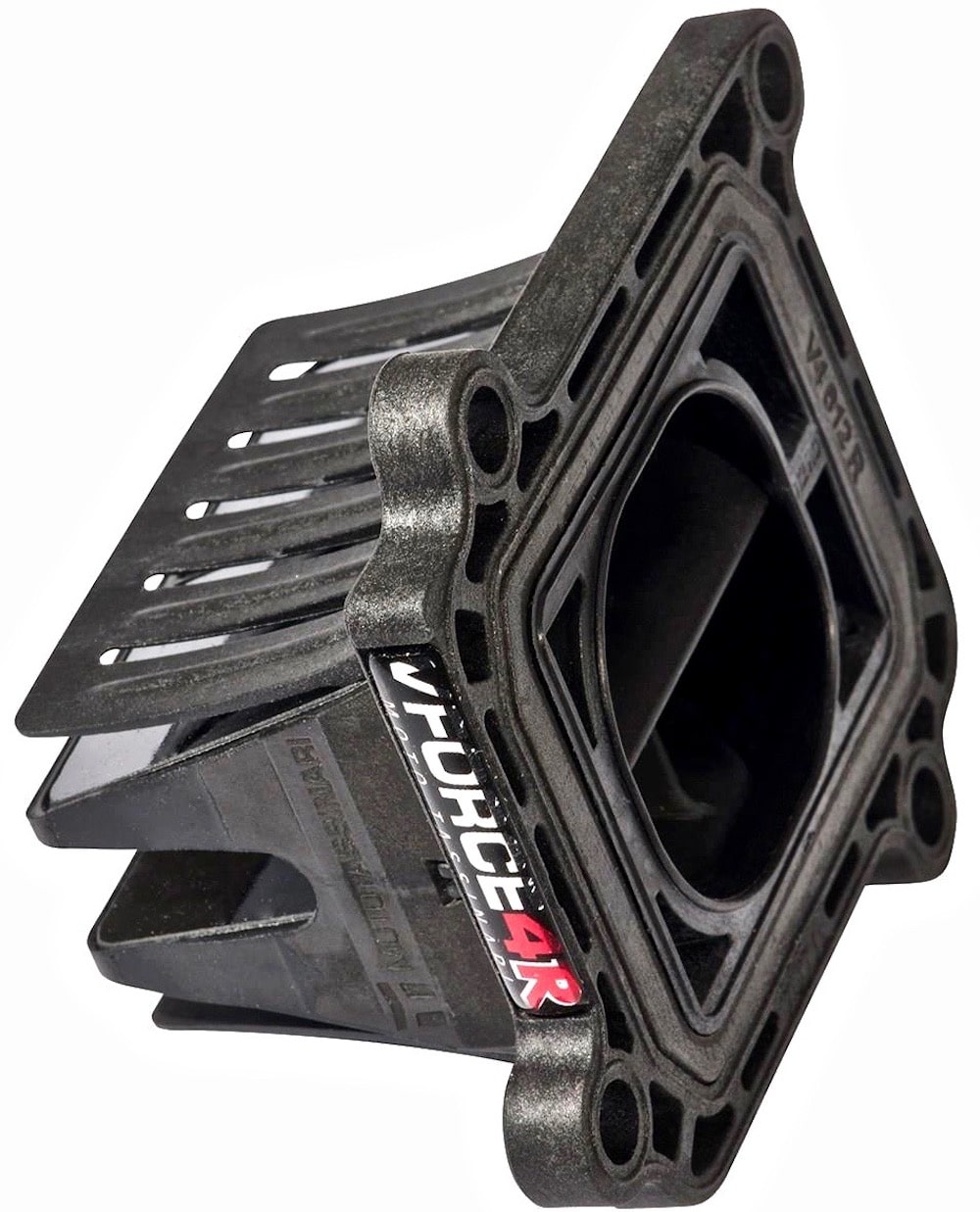 Constantly changing to improve the design, Motocross Tassinari offers the VForce4 with its pre-curved reed petal, carbon fiber petal tips, wider cage, 10.5% increase in reed tip area and longer reed stops. The VForce4 has become the go-to reed cage for many two-stroke owners. But wait, there's more. Enter the "VForce4R" with its rubber over-molding on the reed petal tips to increase petal life, straighter intake manifold, newly design cage and a winged air guide that increases air velocity. For more info go to www.mototassinari.com
THE NEW MXA IS HERE! THE FABULOUS 2020 MXA 450 FOUR-STROKE SHOOTOUT ISSUE
The 2020 MXA 450 Shootout is the most detailed shootout ever printed. It is full of undeniable facts that you never knew, but will when you read it in the January 2020 issue
If you subscribe to MXA you can get the mag on your iPhone, iPad, Kindle or Android by going to the Apple Store, Amazon or Google Play or in a digital version. Even better you can subscribe to Motocross Action and get the awesome print edition delivered to your house by a uniformed employee of the U.S. Government. You can call (800) 767-0345 or Click Here (or on the box at the bottom of this page) to subscribe.
2020 AMA SUPERCROSS TV SCHEDULE — DON'T TRUST NBC SPORTS, CHECK YOUR LOCAL LISTINGS


WHOEVER WINS ANAHEIM WILL HAVE A PERFECT SEASON STARTED…HOW LONG WILL IT LAST?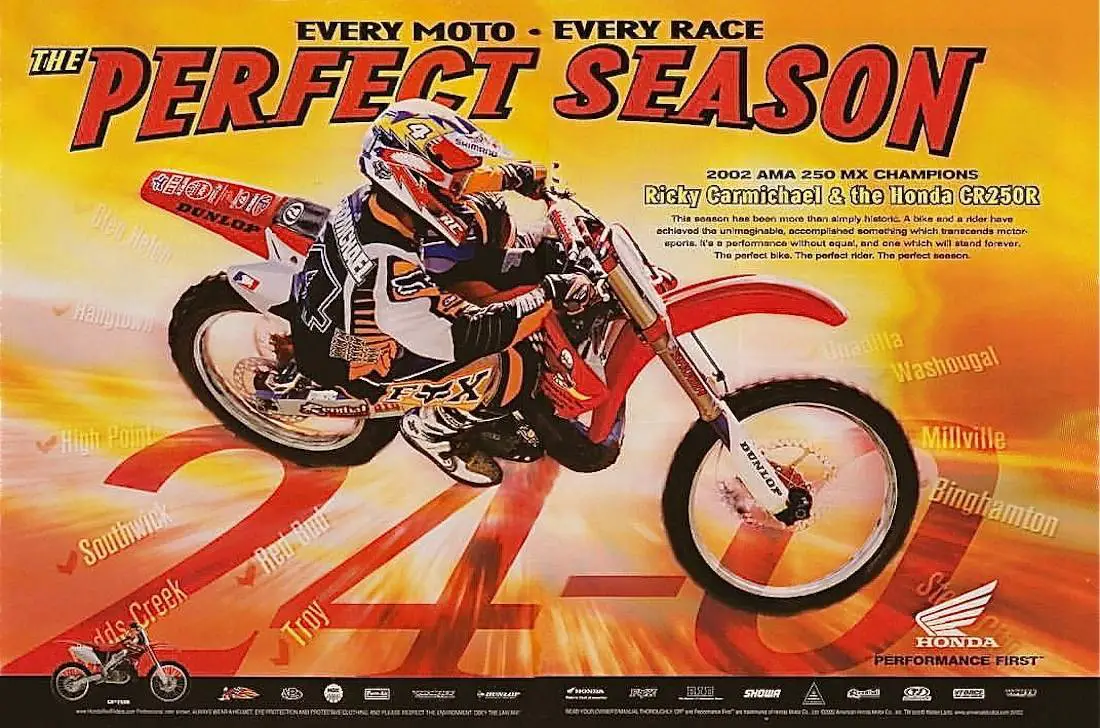 This was Honda's ad touting Ricky Carmichael's  24 for 24 moto wins in the 2002 AMA 250/450 Nationals. In 2019 Justin Barcia had a perfect season going after Anaheim I, but it didn't last. This Saturday night someone else will have a perfect season started. Honda hopes they get to run this ad for Ken Roczen in 2020.

LACR RACEWAY GETS A 10-YEAR CONDITIONAL USE PERMIT EXTENSION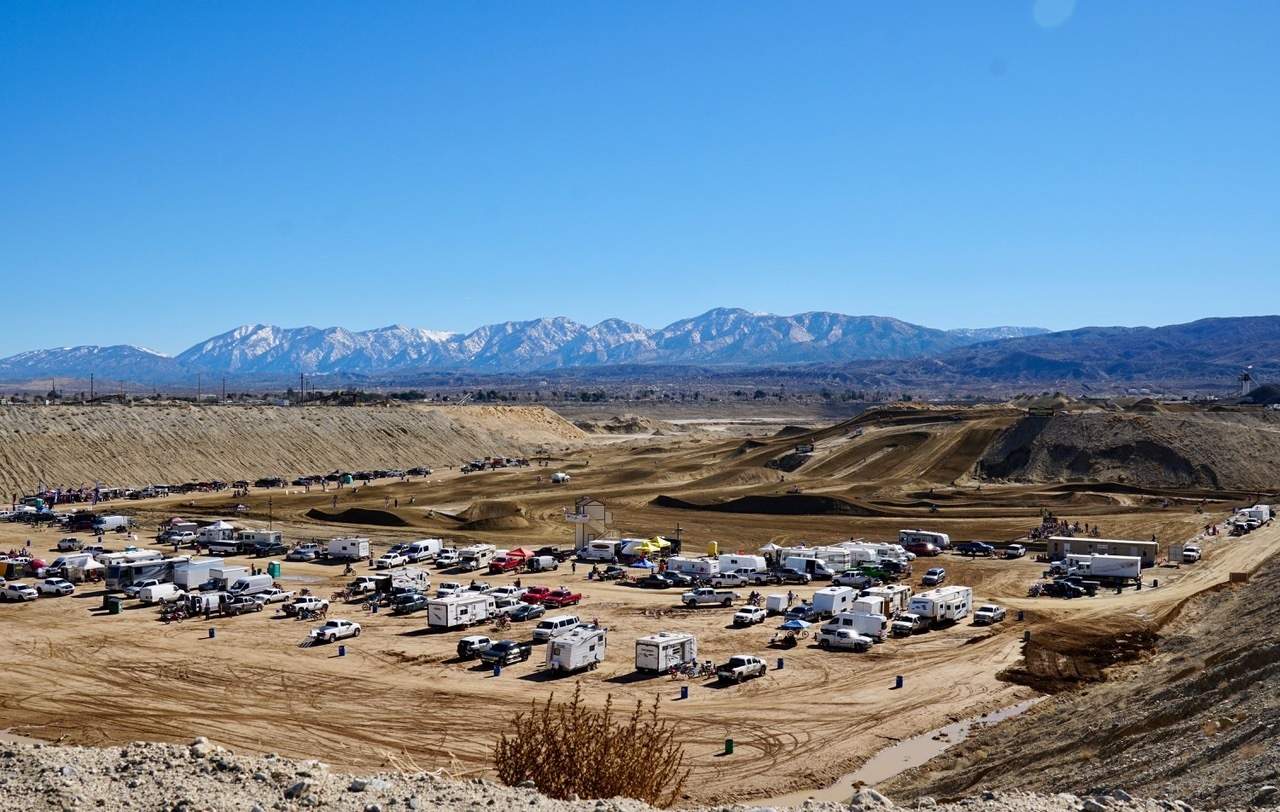 According to the Valley Press: Los Angeles County Raceway MX (LACR) requested a 10-year extension from the Palmdale, California, Planning Commission to its conditional use permit for the racetrack. The Commission unanimously approved the extension. The 60-acre track was originally home to the Los Angeles County Raceway, with a drag strip and motocross track from 1964 to 2010, but the drag strip was forced to close in 2007 when Granite Construction began mining below the drag strip. The motocross track was moved into the bottom of the quarry after the mine was exhausted. The motocross track received a five-year conditional use permit in 2014. Dust control measures are part of the permit conditions, with three on-site water trucks applying water to the dirt tracks, access road and parking lots as required to minimize dust. This is a one of those rare stories about a race track saved instead of closed.
CLASSIC MXA COVERS: KISS IT GOODBYE
This may look like a simple freestyle trick, but look again. There is a large branch stuck in the shift lever of the Mugen ME360 that Clark Jones was testing for the March 1980 issue of MXA. When the stick lodged in the shifter the bike hit neutral on the face of the jump. Yes, he did crash hard, but luckily he was wearing MXA's famous open-face KISS helmet. Clark would go on to open Noleen Racing, which he still runs today at shop.noleenj6.com.
MXA TEAM TESTED: WORKS CONNECTION ELITE THROTTLE TUBE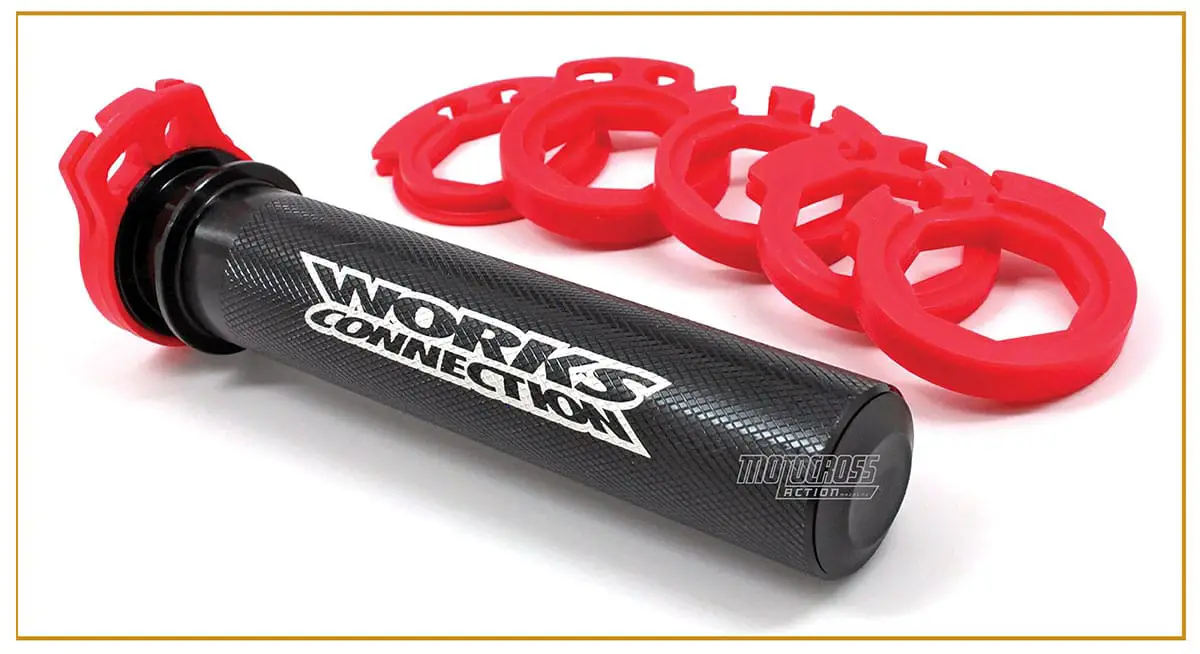 WHAT IS IT? Works Connection's Elite throttle tube incorporates all the current throttle technology to produce a frictionless feel when you twist the throttle. Works Connection combined the best ideas about throttle tube design into one package. First, there is nothing unique about a CNC-machined 6061-T6 aluminum throttle tube. Every factory bike or high-end project bike uses an aluminum tube for durability. Second, the trend over the last few years is to use one throttle tube combined with an assortment of interchangeable cam pulleys to allow a single aluminum tube to be used on many different machines. This lowers manufacturing costs and is the hallmark of clamp-on grips from ODI, A'ME, Pro Taper, KTM, Moose and Torc1. Third, the Elite throttle tube has a ball bearing mounted internally to lessen drag. Works Connection was able to combine all these existing technologies into a single throttle tube.
Installing bearings in a throttle tube to reduce drag is nothing new. Here is an incomplete list of aftermarket throttle tubes with ball-bearing inserts: Oberg (2001), Wirtz Twister (2005), Nue-Tec A.P.E. (2007), Zap Technix (2010) and Pro Taper Twister (2010). The Works Connection Elite throttle tube rides on a sealed, ABEC-1+ rated, radial ball bearing and an internal polymer bushing. The combination of the bearing and bushing allows the throttle tube to ride above the handlebars to create a frictionless feel. Less contact between the two translates into less drag.

The Works Connection throttle tube installs like a traditional throttle tube, but there are a few tricks. If you have handlebars with a larger than normal inner diameter, like Renthal TwinWalls, you need to install the two supplied O-rings to take up the slack. The snap-on pulley cams allow the Works Connection Elite throttle tube to work on all modern four-strokes. Pay attention to which way the pulley cam snaps on to the throttle housing, because it will go on backwards. Works Connection molded on each cam to signify which model of bike it fits. As a bonus, the system can be moved to your new bike when you sell the old one. Make sure that you feel the bearing plug into the end of the handlebars. Don't misplace the steel end cap on the throttle tube. It keeps grit out of the bearing, but, most important, it stops grip glue from gumming up the bearing. The result is a smoother and  easier turning throttle —  especially at small incremental movements. It snaps back with authority and works with all brands of grips.
DIGITS. $69.95— www.worksconnection.com or (530) 642-9488.
MXA RATING: We absolutely love the Works Connection Elite throttle tube, thanks to its 6061 tube, radial bearing, Delrin cams and smooth feel.
THE WORST AMA NATIONAL CRASH EVER: THE LAST GUY WAS TOTALLY UNNECESSARY
BIKES YOU NEVER SEEN BEFORE:1966 WHITE TORNADO 250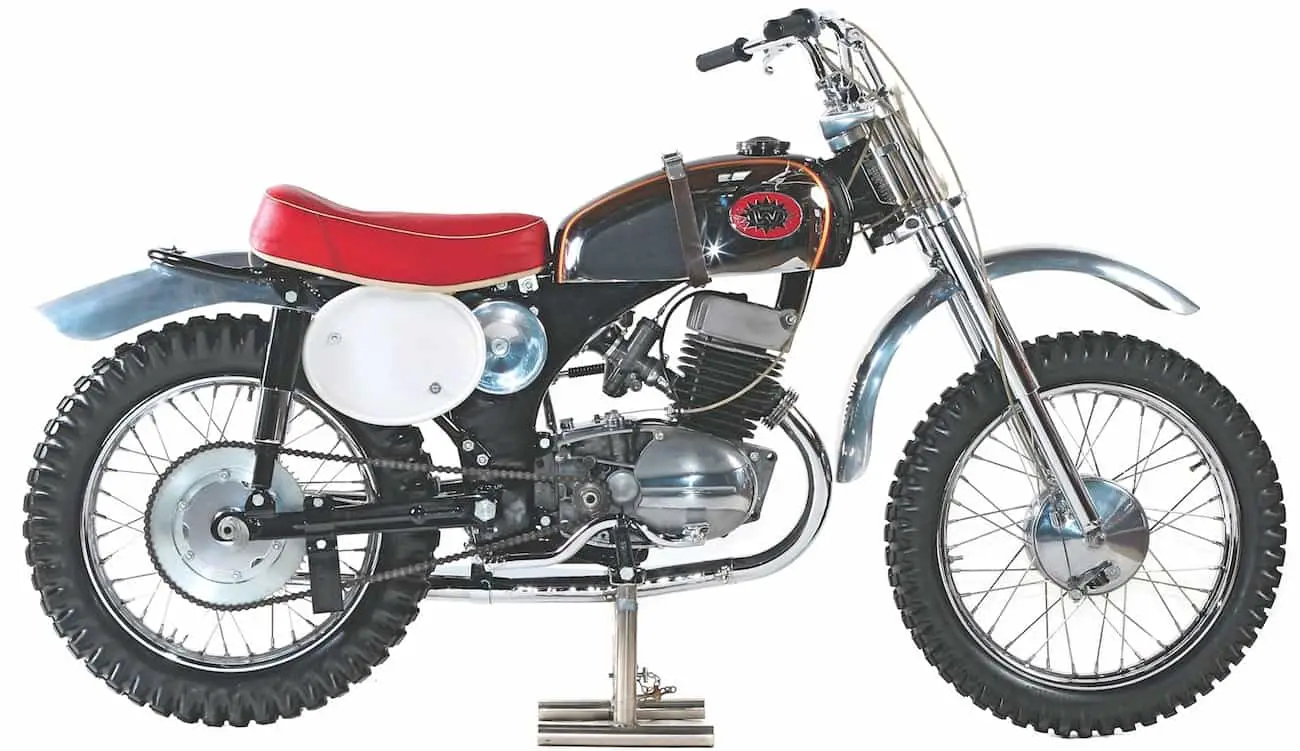 The Hungarian Csepel Steel Works made motorcycles under Communist control from 1951 to 1975. These brands included Danuvia, Tunde, Panni, Pannonia and White. The White was the only one to be imported to the USA.
We are pretty sure that you've never seen a White Tornado 250. It was a clone of the Hungarian-built Pannonia 250. In fact, the MXA wrecking crew only knows what a White Tornado 250 is because MXA's vintage editor, the late Tom White, tracked one down and restored it for his "Early Years of Motocross Museum" — largely because his name was White.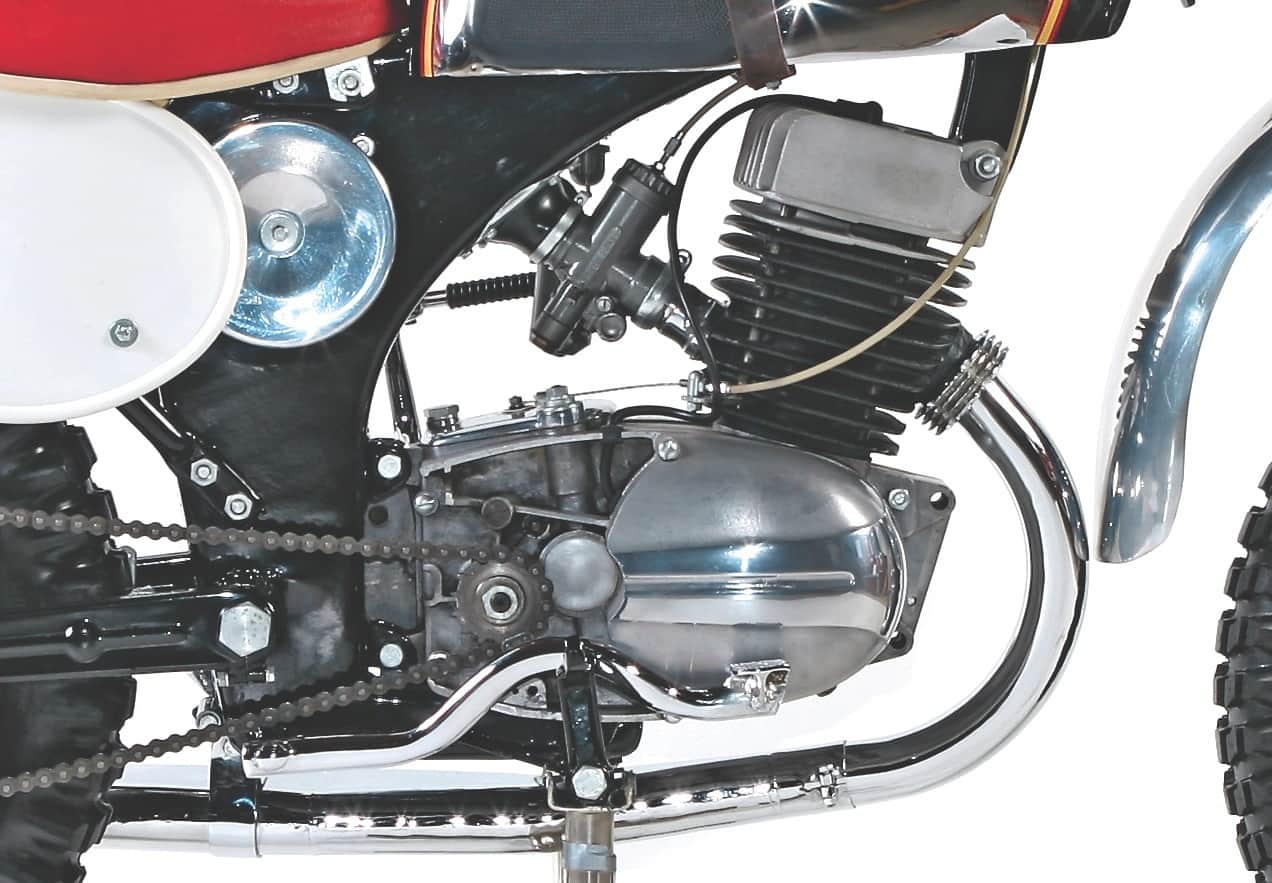 The 1966 Tornado 250 had a stamped-steel hanger frame. A spin-on aluminum air filter canister attached to the right side of the stamped frame, and the hollow frame was used as the airbox. The gas tank was held on by a leather strap. Most intriguingly, the handlebars had braces that bolted directly to the top of the fork legs. This setup made it impossible to adjust the bars in any direction. Sticking with this theme, the cast steel footpegs bolted to the frame but did not fold (although they could be adjusted fore and aft on a sliding bar).
The 1966 White Tornado 250 was available in both dirt track and motocross versions and hit the scales at 246 pounds (dry). In 1966, the White Tornado retailed for $695.
VACATION IN SOCAL WITH DENNIS STAPLETON: RIDE GLEN HELEN, CAHUILLA CREEK, PALA, PERRIS & MORE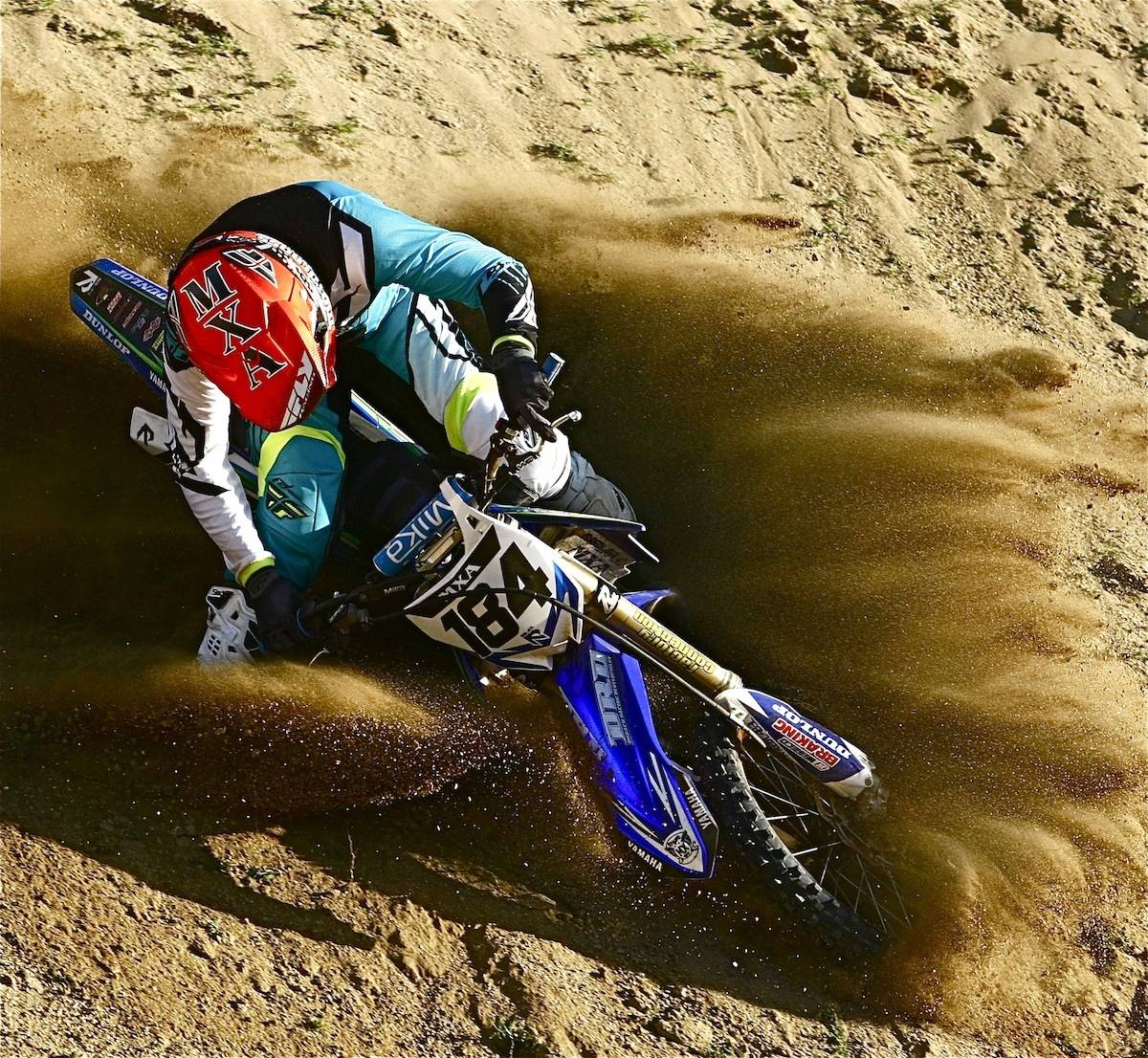 Dennis Stapleton doing what he does every day of the week — let him make your dreams come true.
In his spare time, when he's not testing with MXA, racing in a foreign country, going to Japan or helping many of his motocross buddies, MXA test rider opens up his house, garage, bikes and mechanics to help riders who would like to come to SoCal on a motocross vacation. He offers full service to all of the Southern California tracks for racers or for play riders. Whether you want to rent a bike, move in for a week, race at Glen Helen or take motocross lessons—this is one-stop shopping. If you're coming out to Southern California and need a rental bike, check out KnobbyShop South/StapoMX for all your rental needs. They offer Motocross Vacations, bike rentals and motocross lessons. Just send them an email ([email protected]). If you'd like to live the SoCal lifestyle for a day, a weekend, a week, a month or three months, visit Dennis Stapleton's' website at www.knobbyshopsouth.org for more details!
THE HANDY-DANDY TRACK MAPS OF ROUNDS ONE AND TWO—CHOOSE YOUR SEAT CAREFULLY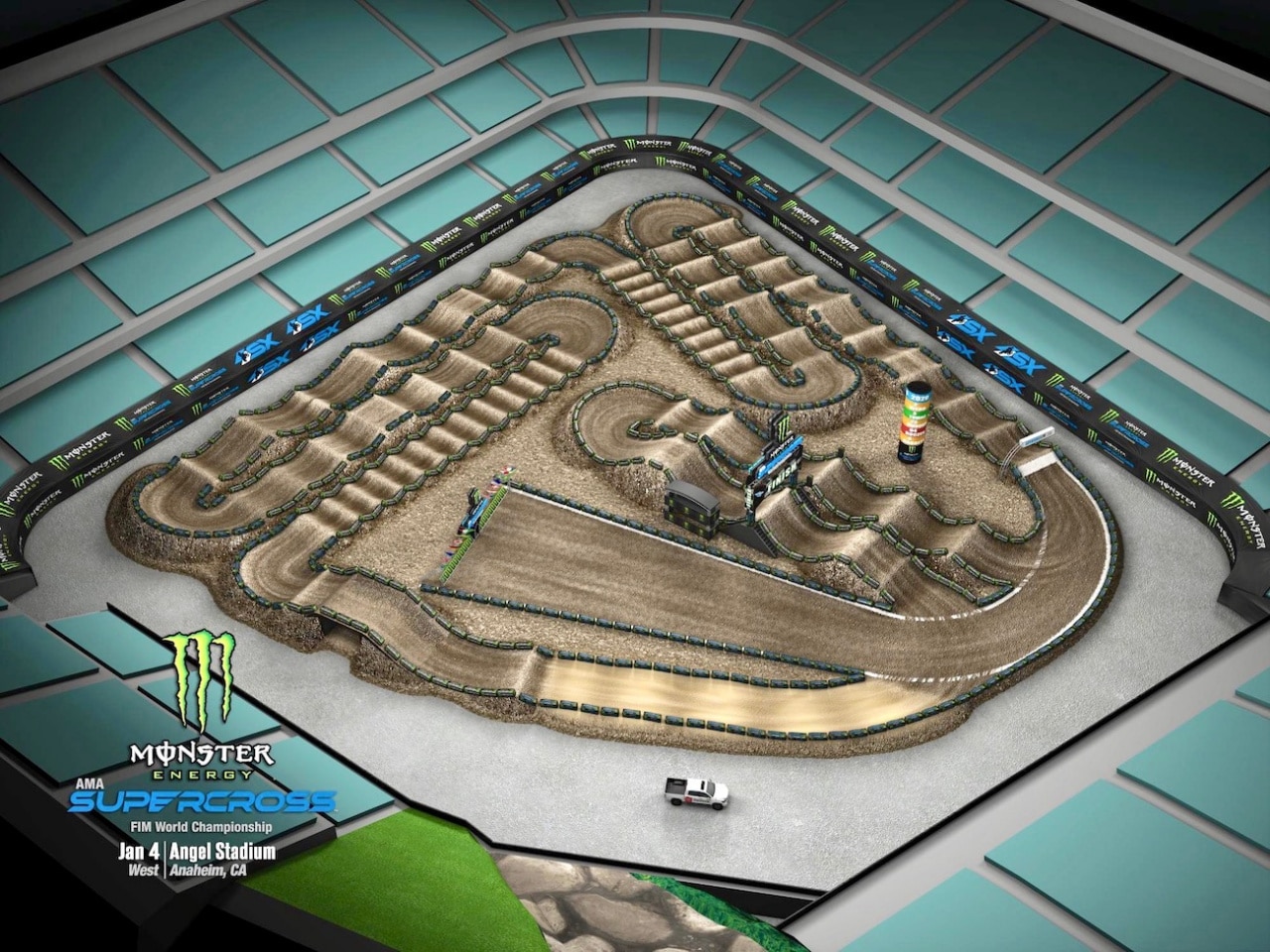 Anaheim I is on Saturday, January 4, 2020—which is this weekend.

Round two of the 2020 Supercross series is on January 11, 2020, in St. Louis.
MXA MOTO-QUIZ: WE WERE ALL YOUNG ONCE
Any hardcore moto fan should be able to recognize this 12-year-old racer—largely because he was 12 years old about 14 years ago. This photo was shot at Wild Rose MX Park (that's a clue). The answer is on the bottom of this page. Photo: David Pinkman
AMERICAN HISTORY: BRAD LACKEY'S 1972 TEAM KAWASAKI CONTRACT
Page 1.
Page 2.
Page 3.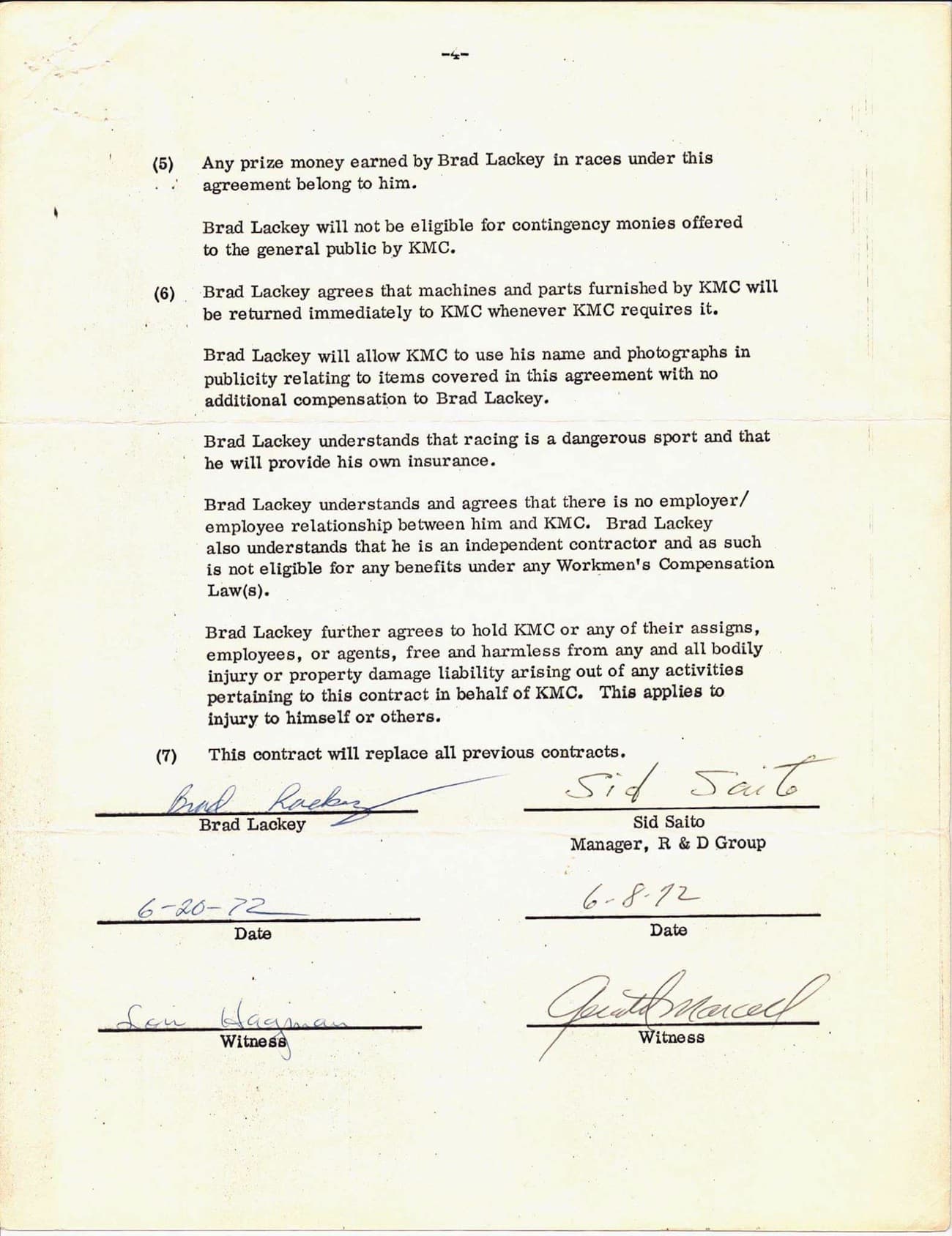 Page 4.
2020 REM MOTOCROSS SEASON STARTS ON JAN. 11, 2020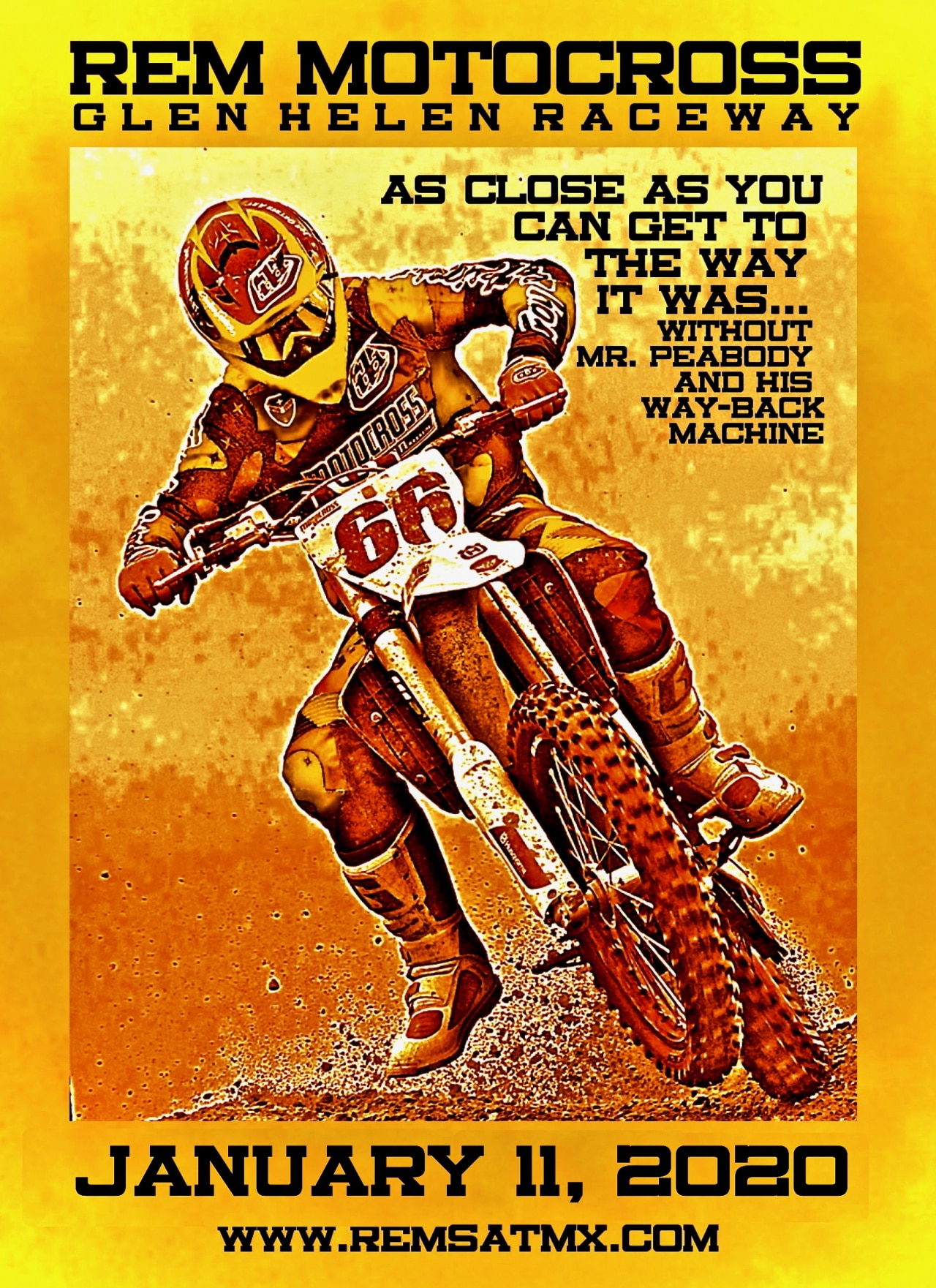 For more information go to www.remsatmx.com
2020 ARIZONA STATE CHAMPIONSHIP SERIES STARTS ON JAN. 19

For more information go to www.canyonmx.com or www.amxracing.com
29TH ANNUAL MECUM'S VINTAGE MOTORCYCLE AUCTION ON JAN. 21-26, 2020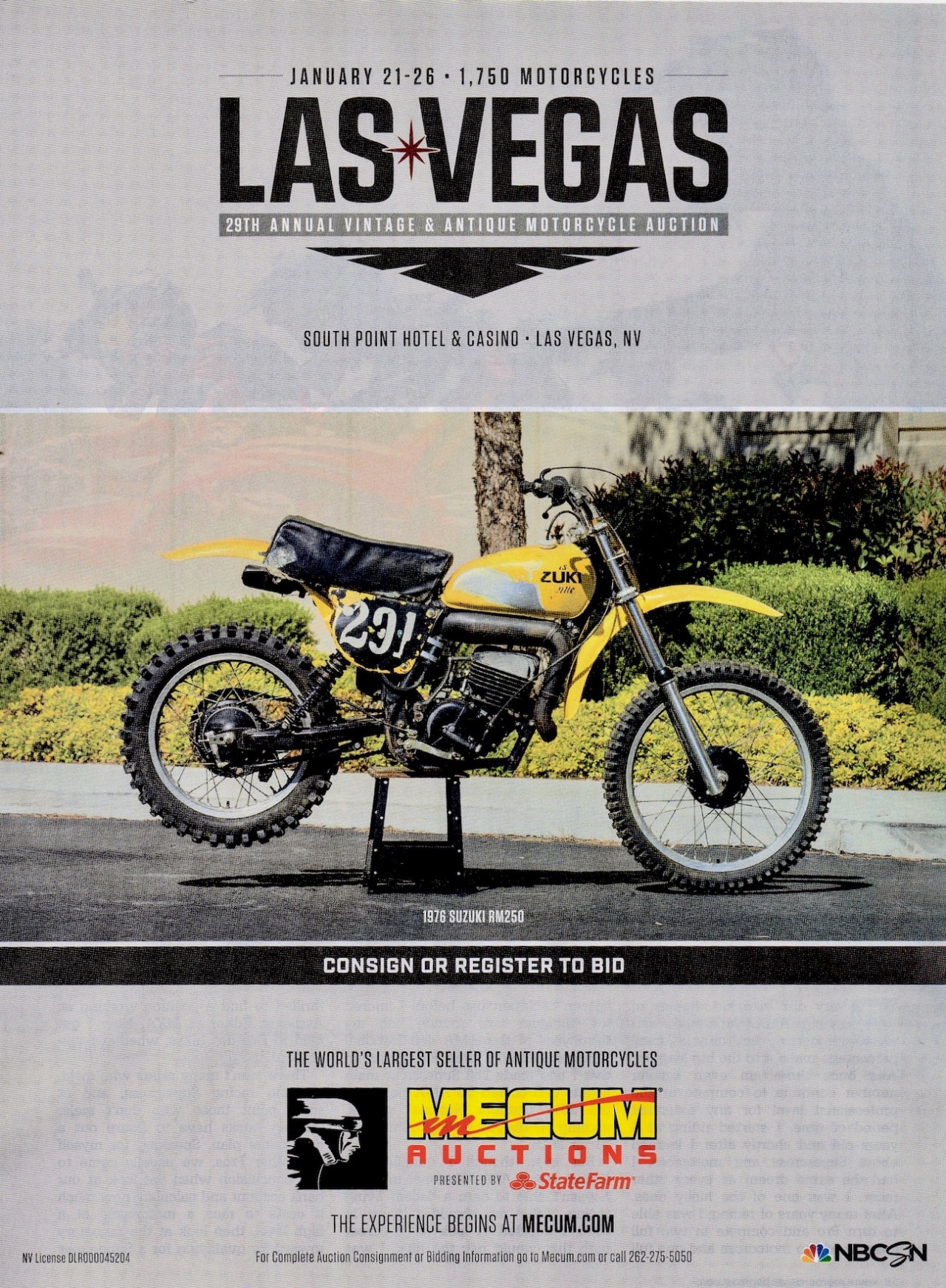 For more info go to www.mecum.com.
2020 BRITISH ARENACROSS CHAMPIONSHIP STARTS ON JANUARY 31, 2020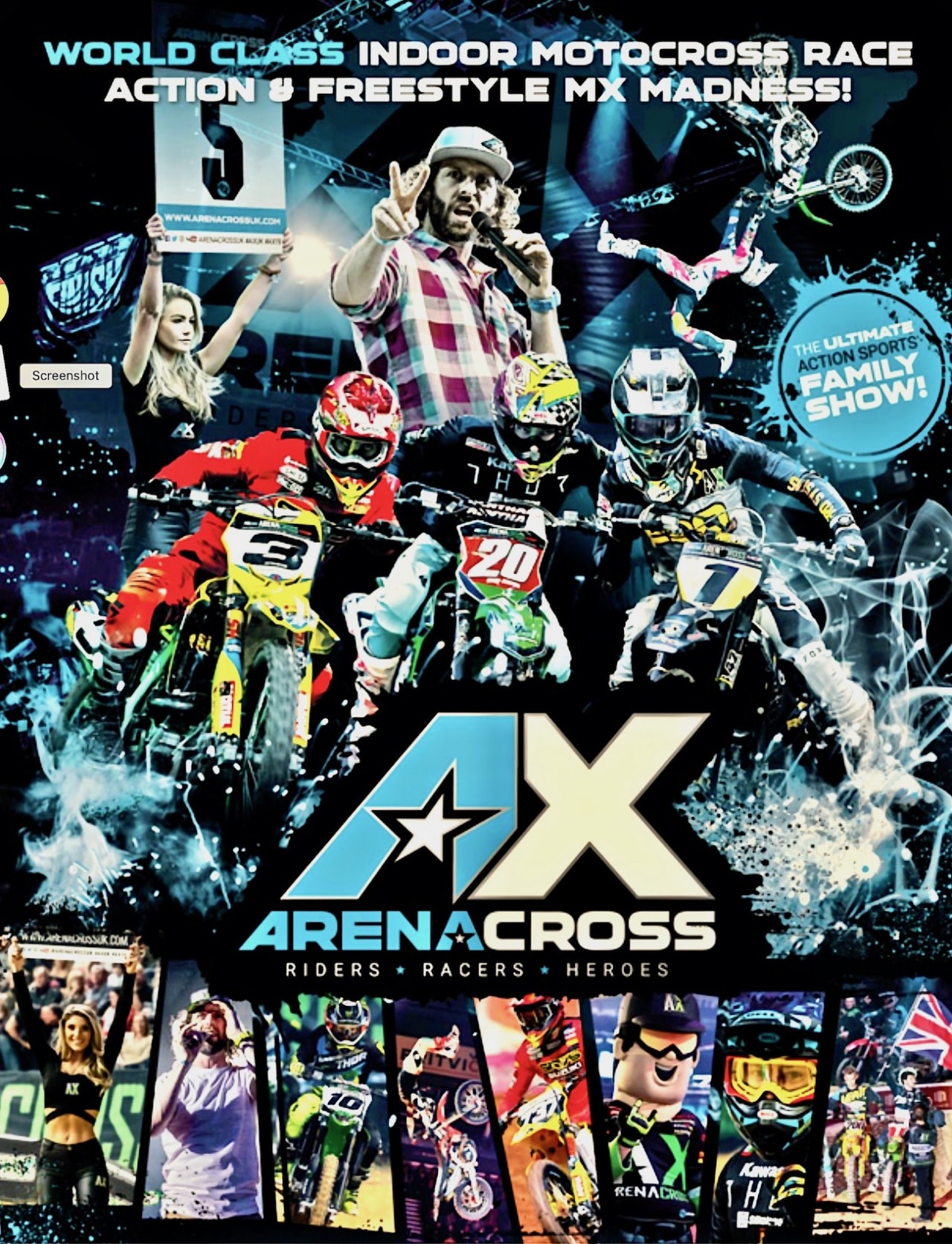 Jan. 31-Feb. 1…Birmingham, England
Jan. 17-18…Belfast, Northern Ireland
Feb. 21-22…London, England
2020 SOBOBA TRAIL RIDE ON FEB. 23, 2020, ON THE SOBOBA INDIAN RESERVATION
For more information about the San Jacinto, California, trail ride go to www.sobobarides.biz
2020 UPDATED WORCS RACE SCHEDULE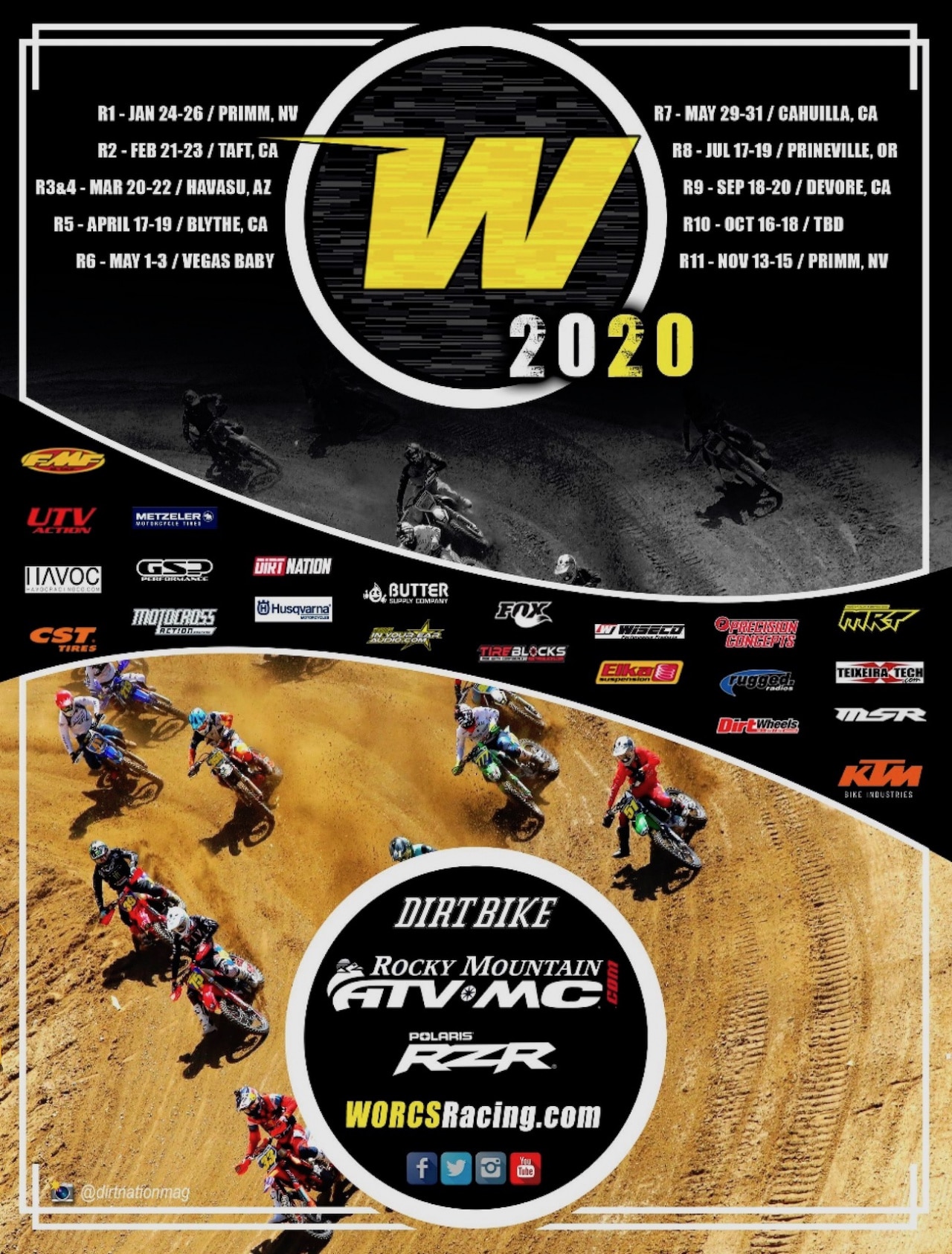 For more info go to www.worcsracing.com.
2020 OLD SCHOOL SCRAMBLES TT RACE SCHEDULE
For more info go to www.ossrg.org
2020 KICKER ARENACROSS SERIES STARTS ON JAN. 3-4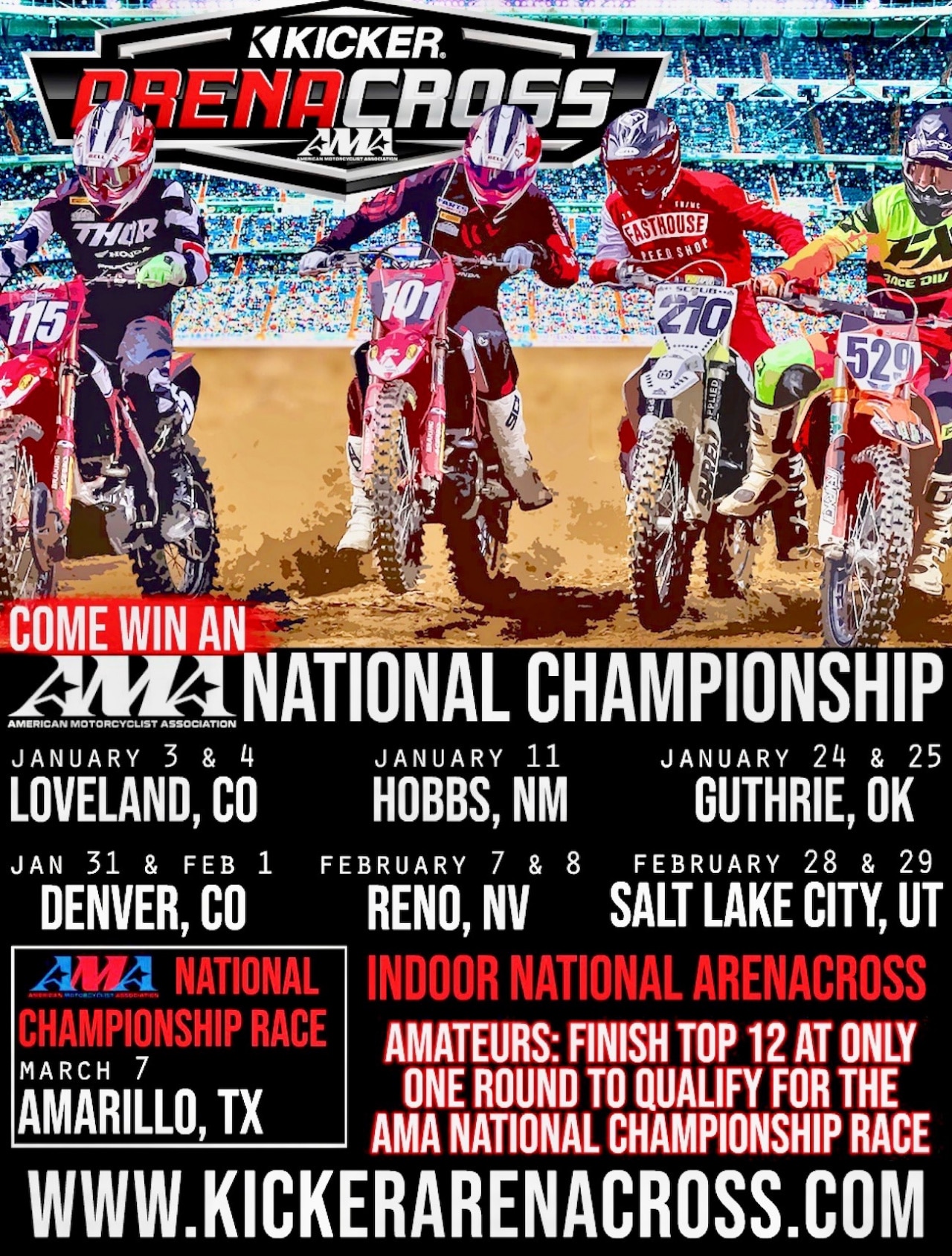 For more info go to www.kickerarenacross.com
"EVENING WITH THE CHAMPIONS" AT THE INTERNATIONAL MOTOCROSS MUSEUM ON JULY 11, 2020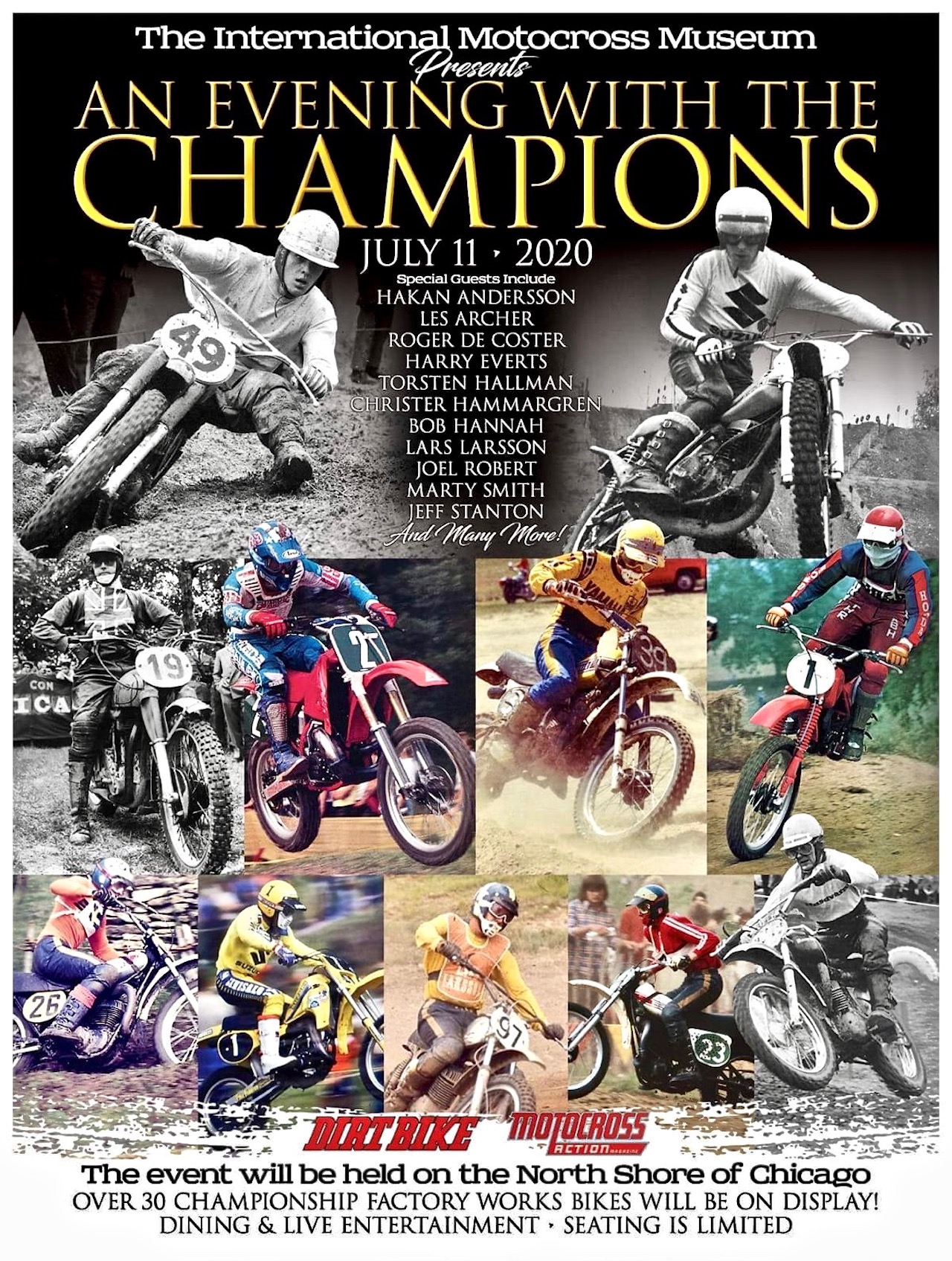 For more information go to www.mxworksbike.com
TALK MOTO WITH ON MXA'S FACEBOOK GROUP CHAT


We love everything moto and want to bring all moto junkies together into one place to share their two cents, ideas, photos, bike fixes, bike problems and much more. To check it out first you must need to or already have a Facebook account. If you don't, it isn't much work and you could even have an alias so nobody knows it is you. To join click HERE. After you request to join we will accept your request shortly after.
FOLLOW MXA ON TWITTER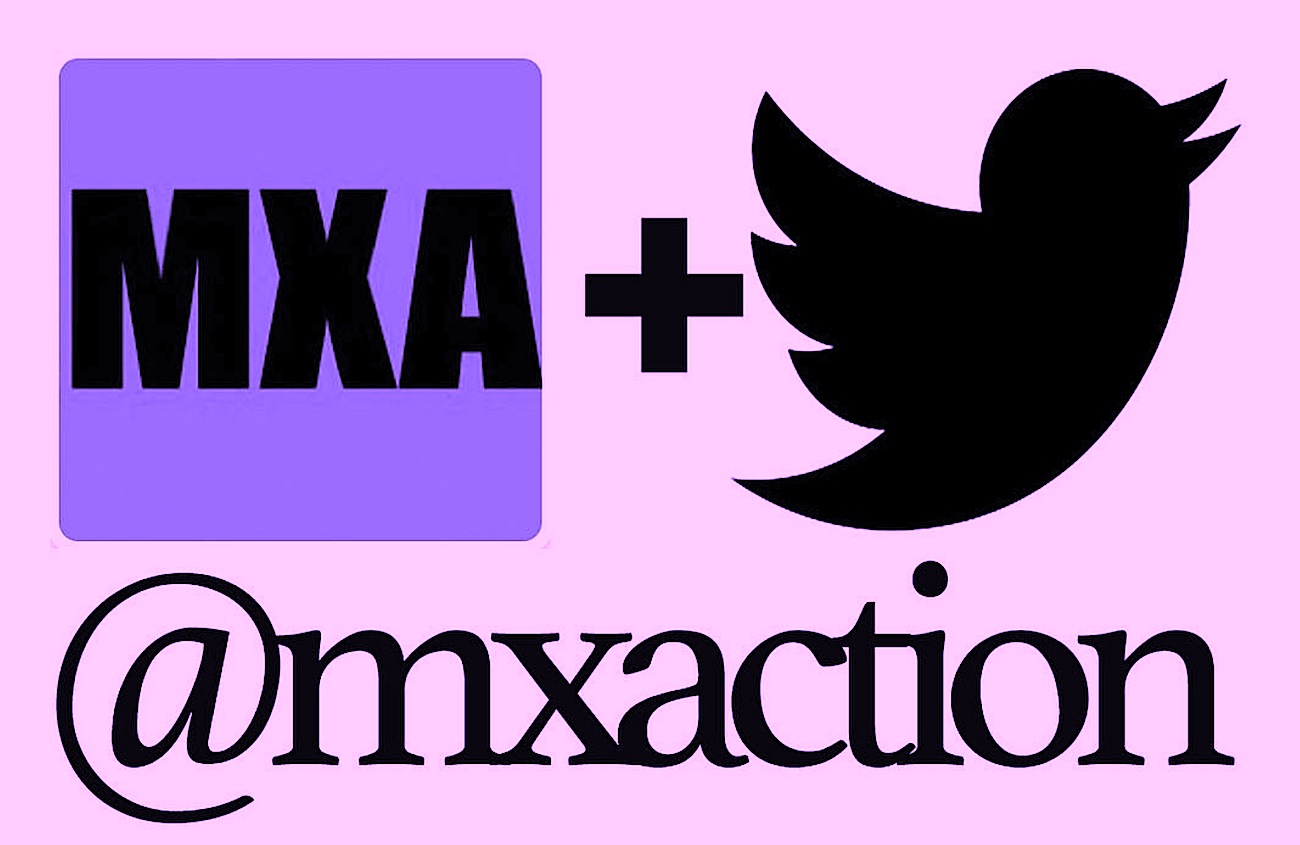 Follow us to see fresh content every day at www.twitter.com/MXAction or on twitter at "MXAction."
MXA YOUTUBE CHANNEL | HIT THAT SUBSCRIBE BUTTON

The MXA wrecking crew is everything moto related. Check out our MXA YouTube channel for bike reviews, Supercross coverage, rider interviews and much more. And don't forgot to hit that subscribe button.
LOOKING AHEAD! THE 2020 RACE CALENDAR
2020 AMA SUPERCROSS CHAMPIONSHIP
Jan. 4…Anaheim, CA (West)
Jan. 11…St. Louis, MO (West)
Jan. 18 …Anaheim, CA (West)
Jan. 25…Glendale, AZ (3-Moto) (West)
Feb. 1…Oakland, CA (West)
Feb. 8…San Diego, CA (West)
Feb. 15…Tampa, FL (East)
Feb. 22… Arlington, TX (3-Moto) ((East)
Feb. 29… Atlanta, GA (East)
Mar. 7…Daytona Beach, FL (East)
Mar. 14…Indianapolis, IN (East)
Mar. 21…Detroit, MI (East)
Mar. 28…Seattle, WA (West)
Apr. 4…Denver, CO (East/West)
Apr. 18…Foxborough, MA (East)
Apr. 25…Las Vegas, NV (3-Moto) (West)
May 2…Salt Lake City, UT (East/West)
2020 AMA ARENACROSS CHAMPIONSHIP
Jan. 3-4…Loveland, CO
Jan. 11…Hobbs, NM
Jan. 24-25…Oklahoma City, OK
Jan. 31-Feb. 1… Denver, CO
Feb. 7-8…Reno NV
Feb. 28-29…Salt Lake City, UT
Mar. 7… Amarillo, TX
2020 AMA NATIONAL CHAMPIONSHIP
May 16…..Hangtown, CA
May 23…..Pala, CA
May 30….Thunder Valley, CO
Jun. 6……Jacksonville, FL
June 20…Mt. Morris, PA
June 27…Southwick, MA
July 4……Red Bud, MI
July 18….Millville, MN
July 25….Washougal, WA
Aug. 15…Unadilla, NY
Aug. 22…Budds Creek, MD
Aug. 29…Crawfordsville, IN
2020 FIM MOTOCROSS WORLD CHAMPIONSHIP
Mar. 1…Great Britain
Mar. 8…Holland
Mar. 22…Argentina
Apr. 5…Italy #1
Apr. 19…Spain
Apr. 26…Portugal
May 10…France
May 17…Italy #2
May 24…Germany
June 7…Russia
June 14…Latvia
June 28…Jakarta, Indonesia
July 5…Palembang, Indonesia
July 26…Czech Republic
Aug. 2…Belgium
Aug. 16…Sweden
Aug. 23…Finland
Sept. 6.…Turkey
Sept. 13…China
Sept. 20…Italy #3
2020 FIM MOTOCROSS DES NATIONS
Sept. 27.…Ernee, France
2020 WORCS OFF-ROAD CHAMPIONSHIP
Jan. 12…Primm, NV
Feb. 23…Taft, CA
Mar. 22… Havasu, AZ
Apr. 19…Blythe, CA
May 3…Las Vegas, NV
May 30…Hurricane, UT
July 19…Prineville, OR
Sept. 20…Glen Helen, CA
Oct. 25…Cahuilla, CA
Nov. 15…Primm, NV
2020 WORCS SPRINT ENDURO
Feb. 25…Taft, CA
May 24… Mesquite, NV
July 25…Prineville, OR
Sept. 26…Glen Helen, CA
Oct. 31…Cahuilla, CA
2020 CANADIAN NATIONAL CHAMPIONSHIP
May 31…Wild Rose, AB
June 7…Blackwater, BC
June 14…Dorva, AB
June 21…MotoVally, SK
July 12…Gopher Dunes, ON
July 19…San Del Lee, ON
July 26…Riverglade, NB
Aug. 2…Deschambault, QC
Aug. 16…Walton, ON
2020 MICHELIN BRITISH NATIONAL CHAMPIONSHIP
Mar. 22…Fatcat MotoParc
Apr. 19…Desertmartin, Ireland
Apr. 26…Hawkstone Park
July 5…Canada Heights
Aug. 9…Landrake
Sept. 6t…Cusses Gorse
2020 ACU BRITISH NATIONAL CHAMPIONSHIP
Apr. 12…Lyng
May 3…Foxhill
May 31…Blaxhall
June 21…Deertmartin, Ireland
July 12…Culham
Aug. 30…Landrake
2020 IRISH NATIONAL CHAMPIONSHIP
Apr. 4…Desertmartin
May 10…TBA
June 6…Claudy
July 19…TBA
Aug. 15…Tandragee
Sept. 13…TBA
2020 AUSTRALIAN NATIONAL CHAMPIONSHIP
April 4-5…Horsham, Victoria
May 3… Newry, Victoria
May 24…Queensland
June 28…Glympie, Queensland
July 25-26…Maitland, New South Wales
Aug. 22-23…Coolum, Queensland
2020 AUSTRALIAN SUPERCROSS CHAMPIONSHIP
Oct. 3 …Western Australia
Oct. 17… South Australia
Oct. 31…Queensland
Nov. 7 …New South Wales
Nov. 14…TBA
Nov. 28…Victoria
2020 ADAC GERMAN NATIONAL CHAMPIONSHIP
Apr. 13…Fürstlich Drehna
May 3…Mölln
May 31…Möggers, Austria
June 21…Aichwald
July 12…Holzgerlingen
July 19…Tensfeld
Aug. 30…Bielstein
Sept.13…Gaildorf
AMA NATIONAL AMATEUR CHAMPIONSHIP
Aug. 3-8….Hurricane Mills, TN
2020 FIM JUNIOR WORLD CHAMPIONSHIP
Aug. 8-9…Megalopolis, Greece
Answer: Dean Wilson.
Photos: David Pinkman, John Ker, Brian Converse, MXA, KTM, Debbi Tamietti