MXA WEEKEND NEWS ROUND-UP: MUSICAL CHAIRS (HAS THE MUSIC STOPPED)
Click on images to enlarge
• MUSICAL CHAIRS: DON'T BE THE LAST TO SIT DOWN

Ken Roczen grabbed a chair at the Honda table way back before the 2016 AMA 450 Natioanals started.
There is a lot of hand wringing about the lack of factory rides for the class of 2017. Supposedly, lots of riders who deserve support are sitting on the sidelines waiting for lightning to strike (by this they means lightning striking an already signed rider, so they can get a fill-in ride. But, in truth, motocross is a competitive market place. Full boat rides only go to riders who return on investment.
Benny Bloss was the highest placing 2016 AMA 450 National rider to not get a factory ride, but he got a factory-supported gig and that's perfect for a rider this early in his career.
Take last year's top ten in the 450 Nationals. The top five (Roczen, Tomac, Musquin, Barcia and Nicoletti) have factory rides for 2017. The sixth place rider, Benny Bloss, is on a satellite team. Seventh place Christophe Pourcel and eighth place Weston Peick have secure deals for 2017. The ninth place rider, Andrew Short, retired. The riders in 12th, 13th and 14th (Broc Tickle, Cole Seely and Jason Anderson) are lined-up for paying gigs. KTM did sign the 17th and 18th place guys from the 2016 AMA 450 Nationals, but they think both of them have some potential for the future—their names are Ryan Dungey and Trey Canard. Josh Grant, with a 21st place finish, has signed on as Eli Tomac's teammate at Team Kawasaki (and his 21st finish came because Kawasaki told him in mid-season to get his ankles fixed to be ready for the 2017 Supercross opener).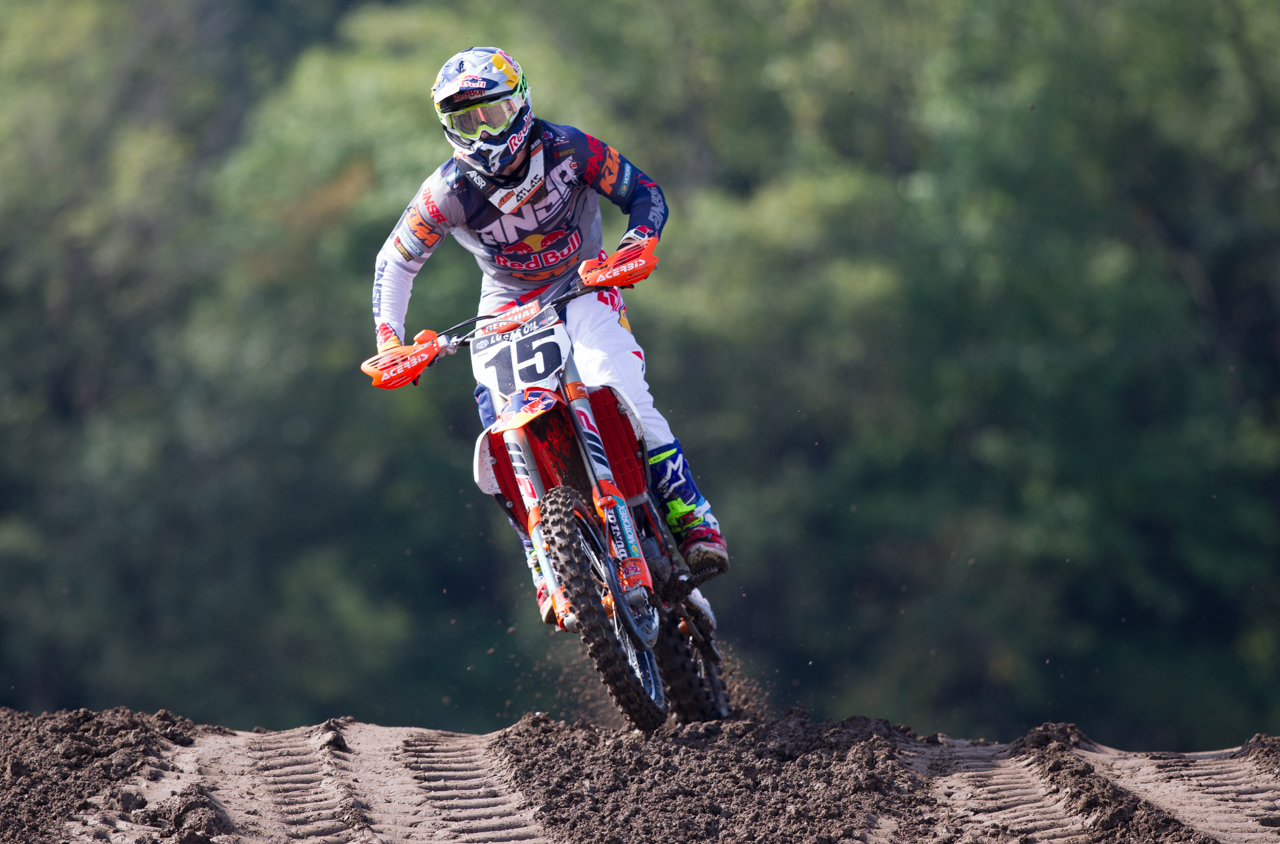 Dean Wilson was left standing because of his multiple knee surgeries. He raced throughout the summer to prove that his knees were good to go, but he lost out in the game of musical chairs, but he'll come out okay.
If you haven't been keeping count, that is 13 full-time 450 factory riders. Who's missing? Who is deserving? The prominent names are Fredrik Noren, Justin Brayton, Justin Bogle and Dean Wilson. But, Noren has not mastered Supercross (and factory 450 rides don't go to guys who can't be a player indoors). Brayton has been on the factory payroll several times, and just won the Aussie Supercross crown, and is rumored to be riding a Honda for the MotoConcepts team in 2017. Justin Bogle is on the short list to join Broc Tickle at RCH Suzuki—if they ever announce a team. That leaves Dean Wilson. It is assumed that Wilson will get the first fill-in ride that pops up…or maybe a spot at RCH or even a 450 outdoor deal to replace Chad Reed on the official Yamaha team when the outdoors start.
Matt Biscelgia got a fill-in ride to replace James Stewart and did okay, but in a depleted 450 field late in the season, okay was not good enough. But, he'll get a Suzuki ride in the 250 class as a reward.
There are some "maybe" riders that could say they have missed out on a 2017 factory ride, but Matt Biscelgia will get a 250 ride on JGR's Suzuki effort (who have Barcia and Peick on 450s and Nicoletti on a 250 for Supercross and a 450 for the outdoors)), while Jake Weimer is on the rumored list of a satellite team—where he got a fill-in ride from in 2016.
Dean Wilson has said that he will ride for free, but there is no such thing! No factory team wants to hire a rider and not pay them. It is bad form to have a rider who can't pay his mortgage, gas bills, food bills or car payment. And a "free ride" costs the team over $100,000. The "free rider" needs a mechanic (and they aren't free—nor is his travel, pre diem and expenses). The "free rider" will need a bonus program that pays him money for any finish in the top three, top five or top ten, depending on how his bonuses are configured. The "free rider" will need bikes, not just a couple race bikes, but a couple practice bikes, plus the parts budget to keep them running. Then, he will need airlines tickets, hotels, renta-cars or a lucrative per diem check for approximately 29 races, not counting test sessions (weekly pre diem for some riders is $3000 per week, but that would be trimmed to less for a "free rider.")
James will be a question mark until word leaks out about his plans, but showing up on a Yamaha started the grist mill a'grindin'. Photo: Collin Speckner

You probably noticed that we didn't mention James Stewart and his brother Malcolm. That's because James has run through all of the possible teams already and has come to the end of his string. He has been hoping for a "Hail Mary," but its hasn't come from any of the big teams. Most likely James will ride Hondas, but a video was recently released showing him and his brother riding Yamahas at the family compound—that blue possibility seems incredible, given the bad breakup between Steeie and Yamaha a few years ago. Malcolm Stewart reportedly got an offer from Geico and turned it down because it wasn't enough money. But, you are only worth what someone is willing to pay—and Malcolm must have valued his 250 East Supercross crown way too highly for a rider being signed for the 450 class. If nothing surfaces, he will go wherever his brother goes.
• KYLE YARNELL MEMORIAL TEAM RACE& TOYS FOR TOTS GP ON SUNDAY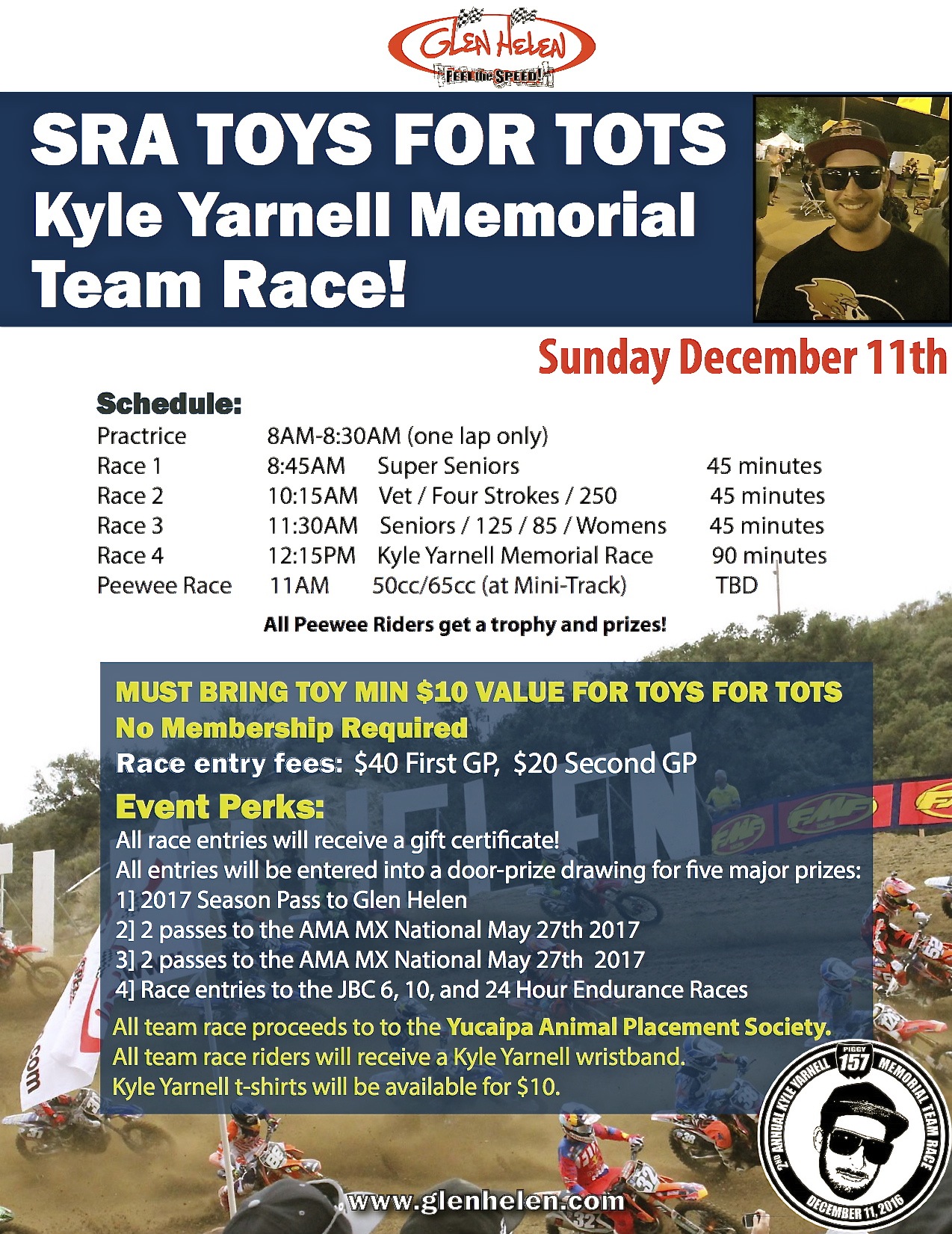 For more info go to www.glenhelen.com.
• OUR FAVORITE BABY PHOTO: FROM THE FIRST FAMILY OF REM
Love ya and congratulations

• UPCOMING BIRTHDAY BOYS: SUPERMAC, STEN & WESTON


Nov. 19…Jeremy McGrath 1971
Nov. 19…Mike Metzger 1975
Nov. 20…Mike Healey
Nov. 20…Rob Healy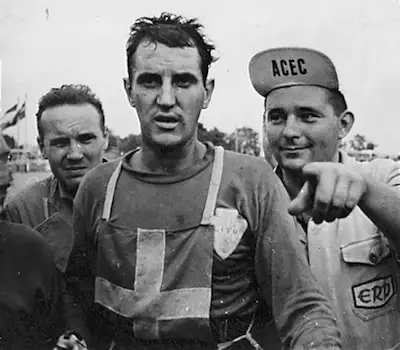 Nov. 20…Sten Lundin 1931
Nov. 20…Jeff Hedden 1975
Nov. 20…Jon Hedden 1975
Nov. 20…Malcolm McCassy
Nov. 20…Weston Peick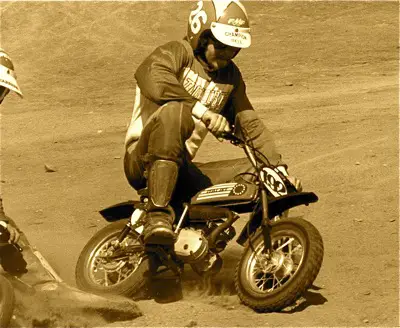 Nov. 22…Ron Turner
Nov. 22…Trevor Vines 1972
Nov. 23…Mike Katin

Nov. 23…Joel Robert 1943
Nov. 24…Joel Albrecht 1972

Nov. 24…Gareth Swanepoel 1984
Nov. 25…Michael LaPaglia

Nov. 25…Stefan Everts 1972
Nov. 25…Zach Bell 1994
Nov. 26…Travis Hodges 1971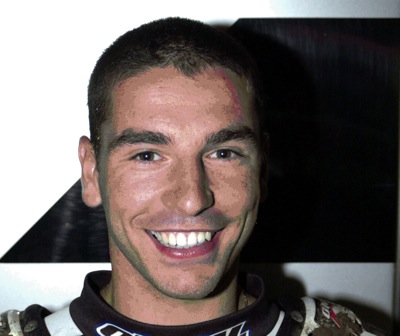 Nov. 26…Steve Boniface 1982
Nov. 26…Kyle Partridge 1986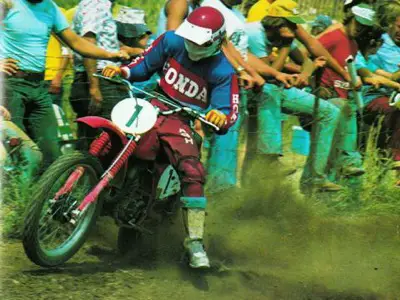 Nov. 26…Marty Smith 1956
Nov. 26…Travis Hodges 1971
Nov. 27…Karsten Butler

Nov. 27…Ricky Carmichael 1979
Nov. 27…Casey Lytle 1978
Nov. 27…Brent Brown

Nov. 28…Andrew Short 1982

Nov. 28…Jeremy van Horebeek 1989
• MXA'S FAVORITE JEREMY McGRATH PHOTO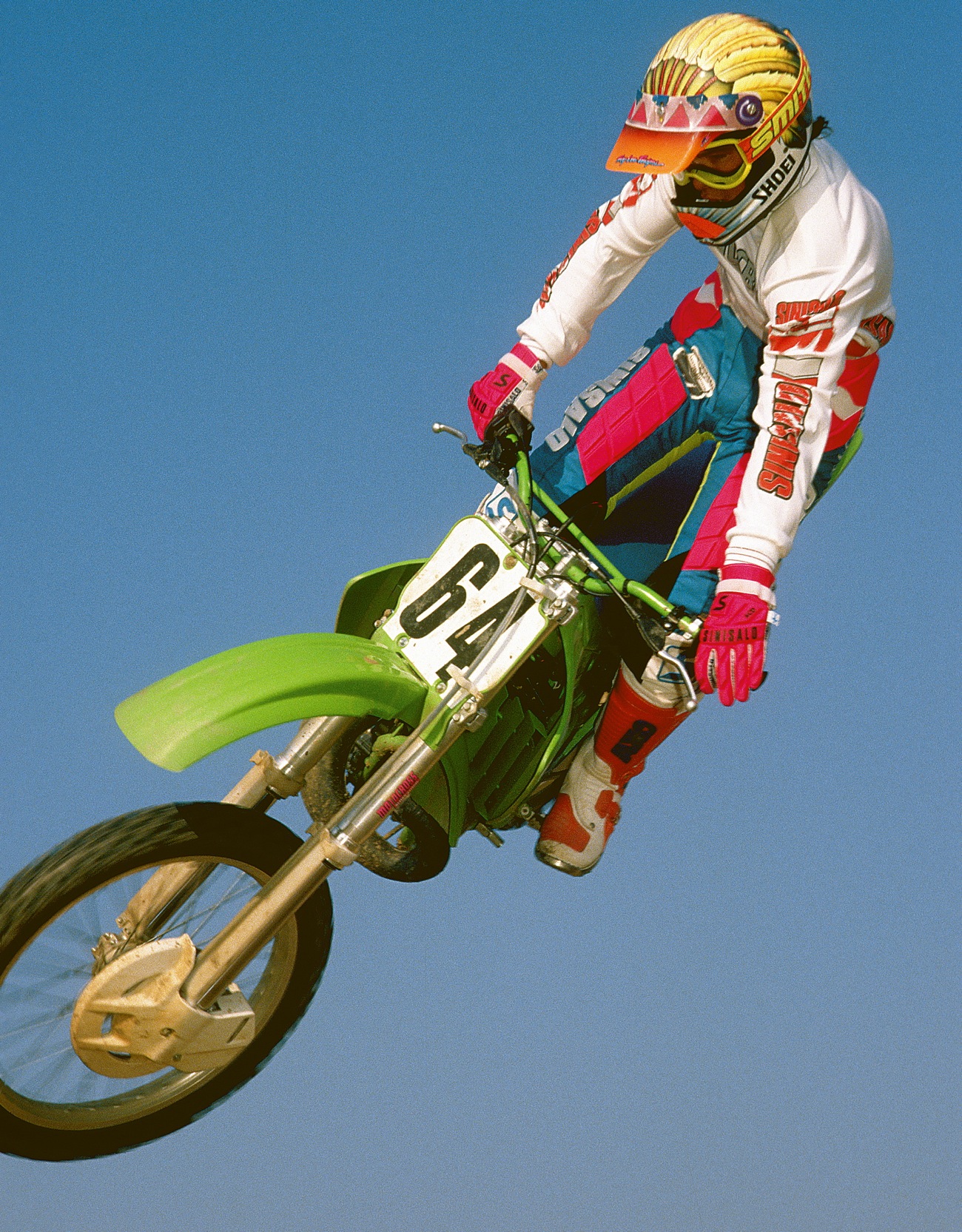 Back in 1990, when nobody outside of Perris Raceway knew who Jeremy McGrath was, the MXA wrecking crew knew that Jeremy was a natural talent and ask him to join the MXA wrecking crew as a test rider. This is our favorite photo of Jeremy. He is testing the 1990 Kawasaki KX250 two-stroke and wearing the famous Indian headress helmet.
• MEMORIES OF THE WAY WE WERE: CYCLE NEWS, JUNE 1982

Feets Minert was on the cover of the June 16, 1982, issue of Cycle News. In the story they marveled that the 1950's, '60's and '70's star was still racing at the age of 51. Little did they know that Feets would go on racing for another 33 years before hanging up his boots. Feets Minert passed away two months ago at the age of 85.

• PRO CIRCUIT'S BLACK FRIDAY SALE IS THIS FRIDAY, NOVEMBER 25
Free shipping on orders over $250 this Friday. For more info go to www.procircuit.com
• MEMORIES OF THE WAY WE WERE: REMEMBERING AL BAKER

For most MXA test riders this is a flashback photo that brings memories rushing back. That's the late Al Baker testing MXA's 1976 Suzuki RM370 at the long-gone Carlsbad Raceway. Al, who had a column in MXA, is wearing his Checkers helmet and the official red/white/blue MXA jersey of the era. Note the seven-buckle boots and cowhide leather pants. Sadly, Al was killed in an airplane crash.

• UPCOMING RACES: THE NUMBER SHRINKS

2016 GEICO ENDUROCROSS CHAMPIONSHIP
Nov. 19………………………..Ontario, CA
2016 REM MOTOCROSS
Nov. 19………………………..Glen Helen, CA
Dec. 3………………………….Glen Helen, CA
Dec. 10………………………..Glen Helen, CA
Dec. 17…………………………Glen Helen, CA
ROUTE 66 VINTAGE SCRAMBLES
Nov, 20……………………….Apple Valley, CA
MUNICH SUPERCROSS
Nov. 18-19……………………Munich, Germany
2016 THOR WINTER OLYMPICS
Nov. 21-26……………………Gatorback, FL
2016 DAY IN THE DIRT 19
Nov. 25-27………………….Glen Helen, CA
GENEVA SUPERCROSS
Dec. 2-3………………………Geneva, Switzerland
• WILL HARPER IN THE GOLD COAST BULLETIN

Hollywood stuntman Will Harper was busy preparing for the World Vet Championship two weeks ago when he got the call to fly to Australia to work on the sequel to the movie "Pacific Rim." Will was disappointed to miss his shot at the Over-60 World Championship, but made up for it by entering the Pan Pacific Masters Games in the three-hour "Vinduro class" for rider over 30 and bikes built before 1990. The local paper, the Gold Coast Bulletin, did a pre-race story on Will.

Here is post-race photo of Will (left) with some of his Aussie buddies and the Gold Medals they won racing at the Pan Pacific Masters Games. Will made many racing friend when he made "Pirates of the Caribbean 4" in Australia last year.
• LARS LARSSON'S LIFETIME ACHIEVEMENT AWARD VIDEO

• 2017 MOTOCROSS SCHEDULES: WHERE TO BE & WHEN TO BE THERE

None of these schedules are set in stone, but you can count on the Supercross and Arenacross schedules to be accurate.
2017 AMA SUPERCROSS CHAMPIONSHIP
Jan. 7…………………………Anaheim, CA
Jan. 14………………………San Diego, CA
Jan. 21………………………Anaheim, CA
Jan. 28………………………Glendale, AZ
Feb. 4……………………….Oakland, CA
Feb. 11………………………Arlington, TX
Feb. 18………………………Minneapolis, MN
Feb. 25………………………Atlanta, GA
Mar. 4………………………Toronto, ON
Mar. 11………………………Daytona, FL
Mar. 18………………………Indianapolis, IN
Mar. 25………………………Detroit, MI
Apr. 1…………………………St. Louis, MO
Apr. 8………………………..Seattle, WA
Apr 22……………………….Salt Lake City, UT
2017 AMA NATIONAL CHAMPIONSHIP
May 20……………………Hangtown, CA
May 27.…………………..Glen Helen, CA
June 3..………………….Thunder Valley, CO
June 17..…………………Mt Morris, PA
June 24.………………….Muddy Creek, TN
July 1.…………………….Red Bud, MI
July 8..……………………Southwick, MA​
July 22.…………………..Millville, MN​
July 29.…………………..Washougal, WA
Aug. 12..………………….Unadilla, NY​
Aug. 19..………………….Budds Creek, MD​
Aug. 26.…………………..Crawfordsville, IN
2017 FIM MOTOCROSS WORLD CHAMPIONSHIP
Feb. 25…………………….Qatar (Saturday)
Mar. 5………………………Indonsia
Mar. 19…………………….Argentina
Apr. 2……………………….Mexico
Apr. 16………………………Italy
Apr. 23…………………….Holland
May 7………………………Latvia
May 21…………………….Germany
May 28…………………….France
June 11…………………….Russia
June 25……………………Italy
July 2……………………….Portugal
July 9……………………….San Marino
July 23……………………..Czech Republic
Aug. 6……………………….Belgium
Aug. 13…………………….Switzerland
Aug. 20…………………….Sweden
Sept. 3………………………USA (Monday)
Sept. 10……………………Holland
Sept. 17…………………….France
2017 MOTOCROSS DES NATIONS
October 1…………………..Matterley Basin, Great Britain
2017 SMX RIDERS & MANUFACTURERS CUP
October 7………………….Gelsenkirchen, Germany
2017 AMSOIL ARENACROSS CHAMPIONSHIP
Jan. 7-8…………………….Cincinnati, OH
Jan. 13-15…………………Grand Rapids, MI
Jan. 20-22…………………Baltimore, MD
Jan. 28-29…………………Nashville, TN.
Feb. 4-5…………………….Louisville, KY
Feb. 18-19…………………Kansas City, MO
Feb.y 25-26……………….Tampa, FL
Mar. 3-5…………………….Southaven, MS
Mar. 11-12…………………New Orleans, LA
Mar. 18-19…………………Portland, OR
Mar. 24-26…………………Reno, NV
April 1-2…………………….Sacramento, CA
April 21-23…………………Denver, CO
May 5-7…………………….Las Vegas, NV
2017 WORLD OFF ROAD CHAMPIONSHIP (WORCS)
Jan. 6-8…………………….Taft, CA
Jan. 27-29…………………Primm, NV
Feb. 17-19………………….TBA
Mar. 10-12…………………Lake Havasu, AZ
Apr. 1-2…………………….Las Vegas, NV
Apr. 21-23…………………Hurricane, UT
May. 19-21…………………Cedar City, UT
Jun. 9-11…………………..Adelanto, CA
Sept. 8-10…………………Glen Helen, CA
Oct 13-15…………………..TBA
2017 ITALIAN NATIONAL CHAMPIONSHIP
Jan. 29…………..………..Riola Sardo.
Feb. 5………………………Malagrotta.
Feb.12………………..……Ottobiano
2017 MAXXIS BRITISH NATIONAL CHAMPIONSHIP
Mar. 12……………………Culham
Apr. 9………………………Lyng
Apr. 30…………………….Canada Heights
May 14……………………Hawkstone Park
June 18……………………Desertmartin
July 16…………………….Blaxhall
July 30…………………….Preston Docks
Aug 27……………………..Foxhill
2017 DUTCH NATIONAL CHAMPIONSHIP
Mar. 26…………………..Oss
Apr. 9th…………………..Harfsen
May 14……………………Emmen
July15-16t………………..Lichtenvoorde
2017 ADAC GERMAN MASTERS CHAMPIONSHIP
Apr. 9……………………….Muhlberg
Apr. 30…………………….Jauer
May 14…………………….Molln
June 18……………………Bielstein
July 16…………………….Tensfeld
Aug. 27……………………Gaildorf
Sept. 24…………………..Holzgerlingen
2017 AUSTRALIAN NATIONAL CHAMPIONSHIP
April 2…………………….Victoria
April 23……………………New South Wales
May 7……………………..Queensland
May 21……………………Victoria
May 28……………………South Australia
July 2……………………..New South Wales
July 16……………………Victoria
July 30……………………New South Wales
Aug. 13…………………..Queensland
Aug. 19-20………………Queensland
• VINTAGE SCRAMBLES THIS SUNDAY AT THE ROY ROGERS RANCH

For more info click here.
• THOR MINI O's ON NOV. 21-26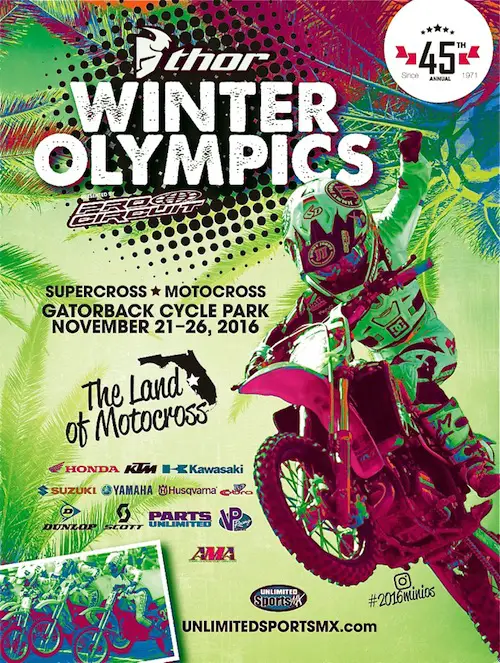 For more info go to www.unlimitedsportsmx.com
• DAY IN THE DIRT ON NOV. 25-27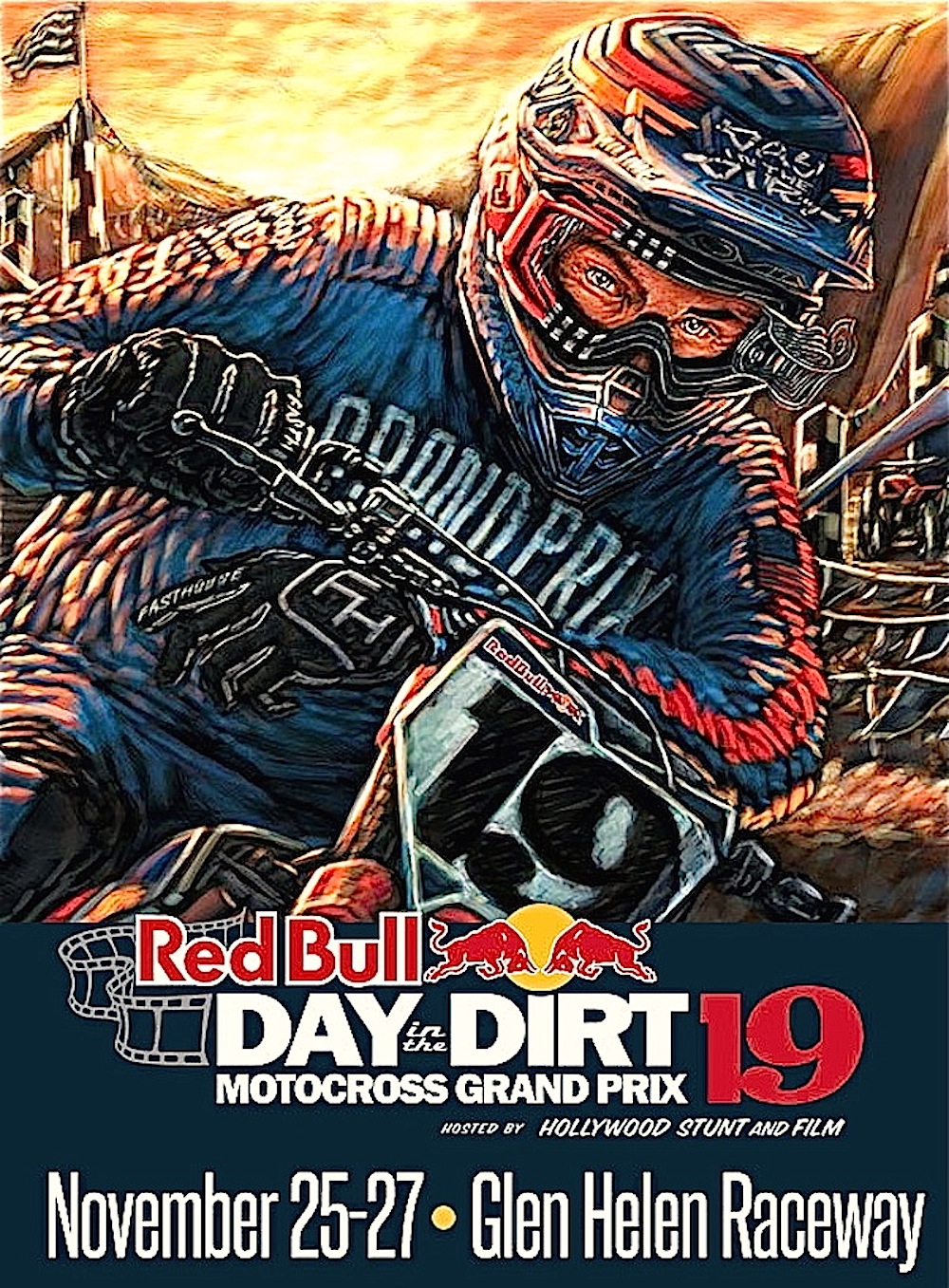 For more info go to www.dayinthedirt.com
• HOW TO SUBSCRIBE & GET MXA FOR FREE: YOU WILL ACTUALLY MAKE MONEY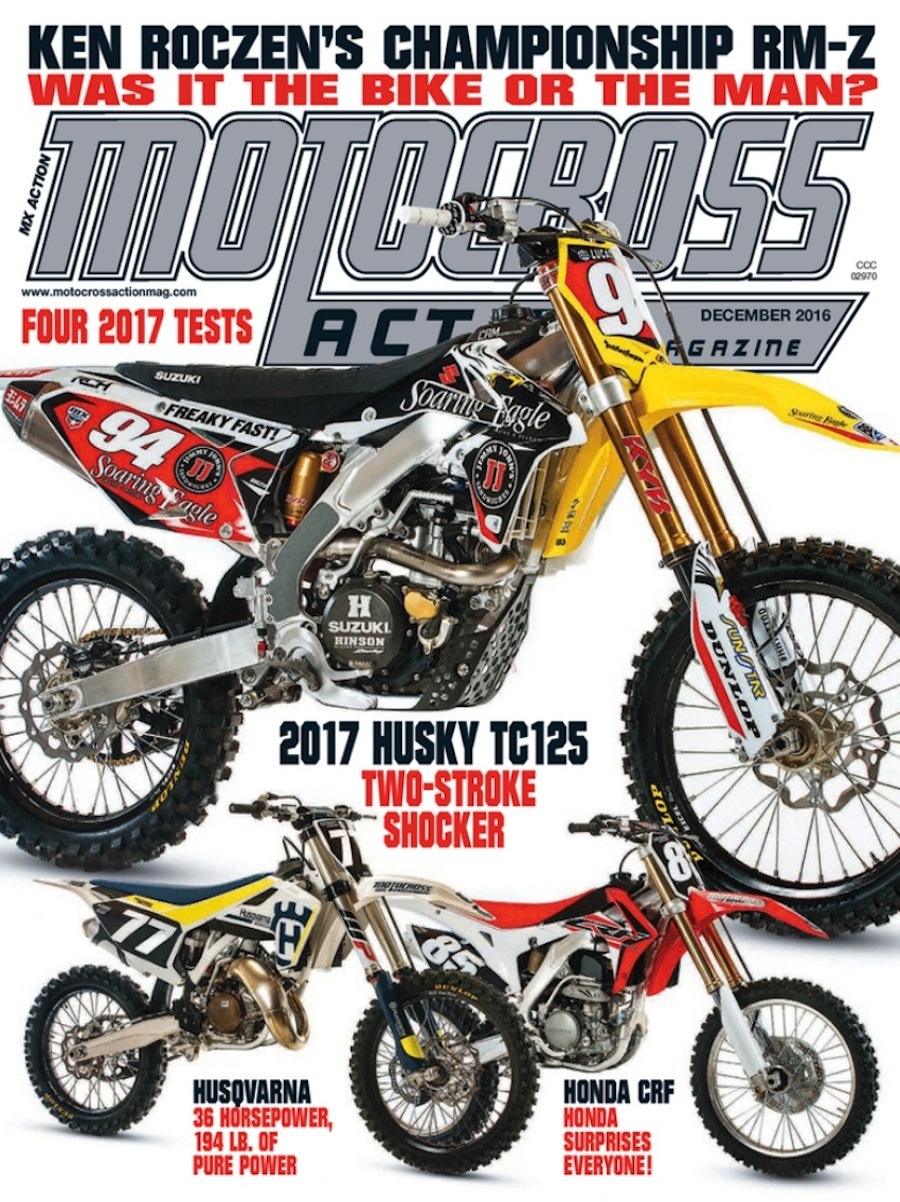 Interested in getting a new bike this year? The December 2016 issue of MXA is on the news stands now and has tests of four 2017 models and a special test of Ken Roczen's AMA 450 National Championship RM-Z450. You should be reading MXA, and if you subscribe now you get a $25 gift certificate from Rocky Mountain ATV/MC which more than pays for your subscription.
Do you subscribe to MXA? You should. We know that you think that print magazines are dead and that the internet will fill the void, but most of the stuff in the current issue of MXA won't appear on the web for several months, if at all. Luckily, you can get all of MXA on your iPhone, iPad, Kindle or Android by going to the Apple Store, Amazon or Google Play. Better yet get the Digital desktop version at https://hi-torque.com/product/motocross-action-digital-edition/ for $9.99 a year. The MXA test riders prefer the print version and not just because it is delivered by a uniformed employee of the U.S. Government, but because for only $19.99 you get 12 issues and a free $25 Gift Card from Rocky Mountain ATV/MC. That means that there is a profit to be made in this deal for you. For the Print magazine go to: http://hi-torque.com/product/subscribe-to-motocross-action-magazine/
Photos: Cory Walters, Daryl Ecklund, Brian Converse, Massimo Zanzani, Scott Malonee, Debbi Tamietti, Dan Alamangos, John Basher, Yamaha, MXA, Honda