MXA'S WEEKEND NEWS ROUND-UP: MXA 2020 SHOOTOUT, INDIAN KTMS & THE DE-COMPANY
2020 MOTOCROSS ACTION 250 FOUR-STROKE SHOOTOUT
2020 LUCAS OIL PRO MOTOCROSS CHAMPIONSHIP SCHEDULE

The 2020 season starts at Hangtown on May 16, 2020, two weeks after the final 2020 Supercross in Salt Lake City.
2020 DATES…………………………………..2019 DATES
May 16…..Hangtown, CA…………….May 18…Hangtown, CA
May 23…..Pala, CA……………………….May 25.…Pala, CA
May 30….Thunder Valley, CO…….June 1..…Thunder Valley, CO
Jun. 6……Jacksonville, FL……………June 15….Mt. Morris, PA
June 20…Mt. Morris, PA……………..June 22….Jacksonville, FL
June 27…Southwick, MA……………June 29….Southwick, MA
July 4……Red Bud, MI………………….July 6.……Red Bud, MI
July 18….Millville, MN…………………July 20.….Millville, MN
July 25….Washougal, WA……………July 27.….Washougal, WA
Aug. 15…Unadilla, NY………………….Aug. 10..…Unadilla, NY
Aug. 22…Budds Creek, MD………..Aug. 17..…Budds Creek, MD
Aug. 29…Crawfordsville, IN……….Aug. 24.….Crawfordsville, IN
DENNIS STAPLETON'S "STAPO MX BIKE RENTALS" IN SOUTHERN CALIFORNIA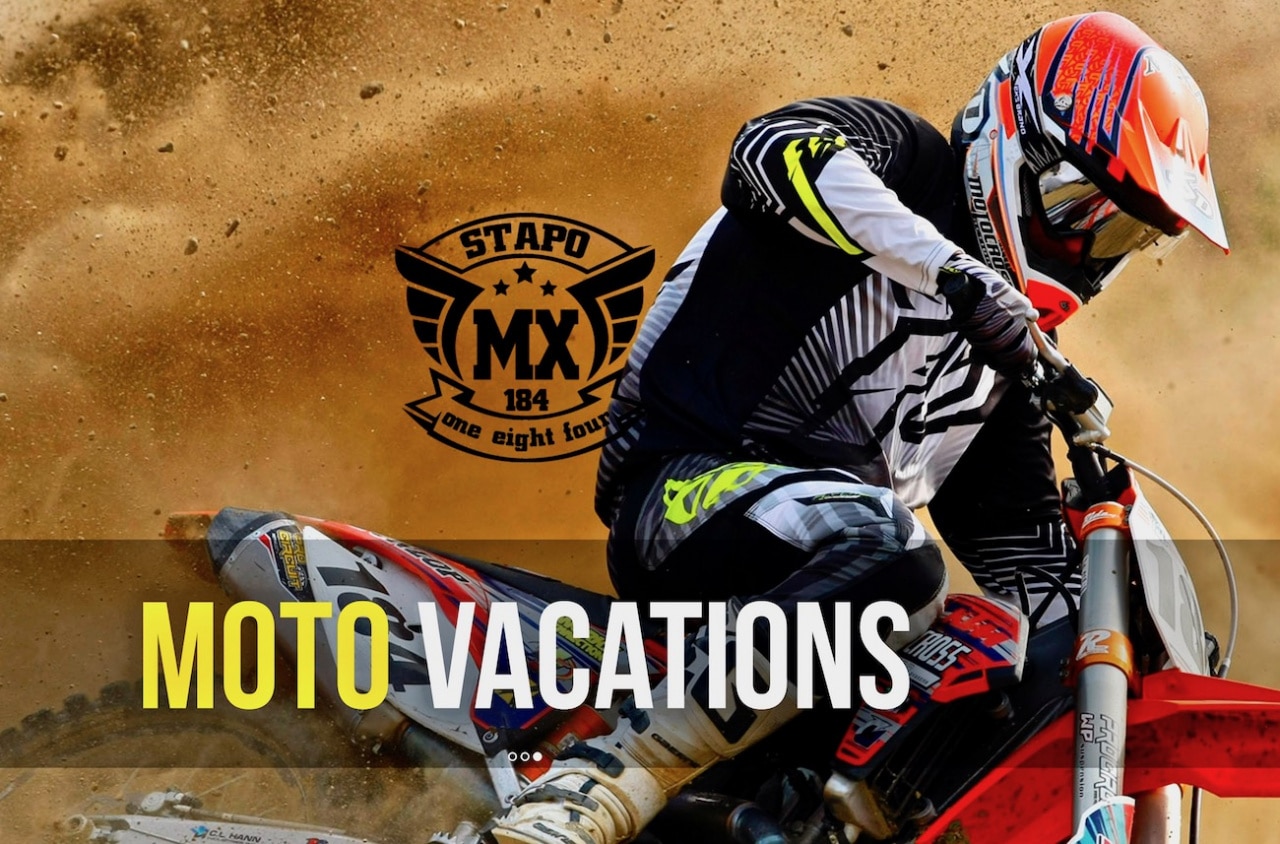 In his spare time, when he's not testing with MXA, racing in a foreign country, going to Japan or helping many of his motocross buddies, Dennis has the time to open up his house, garage, bikes and mechanics to help riders who would like to come to SoCal on a motocross vacation. He offers full service to all of the Southern California tracks for racers or for play riders.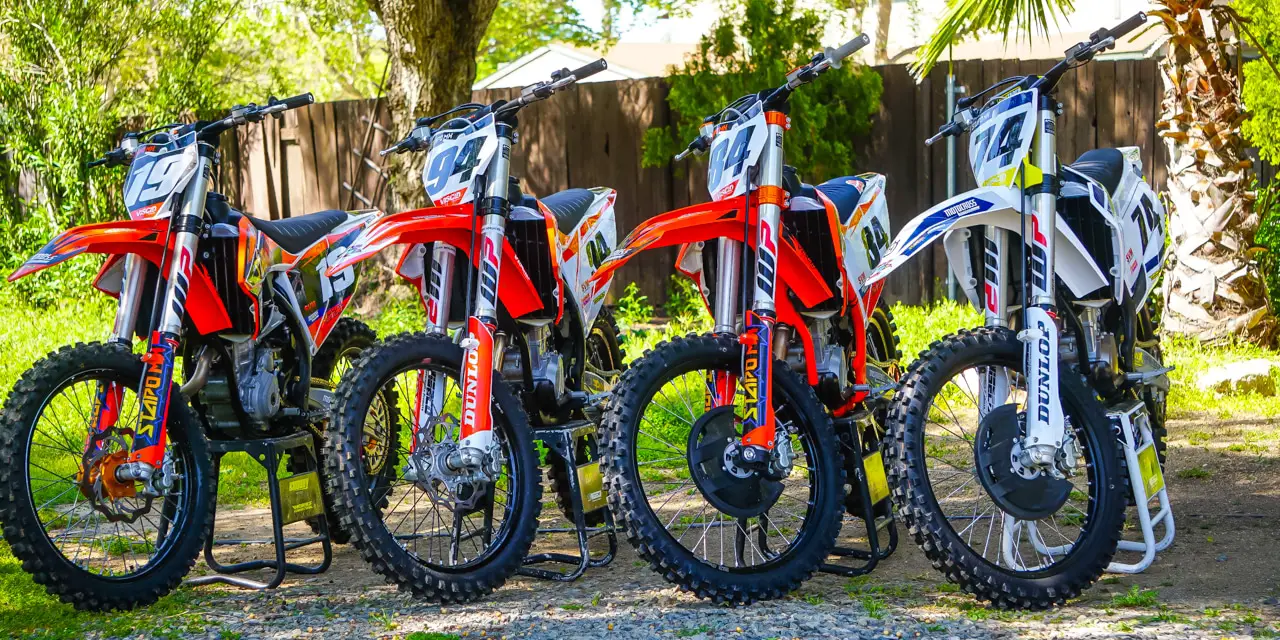 If you're coming out to Southern California and need a rental bike, check out KnobbyShop South/StapoMX for all your rental needs. They offer Motocross Vacations, bike rentals and motocross lessons. Just send them an email ([email protected].
One of the many rental bike that you can ride. 
If you'd like to live the SoCal lifestyle for a day, a weekend, a week, a month or three months visit Dennis'  website at www.stapomx.com for more details!
KTM GRAND PRIX TEAM NAMES JORGE PRADO'S REPLACEMENT FOR 2020 FIM 250 WORLD CHAMPIONSHIPS
If history repeats itself at KTM you will need to remember this kid's name.
Rene Hofer, the 2018 EMX125 European Champion, will replace Jorge Prado at the Red Bull KTM team in 2020. Hofer had three test rides at the 250 GPs this summer and was 7th overall at the Imola 250 Grand Prix. He will race for Team Austria at the 2019 Motocross des Nations this weekend. In a strange twist, Hofer is the first Austrian on the KTM factory team since two-time 250 World Champion Heinz Kinigadner.
Rene Hofer said, "I'm super-excited. We've really worked for this over the last couple of years and my dreams are coming true right now. We were not sure if it would happen for 2020 but I showed some good speed in the second half of the season and also that I could compete in good positions in MX2. I felt confident in the class from the very first time, even if the weekend routine is pretty different from EMX. I'm so grateful to be able to have the chance to ride for the most successful team in the GP paddock and to have the best racing people around me as well as being able to learn from Tom. I've trained with him a few times now and he's a really nice guy. He had an unbelievable rookie season and I think we can put in some solid preparation work over the winter to be ready for 2020. I turn 18 next year and I know I am ready for this step. For sure the result in Imola was very good but I will be hungry for more and I will bring in the very best effort from my side. I cannot forget to thank all the people who have helped me reach this stage of my career and who have helped shape me as a rider and as a human. I cannot wait to start work for 2020 but first I need to focus on this weekend!"
THINGS YOU WISH YOU COULD UNSEE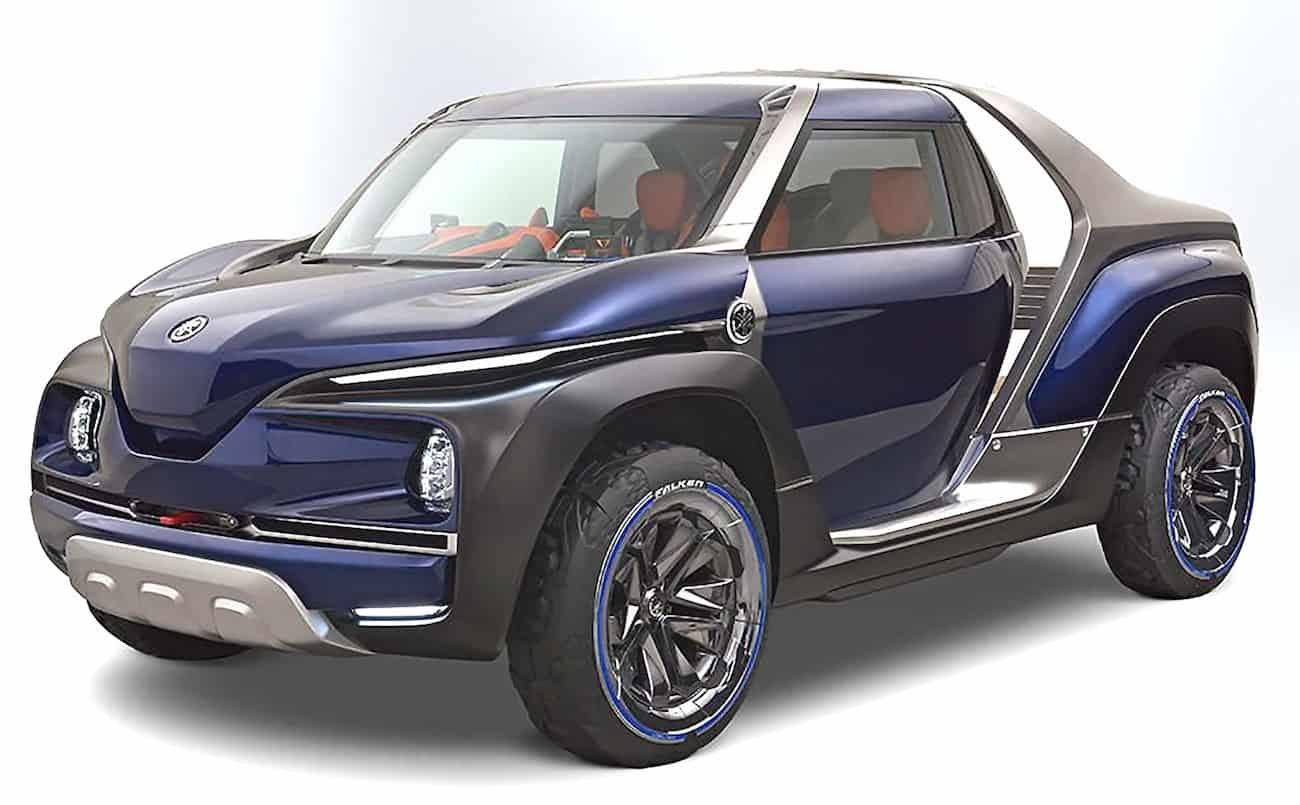 The Yamaha Cross Hub is a concept pickup truck—that will never see production.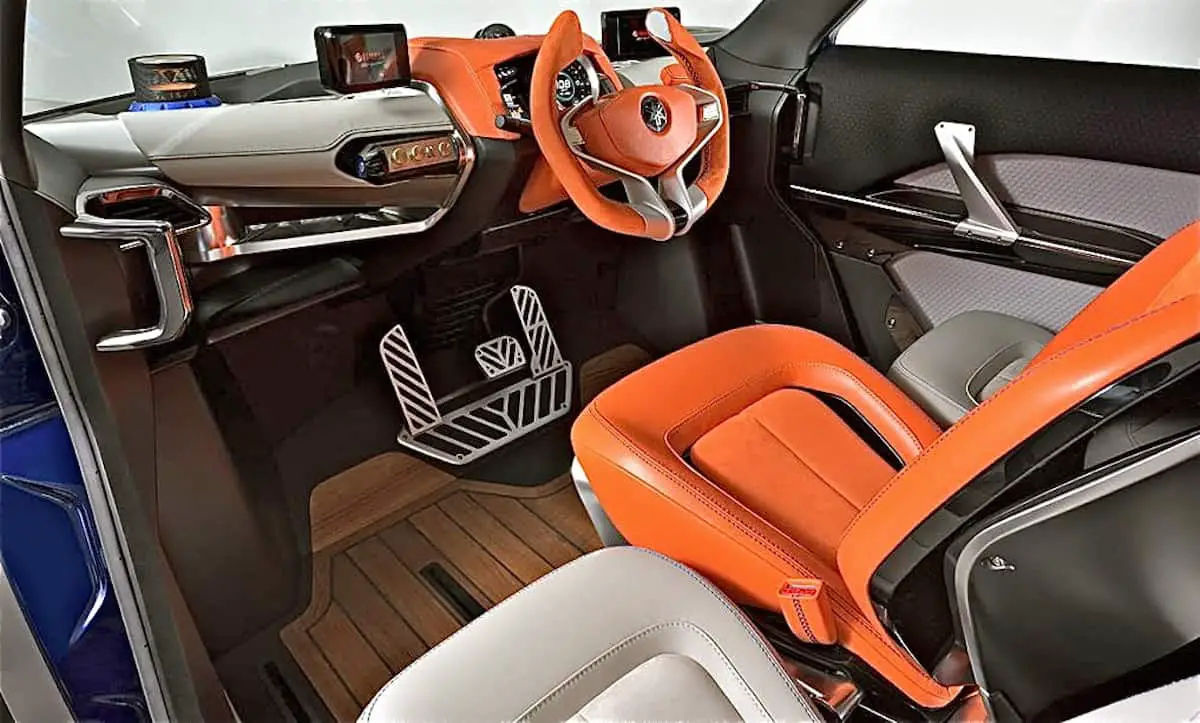 Inside the Cross Hub cockpit. It seats four passengers, but in a strange diamond-shape that has been used in some Supercars. The driver sits in the center of the cab, while the rear passenger is in tandem with the driver. The two other passengers are offset to the side of the driver.

Yamaha does not sell cars or trucks, although they do produce parts and engines for other car manufacturers—and at one-time supplied a Formula 1 engine. The Cross Hub could be marketed at Yamaha motorcycle dealerships—if all the government hurdles could be jumped. But, this truck will most likely never be made.
It's big inside and small on the outside. It seems strange that a motorcycle company would design a pickup truck that has to have the motorcycle put in the bed askew. There were no details about an engine or drivetrain.

The BMW Vision Next 100 has an active assistance system that rights itself while stationary, remaining upright when the rider dismounts. The BMW Motorrad Vision Next 100 is just a concept that will not see production in this form.

BMW is not the first motorcycle manufacturer to try to build a self-balancing and self-righting motorcycle. It was done six years ago by a small start-up named Lit Motors.
THIS WEEKEND! REM GLEN HELEN ON SEPT. 28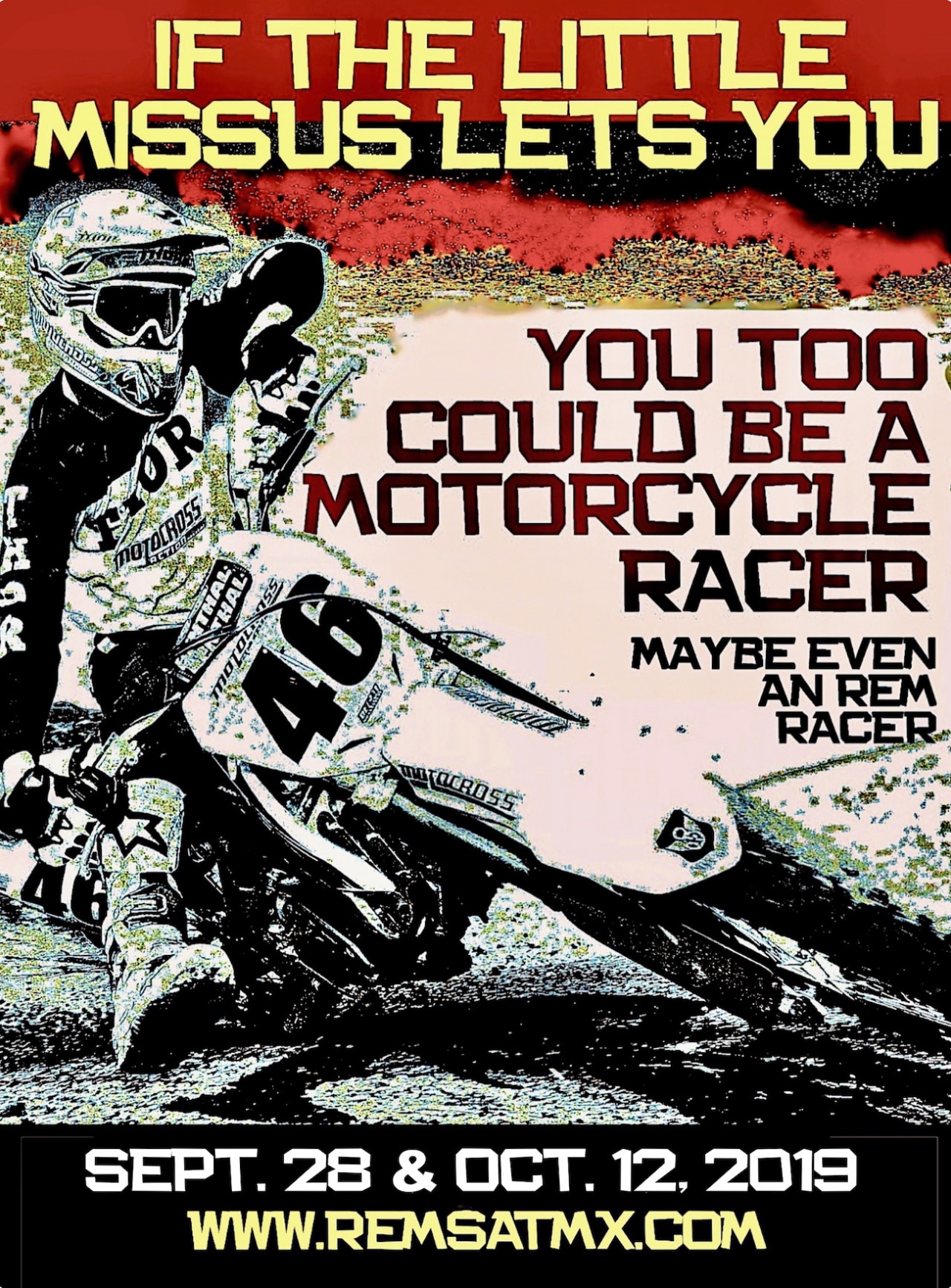 REM will race at Glen Helen on September 28 and October 12.  Plus, the REM Octobercross "World Vet Warm-up" race will be held on October 26. For more info go to www.remsatmx.com.
THIS WEEKEND! 20TH ANNUAL "TEXAS FULL MOON SERIES" ON SEPT. 28 AT OAK HILL

For more info go to www.badlandsmx.com
WHAT'S THE MXA WRECKING CREW UP TO THIS WEEKEND?
Daryl Ecklund is on special assignment at Yosemite National Park. Watch out Half-Dome.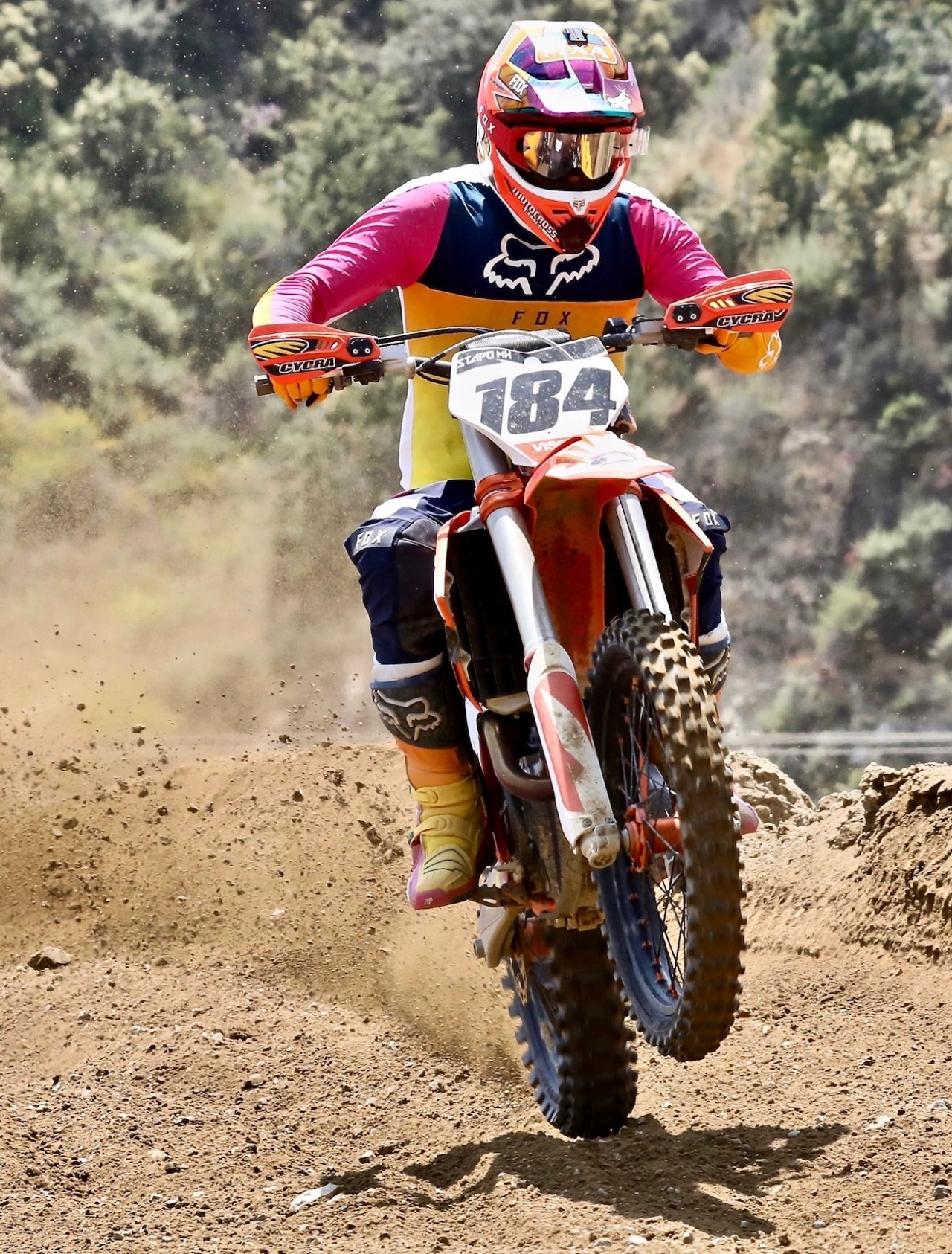 Dennis Stapleton left for Holland to go to the Motocross des Nations on Tuesday night.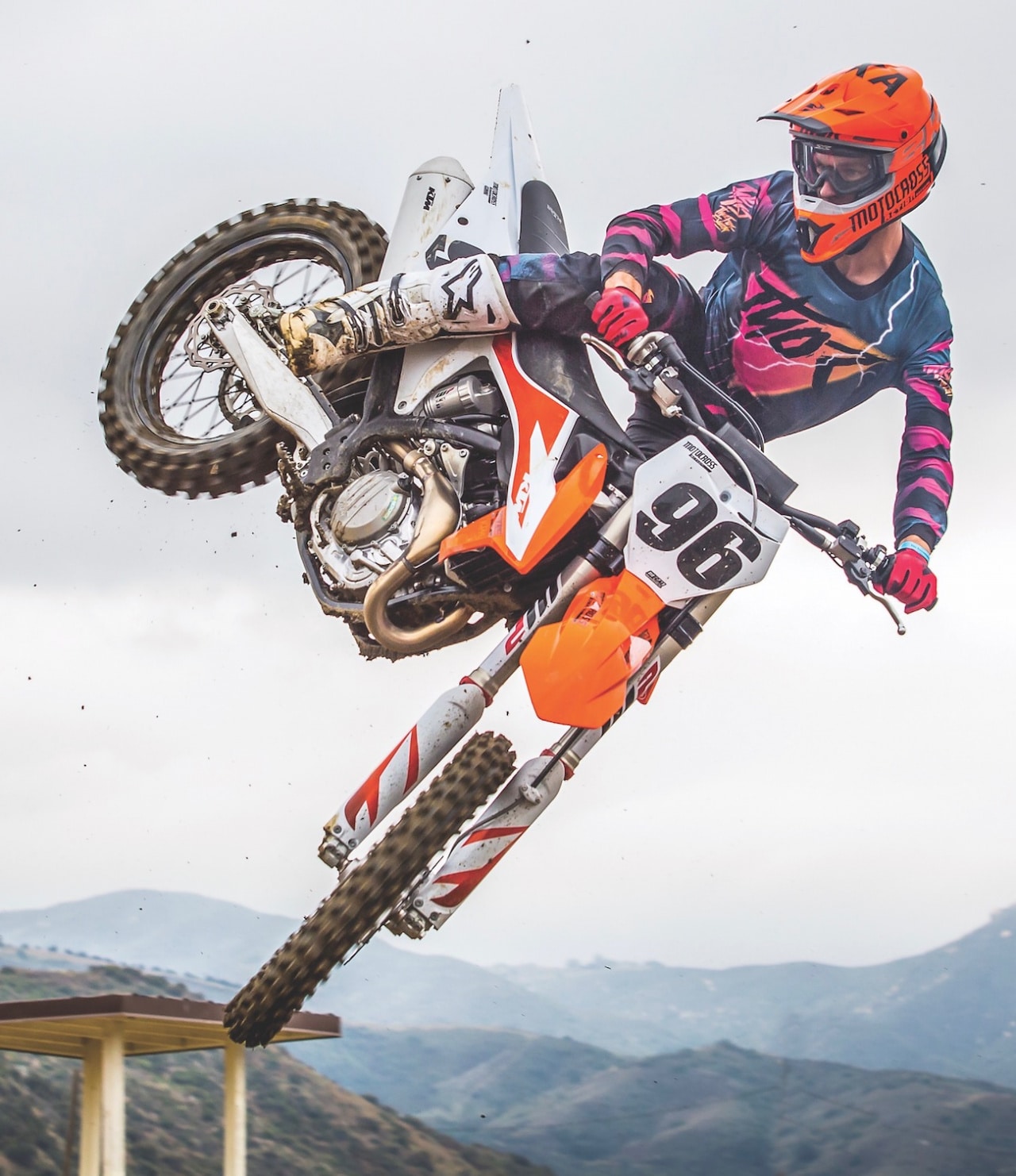 Josh Mosiman is headed to Sweden on Friday for a blitz tour and will be back early next week.
Jody Weisel will drive 30-miles to the weekly REM race at Glen Helen (with the rest of the MXA guys).

MXA TEAM TESTED: HUSQVARNA TC150 BIG-BORE KIT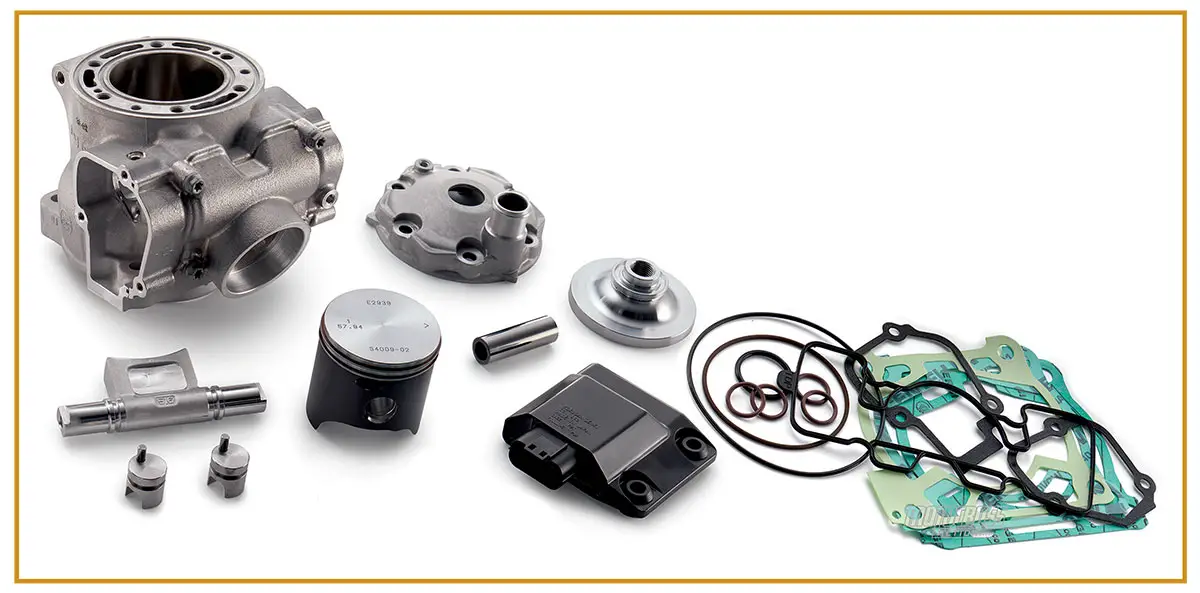 Husqvarna doesn't offer a 150cc two-stroke, just a 125. This fact, and this fact alone, made the MXA wrecking crew want a Husqvarna TC150. You always want what you can't have. You can make your own TC150 with Husky's a $799.99 big-bore kit.
There were a few tricks to installing the Husqvarna TC150 engine kit. First, we had to swap out the black box for the new one supplied in the kit. Second, the jetting had to be watched closely on the first ride. Surprisingly we had to go one main leaner; you will have to fine-tune it for your altitude, temperature and riding style. Third, the only part we had to steal from the TC125 engine was the power-valve linkage. We didn't want to do this, so we ordered all-new power-valve links to install in our TC150 top end. Since we left the TC125 cylinder intact, we could set it on the shelf as a complete race-ready 125cc top end (head, cylinder, piston, rings and power valve) for an emergency.
The TC150 has a heavy throttle feel, as the bike tends to rev slower than the TC125. It was even noticeable that it revved slower than the almost-identical KTM 150SX. Third gear under a load was a little harder to shift compared to the TC125 because of the added torque. There was no doubt that the 150cc big-bore engine was more powerful than the TC125 engine. It could easily clear jumps that the smaller engine struggled over. However, it wasn't as fluid from gear to gear, and most MXA test riders felt that they could turn faster lap times on the 125cc engine than on the 150. Race gas really brought the TC150 to life, as the big-bore head has more compression. A 50/50 mix of C12/pump gas was an easy fix. If you want to run the more exotic VP MRXO2, you will need jetting changes.
DIGITS? $799.99 (head, cylinder, piston, rings, gaskets, ECU, wrist pin and power valve)—Your local Husqvarna dealer.
MXA RATING: There is a ready-made audience for a big-bore-anything—and the same thing is true for the Husqvarna TC150. It is the perfect way to make your 125 have more power while keeping your 125 options` alive.
WE RIDE DAVID O'CONNOR'S FACTORY REPLICA KTM 250SXF

THIS WEEKEND! AIMEXPO MOTORCYCLE SHOW IN COLUMBUS ON SEPT. 28-29
For more info go to www.aimexpousa.com
THIS WEEKEND! MAXIMA 927 TWO-STROKE RIDE DAYS IN TEXAS & SOCAL ON SEPT. 27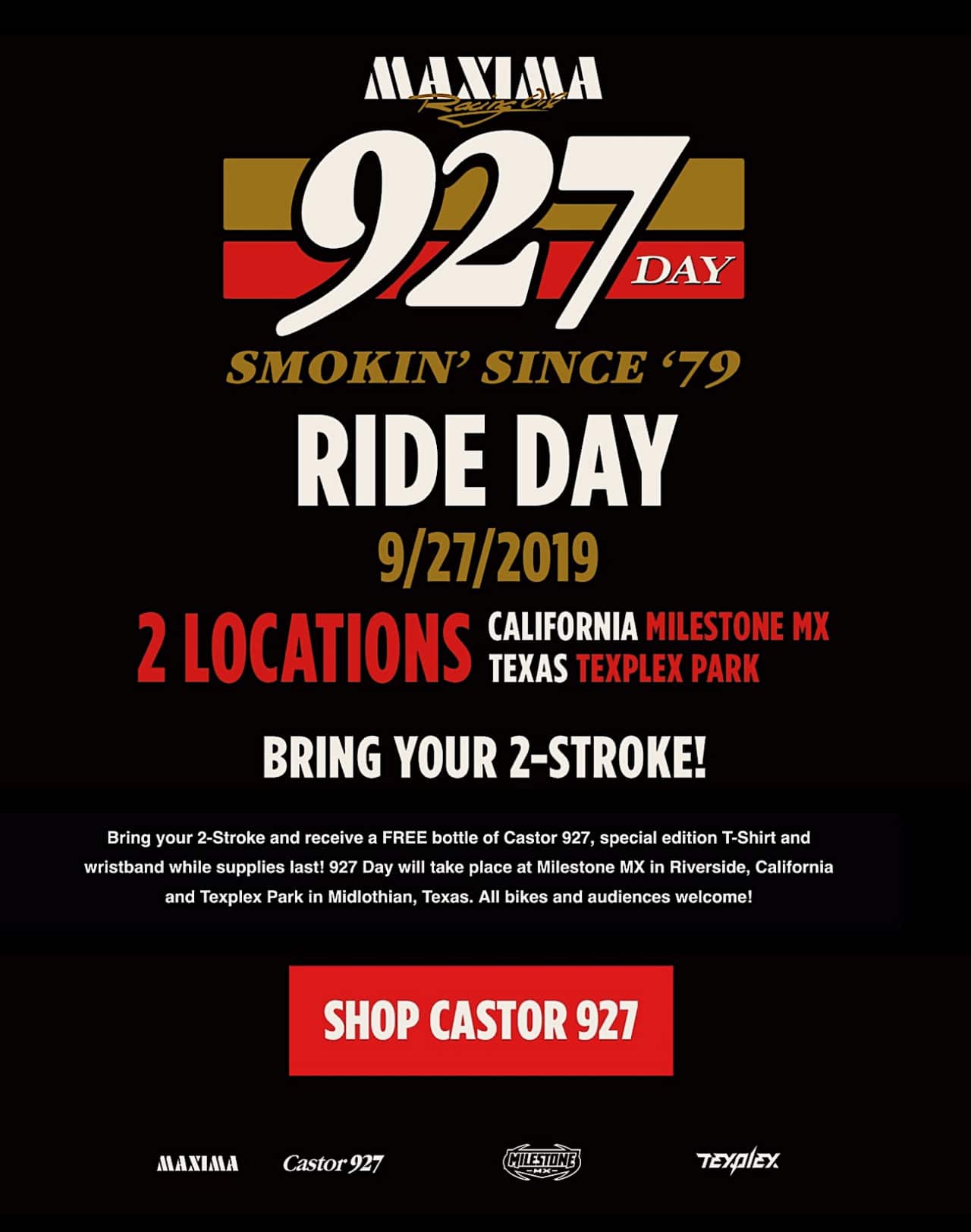 All you have to do is show up with your two-stroke at Texplex Park or Milestone MX.
THIS WEEKEND! 2019 FIM MOTOCROSS DES NATIONS AT ASSEN TT CIRCUIT ON SEPT. 28-29
For more information go to www.mxgp-assen.com.
MXA PRODUCT SPOTLIGHT: PRO CIRCUIT CRF250 & KX450 HOP-UP PARTS
2018-2019 CRF250R and 2020 KX450 riders across the globe can trust Pro Circuit to deliver the best engine performance parts on the market. The newly released engine parts that follow that standard are the camshafts and valve springs for the 2018-2019 CRF250R model. It is mandatory that a Pro Circuit 2018-2019 CRF250R piston be used with the camshaft and valve springs, otherwise there will be engine complications. Another item also offered are camshafts for the new 2020 KX450 that will be sure to provide exceptional performance over stock. These new items are must-haves for serious Honda and Kawasaki racers looking to put it to the rest of the pack.
CRF250.
KX450.
CAMSHAFTS
Used by many factory teams, Pro Circuit Camshafts are designed to provide superior performance over stock (HP/torque) by optimizing the valve lift profile. Used in conjunction with Pro Circuit Valve Springs should ensure a valve train free of dynamic bounce. (2018-2019 CRF250R camshaft must be used with VSH19250 & RPH18250F). Retail price—$868.75 (CRF250) — $924.95 (KX450).
CRF250.
VALVE SPRINGS
Pro Circuit Valve Springs allow your engine to run at a higher rpm without loss of valve control. Retail price—$244.95 (CRF250).
CRF250.
HIGH-COMPRESSION PISTON
Manufactured by JE Pistons to our exact specifications using the most advanced technologies available, our Pro Circuit High-Compression Piston Kit for the 2018-2019 CRF250R provides a significant boost in low-end torque and high RPM performance. Retail price—$394.95 (CRF250).
KTM TO INTRODUCE THREE NEW MODELS TO THE INDIAN MARKET
KTM 750 Duke.
KTM plans to launch three new models in India as its its Indian partner Bajaj will enter the Superbike segment with the Duke 790 . It will be the first of the new bikes to be shown. KTM sold 50,000 units in India last year and 40 percent of the KTM's sold in India are Duke 125s. Additionally, Bajaj will bring the Husqvarna brand to India later this year.
KTM 125 Duke.
The KTM 125 Duke competes in India against the Hero Super Splendor, Suzuki Hayate and TVS Victor.
BIKES YOU'VE NEVER SEEN BEFORE: 1980 DERBI RC125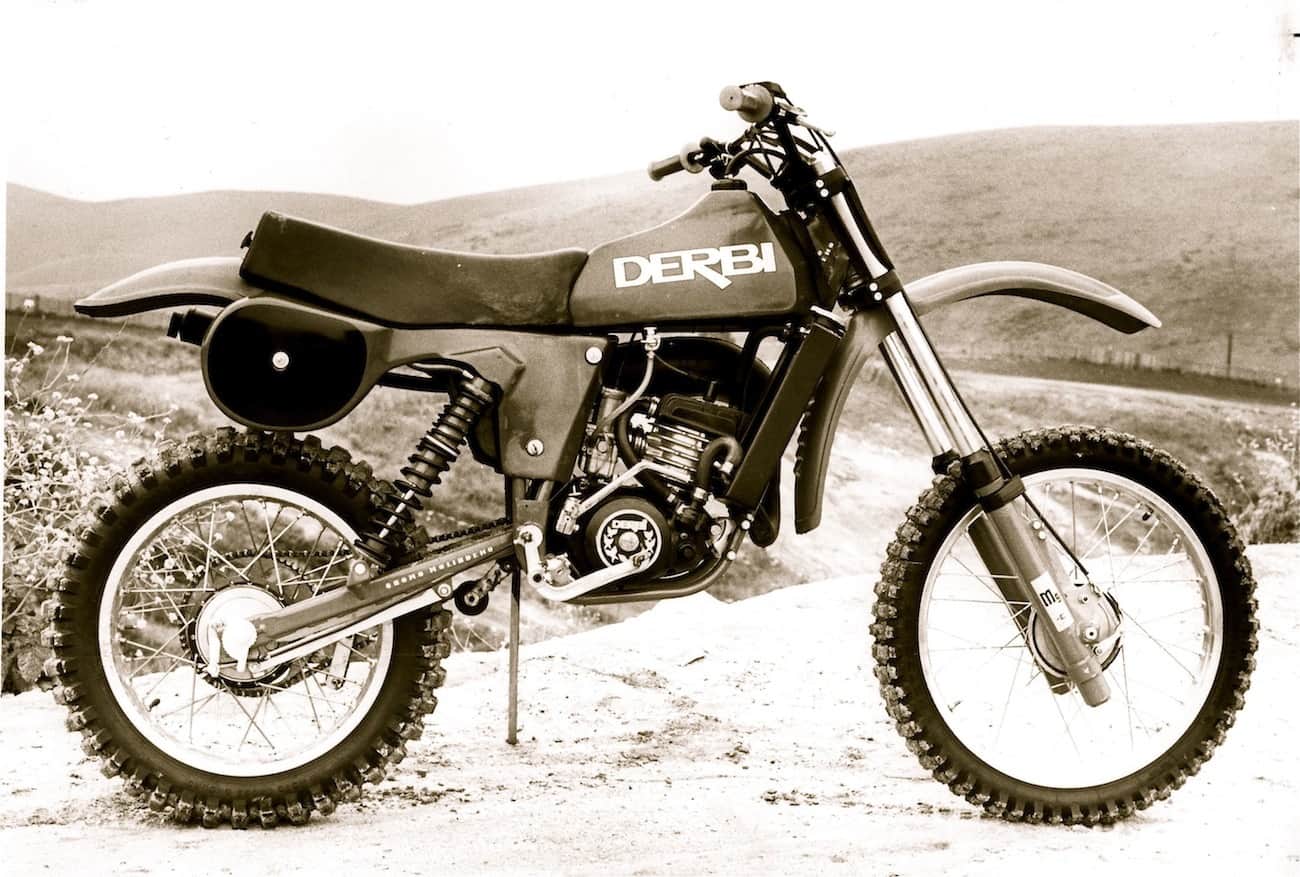 This 1980 Derbi RC125, shot at Saddleback Park, may well have been the only one imported to the United States in 1980—or any other year.
MXA'S FIRST RIDE OF THE 2020 HONDA CRF450
MEMORIES OF THE WAY WE WERE: CAN YOU FIND A GOLD BELT TODAY?

The Gold Belt kidney belt dominate the kidney belt market for two decades. Gold Belt was owned by Sunline Products, who also made the Tacki-Grip, DeCrosser Grip, DeCoster Grip, DeGrip, DeBruzzer crossbar pad, DeVisor, Dehandler levers and DeFender.
MXA'S FIRST RIDE OF THE 2020 YAMAHA YZ450F
OKTOBERFAST GRAND PRIX AT GLEN HELEN ON OCT. 13


The Octoberfast will have classes for modern bikes, vintage bikes, minicycles and everything in between. For more information go to www.oktoberfast.com.

ENDUROCROSS COMING TO DENVER ON OCT. 19
For more info go to www.endurocross.com
17TH ANNUAL CROW CANYON TURKEY RUN ON OCT.19-20
For more info go to www.crowcanyonmx.com
GREAT PLAINS VINTAGE SERIES FINALE ON OCT. 20 AT THREE HILLS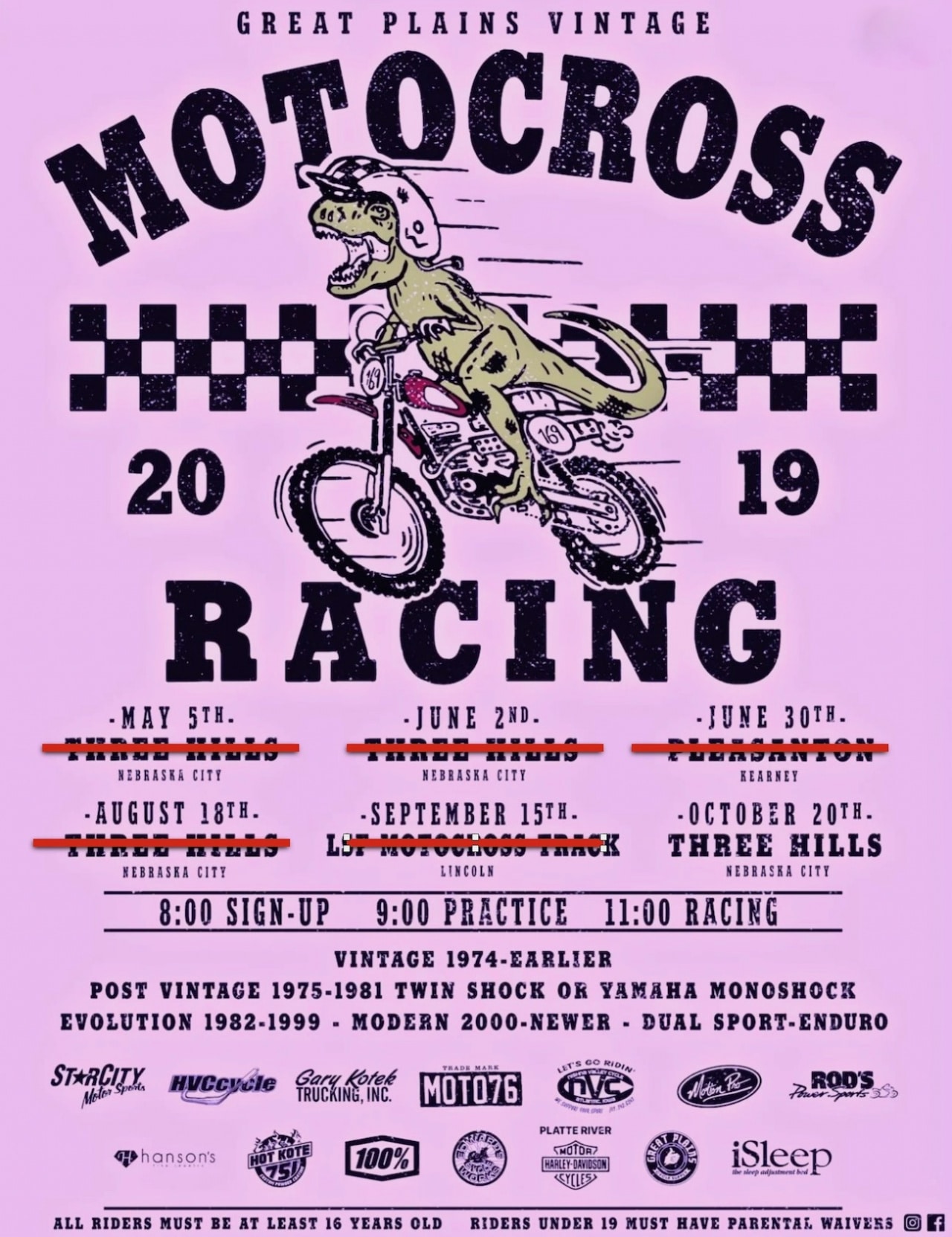 The final race of the Great Plains Vintage motocross series moves to Three Hills on October 20. For more info go to www.greatplainsvintagemx.org.
2019 DUBYA USA WORLD VET MOTOCROSS CHAMPIONSHIPS ON NOV. 1-3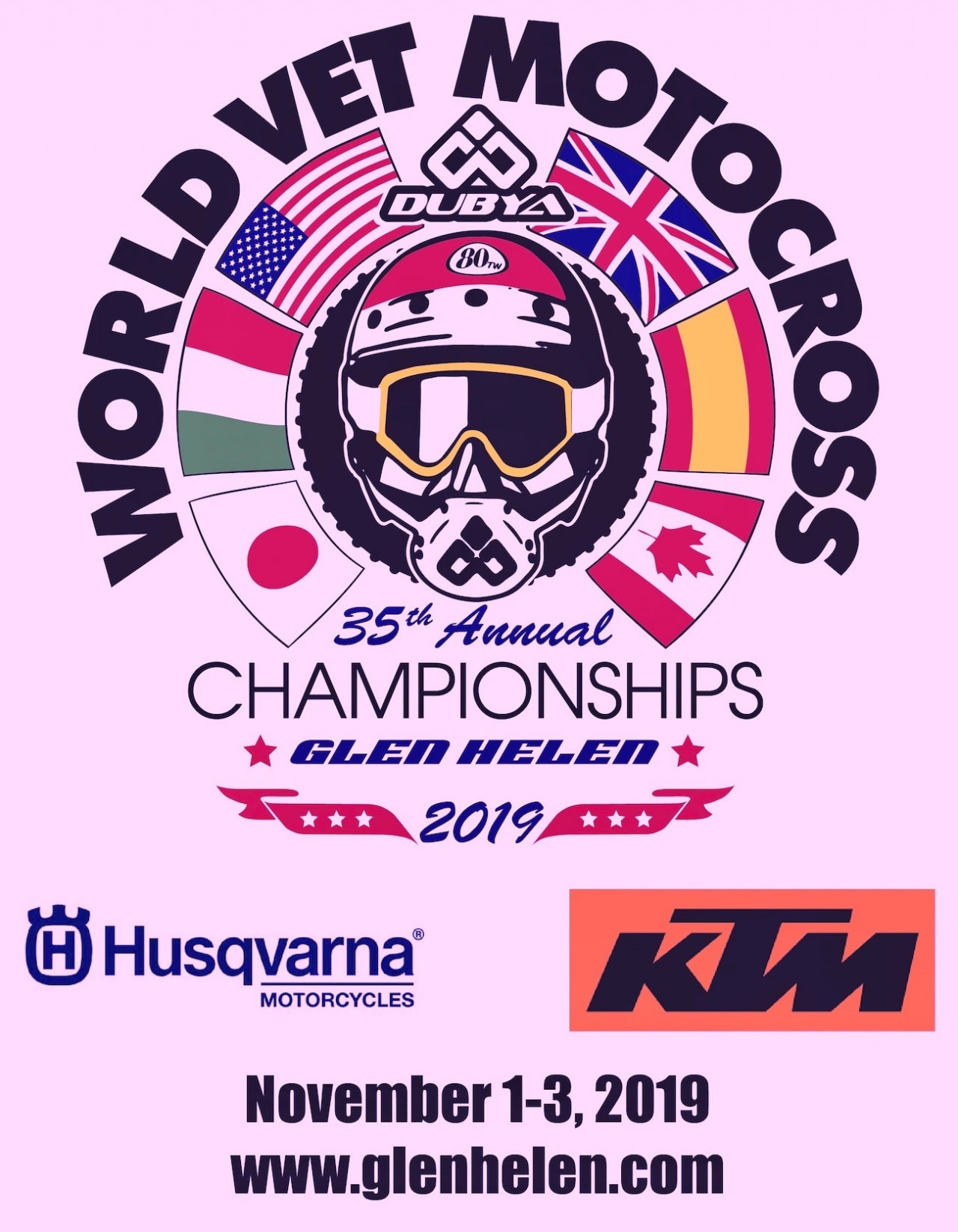 For more information about the 2019 World Vet Click Here.
2019 LAKE ELSINORE GRAND PRIX ON NOV. 8-10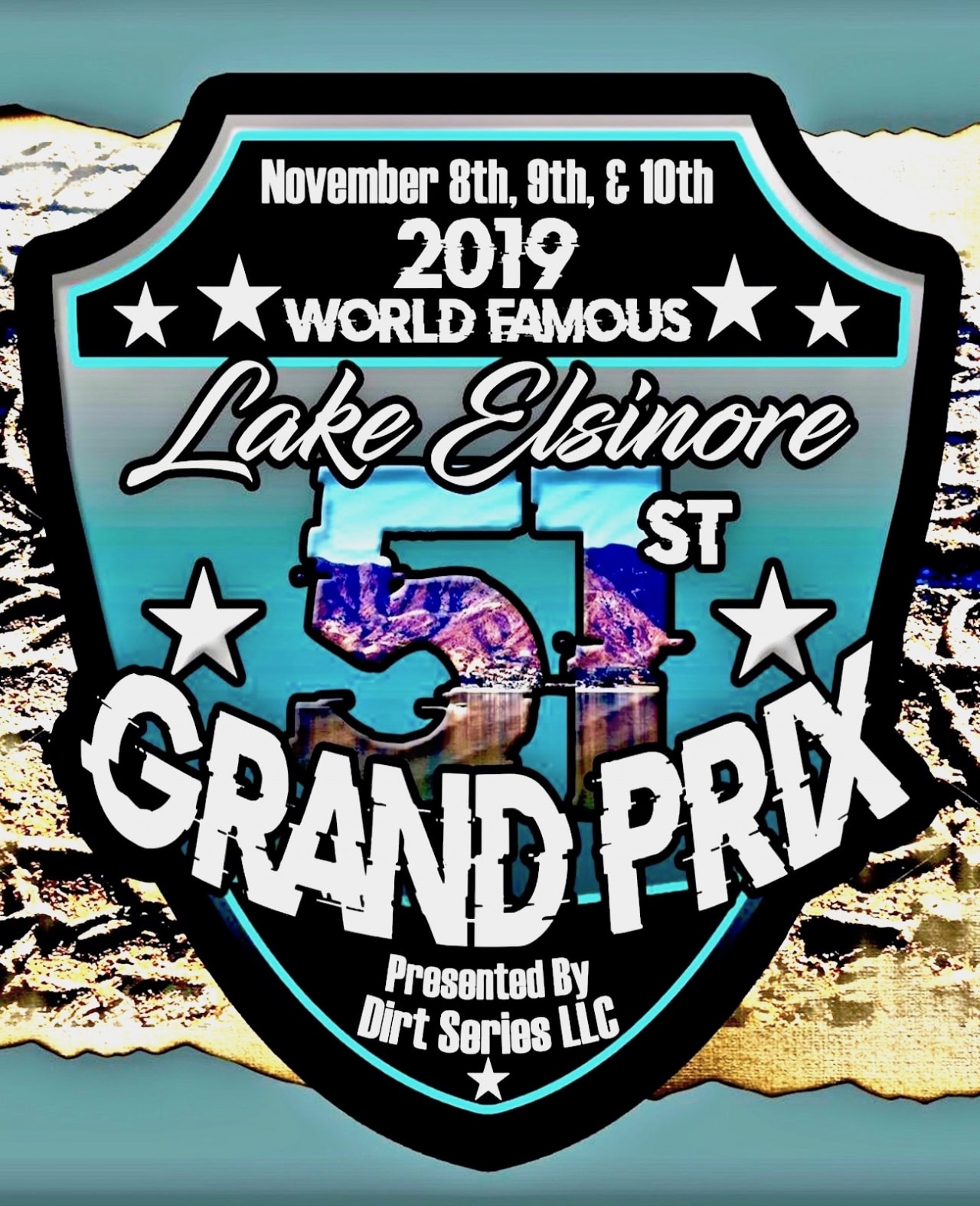 For more information go to www.elsinoregrandprix.com
CAMPREV WINTER EVENT AT DREAMLAND ON NOV. 20-22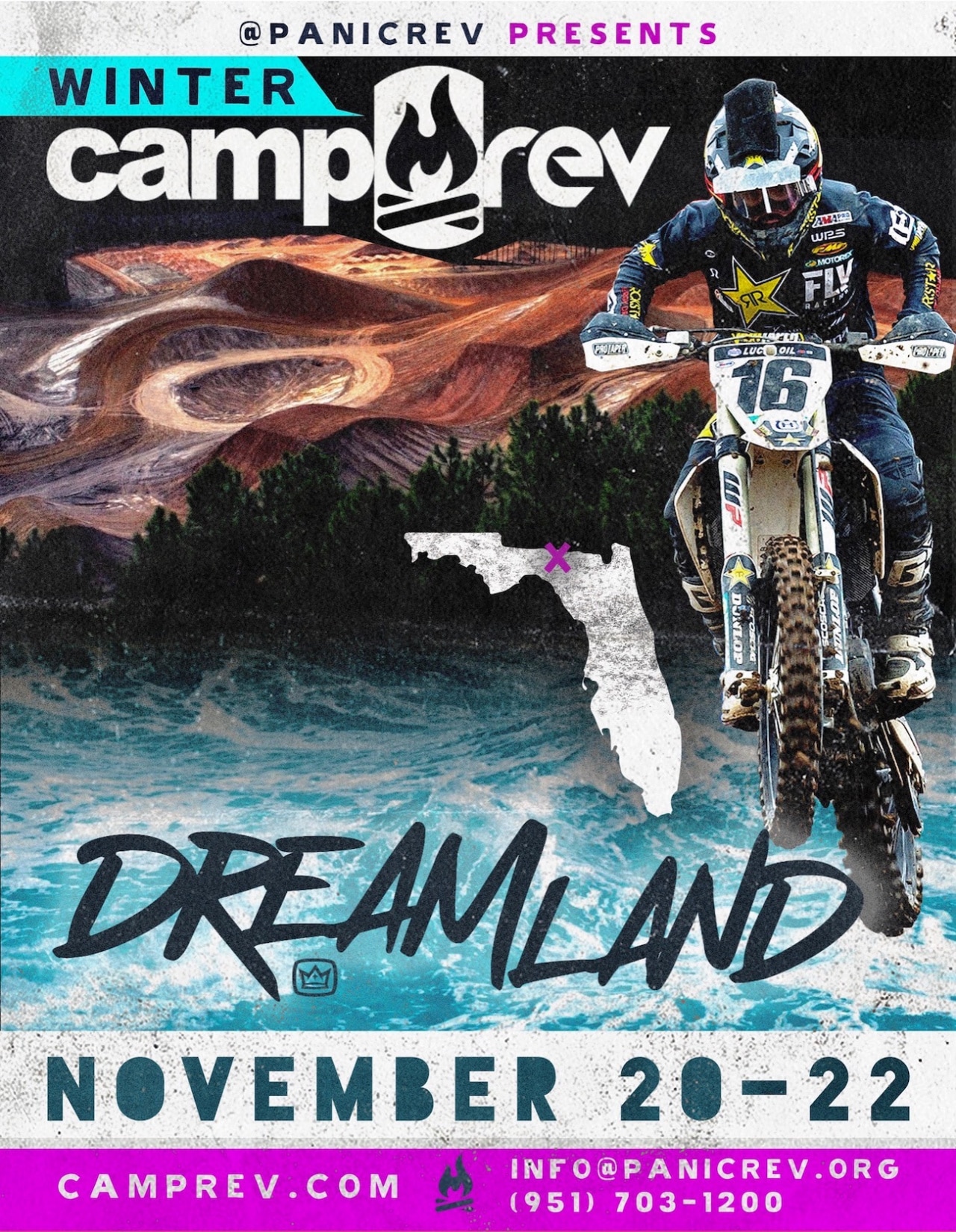 It is going to be a great great time in Florida at CampRev. For more info go to www.camprev.com.
"DAY IN THE DIRT" GRAND PRIX ON NOV. 29 – DEC. 1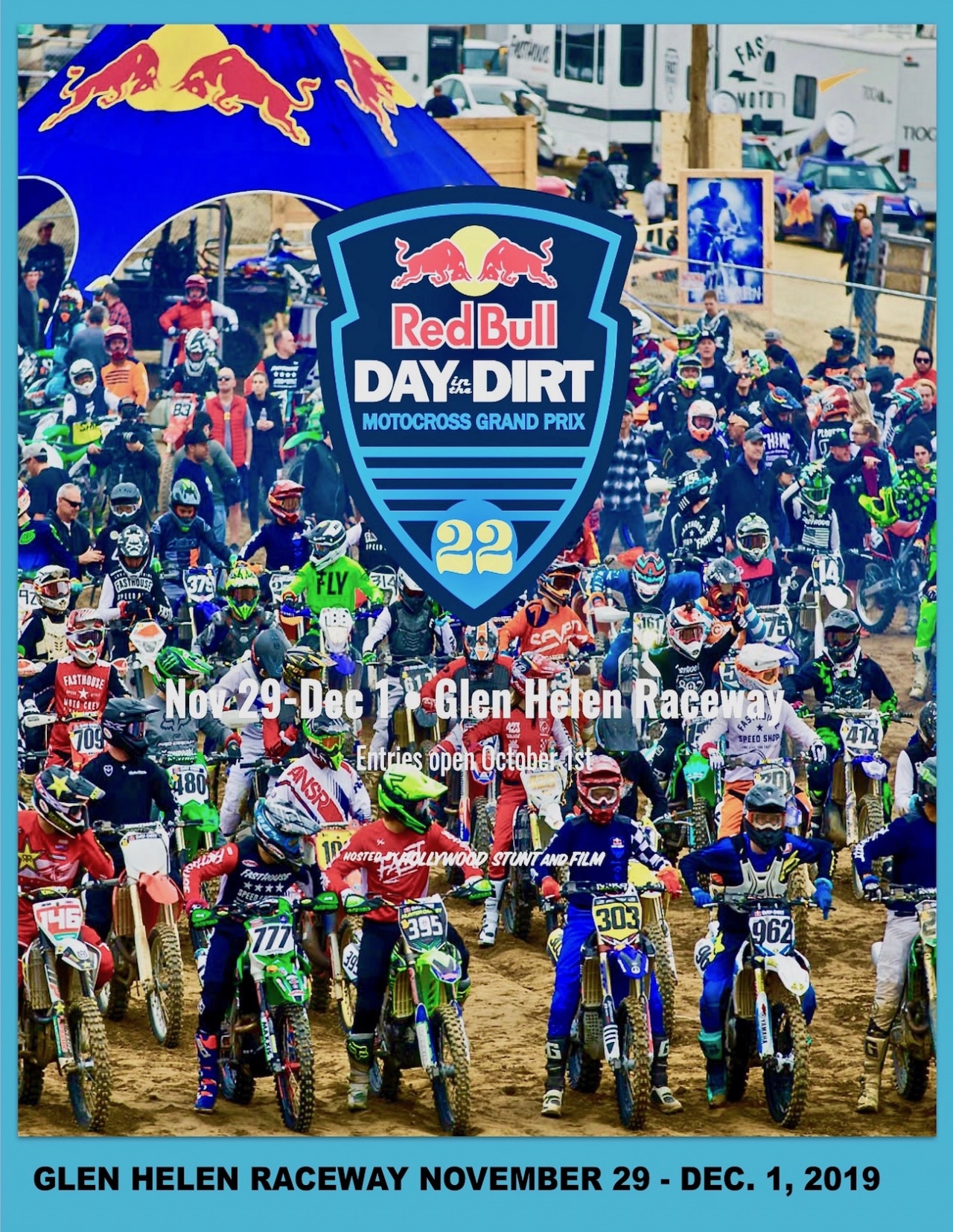 For more info go to www.adayinthedirt.com
7TH ANNUAL KURT CASELLI RIDE DAY ON DEC. 14 AT PALA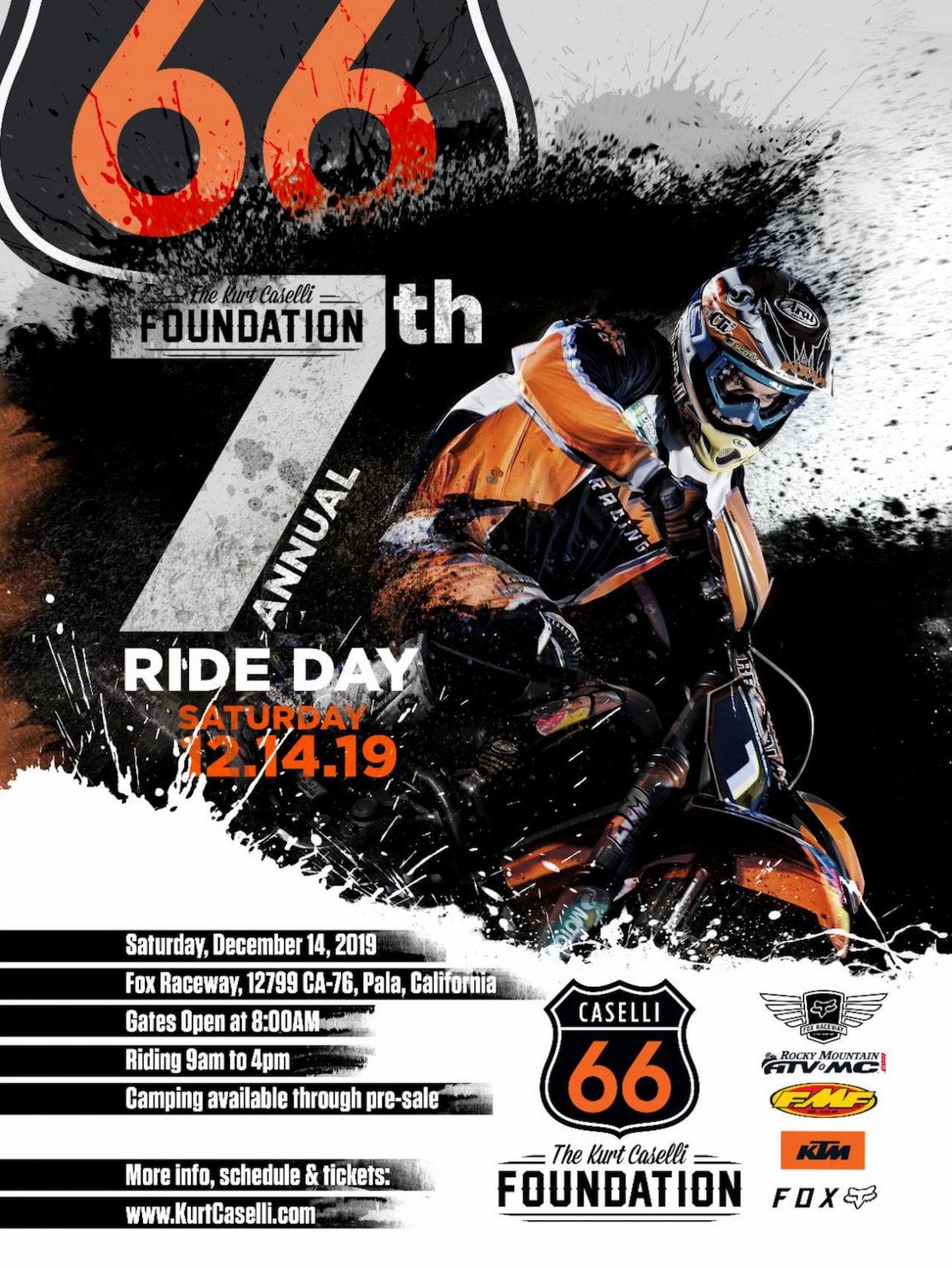 At Pala Raceway from 9:00 a.m. to 4:00 p.m. on December 14. For more info go to www.kurtcaselli.com
MXA'S FIRST RIDE OF THE 2020 HONDA CRF250
MXA TEAM TESTED: LEATT 2.5 KIDS CHEST PROTECTOR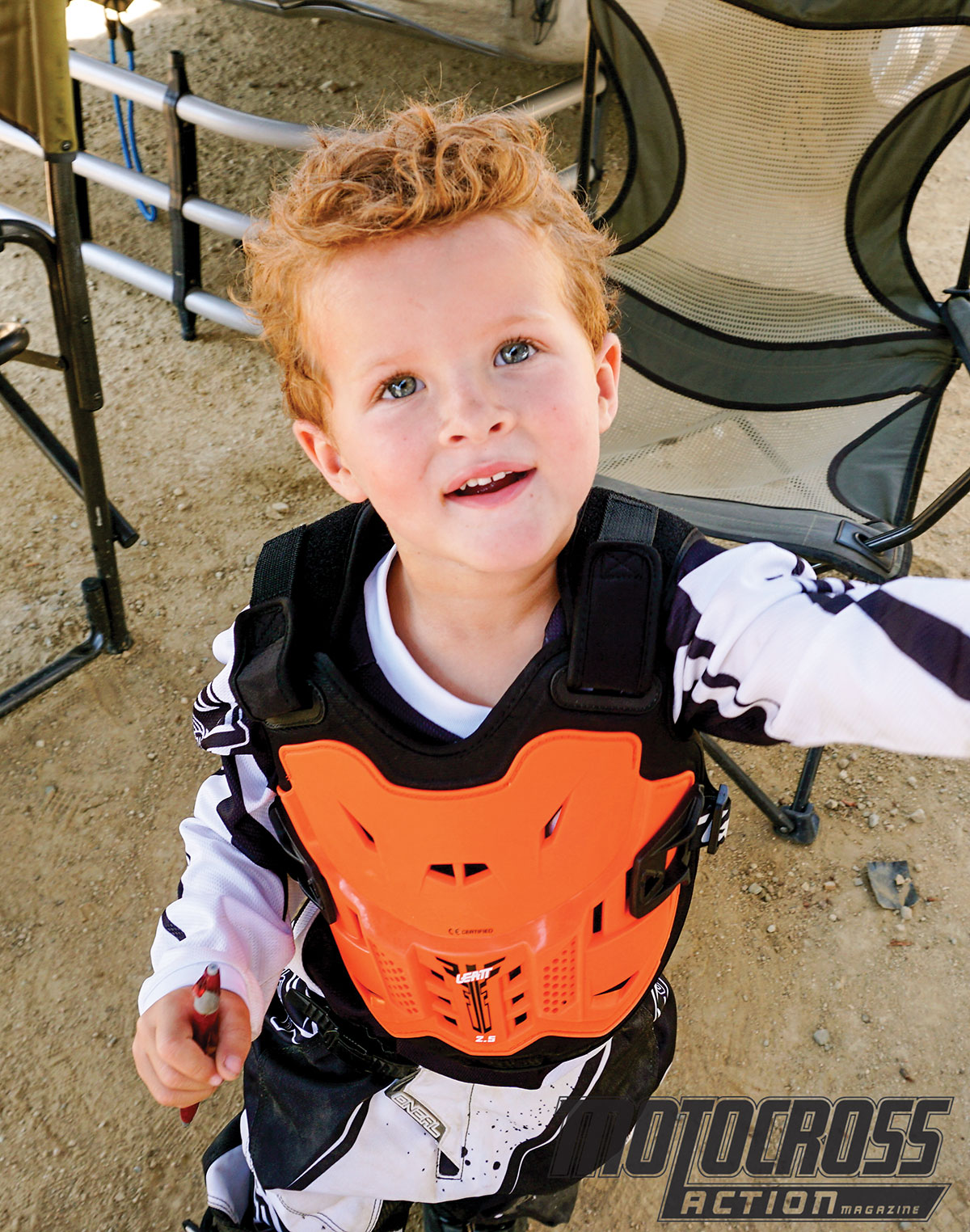 Have you ever tried to find riding gear for little Johnny. We aren't talking about a 12-year-old with a mustache and tribal tattoo on his arm. Instead, we went looking for gear that would fit a 4- to 7-year-old kid. Virtually every helmet, boot, glove and chest protector was way too big. That's why we were thrilled to find the Leatt 2.5 chest protector. It's small—so small that it would barely fit on the thigh of an adult rider.
Parents always want what is best for their kids, especially when it comes to safety. Leatt, most famous for its neck braces, has been expanding into body protection for several years and offers a wide range of upper-body protectors. The Leatt 2.5 chest protector is designed for riders who are between 3-foot-7 and 4-foot-5. It is CE certified as roost protection (EN 14021) and made from extremely tough HDPE plastic and washable biofoam. The clamshell-style Leatt 2.5 chest protector comes in black or orange.
It is important that a chest guard fit snugly against the body. This not only allows for more movement, but keeps the plastic pieces where they should be in a crash. The Leatt clamshell does a great job of covering the chest and back of a small rider. Parents feel more confident with the addition of hard plastic protection over the flak-jacket style of upper-body coverage. The 2.5's clamshell offers very good wrap-around coverage—not just for the chest and back, but for the ribs also.
The Leatt 2.5 has adjustable shoulder straps, along with a waist closure to ensure that the 2.5 will stay in place. Although our 4- and 5-year-old test riders preferred to wear the Leatt 2.5 over their jerseys, you could wear it under also.
The Leatt 2.5 is the best chest and back protection that a parent could find for a small racer. It is a unique product because it meets the needs of an under-represented segment of the motocross market. The Leatt 2.5 chest protector is protective enough to calm the fears of a parent, but sleek and slim enough for a small child to want to wear.
DIGITS? $59.00 — CONTACT? www.leatt.com or (800) 691-3314.
MXA RATING: When a kid is too small to wear readily available motocross gear, that doesn't stop him from wanting to ride. Leatt's 2.5 chest protector addresses a market that very few companies ever think about—4-year-olds.
WHAT'S LEFT ON THE 2019 RACE CALENDAR
2019 MOTOCROSS DES NATIONS
Sept. 29……………………………Assen, Holland
KTM MOTO TOUR TEST RIDE DATES
Sept. 27…………………………..Washougal, WA
Oct. 5………………………………Muddobber National, IN
Oct. 6……………………………..Hollister, CA
Oct. 11……………………………Cahuilla Creek, CA
Oct. 19-20……………………..Crow Canyon MX, OH
Nov. 2……………………………..Rio Bravo, TX
Nov. 10…………………………..Highland Park, GA
MARTY TRIPES BIG-3 TWO-STROKE SERIES
Oct. 26…………………………..Cahuilla Creek, CA
Nov. 16…………………………..Glen Helen, CA
OLD SCHOOL SCRAMBLES OKTOBERFAST GRAND PRIX
Oct. 13……………………………Glen Helen, CA
2019 WORCS OFF-ROAD CHAMPIONSHIP
Oct. 11-13…………………………Honolulu Hills, CA
Nov. 22-24……………………….Primm, NV
2019 AMA ENDUROCROSS CHAMPIONSHIP
Oct. 19……………………………..Denver, CO
Oct. 26…………………………….Nampa, ID
2019 LAS VEGAS MONSTER CUP SUPERCROSS
Oct. 19……………………………..Las Vegas, NV
2016 REM OCTOBERCROSS
Oct. 29…………………………..Glen Helen, CA
2019 DUBYA WORLD VET VINTAGE CHAMPIONSHIP
Nov. 1…………………………….Glen Helen, CA
2019 DUBYA WORLD VET CHAMPIONSHIP
Nov. 1-3…………………………Glen Helen, CA
2019 PARIS SUPERCROSS
Nov. 9-10……………………….Paris, France
2019 DAY IN THE DIRT 22
Nov. 28-Dec. 1……………..Glen Helen, CA
MXA'S FIRST RIDE OF THE 2020 KTM 250SXF
YOU DO THE MATH! SUBSCRIBE TO MXA & GET A $25 CHAPARRAL GIFT CARD
If you subscribed to Motocross Action,  you could be spending your gift money at Chaparral right now.
If you subscribe to MXA you can get the mag on your iPhone, iPad, Kindle or Android by going to the Apple Store, Amazon or Google Play or in a digital version. Even better you can subscribe to Motocross Action and get a $25 Chaparral gift card to spend on whatever motorcycle parts or products you need. And the awesome print edition will be delivered to your house by a uniformed employee of the U.S. Government. You can call (800) 767-0345 or CLICK HERE or click on the box at the bottom of this page.
MXA'S FIRST RIDE OF THE 2020 KTM 450SXF
LOOKING AHEAD! THE 2020 RACE CALENDAR


2020 AMA SUPERCROSS
Jan. 4…Anaheim, CA
Jan. 11…St. Louis, MO
Jan. 18 …Anaheim, CA
Jan. 25…Glendale, AZ
Feb. 1…Oakland, CA
Feb. 8…San Diego, CA
Feb. 15…Tampa, FL
Feb. 22… Arlington, TX
Feb. 29… Atlanta, GA
Mar. 7…Daytona Beach, FL
Mar. 14…Indianapolis, IN
Mar. 21…Detroit, MI
Mar. 28…Seattle, WA
Apr. 4…Denver, CO
Apr. 18…Foxborough, MA
Apr. 25…Las Vegas, NV
May 2…Salt Lake City, UT
2020 AMA NATIONAL CHAMPIONSHIP
May 16…..Hangtown, CA
May 23…..Pala, CA
May 30….Thunder Valley, CO
Jun. 6……Jacksonville, FL
June 20…Mt. Morris, PA
June 27…Southwick, MA
July 4……Red Bud, MI
July 18….Millville, MN
July 25….Washougal, WA
Aug. 15…Unadilla, NY
Aug. 22…Budds Creek, MD
Aug. 29…Crawfordsville, IN
2020 FIM MOTOCROSS WORLD CHAMPIONSHIP
Feb. 3…TBA
Mar. 8…Argentina
Mar. 22…Holland
Apr. 5….Italy #1
Apr. 19…Spain
Apr. 26…Portugal
May 10…Latvia
May 17…Russia
May 31…Germany
June 7…France
June 14…Italy #2)
June 28……TBA, Indonesia
July 5…Semarang, Indonesia
July 12…Shanghai, China
July 26…Czech Republic
Aug. 2…Belgium
Aug. 16…Switzerland
Aug. 23…Sweden
Aug. 23…Finland
Sept 13.…Turkey
2020 FIM MOTOCROSS DES NATIONS
Sept. 13.…Ernee, France

MXA YOUTUBE CHANNEL | HIT THAT SUBSCRIBE BUTTON

The MXA wrecking crew is everything moto related. Check out our MXA YouTube channel for bike reviews, Supercross coverage, rider interviews and much more. And don't forgot to hit that subscribe button.
FOLLOW MXA ON TWITTER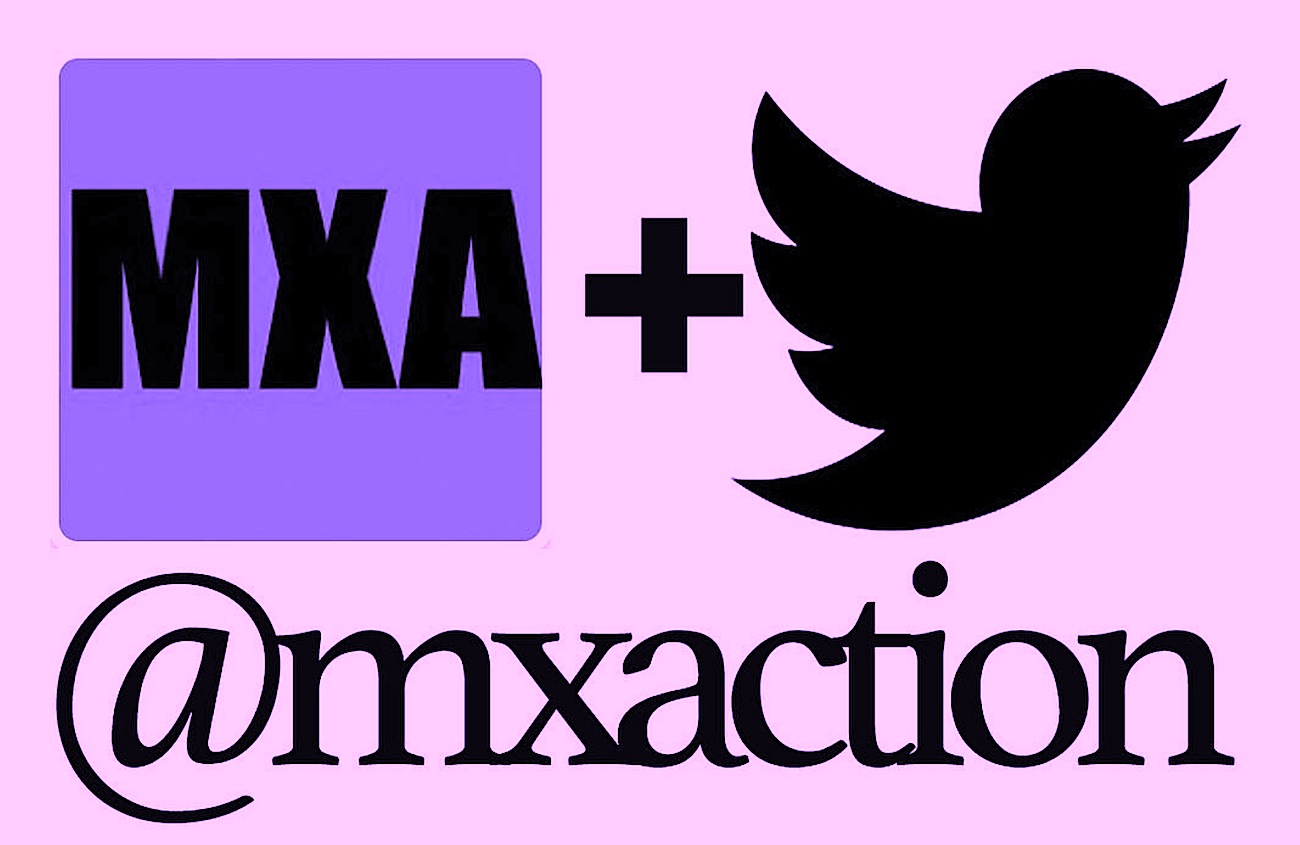 Follow us to see fresh content every day at www.twitter.com/MXAction or on twitter at "MXAction."
TALK MOTO WITH ON MXA'S FACEBOOK GROUP CHAT


We love everything moto and want to bring all moto junkies together into one place to share their two cents, ideas, photos, bike fixes, bike problems and much more. To check it out first you must need to or already have a Facebook account. If you don't, it isn't much work and you could even have an alias so nobody knows it is you. To join click HERE. After you request to join we will accept your request shortly after.
Photos: MXGP, Ray Archer, Acevedo, Dubya, Brian Converse, Honda, Daryl Ecklund, MXA, Honda, KTM,