MXA'S WEEKEND NEWS ROUND-UP: HELPING MICKY, HIGH ON THE VELODROME & MUCH MORE
MICKY DYMOND FUND RAISER AT POLE POSITION ON MONDAY
1986-1987 AMA 125 National Champion Micky Dymond needs help.

Two-time AMA 125cc National Motocross Champion Micky Dymond recently suffered a serious head injury while training on a road bike. To help defer his massive medical bills, there will be a fund raiser at the Pole Position indoor kart track in Corona, California, on Monday, November 4, from 5:00 p.m. to 9:30 p.m. It is a chance to help an injured racer and spin some laps with Jeff Ward, David Bailey, Grant Langston, Jeff Emig and three-time kart national champion Billy Musgrave. The evening will be hosted by DJ Louie Ochoa with an autograph signing from 5:30 p.m. to 6:30 p.m. Plus a silent auction, raffles items and more. For more information go to www.PolePositionRaceway.com.
2020 MOTOCROSS ACTION 450 FOUR-STROKE SHOOTOUT
THIRD ANNUAL DISTRICT 37 REUNION (FROM HOPETOWN TO ASCOT) ON DECEMBER 15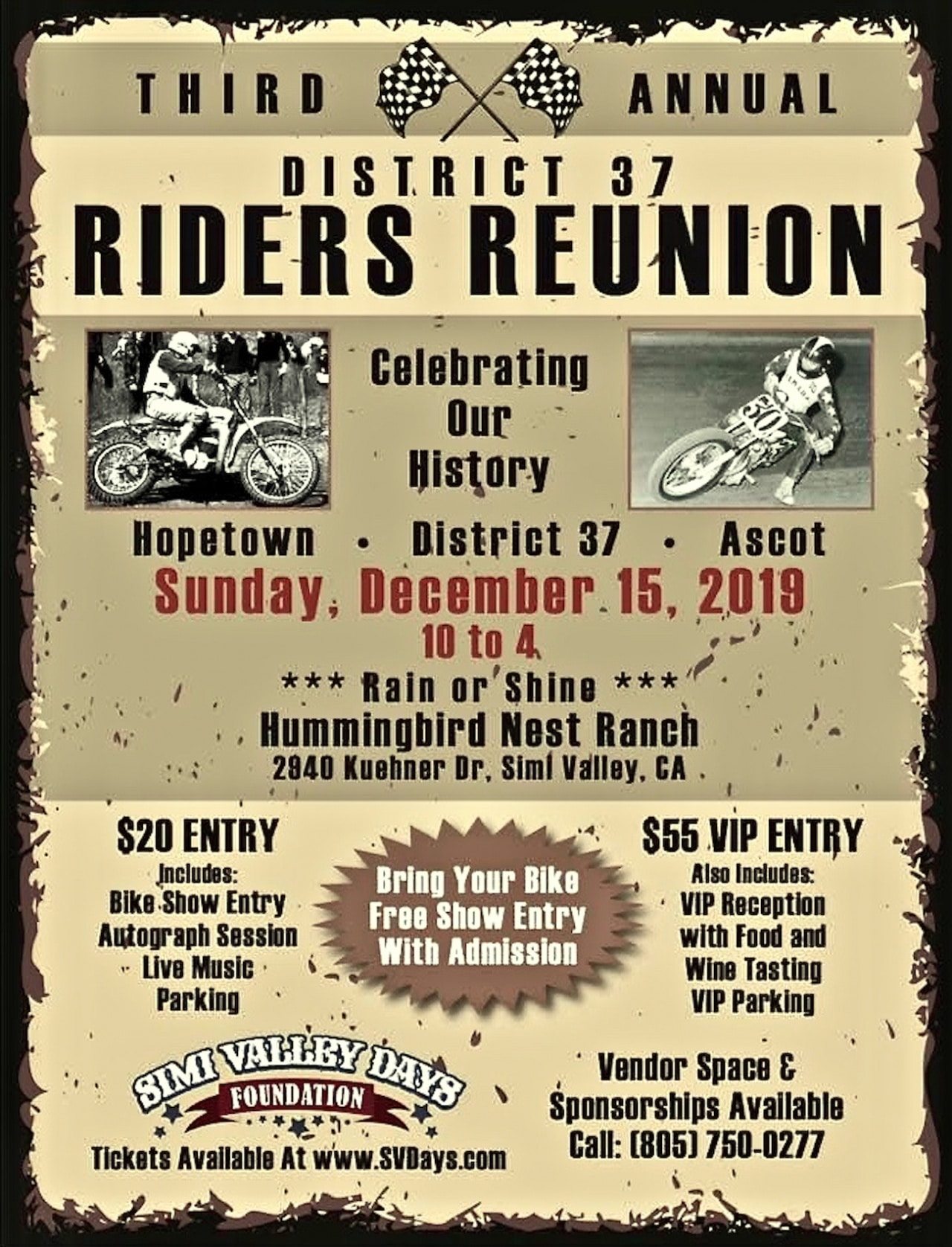 For more info go to www.SVDays.com.
MXA PHOTO OF THE WEEK: YOUNG GIRL WINS PUMPKIN CARVING CONTEST

Remie Alamangos won her Houston, Texas, elementary school's pumpkin carving contest with of replica of her dad Chris Alamangos' helmet. It didn't hurt that pumpkins are orange.
2020 MOTOCROSS ACTION 250 FOUR-STROKE SHOOTOUT
DUBYA WORLD VET MOTOCROSS CHAMPIONSHIP THIS WEEKEND

The Velodrome turn returns to Glen Helen.
With rider represent 20 countries, the 35th World Vet Championship will fire off at Glen Helen Raceways (starting on Friday with a Vintage which will be followed by two days of racing in the Over-30, Over-40, Over-50, Over-60 and Over-70 classes on Saturday and Sunday). Luckily, the high windsof this week are predicted to subside by Thursday night.
There has been an all-new track built for the 2019 World Vet Championship, not only is it long and rough, but will feature dazzling elevation changes and a layout that will have weaker riders wishing to return to their flat, jump-filled, local tracks. Best of all, the 2019 World Vet will see the return of the Velodrome turn.
The Velodrome is best known as the place where Ryan Dungey pulled off the miracle pass on KTM teammate Ken Roczen at the 2014 AMA National Championship opener. The Velodrome is the bookend to the famous Talladega first turn. Both are radically banked, 180-degree turns, but Talladega is bigger, wider and and faster. The Velodrome is on the opposite end of the Glen Helen layout and is steeper, tighter and higher. It is designed to slingshot any rider brave enough to go to the top past the riders in front of him down the next straight. To see how the Velodrome works, courtesy of Ryan Dungey, watch this video.
RYAN DUNGEY ON THE VELODROME

For more info on this weekend Dubya USA World Vet Championship go to www.glenhelen.com.
SOCAL RACING VACATIONS WITH DENNIS STAPLETON: RIDE GLEN HELEN, CAHUILLA CREEK, PALA, PERRIS & MORE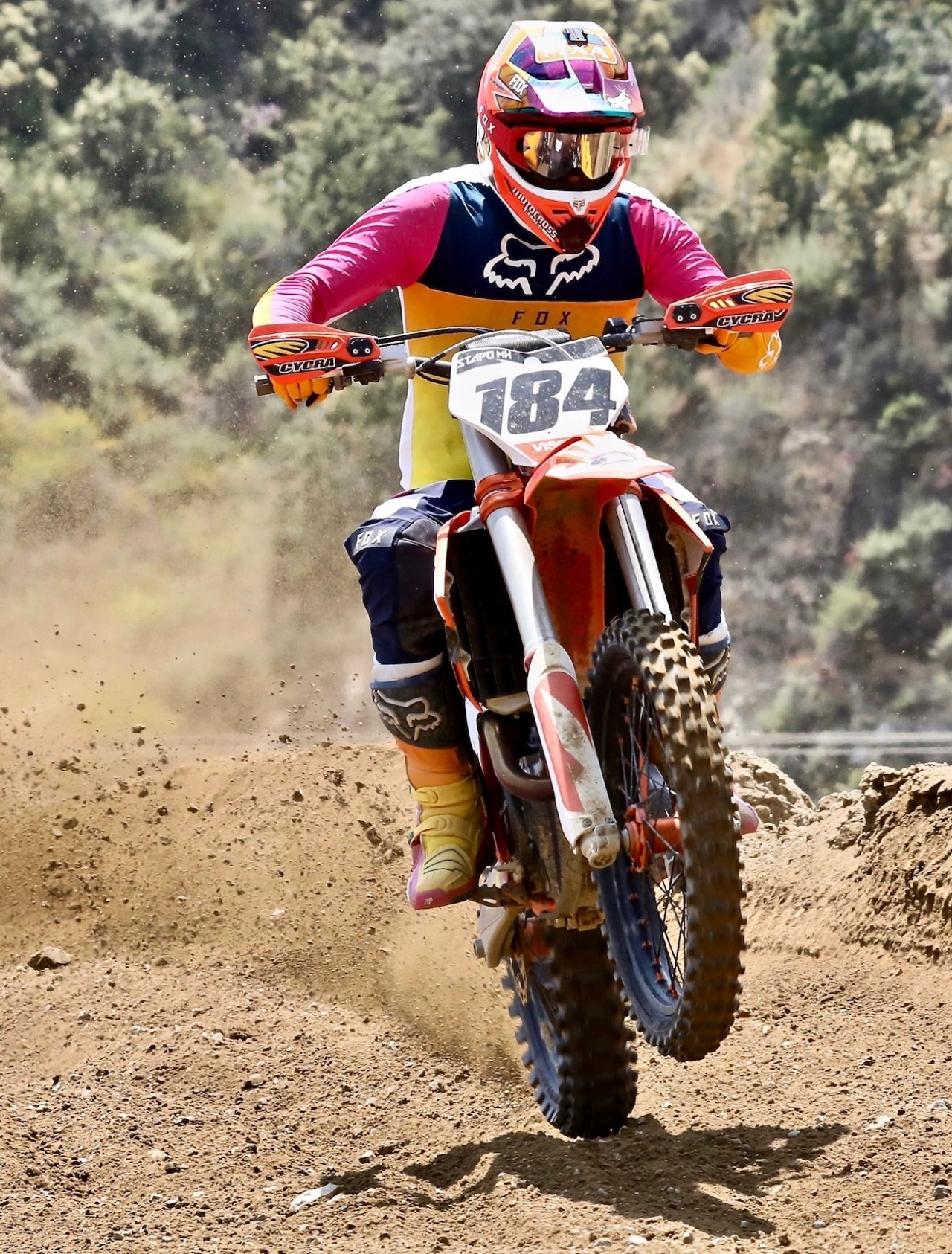 Dennis Stapleton doing what he does every day of the week — let him make your dreams come true.
In his spare time, when he's not testing with MXA, racing in a foreign country, going to Japan or helping many of his motocross buddies, Dennis has the time to open up his house, garage, bikes and mechanics to help riders who would like to come to SoCal on a motocross vacation. He offers full service to all of the Southern California tracks for racers or for play riders. Whether you want to rent a bike, move in for a week, race at Glen Helen or take motocross lessons—this is one-stop shopping.

If you're coming out to Southern California and need a rental bike, check out KnobbyShop South/StapoMX for all your rental needs. They offer Motocross Vacations, bike rentals and motocross lessons. Just send them an email ([email protected]). If you'd like to live the SoCal lifestyle for a day, a weekend, a week, a month or three months, visit Dennis' website at www.knobbyshopsouth.org for more details!
REM "VROOOOM CROSS" COMING ON SATURDAY, NOVEMBER 16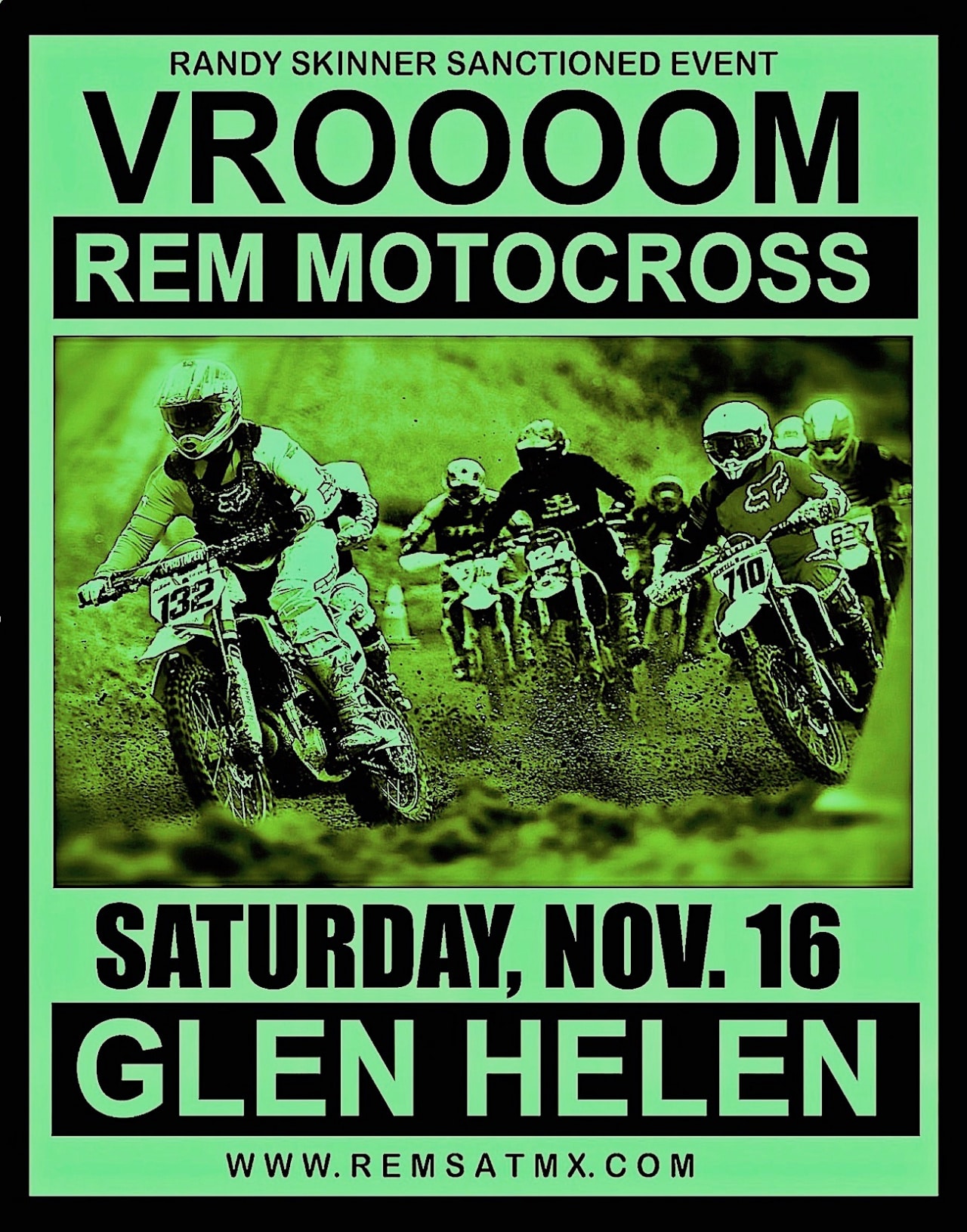 For more info go to www.remsatmx.com
MXA PRODUCT SPOTLIGHT: HUSQVARNA REPLICA FLASH GEAR BY SHOT
Husqvarna has announced the official Replica Flash Shot gear. It is a high-tech, functional, three-item set of premium-quality off-road riding gear that replicates the official Rockstar Energy Husqvarna Factory Racing gear. The premium clothing line is designed to give all Husqvarna Motorcycles fans the 'factory' look and maximum protection while riding the toughest race tracks.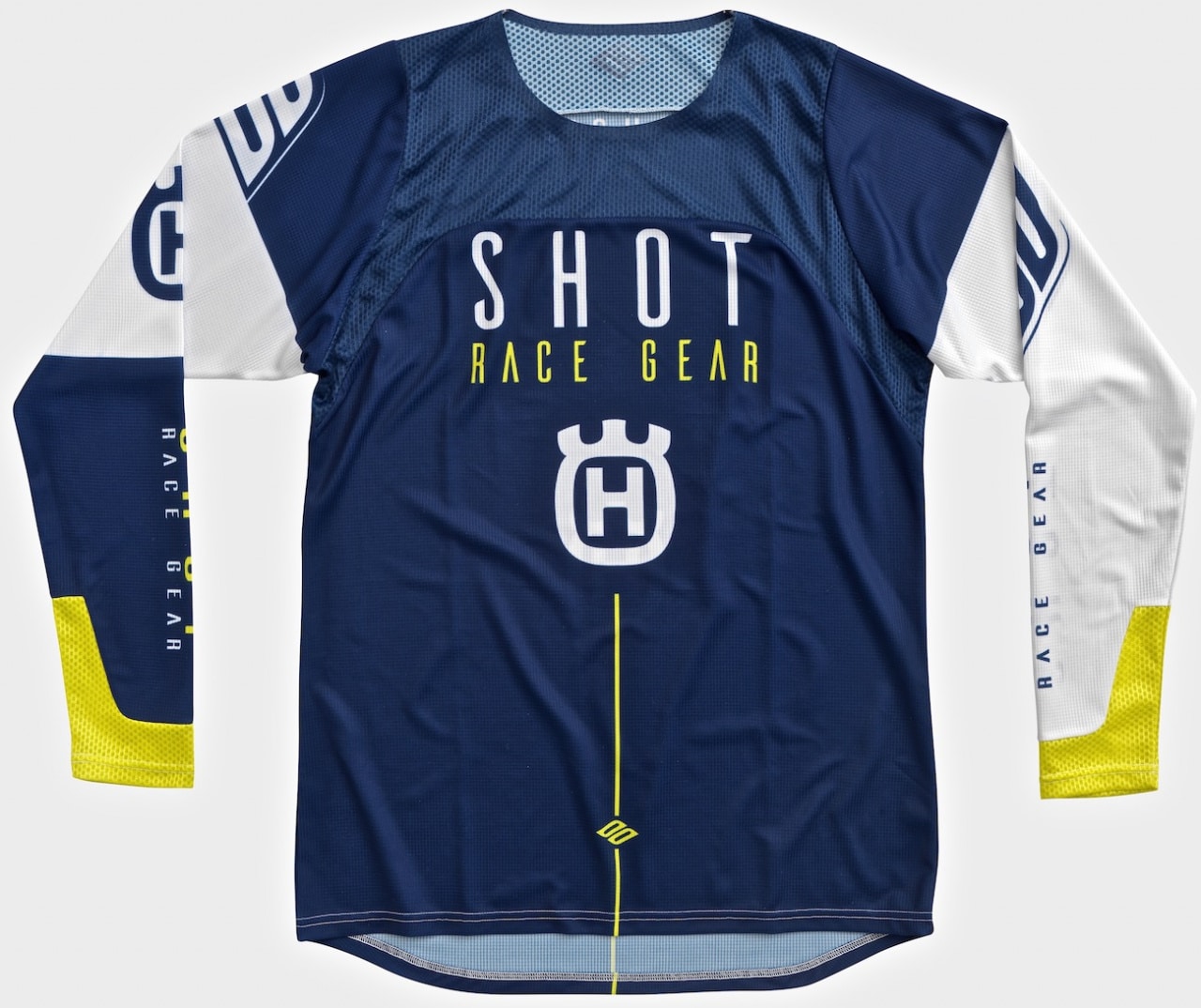 FACTORY REPLICA JERSEY
Optimized to keep racers cool and looking like their Rockstar Energy Husqvarna heroes, the Factory Replica jersey features breathable PE fabric and an intelligent material mix for maximum moisture transport away from a rider's skin. Lightweight and well-ventilated this jersey is made from numerous fabric panels for optimum comfort.
FACTORY REPLICA PANTS
Designed to perform on any given race track, the Factory Replica pants ensure high levels of breathability, flexibility and protection. Delivering durability and ideal fit, mesh panels ensure optimum ventilation while the inner-knee area is protected by heatproof and abrasion-resistant leather reinforcement. Enhancing the overall comfort, elasticated panels in the calf areas guarantee maximum support on every ride.
FACTORY REPLICA GLOVES
Keeping weight to a minimum, the Factory Replica glovesare designed to work hard and deliver optimum ventilation and protection, thanks to perforations as well as reinforcements on critical areas. Made from hardwearing microfibre fabric, UV-resistant and fade-proof sublimation printing ensures great design together with high levels of comfort. For more information on Husqvarna Factory Replica gear, see you friendly local Husqvarna dealer.
INSIDE KEN ROCZEN'S HONDA CR250 TWO-STROKE: THE PERK OF A FACTORY RIDER
YOU DO THE MATH! SUBSCRIBE TO MXA & GET A $25 CHAPARRAL GIFT CARD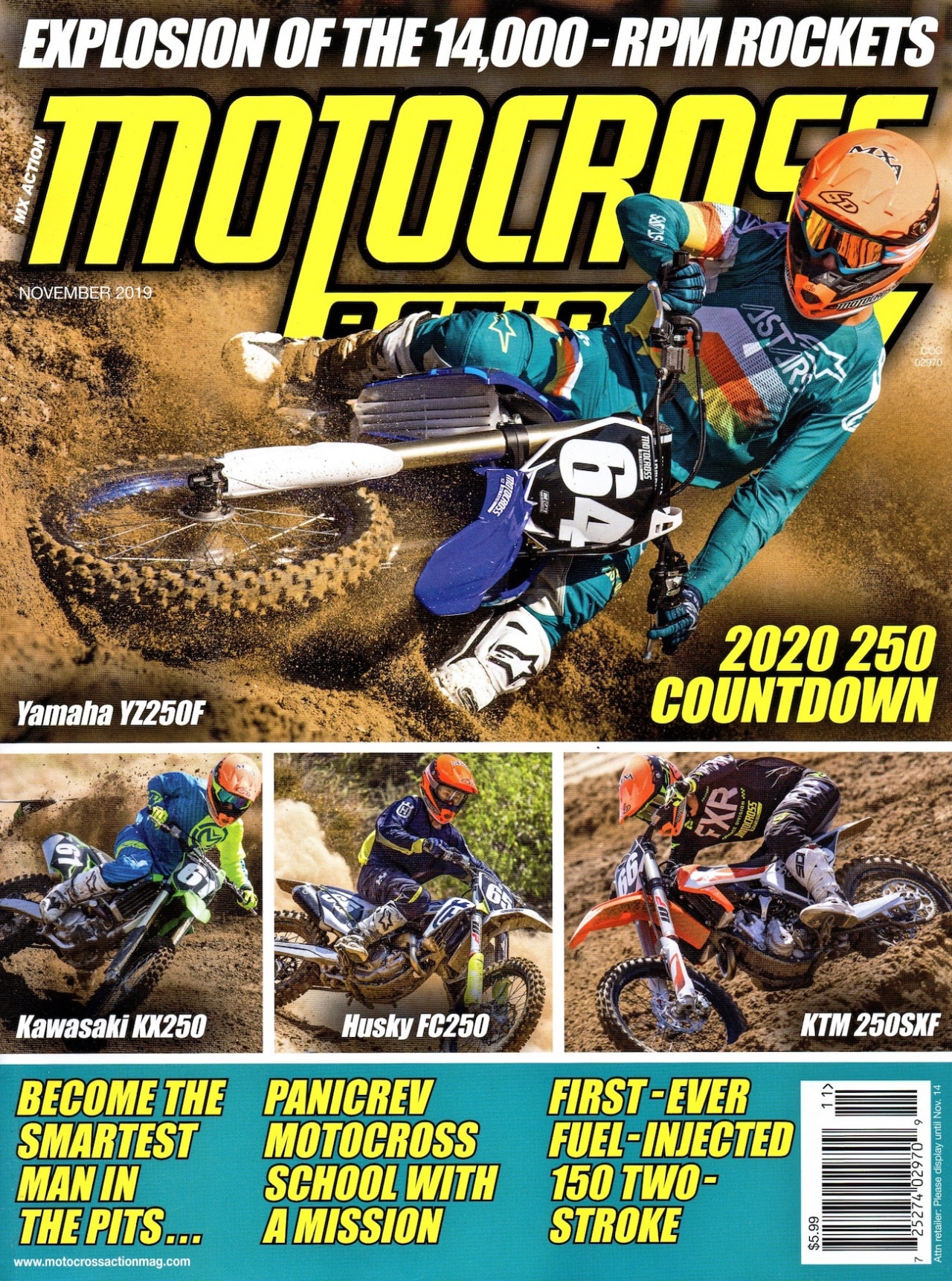 If you subscribed to Motocross Action,  you could be spending your gift money at Chaparral right now.
If you subscribe to MXA you can get the mag on your iPhone, iPad, Kindle or Android by going to the Apple Store, Amazon or Google Play or in a digital version. Even better you can subscribe to Motocross Action and get a $25 Chaparral gift card to spend on whatever motorcycle parts or products you need. And the awesome print edition will be delivered to your house by a uniformed employee of the U.S. Government. You can call (800) 767-0345 or Click Here (or on the box at the bottom of this page).
WHAT'S LEFT ON THE 2019 RACE CALENDAR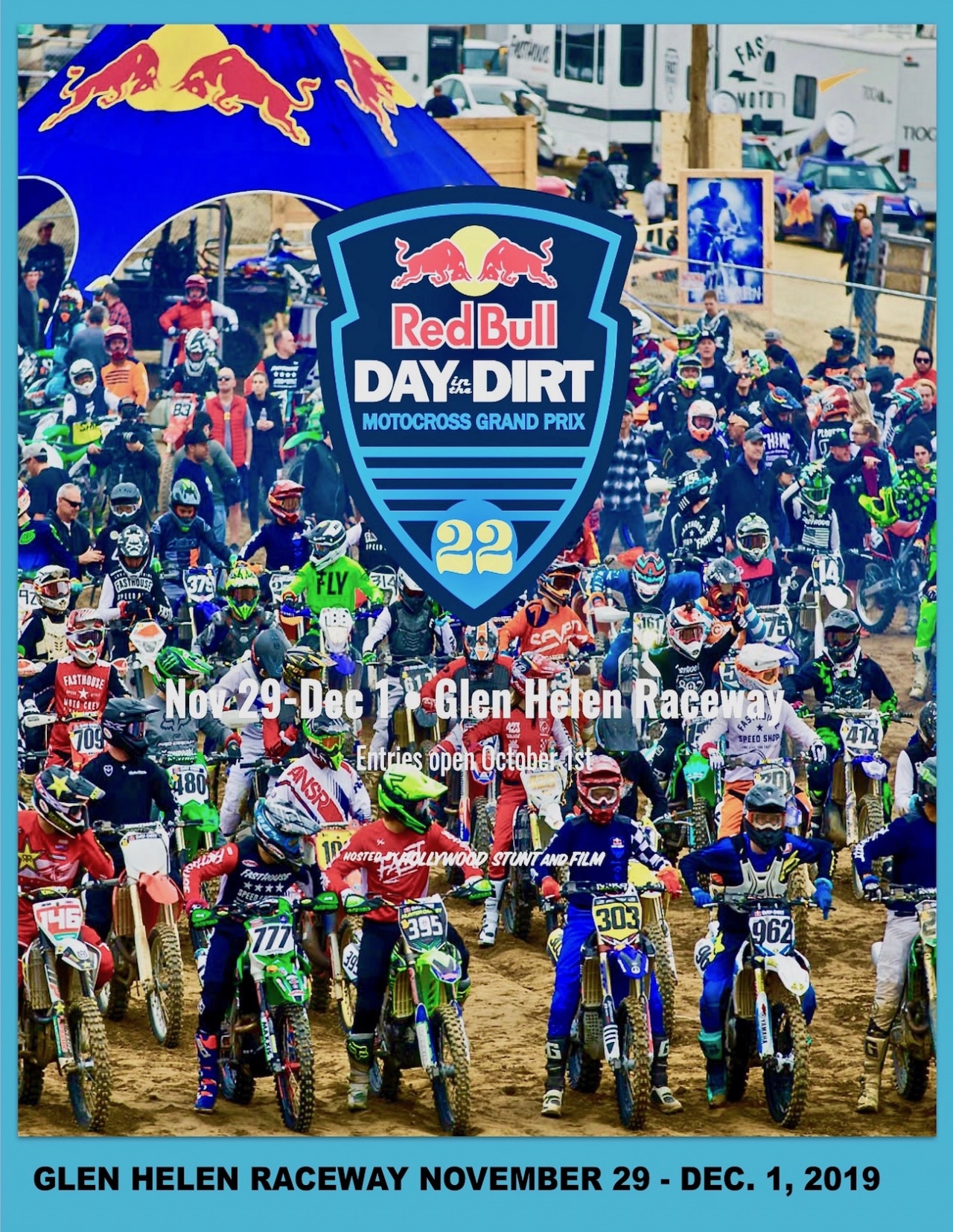 2019 DUBYA WORLD VET VINTAGE CHAMPIONSHIP
Nov. 1…………………………….Glen Helen, CA
2019 DUBYA WORLD VET CHAMPIONSHIP
Nov. 1-3…………………………Glen Helen, CA
KTM MOTO TOUR TEST RIDE DATES
Nov. 2……………………………..Rio Bravo, TX
Nov. 10…………………………..Highland Park, GA
2019 PARIS SUPERCROSS
Nov. 9-10……………………….Paris, France
2019 AUSTRALIAN SUPERCROSS CHAMPIONSHIP
Nov. 11…………………………..Wollogong, New South Wales
Nov. 16…………………………..Auckland, New Zealand
Nov. 30…………………………..Melbourne, Victoria
MARTY TRIPES BIG-3 TWO-STROKE SERIES
Nov. 16…………………………..Glen Helen, CA
2019 WORCS OFF-ROAD CHAMPIONSHIP
Nov. 22-24……………………….Primm, NV
2019 DAY IN THE DIRT 22
Nov. 28-Dec. 1……………..Glen Helen, CA 
7TH ANNUAL KURT CASELLI RIDE DAY
Dec. 14…………………………..Glen Helen, CA 
MXA AD OF THE WEEK: IF THIS WEEK WAS IN 1987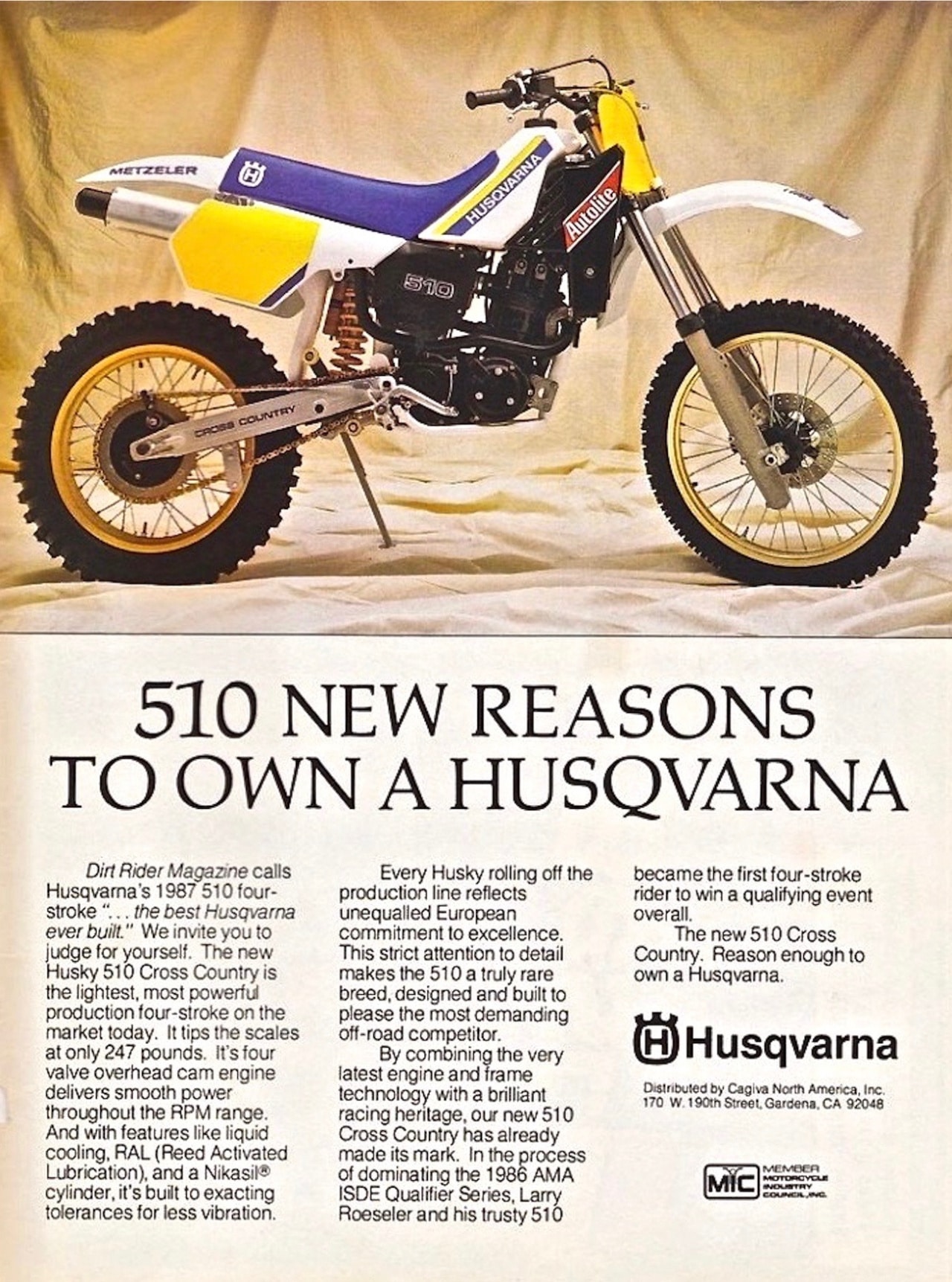 The 1987 Husqvarna 510 Cross-Country came on the market ten year's before the ground breaking Yamaha YZ400—the bike that jump-started the four-stroke motocross revolution. The 1987 Husqvarna 510 was made in Italy by Cagiva.
MXA PRODUCT SPOTLIGHT: SLACKER V3 DIGITAL SUSPENSION TUNER

The new Slacker V3 is the ultimate suspension tool for your street, adventure or off-road bikes. The V3 is so much more than a sag scale that we are re-branding it as the Slacker Digital Suspension Tuner in recognition of it's true capabilities. We have beefed the Slacker up, trimmed some fat and given it a fresh new look and a two-year limited warranty. Motool's patented Slacker Digital Suspension Tuner makes it super fast and simple for anyone to quickly take measurements and make adjustments on the fly, all with absolutely no assistance required. Measurements are shown in real-time on both the main unit and the included remote LCD display. Check your race sag every ride and adjust your spring preload for different riding conditions and experience just how good your bike can be. Not only does it allow you to take your own measurements in real-time using the remote display, it is much faster, more precise and it eliminates the human factor. Whether you are a top pro or a weekend warrior, see what a perfect bike setup can do for you.
Updates on the V3 makes it perfect for dirt bikes, street bikes and adventure bike with no additional accessories needed. The street and Adventure bike attachments are included in the kit. The V3 has a 30-day money-back guarantee, two-year warranty, reduced the length of the magnet post and re-enforced with ribs. -Reduced length of universal clip.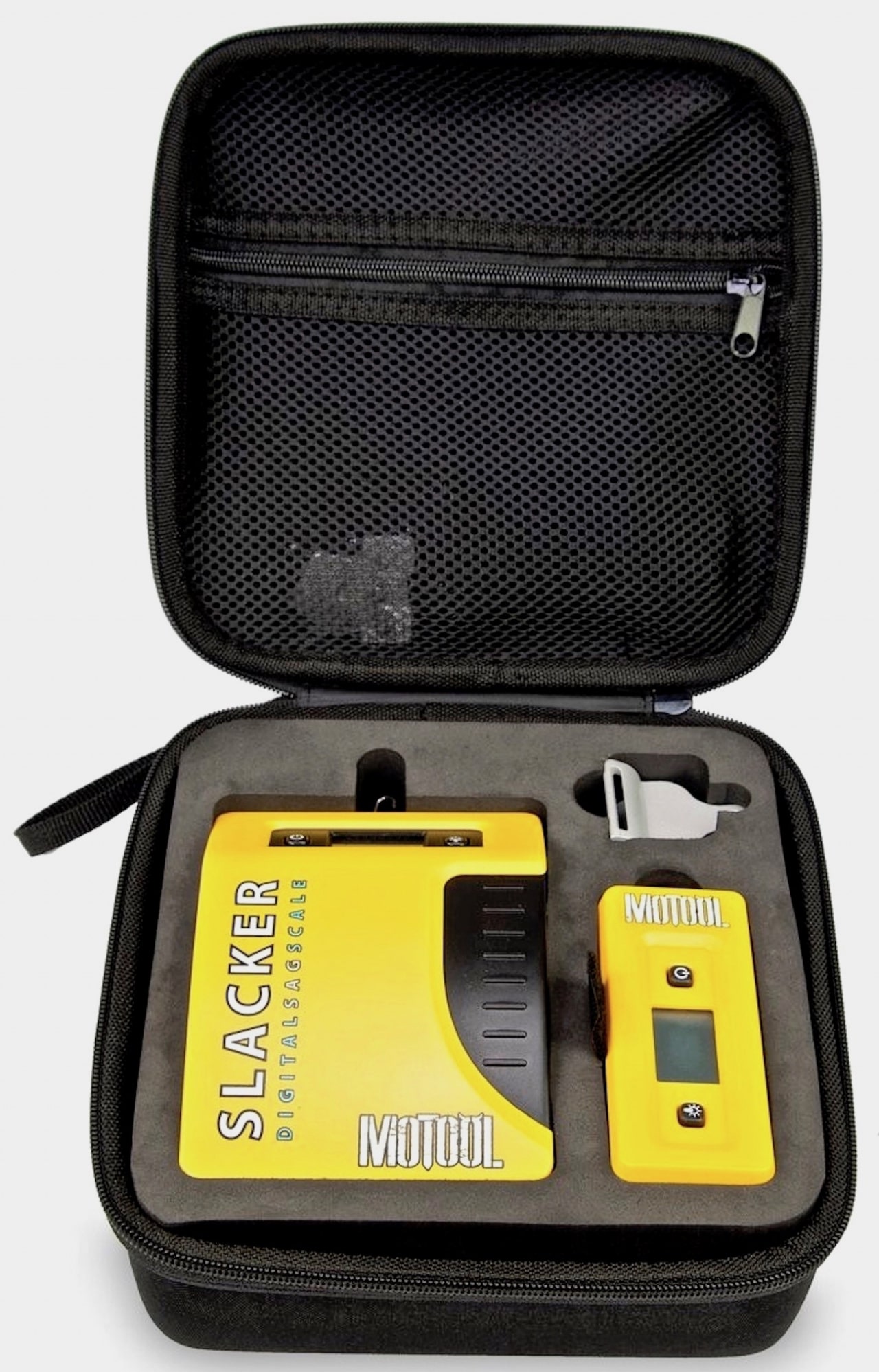 Keep your Slacker safe and sound in their super rugged, weather resistant ballistic nylon case. The $39.95 Slacker ballistic nylon case will all of the accessories in one handy place. It features a molded EVA ballistic nylon shell with CNC-machined EVA foam insert that cushions the Slacker V3 perfectly. The retail price is of the Slacker V3 is $179.95 at www.motool.co
MXA FIRST RIDE VIDEO: 2020 YAMAHA YZ250 TWO-STROKE
2019 WORLD VET MOTOCROSS CHAMPIONSHIP ON NOV. 1-3
For more info go to www.glenhelen.com
2019 LAKE ELSINORE GRAND PRIX ON NOV. 8-10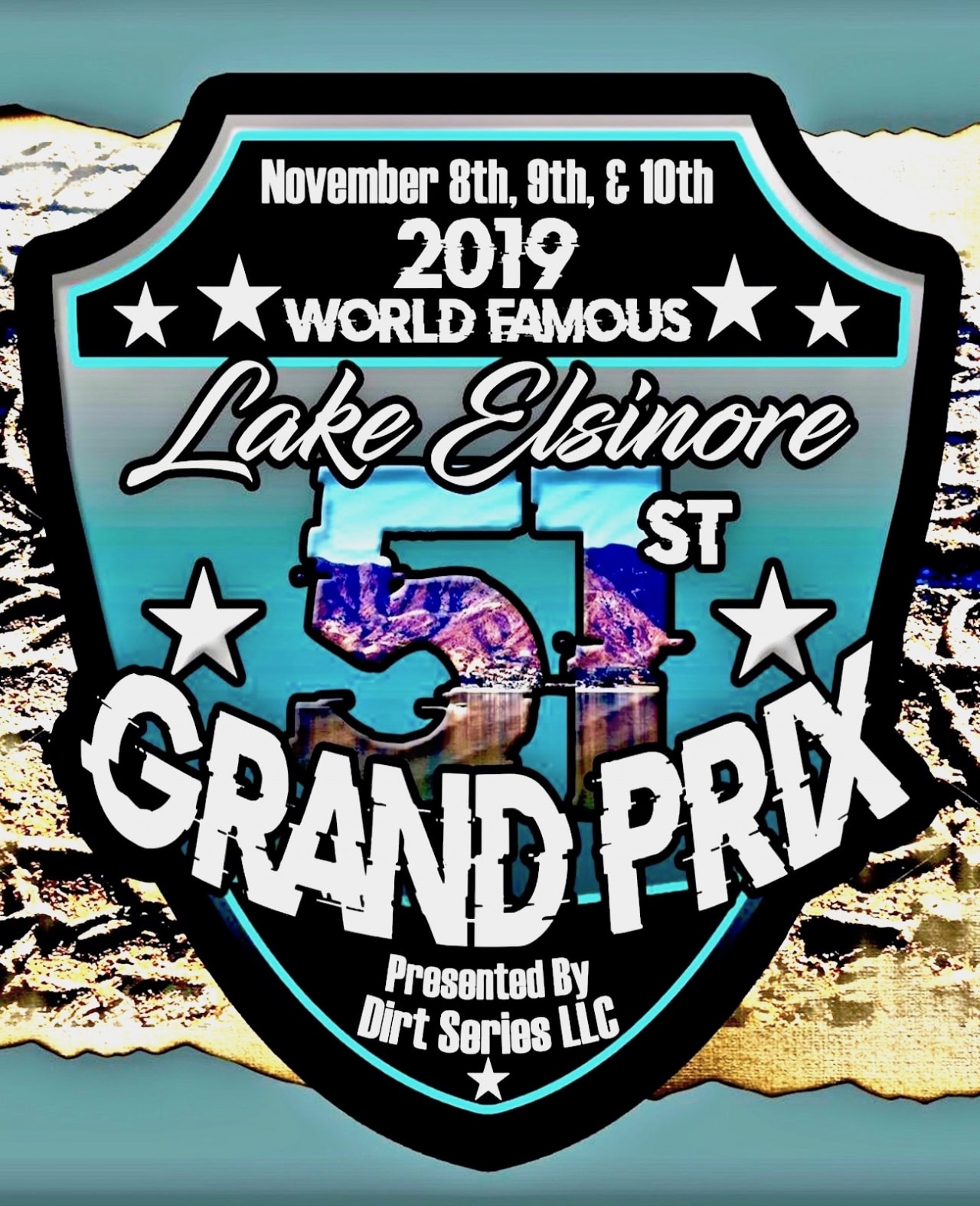 For more information go to www.elsinoregrandprix.com
CAMPREV WINTER EVENT AT FLORIDA'S DREAMLAND ON NOV. 20-22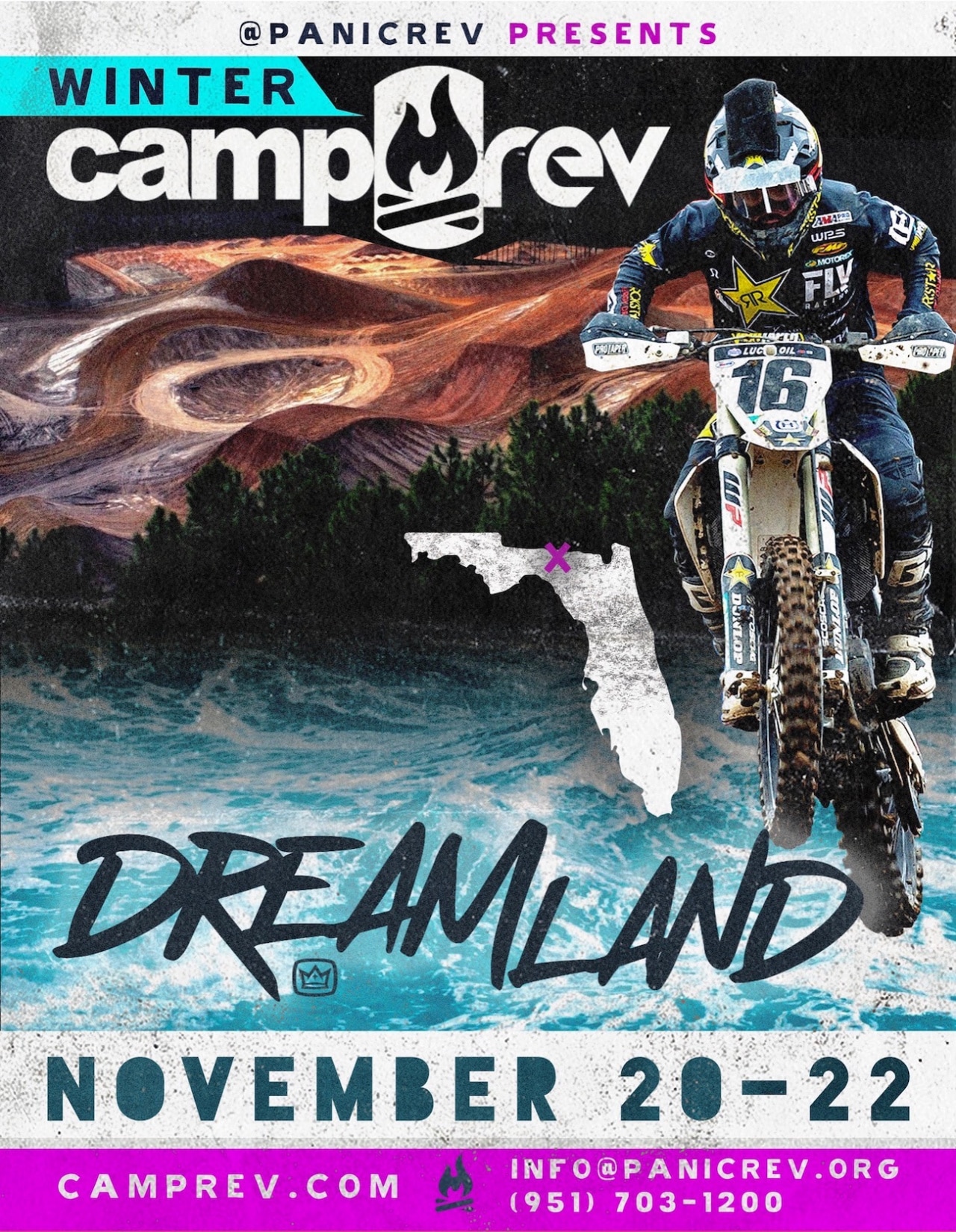 It is going to be a great great time in Florida at CampRev. For more info go to www.camprev.com.
7TH ANNUAL KURT CASELLI RIDE DAY AT PALA ON DEC. 14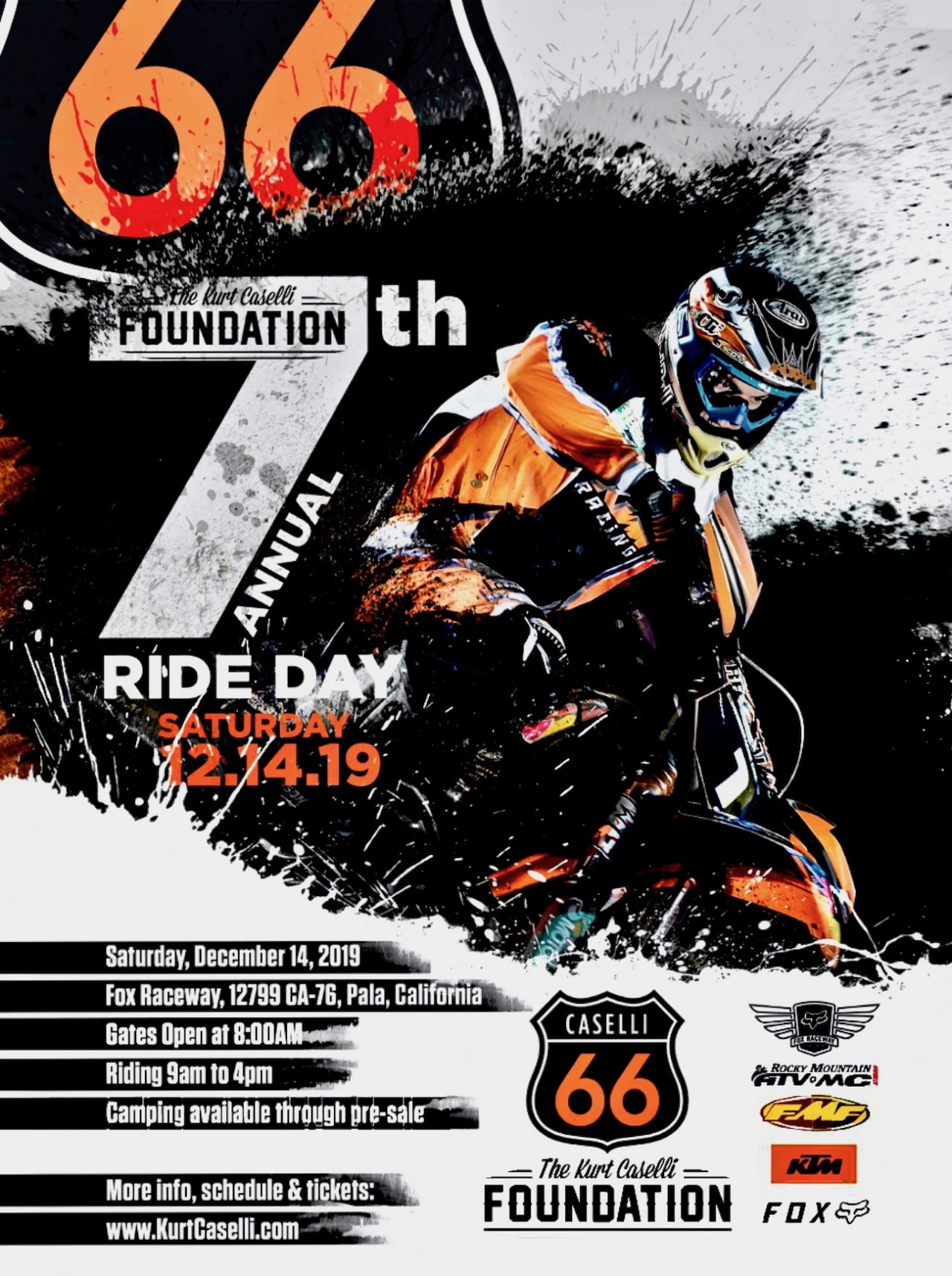 At Pala Raceway from 9:00 a.m. to 4:00 p.m. on December 14. For more info go to www.kurtcaselli.com
LAST OLD SCHOOL SCRAMBLES OF 2019 ON DEC. 21-22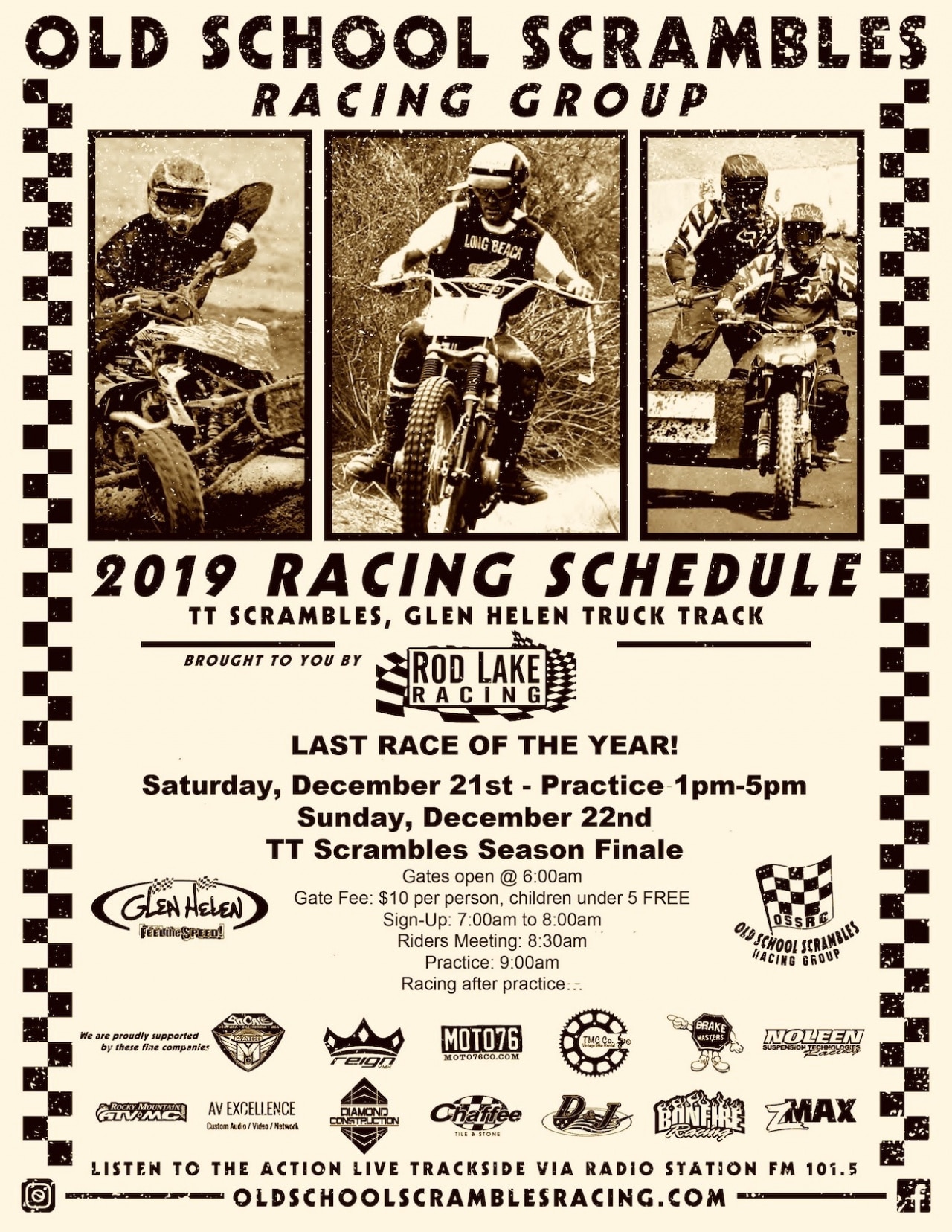 For more info go to www.oldschoolscramblesracing.com
LOOKING AHEAD! THE 2020 RACE CALENDAR


2020 AMA SUPERCROSS
Jan. 4…Anaheim, CA
Jan. 11…St. Louis, MO
Jan. 18 …Anaheim, CA
Jan. 25…Glendale, AZ
Feb. 1…Oakland, CA
Feb. 8…San Diego, CA
Feb. 15…Tampa, FL
Feb. 22… Arlington, TX
Feb. 29… Atlanta, GA
Mar. 7…Daytona Beach, FL
Mar. 14…Indianapolis, IN
Mar. 21…Detroit, MI
Mar. 28…Seattle, WA
Apr. 4…Denver, CO
Apr. 18…Foxborough, MA
Apr. 25…Las Vegas, NV
May 2…Salt Lake City, UT
2020 AMA ARENACROSS CHAMPIONSHIP
Jan. 3-4…Loveland, CO
Jan. 11…Hobbs, NM
Jan. 24-25…Oklahoma City, OK
Jan. 31-Feb. 1… Denver, CO
Feb. 7-8…Reno NV
Feb. 28-29…Salt Lake City, UT
Mar. 7… Amarillo, TX
2020 AMA NATIONAL CHAMPIONSHIP
May 16…..Hangtown, CA
May 23…..Pala, CA
May 30….Thunder Valley, CO
Jun. 6……Jacksonville, FL
June 20…Mt. Morris, PA
June 27…Southwick, MA
July 4……Red Bud, MI
July 18….Millville, MN
July 25….Washougal, WA
Aug. 15…Unadilla, NY
Aug. 22…Budds Creek, MD
Aug. 29…Crawfordsville, IN
2020 FIM MOTOCROSS WORLD CHAMPIONSHIP
Mar. 1…Great Britain
Mar.8…Holland
Mar. 22…Argentina
Apr. 5…Italy #1
Apr. 19…Spain
Apr. 26…Portugal
May 10…France
May 17…Italy #2
May 24…Germany
June 7…Russia
June 14…Latvia
June 28…Jakarta, Indonesia
July 5…Palembang, Indonesia
July 26…Czech Republic
Aug. 2…Belgium
Aug. 16…Sweden
Aug. 23…Finland
Sept. 6.…Turkey
Sept. 13…China
Sept. 20…Italy #3
2020 FIM MOTOCROSS DES NATIONS
Sept. 13.…Ernee, France

2020 WORCS OFF-ROAD CHAMPIONSHIP
Jan. 12…Primm, NV
Feb. 23…Taft, CA
Mar. 22… Havasu, AZ
Apr. 19…Blythe, CA
May 3…Las Vegas, NV
May 30…Hurricane, UT
July 19…Prineville, OR
Sept. 20…Glen Helen, CA
Oct. 25…Cahuilla, CA
Nov. 15…Primm, NV
2020 WORCS SPRINT ENDURO
Feb. 25…Taft, CA
May 24… Mesquite, NV
July 25…Prineville, OR
Sept. 26…Glen Helen, CA
Oct. 31…Cahuilla, CA
2020 ADAC GERMAN NATIONAL CHAMPIONSHIP
Apr. 13…Fürstlich Drehna
May 3…Mölln
May 31…Möggers, Austria
June 21…Aichwald
July 12…Holzgerlingen
July 19…Tensfeld
Aug. 30…Bielstein
Sept.13…Gaildorf
MXA YOUTUBE CHANNEL | HIT THAT SUBSCRIBE BUTTON

The MXA wrecking crew is everything moto related. Check out our MXA YouTube channel for bike reviews, Supercross coverage, rider interviews and much more. And don't forgot to hit that subscribe button.
FOLLOW MXA ON TWITTER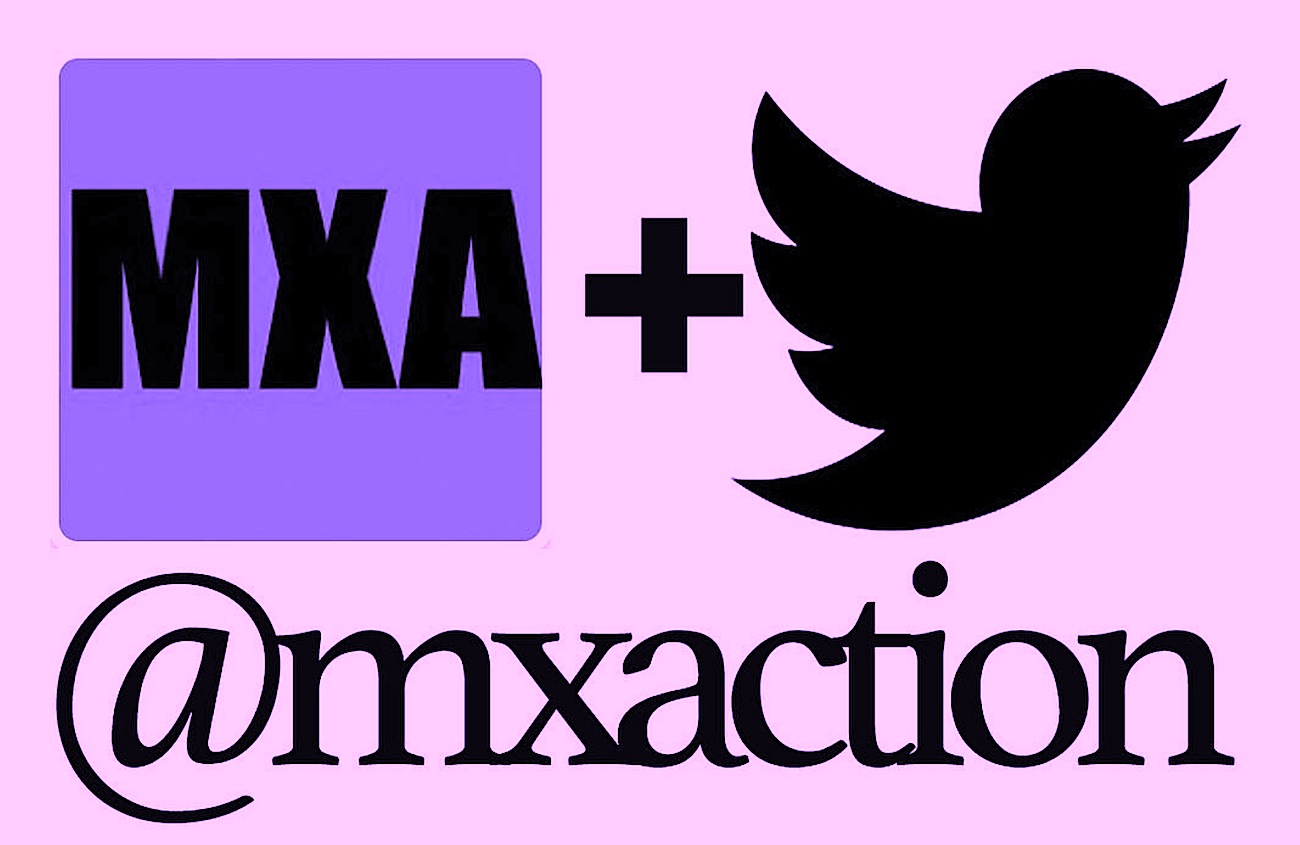 Follow us to see fresh content every day at www.twitter.com/MXAction or on twitter at "MXAction."
TALK MOTO WITH ON MXA'S FACEBOOK GROUP CHAT


We love everything moto and want to bring all moto junkies together into one place to share their two cents, ideas, photos, bike fixes, bike problems and much more. To check it out first you must need to or already have a Facebook account. If you don't, it isn't much work and you could even have an alias so nobody knows it is you. To join click HERE. After you request to join we will accept your request shortly after.
Photos: Brian Converse, Honda, Husqvarna, Daryl Ecklund, Jody Weisel MXA, KTM, Debbi Tamietti, Oset