MXA WEEKEND NEWS ROUND-UP: THE SUMMER DOLDRUMS
Click on images to enlarge
• MY DAY AT THE 2018 YZ450F YAMAHA DEALER SHOW & LIVING WITH THE 2017 YZ450F
The 2018 electric-start Yamaha YZ450F at the Glen Helen dealers meeting.
By Jon Ortner
When my good friend Duane Kubes, of Simi Valley Cycles, invited me to Yamaha's dealer presentation of the 2018 YZ450F at Glen Helen Raceway. I was both interested, and excited, to witness Yamaha's intelligent approach to improving their craft. Racing motorcycles with the MXA gang every weekend offers me the chance to witness, ride and race each manufacturer's very latest offering. In recent years, Yamaha, Suzuki, Honda, and Kawasaki have been caught with their proverbial shoe laces tied together. The Japanese approach to improving their motorcycles has been painful to witness. A slow economy in recent years, combined with their four-year development cycles, has left them far behind the KTM powerhouse. KTM applies thoughtful engineering, combined with high-profile race wins, and translate that into the bikes it sells. As a loyal Yamaha YZ450F racer it has been hard to embrace the heavy weight, oddly place powerband and lack of electric start of my chosen race bike. So, my interest in the 2018 Yamaha was keen. I wanted to learn the details and see the 2018 YZ450F for myself. But first a little story.
SVC's Duane Kubes checking out how narrow the 2018 Yamaha YZ450F is.
Riding MXA's 2017 KTM 450SXF simply amazed me! Within a few short motos, I had the fork and shock settings nicely balanced. Gearing spot on. Mapping dialed in. The chassis was perfectly neutral when entering corners, while the engine was graciously smooth and powerful under full acceleration. The brakes modulate with powerful control. And the AER forks were very good. Plus, the light weight of the 2017 KTM 450SXF was unbelievable.
I'm a Yamaha guy at heart and racing the 2017 KTM made it crystal clear that my 2017 Yamaha YZ450F needed to be massaged to match the sensations I felt from the KTM. As I complained about my basically stock YZ450F to Jody Weisel in the pits one day, he said that it was possible to make my 2017 Yamaha YZ450F much better than how I had it set up. I was up for the challenge and with MXA calling the shots I began following their advice on how to make my Yamaha better — much better.
Jon Ortner's 2017 Yamaha YZ450F.
I couldn't do much about the weight of my 2017 YZ450F, but following MXA's prescribed steps I borrowed a set of 22m offset Pro Circuit triple clamps and did back-to-back tests with the stock 25mm clamps. I liked the way the 22s made the bike feel on the entrance to turns. Next, MXA ordered me a JGRMX adjustable shock linkage. With this JGR link, I was able to test four different link lengths to alter both the starting point of the YZ450F's rising rate and the YZ450F's seat height. I spent a full day testing all four linkage lengths. When I said that I found the one I liked best, the MXA guys made we run through all four link lengths a second time. When I made my final choice, Jody looked at me and said "Okay, if that's what you like, but you should reconsider your choice, because you are wrong." At the time I thought he was being mean, but the next day I went to Zaca Station and ran another linkage test without the MXA guys there to browbeat me. Guess what? I was wrong! I switched to the 144mm length on the JGR adjustable linkage and the bike delivered greater balance, and a lower seat height to match the new found front end prowess. The rear was lowered to offer a more level, balanced approach to the corners. MXA explained how to adjust the fork height to work with the lower linkage and what raising and lowering it would do to the chassis. It was like a new bike.
Next, a second MXA test rider, who works at TBT Racing, asked if I wanted to try modifying my Kayaba SSS forks and shock for my weight and speed. He said that he would lend me the revalved SSS components so that I could test with them against my forks and shock to decided if they were better or not. He even came with me to the races, since he was racing in the 450 Pro class anyway, to help me make adjustments. Working with TBT Racing on my suspension components greatly improved the feel of my bike, The forks rode higher under acceleration, didn't dive as quickly into turns, the shock tracked confidently under full acceleration through the rough, and the whole setup gave me more confidence on extreme downhill braking bumps (a big deal at Glen Helen). I switched to TBT suspension.
The Steahly flywheel weight makes the power feel broader, more hooked up and easier to use. Flywheel weights don't cost any horsepower, they just change the delivery.

I thought the bike was perfect with the triple clamps, shock linkage and suspension mods, but Jody said that I had yet to try the biggest improvement. He wanted me to installed a Steahly 9-ounce flywheel weight. I thought flywheel weights were for trail riders, but Jody insisted that not only would the flywheel weight eliminate the YZ450F's habit of "hitting hard, going flat and then hitting hard again," but that it would help my YZ450F turn better. It seemed weird that a flywheel weight would change the way my bike turned, but the MXA hadn't led me wrong to this point. I was amazed at the difference. The 9-ounce Steahly flywheel weight smoothed out the power under acceleration, stopping the YZ450F from lifting the front wheel on the exit of turns, and made the bike feel more planted on the track. It was a win-win both on the engine front and in the corners.
When Jon Ortner wasn't racing his highly modified 2017 Yamaha YZ450F, the MXA test riders spun laps on it to check the progress of the changes.
Again, I thought the bike was perfect, but it wasn't perfect enough for the MXA guys. They gave me a DR.D slip-on exhaust. It really only replaced the stocker from the mid-pipe back ( I had tried a full exhaust system earlier last year and didn't like it). MXA even had Doug Dubach come and tell me the differences between his slip-on and the stock exhaust. I didn't expect much, but the slip-on really freed up the engine and made it breathe better. It just seemed silkier.
"Are we done yet?" I asked. "No," said Jody. He pulled out a GYTR Power Tuner and said that he had some ignition and fuel maps he wanted me to try. I thought this was going to be another long day of testing, but, instead,  I would do two laps and then pull off to the side of the track, where he would change maps. It only took 30 seconds to put a new map in. Then, I would do two laps and pull over again. I did this a few times, but he never told me what map he was installing—only that I was testing two different MXA maps and the stock map. And, all I had to do was pick the best one. That was easy. One map was much better than the other two. It turns out that MXA's map for the stock exhaust system worked like a charm. My bike was crisper, cleaner and almost felt like it had an extra gear. Amazingly, you can find MXA's map on Yamaha's website.
This Twin Air airbox kit doubles the airbox volume on on Jon Ortner's 2017 YZ450. It also has an much larger air filter and a screenless aluminum cage.
Then, MXA took my bike back to the workshop and cut out the airbox cover and installed a Twin Air aftermarket airbox. It looked kind of ugly, but when they showed me that this humpaback airbox cover, when combined with an over-sized Twin Air filter and screenless air filter cage, was worth one horsepower everywhere, I began to admire its rugged good looks. Sadly, with the hump-back Twin Air air filter, I couldn't run the sleek Cycra radiator shrouds that the MXA said improved the ergonomics greatly.
Now I love my 2017 Yamaha YZ450F and you can read a detailed version of everything MXA did to my bike (and much more) in the upcoming August 2017 issue of MXA. For me, it was time to go to the Yamaha Dealer show and see what the 2018 bike had to offer.
Three great Yamaha dealers. Simi Valley Cycles' Duane Kubes, Thousand Oaks Powersports' Jef Harriott and Capitol Yamaha's Pete Brown. Pete sponsored Jon Ortner on Yamahas back in 1983 through Goleta Yamaha.

For 2018, Yamaha has risen to the challenge with their core design changes. The 2018 model directly addresses their frame geometry issues with numerous frame changes. The engine has been rotated 2 degrees forward to offer more weight bias towards the front end. The rear of the bike is lowered 20mm. The triple clamp offset has been changed from 25mm to 22mm. The airbox has been redesigned to accept a larger air filter (and flow more air through Cycra-like radiator wings). The cockpit is one inch narrower at the riders knees and the bike looks lean. A modified cylinder head, along with engine, piston and cam changes are designed to improved midrange power by 3.5 horsepower, with a 1.5 horsepower increase at the top end. Acceleration is said to be ultra smooth and the "hit hard, go flat and hit hard again" powerband is replaced by one steady power delivery. A new clutch pressure plate allows for a more consistent engagement out of the gate. And, it comes with an electric starter.

Travis Preston blowing up berms on the 2018 Yamaha YZ450F at Glen Helen.
This was a dealer show, not a ride day, so I will have to wait until the MXA guys let me throw a leg over their 2018 Yamaha YZ450F, but Travis Preston looked fantastically confident and smooth as he rode several exhibition motos for the assembled dealers. Travis boosted the jumps high and far, and the corners came to him with ease. New frame, narrower ergos, lower seat height, new mapping (with a new wi-fi based app that allows maps to be change via your smart phone), a refined engine (with more crankshaft inertia), increased power and electric start leave me feeling optimistic about being a loyal Yamaha YZ450F riders into the future. But, it leaves me wondering how the MXA guys could change virtually everything on my 2017 Yamaha YZ450F that Yamaha would focus on with their 2018 model.
• TAKE A LAP OF THE OLD SCHOOL SCRAMBLES TRACK DESIGN WITH GARY JONES
• THIS WEEK'S BIRTHDAY BOYS: BADSHAW TURNS 45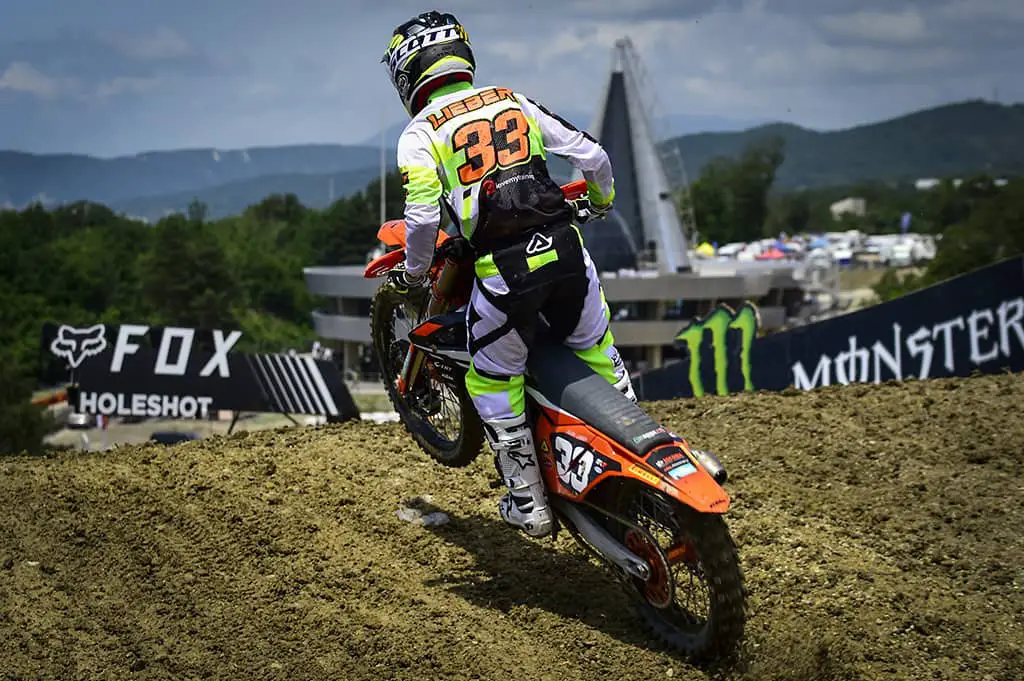 June 15…Julien Lieber 1994
June 15…Willy Browning
June 16…Jimmy Albertson 1988
June 16…Greg Berg

June 16…Grant Langston 1982
July 17…Nico Izzi 1990
July 17…Carey Hart 1975
July 17…Chuck "Feets" Minert 1931
July 18…Gene Ritchie 1936
July 18…Jeremy Seewer 1994
Jeff Stanton, Damon Bradshaw and Jeff Ward at the 1990 MXDN—which they won.
July 19…Damon Bradshaw 1972
July 19…Mel Pocock 1992
July 19…Cole Siebler
July 19…Christian Craig 1991
July 19…Jonathan Barragan 1985
July 20…Christophe Charlier 1991
July 21…John DeSoto 1947
July 21…Allan Brown
• ONE YEAR AGO: REMEMBERING DEWAYNE JONES
One year ago Dewayne Jones passed away. The former Team Yamaha, Honda and Can-Am rider was the brother of four-time Champions Gary Jones and a member of the famous Jones gang. As the stars of the 1970s head towards their 70s, we will lose many more in the coming years.
• HUSQVARNA'S 2018 RACE-READY FS450 SUPERMOTO MACHINE
The new 2018 Husqvarna FS450 will have an updated engine with an all-new Suter slipper clutch, a handlebar-mounted map and launch control switch, 44 mm Keihin throttle body. The 16.5" and 17" Alpina tubeless spoked wheels are matched with Bridgestone 125/80 R420 and 165/65 R420 slicks and stopping power is guaranteed by a  310mm Brembo front brake system with a four-piston radially mounted caliper. See you Husqvarna dealer for more info.
• 2018 AMA SUPERCROSS CHAMPIONSHIP
2018 AMA SUPERCROSS SCHEDULE
Jan. 6……………………..…Anaheim, CA
Jan. 13………………………Houston, TX
Jan. 20………………………Anaheim, CA
Jan. 27………………………Glendale, AZ
Feb. 3……………………..…Oakland, CA
Feb. 10………………………San Diego, CA
Feb. 17………………………Arlington, TX
Feb. 24………………………Tampa, FL
Mar. 3……………………..…Atlanta, GA
Mar. 10………………………Daytona, FL
Mar. 17………………………St. Louis, MO
Mar. 24………………………Indianapolis, IN
Apr. 7……………………..…Seattle, WA
Apr. 14………………………Minneapolis, MN
Apr. 21………………………Foxborough, MA
Apr. 28………………………Salt Lake City, UT
May 5…………………….…Las Vegas, NV
• AMA NATIONAL POINTS: WHO'S WHO HEADING TO MT. MORRIS

The 450 class sweeps out of Thunder Valley's first turn. Photo: Kyoshi Becker

AMA 450 NATIONAL CHAMPIONSHIP STANDINGS
(After 3 of 12 Rounds)
1. Marvin Musquin…127
2. Eli Tomac…110
3. Blake Baggett…108
4. Jason Anderson…98
5. Justin Bogle…86
5. Dean Wilson…84
7. Cole Seely…81
8. Broc Tickle…79
9. Josh Grant…76
10. Justin Barcia…69
Jeremy Martin is a two-time AMA 250 National Champion. He is currently third in 250 points behind Zach Osborne and his brother Alex.

AMA 250 NATIONAL CHAMPIONSHIP STANDINGS
(After 3 of 12 Rounds)
1. Zach Osborne…119
2. Alex Martin…110
3. Jeremy Martin…101
4. Joey Savatgy…93
5. Austin Forkner…89
6. Colt Nichols…89
7. Adam Cianciarulo…85
8. Aaron Plessinger..78
9. Mitchell Harrison…66
10. Dylan Ferrandis…64
• 2017 AMA NATIONAL WINNERS
If pre-season gossip was worth anything, Eli Tomac would be unbeaten in 2017 and enjoying a massive points lead. So much for pit pundits.

Date           Venue                                      450                                  250
May 20……Hangtown, CA……………Eli Tomac……………..Zach Osborne
May 27.……Glen Helen, CA………….Marvin Musquin……Zach Osborne
June 3..……Thunder Valley, CO……Blake Baggett………..Joey Savatgy
June 17..….Mt. Morris, PA
June 24.….Muddy Creek, TN
July 1.…..…Red Bud, MI
July 8..……Southwick, MA​
July 22.…..Millville, MN​
July 29.…..Washougal, WA
Aug. 12..….Unadilla, NY​
Aug. 19..….Budds Creek, MD​
Aug. 26.….Crawfordsville, IN
450 Points leader...Marvin Musquin (KTM)
250 Points leader…Zach Osborne (Hus)
• KURT CASELLI FOUNDATION BENEFIT ON JUNE 17
For more information go to www.kurtcaselli.com
• 41ST HIGH POINT NATIONAL AT MT. MORRIS ON JUNE 17
For more info go to www.highpointpromx.com
• REM MOTOCROSS AT GLEN HELEN ON JUNE 24
For more info go to www.remsatmx.com
• OLD SCHOOL SCRAMBLES ON GLEN HELEN'S OFFROAD TRUCK TRACK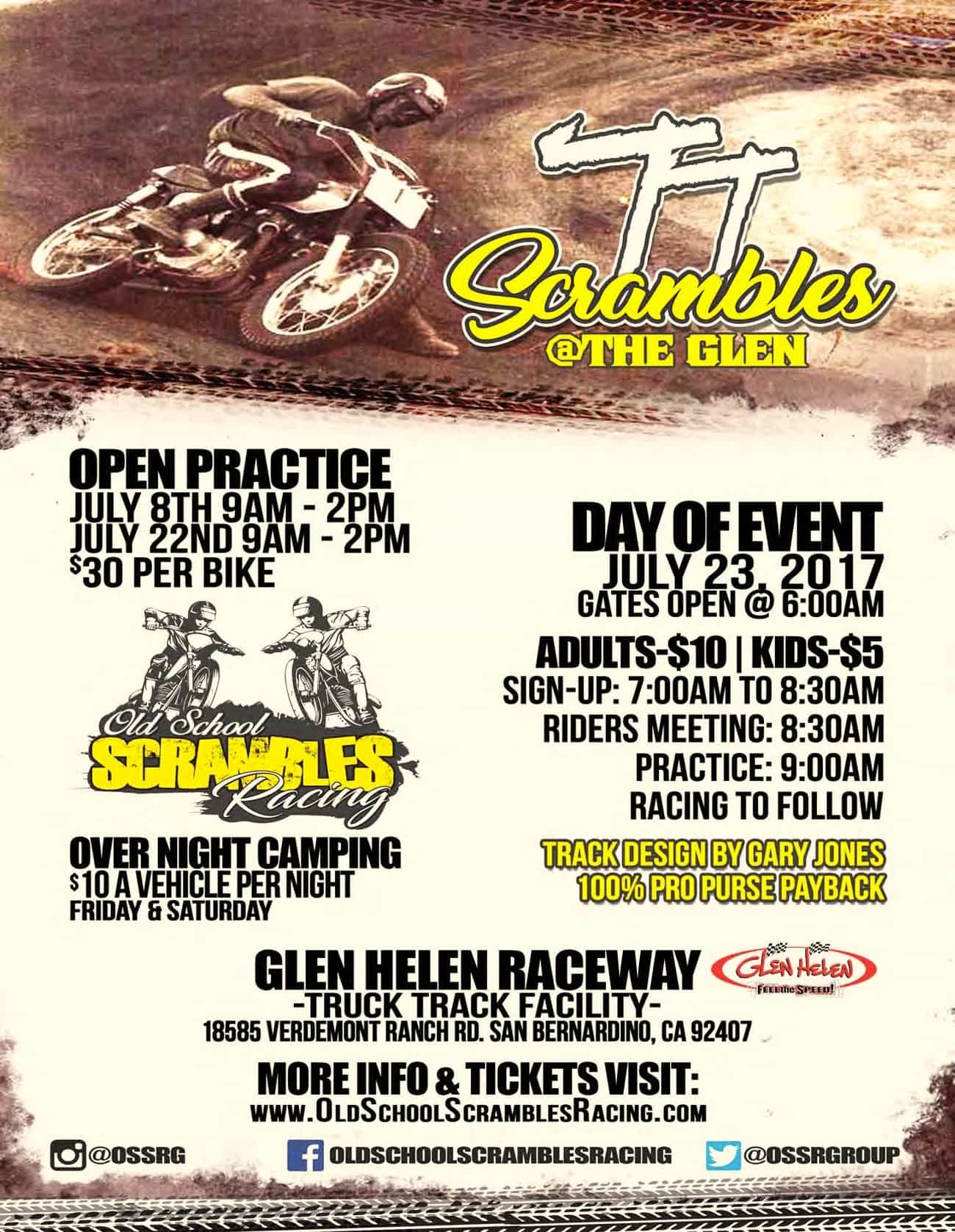 Gary Jones will be designing a special Old School Scrambles track on Glen Helen's Lucas Oil Offroad Truck track for a race on July 23, 2017. For more info go www.oldschoolscramblesracing.com.
• THE PARIS SUPERCROSS ON NOVEMBER 18-19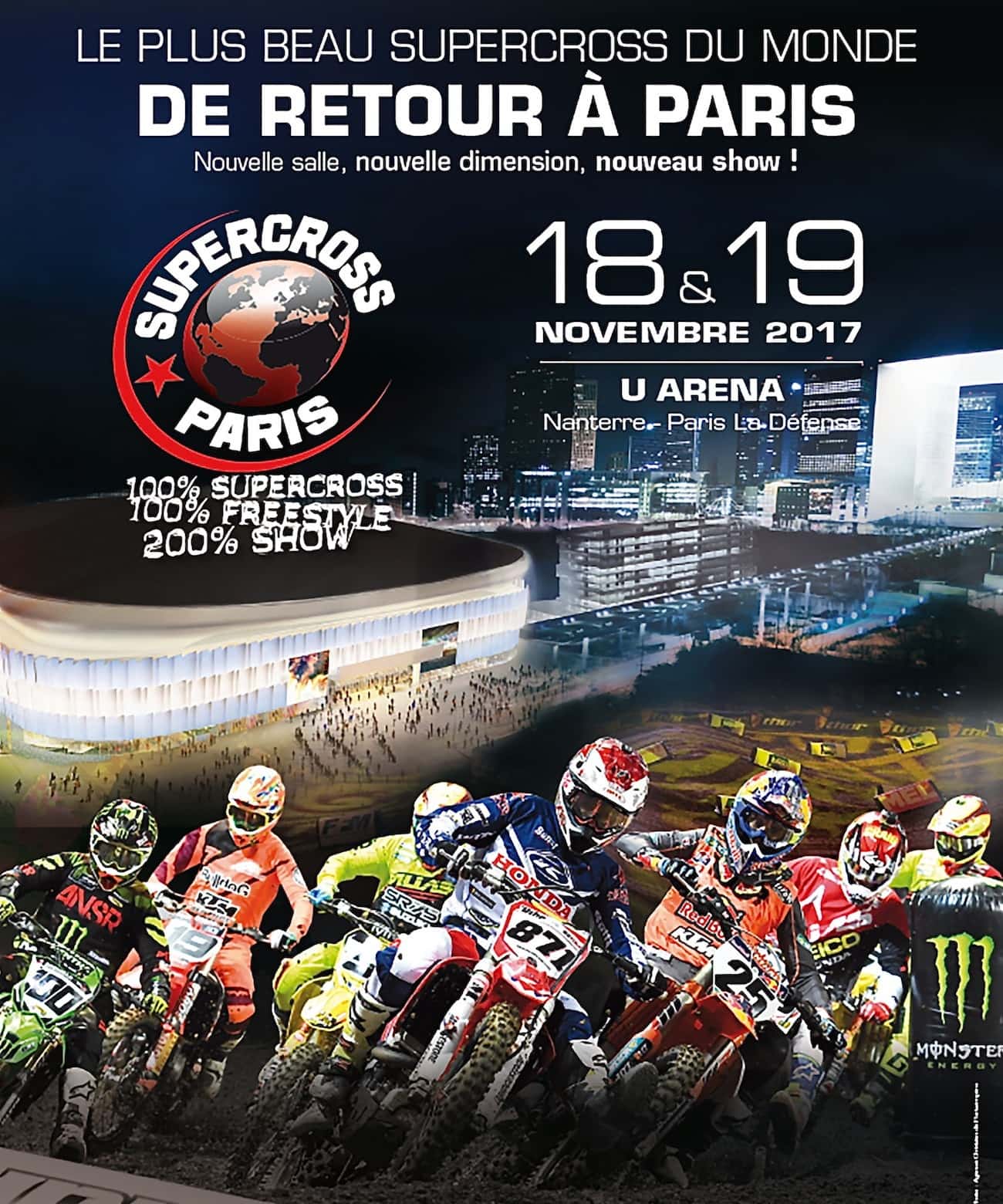 The 2017 Paris Supercross will move to the brand new U-Arena in the Paris business district. The U-Arena seats 24,000 spectators and has a larger floor area than Lille or Bercy. The 2017 Paris Supercross will be held on November 18-19, 2017.
• 2017 GRAND PRIX WINNERS AT A GLANCE
Clement Desalle became the sixth rider to win a 450 GP this season.

Date                   Venue                                     450                                 250
Feb. 25………..Qatar…………….Tony Cairoli…………..Pauls Jonass
Mar. 5…………Indonesia………Shaun Simpson………Jeremy Seewer
Mar. 19……….Argentina……….Tim Gajser…………….Pauls Jonass
Apr. 2…………Mexico……………Tim Gajser…………….Thomas Covington
Apr. 16………..Italy………………Tony Cairoli…………..Jorge Prado
Apr. 23……….Holland………….Gautier Paulin………..Pauls Jonass
May 7………….Latvia…………….Jeffrey Herlings……..Thoma Kjer Olsen
May 21……….Germany…………Tony Cairoli……………Jeremy Seewer
May 28……….France……………Clement Desalle………Pauls Jonass
June 11……….Russia……………Clement Desalle………Pauls Jonass
June 25……….Italy
July 2…………Portugal
July 23……….Czech Republic
Aug. 6…………Belgium
Aug. 13……….Switzerland
Aug. 20……….Sweden
Sept. 3………..USA
Sept. 10……….Holland
Sept. 17……….France
450 points leader…Tony Cairoli (KTM)
250 points leader…Pauls Jonass (KTM)
• GP POINTS STANDINGS: WHO'S WHO HEADING TO ITALY ON JUNE 11

The Russian GP was a little muddy. Jeffrey Herlings tried to soak as much of it up as possible.

FIM 450 WORLD CHAMPIONSHIP STANDINGS
(After 10 of 19 Rounds)
1. Tony Cairoli…381
2. Clement Desalle…334
3. Gautier Paulin…333
4. Jeffrey Herlings…291
5. Tim Gajser…261
6. Jeremy Van Horebeek…261
7. Romain Febvre…242
8. Evgeny Bobryshev…233
9. Max Nagl…223
10. Arnaud Tonus…202
Benoit Paturel hydroplanes his way around the Russian GP.
FIM 250 WORLD CHAMPIONSHIP STANDINGS
(After 10 of 19 Rounds)
1. Pauls Jonass…414
2. Jeremy Seewer…369
3. Thomas Kjer Olsen…317
4. Julien Lieber…308
5. Benoit Paturel…294
6. Jorge Prado…230
7. Thomas Covington…225
8. Hunter Lawrence…199
9. Brian Bogers…184
10. Brent Van doninck…174
• 2017 TV SCHEDULE: MT. MORRIS AIRS ON JUNE 17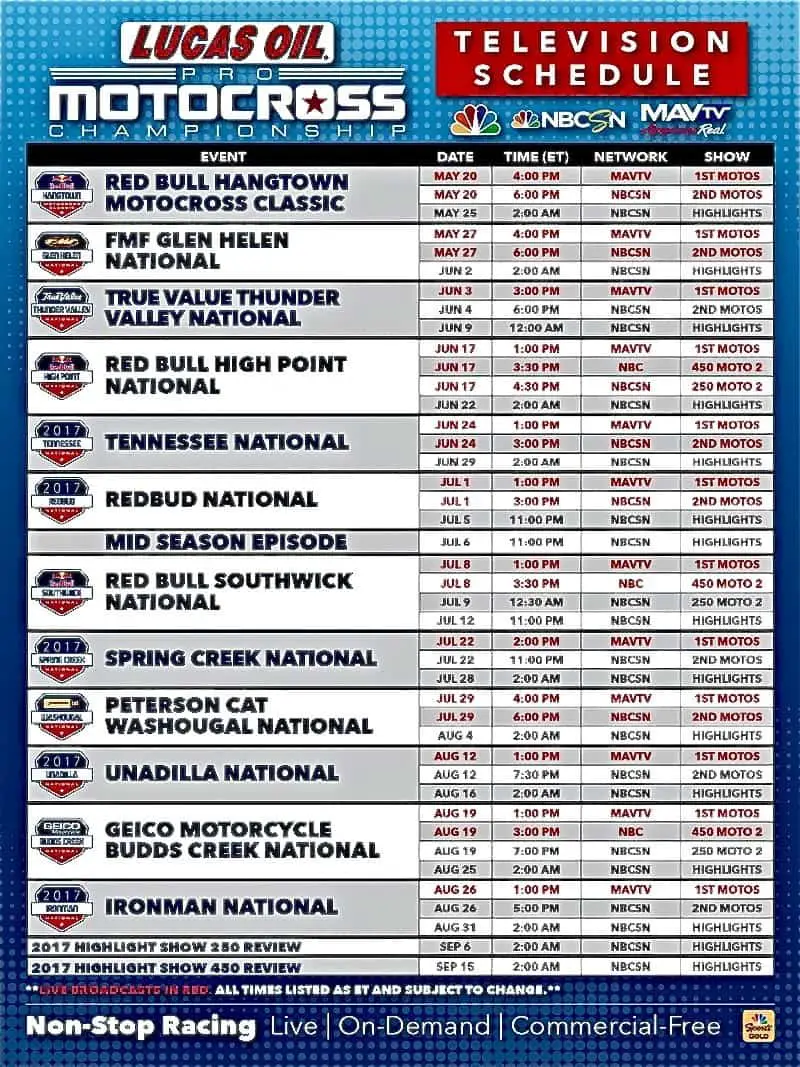 If you missed Thunder Valley, you can see the recap show on Friday, June 9, at 12:00 a.m. The next National, in Mt. Morris, will air on Saturday, June 17 (on Mav, NBC and NBCSN.
• HOW TO SUBSCRIBE & GET MXA FOR FREE: ACTUALLY, WE PAY YOU
Do you subscribe to MXA? You should. We know that you think that print magazines are dead and that the internet will fill the void, but most of the stuff in the current issue of MXA won't appear on the web for several months, if at all. Luckily, you can get all of MXA on your iPhone, iPad, Kindle or Android by going to the Apple Store, Amazon or Google Play. Better yet get the Digital desktop version at https://hi-torque.com/product/motocross-action-digital-edition/ for $9.99 a year.
The MXA test riders prefer the print version and not just because it is delivered by a uniformed employee of the U.S. Government, but because right now you can get 12 issues for $15.95 and a free $25 Gift Card from Rocky Mountain ATV/MC. That means that there is a profit to be made in this deal for you. For the Print magazine go to: https://hi-torque.com/product/motocross-action/
• HOW IS YOUR TWITTER GAME GOING? UP IT BY FOLLOWING MXA
Follow us to see fresh content every day at www.twitter.com/MXAction or on twitter at "MXAction"
• 2017 MOTOCROSS SCHEDULES: WHERE TO BE & WHEN TO BE THERE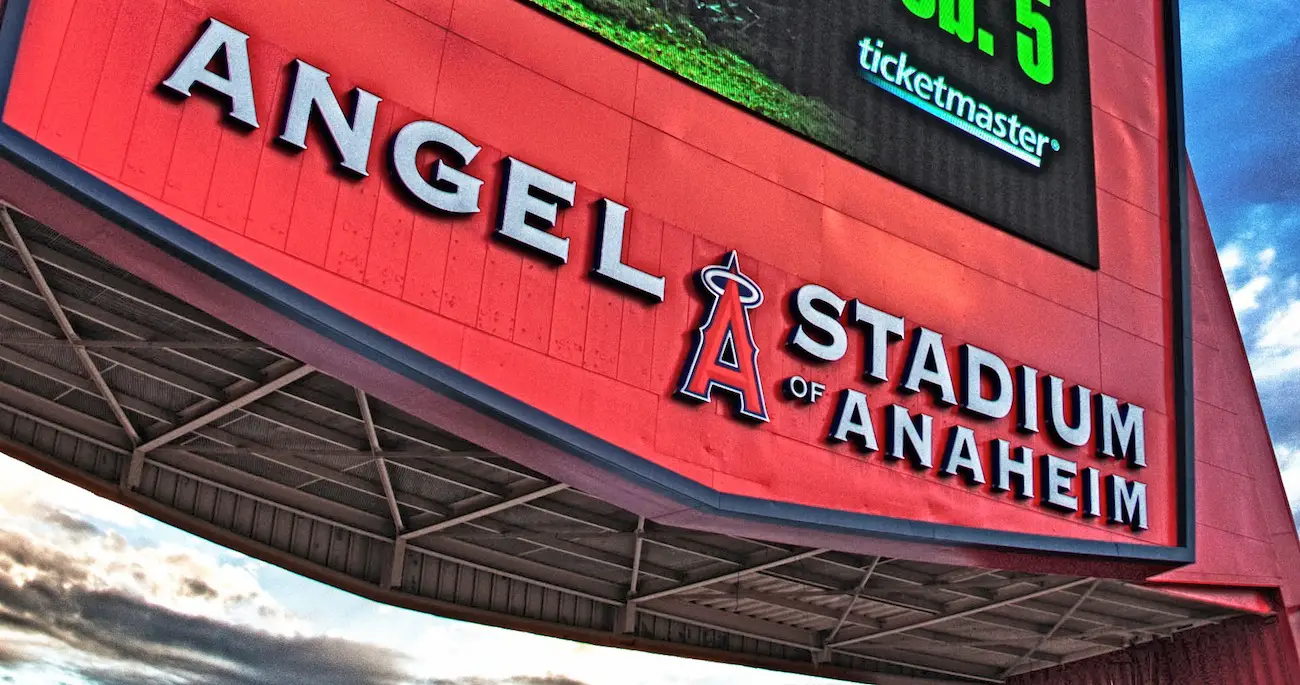 The 2018 Supercross schedule has some surprises. There is only one Anaheim event. Detroit, Toronto and New Jersey are gone. Houston, Boston, Atlanta and Tampa are back.

2018 AMA SUPERCROSS CHAMPIONSHIP
Jan. 6……………………..…Anaheim, CA
Jan. 13………………………Houston, TX
Jan. 20………………………Anaheim, CA
Jan. 27………………………Glendale, AZ
Feb. 3……………………..…Oakland, CA
Feb. 10………………………San Diego, CA
Feb. 17………………………Arlington, TX
Feb. 24………………………Tampa, FL
Mar. 3……………………..…Atlanta, GA
Mar. 10………………………Daytona, FL
Mar. 17………………………St. Louis, MO
Mar. 24………………………Indianapolis, IN
Apr. 7……………………..…Seattle, WA
Apr. 14………………………Minneapolis, MN
Apr. 21………………………Foxborough, MA
Apr. 28………………………Salt Lake City, UT
May 5…………………….…Las Vegas, NV
2017 AMA NATIONAL CHAMPIONSHIP
May 20……………………Hangtown, CA
May 27.…………………..Glen Helen, CA
June 3..………………….Thunder Valley, CO
June 17..…………………Mt Morris, PA
June 24.………………….Muddy Creek, TN
July 1.…………………….Red Bud, MI
July 8..……………………Southwick, MA​
July 22.…………………..Millville, MN​
July 29.…………………..Washougal, WA
Aug. 12..………………….Unadilla, NY​
Aug. 19..………………….Budds Creek, MD​
Aug. 26.…………………..Crawfordsville, IN
2017 FIM MOTOCROSS WORLD CHAMPIONSHIP
Feb. 25…………………….Qatar (Saturday)
Mar. 5………………………Indonesia
Mar. 19…………………….Argentina
Apr. 2………………………Mexico
Apr. 16……………………..Italy
Apr. 23…………………….Holland
May 7………………………Latvia
May 21…………………….Germany
May 28…………………….France
June 11…………………….Russia
June 25……………………Italy
July 2……………………….Portugal
July 9……………………….San Marino (Canceled)
July 23……………………..Czech Republic
Aug. 6……………………..Belgium
Aug. 13…………………….Switzerland
Aug. 20…………………….Sweden
Sept. 3……………………..Gainesville, FL
Sept. 10……………………Holland
Sept. 17…………………….France
2017 MOTOCROSS DES NATIONS
Oct. 1…………………..Matterley Basin, Great Britain
2017 TRAVIS PASTRANA'S NITRO WORLD GAMES
June 24……………….Salt Lake City, UT
2017 AMA LORETTA LYNN AMATEUR NATIONAL CHAMPIONSHIP
July 31-Aug. 5…..…Hurricane Mills, TN
RED BULL STRAIGHT RHYTHM IV
Oct. 21………………….Pomona, CA
2017 WOMEN'S MOTOCROSS CHAMPIONSHIP
Mar. 13…………………….Daytona Beach, FL
Mar. 25……………………Wortham, TX
Apr. 9………………………San Diego, CA
May 5………………………Las Vegas, NV
May 18-19………………..Hangtown, CA
June 2…………………….Thunder Valley, CO
June 16……………………Mt. Morris, PA
Aug. 5……………………..Hurricane Mills, TN
2017 WORLD OFF ROAD CHAMPIONSHIP (WORCS)
Jan. 6-8…………………….Taft, CA
Jan. 27-29…………………Primm, NV
Feb. 17-19………………….Taft, CA
Mar. 10-12…………………Lake Havasu, AZ
Apr. 1-2…………………….Las Vegas, NV
Apr. 21-23…………………Hurricane, UT
May. 19-21…………………Cedar City, UT
Jun. 16-17…………………Glen Helen, CA
Sept. 8-10…………………Glen Helen, CA
Oct. 6-8…………………….Adelanta, CA

2017 MAXXIS BRITISH NATIONAL CHAMPIONSHIP
Apr. 9………………………Lyng
Apr. 30…………………….Canada Heights
May 14……………………Hawkstone Park
June 18……………………Desertmartin
July 9………………………Sherwood
July 16…………………….Blaxhall
July 30…………………….Preston Docks
Aug 27……………………..Foxhill
2017 BELGIAN NATIONAL CHAMPIONSHIP
Mar. 12……………………Moerbeke-Waas
Mar. 26……………………Kruishoutem
Apr. 2……………………..Genk
Apr 10…………………….Mons
Apr. 18……………………Axel
Apr. 30……………………Wuustwezel
June 11…………………..Comines
June 18………………….Genk
July 22……………………Axel
July 23…………………..Hasselt
July 30…………………..Gooik
Aug. 15…………………..Balen
Aug. 20………………….Wachtebeke
Aug. 27………………….Orp le Grand
2017 CANADIAN NATIONAL CHAMPIONSHIP
June 4……………………Whispering Pines, BC
June 11………………….Blackwater, BC
June 18………………….Wild Rose, AB
June 25………………….Moto Valley, SK
July 9…………………….Gopher Dunes, ON
July 16…………………..Notre-Dame-du-Bon-Conseil, QC
July 23…………………..Pleasant Valley, NS
July 30…………………..Riverglade, NB
Aug. 6…………………….Deschambault, QC
Aug. 13……………….….RJ Motosport, ON
2017 DUTCH NATIONAL CHAMPIONSHIP
Mar. 26…………………..Oss
Apr. 9th…………………..Harfsen
May 14……………………Emmen
July 15-16……………….Lichtenvoorde
2017 ADAC GERMAN MASTERS CHAMPIONSHIP
Apr. 9……………………….Muhlberg
Apr. 30…………………….Jauer
May 14…………………….Molln
June 18……………………Bielstein
July 16…………………….Tensfeld
Aug. 27……………………Gaildorf
Sept. 24…………………..Holzgerlingen
2017 AUSTRALIAN NATIONAL CHAMPIONSHIP
April 2……………………..Wonthaggi, Victoria
April 23…………………..Appin, New South Wales
May 7……………………..Connondale, Queensland
May 21……………………Horsham, Victoria
May 28……………………Murray Bridge, South Australia
July 3……………………..Nowra, New South Wales
July 16……………………Shepparton, Victoria
July 30……………………Port Macquarie, New South Wales
Aug. 13…………………..Toowooba, Queensland
Aug. 20……………………Coolum, Queensland
2017 AUSTRALIAN SUPERCROSS CHAMPIONSHIP
Sept. 9…………………..Queensland
Sept. 23…………………Queensland
Oct. 14…………………..TBA
Oct. 26…………………..South Australia
Nov. 4…………………….Victoria
Nov. 11-12……………..New South Wales
2017 AMA SUPERCROSS CHAMPIONSHIP
Jan. 7…………………………Anaheim, CA
Jan. 14………………………San Diego, CA
Jan. 21………………………Anaheim, CA
Jan. 28………………………Glendale, AZ
Feb. 4……………………….Oakland, CA
Feb. 11………………………Arlington, TX
Feb. 18………………………Minneapolis, MN
Feb. 25………………………Atlanta, GA
Mar. 4………………………Toronto, ON
Mar. 11………………………Daytona, FL
Mar. 18………………………Indianapolis, IN
Mar. 25………………………Detroit, MI
Apr. 1…………………………St. Louis, MO
Apr. 8………………………..Seattle, WA
Apr. 22……………………….Salt Lake City, UT
Apr. 29……………………….New York, NY
May 6………………………….Las Vegas, NV
2017 AMSOIL ARENACROSS CHAMPIONSHIP
Jan. 7-8…………………….Cincinnati, OH
Jan. 13-15…………………Grand Rapids, MI
Jan. 20-22…………………Baltimore, MD
Jan. 28-29…………………Nashville, TN.
Feb. 4-5…………………….Louisville, KY
Feb. 18-19…………………Kansas City, MO
Feb.y 25-26……………….Tampa, FL
Mar. 3-5…………………….Southaven, MS
Mar. 11-12…………………New Orleans, LA
Mar. 18-19…………………Portland, OR
Mar. 24-26…………………Reno, NV
April 1-2…………………….Sacramento, CA
April 21-23…………………Denver, CO
May 5-7…………………….Las Vegas, NV
2017 ITALIAN NATIONAL CHAMPIONSHIP
Jan. 29…………..………..Riola Sardo
Feb. 5………………………Malagrotta
Feb.12………………..……Ottobiano
RICKY CARMICHAEL AMATEUR DAYTONA SUPERCROSS
Mar. 12-13…………….Daytona, FL
MTA WORLD TWO-STROKE CHAMPIONSHIP
Apr. 15…………………..Glen Helen, CA
Photos: Kyoshi Becker, Jon Ortner, Jody Weisel, Daryl Ecklund, Massimo Zanzani, Ray Archer, HusqvarnaMXA,