MXA WEEKEND NEWS ROUND-UP: THE PAST IS OVER — LET'S MOVE ON
Click on images to enlarge
• ELI TOMAC'S VEGAS STRATEGY WAS ACTUALLY LEWIS HAMILTON'S ABU DHABI STRATEGY
When Eli Tomac streaked away with the lead in the final round of the 2017 AMA Supercross Championship, it didn't take him long to realize that while that was the winning strategy for the race—it was not the winning strategy for the Championship. Winning wouldn't be enough, because no matter what he did up front, all master tactician Ryan Dungey had to do was follow him home (and as long as he was in the top four), the title would be his.
Ryan Dungey (1) didn't need to pass Eli  Tomac (3), but the fact that he did twice is testimony to his racer roots.
So, Eli Tomac did exactly what Lewis Hamilton did at the final Formula 1 Grand Prix in Abu Dhabi on November 27, 2016. Hamilton couldn't win the F1 Championship by winning the race. He needed help, but not help from his AMG Mercedes teammate Nico Rosberg, but help from the Ferrari and Red Bull teams. Rosberg was the man that Hamilton was trying to beat — but since Lewis couldn't shake Rosberg, he elected to slow down and jam Rosberg from behind with Sebastian Vettel and Max Versatppen. If Rosberg finished in the top three, he would be the 2016 F1 World Driving Champion. Hamilton had to figure out how to get Rosberg passed…twice.
The AMG Mercedes team manager told Lewis to pick up the pace, out of fear that Vettel and Verstappen would not just pass Rosberg, but Hamilton also. But, when they told him to go faster he replied something to the effect that if he didn't win the Championship he didn't care about winning the race. But, just like Tomac's copy-cat strategy, it didn't work for Hamilton either. Rosberg stuck his car behind Hamilton's and didn't leave any room for Vettel to make a move.
Neither Jason Anderson nor Josh Grant were going to pass their teammates, but when Tomac made his final move to knock Dungey down, Anderson swooped by to win the Las Vegas Supercross.

The problem with the "go slow strategy" is that if the guy you are blocking makes a move, you have to do something about it—something that is not very nice. Ryan Dungey will always be able to say that he respected Eli Tomac, and didn't do anything untoward while racing with him. Now you might think there is nothing Ryan could have done, but you are forgetting how Michael Schumacher won the 1994 World Driving Championship. Schumacher was leading Damon Hill by one point going into the final round in Australia…and many people say that he torpedoed Hill's car on purpose in the crash that damaged both of their cars. Schumacher didn't earn any points that day, but neither did Damon Hill. So, Schumacher won the Championship by one point. At any point in the Las Vegas Supercross, Ryan Dungey could have center-punched Tomac, who was slowing dramatically in an effort to force Dungey to get in front of him, but Ryan didn't do anything untoward. Tomac cannot say the same thing.
With four Supercross Championships to his credit, Ryan Dungey will enter the record books as the most strategic racer of all time. He calculated the odds of almost every move and waited for the other riders to make mistakes. Tomac made that mistake at round 16 out of 17.
Even worse, Tomac's last corner attempt to clean out Dungey, not only didn't collect Dungey, but it allowed Husqvarna's Jason Anderson to pass both of them for the win (and cost Tomac the 3-point difference between 1st and 2nd). Those 3 points mean that even if he had knocked Dungey down, Dungey could easily remounted and still gotten enough points to clinch the crown.
• 49TH ANNUAL HANGTOWN CLASSIC AMA NATIONAL MOTOCROSS
For more info to go www.hangtownmx.com
• 2017 GLEN HELEN 250/450 NATIONAL TRACK MAP — MAY 27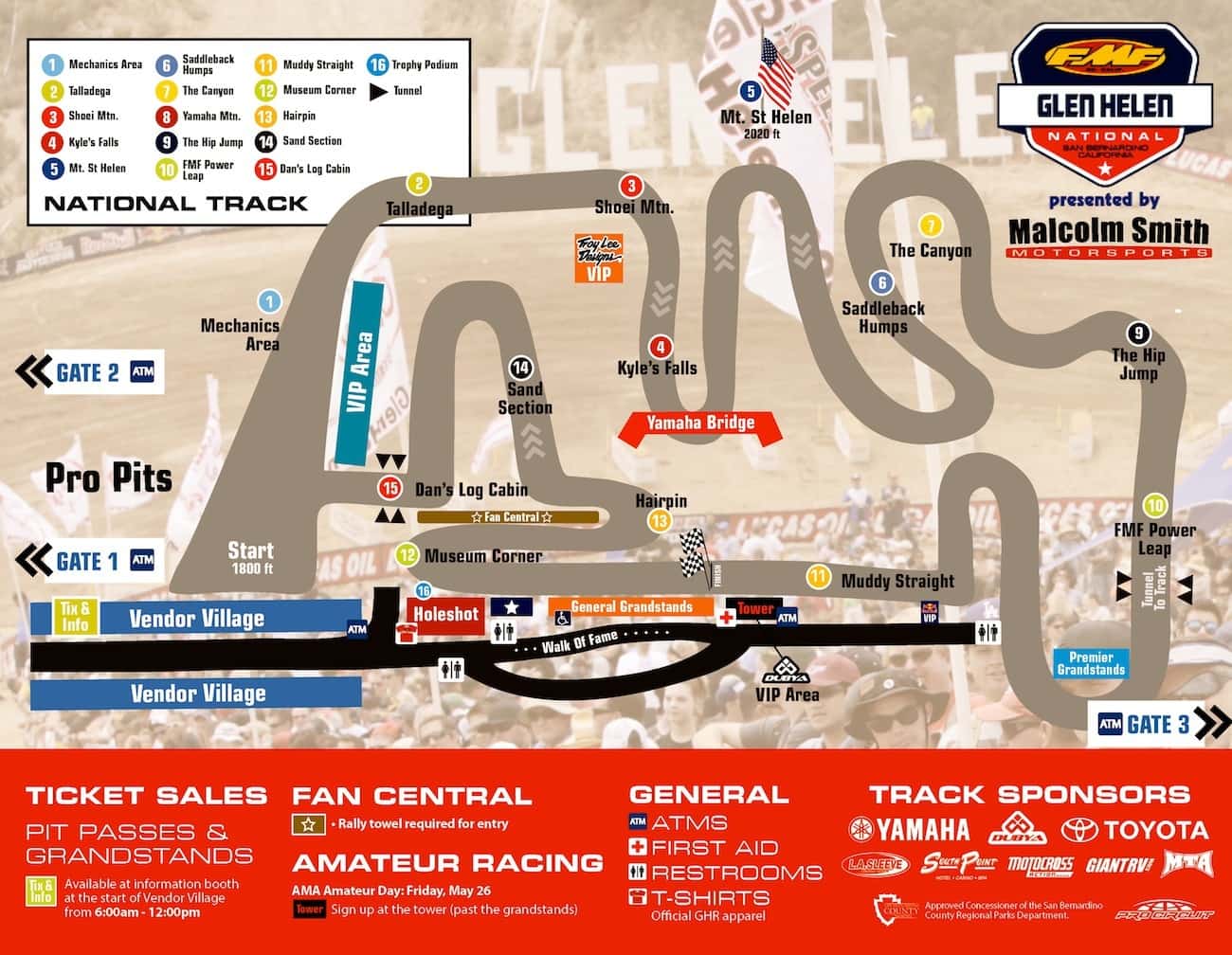 For more info go to www.glenhelen.com
• SOCAL VINTAGE MX CLASSIC AT GLEN HELEN ON JUNE 3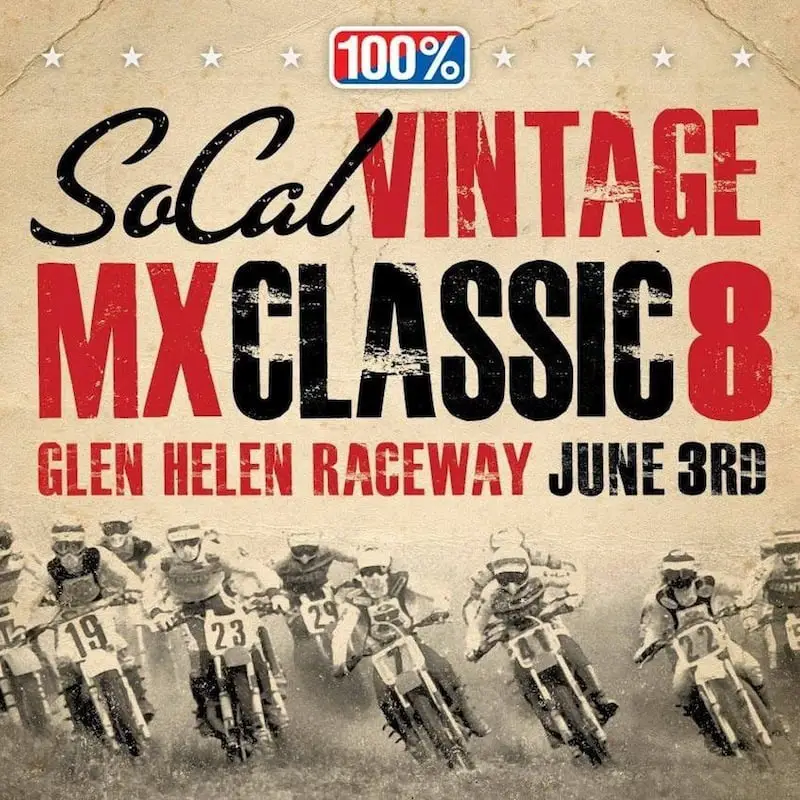 For more info go to www.socalvintagemxclassic.com
• 41ST HIGH POINT NATIONAL AT MT. MORRIS ON JUNE 17

For more info go to www.highpointpromx.com
• HOOLIGAN DIRT DASH ON MAY 20 IN TEMPLE, TEXAS

For more info go to www.horneytoadhd.com.
• MOTOCROSS SCRAMBLES ON MAY 21 AT GLEN HELEN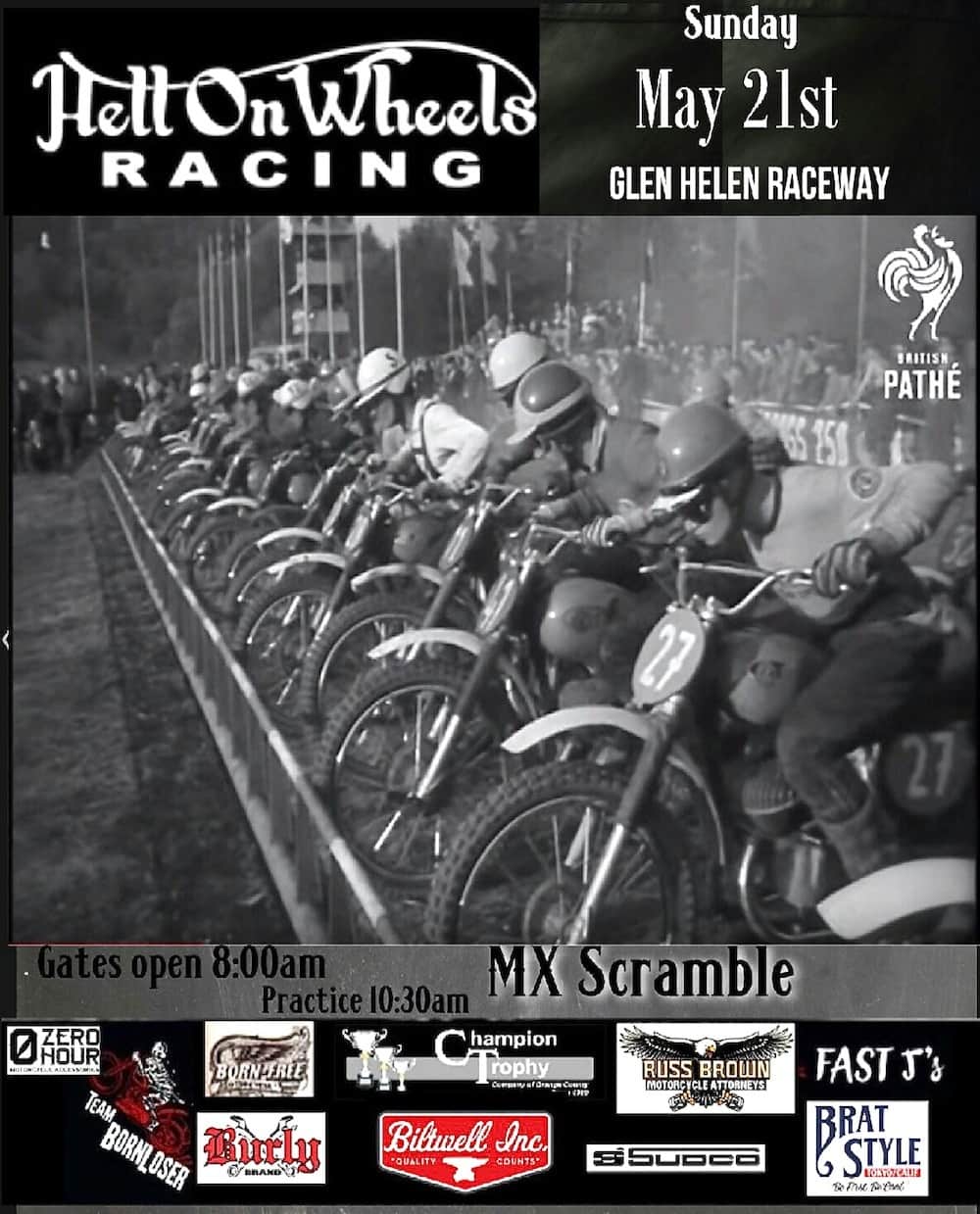 • 2017 PACIFIC NORTHWEST VINTAGE SERIES AT RIVERDALE ON MAY 27

You missed the first round in Boise, but they just keep coming. For more info go to www.pnwvmx.org
• 2017 AMA NATIONAL TV SCHEDULE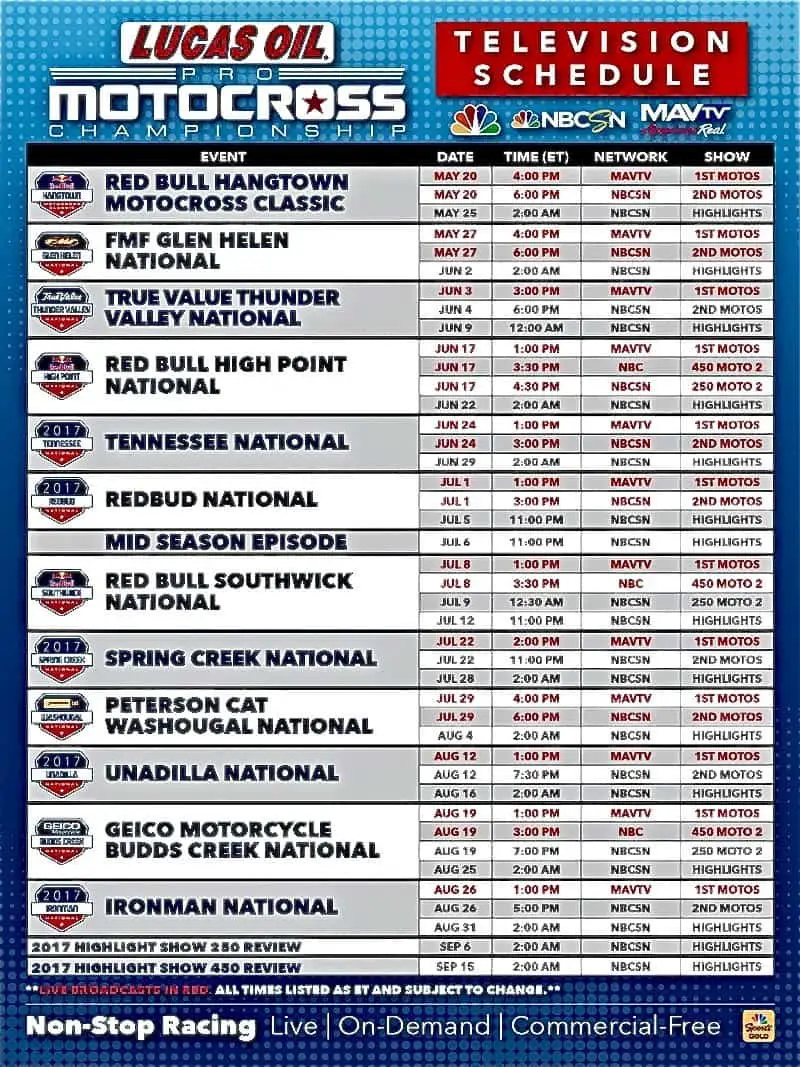 The AMA Nationals will once again call NBC, NBC Sports Network (NBCSN), and MAVTV home this year—with more than 60 hours of total broadcast time. Plus, 3 of the 12 rounds will be shown live on NBC. The second 450 motos from Mt. Morris (June 17), Southwick (July 8) and Budds Creek (August 19) will be on network TV. MAVTV will  show live coverage of the first motos at all 12 rounds, while NBCSN will carry live final moto coverage from half of the races. All times Eastern.
• 2017 SUPERCROSS WINNERS AT A GLANCE
Jason Andersonwon one race this Supercross season, but it was the one that counted. Photo: Scott Mallonee

Date           Venue                                450                                250
Jan. 7…..Anaheim, CA………………..Ken Roczen………….Shane McElrath
Jan. 14……San Diego, CA……………Ken Roczen…………..Shane McElrath
Jan. 21…Anaheim, CA………………..Ryan Dungey………..Justin Hill
Jan. 28……Glendale, AZ……………..Eli Tomac……………Justin Hill
Feb. 4……Oakland, CA………………..Eli Tomac……………Justin Hill
Feb. 11……..Arlington, TX……………Marvin Musquin….Justin Hill
Feb. 18…..Minneapolis, MN…………Eli Tomac…………..Joey Savatgy
Feb. 25……..Atlanta, GA………………Ryan Dungey………Zach Osborne
Feb. 25…..Atlanta, GA…………………Ryan Dungey………Zach Osborne
Mar. 4……….Toronto, ON…………….Eli Tomac…………..Zach Osborne
Mar. 11……Daytona, FL……………….Eli Tomac…………..Adam Cianciarulo
Mar. 18………Indianapolis, IN………Eli Tomac…………..Joey Savatgy
Mar. 25……Detroit, MI………………..Eli Tomac…………..Jordon Smith
Apr. 1…………St. Louis, MO………….Eli Tomac……………Jordon Smith
Apr. 8……..Seattle, WA……………….Marvin Musquin…..Aaron Plessinger
Apr 22……….Salt Lake, UT…………..Eli Tomac……………Shane McElrath
Apr. 29……New York, NY……………Ryan Dungey……….Zach Osborne
May 6………Las Vegas, NV…………..Ryan Dungey……….Zach Osborne
450 Points leader...Ryan Dungey (TM)
250 West Champion…Justin Hill (Kaw)
250 East Champion…Zach Osborne (Hus)
• THE FINAL 2017 AMA SUPERCROSS STANDINGS

Cooper Webb (2) never got into the top ten after his shoulder injury. He is currently 13th in points. Photo: Scott Mallonee

2017 450 SUPERCROSS POINTS STANDINGS
(After 17 of 17 races)
1. Ryan Dungey…359
2. Eli Tomac…354
3. Marvin Musquin…293
4. Jason Anderson…273
5. Davi Millsaps…221
6. Blake Baggett…220
7. Cole Seely…212
8. Dean Wilson…185
9. Chad Reed…182
10. Josh Grant…175
2017 250 WEST POINTS STANDINGS
(after 9 of 9 events)
1. Justin Hill… 202
2. Shane McElrath…164
3. Aaron Plessinger…163
4. Martin Davalos…145
5. James Decotis…137
6. Austin Forkner… 114
7. Dan Reardon (Yam)…104
8. Kyle Chisholm (Yam)…90
9. Cole Martinez (Yam)…77
10. Mitchell Oldenburg (KTM)…76
AMA 250 EAST SUPERCROSS POINTS STANDINGS
(after 9 of 9 events)
1. Zach Osborne…173
2. Adam Cianciarulo…171
3. Joey Savatgy…166
4. Jordan Smith…161
5. Dylan Ferrandis…144
6. Christian Craig…97
7. Mitchell Harrison…86
8. Luke Renzland…84
9. Anthony Rodriguez…82
• MXA PHOTO OF THE WEEK

When Vet racer Mark Moore refused to pose for the photo for his 2017 REM license, they made him one using the Prince Valiant cartoon character.

• DO YOU REMEMBER WHEN…
Jeremy McGrath raced a KTM 250SX and wore Thor gear. This old Thor ad is the best proof that any Americans have that Super-Mac ever rode a KTM because with the exception of two European Supercrosses, Jeremy dislocated his hip before his American debut…and never raced a KTM again.
• MOTORCYCLE AD OF THE WEEK: CLOTHES MAKE THE MAN

Bob Hannah didn't take money to wear somone elese gear, he started HRP and made his own gear. He is most famous for the HRP plastic chest protector.

• MXA PRODUCT SPOTLIGHT: PRO CIRCUIT 2017 CRF450 HOLESHOT DEVICE

Pro Circuit has just released their newest Launch Control for the all-new 2017 CRF450R. The  Pro Circuit Launch Control allows riders to compress the forks several inches while seated on the bike to allow more load on the front wheel for better starts. Putting more weight on front of the bike lessens the chance of a wheelie out of the starting gate. Pro Circuit Launch Controls feature a spring-less design that provides positive engagement and consistent release and the start trigger design helps simplify the installation of the entire kit. All Launch Controls are CNC-machined exclusively from aircraft grade aluminum and are a lightweight improvement to every racer's bike. The retail price is $109.95 from www.procircuit.com.
THIS WEEK'S BIRTHDAY BOYS: BROC IS 57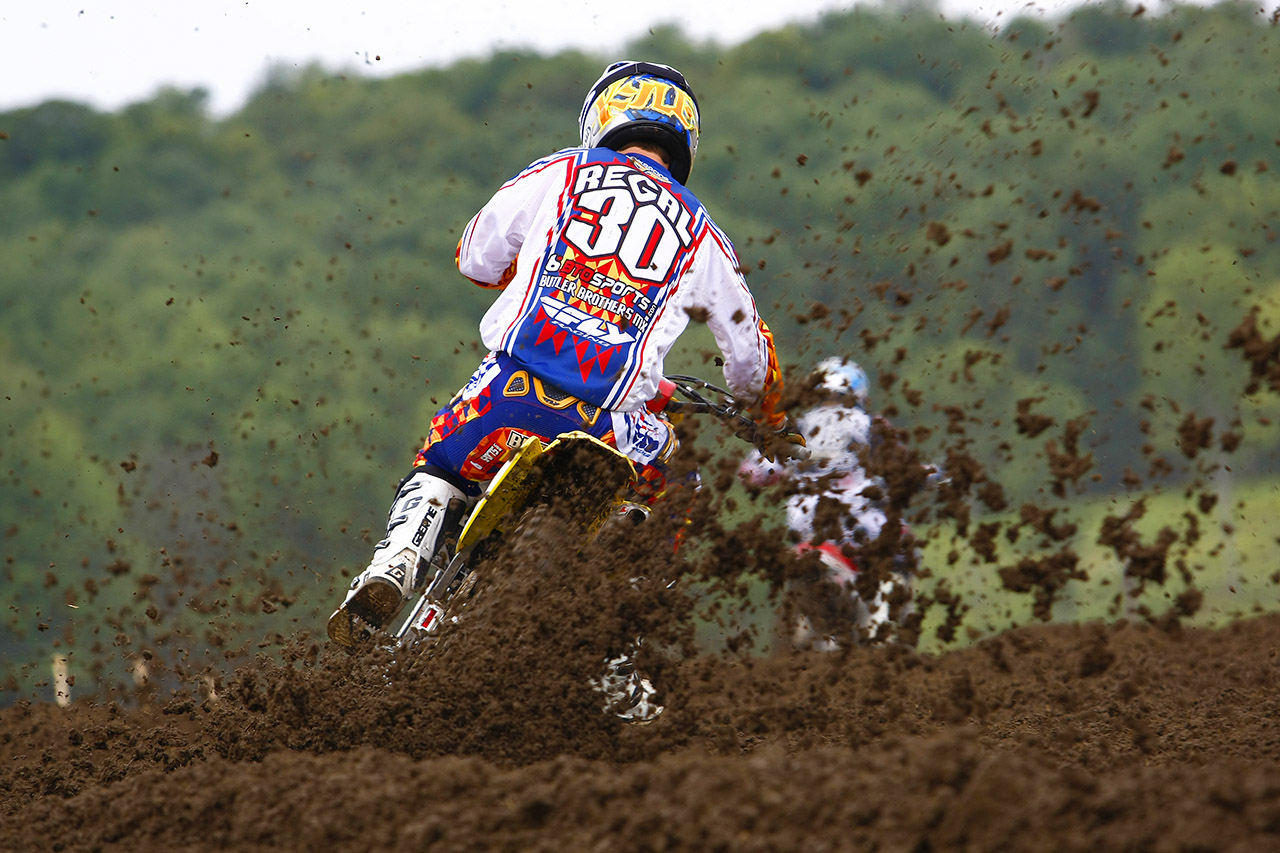 May 14…Kyle Regal 1991
May 15…Joe Oehlhof 1976
May 15…Jackson Esselman
May 15…Warren Johnson 1968
May 15…Kyle Loza 1986
May 15…Daniel McCoy 1984
May 16…Dustin Miller 1981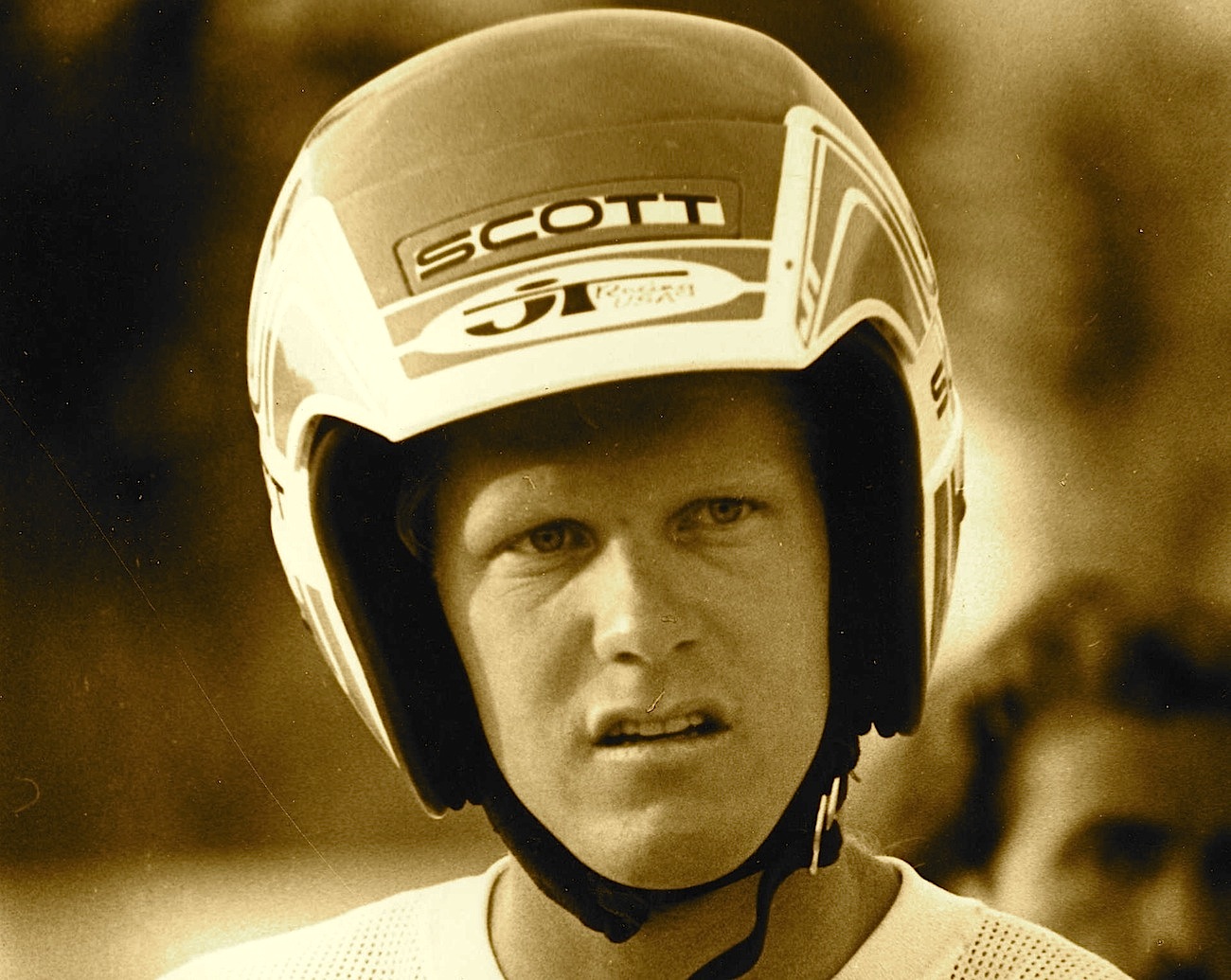 May 16…Broc Glover 1960 
May 16…Laurette Cushman
May 17…Rui Goncalves 1985
May 17…Darrin Sorenson
May 17…Ryan Abrigo
May 17…Paul Coates 1104
May 18…John Anderson 1963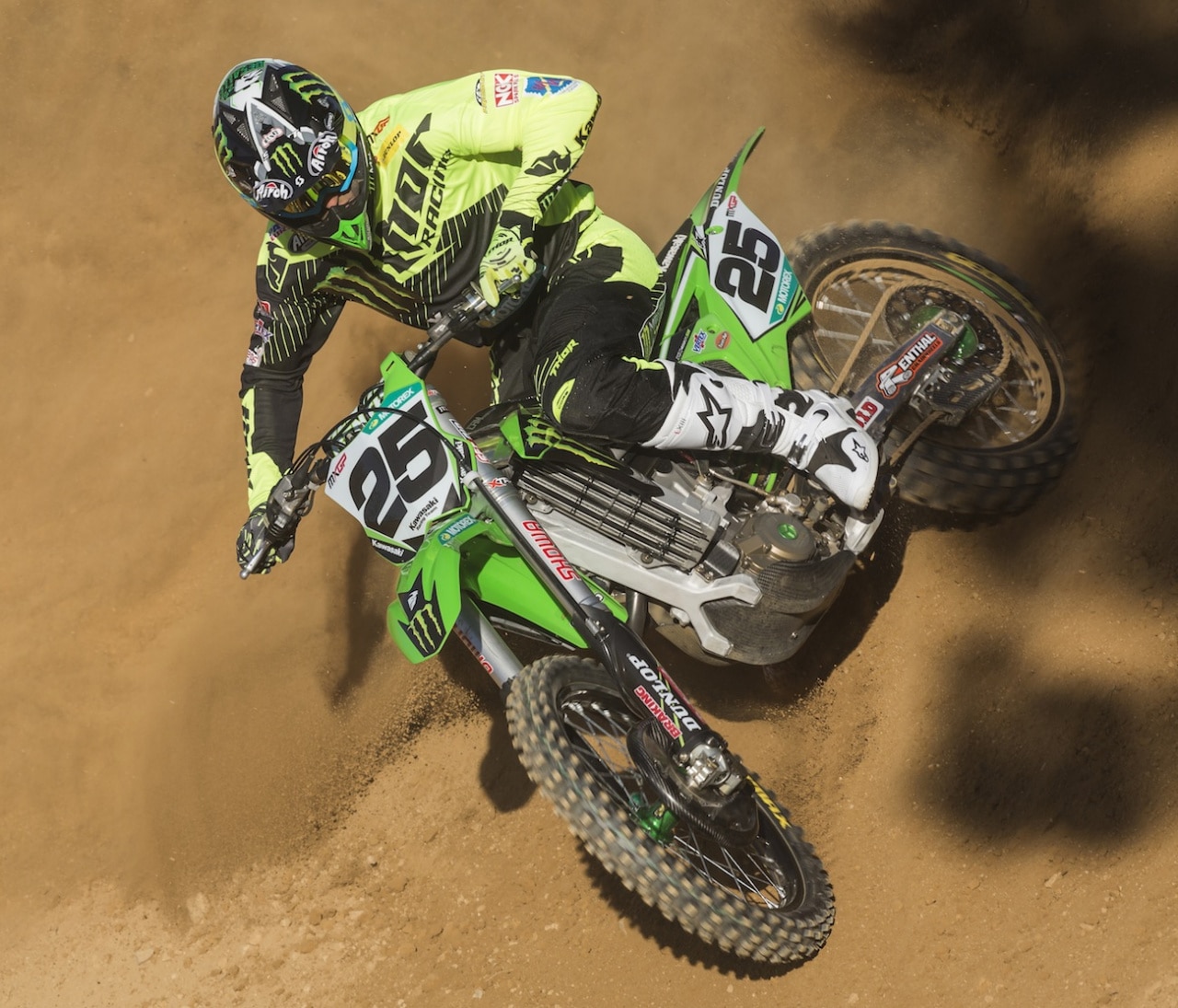 May 19…Clement Desalle 1989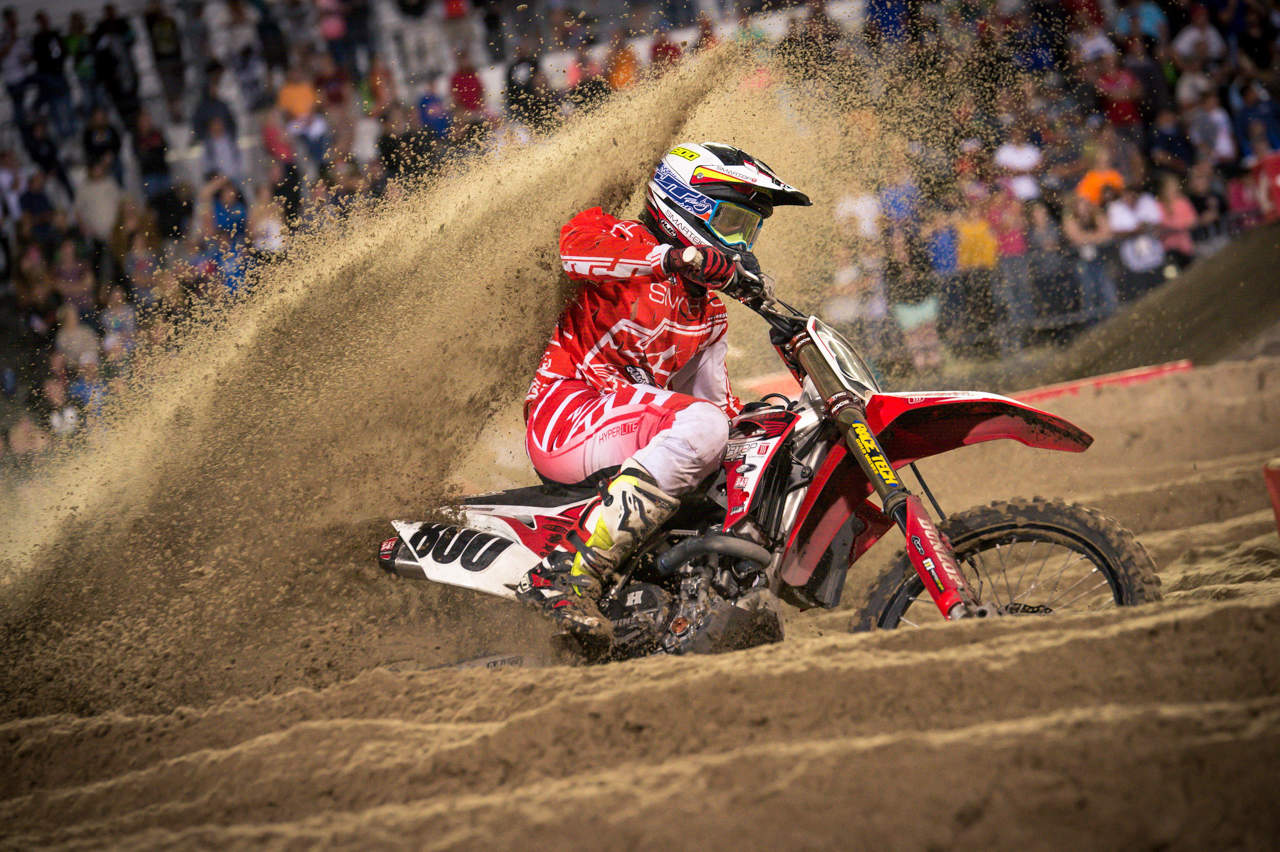 May 19…Mike Alessi 1988
• PHIL NICOLETTI IS COMING BACK
• GAVIN FAITH WINS 2017 AMA ARENACROSS CHAMPIONSHIP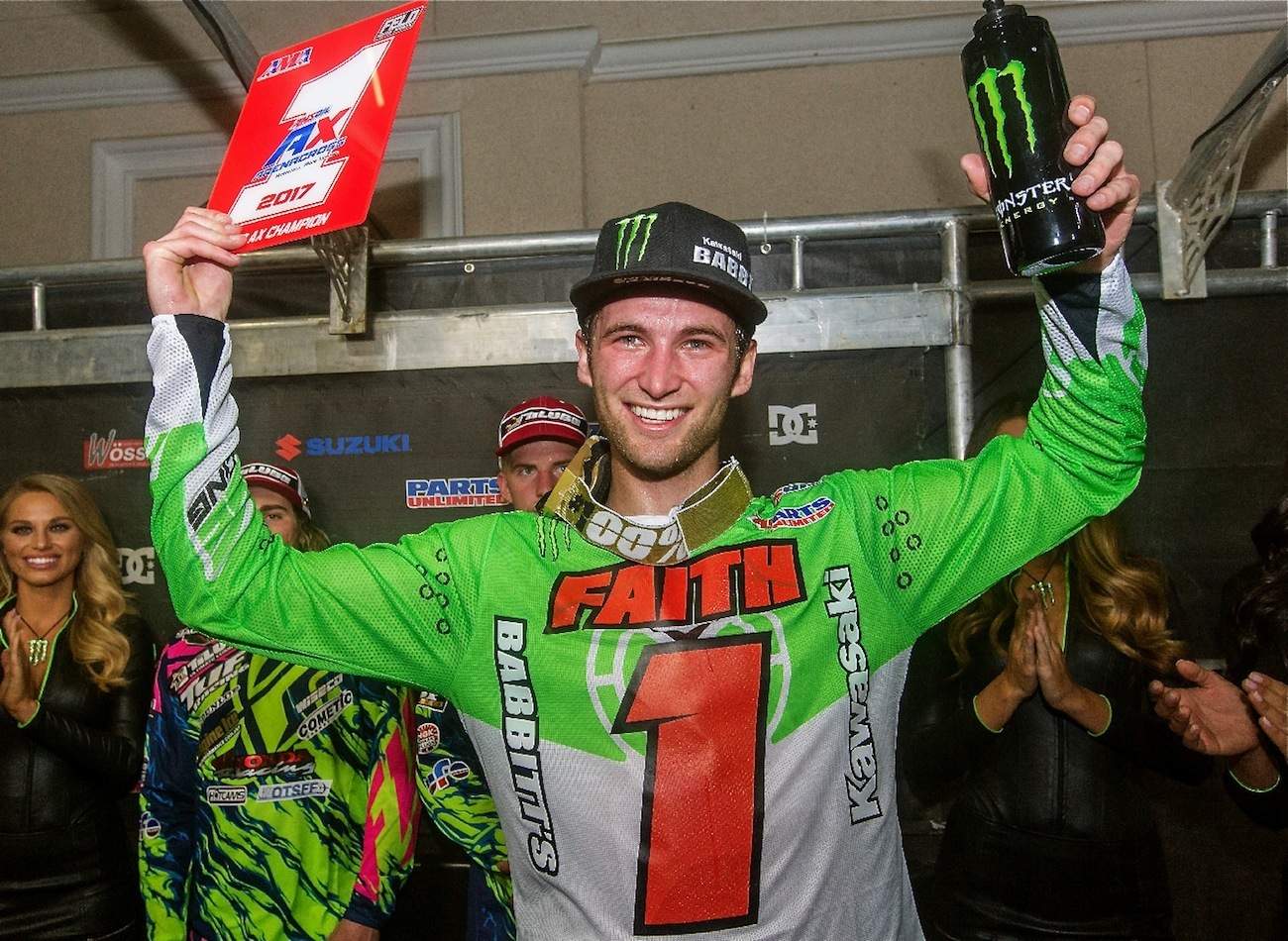 Gavin Faith won back-to-back Amsoil Arencross Championships. Photo: ShiftOne
FINAL 2017 AMA ARENACROSS STANDINGS
1. Gavin Faith (Kaw)…196
2. Jace Owen (Hon)…186
3. Chris Blose (Yam)…179
4. Daniel Herrlein (KTM)…144
5. Travis Sewell (Kaw)…123
6. Gared Steinke (Kaw)…113
7. Cody VanBuskirk (KTM)…109
8. Ben Lamay (Hon)…106
9. Matt Goerke (Yam)…40
10. Josh Osby (Kaw)…37
• SEE THE CRASH THAT COST TIM GAJSER THE RED PLATE IN LATVIA
• OLD SCHOOL SCRAMBLES ON GLEN HELEN'S OFFROAD TRUCK TRACK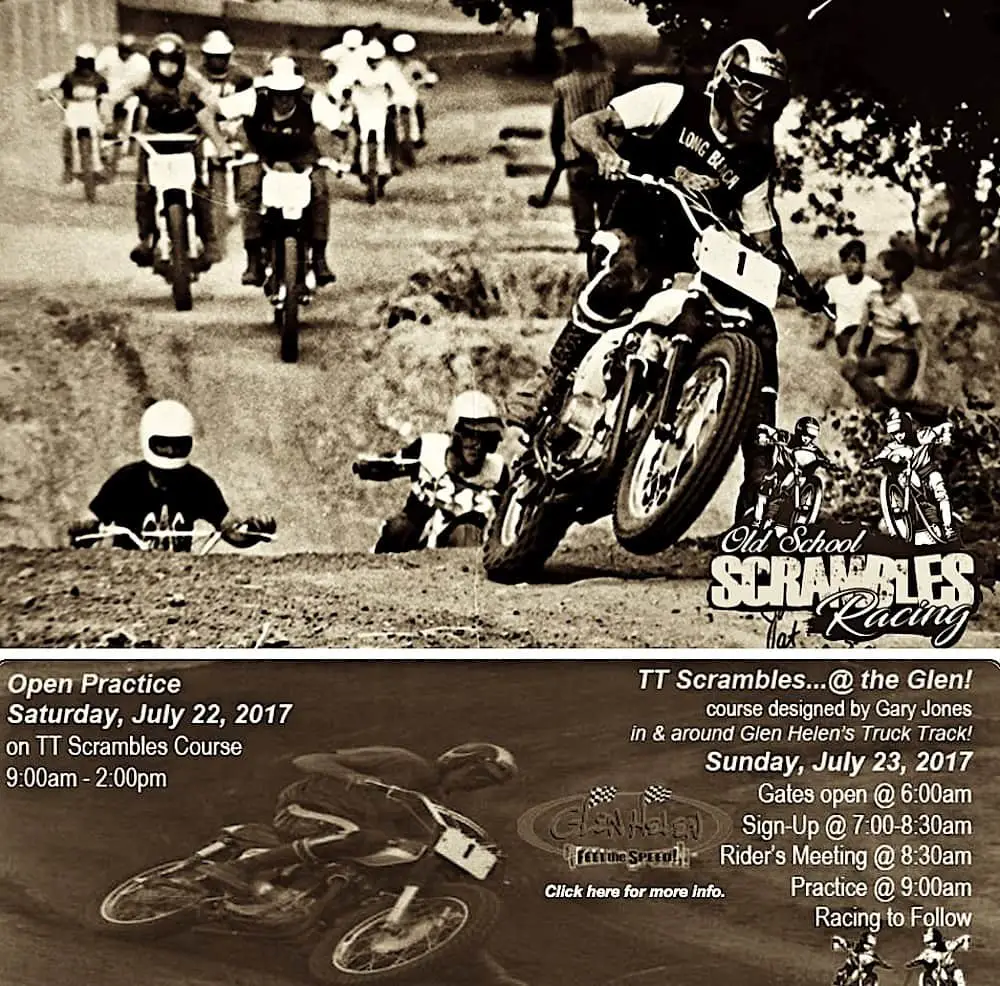 Gary Jones will be designing a special Old School Scrambles track on Glen Helen's Lucas Oil Offroad Truck track for a race on July 23, 2017. For more info go www.oldschoolscramblesracing.com.
• THE PARIS SUPERCROSS ON NOVEMBER 18-19

The 2017 Paris Supercross will move to the brand new U-Arena in the Paris business district. The U-Arena seats 24,000 spectators and has a larger floor area than Lille or Bercy. The 2017 Paris Supercross will be held on November 18-19, 2017.
• 2017 GRAND PRIX WINNERS AT A GLANCE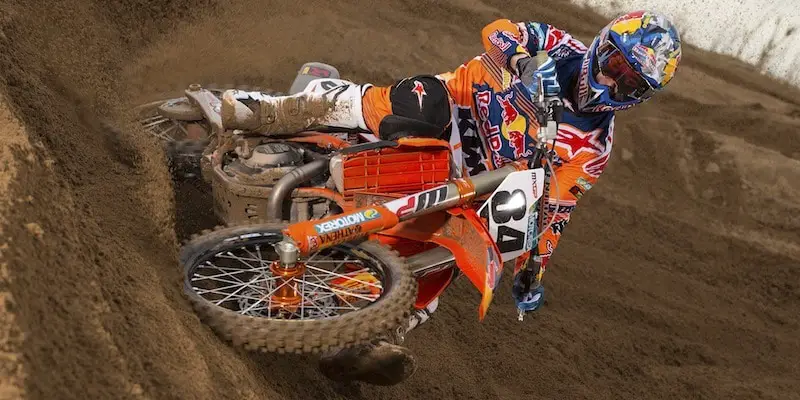 Jeffrey Herlings is the fifth different rider in 7 races to win a 450 GP.

Date                   Venue                                     450                                 250
Feb. 25………..Qatar…………….Tony Cairoli…………..Pauls Jonass
Mar. 5…………Indonesia………Shaun Simpson………Jeremy Seewer
Mar. 19……….Argentina……….Tim Gajser…………….Pauls Jonass
Apr. 2…………Mexico……………Tim Gajser…………….Thomas Covington
Apr. 16………..Italy………………Tony Cairoli…………..Jorge Prado
Apr. 23……….Holland………….Gautier Paulin………..Pauls Jonass
May 7………….Latvia…………….Jeffrey Herlings……….Thoma Kjer Olsen
May 21……….Germany
May 28……….France
June 11……….Russia
June 25……….Italy
July 2…………Portugal
July 23……….Czech Republic
Aug. 6…………Belgium
Aug. 13……….Switzerland
Aug. 20……….Sweden
Sept. 3………..USA
Sept. 10……….Holland
Sept. 17……….France
450 points leader…Tony Cairoli (KTM)
250 points leader…Pauls Jonass (KTM)
• GP POINTS STANDINGS: WHO'S WHO IN THE EUROPEAN ZOO
Tony Cairoli gets to run the red number plates at the next GP.
FIM 450 WORLD CHAMPIONSHIP STANDINGS
(After 7 of 19 Rounds)
1. Tony Cairoli…241
2. Tim Gajser…258
3. Gautier Paulin…220
4. Evgeny Bobryshev…214
5. Clement Desalle…210
6. Jeremy Van Horebeek…204
7. Jeffrey Herlings…174
8. Romain Febvre…147
9. Max Nagl…139
10. Arnaud Tonus…133
Pauls Jonass has the red plate in the 250 GPs.
FIM 250 WORLD CHAMPIONSHIP STANDINGS
(After 7 of 19 Rounds)
1. Pauls Jonass (KTM)…287
2. Jeremy Seewer (Suz)…245
3. Thomas Kjer Olsen (Hus)…235
4. Julien Lieber (KTM)…223
5. Benoit Paturel (Yam)…198
6. Brent Van doninck (Yam)…166
7. Jorge Prado (KTM)…155
8. Thomas Covington (Hus)…152
9. Calvin Vlaanderen (KTM)…133
10. Vsevolod Brylyakov (Kaw)…133
• MOTO-PHOTO: WHAT GOES AROUND COMES AROUND
This is Jody Weisel in 1977 at Saddleback Park. Note that he has his name printed on the knuckles of his JT gloves.
This is Jody Weisel in 2017 at Glen Helen Raceway. Note that he has his name printed on the knuckles of his TLD gloves. Old habits die hard—even 40 years later.

• HOW TO SUBSCRIBE & GET MXA FOR FREE: ACTUALLY, WE PAY YOU
Do you subscribe to MXA? You should. We know that you think that print magazines are dead and that the internet will fill the void, but most of the stuff in the current issue of MXA won't appear on the web for several months, if at all. Luckily, you can get all of MXA on your iPhone, iPad, Kindle or Android by going to the Apple Store, Amazon or Google Play. Better yet get the Digital desktop version at https://hi-torque.com/product/motocross-action-digital-edition/ for $9.99 a year.
The MXA test riders prefer the print version and not just because it is delivered by a uniformed employee of the U.S. Government, but because right now you can get 12 issues for $15.95 and a free $25 Gift Card from Rocky Mountain ATV/MC. That means that there is a profit to be made in this deal for you. For the Print magazine go to: https://hi-torque.com/product/motocross-action/
• HOW IS YOUR TWITTER GAME GOING? UP IT BY FOLLOWING MXA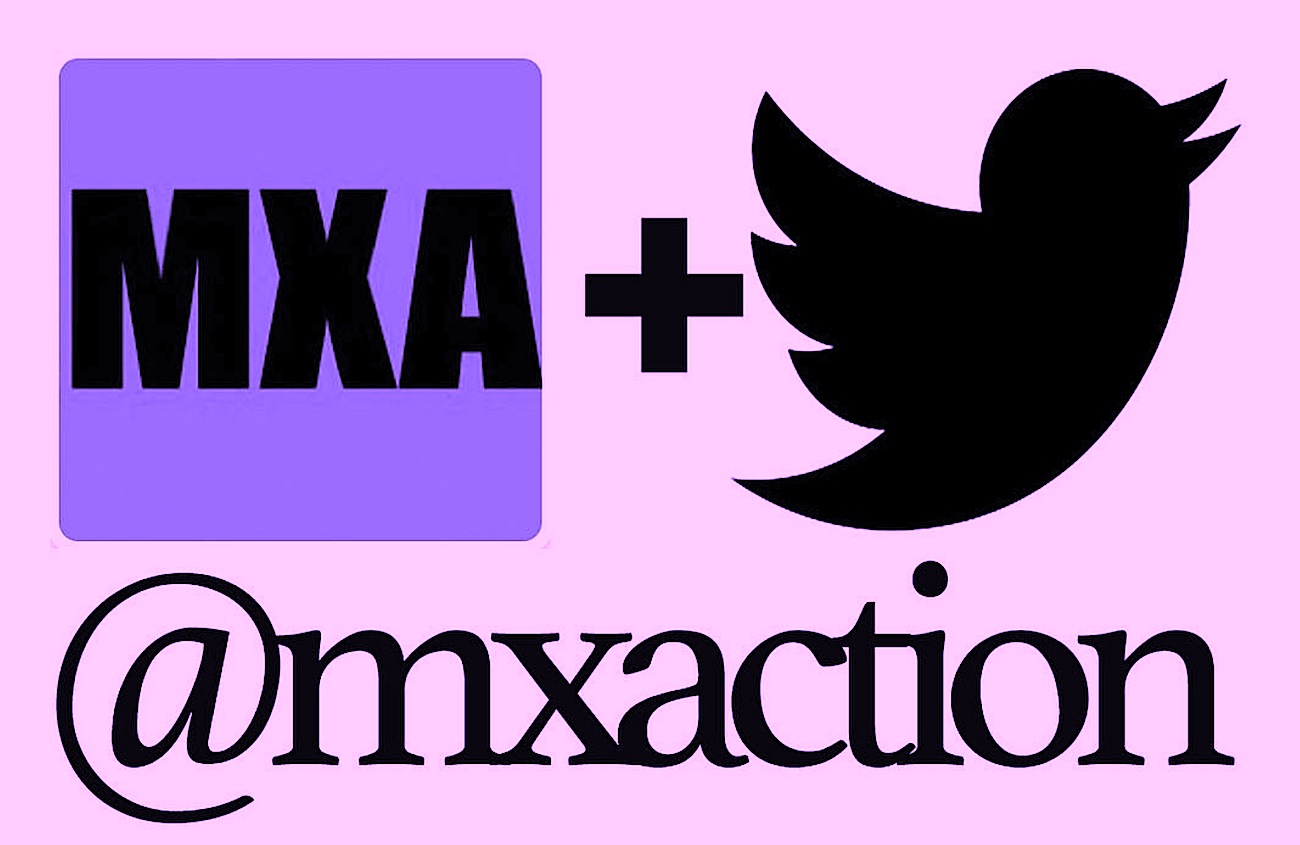 Follow us to see fresh content every day at www.twitter.com/MXAction or on twitter at "MXAction"
• 2017 MOTOCROSS SCHEDULES: WHERE TO BE & WHEN TO BE THERE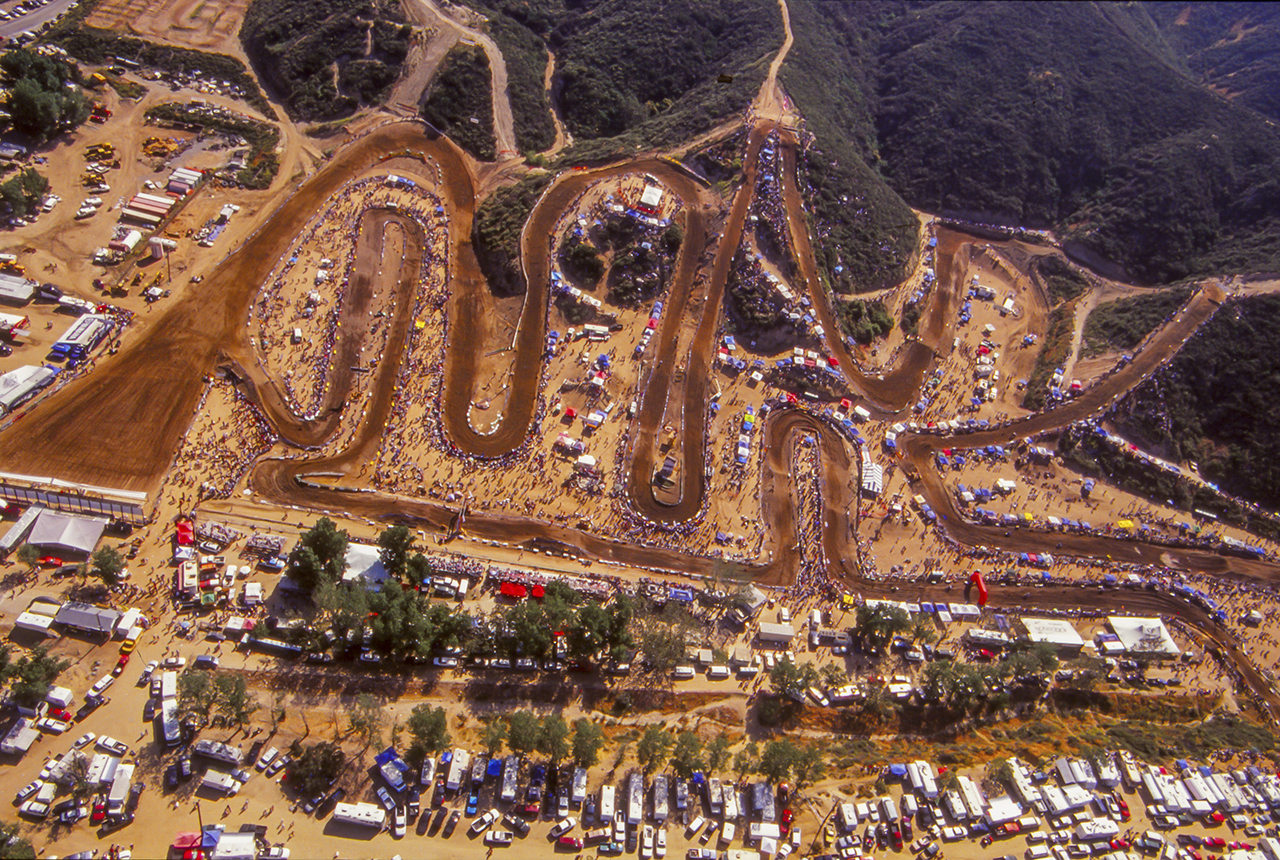 This is not a Supercross track. The 12 AMA National tracks offer all the variety possible for the great outdoors.

2017 AMA NATIONAL CHAMPIONSHIP
May 20……………………Hangtown, CA
May 27.…………………..Glen Helen, CA
June 3..………………….Thunder Valley, CO
June 17..…………………Mt Morris, PA
June 24.………………….Muddy Creek, TN
July 1.…………………….Red Bud, MI
July 8..……………………Southwick, MA​
July 22.…………………..Millville, MN​
July 29.…………………..Washougal, WA
Aug. 12..………………….Unadilla, NY​
Aug. 19..………………….Budds Creek, MD​
Aug. 26.…………………..Crawfordsville, IN
2017 FIM MOTOCROSS WORLD CHAMPIONSHIP
Feb. 25…………………….Qatar (Saturday)
Mar. 5………………………Indonesia
Mar. 19…………………….Argentina
Apr. 2………………………Mexico
Apr. 16……………………..Italy
Apr. 23…………………….Holland
May 7………………………Latvia
May 21…………………….Germany
May 28…………………….France
June 11…………………….Russia
June 25……………………Italy
July 2……………………….Portugal
July 9……………………….San Marino (Canceled)
July 23……………………..Czech Republic
Aug. 6……………………..Belgium
Aug. 13…………………….Switzerland
Aug. 20…………………….Sweden
Sept. 3…………………….Gainesville, FL
Sept. 10……………………Holland
Sept. 17…………………….France
2017 MOTOCROSS DES NATIONS
Oct. 1…………………..Matterley Basin, Great Britain
2017 TRAVIS PASTRANA'S NITRO WORLD GAMES
June 24……………….Salt Lake City, UT
2017 AMA LORETTA LYNN AMATEUR NATIONAL CHAMPIONSHIP
July 31-Aug. 5…..…Hurricane Mills, TN
2017 WOMEN'S MOTOCROSS CHAMPIONSHIP
Mar. 13…………………….Daytona Beach, FL
Mar. 25……………………Wortham, TX
Apr. 9………………………San Diego, CA
May 5………………………Las Vegas, NV
May 18-19………………..Hangtown, CA
June 2…………………….Thunder Valley, CO
June 16……………………Mt. Morris, PA
Aug. 5……………………..Hurricane Mills, TN
2017 WORLD OFF ROAD CHAMPIONSHIP (WORCS)
Jan. 6-8…………………….Taft, CA
Jan. 27-29…………………Primm, NV
Feb. 17-19………………….Taft, CA
Mar. 10-12…………………Lake Havasu, AZ
Apr. 1-2…………………….Las Vegas, NV
Apr. 21-23…………………Hurricane, UT
May. 19-21…………………Cedar City, UT
Jun. 16-17…………………Glen Helen, CA
Sept. 8-10…………………Glen Helen, CA
Oct. 6-8…………………….Adelanta, CA

2017 MAXXIS BRITISH NATIONAL CHAMPIONSHIP
Apr. 9………………………Lyng
Apr. 30…………………….Canada Heights
May 14……………………Hawkstone Park
June 18……………………Desertmartin
July 9………………………Sherwood
July 16…………………….Blaxhall
July 30…………………….Preston Docks
Aug 27……………………..Foxhill
2017 BELGIAN NATIONAL CHAMPIONSHIP
Mar. 12……………………Moerbeke-Waas
Mar. 26……………………Kruishoutem
Apr. 2……………………..Genk
Apr 10…………………….Mons
Apr. 18……………………Axel
Apr. 30……………………Wuustwezel
June 11…………………..Comines
June 18………………….Genk
July 22……………………Axel
July 23…………………..Hasselt
July 30…………………..Gooik
Aug. 15…………………..Balen
Aug. 20………………….Wachtebeke
Aug. 27………………….Orp le Grand
2017 CANADIAN NATIONAL CHAMPIONSHIP
June 4……………………Whispering Pines, BC
June 11………………….Blackwater, BC
June 18………………….Wild Rose, AB
June 25………………….Moto Valley, SK
July 9…………………….Gopher Dunes, ON
July 16…………………..Ulverton, QC
July 23…………………..Pleasant Valley, NS
July 30…………………..Riverglade, NB
Aug. 6…………………….Deschambault, QC
Aug. 13………………….RJ Motosport, ON
2017 DUTCH NATIONAL CHAMPIONSHIP
Mar. 26…………………..Oss
Apr. 9th…………………..Harfsen
May 14……………………Emmen
July 15-16……………….Lichtenvoorde
2017 ADAC GERMAN MASTERS CHAMPIONSHIP
Apr. 9……………………….Muhlberg
Apr. 30…………………….Jauer
May 14…………………….Molln
June 18……………………Bielstein
July 16…………………….Tensfeld
Aug. 27……………………Gaildorf
Sept. 24…………………..Holzgerlingen
2017 AUSTRALIAN NATIONAL CHAMPIONSHIP
April 2……………………..Wonthaggi, Victoria
April 23…………………..Appin, New South Wales
May 7……………………..Connondale, Queensland
May 21……………………Horsham, Victoria
May 28……………………Murray Bridge, South Australia
July 3……………………..Nowra, New South Wales
July 16……………………Shepparton, Victoria
July 30……………………Port Macquarie, New South Wales
Aug. 13…………………..Toowooba, Queensland
Aug. 20……………………Coolum, Queensland
2017 AUSTRALIAN SUPERCROSS CHAMPIONSHIP
Sept. 9…………………..Queensland
Sept. 23…………………Queensland
Oct. 14…………………..TBA
Oct. 26…………………..South Australia
Nov. 4…………………….Victoria
Nov. 11-12……………..New South Wales
2017 AMA SUPERCROSS CHAMPIONSHIP
Jan. 7…………………………Anaheim, CA
Jan. 14………………………San Diego, CA
Jan. 21………………………Anaheim, CA
Jan. 28………………………Glendale, AZ
Feb. 4……………………….Oakland, CA
Feb. 11………………………Arlington, TX
Feb. 18………………………Minneapolis, MN
Feb. 25………………………Atlanta, GA
Mar. 4………………………Toronto, ON
Mar. 11………………………Daytona, FL
Mar. 18………………………Indianapolis, IN
Mar. 25………………………Detroit, MI
Apr. 1…………………………St. Louis, MO
Apr. 8………………………..Seattle, WA
Apr. 22……………………….Salt Lake City, UT
Apr. 29……………………….New York, NY
May 6………………………….Las Vegas, NV
2017 AMSOIL ARENACROSS CHAMPIONSHIP
Jan. 7-8…………………….Cincinnati, OH
Jan. 13-15…………………Grand Rapids, MI
Jan. 20-22…………………Baltimore, MD
Jan. 28-29…………………Nashville, TN.
Feb. 4-5…………………….Louisville, KY
Feb. 18-19…………………Kansas City, MO
Feb.y 25-26……………….Tampa, FL
Mar. 3-5…………………….Southaven, MS
Mar. 11-12…………………New Orleans, LA
Mar. 18-19…………………Portland, OR
Mar. 24-26…………………Reno, NV
April 1-2…………………….Sacramento, CA
April 21-23…………………Denver, CO
May 5-7…………………….Las Vegas, NV
2017 ITALIAN NATIONAL CHAMPIONSHIP
Jan. 29…………..………..Riola Sardo
Feb. 5………………………Malagrotta
Feb.12………………..……Ottobiano
RICKY CARMICHAEL AMATEUR DAYTONA SUPERCROSS
Mar. 12-13…………….Daytona, FL
MTA WORLD TWO-STROKE CHAMPIONSHIP
Apr. 15…………………..Glen Helen, CA
Photos: Brian Converse, Scott Mallonee, Debbi Tamietti, Jon Ortner, ShiftOne, Ketchup Cox, Daryl Ecklund, KTM, Honda, Massimo Zanzani, MXA,