MXA'S WEEKEND NEWS ROUND-UP: THE SUMMER HEAT WAVE IS FINALLY OVER, NOW THE RACING GETS HOT
• 2023 AMA NATIONAL MOTOCROSS RACE SCHEDULE 
• 2023 AMA SUPERCROSS RACE SCHEDULE
• FIM WORLD MOTOCROSS CHAMPIONSHIP RACE SCHEDULE

• THIS WEEK IN MXA? WAS WSX WORTH THE HYPE?

• MXA AD OF THE WEEK: THE YEAR BEFORE THE FULL FLOATER

The 1980 Suzuki RM125, RM250 and RM400 were air-cooled, twin shock machines with massive fork overhang. The thing about the 1980s Suzuzki's is that the 1981 Suzuki Full Floaters were on the way.
• MXA VIDEO: 2023 KAWASAKI KX450 TEST
• "SATURDAY AT THE GLEN" WILL BE BACK THIS SATURDAY AT GLEN HELEN
For more info go to www.glenhelen.com
• JEREMY McGRATH TO RACE THE WORLD VET MOTOCROSS CHAMPIONSHIP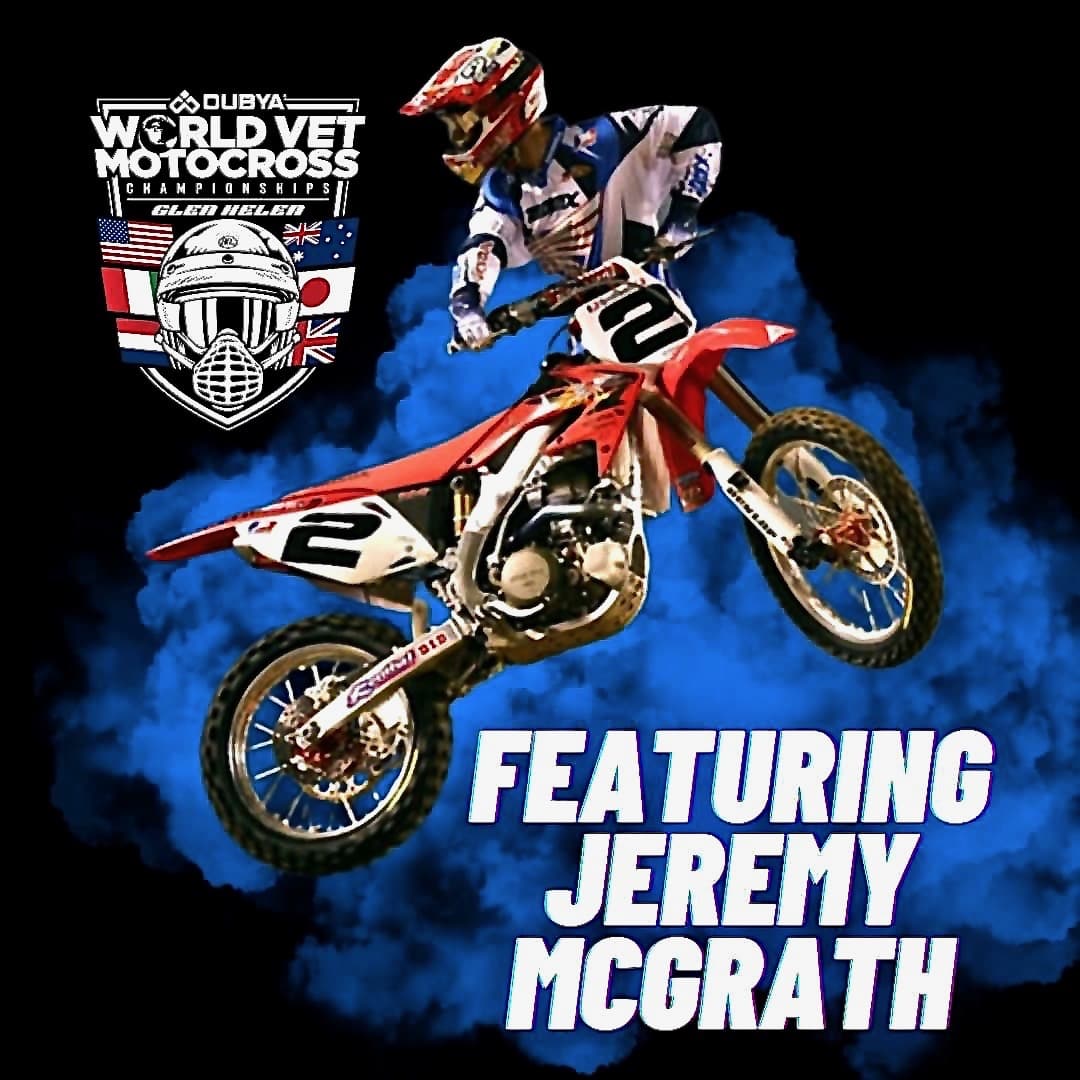 Jeremy McGrath, who will receive the Edison Dye Lifetime Achievement Award on Saturday night at the World Vet, is also set to race the 2022 Dubya World Vet Motocross Championships. Come watch 2022 Edison Dye Lifetime Achievement Award Recipient, Jeremy McGrath, race the 40+ Pro on Saturday (November 5th) and the Pasha Iver-50 125 Pro class on Sunday, November 6.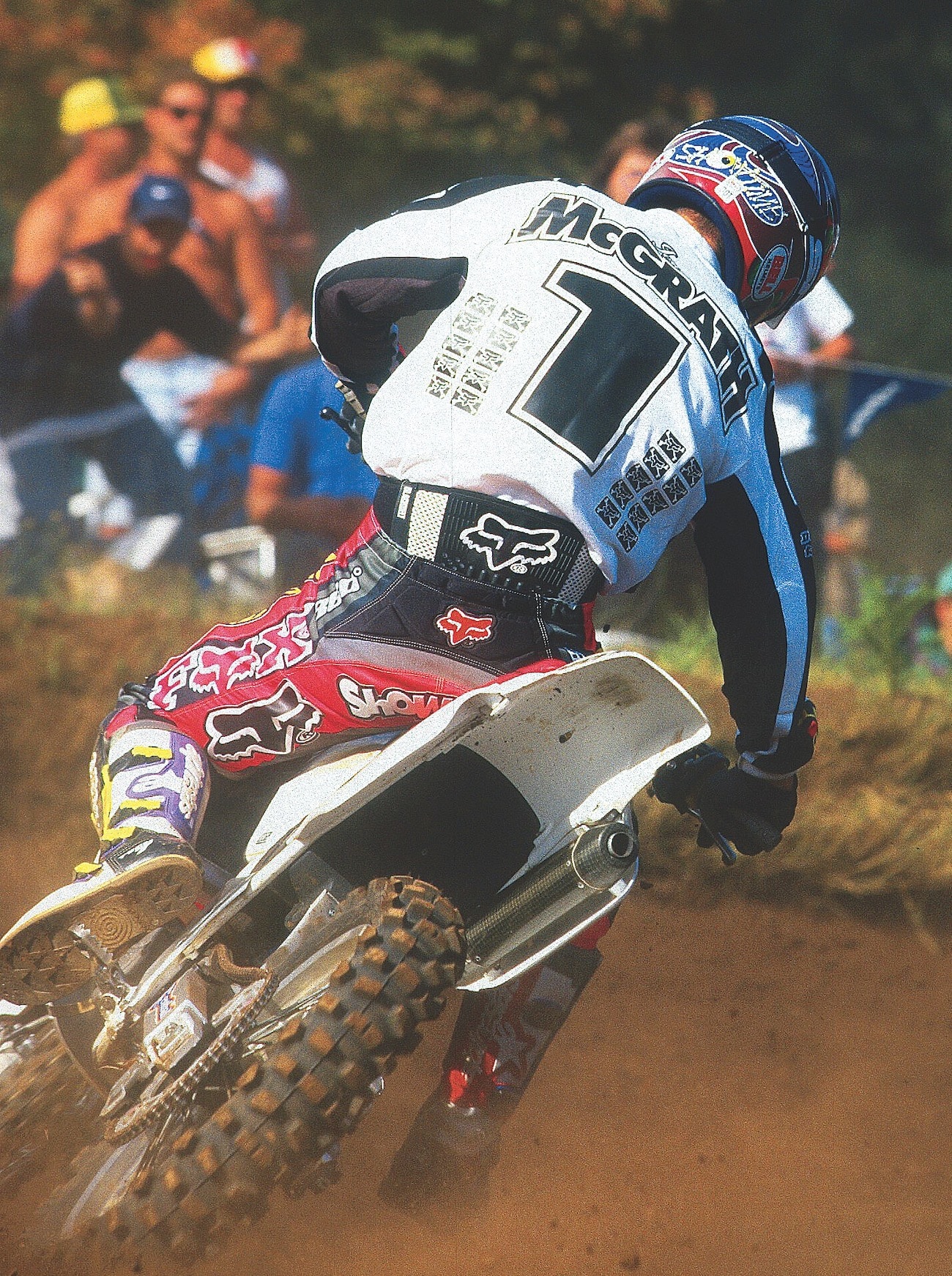 Jeremy was Inducted into the AMA Hall of Fame in 2010 and is still considered the King of Supercross—thanks in no small part to his record setting 72 career wins. McGrath also transformed the sport with his masterful sportsmanship as he attracted fans by the multitudes, thus, bringing Supercross into the American mainstream. In fact, McGrath also carries the nickname, "Showtime." This nickname comes from his signature flair and style, which also created the prototype for today's freestyle motocross.
This year's Edison Dye Awards ceremony will be unlike any other! On Saturday, November 5th, Glen Helen will host a meet-and-greet from 4:30 p.m. to 5:30 p.m. The award presentation will commence at 5:30 p.m., followed by an autograph session with Jeremy McGrath (and other Edison Dye Award winners) in the Glen Helen Museum.
• MXA VIDEO: 2023 HONDA CRF450 TEST
• 2022 RED BULL STRAIGHT RHYTHM COMES TO "SURF CITY" THIS SATURDAY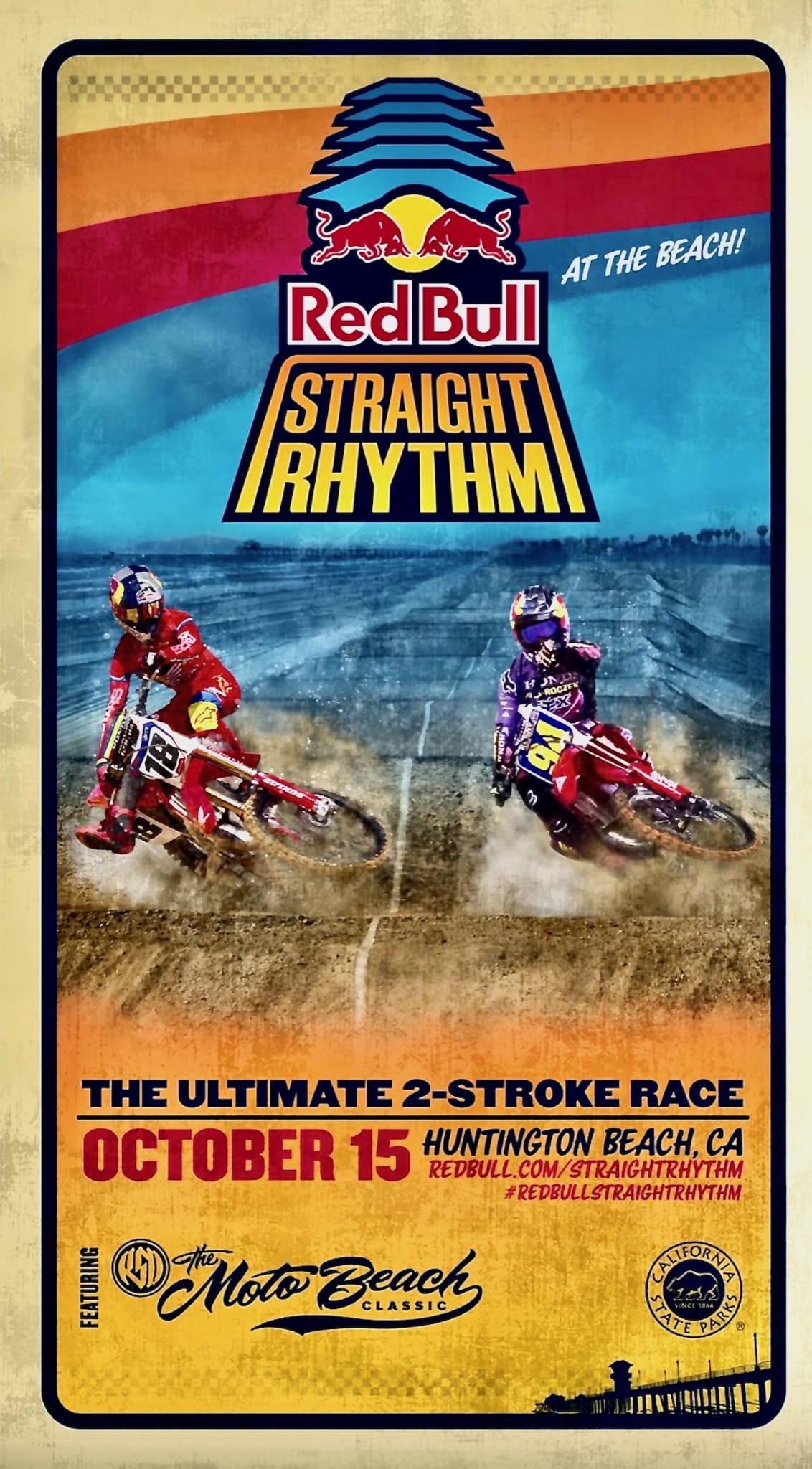 Currently signed up riders for the 125/150cc and 250cc classes are Ken Roczen, Aaron Plessinger, Justin Barcia, Marvin Musquin, Cooper Webb, Gared Steinke, Tyler Bowers, Josh Hansen, Robbie Wageman, Ivan Ramirez, Carson Brown, Ryan Morais, Casey Cochran, A.J. Catanzaro, Josh Varize, Derek Kelley and Dylan Woodcock.For more info go to www.redbull,com/straightrhythm
MXA VIDEO: FIRST LOOK AT WHAT'S NEW ON THE 2023 YAMAHA YZ450F
• THE NOVEMBER 2022 ISSUE OF MXA IS OUT! SUBSCRIBE AND YOU WON'T MISS ANYTHING
Did you know that you can subscribe to MXA at virtually no cost to you—because when you subscribe you receive a Rocky Mountain ATV/MC credit for $25 towards anything in their massive inventory. Plus, you will get all the content in the 12 monthly issues of Motocross Action magazine—from four-stroke tests, two-stroke tests, retro tests, race coverage, new tech to product tests….most of which never appear on the internet. And, don't forget, that $25 credit from Rocky Mountain ATV/MC  that will more than cover the cost of your subscription. To subscribe call (800) 767-0345 or Click Here
• MXA VIDEO: 2023 KTM FREERIDE ELECTRIC TRAIL BIKE TEST
• THE 2022 WORLD VET MOTOCROSS CHAMPIONSHIP RACE INFO: A TWO-DAY THREE-MOTO FORMAT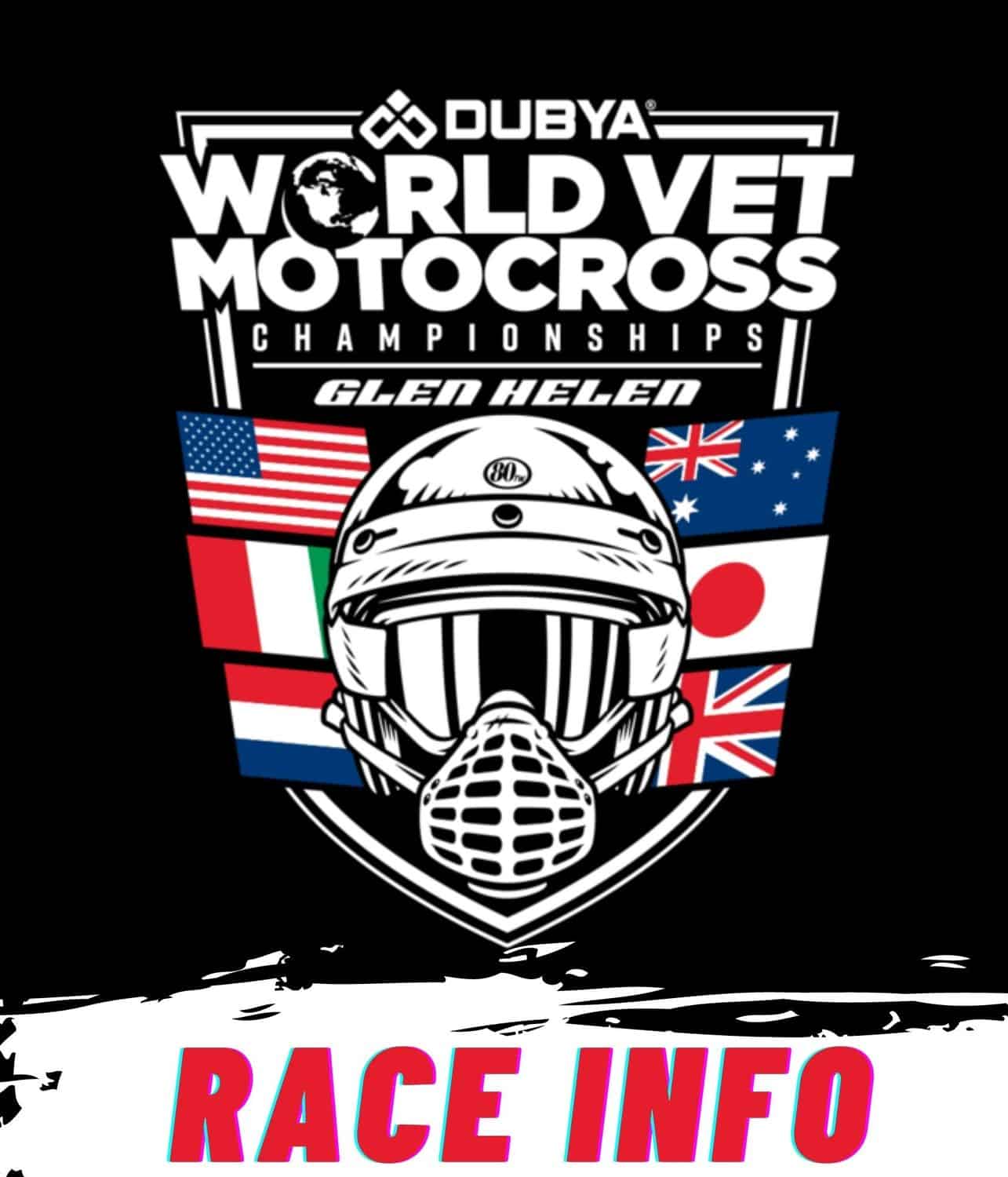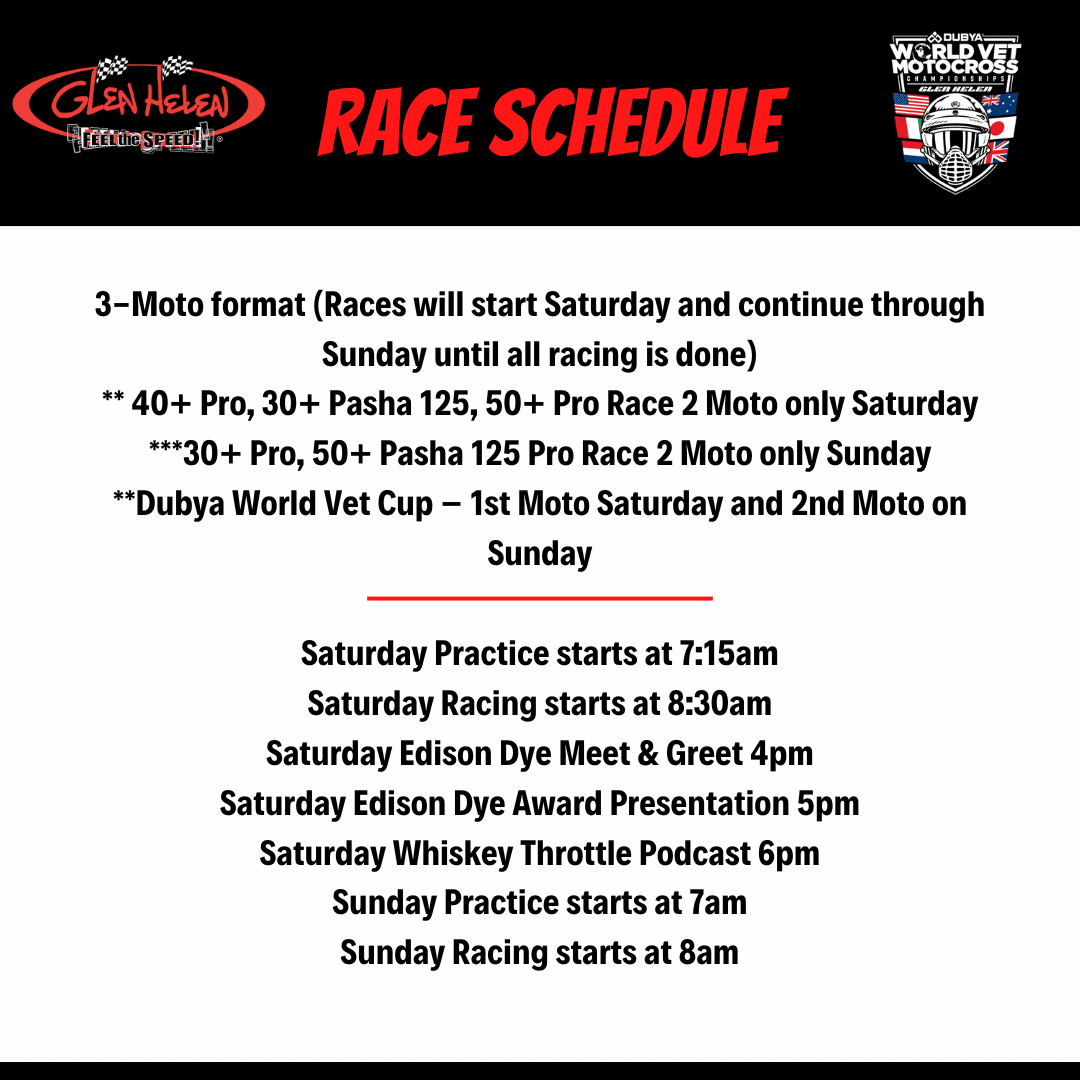 • MXA VIDEO: 2023 GASGAS MC350F TEST
• FORGOTTEN MOTOCROSS TECH: SPLIT REAR SPROCKETS
Motocross history is filled with examples of creative ideas that were heralded as groundbreaking, but, because of the rapid rate of change in development, sank into the swamp of forgotten technology. Although some are best left abandoned, others were truly innovative (if not ultimately successful). MXA loves to reveal motocross' tech trivia. Do you remember this idea? Split rear sprockets.
At first glance, the idea of a split rear sprocket seems stupid. Yet, the concept keeps resurfacing every decade or so. Are you old enough to remember the overlap sprockets that came on Harley-Davidson Bajas and Husqvarna 400s back in 1972? They allowed the rider to turn a 34-tooth sprocket into a 48-tooth sprocket by bolting an extra ring of teeth onto the stock sprocket. The split sprocket was supposed to make gear changes easier.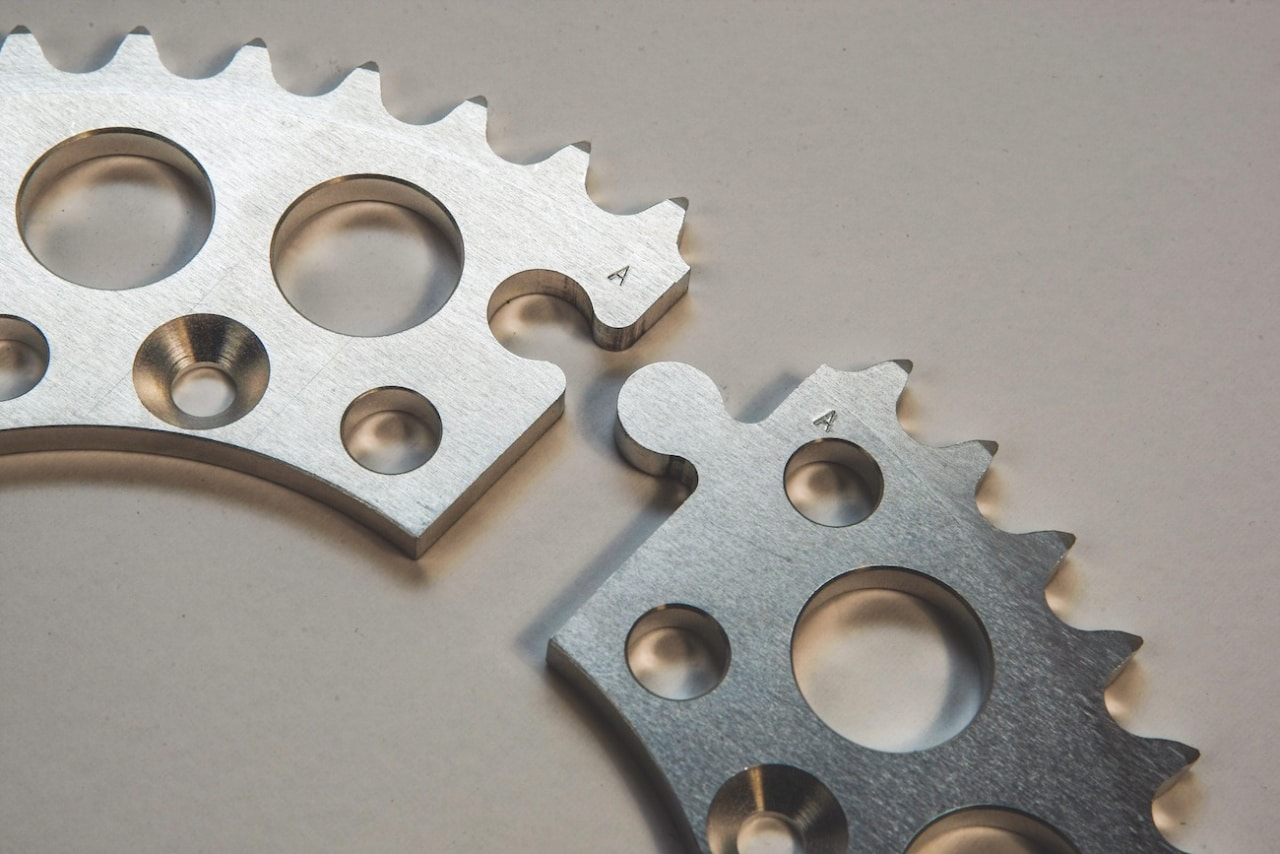 In the 1980s, Sidewinder sprockets introduced the Double Cross split rear sprocket. It consisted of a conventional sprocket that was cut in half and joined together on the rear hub with interlocking jigsaw tabs. The big sales pitch for the two-piece design was that it allowed gearing changes without having to remove the rear wheel from the bike. The Double Cross was not a success because most riders couldn't see the benefit of the time saved by not having to remove the rear wheel (after all, it was only one nut and the rear axle).
That didn't stop Slater Racing from recycling the split-sprocket idea in 2012 with its EZ Sprocket. It was virtually identical to the Double Cross sprocket; however, it still couldn't convince any motocrossers to embrace the concept. Obviously, the strength of the split sprockets caused concern, especially on Supercross-style tracks, where hard landings really torque a sprocket. When this idea returns in 2030, it will still be considered an oddity.
• MXA VIDEO: 2023 KAWASAKI KX250 TEST
• MXGP SUPPORT CLASS NEWS: THE EMX 250 CHAMPIONSHIP NOW HAS AN AGE LIMIT
Rick Elzinga won the 2022 EMX250 title. He will be 20 on November 2.
At the Grand Prix racers they have support classes for 125 two-stroke and 250 four-strokes. They are very popular because the give young riders a chance to race on a GP track that the MXGP riders are also racing on. But, too many former GP riders were moving down to race the EMX250 classes, so the sanctioning body put in an age rule—in 2023 the maximum age for riders contesting in the EMX250 Championship will be 21 years old. For the 2022 series, 19-year-old Dutch rider Rick Elzinga won the EMX250 Championship.
• BIKES YOU NEVER SEEN BEFORE: POLISH-MADE PROMOT 250MC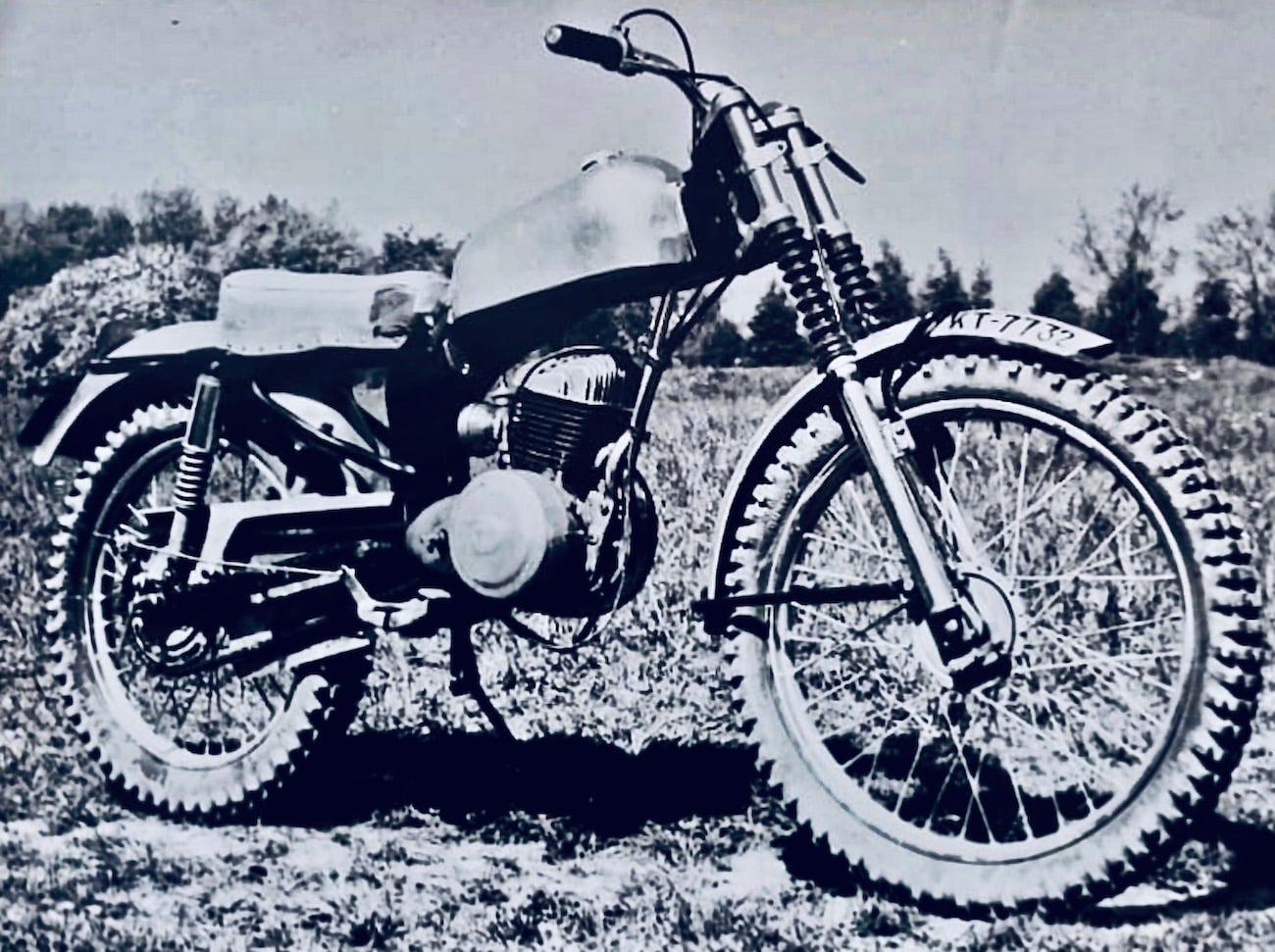 Never seen outside of the Iron Curtain, the 1967 Promot 250 motocross bike came with an East German MZ 250 engine.
Promot was a motorcycle and race car manufacturer based in Warsaw, Poland, that operated from 1967 to 1986. Promot manufactured competition, rally, and motocross motorcycles, as well as open-wheel race cars. It made 175cc, 250cc and 300cc models for motocross.
One of only 62 Promot open wheel race cars shared among three models. This is a fully restored Promot Rak-67 in a museum.
A Promot Rak F-Junior promotional flier.
But Promot focused more on manufacturing its open-wheel race car for Polish race car series than dirt bikes. The Promot Rak-67 was their first race car. In 1970 Promot began to develop a prototype race car for Formula Polonia. The first car for that series was the 1974 Promot Polonia I. In 1984, it built the Promot III. In total, 62 Promot race cars cars were manufactured before they went out of business in 1986.
• MXA VIDEO: 2023 GASGAS MC450F TEST
• MXA PRODUCT SPOTLIGHT: NIHILO CONCEPTS FACTORY FRAME GRIP

"Nihilo Factory frame grip tape is a must-have for the serious rider. Not only does it stick to your frame like no other, it protects your motorcycle's frame from wear, and its traction-tape finish allows the rider to grip the sides of the bike in perfect riding form. Ranging from $15.99 to $18.99 in price, our grip tape is custom cut and perfectly conforms to each frame." —Nihilo's Chris Downey at www.nihiloconcepts.com or (855) 464-4456.
• "SATURDAY AT THE GLEN" AT GLEN HELEN ON OCTOBER 22
For more info go to www.glenhelen.com
• MXA VIDEO: 2023 KTM 450SXF TEST
• MXA PRODUCT SPOTLIGHT: RINALDI RW 45 SCOOP TIRE

Rinaldi's RW 45 rear soft-terrain tire is the perfect choice for muddy or sandy tracks. With a paddle/scoop- style tread, this tire will offer superior traction in soft-terrain conditions when compared to a conventional knobby tire that's made for both intermediate- and hard-terrain conditions. If you ever ride on sandy or muddy tracks, this tire will help you pull away from the competition every time you turn the throttle. Retail price: $64.00 (100/90-19), $71.00 (110/90-19) at www.motomandistributing.com or (760) 949-0941.
• MXA VIDEO: 2023 KTM 300SX FUEL-INJECTED TWO-STROKE TEST
• MXA PRODUCT SPOTLIGHT: PRO CIRCUIT KAWASAKI KX250/450 LINKAGE SYSTEM
"The stock OEM shock linkage on the newer KX models tends to be stiffer at the beginning of the stroke and softer at the end of the stroke. With Pro Circuit's new KX250/450 linkage system, it's the complete opposite. The stroke is plusher at the beginning and stiffer at the end. This lessens the need for stiffer high-speed valving. One note, an increase in spring rate is required. Usually a 0.2 kg/mm rate increase is recommended." —Pro Circuit's Camilla Consonni. $445.00—www.procircuit.com or (951) 738-8050.
• MXA VIDEO: 2023 HUSQVARNA TC250 FUEL-INJECTED TWO-STROKE TEST
• THE NEXT WORCS RACE IS ON OCT. 14-16 IN MESQUITE, NEVADA

• MXA PRODUCT SPOTLIGHT: ALPINESTARS TECH 7 BOOTS

"At Alpinestars, all our products are created for the demanding environment of racing. The Alpinestars Tech 7 boot is a light, anatomically profiled performance race boot. This CE-certified boot promotes core stability and flex via a bio-mechanical pivot while offering excellent ankle protection for just $409.95." Alpinestars Heath Coffin at www.alpinestars.com or (800) 438-2577.
• GIFT! "WORLD VET CHAMPIONSHIP" BEER STEINS TO RIDERS WHO PRE-ENTER BY NOV.2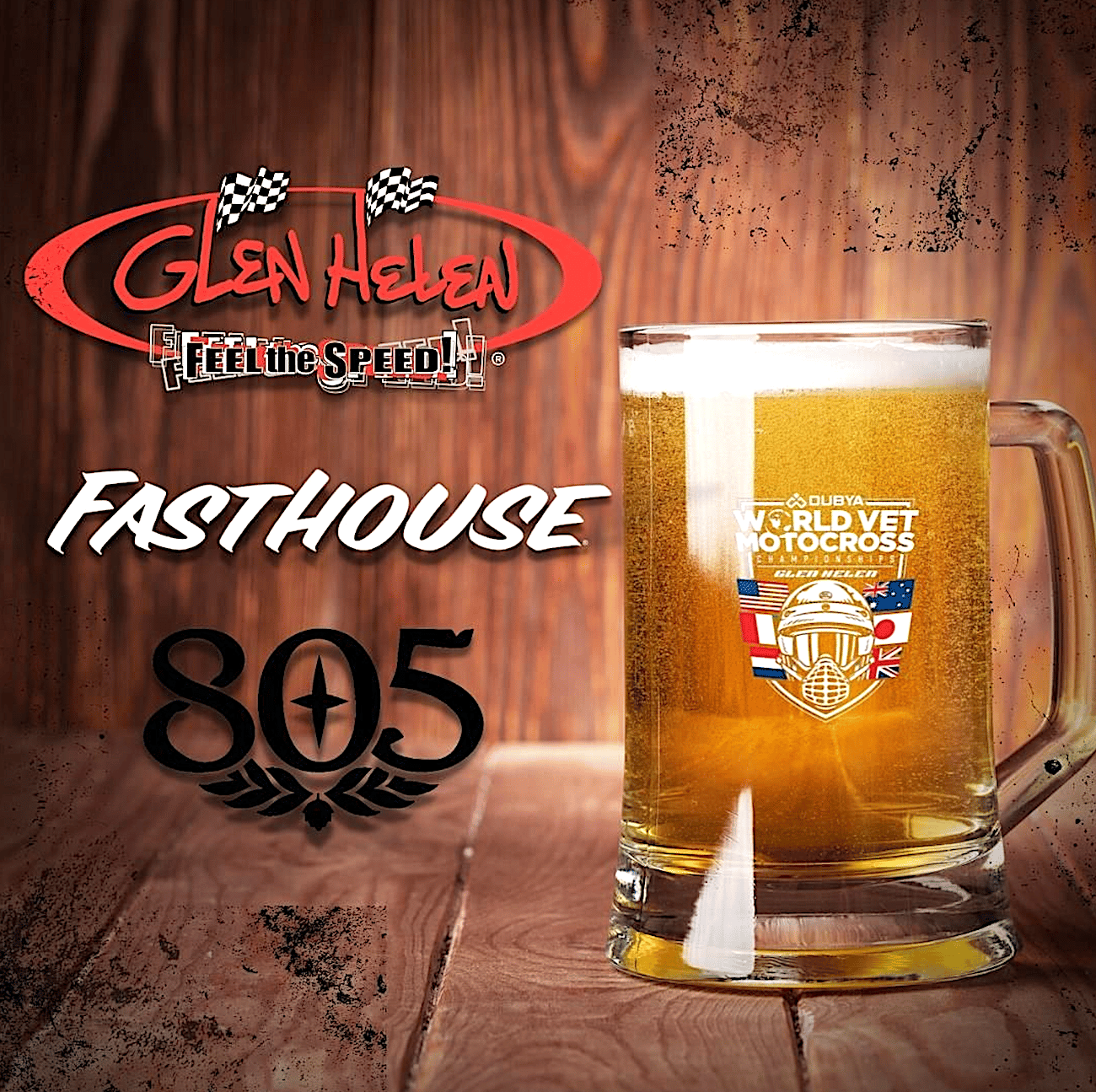 Glen Helen Raceway, in collaboration with Fasthouse and 805, is excited to announce that all pre-entered riders to the 38th Annual World Vet MX Championships on November 5-6 will receive a complimentary World Vet beer stein!
Racers who sign-up online by November 2, 2022, will receive this limited 2022 commemorative beer stein. In addition, the first round of 805 beer will be on us at the Edison Dye Lifetime Achievement Awards Ceremony for Jeremy McGrath, held on Saturday evening, starting a 4:00 p.m. in the Glen Helen Museum on November 5th. To pre-enter go to www. glenhelen.com
• WANT TO REPRESENT YOUR COUNTRY AT THE WORLD VET? SIGN UP FOR THE WORLD CUP OF NATIONS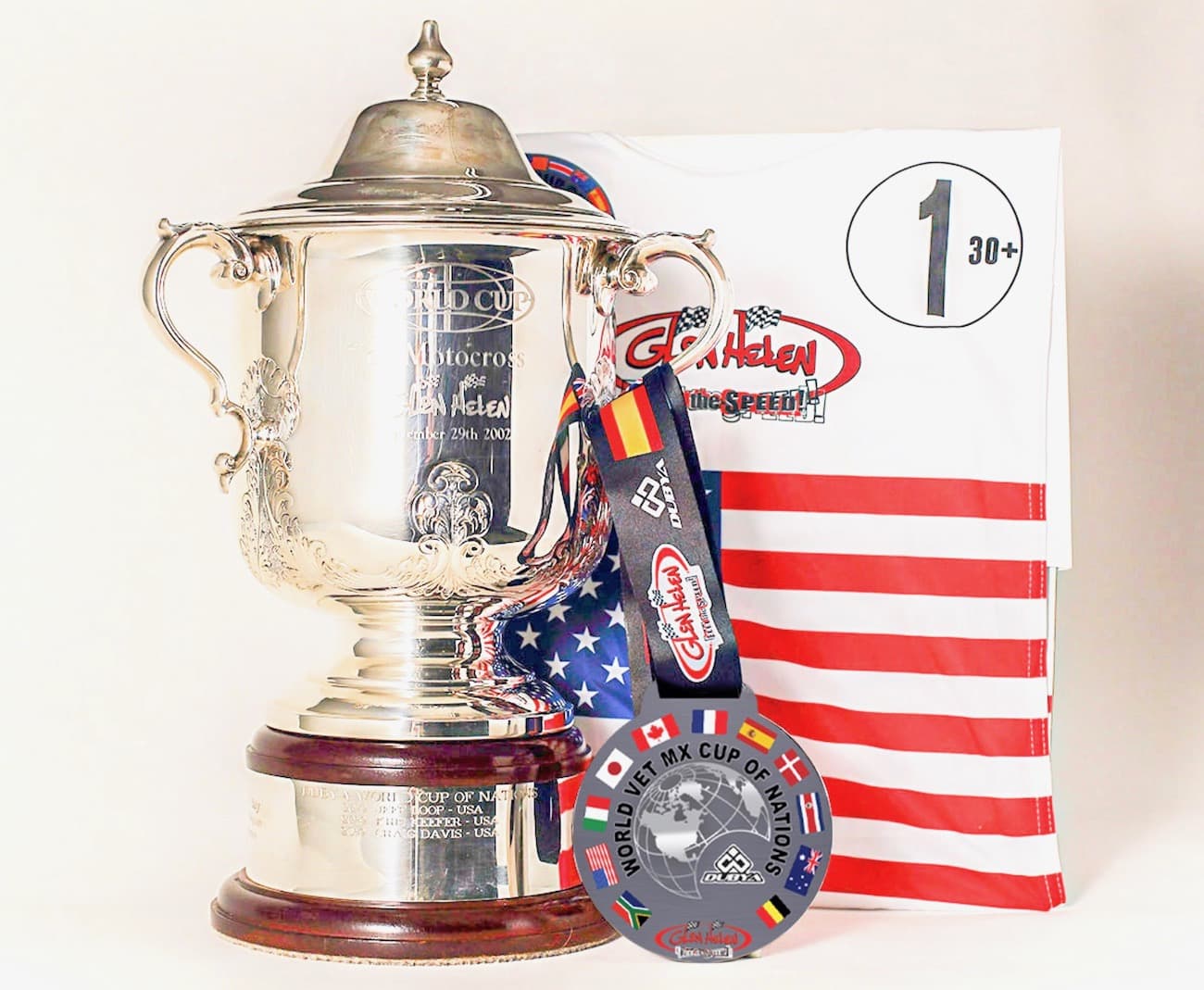 The World Cup trophy will be awarded to the winning nation and will have your name and country engraved on it. The trophy will be displayed at the Glen Helen Museum throughout the entire year and each rider on the winning team will receive a commemorative medallion.
Press release: Applications for the Dubya World Vet MX Cup of Nations must be submitted before the October 1, 2022 deadline! We can't wait to see who will be crowned this year's World Vet MX Cup of Nations champion. The race will be run in conjunction with the 38th Annual Dubya World Vet MX Championships on November 5th and 6th.
Each participating country entered in the Dubya World Vet MX Cup of Nations is allowed three different teams – each team must consist of three riders from the home country: one rider must be over-30, one over 40, and one over 50 years old (the three riders can be of any skill level and a team could be made up of all over-50 riders—because that would be legal). Riders will receive race bibs to represent their country and colors to indicate their age group. Moto 1 will be held on Saturday and moto 2 will race on Sunday. The scoring will be based on all three riders over both motos with the lowest score of the two-moto format determining the winning team and country. The entry fee is $100 per team. Enter and sign up your team BY Clicking Here
• FINAL 2022 GREAT PLAINS VINTAGE MOTOCROSS AT FARRAGUT, IOWA, THIS SUNDAY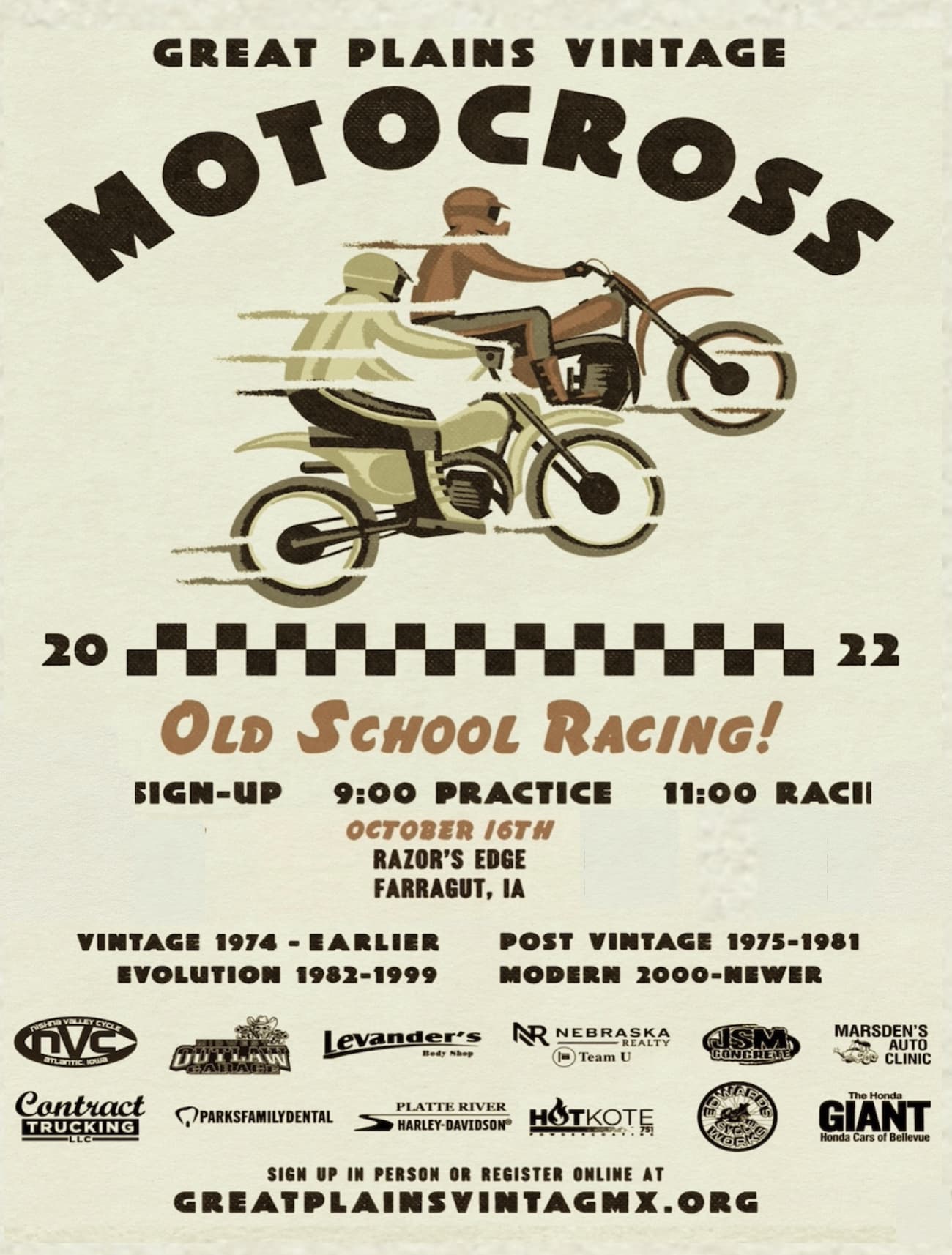 For more info go to www.greatplainsvintagemx.org.
• OLD SCHOOL SCRAMBLES "OKTOBERFAST GRAND PRIX" ON OCTOBER 23 AT GLEN HELEN

For more information go to www.oktoberfast.com
• "SATURDAY AT THE GLEN" WORLD VET CHAMPIONSHIP WARM-UP RACE ON OCT.29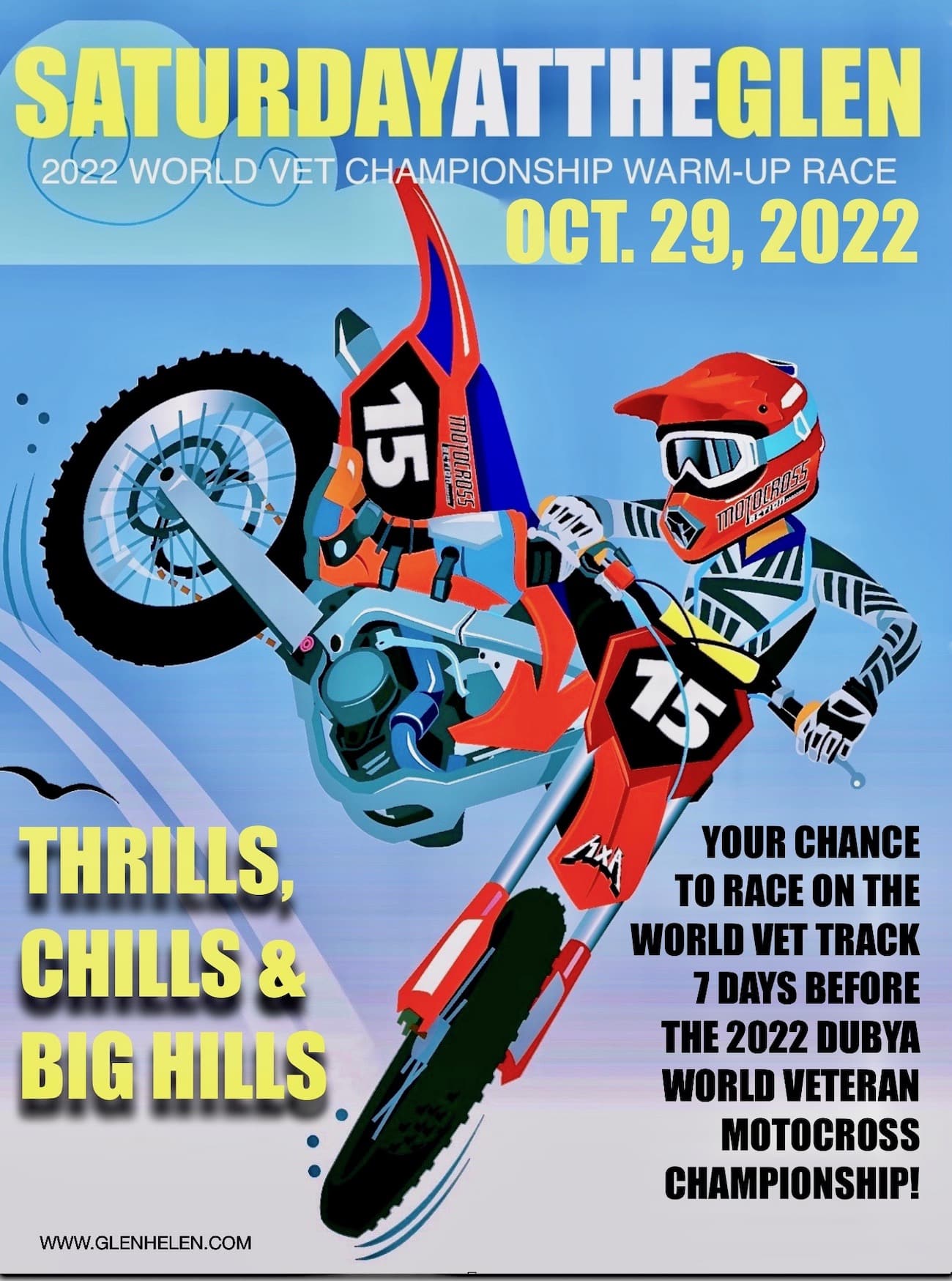 The track layout will be the same as what the riders will face at the 38th Annual Dubya World Vet Motocross Championships on Nov. 5-6. The pre-entry is $30 per class and $25 for youth classes. Post Entries on the day of the race will be $40 and $30 for youth classes. The gate fee is $10 per person. This race is a great opportunity to get some laps in before the Dubya World Vet Championships! For more info go to www.glenhelen.com
• $13,000 PASHA 125 PRO TWO-STROKE CLASSES AT THE WORLD VET ON NOV. 5-6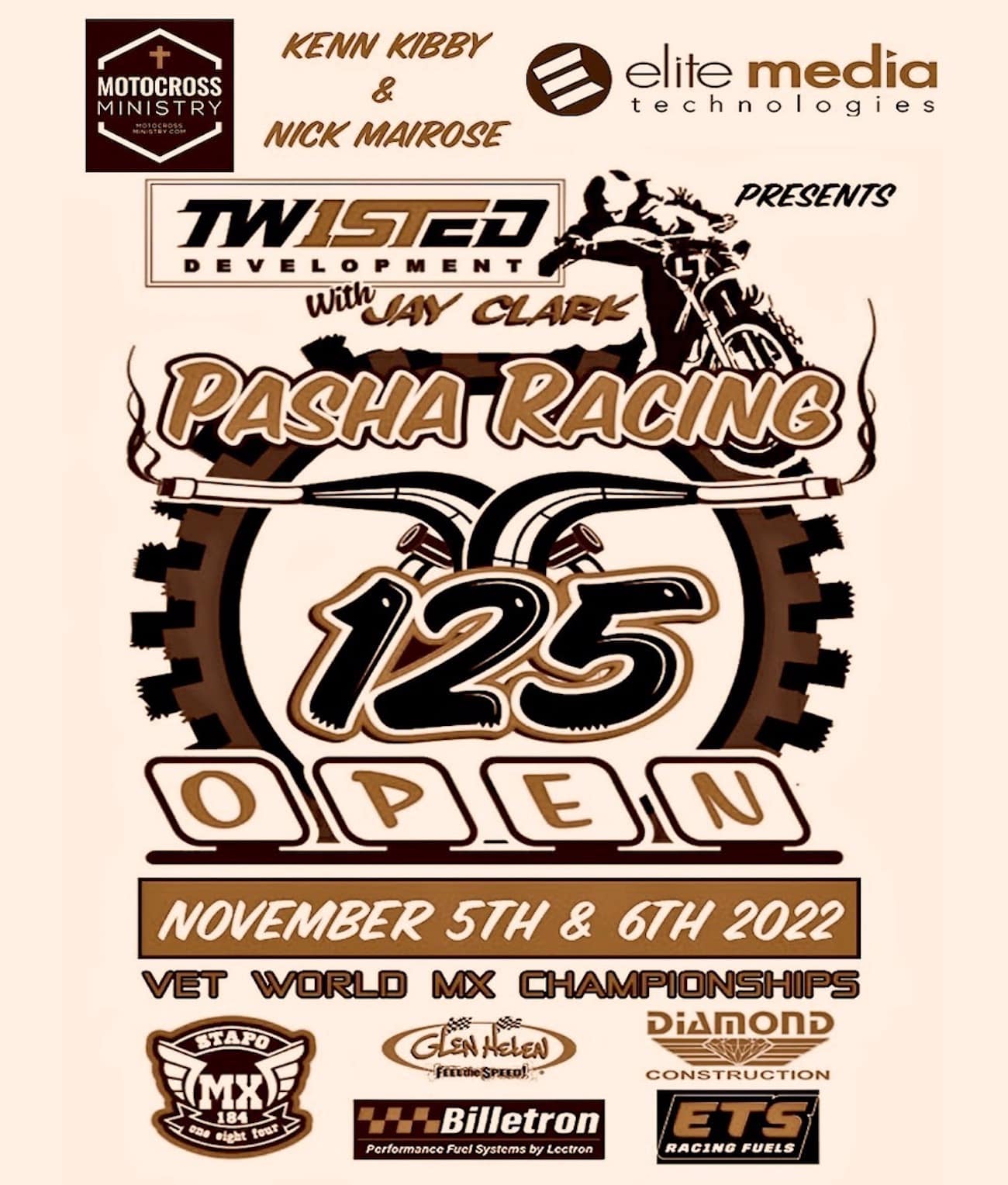 There will be an Over-30 125 Pro class on Saturday, November 5 that pays first, second and third and an Over-50 125 Pro class on Sunday, November 6 that pays first through fifth — with two motos on each day. For more info go to www.glenhelen.com.
• 2022 DUBYA USA WORLD VET MOTOCROSS CHAMPIONSHIP ON NOV. 5-6
For more info go www.glenhelen.com.
• 2023 SOBOBA TRAIL RIDE WILL BE ON FEBRUARY 26, 2023
For more info go to www.sobobarides.biz/home
• HOW SMART DO YOU HAVE TO BE TO SUBSCRIBE TO MXA? YOU SUBSCRIBE AND GET A $25 ROCKY MOUNTAIN GIFT CREDIT—SEEMS SIMPLE

You can't afford not to subscribe, because when you order a subscription, Rocky Mountain ATV/MC sends you a $25 gift credit to use on anything you want from their massive selection. Plus, subscribers to MXA can also choose to get the digital mag on their iPhone, iPad, Kindle or Android by going to the Apple Store, Amazon or Google Play or in a digital version. Even better, you can subscribe to Motocross Action and get the awesome print edition delivered to your house by a uniformed employee of the U.S. Government. Do we have to mention the $25 Rocky Mountain ATV/MC gift card again? You can't lose on this deal? Call (800) 767-0345 or Click Here
•  THE REMAINING RACES OF THE 2022 SEASON—PLUS SOME 2023 DATES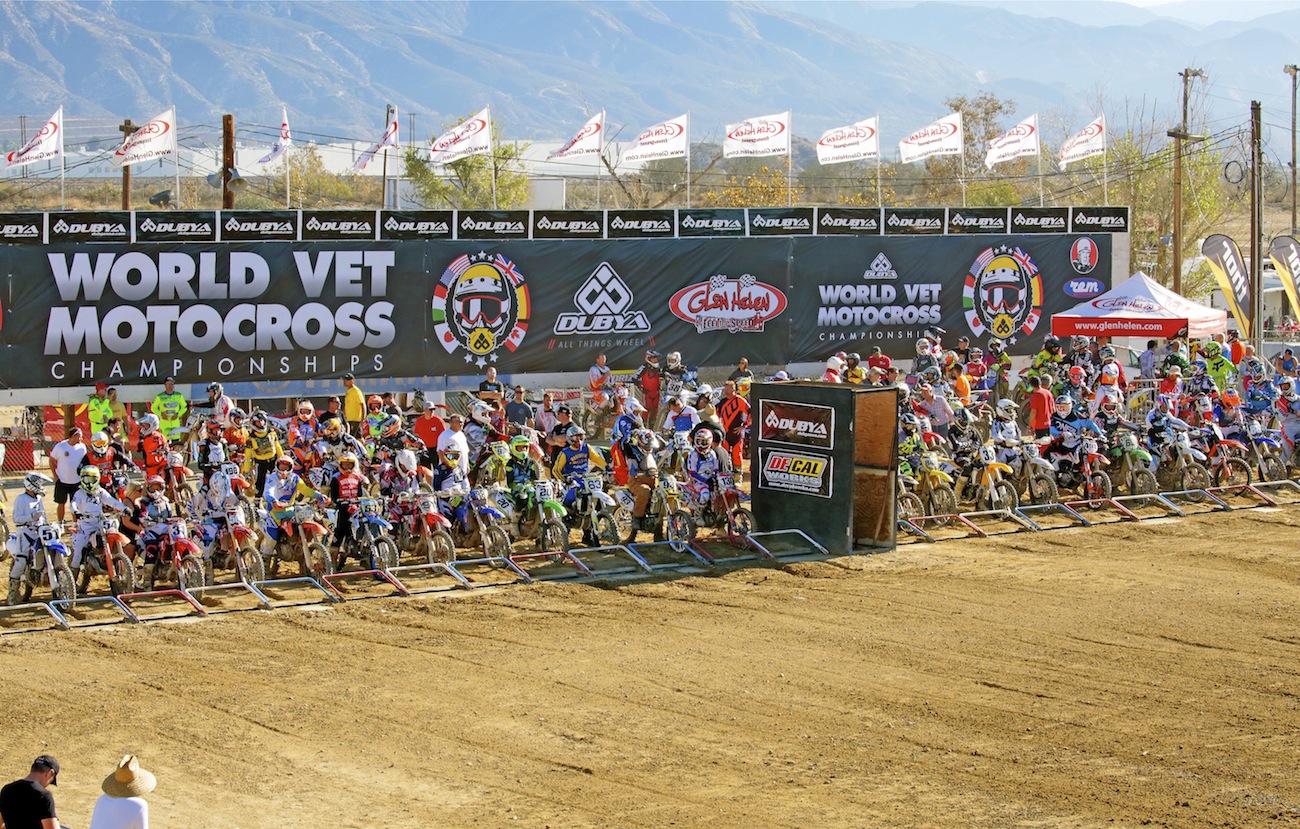 The 2022 World Vet Motocross Championship is shaping up to be a barn burner, as lots of former motocross stars from different decades are lining up to win the Over-30, Over-40, Over-50, Over-60 and Over-70 titles. Believe it or not, multi-time AMA 250 National Champion Gary Jones is now 70-years-old. He is the only rider to have won World Vet crowns in the Over-30, Over-40, Over-50 and Over-60 classes. If he can win the Over-70 title in 2022, he will have a Grand Slam in most of the important age groups. But Gary won't be perfect because 1970s GP star Lars Larsson is the reigning Over-80 World Vet Champion and Gary Jones has to wait ten years before he's old enough to get the clean sweep he wants.

DECEMBER Dec. 1…Bruce Brown 1937 Dec. 1…Jeff Emig 1970 Dec. 1…Stanton Barrett 1972 Dec. 1…Todd Waters 1990 Dec. 2…Jiri Dostal 1979 Dec. 3…Craig Decker 1975 Dec. 3…Danny LaPorte 1957 Dec. 3…Maxime Desprey 1993 Dec. 4…Tiger Lacey 1982 Dec. 4…Greg Blackwell 1953 Dec. 4…Ryan Dungey 1989 Dec. 4…Jim Gibson 1961 Dec. 5…Casey Johnson 1975 Dec. 6…Kevin Walker 1970 Dec. 6…Joaquim Rodrigues 1981 Dec. 6…Kyle Chisholm 1987 Dec. 7…Bob Morales 1963 Dec. 7…Jake Weimer 1987 Dec. 7…David Philippaerts 1983 Dec. 9…Ben Townley 1984 Dec. 10…Bob Graham Dec. 10…Earl May Dec. 11…Darrell Shultz Dec. 11…Lance Smail 1970 Dec. 11…Keith S. Johnson 1970 Dec. 12…Marty Moates 1956 Dec. 13…Ron Lechien 1966 Dec. 13…Brian Fleck Dec. 13…Chris Blose 1987 Dec. 13…Mike Buckley Dec. 14…Bill Butcher Dec. 15…Doug DeHaan Dec. 16…Brian Swink 1972 Dec. 16…Andy Harrington 1977 Dec. 16…Cassidy Anderson Dec. 16…Gordon Crockard 1978 Dec. 17…Bill Nilsson 1932 Dec. 17…Danny Dobey Dec. 17…Justin Buckelew 1981 Dec. 17…Barry Hawk 1972 Dec. 17…Tommy ìHahn 1985 Dec. 17…Jake Weimer 1987 Dec. 18…Gerrit Ordelman 1980 Dec. 18…Tim Weigand 1978 Dec. 18…Kei Yamamoto 1991 Dec. 18…Valentin Guillod 1992 Dec. 19… Austin Stroupe 1990 Dec. 20…Jesse Casillas 1984 Dec. 20…Klemen Gercar 1990 Dec. 21…James Stewart 1985 Dec. 23…Jeff Fox   Dec. 23…Will Hahn 1989 Dec. 25…Mark Burkhart 1979 Dec. 25…Adolf Weil 1938 Dec. 26…Luke Styke 1991 Dec. 28…Dean Wilson 1991 Dec. 29…Chris Gosselaar 1981 Dec. 29…Steve Ramon 1979 Dec. 30…Marvin Musquin 1979 Dec. 31…RodrigThain 1979 Dec. 31…Doug Domokos 1955 Dec. 31…David Bailey 1961 Dec. 31…Romain Febvre 1991
2022 AMA ENDUROCROSS SERIES SCHEDULE
Sept. 17…Salt Lake City,UT
Sept. 24…Redmond, Oregon
Oct. 1…Denver, Colorado
Oct. 22…Prescott Valley, Arizona
Nov 5…Boise Idaho
Nov. 19…Reno, Nevada
2022 SATURDAY AT THE GLEN RACE SCHEDULE
Apr. 2…Spring Series #1
Apr. 23…Spring Series #2
Apr. 30…Spring Series #3
May 7…Spring Series #4
May 14…Spring Series #5 (National Track)
June 11…Summer Series #1
June 25…Summer Series #2
July 9…Summer Series #3
July 30…Summer Series #5
Aug. 13…Summer Series #6  & Pasha 125 Open (National Track)
Aug. 27…..Fall Series #1
Sept. 10…Fall Series #2
Sept. 17…Fall Series #3
Oct. 1…Fall Series #4 & Pasha 125 Open (National Track)
Oct. 15…Fall Series #5
Oct. 22…Fall Series #6
Oct. 29…World Vet Warm-Up (National Track)
Nov. 5-6…Dubya World Vet Championship (National Track)
Nov. 12..Winter Series #1
Nov. 19…Winter Series #2
Dec. 3…Winter Series #3
Dec. 10…Winter Series #4 (National Track)
2022 WORCS OFF-ROAD SCHEDULE
Jan. 21-23…Primm, NV
Feb. 18-20…Glen Helen, CA
Mar. 11-13…Lake Havasu City, AZ
Apr. 8-10…Taft, CA
Apr. 29-May 1…Las Vegas, NV
May 27-29…Cedar City, UT
Sept. 16-18…Preston, ID
Oct. 14-16…Mesquite, NV
Nov 4-6…Primm, NV
2022 AUSTRALIAN SUPERCROSS CHAMPIONSHIP
Oct. 21…Melbourne, Vic
Oct. 29…Adelaide, SA
Nov. 26…Newcastle, NSW
Dec. 3…Wagga Wagga, NSW
2022 MOTOCROSS DES NATIONS
Sept. 25… Red Bud, MI
2022 WORLD VET MOTOCROSS CHAMPIONSHIP
Nov. 5-6…Glen Helen, CA
2022 PARIS SUPERCROSS
Nov. 12-13… Paris, France
•  THE 2022 RACE SERIES THAT ARE ALL OVER AND DONE
2022 AMA SUPERCROSS CHAMPIONSHIP
Jan. 8…Anaheim, CA
Jan. 15…Oakland, CA
Jan. 22…San Diego, CA
Jan. 29…Anaheim, CA
Feb. 5…Glendale, AZ
Feb. 12…Anaheim, CA
Feb. 19… Minneapolis, MN
Feb. 26…Arlington, TX
Mar. 5…Daytona Beach, FL
Mar. 12…Detroit, MI
Mar. 19…Indianapolis, IN
Mar. 26…Seattle, WA
Apr. 9…St. Louis, MO
Apr. 16…Atlanta, GA
Apr. 23…Foxborough, MA
Apr. 30…Denver, CO
May 7…Salt Lake City, UT
2022 AMA NATIONAL MOTOCROSS CHAMPIONSHIP
May 28…Pala, CA
June 4…Hangtown, CA
June 11…Thunder Valley, CO
June 18…Mt. Morris, PA
July 3…Red Bud, MI
July 9…Southwick, MA
July 16….Millville, MN
July 23….Washougal, WA
Aug. 13…Unadilla, NY
Aug. 20…Budds Creek, MD
Aug. 27…Crawfordsville, IN
Sept. 3…Pala, CA
2022 FIM GRAND PRIX CHAMPIONSHIP (TENTATIVE)
Feb. 27…Matterley Basin, England
Mar. 6…Mantova, Italy
Mar. 20…Villa La Angostura, Argentina
April 3…Agueda, Portugal
April 10…Trentino, Italy
Apr. 24…Kegums, Latvia
May 1…Orlyonok, Russia (CANCELED)
May 8…Maggiora, Italy
May 15…Rio Sardo, Sardinia
May 29…Intu Xanadu, Spain
June 5…Ernee, France
June 12…Teutschenthal, Germany
June 26…Samota-Sumbawa, Indonesia
July 3… Jakarta, Indonesia (CANCELED)
July 17…Locket, Czech Republic
July 24…Lommel, Belgium
Aug. 7…Uddevalla, Sweden
Aug. 14…Hyvinka, Finland
Aug 21…St. Jean d' Angely, France
Sept. 4…Afyonkarahisar, Turkey
Sept. 11…Oman (CANCELED)
2022 KICKER ARENACROSS SERIES
Jan. 7-8…Loveland, CO
Jan. 15…Amarillo, TX
Jan. 21-22…Oklahoma City, OK
Jan. 29…Greensboro, NC
Feb. 4-5…Reno, NV
Feb. 11-12…Denver, CO
2022 WORLD SIDECAR MOTOCROSS CHAMPIONSHIP
Apr. 24… Holland
May. 22…Czech Republic
June 26…Belgium
July 3…Estonia
Sept. 4…Czech Republic
Sept. 18…Germany
2022 CANADIAN TRIPLE CROWN SERIES
June 5…Kamloops, BC
June 12…Drumheller, AB
June 19…Pilot Mound, MB
July 3…Walton, ON
July 10…Courtland, ON
July 17…Ottawa, ON
July 24…Moncton, NB
July 31…Deschambault, QC
Aug. 14…Walton, ON
2022 AUSTRALIAN NATIONAL CHAMPIONSHIP
Mar. 27…Wonthaggi
Apr. 10…Mackay
May 1…Wodonga
June 26…Maitland
July 24…Coffs Harbour
Aug. 14…Queensland Park
Aug. 20…Coolum
2022 MICHELIN BRITISH CHAMPIONSHIP
Mar. 20…FatCat
May 1…Landrake
May 29…Lyng
June 26…Cusses Gorse
Aug. 7…TBA
Sept. 4…Hawkstone
2022 REVO BRITISH CHAMPIONSHIP
Mar. 13…Culham
Apr. 17…Foxhill
May 8…Lyng
May 22…Canada Heights
June 19…Blaxhall
July 10…Fatcat
July 31…Whitby
Sep. 11…TBA
2022 WORLD TWO-STROKE CHAMPIONSHIP
April 16…Glen Helen, CA
• MXA YOUTUBE CHANNEL | HIT THAT SUBSCRIBE BUTTON
The MXA wrecking crew is everything moto related. Check out our MXA YouTube channel for bike reviews, Supercross coverage, rider interviews and much more. And don't forget to hit that subscribe button.