MXA'S WEEKEND NEWS ROUND-UP: THE WORLD BELONGS TO THE VETS STARTING THIS WEEKEND
THE VETS TAKE THE CENTER STAGE FOR THE NEXT MONTH OF RACING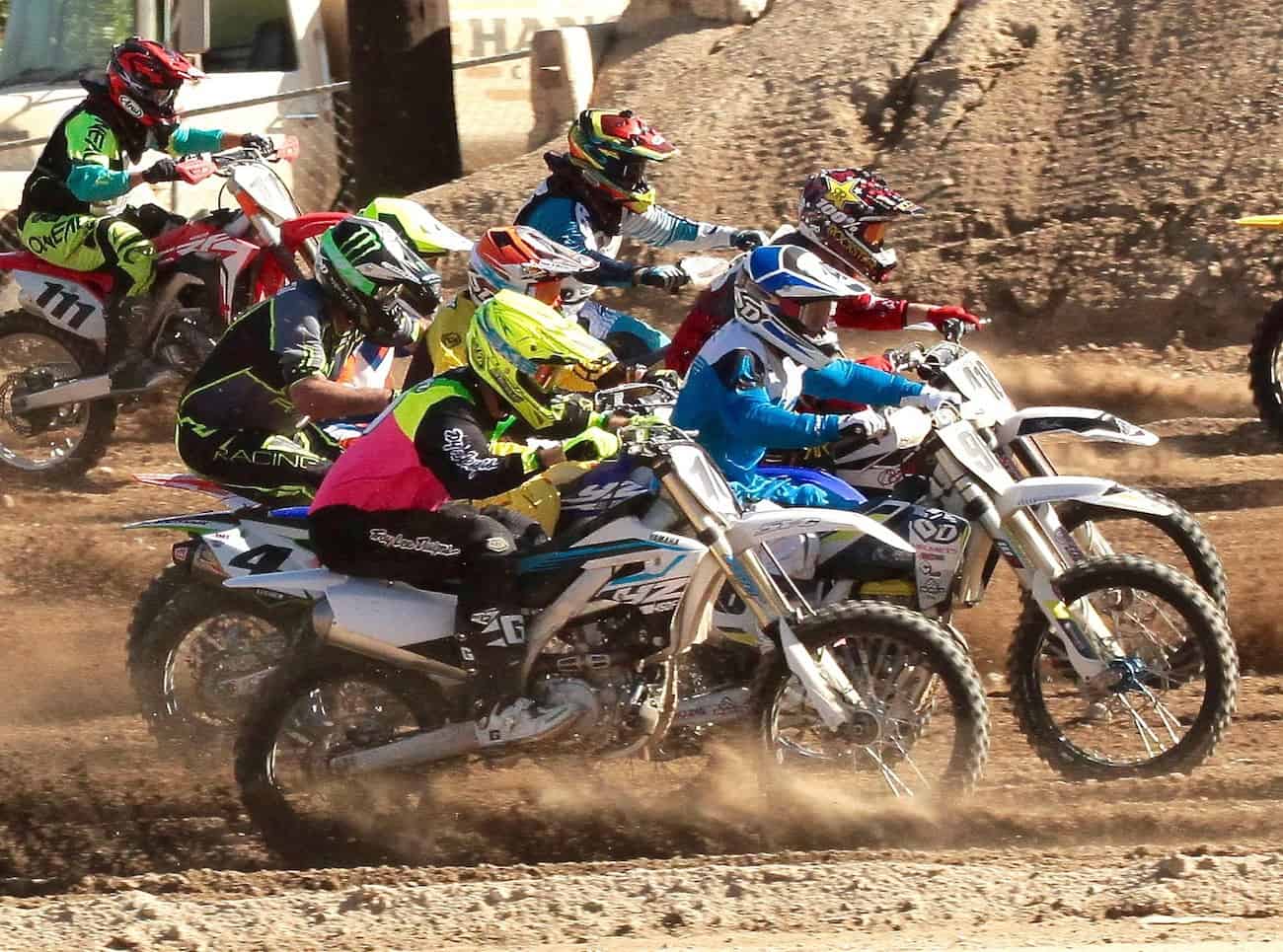 This is the Over-50 Pro class at last year's REM Octobercross. We can spot Jon Ortner (yellow helmet), Robert Reisinger (blue gear), Ron Lechien (4) and Joe Sutter (111) near the front in the charge to Talladega.
The REM Octobercross race was started many years ago as the Commotion-By-The-Ocean when REM raced at Carlsbad Raceway. After moving to Glen Helen, REM changed the name to "Octobercross" because the Commotion-That-Is-40-Miles-From-The-Ocean didn't sound as catchy. This year's Octobercross race will be held on Saturday, October 27. It is the first chance for Vet riders to get a look at some of what is in store for the World Vet Championship track. Although Glen Helen will keep the full World Vet layout under wraps until the Friday, November 2nd, practice, the Octobercross will feature 75% of the World Vet track. It's no secret that REM hosts the most Vet, Over-40, Over-50 and Over-60 racers of any local weekly event—and most of those riders are top ten World Vet contenders—so the Octobercross is a good chance to see who's who leading up to the World Vet. Expect a big turnout. For more info go to www.remsatmx.com

You may think the starting gates at your local track are packed, but this line of 40 anxious riders is for the Over-50 Pro class only at last year's World Vet.
The 2018 Dubya World Vet Motocross Championship starts on Thursday November 1st with an Open practice day. On Friday, November 2nd there is a special World Vet practice open only to riders who have pre-entered the World Vet. Actual racing starts on Saturday, November 3. The highlight of Saturday's racing is the Over-40 Pro class—which was won by Mike Brown last year. All the Novice, Intermediate and Expert classes (in every age group) are also held on Saturday, but mostly to give foreign, out-of=state and riders who are a little rusty a chance to get in a warm-up race before Sunday's big day. On Sunday, all the classes, save for the Over-40 Pros, will race for their respective World Championships—but the premier classes on Sunday are the Over-30 Pros, Over-50 Pros, Over-60 Experts and Over-70 Experts. For more info go to www.glenhelen.com.

The Red Bull Day in the Dirt Grand Prix wil be held on Thanksgiving weekend at Glen Helen.
The Red Bull Day in the dirt is scheduled for November 23-24-25, 2018, at Glen Helen. It is the Woodstock of Motocross races with a focus on three days of fun. It has classes for every kind of bike and rider.
Friday, Nov. 23. Happy Hour Practice Session. You pay a sum of $25 for a sticker for your number plate that gets you on the track. No sticker, no go. Proceeds from the practice session benefits the Steve McQueen Fund for Boys Republic. Practices are from 9:00 a.m. to 12:00 p.m. and 1:30 p.m. to 2:30 p.m.
Friday, Nov. 23. So Cal Reunion Race. This race is open to riders who raced at Saddleback, Carlsbad or Indian Dunes, but it is typcially won by kids who weren't born when those tracks closed. Start time is 12:30p.m.
Friday, Nov. 23. XR100 World Championships features three classes—Stock, Mod & Stuntman Daredevil. Starts at 4:00 p.m.
Saturday, Nov. 24. The Vintage Grand Prix kicks the weekend off old school style with these classes—Vintage (pre '75), Evolution (drum brake machines) and Revolution (1984 -1990 bikes). With categories for Beg. Nov. Int. Exp/Pro. Starts at 8:00 a.m.
Saturday, Nov. 24. FMF 2 Stroke Revival Race is for 125cc, 250cc and 500cc two-strokes. The classes are 29 & under, 30 to 49 and 50 & over (with Beg, Nov, Int, Expert and Pro classes). It starts at 8:30 a.m. There will also be a Mini Beginner Race on the TT Track, Mini Grand Prix for 65 and 85s, Women's Grand Prix (combined with the Mini Grand Prix), Stunt Grand Prix Team Race and the Bossa Nova three-man team Grand Prix on Saturday.
Sunday, Nov. 25. The big races on Sunday will be the Senior Vet Grand Prix, Pro/Am Grand Prix and Moto-a-GoGo GP Team Race. For more info go to www.adayinthedirt.com
THIS WEEK'S BIRTHDAY BOYS: THE DART, A-MART & TOMAC SR.

Oct. 27…Malcolm Stewart 1992

Oct. 27…Kenny Zahrt 1955
Oct. 27.. Jimmy Jarrett 


Oct. 28…Alex Martin 1989
Oct. 29…Takeshi Kolkeda 1977
Nov. 1…Ryan Terlecki 1978
Nov. 2…Jordi Tixier 1992
Nov. 3…Ben Evans 1989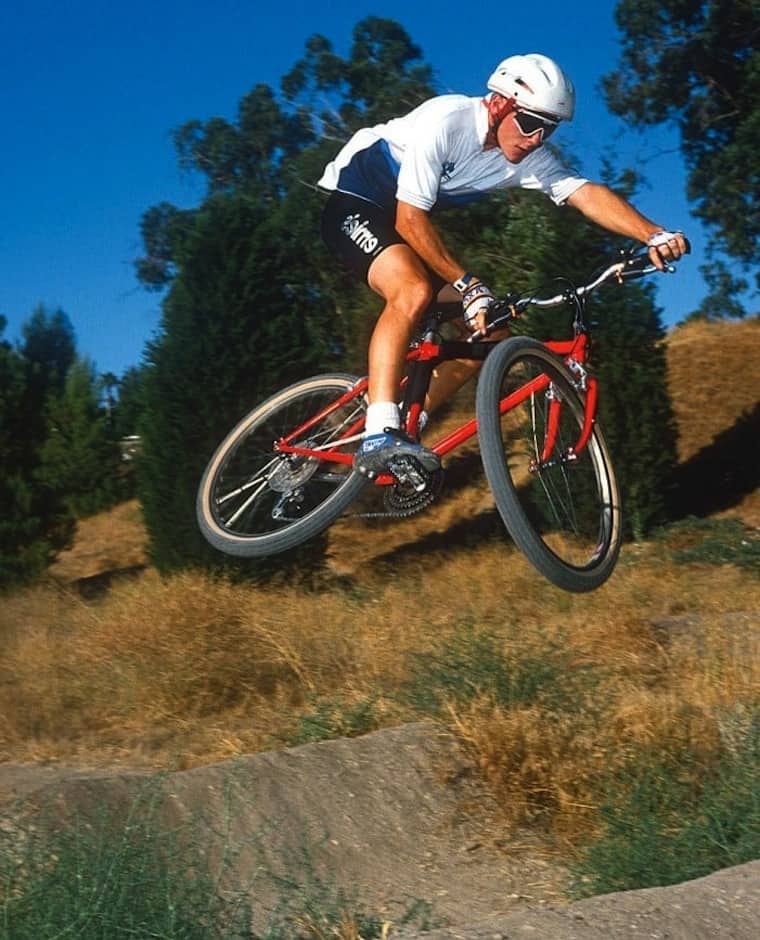 Nov. 3…John Tomac 1967
JAPAN SUPERCROSS FOR NEXT WEEKEND CANCELED BECAUSE OF TYPHOON 26

Dylan Ferrandis, Malcolm Stewart, Aaron Plessinger, Justin Brayton, Christian Craig, Jimmy Decotis and Weston Peick were all signed up to race the 2018 Japan Supercross, but the race promoters have canceled the event. They claimed that an approaching Typhoon (which is what a hurricane is called in the Pacific Ocean) would make working on the track impossible.

From the official press release (English version): "As a safety measure that the secretariat must consider in holding the event. (1) Whether the venue preparation can proceed as per the process. (2) Secure the safety of workers who make venues. (3) Securing safety of visitors on the day of the event. (4) Securing safety of riders coming to Japan. With the a approach of typhoon No. 26, aelarge and strong power announced by the Meteorological Agency, we decided to cancel it (the Supercross) because it is presumed that Typhoon 26 will cause a lot of damage and damage to the venue starting from October 26th. As the secretariat, we must consider safety management in the whole process from making the venue to the day of the convention. The landing of the typhoon is uncertain at the present moment, but if we make a comprehensive judgment from the viewpoint of the risk management being recently being raised, we cannot ignore Typhoon No. 26, which is roughly holding this large and violent power, thus I decided to not go to."
ALTA'S DEMISE MIGHT LEAD TO ZERO'S RISE

Zero FX's Z-Force is their top of the line off-road model.
With Alta electric bikes closing their doors, this puts the ball back into Zero electric off-road bikes court again. Although Zero now focuses on building street bikes, the Zero FX's Z-Force is their top of the line off-road model. More of a trail bike and dual sport bike than a race bike, the FX's 75-5 motor produces 78 foot-pounds of torque and the power can be changed with Zero's programming app (on your smart phone).
You can hit the trail, but watch battery's charge gauge or you'll be limping home.
As an added plus, you can charge your Zero FX from your household 110 volt outlets in five hours (or under two hours with the option Max Charger). Range on the basic battery unit is an estimated 27 miles (combined street and trail), but you can double up the batteries to extend that to a claimed 54 miles.
Prices start at $8405, but several states (California, Maryland, Massachusetts, Arizona and Illinois) offer incentives in the form of cash rebates or reduced registration fees. For more info go to www.zeromotorcycles.com
MXA TEAM TESTED: EKS BRAND GOX FLAT-OUT GOGGLES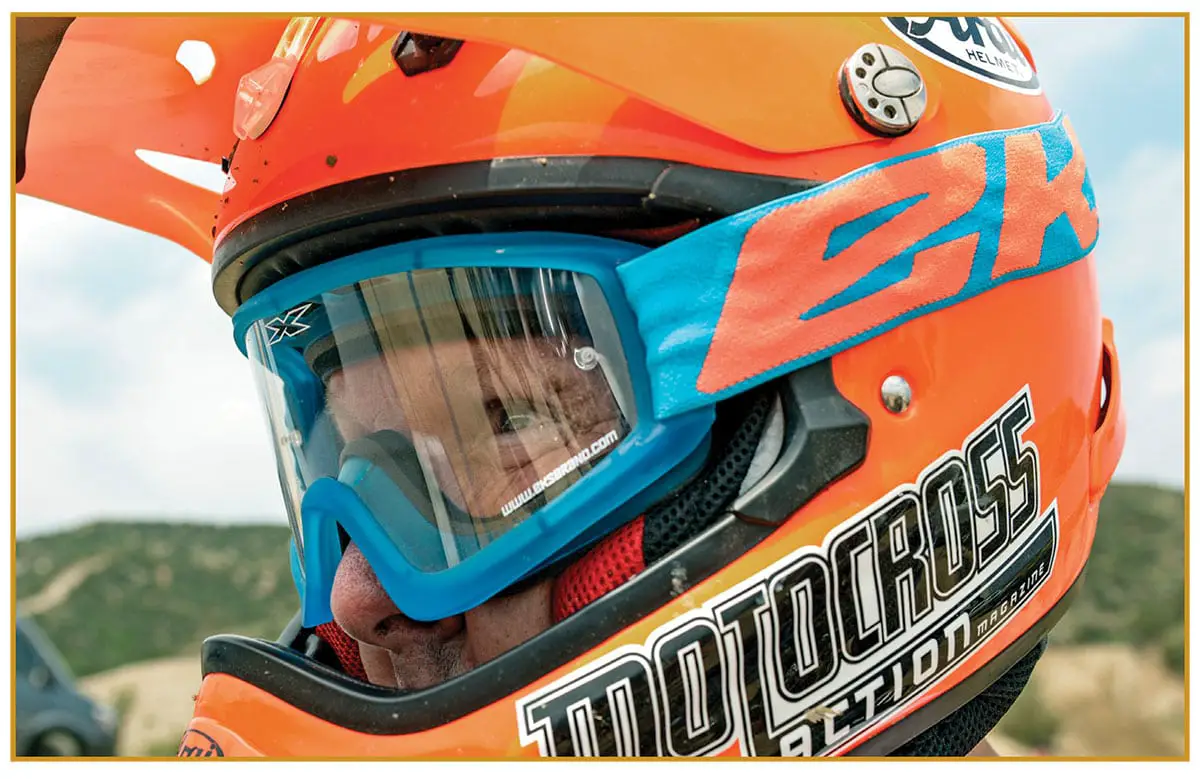 WHAT IS IT? If you are looking for an inexpensive goggle that retails just over $26 and features a variety of lens choices, look no further than the EKS Brand GOX Flat-Out goggle. It is a no-nonsense goggle that is full of value-added features. The best thing about the EKS Brand GOX frame is that it is smaller than the jumbo-sized offerings that have become de rigueur in modern times. No matter how many exotic features a goggle company offers, they are of no value if the goggle has to be crammed into your helmet's eyeport. The EKS Brand GOX is the exact size of the classic Scott 89 or original Oakley O-frame goggles. The slightly smaller frame size, flexible polyurethane frame, wide field of view and 17mm-thick, three-layer face foam negate the need for outrigger strap systems, as the frame seals masterfully to a wide range of face shapes. This is a basic motocross goggle without frills, air scoops, quick-release lens systems, nose guards or chrome highlights. And, for the cost of one Oakley Airbrake goggle, you could buy enough GOX Flat-Out goggles to last you five seasons of racing.
The low-cost GOX goggle uses the same lens as the EKS Brand EKS-S goggle. For riders who currently wear EKS Brand goggles, the lenses you have now will fit in your $25 GOX Flat-Out goggles. The polycarbonate lenses are shatter-resistant, anti-scratch and anti-fog-coated. EKS Brand offers lenses for this goggle in 15 colors.
If you assumed that EKS Brand skimped on the amount of foam to improve its bottom line, you would be wrong. The MXA wrecking crew considers X Brand's foam combination to be one of the best on the market. There is a layer of medium-density foam nearest the frame, followed by a thin and very dense layer and finally a wide swath of soft foam. The foam sandwich is finished off by a layer of felt for maximum comfort against the face. Sweat absorption is excellent, as is the longevity of the foam. The best compliment the MXA wrecking crew can pay to the GOX Flat-Out goggle is that we didn't notice it while riding. It did everything well and was totally unobtrusive. We admit that there are goggles with more bells and whistles, but why would you need a whistle on a goggle?
DIGITS: $25.99 (with clear lens), $35.99 (with colored mirror lens)at  www.eksbrand.com or (818) 700-1700.
MXA RATING: A great goggle is one that blocks roost, absorbs sweat, lasts a long time and provides a clear view of what's coming. Nowhere is it written that a great goggle has to cost $189. Goggle performance isn't improved by a high price tag. The EKS Brand GOX Flat-Out is a serious goggle at a seriously affordable price.
SUBSCRIBE TO MXA & GET A $25 CHAPARRAL GIFT CARD—YOU MAKE A PROFIT BY READING MXA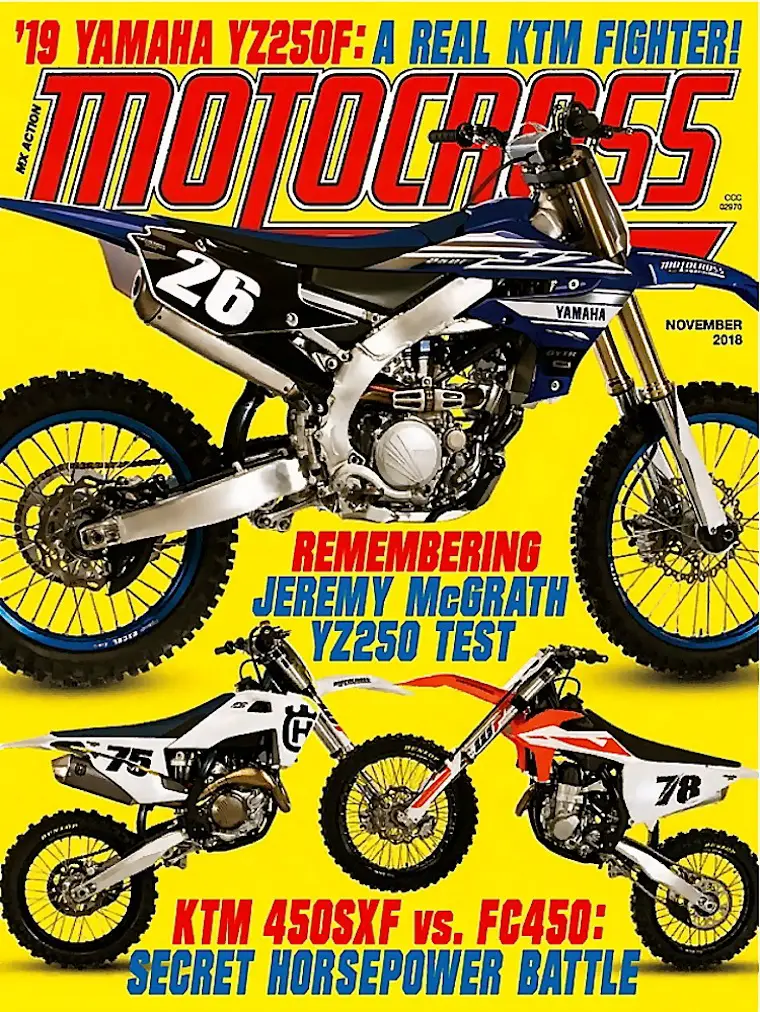 If you had subscribed to Motocross Action, the November 2018 issue of MXA would be in your mailbox, computer or iPhone already. It has tests of the 2019 KTM 450SXF, 2019 Husqvarna FC450, 2019 Yamaha YZ250F, Retro-Test of Jeremy McGrath's 1999 Yamaha YZ250 and a special ClubMX KTM 150SX. Plus, a Ken Roczen interview where he tells the world that he will give up his German citizenship and become an American. All that and everything that you ever wanted to know about moto.

Do you subscribe to MXA? You should. We know that you think that print magazines are dead and that the internet will fill the void, but most of the stuff in the current issue of MXA won't appear on the web for several months, if at all. Luckily, you can get all of MXA on your iPhone, iPad, Kindle or Android by going to the Apple Store, Amazon or Google Play or in a digital version. Even better you can subscribe to Motocross Action and get a $25 Chaparral gift card to spend on whatever motorcycle parts or products you need. You can call (800) 767-0345 or www.hi-torque.com/product/motocross-action or click on the box at the bottom of this page.
EDISON DYE LIFETIME ACHIEVEMENT AWARD WINNER: WHAT YOU NEVER KNEW


The late Edison Dye being honored for making motocross happen in America at Anaheim Stadium by Roger DeCoster (left) and Tom White (right) back in 1999. Roger was the first recipient of the "Edison Dye Lifetime Achievement Award."
Every year for the past two decades the Edison Dye Lifetime Achievement Award has been handed out to a deserving individual who has had an impact on the sport of motocross. For those that don't know, Edison Dye was the father of American motocross. Not only did he import the first true-to-life motocross bikes to America, but he organized the original Inter-Am race series and flew the Euro stars in to showcase motocross to the teenagers of the era. One of those teenagers was Jody Weisel, a road racer who made the switch to motocross back in 1968. When you see people getting awards, you think of them only as the personna you know them best as—Roger DeCoster doing a cross-up, Marty Smith as the teen idol, Jeff Ward wheelying at the start of "On Any Sunday," or Ricky Johnson and David Bailey at Anaheim Stadium. But there is always more to the man that the public never sees. With MXA's Jody Weisel receiving the 2018 Award on Sunday, November 4, we thought that we would show you photos that aren't normally what you think of when you think of the MXA test rider. Enjoy
This is Jody when he was one-year-old. Jody's father was a U.S. Air Force pilot and Jody's family moved from base to base when he was kid. This photo was shot in Newfoundland.
This is Jody at Rincon in 1969.

This is Jody when he was a college professor. He went to college for 9 years while he worked on his Bachelors, Masters and PhD. He taught Social Research Methods at North Texas State University. He really nailed the millennial look—even back in the 1970s.

This is Jody during his surfing days. He had his own signature asymetrical surfboard design and a pretty scruffy beard. We are guessing that he's wearing Canvas by Katin board shorts.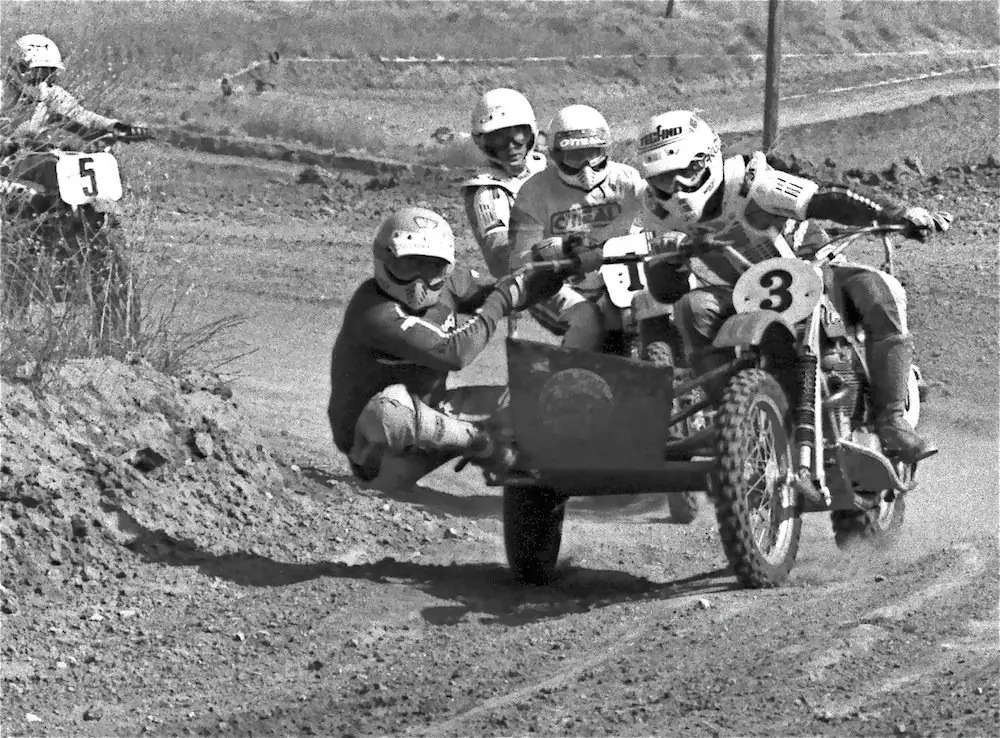 This is Jody manhandling a 650cc Yamaha Wasp sidecar at Saddleback Park in 1984.
This is Jody trying to fit in the day before the Mexican Supercross Championships in La Paz, Mexico in 1984.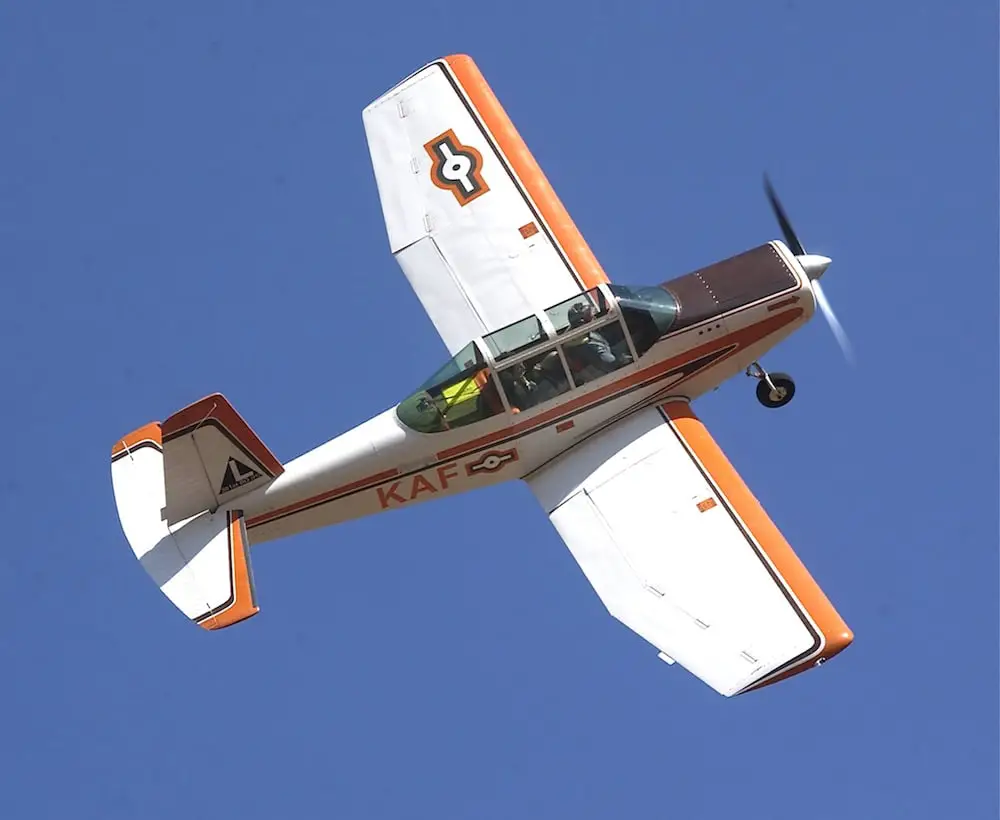 This is Jody flying his Kachina VG21. Jody says that flying is perfectly safe unless the guy at the controls says, "Watch this!"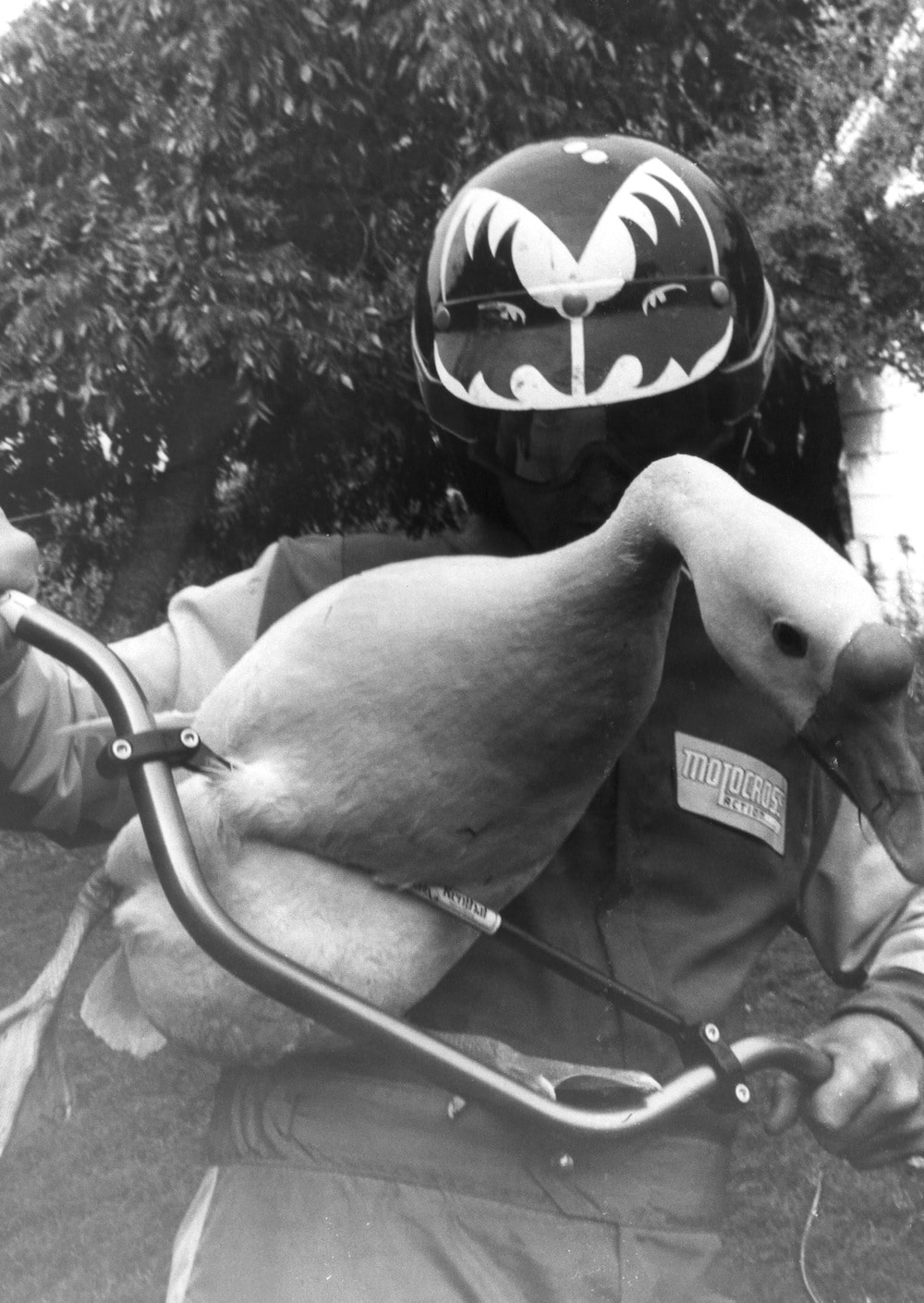 This is Jody, but we don't have a clue what's going on with his pet goose or the Kiss helmet design.
MXA COVER OF THE WEEK: THE KISS HELMET RESURFACES ON THE MARCH 1980 COVER

MXA test rider Clark Jones was testing a full-race Mugen Honda when a stick got stuck in the countershaft sprocket (you can see the stick hanging below the engine). You only need a tiny bit of motocross experience to know what happened next.
MXA AD OF THE WEEK: THE AMERICAN BIKE WITH THE AUSTRIAN CONNECTION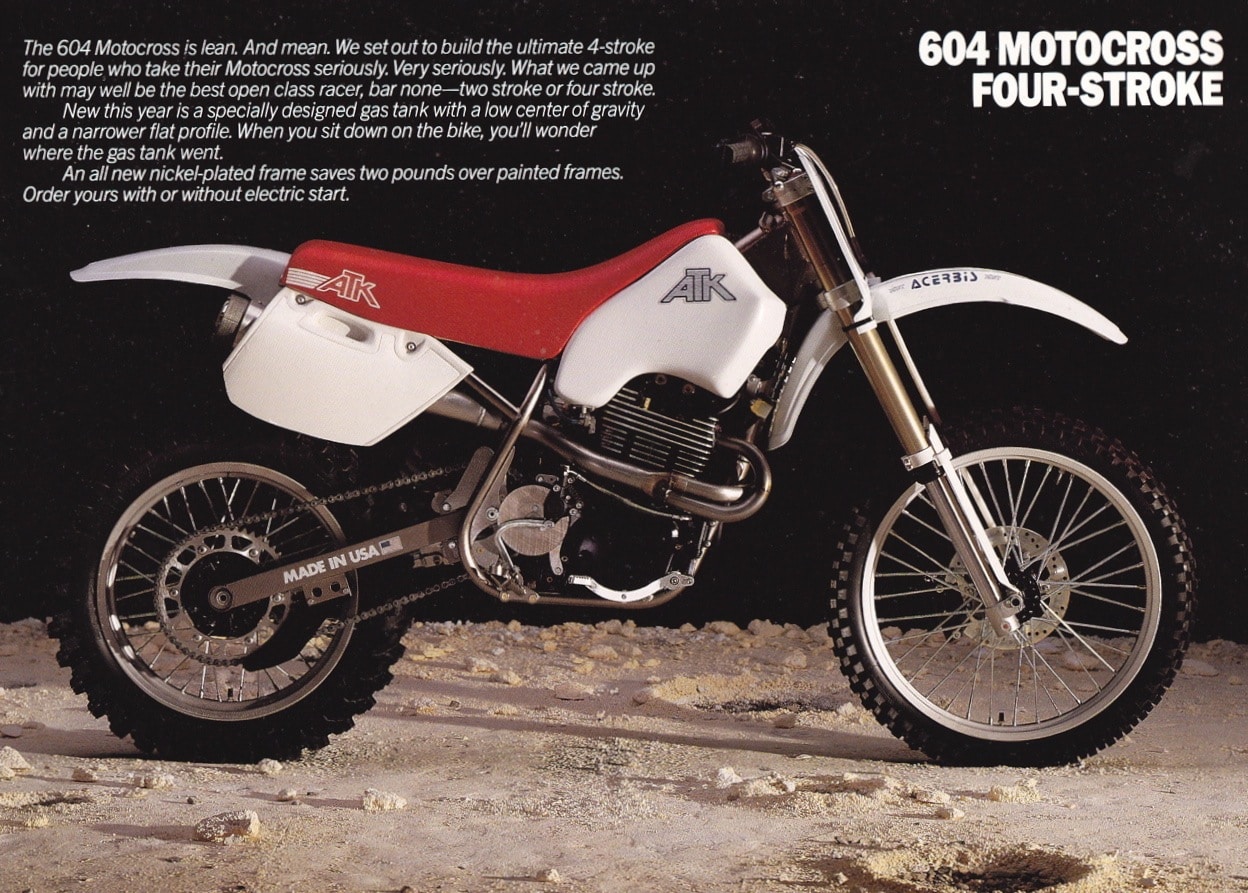 ATK produced two-strokes and four-strokes from their California factory. ATK was the brainchild of Austrian immigrant Horst Leitner. You can learn everything there is to know about ATK motorcycles and their creative designer in the October issue of MXA. Here is a sneak peak of what you're missing below.

MORE ABOUT ATK FROM THE OCTOBER 2018 MXA
MXA PRODUCT SPOTLIGHT: PRO CIRCUIT KX250/KX450 TRIPLE CLAMPS

Pro Circuit is pleased to announce the release of two new sets of triple clamps for the Kawasaki KX250F and 450 models. The 2013-2019 KX250F and 2013-2018 KX450F received a change in offset from 22mm to 23mm for increased stability along with a repositioned front brake line mount to keep the brake line from rubbing on the front number plate. The new 2019 KX450 triple clamp has also been designed with a 23mm offset. Pro Circuit triple clamps will continue to be made in the USA from 6061 aircraft-quality billet aluminum for optimum strength. Clear anodizing offers a durable protective finish to complete the works look. The reversible bar mount allows you to choose from four different handlebar positions to help customize the ergonomics to better fit your riding style. Retail price $699.95. For more info go to www.procircuit.com
MXA RACE POSTER UPDATE: WHAT'S ON DECK IN MX
REM OCTOBERCROSS (FORMERLY THE COMMOTION-BY-THE-OCEAN) ON OCT. 27
For more info go to www.remsatmx.com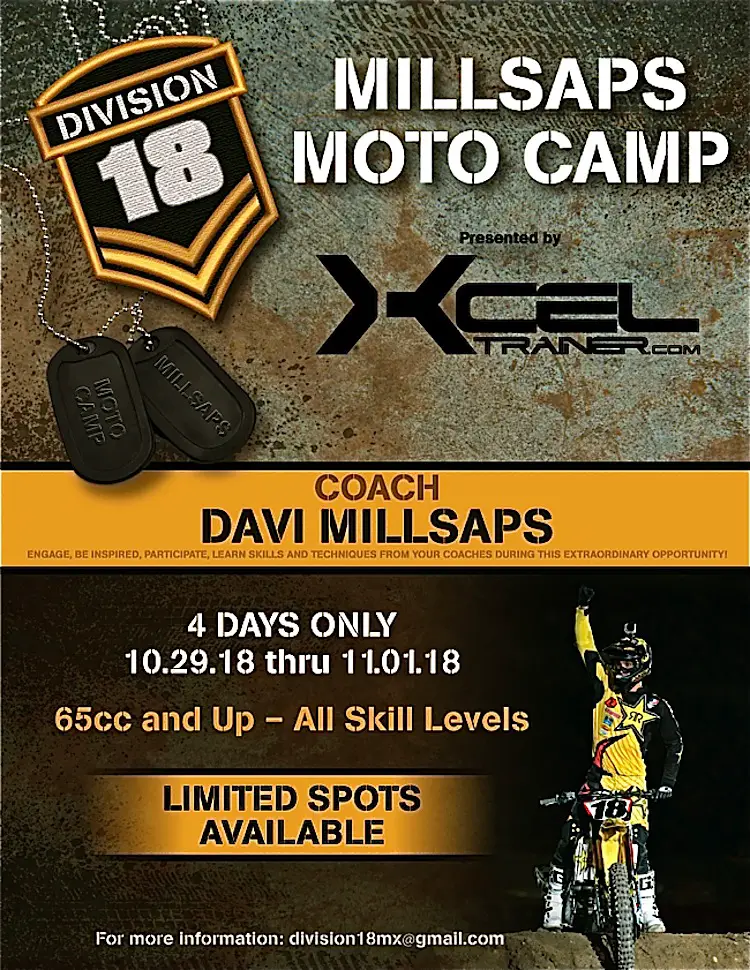 DAVI MILLSAPS "DIVISION 18" MOTO CAMP: OCT. 29 – NOV. 1
It will be held in Ft. Pierce, Florida, at the Xcel training compound. For more info email to [email protected]
2018 DUBYA WORLD VETERAN MOTOCROSS CHAMPIONSHIP ON NOV. 3-4 AT GLEN HELEN
For more information go to www.worldvetmx.com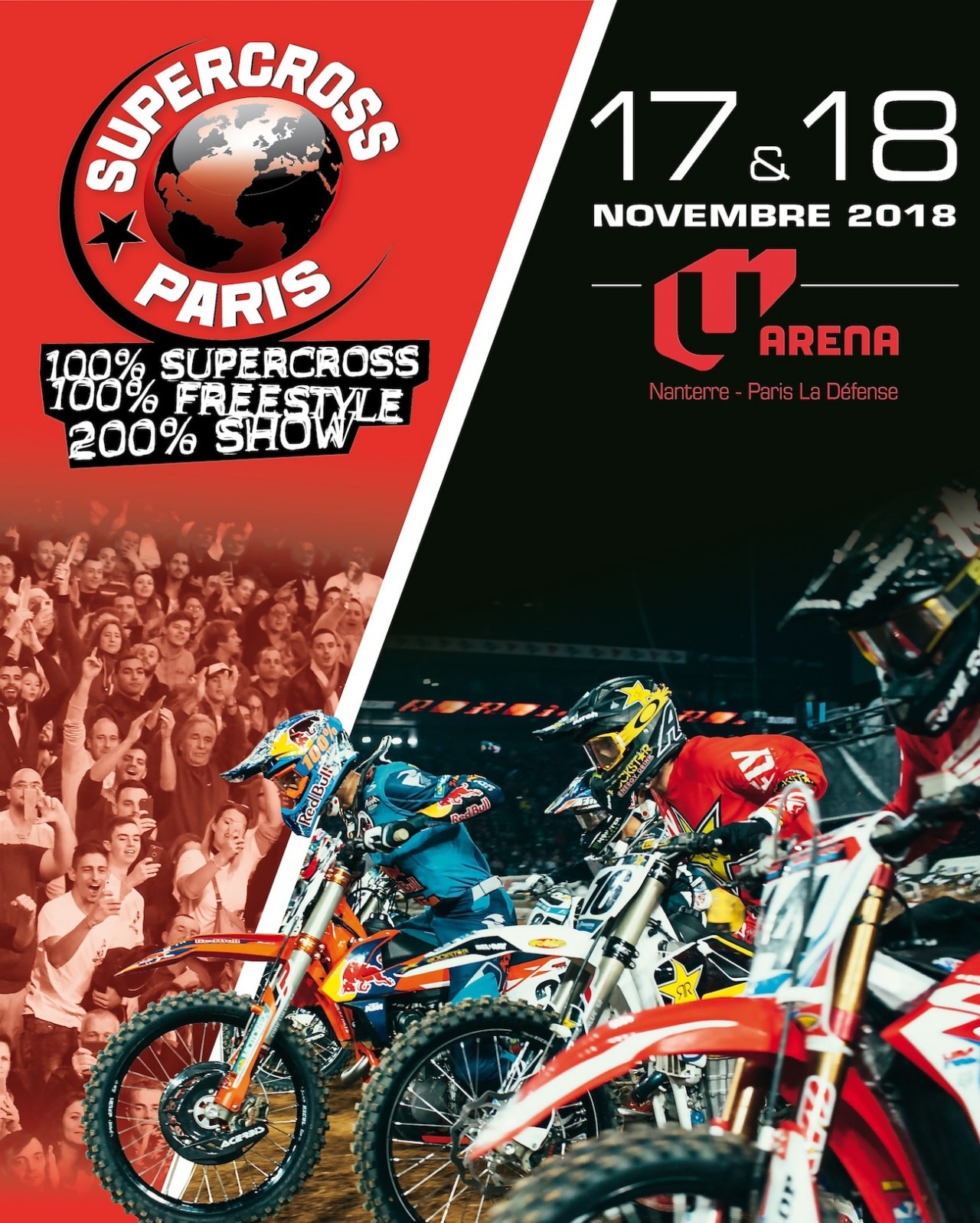 2018 PARIS SUPERCROSS ON NOVEMBER 17-18
For more info, brush up on your high school French and then go to www.supercrossparis.com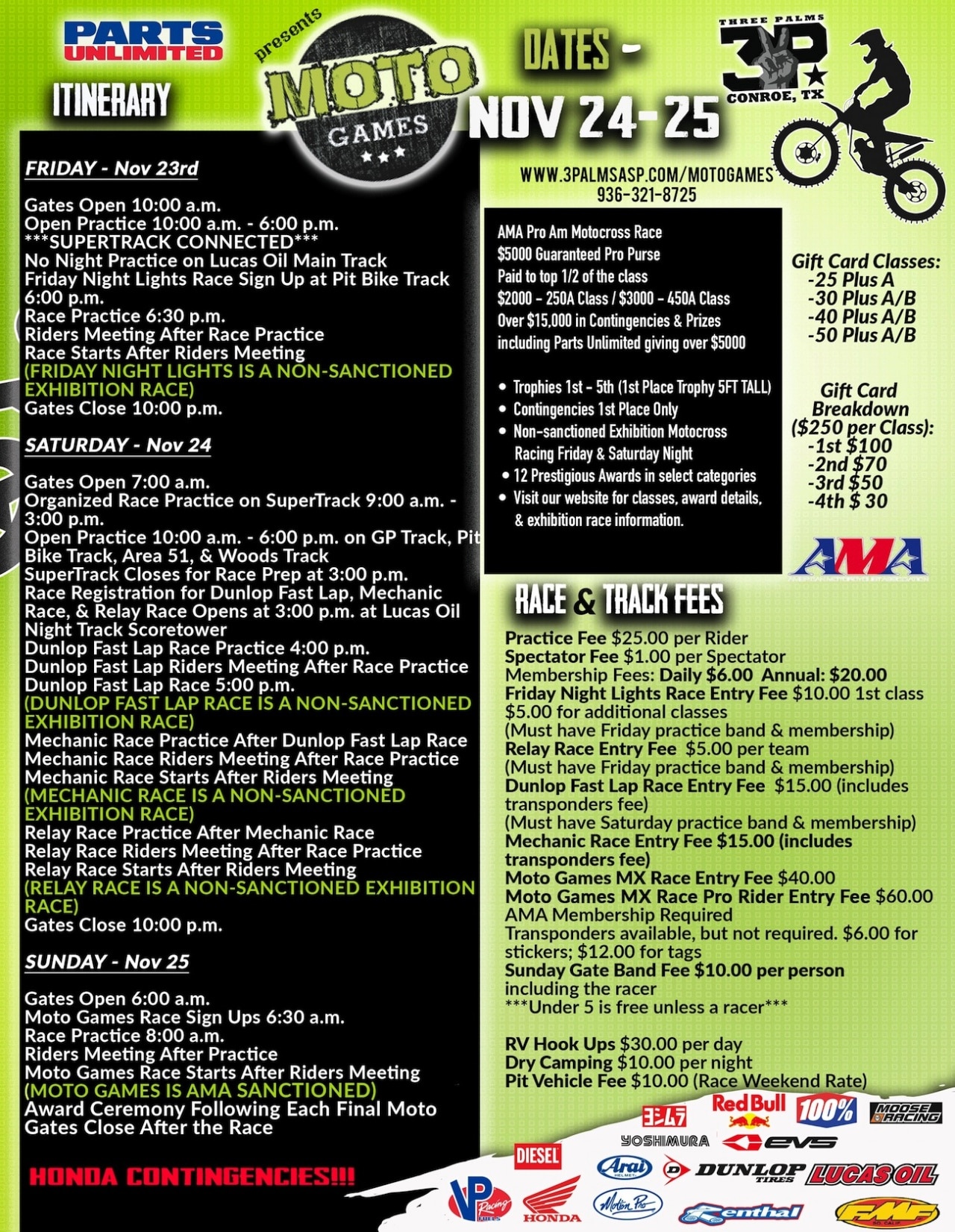 THREE PALMS "MOTO GAMES" ON NOV. 24-25
For more information (although they seemed to have squeezed everything short of "War and Peace" into their poster) go to www.3palmsasp.com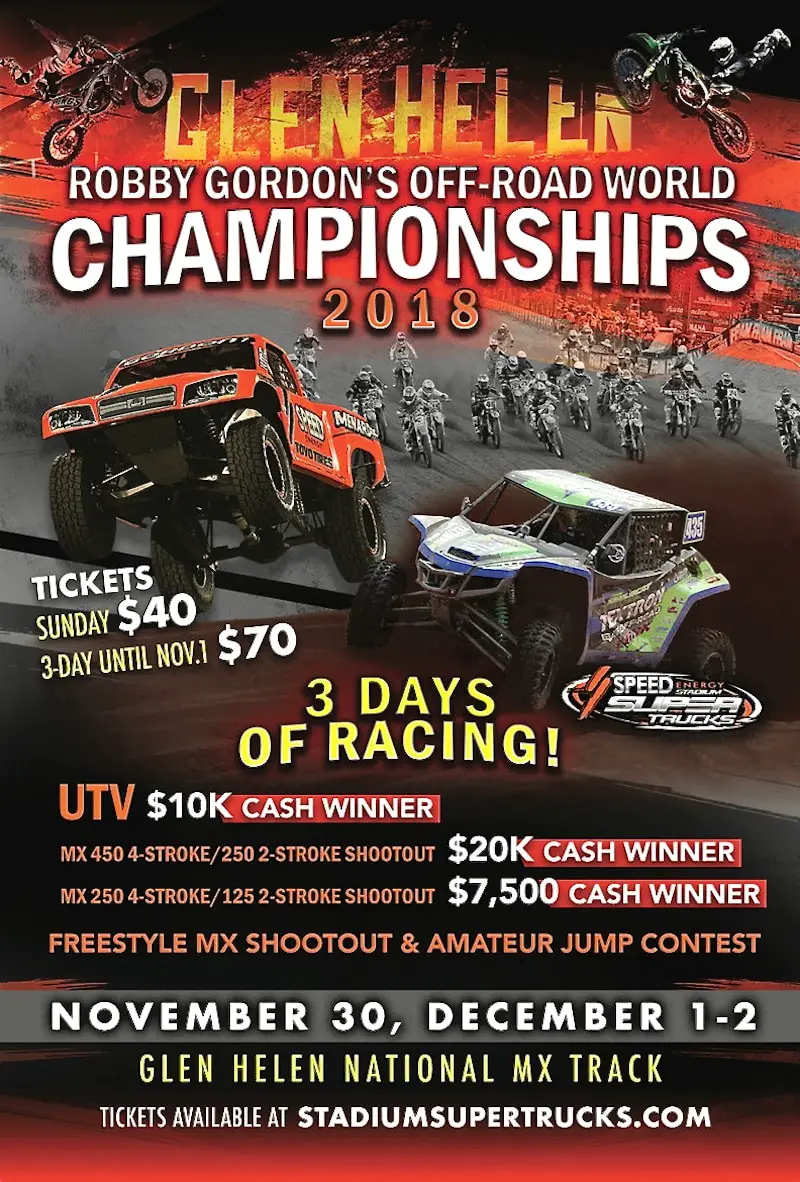 2018 ROBBIE GORDON OFFROAD WORLD CHAMPIONSHIPS ON NOV. 30—DEC. 1
$20,000 to the winner of the 450 class and $7500 to the winner of the 250 class. For more info go to www.stadiumsupertrucks.com
2019 MOTOCROSS ACTION 450 SHOOTOUT VIDEO
2019 RACE SCHEDULE: FOR THOSE WHO CAN'T WAIT UNTIL JANUARY


In 2018 Eli Tomac won over $3.5 million dollars in purse money and bonuses—not counting his big bucks Kawasaki, Oakley and Alpinestars salaries. His tax accountant is warming up his adding machine for the January 5th start of the 2019 Supercross season.

2019 AMA SUPERCROSS SERIES
Jan. 5…………………………….Anaheim, CA
Jan. 12………………………….Glendale, AZ
Jan. 19………………………….Anaheim, CA (3-moto race)
Jan. 26………………………….Oakland, CA
Feb. 2……………………………San Diego, CA
Feb. 9…………………………..Minneapolis, MN
Feb. 16………………………….Arlington, TX
Feb. 23………………………….Detroit, MI (3-moto race)
Mar. 2……………………………Atlanta, GA (250 E/W Shootout)
Mar. 9……………………………Daytona Beach, FL
Mar. 16………………………….Indianapolis, IN
Mar. 23………………………….Seattle, WA
Mar. 30………………………….Houston, TX (3-moto race)
Apr. 6……………………………Nashville, TN
Apr. 13………………………….Denver, CO
Apr. 27………………………….East Rutherford, NJ
May 4……………………………Las Vegas, NV (250 E/W Shootout)
2019 AMA NATIONAL CHAMPIONSHIP
May 18……………………Hangtown, CA
May 25.…………………..Glen Helen, CA
June 1..………………….Thunder Valley, CO
June 15..…………………Mt. Morris, PA
June 22.………………….Jacksonville. FL
June 29..…………………Southwick, MA
July 6.…………………….Red Bud, MI​
July 20.…………………..Millville, MN​
July 27.…………………..Washougal, WA
Aug. 10..………………….Unadilla, NY​
Aug. 17..………………….​Budds Creek, MD
Aug. 24.…………………..Crawfordsville, IN
2019 FIM MOTOCROSS WORLD CHAMPIONSHIP
Mar. 10……………………………TBA
Mar. 24……………………………England
Mar. 31……………………………Holland
Apr. 7……………………………..Italy #1
Apr. 21……………………………Hong Kong
May 1……………………………..Shanghai
May 12……………………………Italy #2
May 26……………………………France
June 9…………………………….Russia
June 16…………………………..Latvia
June 23…………………………..Germany
July 7……………………………..Indonesia #1
July 14……………………………Indonesia #2
July 28……………………………Czech Republic
Aug. 4…………………………….Belgium
Aug. 18…………………………..Switzerland
Aug. 25…………………………..Sweden
Sept. 8……………………………Turkey
Sept. 22………………………….Italy #3
2019 MOTOCROSS DES NATIONS
Sept. 29………………………….Assen, Holland 
JOIN MXA'S FLIPBOARD PAGE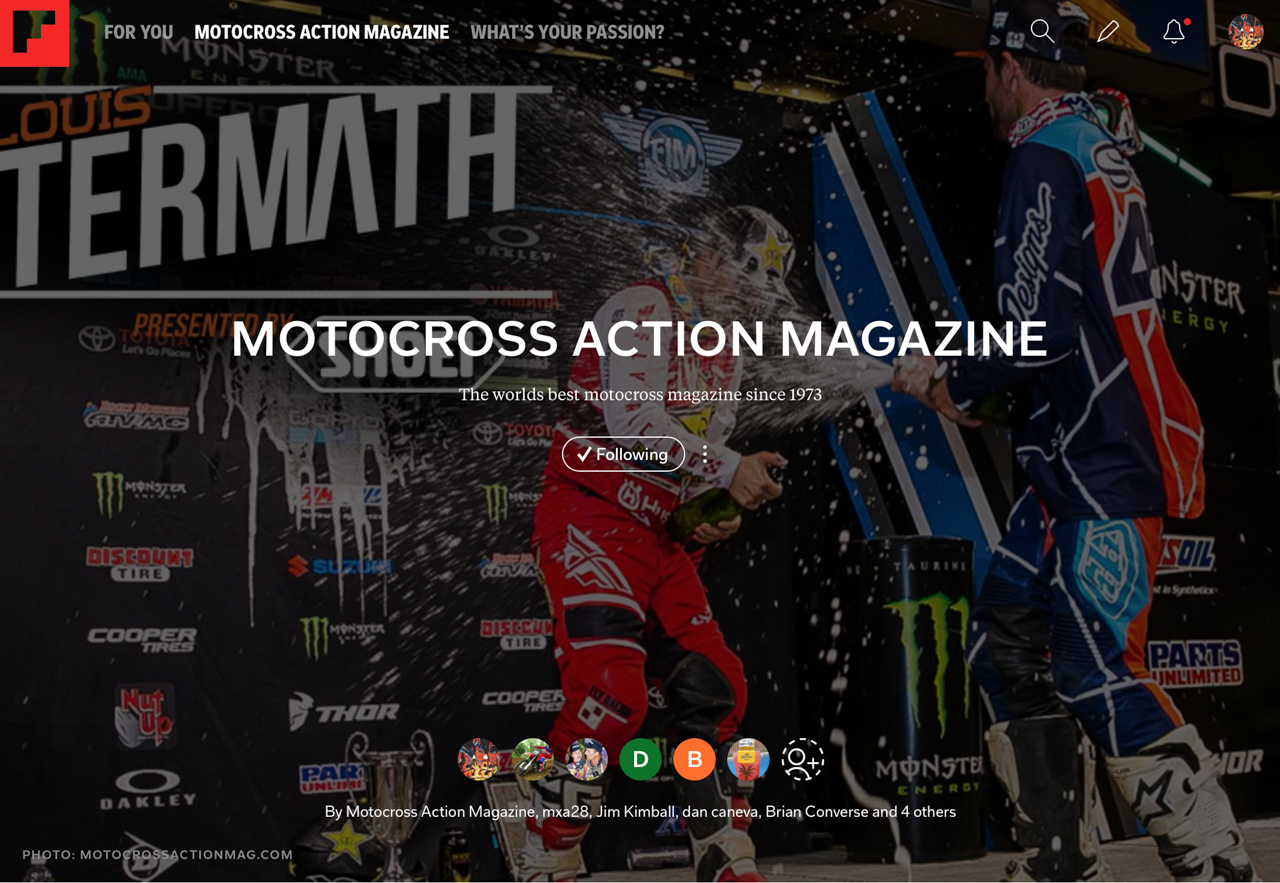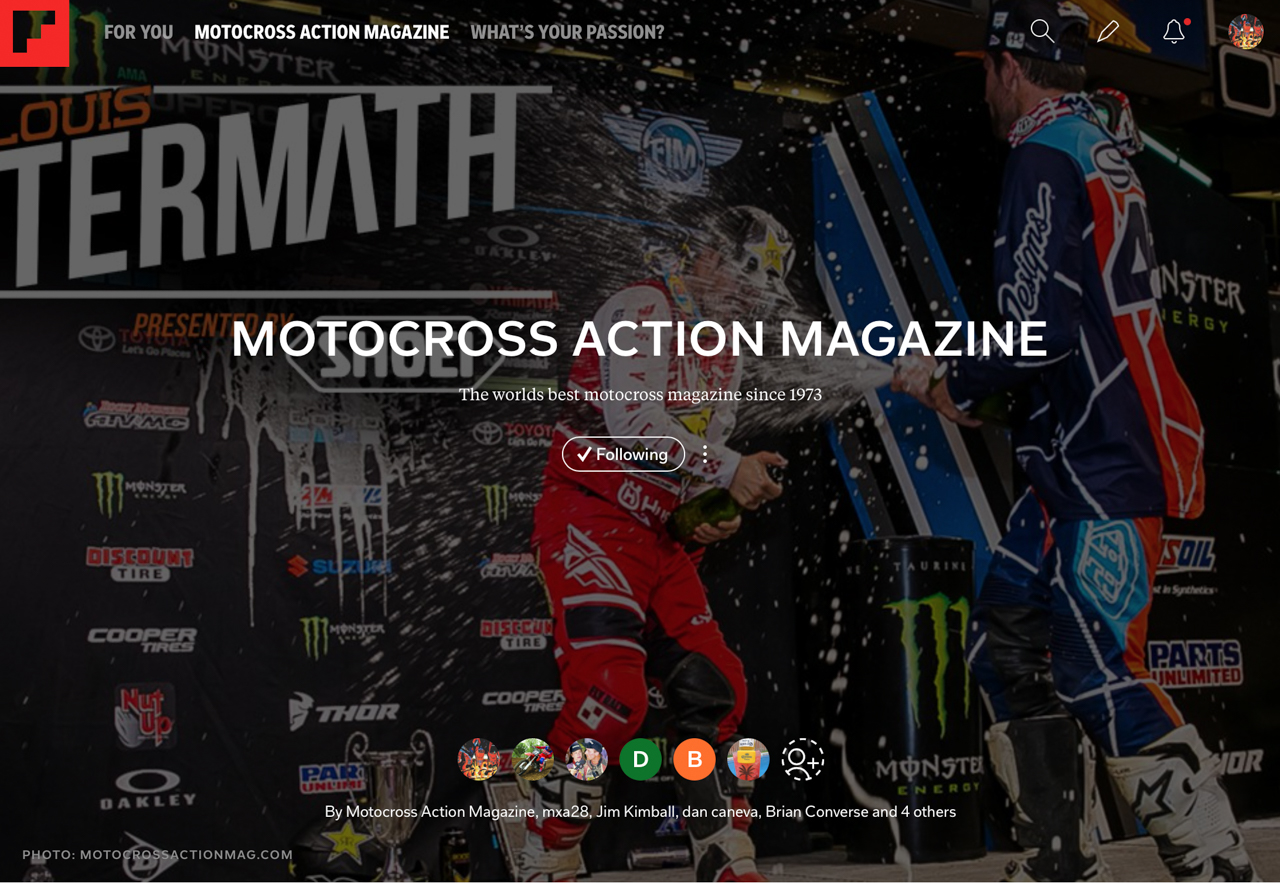 If you use Flipboard make sure to subscribe to the Motocross Action page for all the updates on our website. Click HERE to check out the page.
TALK MOTO WITH ON MXA'S FACEBOOK GROUP CHAT


We love everything moto and want to bring all moto junkies together into one place to share their two cents, ideas, photos, bike fixes, bike problems and much more. To check it out first you must need to or already have a Facebook account. If you don't, it isn't much work and you could even have an alias so nobody knows it is you. To join click HERE. After you request to join we will accept your request shortly after.
MXA'S SNAP CHAT FEED
If you are a Snap Chat user then add us to your stories. Get sneak peaks of everything moto. Our Snap Chat name is motocrossaction. Or just take a Snap of the picture above and it will add MXA automatically to your feed.
FOLLOW MXA ON TWITTER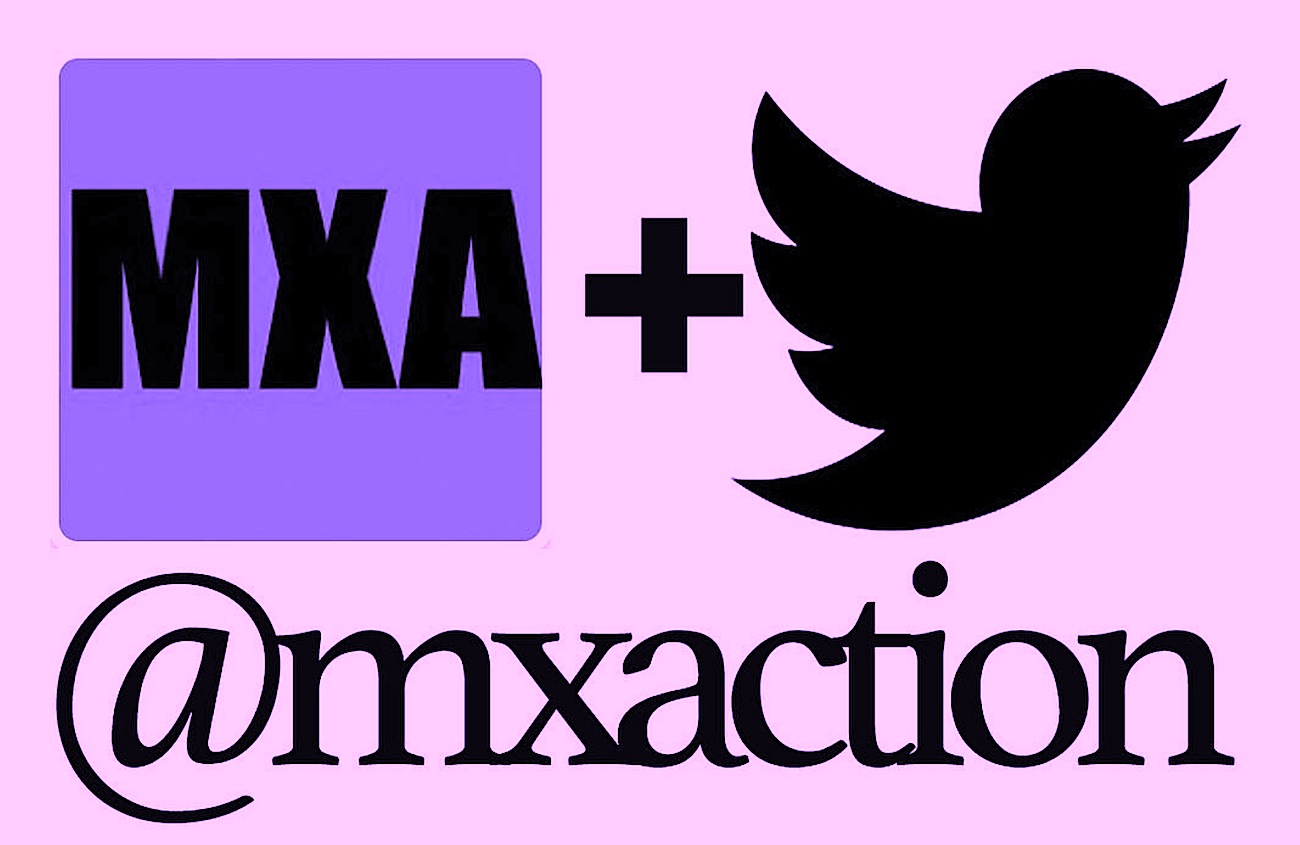 Follow us to see fresh content every day at www.twitter.com/MXAction or on twitter at "MXAction."
SAVE THE DATE! THE LAST RACES OF THE 2018 MOTOCROSS SEASON

2018 REM OCTOBERCROSS
Oct. 27………………………..Glen Helen, CA
2018 DUBYA WORLD VET CHAMPIONSHIP
Nov. 3-4…………………..Glen Helen, CA
2018 PARIS SUPERCROSS
Nov. 17-18…………………….Paris, France
2018 THOR MINI OLYMPICS
Nov. 19-24…………..…….Gainesville, FL
2018 DAY IN THE DIRT
Nov. 23-25…………………….Glen Helen, CA
2018 ROBBY GORDON OFF-ROAD CHAMPIONSHIP
Dec.1-2………………………..Glen Helen, CA
2018 REM GLEN HELEN CHAMPIONSHIP
Oct. 27……………………Glen Helen, CA (National track)
Nov. 17……………………Glen Helen, CA
Dec. 8……………….……Glen Helen, CA
Dec. 15……………………Glen Helen, CA
Dec. 22……………………Glen Helen, CA
Dec. 29…………..…….…Glen Helen, CA
2018 WORLD OFFROAD CHAMPIONSHIP (WORCS)
Nov. 9-11………………….…..Primm, NV
2018 OLD SCHOOL SCRAMBLES CHAMPIONSHIP
Dec. 9………………………..Glen Helen, CA
2018 ENDUROCROSS CHAMPIONSHIP
Oct. 27…………………………..Everett, WA
Nov. 3……………………………Boise, ID
Photos: Debbi Tamietti, Jon Ortner. Brian Converse, Jody Weisel, Travis Fant, Daryl Ecklund, MXA, MXGP