MXA'S WEEKEND NEWS ROUND-UP: YOU CAN'T GO FORWARD WITHOUT LOOKING BACK
TRIVIAL THINGS ABOUT ANAHEIM 1
1. The Anaheim Supercross dates back to 1976 (although it wasn't always an AMA sanctioned race and was held in December originally).
2. The 2018 race will be the 70th race held inside Angel Stadium (Anaheim has hosted more Supercross races than any other venue and has been the opening round for 28 seasons).
3. Of the 44 years of Supercross history, Anaheim has played a role in 38 of them.
4. Anaheim is the only venue in Supercross history that all six competing manufacturers have won at.
5. Of the 19 different Anaheim opener winners in history, only seven were able to ultimately win the series championship.
Ryan mentoring his buddy Marvin Musquin (25).

6. Although they share 9 AMA Supercross Championship neithers Ryan Dungey nor Ricky Carmichael have ever won a season opening race.
7. Jason Anderson's win at Anaheim in 2016 was the first-ever Supercross victory for Husqvarna.
8. Chad Reed, Ken Roczen and James Stewart as the only three-time Anaheim opener winners.
9. Yamaha riders have the most Anaheim opener wins of any brand with nine. Honda has 8, Kawasaki 5, Suzuki three and Husky and KTM 1 each.
10. Justin Bogle and Davi Millspas are only big-name 450 riders to fall out of the AMA Supercross series. The JGR rider got hurt this past week and Davi was hurt a couple months ago.
DAVI ON THE SIDELINES

Davi Millsaps got a factory Yamaha ride, but barely got to ride before he got hurt.
Following a practice crash that knocked him out and broke his elbow, Davi Millsaps will still be at Anaheim 1, but not on a bike. Davi's injury opened the door for Justin Barcia to get called up to fill-in for Davi for the first six races, but most people expect it to be for the complete Supercross series.
AFTER 12 MONTHS OF RACING, REM'S #1 RACER IS CROWNED

Val Tamietti is no stranger to fame, not only was he one of SoCal's fastest racers in the 1980s, but he was CMC number 1 several times. And of course, his greatest claim to fame is that he is the husband of  Debbi Tamietti.
The weekly REM races at Glen Helen are perhaps the most famous local races in the motocross world. REM draws riders from around the world. This past week there were riders from Sweden, Japan, Australia, Holland and Great Britain on the line. It has become the go-to destination race for riders from around the world—when they come to California on a moto vacation.
It is the longest points paying series in the country. REM has hosted as many as 40 races in a single season, which starts in January and ends a day or two before New Year's Eve. The battle to be number one at REM is always intense, but this year, there was a clear-cut winner as Val Tamietti, former Maico Pro from the Saddleback days, reeled off win after win to take the points lead and hold it. Last year, Val was in the running for the number 1 plate, but crashed and had to have shoulder surgery. Congrats to Val…and say hi to Debbi for us.
SPEAKING OF REM…NEXT RACE IS JANUARY 13
After last Saturday's REM race at Glen Helen, there was some doubt about whether or not REM's scheduled race on January 13th would be would be held or not because another promoter wanted to bump REM to hold a practice for Pee Wee and Minicycle riders. The good news is that REM will be racing on January 13th (and for seven weekends in a row in January and February). This is especially good news for every REM racer, except for one guy who broke his arm recently and can't race yet. Oh well, you can't make everyone happy.

REM RACE SCHEDULE
Jan. 13…Glen Helen, CA
Jan. 20…Glen Helen, CA
Jan. 27…Glen Helen, CA
Feb. 3..…Glen Helen, CA
Feb. 10..…Glen Helen, CA
Feb. 17..…Glen Helen, CA
Feb. 24..…Glen Helen, CA
For more info go to www.remsatmx.com
2017's ANAHEIM 1 TRACK MAP
2018's ANAHEIM 1 TRACK MAP

BIRTHDAYS OF THE STARS: BRITS ERIC CHENEY, TOM CHURCH & STEPHAN SWORD

Jan. 5…Eric Cheney 1924



Jan. 5…Willy Simons, Sr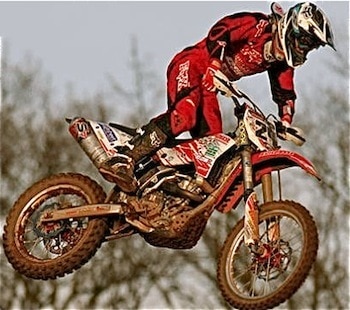 Jan. 5…Tom Church 1982



Jan. 6…Georges Jobe 1961
Jan. 6…Jake Moss 1988

Jan. 6…Matt Moss 1988
Jan. 8…Mike Craig 1969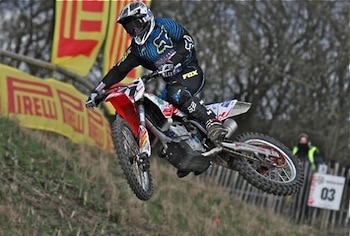 Jan. 10…Stephen Sword 1980
THE PERFECT SUPERCROSS SEASON HAS NEVER BEEN DONE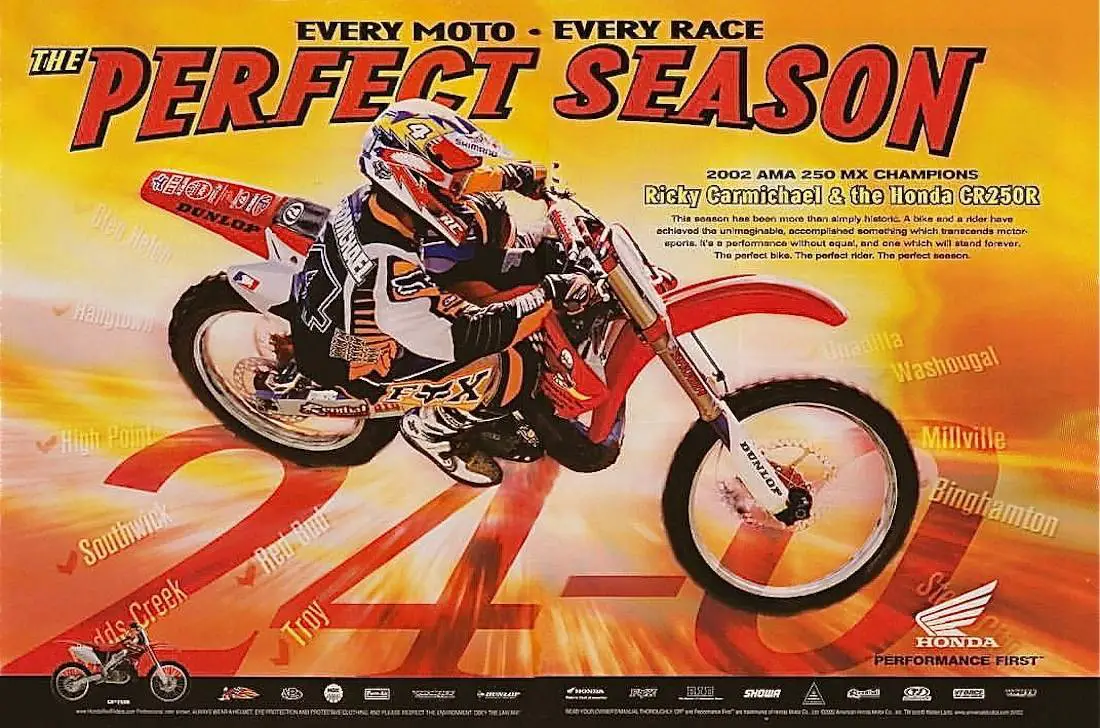 This was Honda's ad touting Ricky Carmichael's  24 for 24 moto wins in the 2002 AMA 250 Nationals. Could Honda be buying an ad for Ken Roczen after 18 weeks of Supercross?
CLASSIC MXA COVERS: MARCH 1980

This may look like a simple freestyle trick, but look again.
There is a large branch stuck in the shift lever of the Mugen ME360 that Clark Jones was testing for the March 1980 issue of MXA. When the stick lodged in the shifter the bike hit neutral on the face of the jump. Yes, he did crash hard, but luckily he was wearing MXA's famous open-face KISS helmet. Clark would go on to open Noleen Racing, which he still runs today at shop.noleenj6.com.
BIKES YOU'VE NEVER SEEN BEFORE: JODY'S 1953 SUNBEAM S7
Although this is not a motocross bike, it is Jody's Weisel's personal 1953 Sunbeam S7—with its original mist green paint. This motorcycle belonged to Jody's father before him and has been in the family for 63 years. Click on image to enlarge.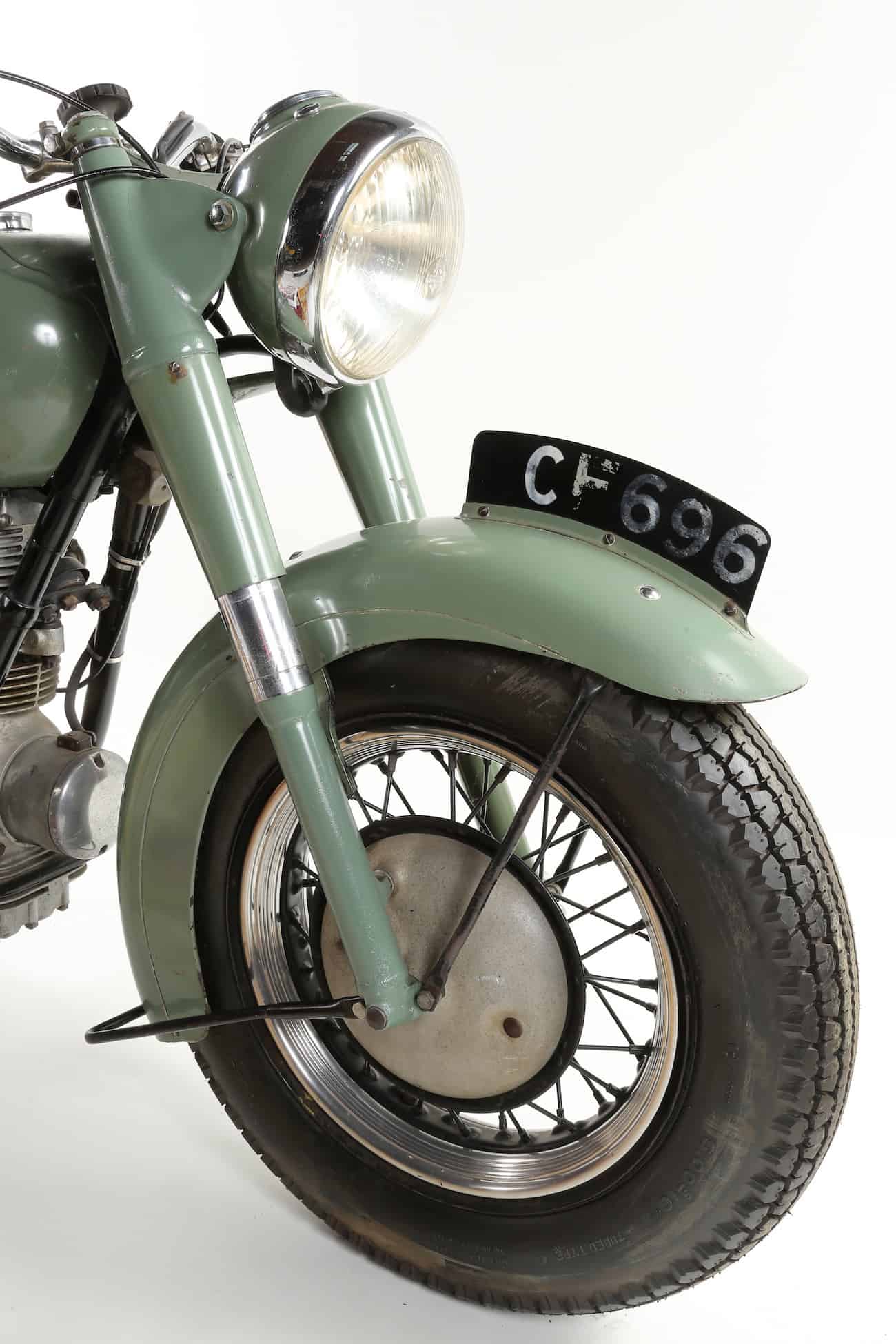 Although once a stand-alone motorcycle manufacturer, Sunbeam was bought by BSA in 1943–evidenced by the fact that the S7's forks are BSA units—gussied up.
The Sunbeam S7 used an unusual longitudinally-mounted, horizontally split, overhead cam, 487cc, inline twin engine based on an experimental 1932 BSA design. It had a coil ignition, wet sump lubrication, dry clutch and shaft drive to the rear wheel.
The rear hub used a worm-gear drive and was attached to the plunger rear shocks.
Sunbeam S7's were among the most expensive bikes you could buy in 1953 and it was over-engineered for the time. In it's six decades, the Sunbeam has racked up only 1300 miles. That's 21 miles a year.
AMA SUPERCROSS CHAMPIONS THROUGH HISTORY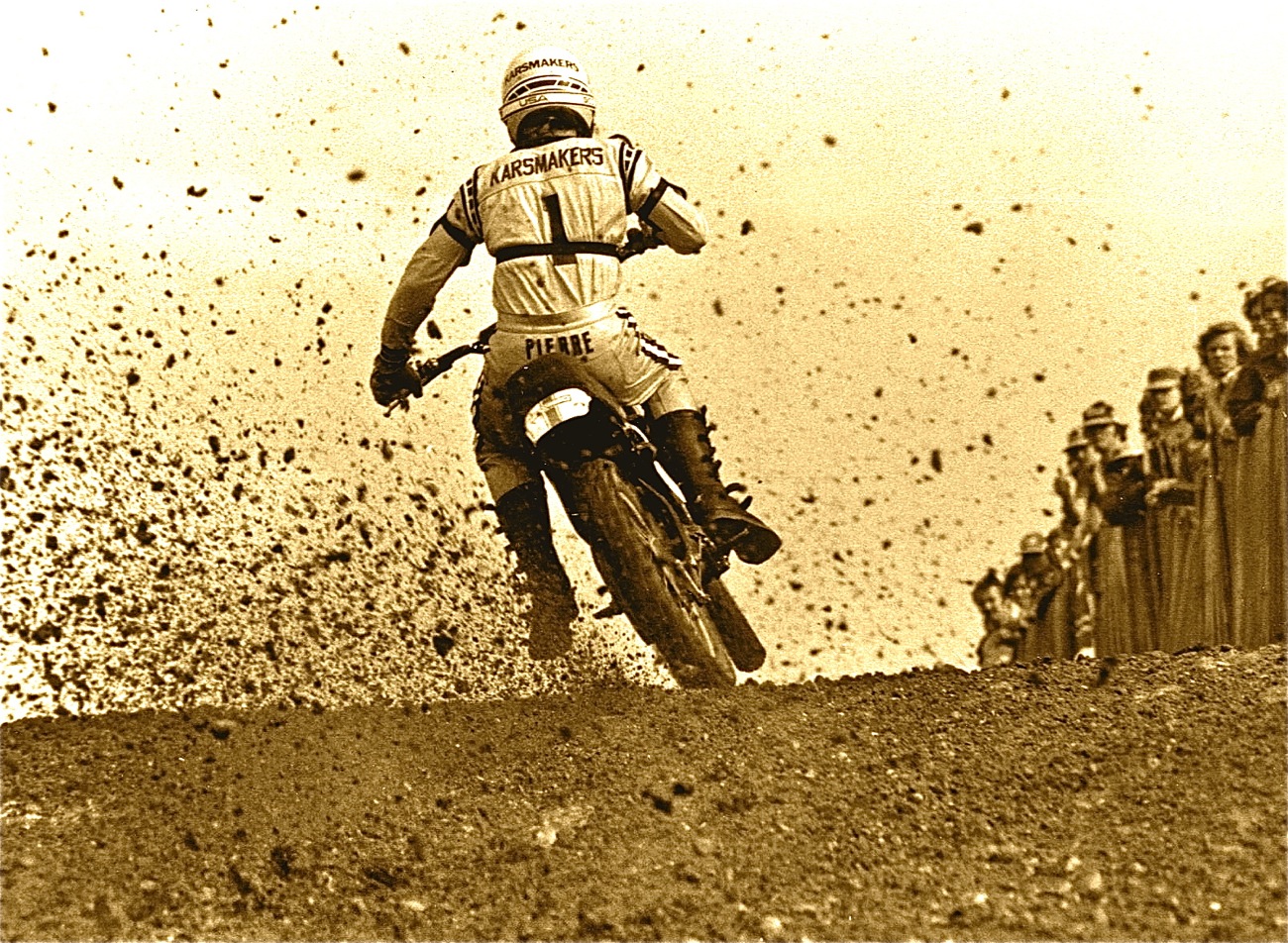 It may be hard to believe but in the 42 years of the AMA Supercross Championship only 20 men have won the crown. The discrepancy is caused by Jeremy McGrath's 7 Championship, Ricky Carmichael's 5 titles, Ryan Villopoto's 4, Bob Hannah's 3, Jeff Stanton's 3 and Ryan Dungey's 4 (plus double wins by Jeff Ward, Ricky Johnson, Chad Reed and James Stewart). Here is the complete list — starting with Pierre Karsmakers in 1974.
250/450 SUPERCROSS CHAMPIONS (1974-2017)
1974 …Pierre Karsmakers (Yam)
1975 …Jimmy Ellis (Can)
1976 …Jimmy Weinert (Kaw)

1977 …Bob Hannah (Yam)
1978 …Bob Hannah (Yam)
1979 …Bob Hannah (Yam)
1980 …Mike Bell (Yam)
1981 …Mark Barnett (Suz)
1982 …Donnie Hansen (Hon)

1983 …David Bailey (Hon)
1984 …Johnny O'Mara (Hon)
1985 …Jeff Ward (Kaw)
1986 …Rick Johnson (Hon)
1987 …Jeff Ward (Kaw)
1988 …Rick Johnson (Hon)

1989 …Jeff Stanton (Hon)
1990 …Jeff Stanton (Hon)
1991 …Jean-Michel Bayle (Hon)
1992 …Jeff Stanton (Hon)

1993 …Jeremy McGrath (Hon)
1994 …Jeremy McGrath (Hon)
1995 …Jeremy McGrath (Hon)
1996 …Jeremy McGrath (Hon)
1997 …Jeff Emig (Kaw)
1998 …Jeremy McGrath (Yam)
1999 …Jeremy McGrath (Yam)
2000 …Jeremy McGrath (Yam)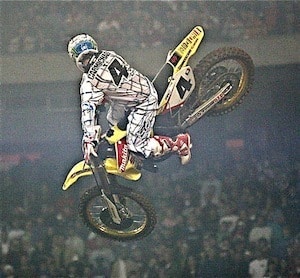 2001 …Ricky Carmichael (Kaw)
2002 …Ricky Carmichael (Hon)
2003 …Ricky Carmichael (Hon)
2004 …Chad Reed (Yam)
2005 …Ricky Carmichael (Suz)
2006 …Ricky Carmichael (Suz)

2007 …James Stewart (Kaw)
2008 …Chad Reed (Yam)
2009 …James Stewart (Yam)
2010 …Ryan Dungey (Suz)

2011 …Ryan Villopoto (Kaw)
2012 …Ryan Villopoto (Kaw)
2013 …Ryan Villopoto (Kaw)
2014 …Ryan Villopoto (Kaw)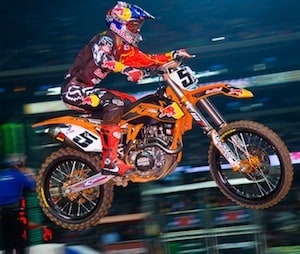 2015 …Ryan Dungey (KTM)
2016 …Ryan Dungey (KTM)
2017 …Ryan Dungey (KTM)
SUBSCRIBE TO MXA & GET THE 450 SHOOTOUT & A $25 ROCKY MOUNTAIN GIFT CARD
Do you subscribe to MXA? You should. We know that you think that print magazines are dead and that the internet will fill the void, but most of the stuff in the current issue of MXA won't appear on the web for several months, if at all. Luckily, you can get all of MXA on your iPhone, iPad, Kindle or Android by going to the Apple Store, Amazon or Google Play or in a digital version. Even better you can subscribe to Motocross Action and get a $25 Rocky Mountain ATV/MC gift card to spend on whatever motorcycle parts or products you need. You can call (800) 767-0345 or go to www.hi-torque.com/product/motocross-action-holiday/.
WHO BE HE?

Any hardcore moto fan should be able to recognize this 12-year-old racer—although he hasn't been 12 in about 14 years. He will be on the starting line at Anaheim 1. The answer is on the bottom of this page.. Photo: David Pinkman
MUST-SEE TV STARTS ON SATURDAY NIGHT
The majority of races will be shown on Fox Sports 1 (and thankfully, none will be shown on Fox Sports 2). Foxborough and Salt Lake City will be on the main Fox TV network, but these races will be daylight races (and shown as early as 12:00 noon on the west coast).

AMA RULE OF THE WEEK: HOW MANY IS TOO MANY, HOW FEW ARE TOO LITTLE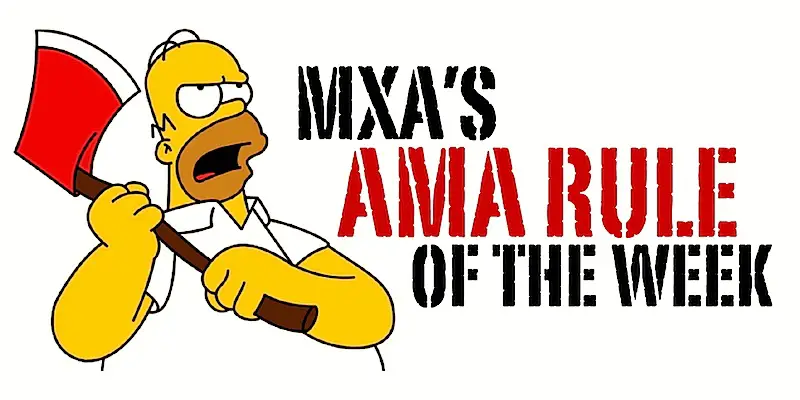 This rule effectively does three things:
(1) It bans two-wheel drive motorcycles from being used in AMA motocross or Supercross. This has never really been an issue in these two disciplines, but two-wheel drive bikes can be found in enduros and Endurocross events.
(2) It stops the manufacturers from changing the number of gears—or at least it thinks it does. MXA has tested a number of factory race bikes that rolled off the assembly line with five-speed gearboxes only to be raced in AMA motocross or Supercross as three- or four-speed bikes. Isn't this illegal? No! For two reasons. First, the AMA rules does not state that the homologated bike must use the stock transmission — only that the "number of gear must be the same as the homologated model." Second, since there is no clear-cut rule on what defines a five- or six-speed transmission, that means that there is no rule that defines what a four-speed transmission is either.
What does this mean? According to some teams it means that as long as the engine has a five-speed transmission in the cases, there is no rule that says all five gears have to work. Thus, factory teams have been known to build gearboxes that look like they have five-speeds, but only the gear combinations for three or four of the gearsets touched each other. Under the rule, as written, the bike technically has a five-speed transmission, but only a few of them are engaged.

Frank Stacy's seven-speed Sachs/Hercules 250.
(3) This rule limits the maximum number of gears to six. However, this rule wasn't always in place and in 1977 Frank Stacy raced a seven-speed Sachs 250 in the Trans-AMA support class. It was the only bike that was ever raced in AMA competition with a seven-speed gearbox. Here is what Frank had to say about it, "The bike came with a seven-speed tranny, but first gear was so low you could climb a wall with it. We blocked first gear out and made it a six-speed, but really I could only use 2nd through 6th… 7th was so tall it was geared for the Interstate! We made some good progress in testing and the bike actually started working pretty well, so Sachs said, 'Lets go racing.' We picked the 1977 Trans-AMA 250 Support class, which as it turns out was about two weeks from starting. We busted everything out, everyone worked hard and we spent some cash, but we made the first race at Mid-Ohio. I finished 5th in the opener and things kinda went downhill from there. I still salvaged a 9th overall in the series. After the series was over Sachs pulled the plug on the development of the bike. I think they sold some units in Europe, but were basically done in the USA."

HOW IS YOUR TWITTER GAME GOING? UP IT BY FOLLOWING MXA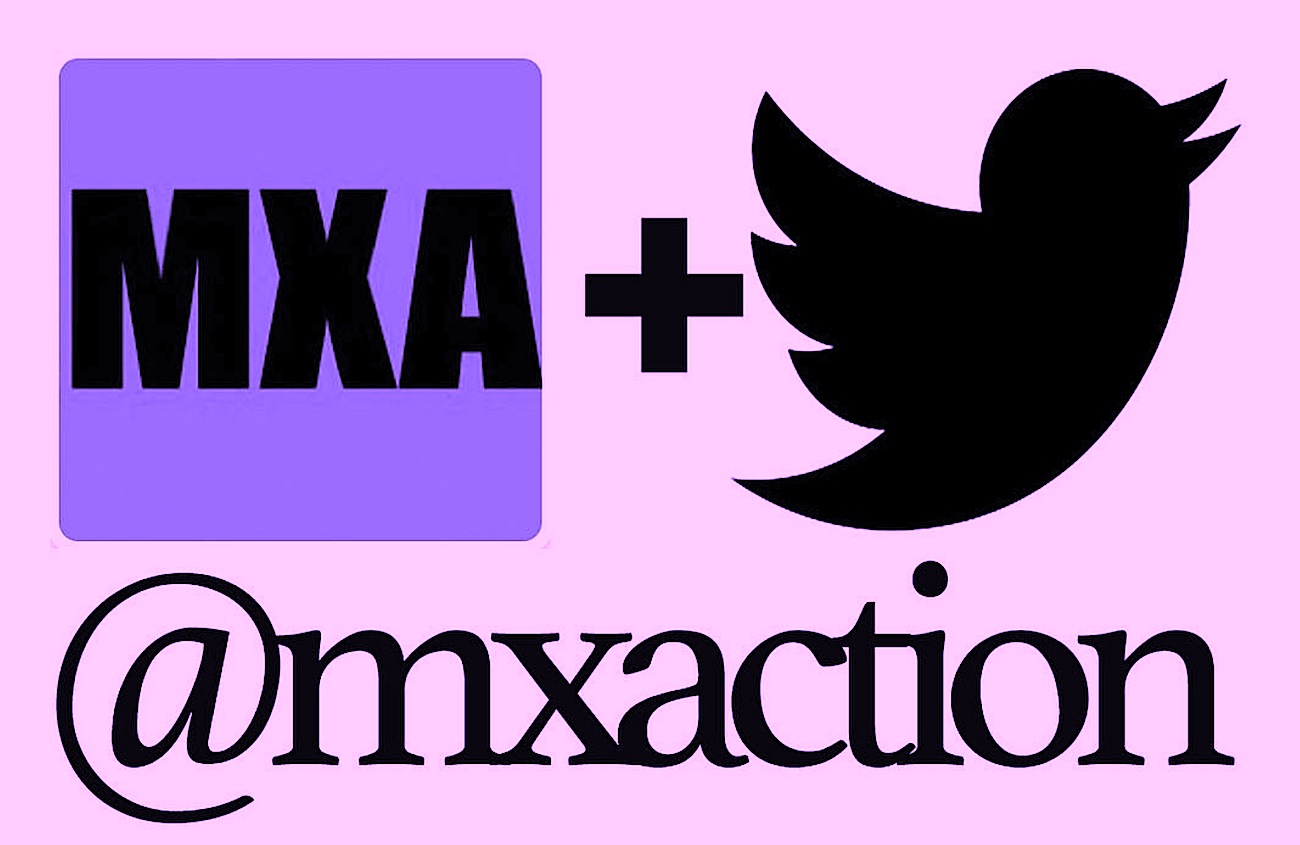 Follow us to see fresh content every day at www.twitter.com/MXAction or on twitter at "MXAction"
JOIN MXA'S FACEBOOK GROUP CHAT

We love everything moto and want to bring all moto junkies together into one place to share their two cents, ideas, photos, bike fixes, bike problems and much more. To check it out first you must need to or already have a Facebook account. If you don't, it isn't much work and you could even have an alias so nobody knows it is you. You can go to MXA's Facebook page by clicking here.

SAVE THE DATE! EVERY RACE THAT MATTERS IN 2018
The 2018 Supercross schedule starts this Saturday night at Anaheim Stadium, before going to Houston on January 13 and then back to Anajeim on January 20. Check the complete schedule out below,
2018 AMA SUPERCROSS CHAMPIONSHIP
Jan. 6……………………..…Anaheim, CA
Jan. 13………………………Houston, TX
Jan. 20………………………Anaheim, CA
Jan. 27………………………Glendale, AZ
Feb. 3……………………..…Oakland, CA
Feb. 10………………………San Diego, CA
Feb. 17………………………Arlington, TX
Feb. 24………………………Tampa, FL
Mar. 3……………………..…Atlanta, GA
Mar. 10………………………Daytona, FL
Mar. 17………………………St. Louis, MO
Mar. 24………………………Indianapolis, IN
Apr. 7……………………..…Seattle, WA
Apr. 14………………………Minneapolis, MN
Apr. 21………………………Foxborough, MA
Apr. 28………………………Salt Lake City, UT
May 5…………………….…Las Vegas, NV
2018 AMA NATIONAL CHAMPIONSHIP
May 19……………………Hangtown, CA
May 26.…………………..Glen Helen, CA
June 2..………………….Thunder Valley, CO
June 16..…………………Mt Morris, PA
June 23.………………….Muddy Creek, TN
June 30.………………….Southwick, MA
July 7..……………………​Red Bud, MI
July 21.…………………..Millville, MN​
July 28.…………………..Washougal, WA
Aug. 11..………………….Unadilla, NY​
Aug. 18..………………….Budds Creek, MD​
Aug. 25.…………………..Crawfordsville, IN
2018 FIM MOTOCROSS WORLD CHAMPIONSHIP
Mar. 4……………………..Argentina
Mar. 18…………………….Holland 1
Mar. 25…………………….Spain
Apr. 8……………………….Italy 1
Apr. 15……………………..Portugal
May 1……………………….Russia
May 13……………………..Latvia
May 20…………………….Germany
June 3………………………England
June 10…………………….France
June 17…………………….Italy 2
July 1……………………….Indonesia 1
July 8……………………….Indonesia 2
July 22……………………..Czech Republic
Aug. 5………………………Belgium
Aug. 12……………………..Sweden
Aug. 19……………………..Switzerland
Sept. 2………………………Turkey
Sept. 16……………………..Holland 2
Sept. 30…………………….Italy 3
2018 MOTOCROSS DES NATIONS
Oct. 7………………………Red Bud, MI
2018 AMSOIL ARENACROSS CHAMPIONSHIP
Jan. 6-7………………………….Dayton, OH
Jan. 13-14………………………Worcester, MA
Jan. 20-21……………………….Wilkes Barre, PA
Jan. 27-28………………………Greensboro, NC
Feb. 10-11………………………Madison, WI
Feb. 17-18………………………Florence, SC
Mar. 17-18………………………Denver, CO
Mar. 24-25………………………Nampa, ID
Apr. 7-8………………………….Wichita, KS
Apr. 21-22………………………Portland, OR
Apr. 28-29………………………Reno, NV
May 4-6…………………………Las Vegas, NV
2018 OLD SCHOOL SCRAMBLES CHAMPIONSHIP
Feb. 11……………………..Glen Helen, CA
Mar. 25…………………….Glen Helen, CA
June 17………………..…..Glen Helen, CA
Aug. 19………………..…..Glen Helen, CA
Dec. 9………………………Glen Helen, CA
2018 BRITISH ARENACROSS CHAMPIONSHIP
Jan. 6…………………………..Manchester
Jan. 13………………………….Newcastle
Jan. 20…………………………Birmingham
Jan. 26-27…………………….Belfast
Feb. 10………………………….Sheffield
Feb. 17………………………….London
2018 WORLD OFFROAD CHAMPIONSHIP (WORCS)
Feb. 2-4…………………..……Las Vegas, NV
Feb. 23-25……………….…..Phoenix, AZ
Mar. 23-24……………….…..Lake Havasu, AZ
Apr. 20-22……………….…..Hurricane, UT
May 25-27……………………Cedar City, UT
Sept. 14-16……………………Glen Helen, CA
Oct. 19-21………………….…Adelanto, CA
Nov. 9-11……………………..Primm, NV
2018 MAXXIS BRITISH NATIONAL CHAMPIONSHIP
Mar.11…………………………..Lyng, England
Apr. 1……………………………Culham, England
Apr. 22………………………….Canada Heights, England
May 6…………………………..Blaxhall, England
June 24………………………..Desertmartin, Ireland
July 29………………………….Duns, England
Aug. 26…………………………Hawkstone, England
Sept. 23………………………..TBA, England
2018 MICHELIN BRITISH NATIONAL CHAMPIONSHIP
April 8………………….…..…Lyng, England
May 20……………..…………Preston Docks, England
May 27…………….………….Hawkstone Park, England
July 1………….…..…………..Sherwood, England
July 15………….…..……..….Canada Heights, England
Sept. 2…………….…..…..….Crookwood, England
2018 DUTCH MASTERS CHAMPIONSHIP
Mar.11…………………………..Markelo, Holland
Apr. 2……………………………Oldebrook, Holland
May 6…………………………..Mill, Holland
July 14-16…………………….Lichtenvoorde, Holland
2018 GERMAN ADAC MASTERS CHAMPIONSHIP
Apr. 22………………………….Drehna, Germany
May 27………………………….Molln, Germany
June 24…………………………Bielstein, Germany
May 6……………………………Blaxhall, Germany
July 15………………………….Moggers, Germany
July 29………………………….Tensfeld, Germany
Aug. 26…………………………Teutschthal, Germany
Sept. 9…………………………..Gaildorf, Germany
2018 HAWKSTONE INTERNATIONAL
Feb. 11………………………….Hawkstone, England
2018 RICKY CARMICHAEL AMATEUR SUPERCROSS
Mar. 11-12……………..…….Daytona, FL
2018 WORLD TWO-STROKE CHAMPIONSHIP
Apr. 14…………………….…..Glen Helen, CA
2018 LORETTA LYNN AMATEUR CHAMPIONSHIP
July 30-Aug. 4……………….Hurricane Mills, TN
2018 MONSTER ENERGY CUP
Oct. 13………………………….Las Vegas, NV
2018 REM OCTOBERCROSS
Oct. 27…………………………..Glen Helen, CA
2018 DUBYA WORLD VET CHAMPIONSHIP
Nov. 3-4…………………..…..Glen Helen, CA
2018 THOR MINI OLYMPICS
Nov. 19-24…………………….Gainesville, FL
2018 DAY IN THE DIRT
Nov. 23-25……………………..Glen Helen, CA

Answer: Dean Wilson
Click in images to enlarge.
Photos: Brian Converse, Jody Weisel, Debbi Tamietti, Mark Chilson, Daryl Ecklund, MXA