RYAN DUNGEY ON A HONDA CRF450: PREPPING FOR HIS CHARITY RIDE DAY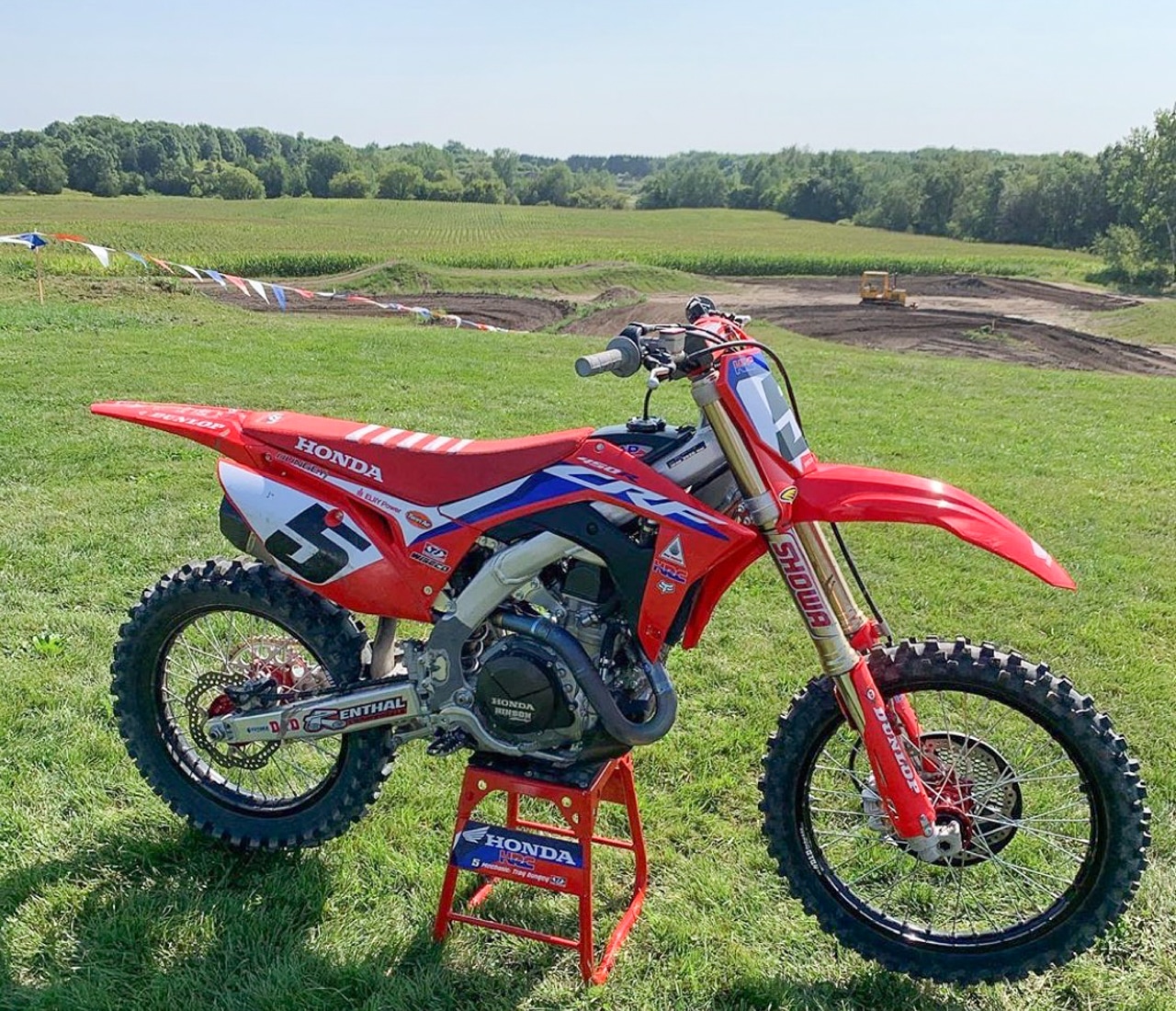 RYAN DUNGEY ON HIS 2020 HONDA CRF450: YOU CAN RIDE WITH RYAN FOR A GOOD CAUSE
Ryan Dungey announced on February 26th, that he would no longer be apart of the Geico Honda team and it came as a big shock because he had just joined the team as a part owner less than three months prior. At this point, we didn't know what to expect the former Champion to be riding on next. Dungey stayed away from interviews with the motocross media and from his social media channels for awhile, but now he is back riding and this time it's on a 2020 Honda CRF450 with HRC Honda logos and parts. Ryan's older brother Jade Dungey was apart of the Geico Honda team as Chase Sexton's mechanic and he moved with Chase to the HRC Honda factory 450 squad. Now, Ryan has been seen spinning laps on an HRC Honda CRF450 and he's also getting ready for another St. Jude Children's Hospital charity event where you can pay to ride and hangout with Ryan Dungey and all of the proceeds will go to benefit the St. Jude Children's Hospital. Watch Ryan spin laps in the video below and scroll down for more info on the charity event happening September, 12th.
RYAN DUNGEY VIDEO: RIDING AT BP MOTO RANCH
RIDE WITH RYAN FOR A GOOD CAUSE: ST. JUDE CHILDREN'S HOSPITAL CHARITY RIDE DAY:
Ryan Dungey will be holding a ride day at BP Moto Ranch in Minnesota on September 12th, 2020, with 100% of the proceeds going to St. Jude Children's Research Hospital. There will be only 50 riding tickets available with spectator tickets for purchase of $10 per person. Ryan will be joined by 13-time X-Games gold medalist Levi Levallee2018 Paralympian gold medalist Mike Schultz.
For those who purchase riding tickets:
-There will be a sectioned off area for riders
-You receive one on one time with Levi LaVallee, Mike Schultz and Ryan Dungey
-You will do a full track walk in the morning together
-Catered food and drinks
-All bike sizes and skill levels welcome