SPECIAL NATIONAL PRO PRACTICE THURSDAY AT GLEN HELEN

It looks flat, smooth and easy on the track map, but Jody promises that this year's track will be anything but flat, smooth and easy.
Glen Helen will be open for its regular AMA Pro practice this Thursday, May 14, even though the track is currently being totally revamped for next week's AMA National. The track will be open at 8:00 a.m. for riders of all skill levels (and AMA Pros can ride during this period also), but at Noon the track will be closed to amateurs so that the AMA Pros can ride a special one-hour practice on the complete AMA National layout. After the Pro practice the track will be opened for all skill levels again (but not the complete National design). This is just a test of the layout before the finishing touches are put on the track. It's a chance for the track crew to see what they need to work on and for AMA Pro riders to do the same thing.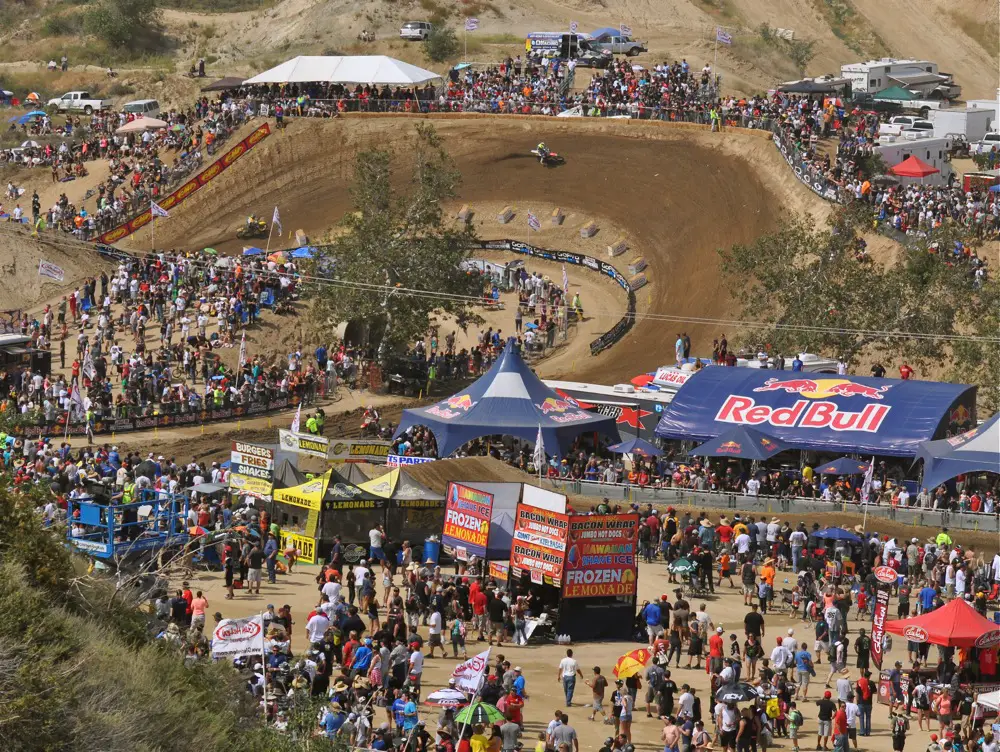 The Velodrome…you can find it on the track map.