MOTOCROSS SCUTTLEBUTT & TASTY INSIDER MORSELS
Click on images to enlarge
WHAT THE MXA WRECKING CREW IS WORKING ON: HOLIDAYS? WHAT HOLIDAYS?
TWO VERSUS FOUR SHOOTOUT: The most requested test is for the MXA gang to do a YZ250 two-stroke versus a YZ250F four-stroke comparison. We've done it several times in the past, and even did a KTM version, but this time we sent both bikes to Twisted Developments' Jamie Ellis and had him pump both engines up to 49 horsepower. Then we shot them out.
RARE ITALIAN BIRD: MXA is on a 300cc kick as of late. We got our hands on the only 2017 TM 300MX-FI four-stroke in the United States. It is also the only 300cc thumper built specifically for motocross. As you can see we are having fun wringing this Italian beauty out.
HOMEBUILT 300: Next on our 300cc agenda was to take a box-stock Yamaha YZ250 and un-box-stock it. We added Cycra plastic, Tusk wheels, Hinson clutch, Works Connection parts, CV4 hoses, Moto Tassinari reeds, Pro Circuit pipe, Precision Concepts suspension, Galfer rotors, AP brake pads, Applied clamps and a SDG seat. Then, we boxed up the cylinder, head and Power Valves and sent them to L.A. Sleeve to turn our YZ250 into a YZ300.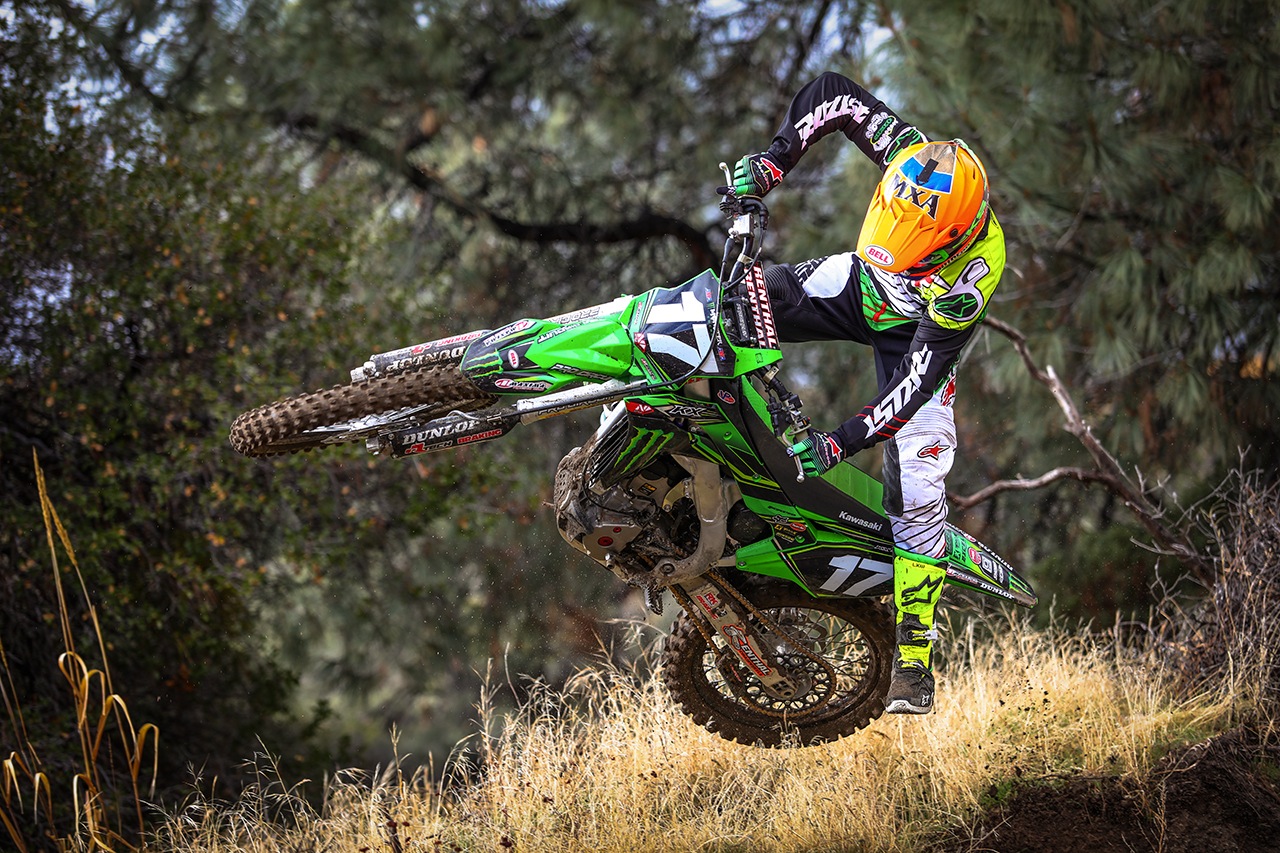 FULL-RACE KX250F:  Our 2017 Kawasaki KX250F got the full Pro Circuit customer-spec treatment. This is exactly what a customer can buy in terms of engine work, head mods, cams, valves, buckets, exhaust, muffler, plastic, graphics, linkage, suspension and carbon fiber parts.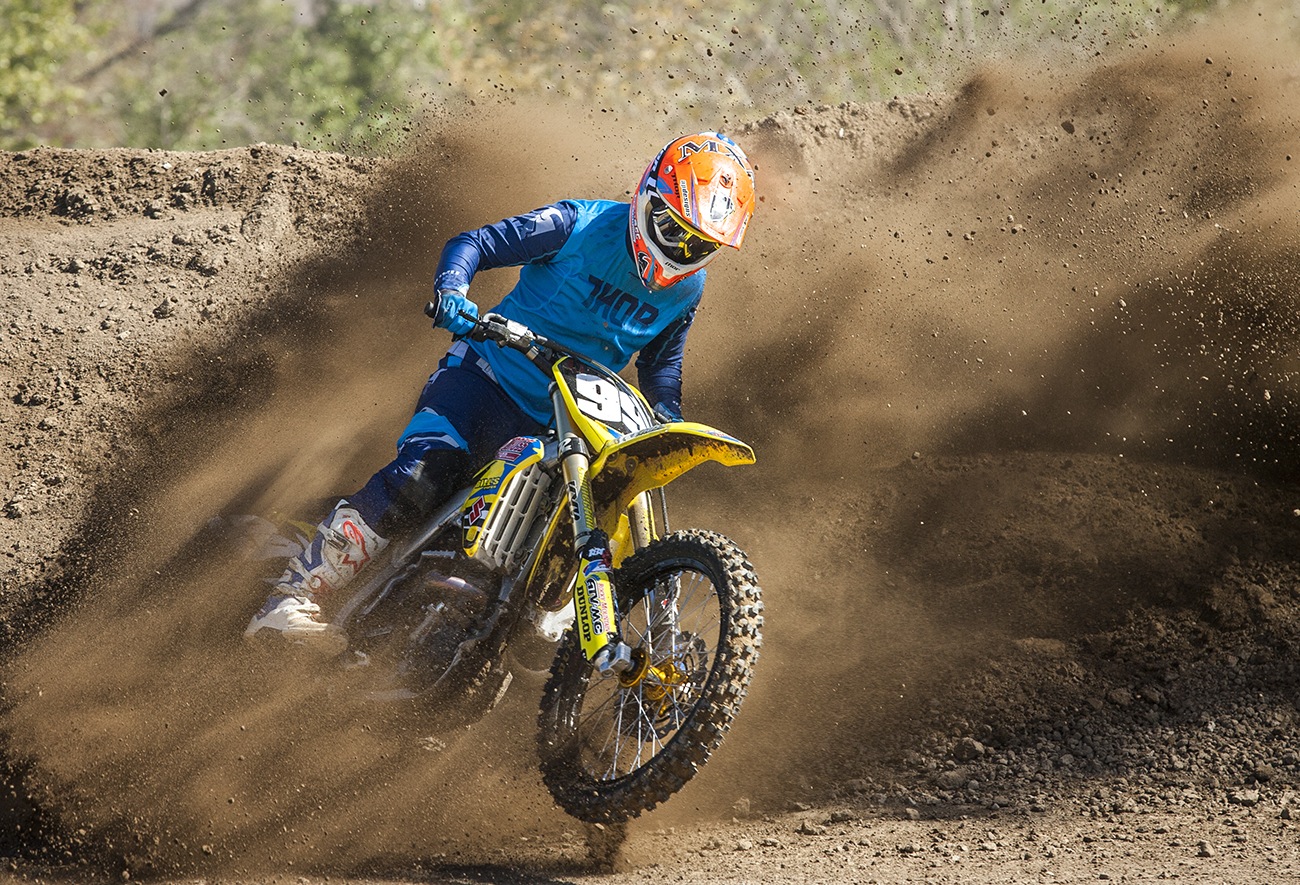 FORGOTTEN IRON: The world has forgotten about the Suzuki RM-Z250. So, the MXA wrecking crew decided to give it some love. Our goal was to build a competitive 2017 race bike out of the slowest 250 four-stroke on the showroom floors. While we were at it, we used the RM-Z250 as a test bed for every cool part and mod we could think of.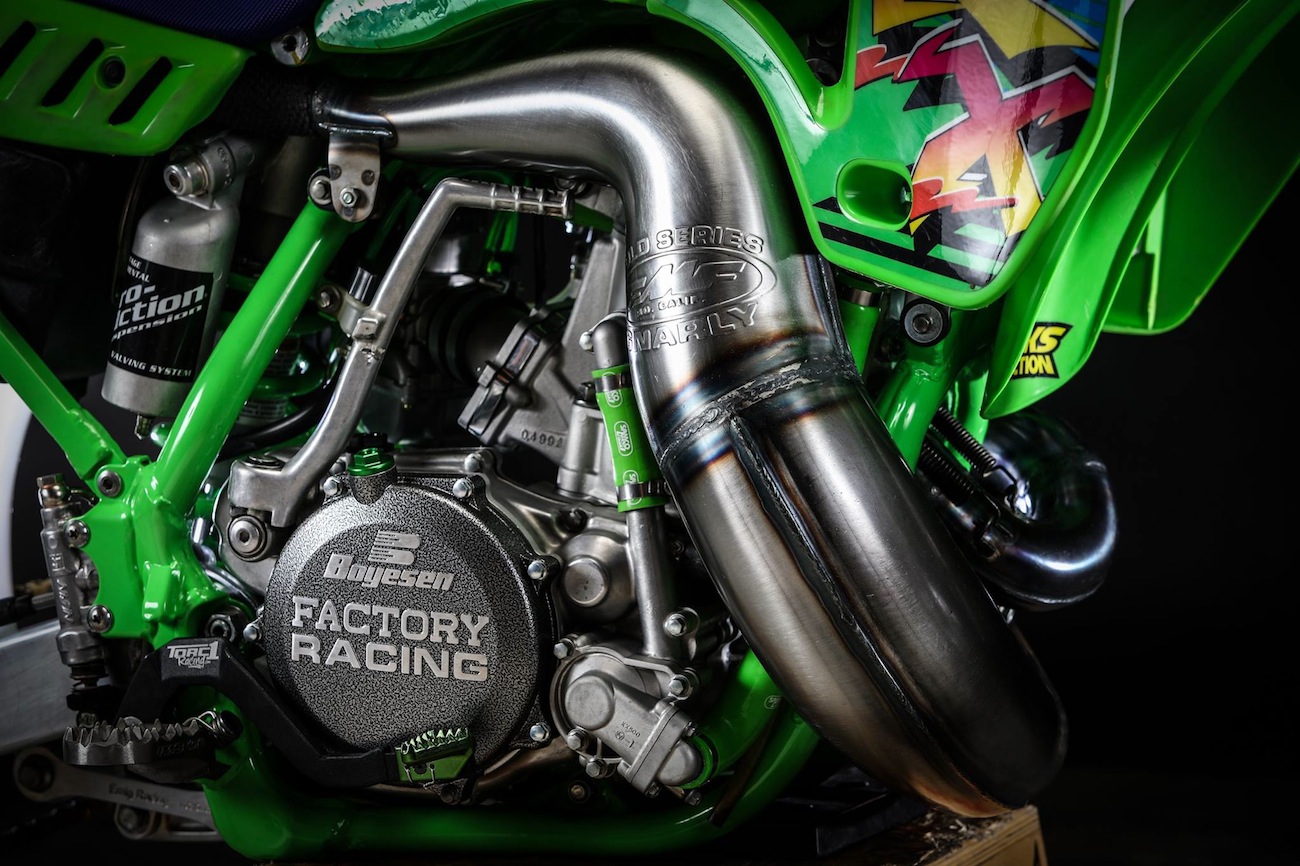 KAWASAKI KX500: The most shocking interest of American motocrossers is in the Kawasaki KX500. Let's face it, this bike wasn't popular with motocrossers when it was still being made 20 years ago. It had a better engine than the Honda CR500, but most racers opted for the Honda over the Kawasaki. Suddenly, the tide has turned, and, thanks to the racing heroics of Sean Collier, the KX500 is a cause celebe. We are testing Sean Collier's latest version. His mechanic built him an even better bike to the 2017 season and we are cranking it wide open.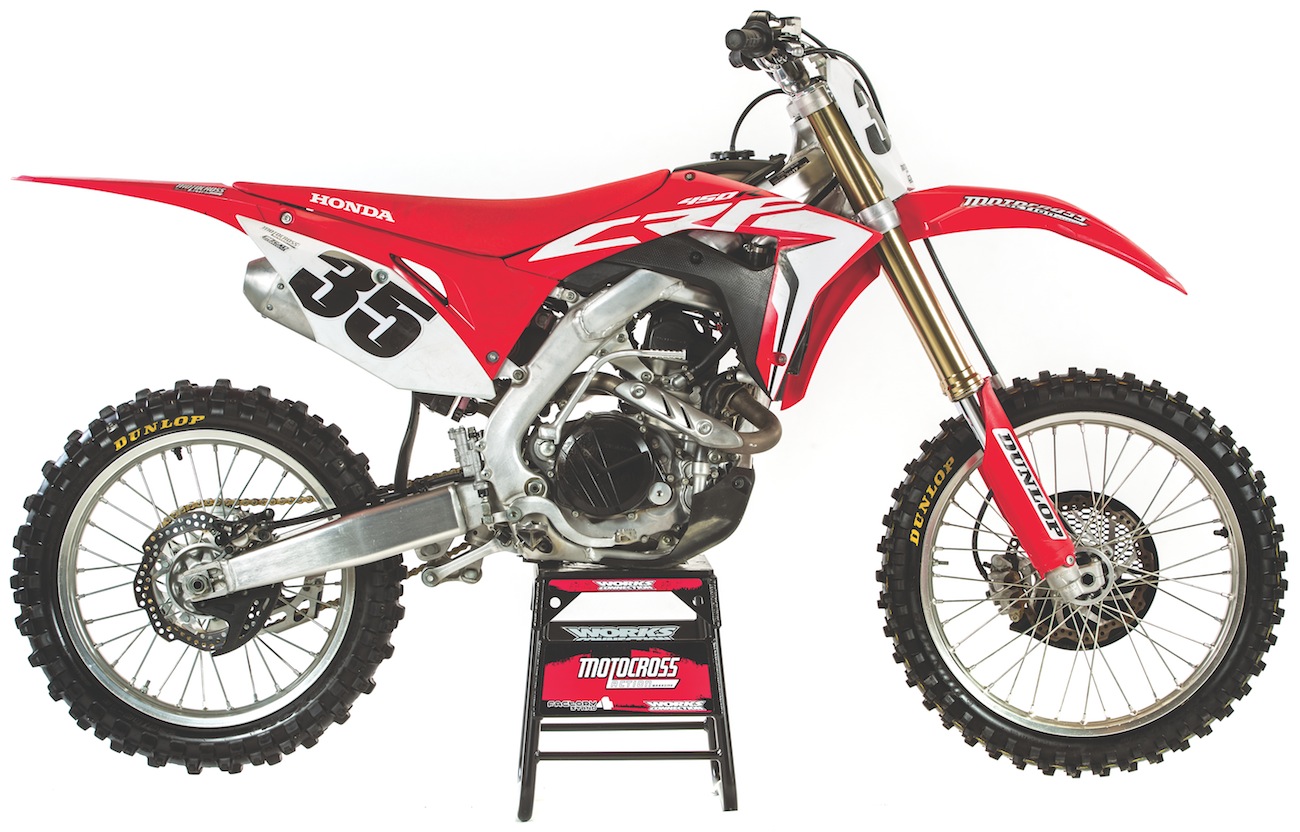 HONDA CRF450 ISSUES: MXA had issues with our Honda CRF450 during our 450 Shootout time period, given that our CRF450 was one of only a handful of 2017 CRF450s in the country at the time, there was no way to know how well it should perform at the time of our Shootout. Our dyno results were very good on the top-end and especially at peak horsepower, but our test bike (which we started testing in October) wasn't especially notable in the low-to-mid range. When we sent it back to Honda to have it checked out—and rebuilt, it came back surprisingly better when we re-dyno'ed it for a separate 2017 CRF450 test in the issue following the Shootout issue. There were no changes in peak horsepower, but the low-to-mid transition ran better. Amid a rash of 2017 CRF450 engine failures, most commonly related to failures of the automatic compression release mechanism (shades of 2009), we are not sure what is going on with the CRF450.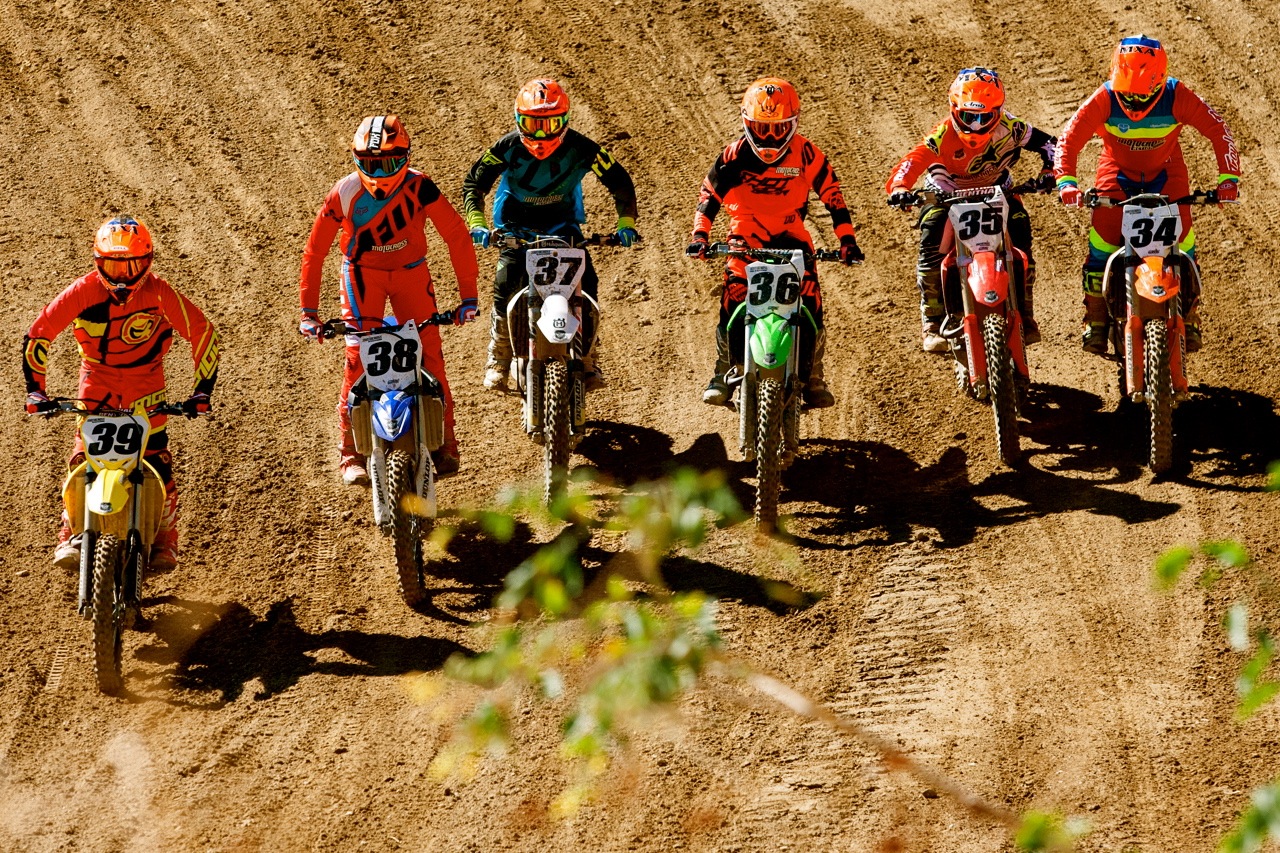 450 SHOOTOUT: All of the MXA test projects above, and many more, including the 2017 MXA 450 Shootout, will be in upcoming issues of Motocross Action magazine—so watch your local news stand or subscribe.
MAD SKILLS VIDEOGAME WORLD MOTOCROSS CHAMPIONSHIP ON JAN. 4
Out of 200,000 entrants, the 12 highest skilled videogame motocross gamers will compete head-to-head in Stockholm, Sweden, for the Mad Skills World Motocross Championship. Contestants will "fake race" in knockout heats for a $20,000 prize (don't worry, medical staff will be on hand in case of any thumb injuries). Tobias Andersson, CEO Turborilla said (no word on if he said it from his basement), "This is incredibly exciting!" The contest will be live-streamed for six hours each day (for people who have no interest in sunlight, human interaction or actually riding a real motorcycle). You can watch the tournament live on January 4th on www.gumbler.com/mx2wc (or you could go riding).
WANT TO FIGHT THE WIFE'S POTPOURRI? TRY TWO-STROKE SCENTED CANDLES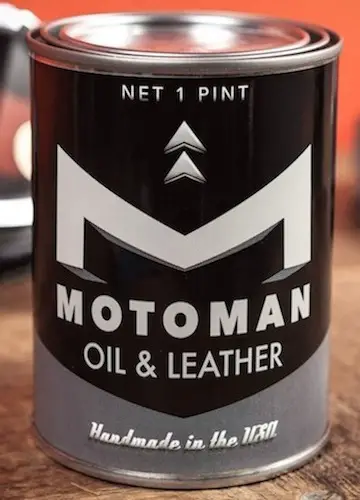 Flying Tiger Motorcycles offers two candle scents — the original Two-Stroke Smoke candle (made with real Klotz R-50) and the new Motor Oil & Leather scent. The candles are soy-based with a 2-piece wood wick for optimal burn. The company uses only natural oils and scents to produce its candles and each candle is handmade in-house. The candles retail for $20 each a www.flyingtigermoto.com.
REIGN VMX: OLD SCHOOL JERSEYS WITH A NEW-SCHOOL LOOK

For vintage racers, or just guys who want to support the brand that got them started, Reign VMX offers a variety of brand-logo race jerseys that use vented, moisture wicking fabrics, with drop-cut tails in the back to keep the jersey tucked in and vintage correct foam padded elbows. All Reign jerseys are tailored to allow chest protectors to be worn underneath, so there's no need to buy a larger size. Just order your normal size. $39.95 at www.reignvmx.com.
WHAT'S THIS! THE LONG AWAITED 125 PRO CLASS…FOR GNCC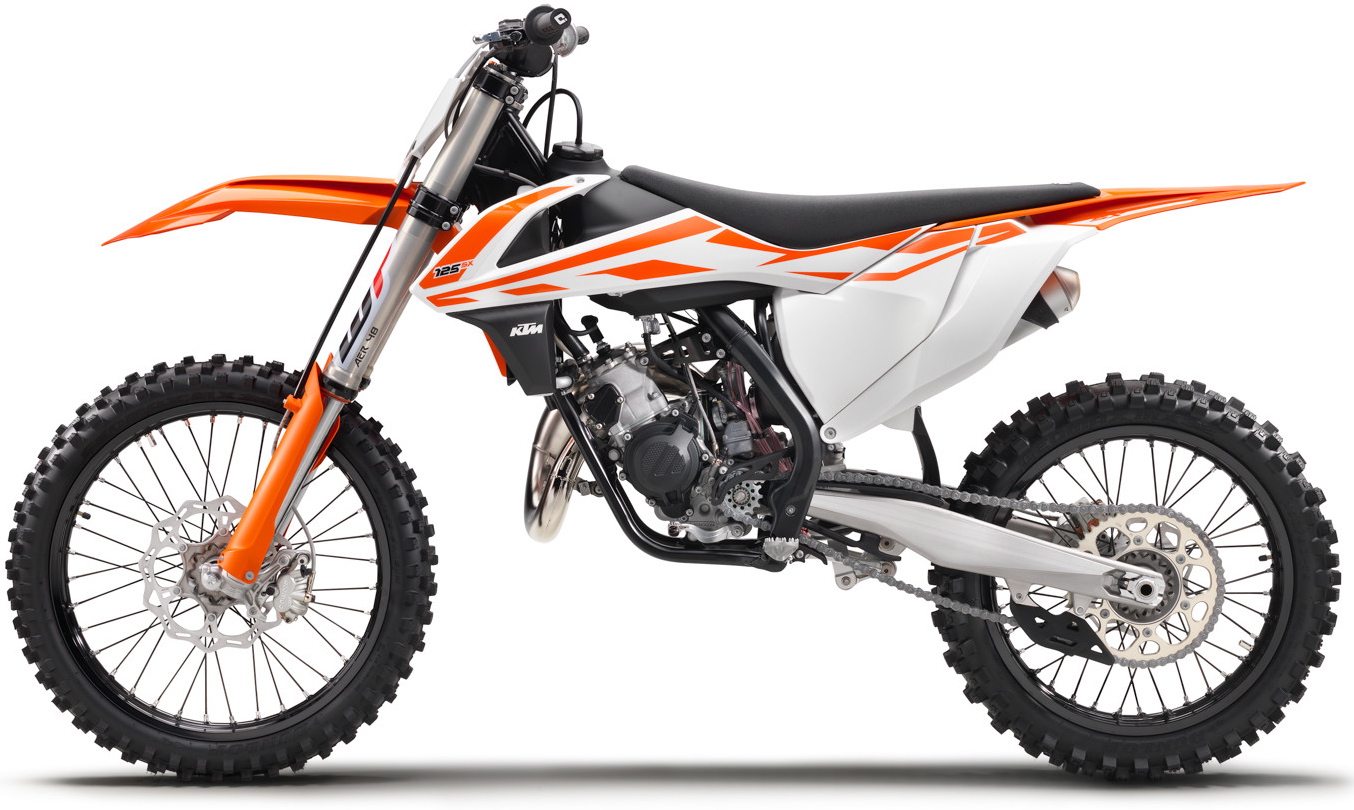 Starting in 2017, at the first round of the 2017 GNCC series in Union, South Carolina, on March 4-5, the powers-that-be will introduce a 125cc Pro class. The class is open to riders 15 years or older (250 Pro is for riders 16-to-24 years old and the Open Pro is for riders 17 and up). The 125 class, called XC3, is open to any rider who meets the age limit — including current and former AMA National motocross Pros. The only riders who cannot enter the 125 Pro class are former GNCC, WORCS, AMA National Enduro, AMA National Hare & Hound or EnduroCross National Champions (from within the last 5 years).

Equally surprising is that 125cc amateur classes—remain at a 200cc limit (for the 200A and 200 B classes). Given that no one makes a 200cc competition bike anymore (KTM dropped the 200XC-W after the 2016 model year), the 200 class has become a KTM 150SX/XC class. There is a 125B/C class for 12-years-old and up. As for now, if you are a Pro, you will have a 125 two-stroke class to race and that's good news.
NORTH CAROLINA'S CLUBMX TO HOLD NEW YEAR'S DAY PRACTICE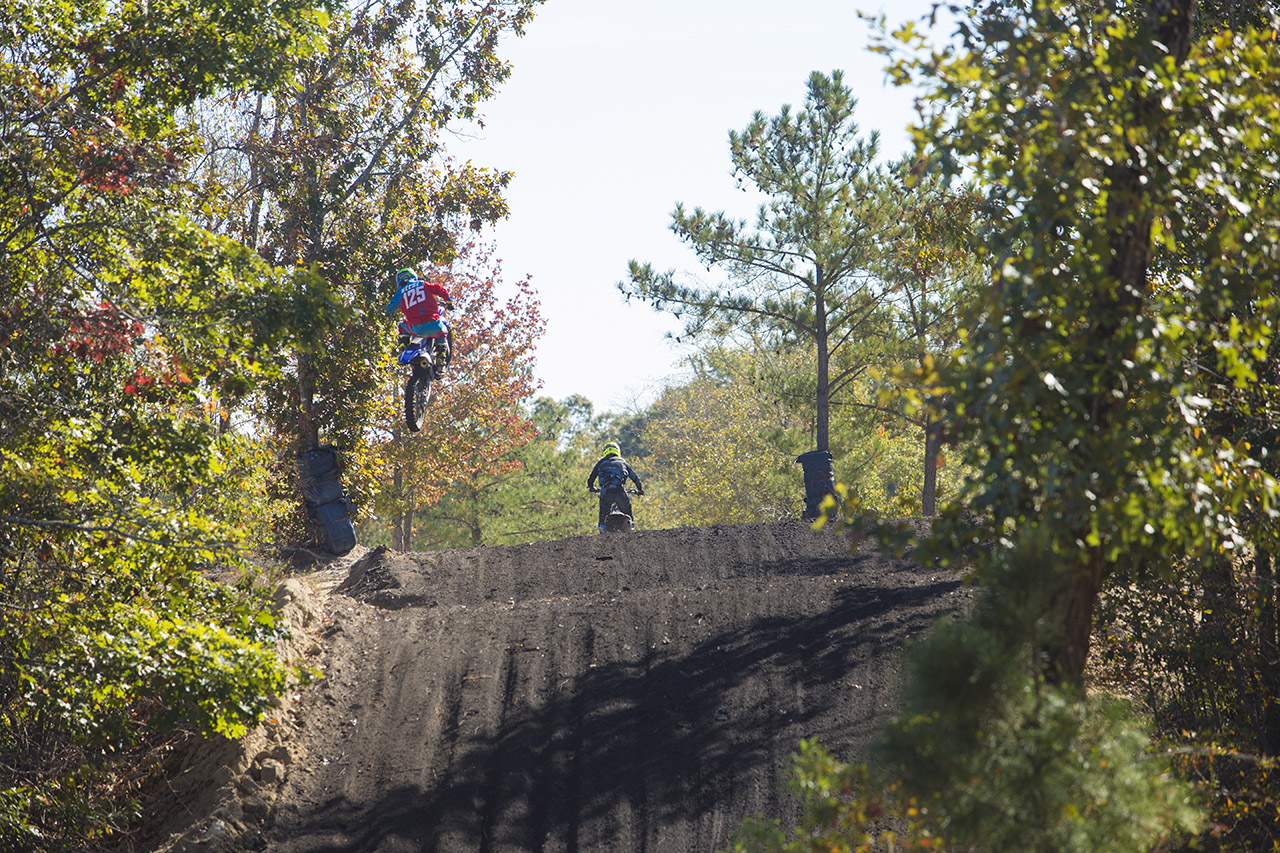 ClubMX will completely redesign their front track to host a special New Year's Day open ride day. Usually only open to the public once a year, the front track is normally reserved for the Training Facility riders, but on this day its open to whoever wants to try it out. The gate fee will be $30.  For more info go to ClubMX Training Facility
SUBSCRIBE FOR $15.99 & GET A $25.00 GIFT CARD — HOW'S THAT FOR NEW MATH?

You can subscribe to MXA three different ways — Here are your choices
PRINT MAGAZINE ONLY—$15.99
Click here
DIGITAL & PRINT MAGAZINES—$19.99
Click here
DIGITAL MAGAZINE ONLY—$9.99
Click here
CANADIAN SPECIAL FORCES BUY $20 MILLION WORTH OF DAGOR MILITARY VEHICLES FROM POLARIS
Canada's special forces will be receiving a fleet of new combat vehicles that resemble a dune buggy on steroids. The vehicle, built by Polaris and designed with the help of NASCAR engineers, can carry up to nine commandos. Polaris Industries was awarded the $20 million contract to deliver 78 of the Ultra Light Combat Vehicles (ULCV). Canadian special forces currently use Humvees (High Mobility Multi-Purpose Wheeled Vehicles). The contract with Polaris includes technical support services and integrated logistics support for two years; that involves everything from spare parts to driver training.
UNITED STATES MOTORCYCLE COACHING ASSOCIATION FORMED
With a Board of Directors that includes Mark Blackwell, Jeff Emig, Nathan Ramsey, Buddy Antunez, Richard Zielfelder, Tim Buche and Jon-Erik Burleson the newly formed network of certified trainers, called the United States Motorcycle Coaching Association (USMCA) was created to help the growth of sport motorcycling with an inaugural Coaching Summit to be held in Texas on February 9-10, 2017. "We studied other sports facing challenges similar to motorcycling that have been experiencing more growth and appear better positioned to attract new participants," said USMCA board member Jon-Erik Burleson. "We learned that the leaders in skiing, snowboarding and cycling believed well-established coaching programs were paramount to their success." The goal is to establish a network of skilled, certified coaches providing coaching, encouragement and support that fosters growth in the sport of motorcycling. Coaching is to be carried out by qualified individuals who work with clients to improve their skills, judgment and performance to help them achieve their full potential."
Coaches and others interested in the summit must register at the USMCA's website, www.usmca.org, to attend the first annual gathering at AT&T Stadium (Arlington, Texas, Feb. 9-10) in the lead-up to the Monster Energy AMA Supercross race. The summit is limited to the first 200 participants, but will be followed by seven regional events held in the spring to gain input from coaches for the development of the initial curriculum. The USMCA expects to certify at least 100 coaches in the first year. "Much of the inspiration for the USMCA crystallized early this year with a visit from AMA Hall of Fame Legend Torsten Hallman," said Jon-Erik Burleson said. "Hallman helped introduce motocross to the U.S. in the 1960s and graciously shared many of the initial steps that led to the sport's growth. We found that pioneering mindset very inspirational." Additional information is at www.usmca.org
AUTOMOBILES THAT YOU NEVER HEARD OF…SORT OF
You may have heard of the Maico 501, but don't confuse it with the Maico 500. Yes, it was an air-cooled two-stroke, but the engine wasn't made by Maico, but by airplane manufacturer Heinkel. If you had been in the market for a car back in the day, would you have bought a Maico or a BSA?
1957 MAICO 500 TWIN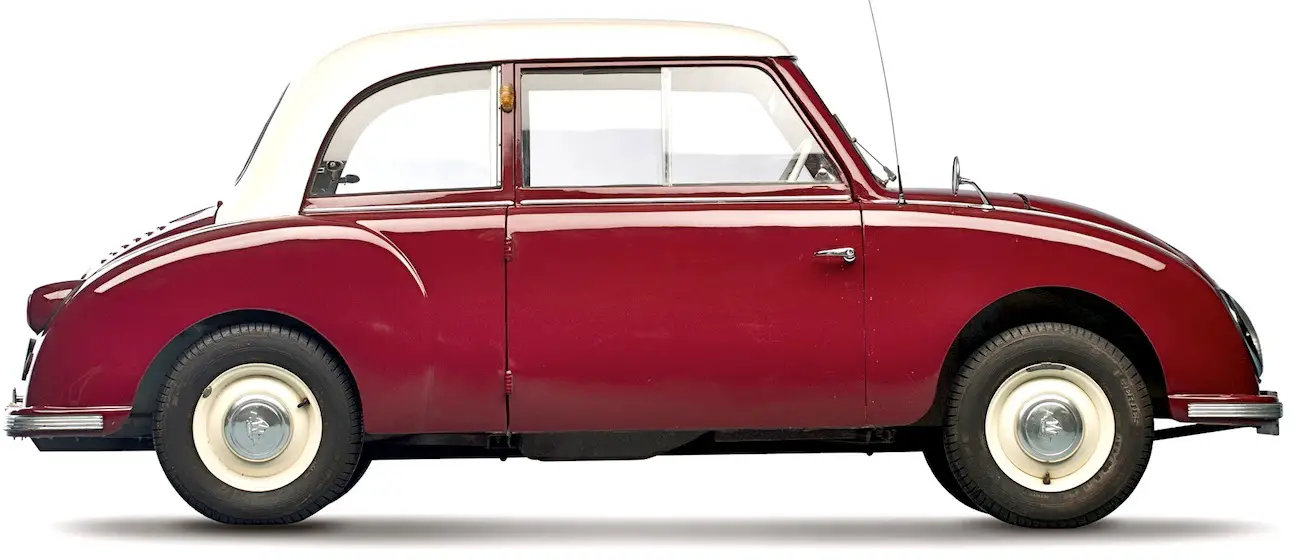 Iconic motocross manufacturer Maico marketed a line of small cars from 1956 to 1958 (which they inherited when they bought the defunct Champion car company). The Maico 500 was powered by a 452cc, twin-cylinder, 18-horsepower, water-cooled, two-stroke made by Heinkel. The two-door car could hold four people, but it was by no means roomy. Warranty issues doomed the car and production was stopped in 1958. Maico went out of the automobile business in 1958, but continued to manufacture motorcycles through 1986.
1937 BSA SCOUT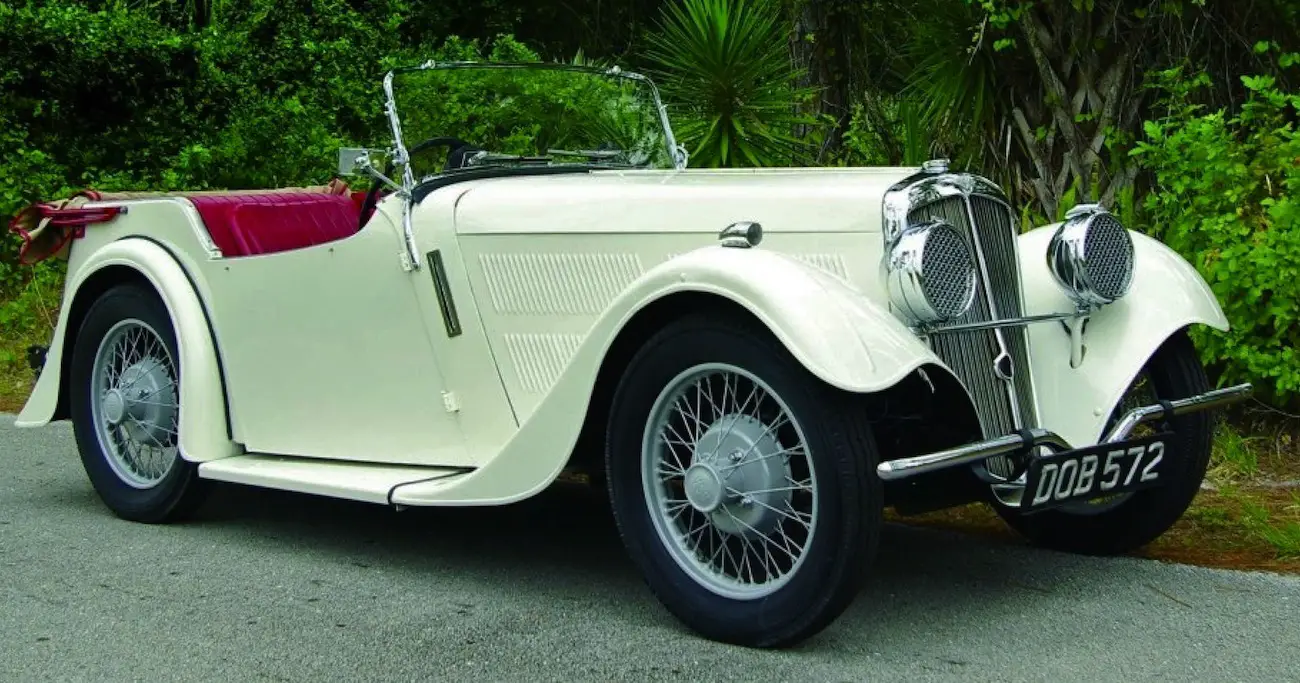 BSA actually starting making cars in 1907, but stopped and started several times (1914, 1921 and 1932). The last BSA car was produced in 1940. Their best known car was the BSA Scout. The Scouts came as two-seat sports cars, four-seat tourers and two-seat coupes. It was a front-wheel drive car, manufactured and sold by a subsidiary of the Birmingham Small Arms Company. It was launched in 1935 with a three-speed tranny, four-cylinder, 1075cc engine (out of the previous BSA three-wheeled car). It had a rakish looking body with cut-away doors, luggage space in the tonneau, motorcycle fenders and a single-piece windshield.
CHRISTINI ADDS FRONT-WHEEL-DRIVE TO SNOW BIKES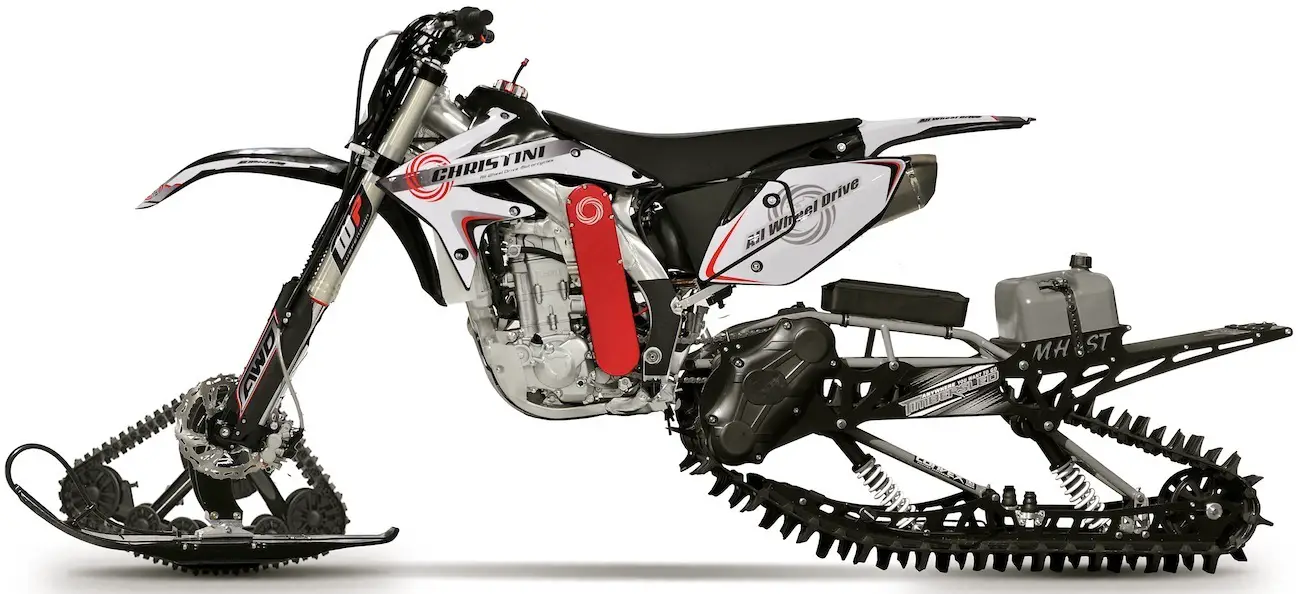 Christini All Wheel Drive Motorcycles has developed their II-Track Snow Bike system. The two track system utilizes the Christini All Wheel Drive system to power both the front and rear of the machine. The front track system will enable the already versatile Christini AWD Motorcycle to be used as a year round machine grabbing traction in every condition imaginable. The system has a small snow track centered between a split front ski to assist in flotation. The track will be positioned between the front forks and driven from the front hub which in turn is powered by the AWD drive system. Because the track will be positioned in the front of the machine, it will also be used as a braking system as well as an additional traction source. The Christini AWD motorcycle is compatible with most standard rear snow track systems.
HOW IS YOUR TWITTER GAME GOING? UP IT BY FOLLOWING MXA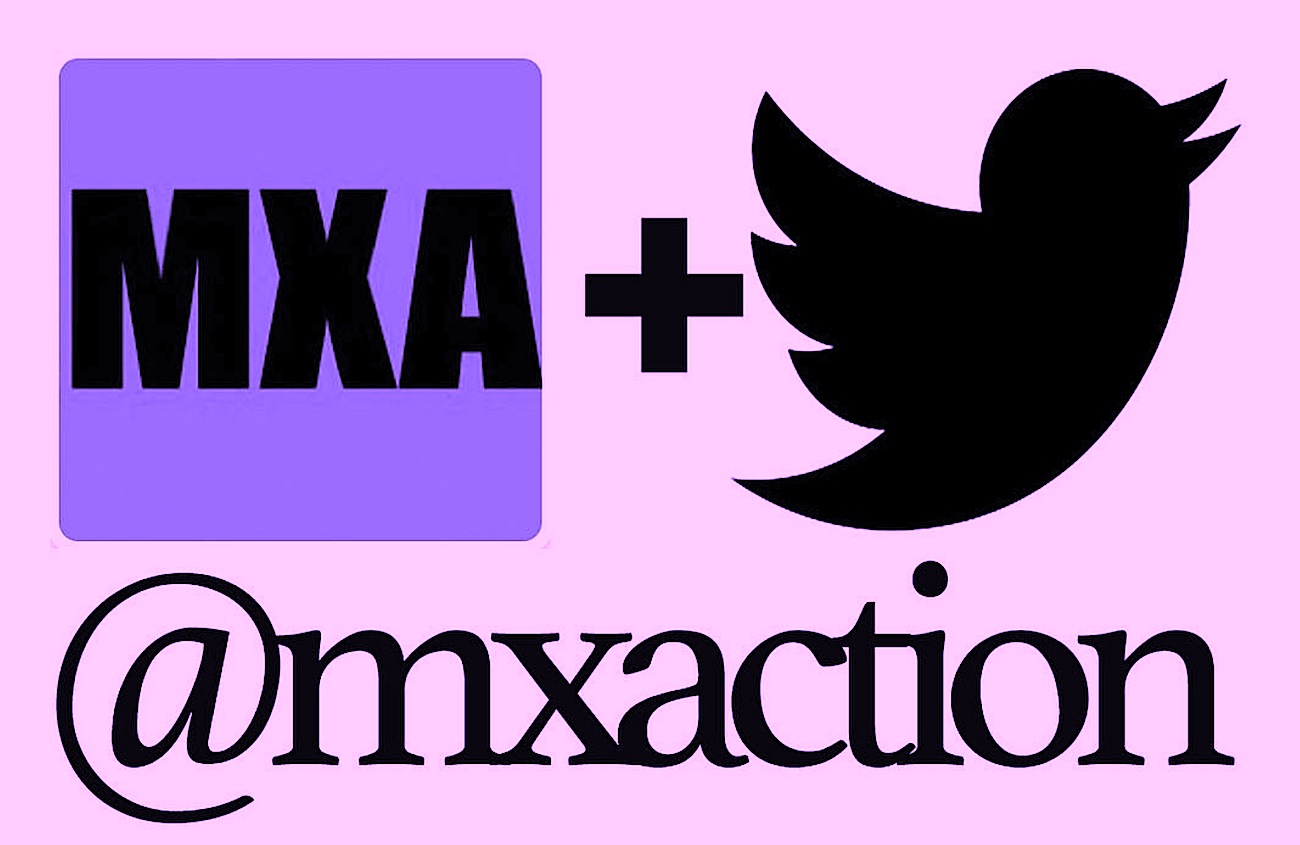 Follow us to see fresh content every day at www.twitter.com/MXAction or on twitter at "MXAction"
MXA PRODUCT SPOTLIGHT: PRO CIRCUIT 2017 CRF450 HOSE KIT
Premiumgrade silicone materials are what make the new Pro Circuit High-Performance Radiator Hose Kit for the 2017 Honda CRF450R able to withstand higher temperatures and pressures than the OEM hoses. The Pro Circuit High-Performance Radiator Hose Kit comes in a non-fading bright blue color that adds a trick factory look to your new CRF450R. The Pro Circuit High-Performance Radiator Hose Kit is a must-have to keep your bike running cool and performing at its best. Retail price: $94.95. Please visit www.procircuit.com for more information on this and other Pro Circuit products.
ANOTHER ONE BITES THE DUST! 212 LAND CLOSES
212 Land, a promising new track located on Indian reservation land 45 miles east of San Diego, has closed after a relatively short run. The track manager posted this message on Instagram on Thursday, December 22.
MXA PRODUCT SPOTLIGHT: FOX RACING STAR WARS C-3PO HELMET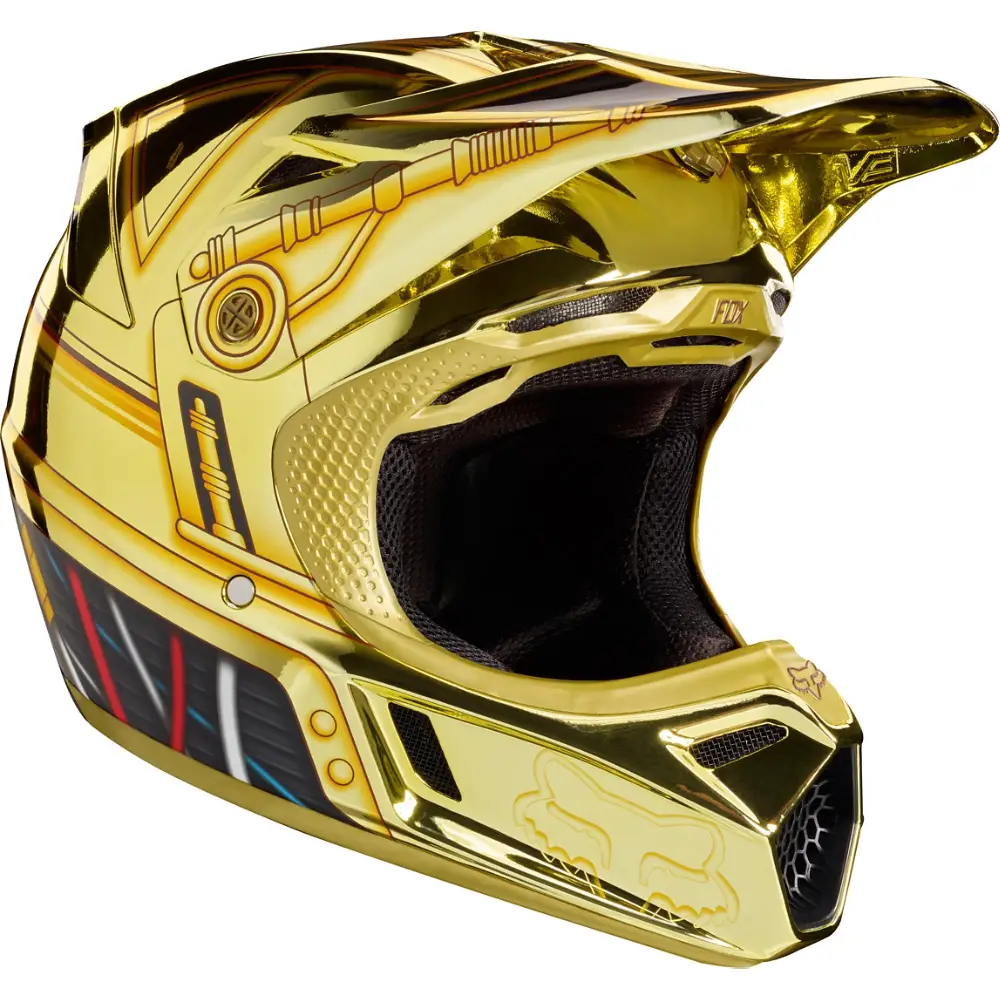 Fox Racing continues its collaboration with Star Wars by unveiling the C-3PO helmet. The lid has a bright gold color scheme, with details that resemble C-3PO's characteristics. Underneath the design is a Fox Racing V3 helmet, using MIPS, dual density foam, and an EPS liner. This is a limited edition helmet, and as such, retails for a cool $1000. The helmet comes with a special edition Star Wars hard box, has a unique serial number and includes a certificate of authenticity. Note that the C-3PO edition is only available in size Large. Click here to find out more information.
PRODUCT SPOTLIGHT: KAWASAKI PREMIUM BACKPACK

It might be too late to get something delivered to that special someone on your Christmas list, but there's nothing wrong with giving a post-Christmas gift. The Kawasaki Premium backpack has all of the essentials needed to make you the coolest kid in class. Made from heavy-duty 600D polyester diamond rip-stop nylon the Kawasaki Premium backpack features a sternum strap, three outside pockets, small zipper pocket on shoulder strap, side drink holder. two small side pockets, laptop zippered pocket  and a retail price of $74.95 at your friendly local Kawasaki dealer to order.
REKLUSE TO OFFER THREE CLUTCH SYSTEMS FOR 2017 CRF450
To compliment the much anticipated release of the 2017 Honda CRF450R and CRF450RX models, Rekluse is proud offer Core Manual TorqDrive. Honda's Tim Gajser won the 2016 MXGP World Championship using this technology. Core Manual TorqDrive utilizes proprietary thin friction technology, which adds additional plates to the clutch pack providing more torque transfer, lower operating temperatures, reduced fade and a precise lever feel with improved durability over OEM. It includes Rekluse Core (billet) internal components and a virtually indestructible clutch cover.
Rekluse will also offer an eight-plate Core Manual clutch for the new CRF450s. This product was developed to take the clutch pack from 7 to 8 friction plates to increase durability. The Rekluse Core Manual clutch will include Core components and clutch cover. In addition Rekluse will offer its premier auto-clutch, Core EXP, as well as a new product that combines the best of both Rekluse worlds. Rekluse's RadiusX will combine championship-proven TorqDrive frictions with its flagship automatic EXP technology. For more info go to www.rekluse.com
NEW TO AMERICA! TORROT KIDS ELECTRIC OFF-ROAD BIKES
2017 TEXAS WINTER SERIES AT FREESTONE, SWAN, VILLAGE CREEK & JOHNSONVILLE FARM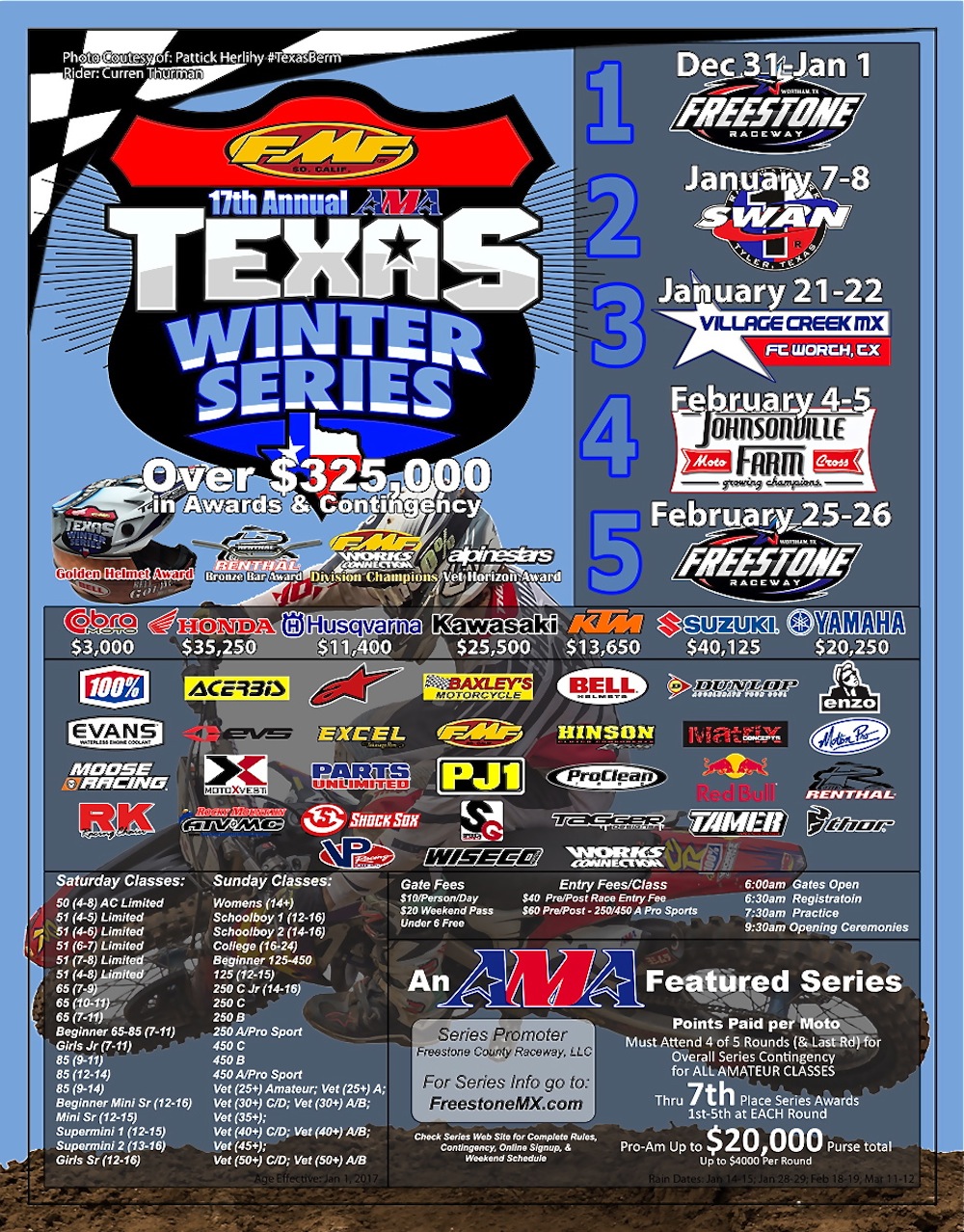 For more info go to www.freestonemx.com
THE FIRST 8 REM RACES OF 2017 & "THE DAY AFTER THE NIGHT BEFORE"
2017 REM MOTOCROSS SCHEDULE
Dec. 31…………………..Glen Helen, CA (2016 Finale)
Jan. 8…………………….Glen Helen, CA (Sunday on USGP track)
Jan. 21…………………..Glen Helen, CA
Jan. 28…………………..Glen Helen, CA
Feb. 11…………………..Glen Helen, CA
Feb. 18………………….Glen Helen, CA
Feb. 25………………….Glen Helen, CA
Mar. 11……………………Glen Helen, CA
Mar. 18…………………..Glen Helen, CA
47TH ANNUAL FLORIDA WINTER SERIES STARTS JANUARY 1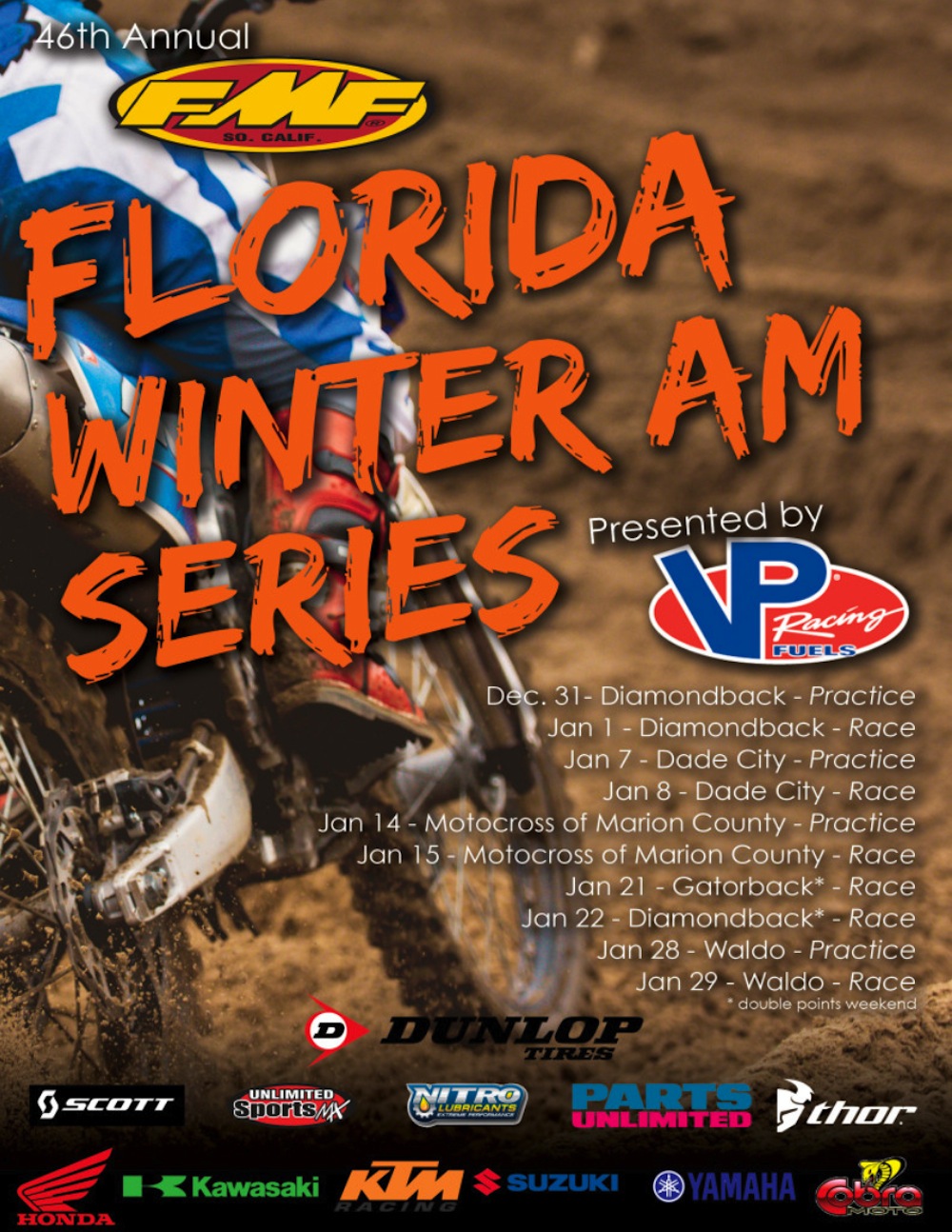 KTM TEAMWEAR LONG SLEEVE NAVY & ASPHALT FLANNEL SHIRTS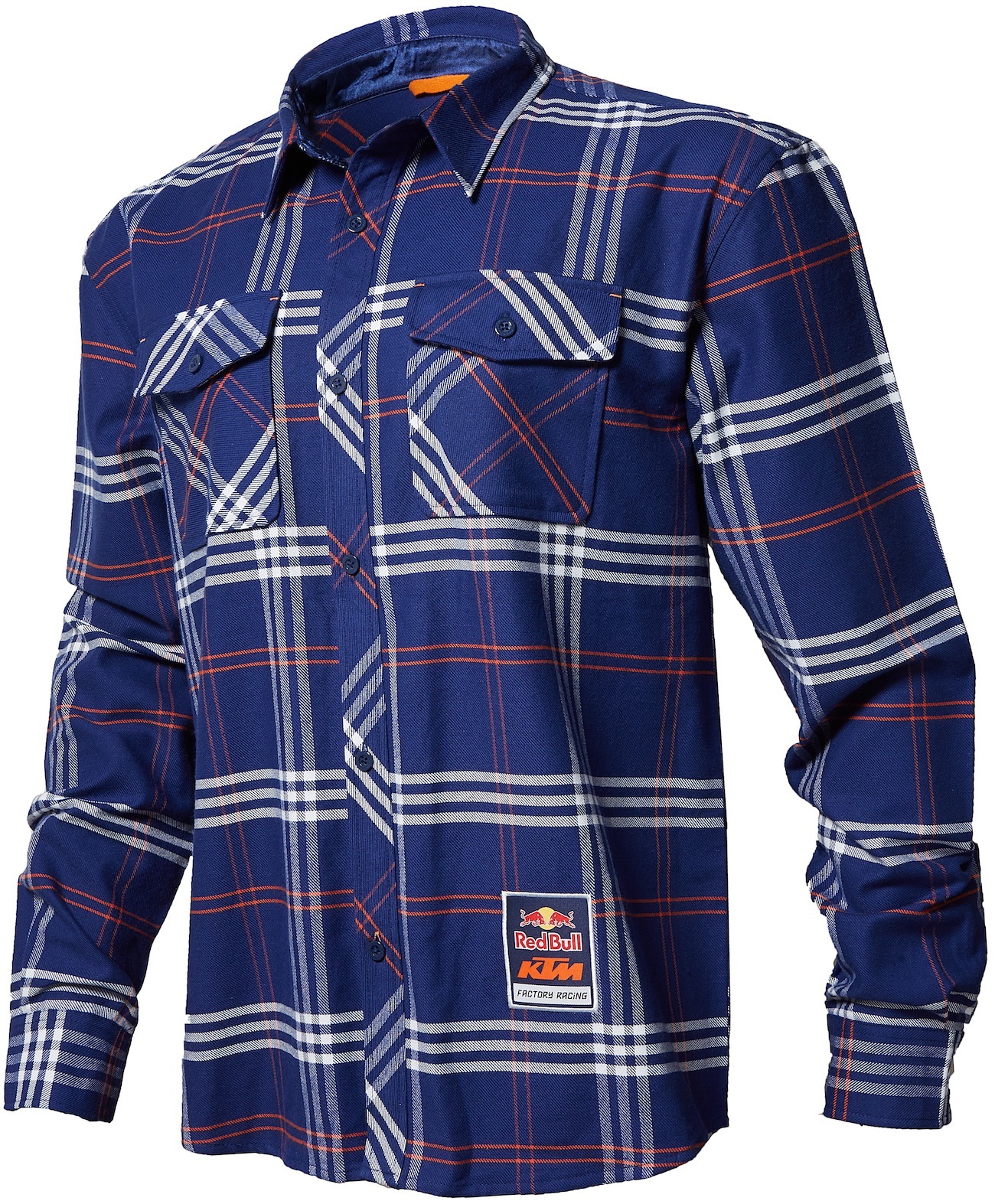 Navy flannel shirt.
Asphalt flannel shirt.
Official Red Bull KTM Factory Racing front logo patch on hemline, custom Red Bull KTM buttons, lined collar and cuffs and made from 100% Cotton. Retail price: $70.00 at you local KTM dealer.