YEAR END REVIEW: SUPERCROSS IN 2021 WAS A YEAR LIKE NO OTHER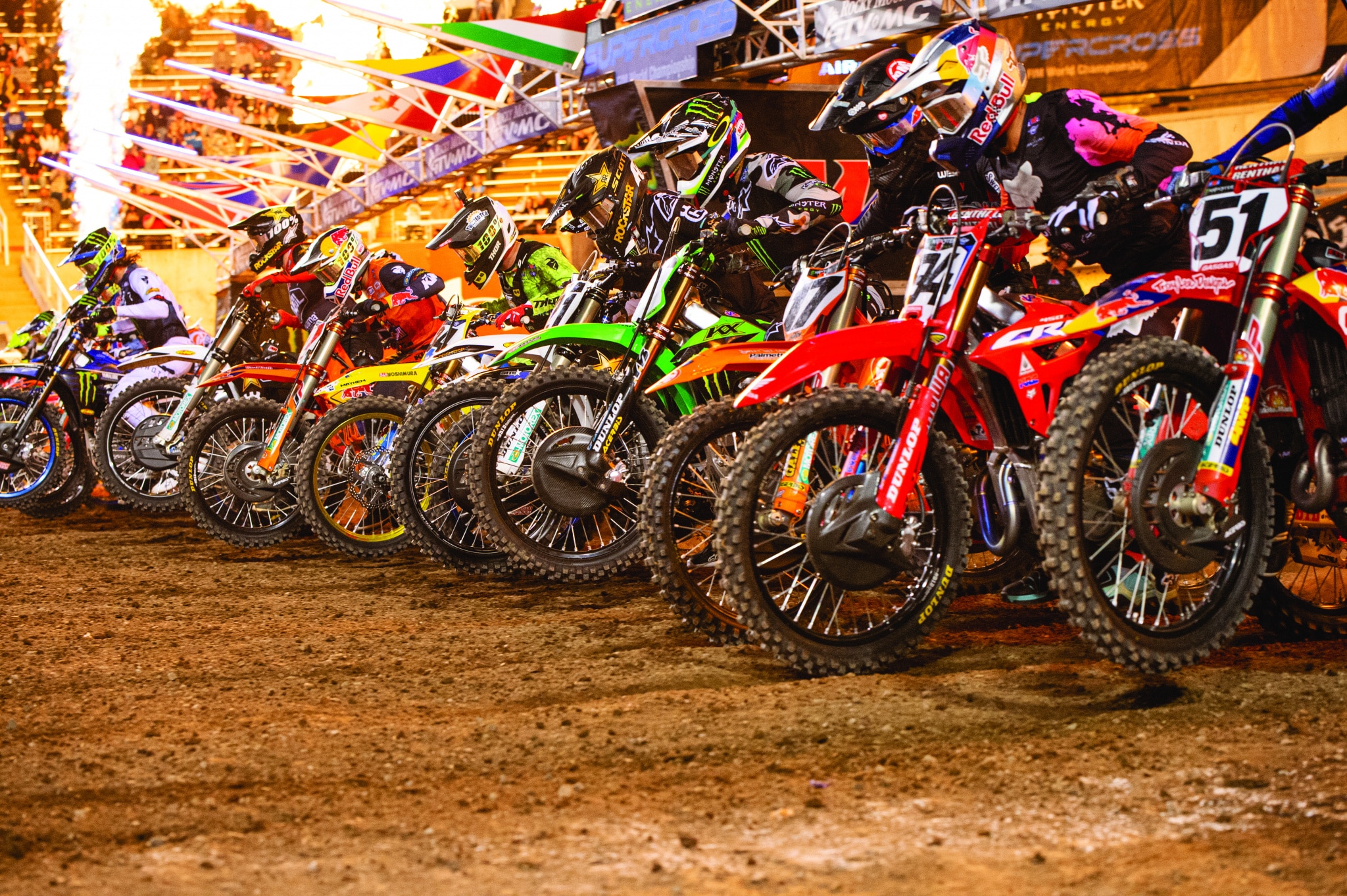 There were 17 gate drops that mattered in the 2021 AMA Supercross Championship, but they were held in only 5 states.
Justin Barcia.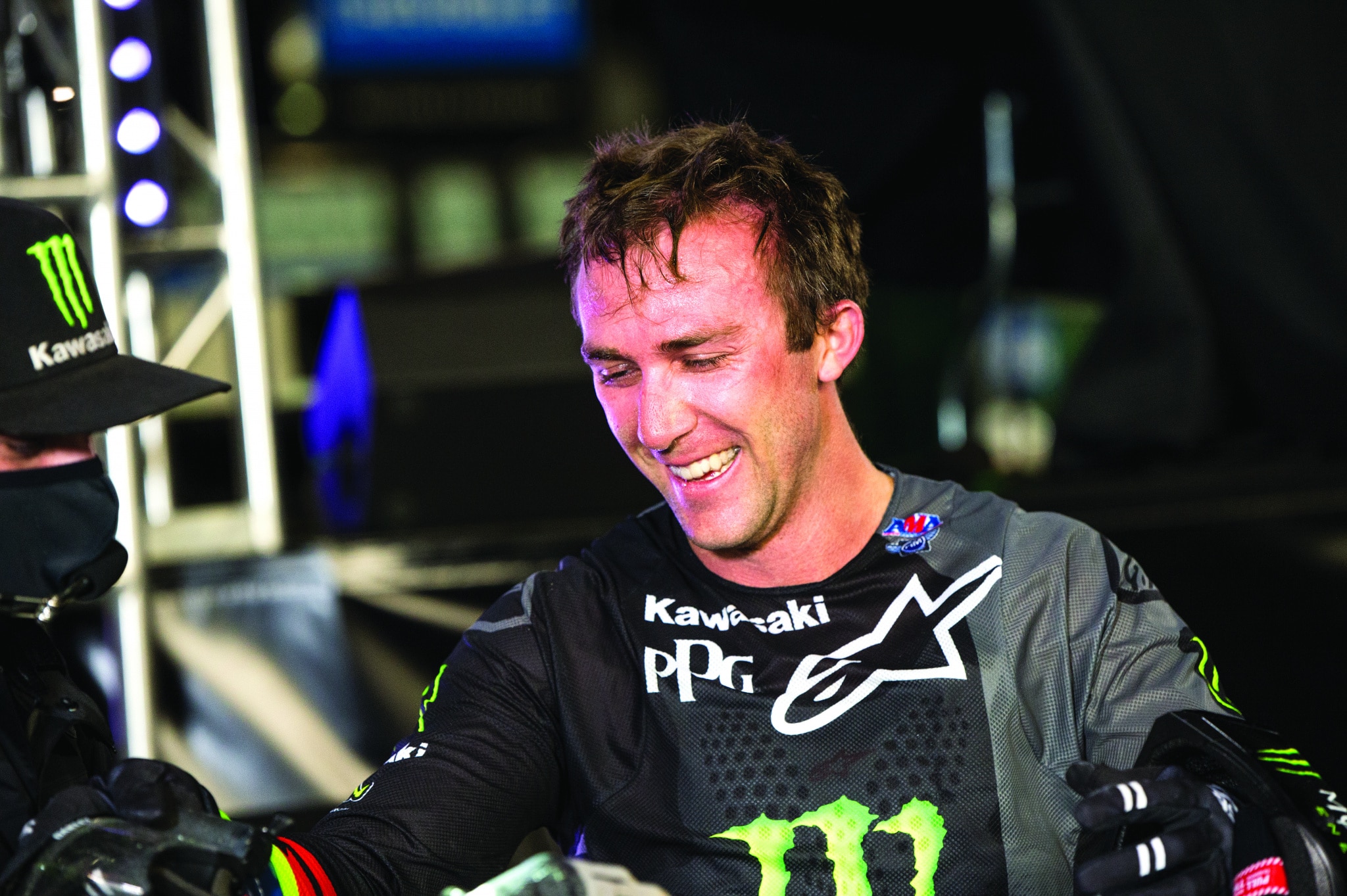 Eli Tomac.
Aaron Plessinger.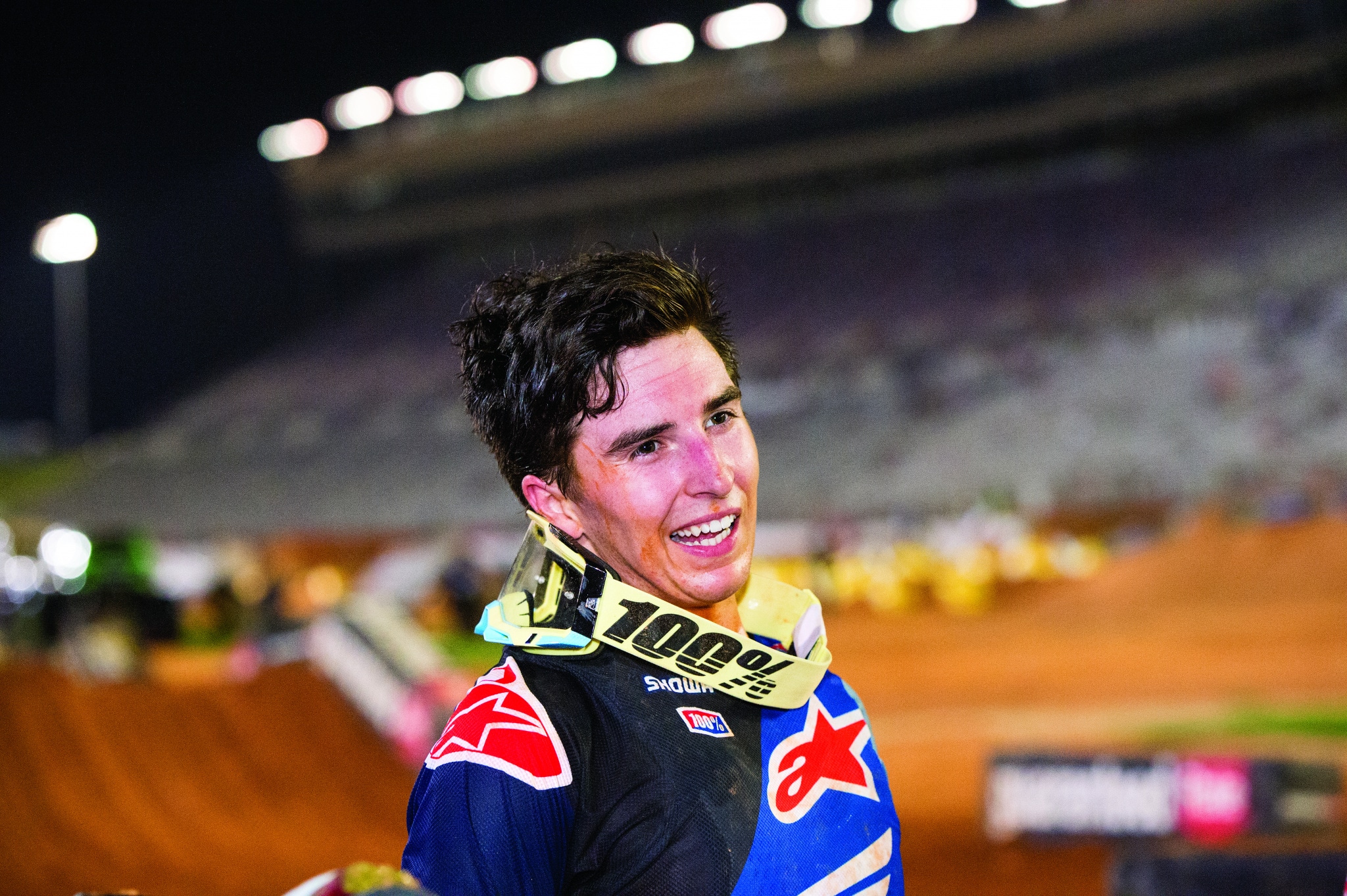 Hunter Lawrence.
KTM's Cooper Webb not only took all the marbles, but he won 8 of the 17 events. It was his second 450 Supercross crown.
Justin Barcia.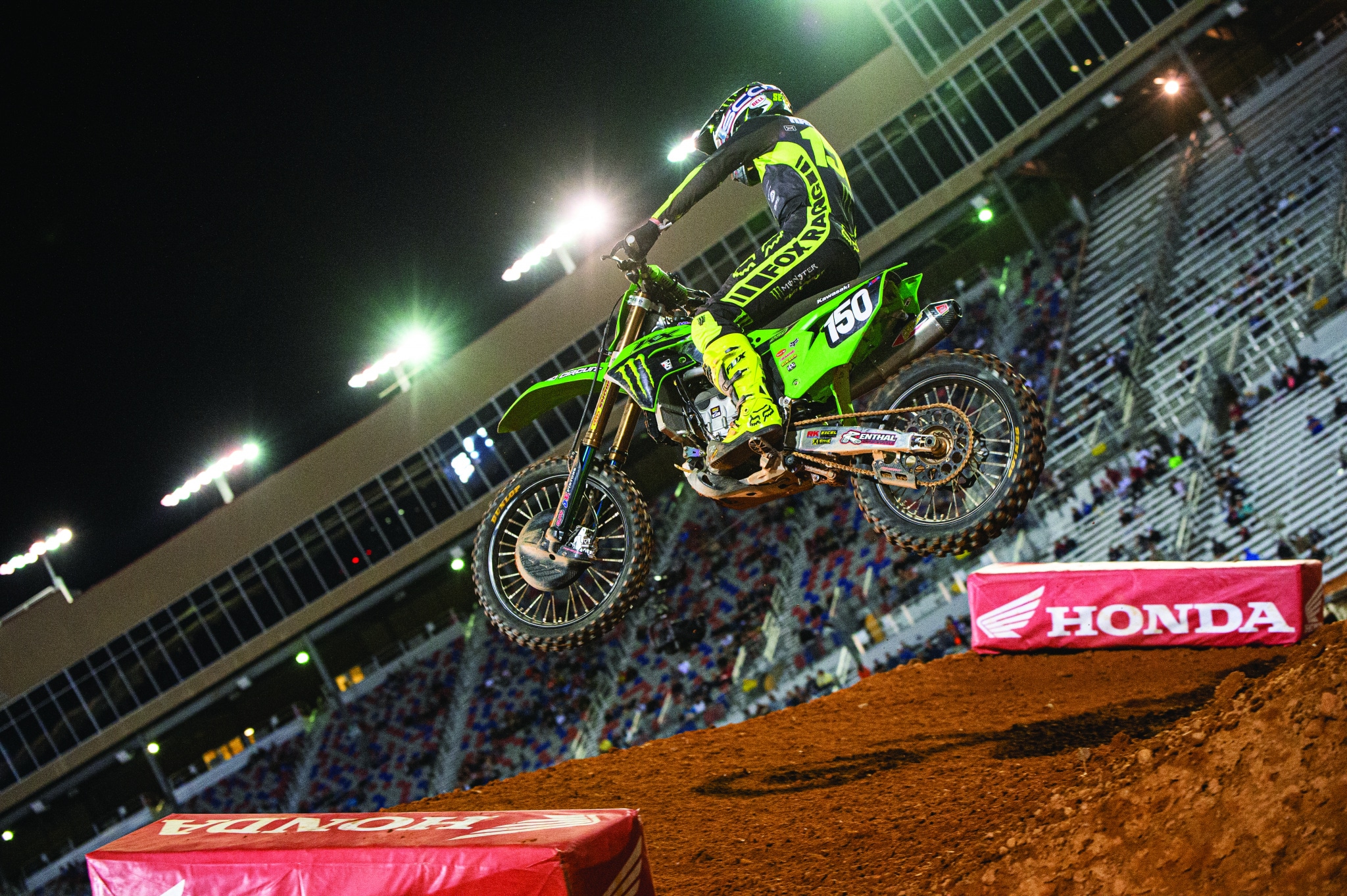 Seth Hammaker.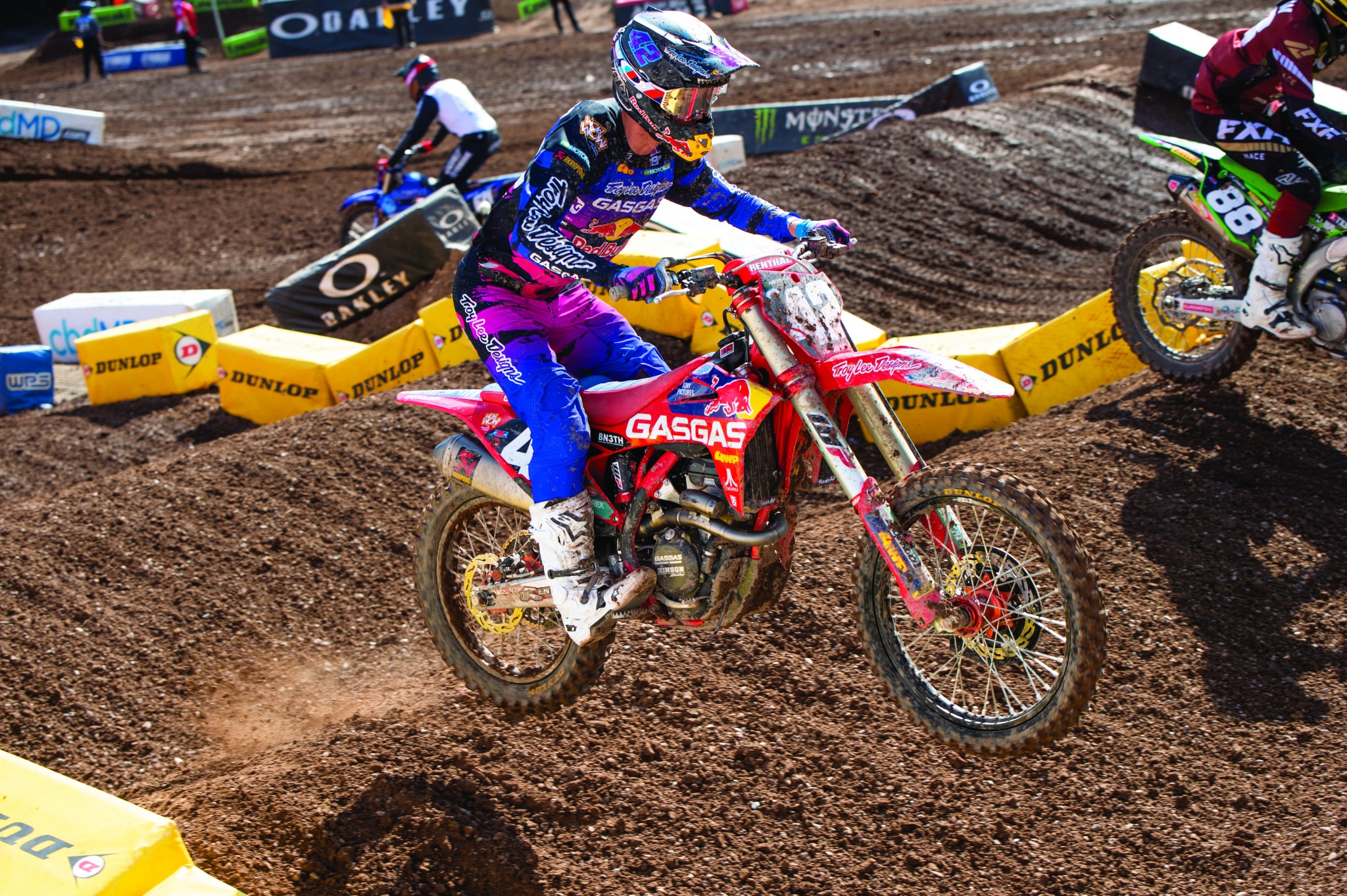 Michael Mosiman.
Team Kawasaki.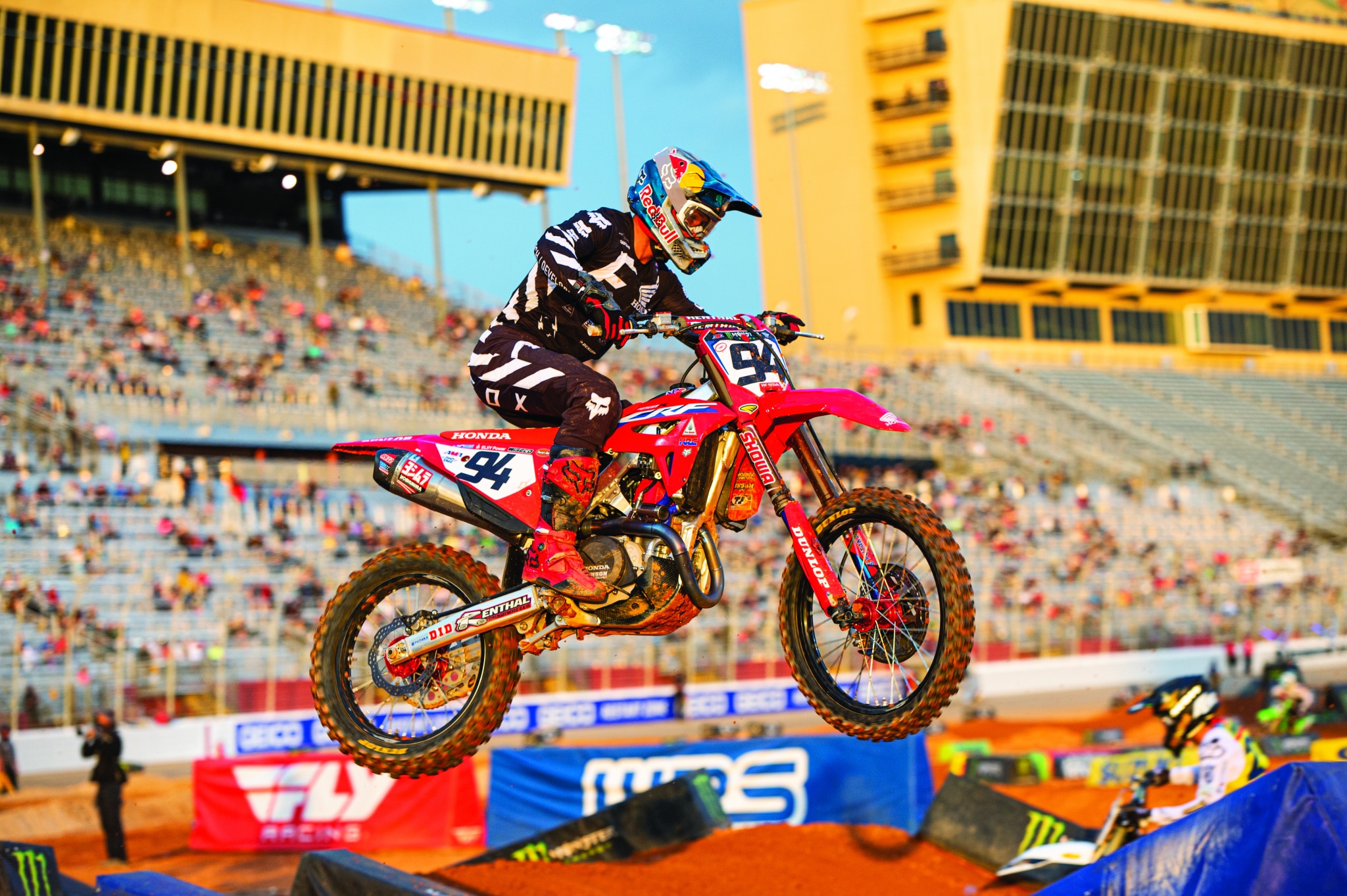 The bridesmaid, Ken Roczen came close to the 450 Supercross title again, but faltered in the final three races of the series.
Cameron McAdoo.
Justin Cooper & Colt Nichols.
Michael Mosiman.
Chase Sexton.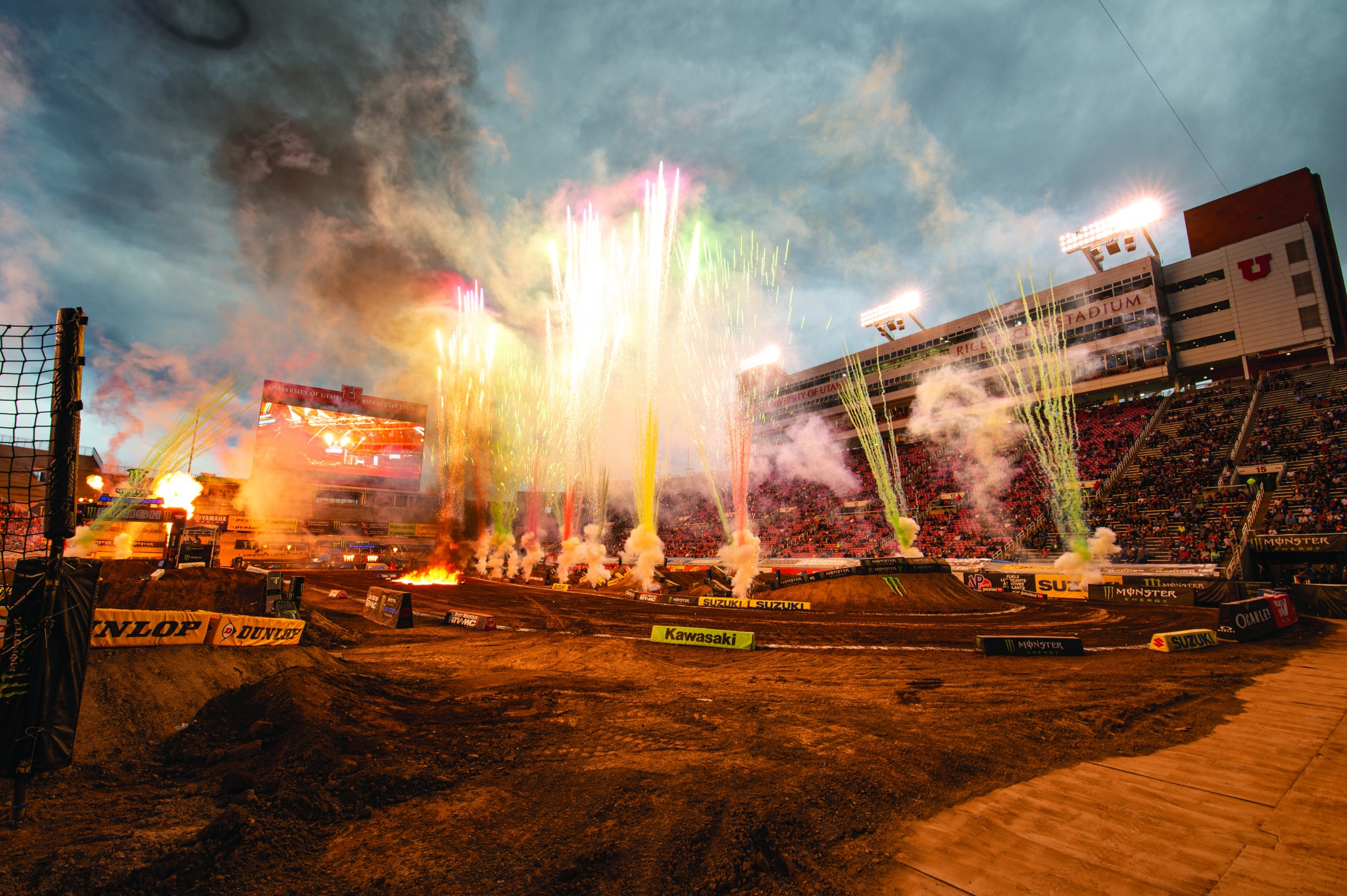 The crowds were sparse when they weren't nonexistent. This Salt Lake City crowd was considered a lot of fans.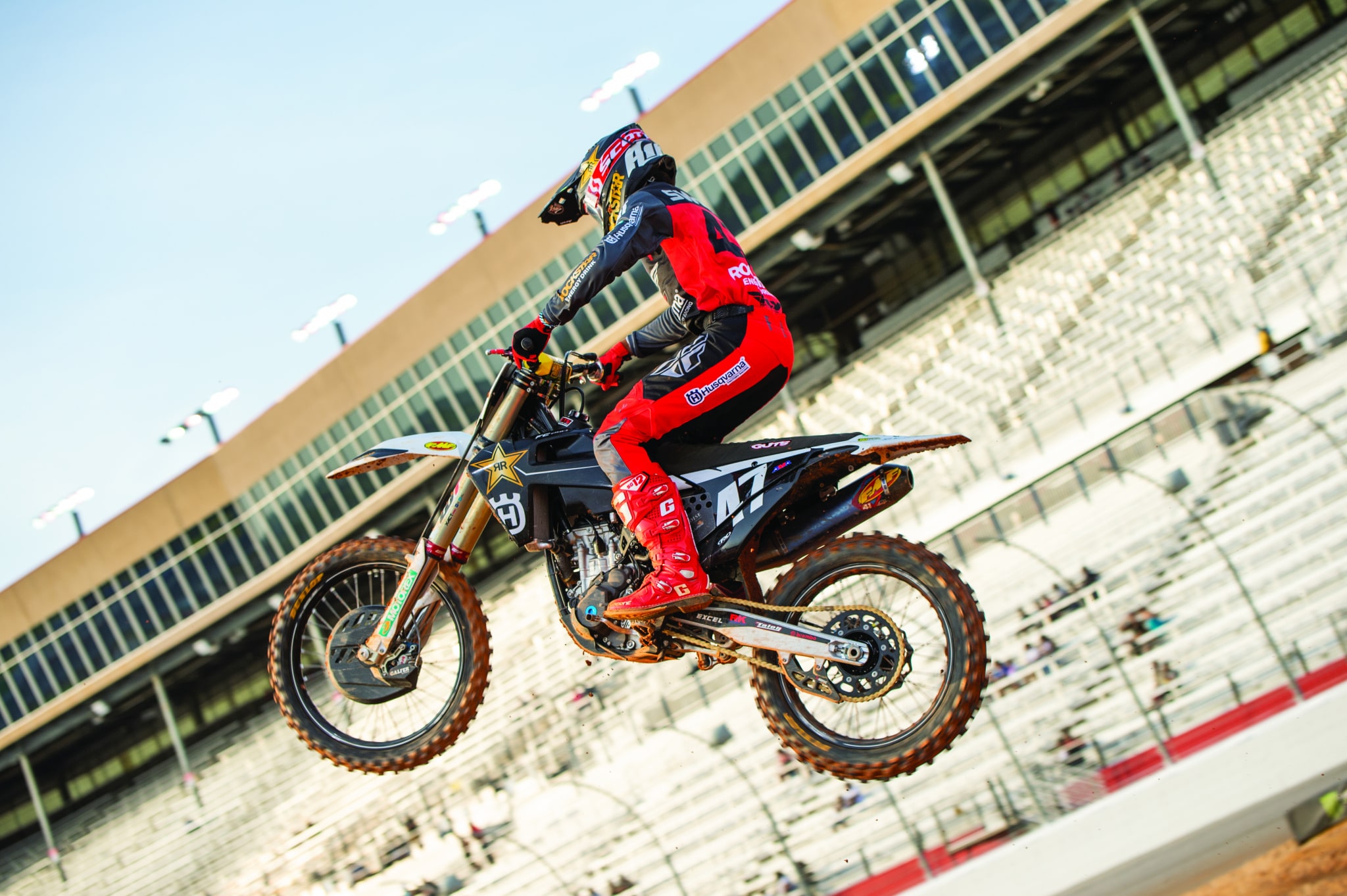 Jalek Swoll.

Nate Thrasher.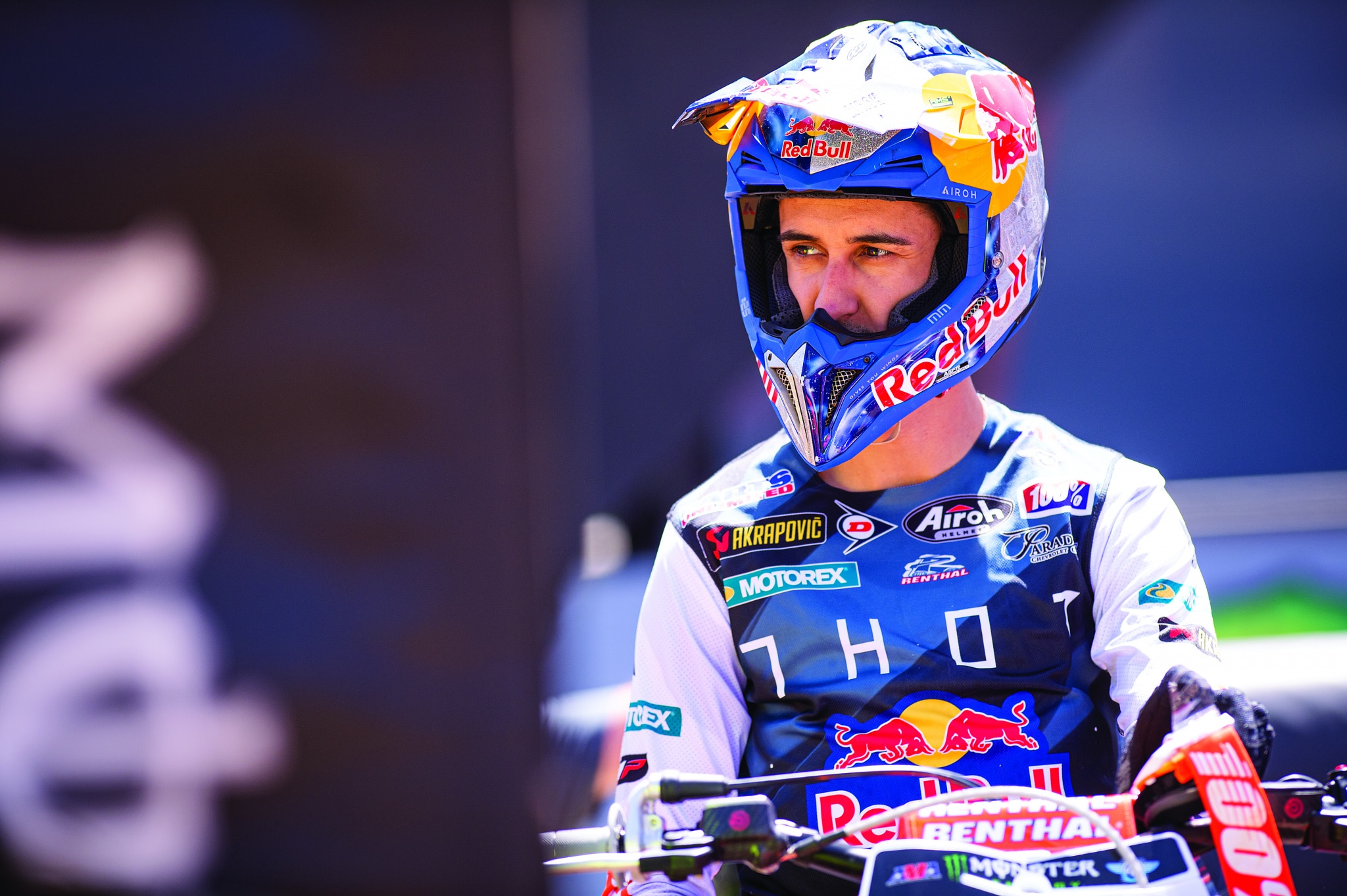 Marvin Musquin.
Christian Craig.
After the Geico Honda team folded, Honda HRC took the Lawrence brothers in-house, and both of them return the favor with 250 wins.
Colt Nichols.
Ken Roczen.
Adam Cianciarulo.
Jett Lawrence and Christian Craig.
All three Championships (450, 250 West & 250 East) went to the final round. Justin Cooper's lead in the 250 West was the safest because of injuries to his main competition.
The podium celebration.
Jo Shimoda.
Aaron's new helmet.
Malcolm Stewart.
Cooper Webb was the man with the plan, which from what we can tell, was to never give up and charge as hard as he could on the last three laps of every race. It worked.
2021 450 SUPERCROSS FINAL STANDINGS
1. Cooper Webb (KTM)…388
2. Ken Roczen (Hon)…353
3. Eli Tomac (Kaw)…326
4. Justin Barcia (Gas)…289
5. Aaron Plessinger (Yam)… 264
6. Malcolm Stewart (Yam)…248
7. Dylan Ferrandis (Yam)…237
8. Jason Anderson (Hus),,, 237
9. Marvin Musquin (KTM),,,231
10. Joey Savatgy (KTM)…207
2021 250 EAST FINAL STANDINGS
1. Colt Nichols (Yam)…210
2. Jo Shimoda (Kaw)…181
3. Jett Lawrence (Hon)…177
4. Christian Craig (Yam)…158
5. Michael Mosiman (Gas)…124
6. Joshua Osby (Hon)…111
7. Joshua Varize (KTM)…104
8. Thomas Do (KTM)…101
9. Mitchell Oldenburg (Hon)…91
10. Logan Karnow (Kaw)…80
2021 250 WEST FINAL STANDINGS
1. Justin Cooper (Yam)…194
2. Hunter Lawrence (Hon)…181
3. Cameron McAdoo (Kaw)…177
4. Seth Hammaker (Kaw)…160
5. Jalek Swoll (Hus)…153
6. Garrett Marchbanks (Yam)…137
7. Nate Thrasher (Yam)…127
8. Kyle Peters (Hon)…124
9. Coty Schock (Hon)…104
10. Mitchell Harrison (Hon)…90