SUZUKI "RM ARMY BOOT CAMP" RIDE DAY WILL BE UNDER THE LIGHTS AT PERRIS TONIGHT


Suzuki Motor USA and the Pipes Motorsports Group are pleased to announce the second in a series of RM Army Boot Camp events for riders of Suzuki RM and RM-Z motocross bikes. It is scheduled for Wednesday, May 24, at Perris Raceway in Perris, California. The Boot Camp at Perris is set for 4:00 p.m. to 9:00 p.m., with rider sign-ins starting at 3:00 p.m.at the track's Suzuki compound. The Suzuki RM Army Boot Camp lets Suzuki RM and RM-Z owners hang with some of their favorite Suzuki racers at select MX tracks around the country.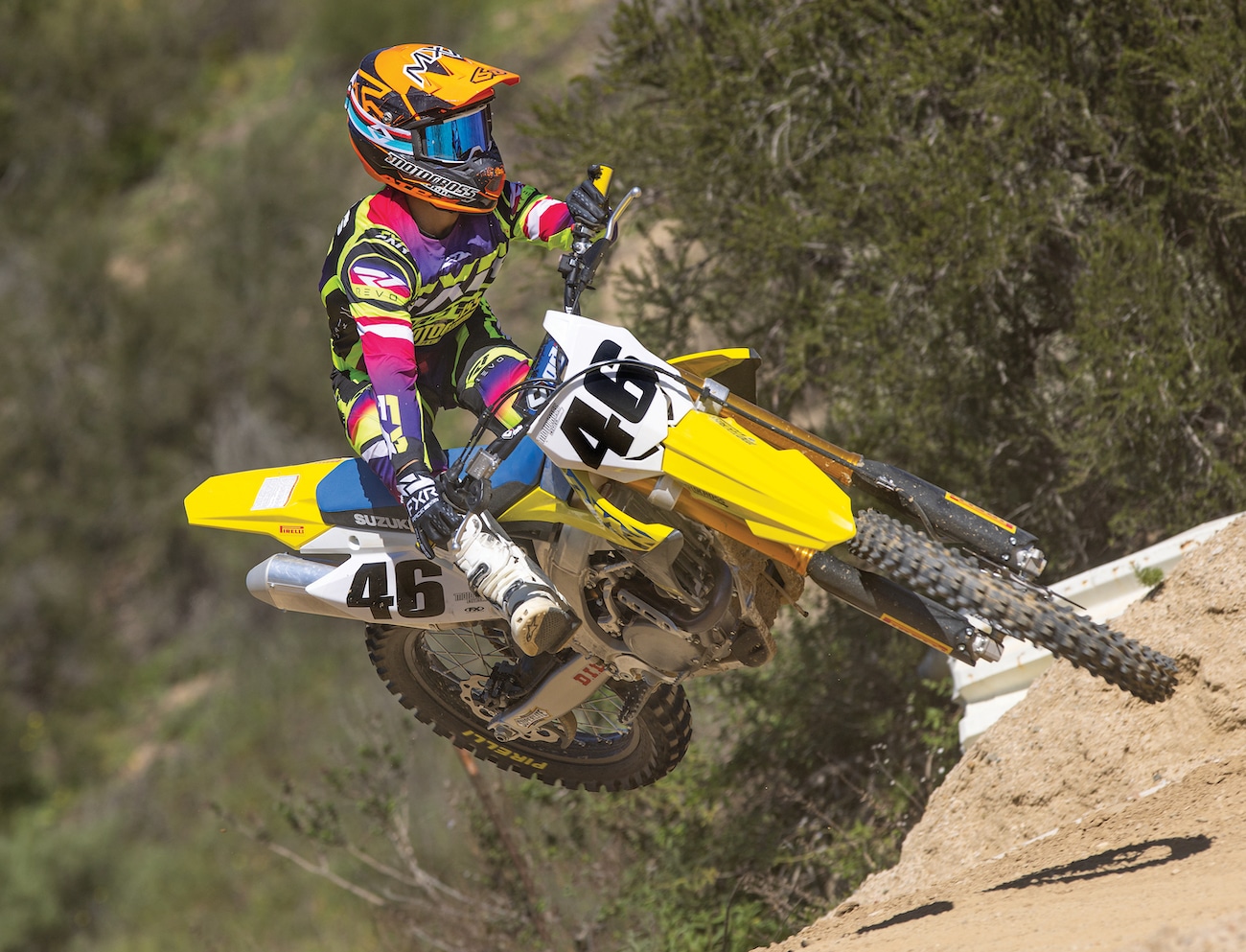 MXA's Brian Medeiros has recovered from his World Two-Stroke Championship start crash and is ready for the Pala National.
The RM Army Boot Camp is a one-day event featuring an exclusive, friendly experience with MX track ride sessions, bike setup coaching and tech tips from the Pipes Motorsports Group's Supercross racing team technicians and pro riders, a Suzuki product display, rider interaction, food, refreshments, and fun at some of the best pro and amateur motocross tracks in the USA. Attendees will also walk away with great memories and exclusive RM Army Boot Camp gear to commemorate their day at the track. For more information go to www.SuzukiCycles.com
\