TECHNICAL DATA: JUSTIN HILL'S PRO CIRCUIT KX250F
Photos and story by Scott Mallonee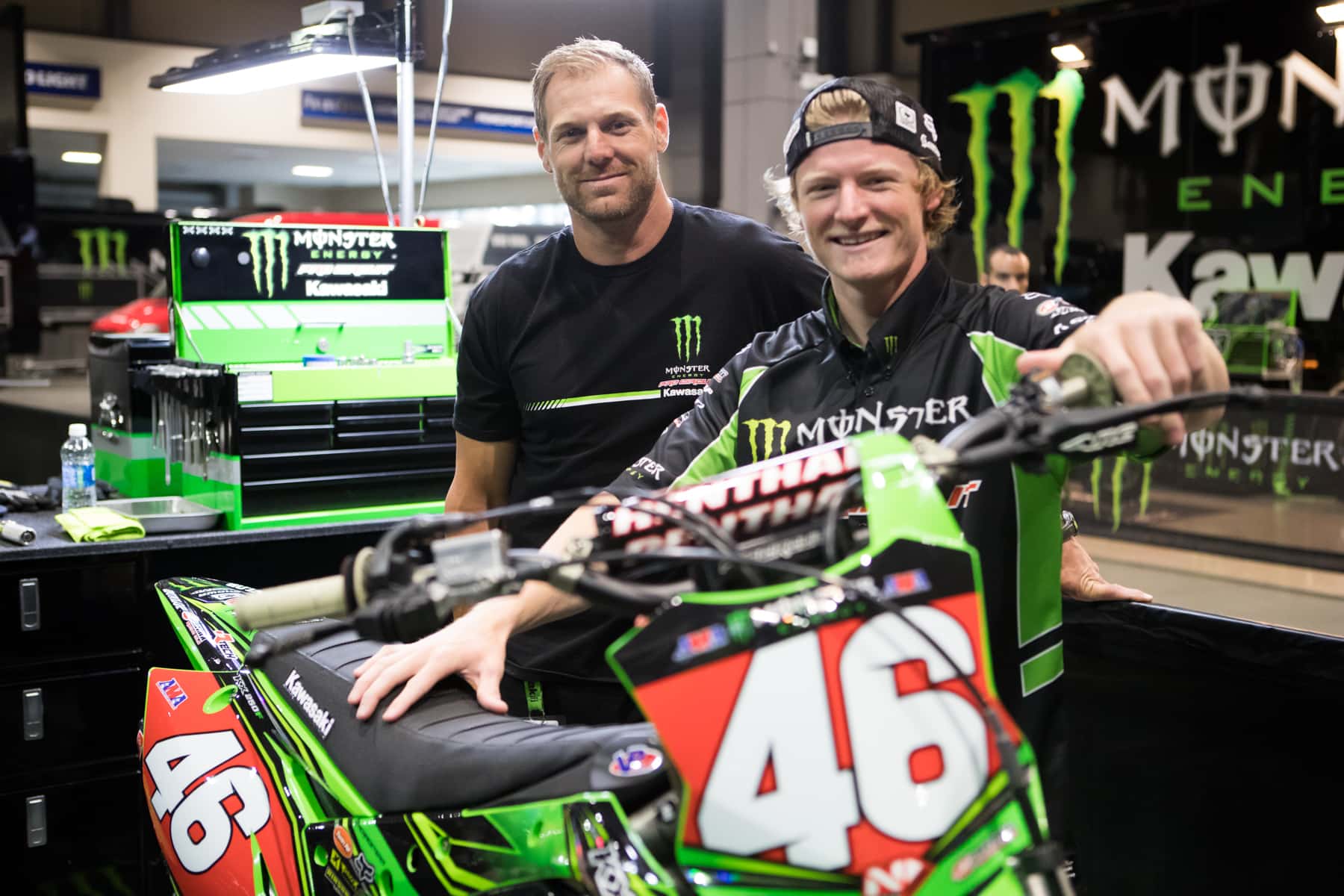 Justin Hill with mechanic Shawn Bell. 
Race Bike: 2017 Kawasaki KX250F
Race Team: Monster Energy/Pro Circuit/Kawasaki Factory Racing
Rider: Justin Hill
Mechanic: Shawn Bell
Notice the custom seat foam cut. Justin uses it for his starts. 
Notes:
Most aspects of the bike not stock Kawasaki KX250F, Shawn reports as "KHI, Same as Kawasaki Factory Racing." But Shawn said, "This year the bike is very stock. This year the bike is a better platform this year than it has been in past years."
The main item made to Justin's specification is the custom seat cut and cover shown above. Initially a hand-made collaboration by Justin, his brother Josh and Shawn, it was ultimately custom-made to their specification by Guts Racing. Justin touted the benefits: "It helps me a lot on starts, but doesn't mess with me too much on the track".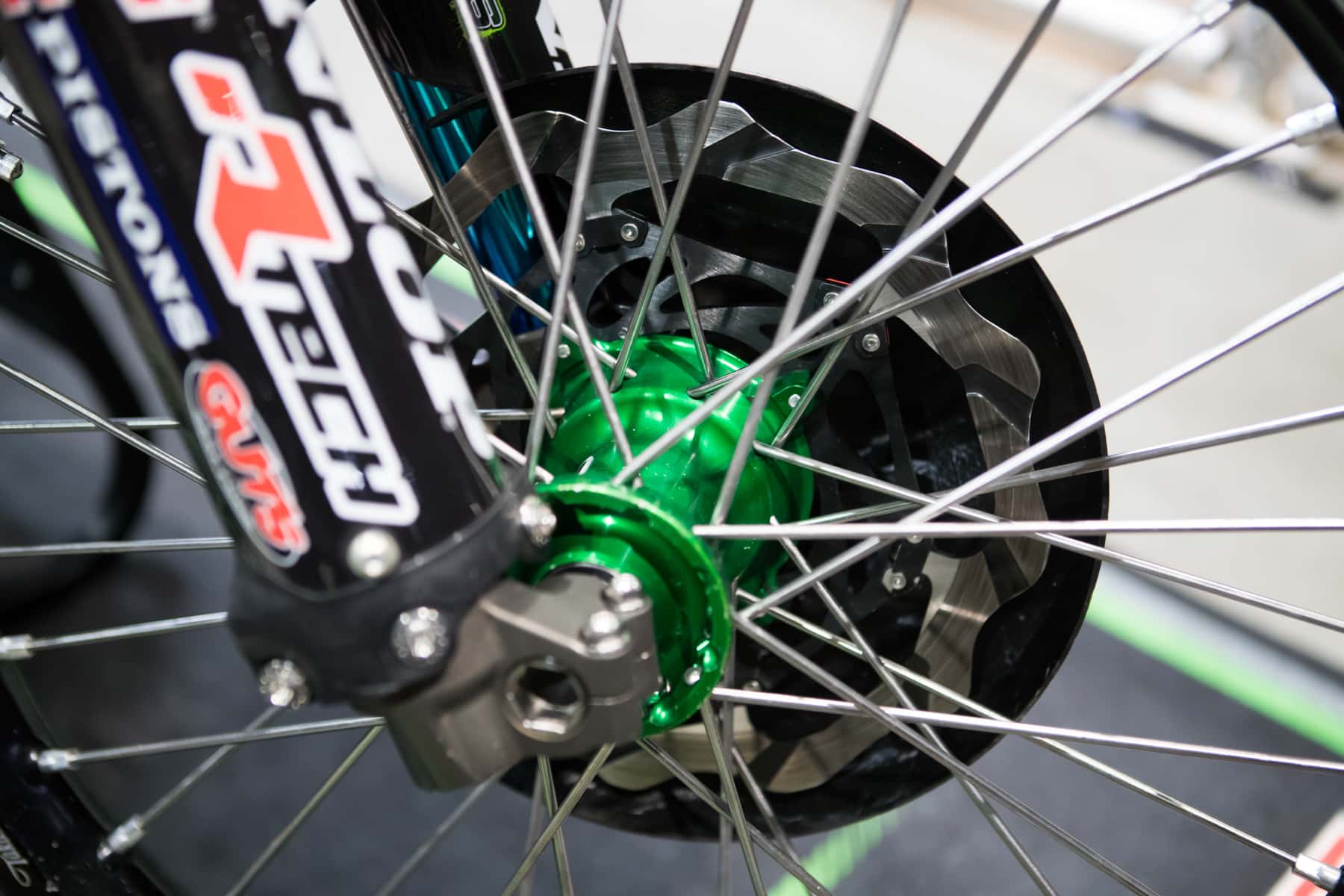 Front and rear rotors are by Braking in Pro Circuit's preferred diameter.
Front, rear calipers, relocation brackets are all KHI "Factory Equipment".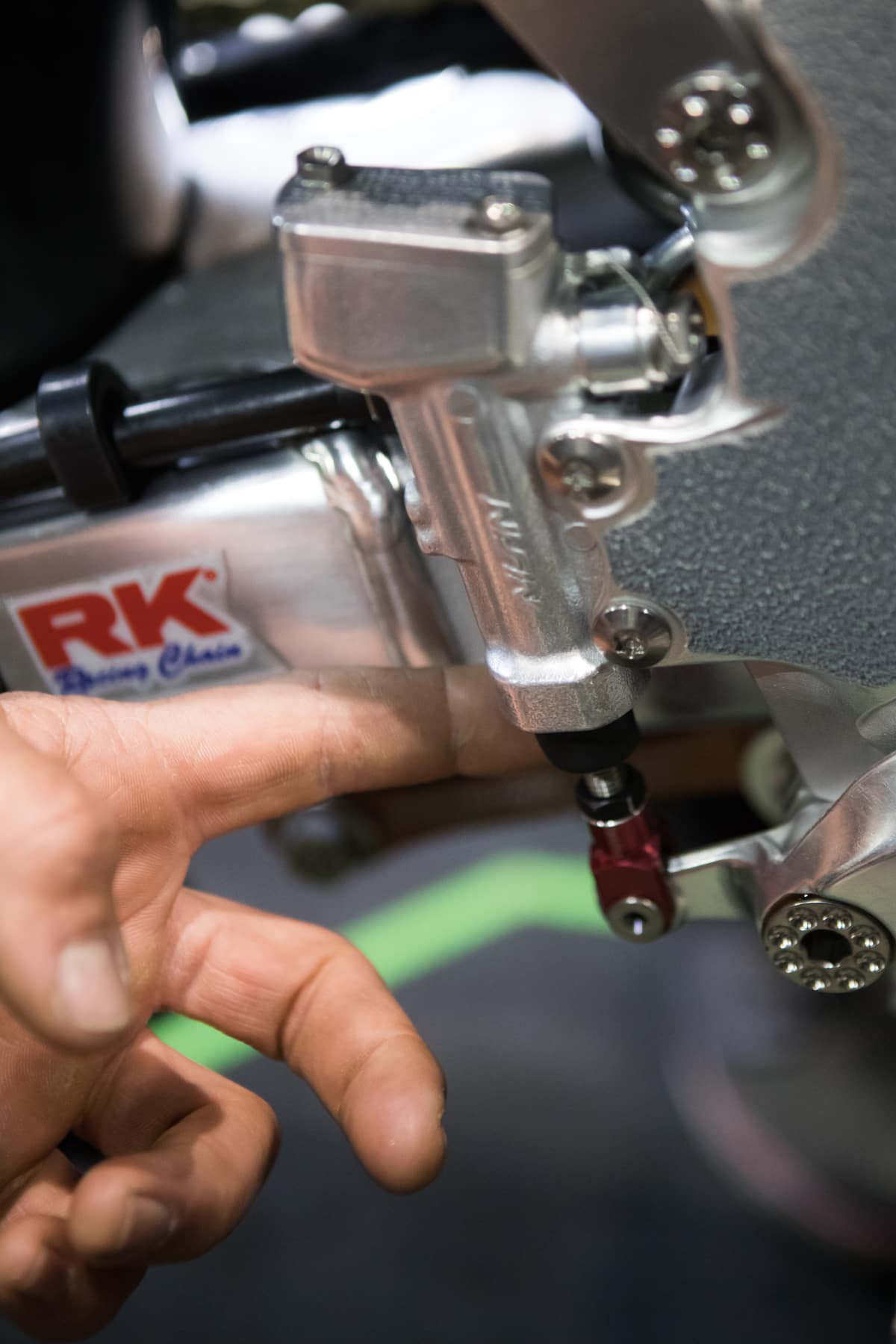 Master cylinders aree KHI "Factory Equipment." Shawn proudly shows off the rear master cylinder as especially exotic, containing titanium internal components custom-machined to Pro Circuit specification.
The trick hubs on Josh's bike are from KHI, from billet machined to OEM specification.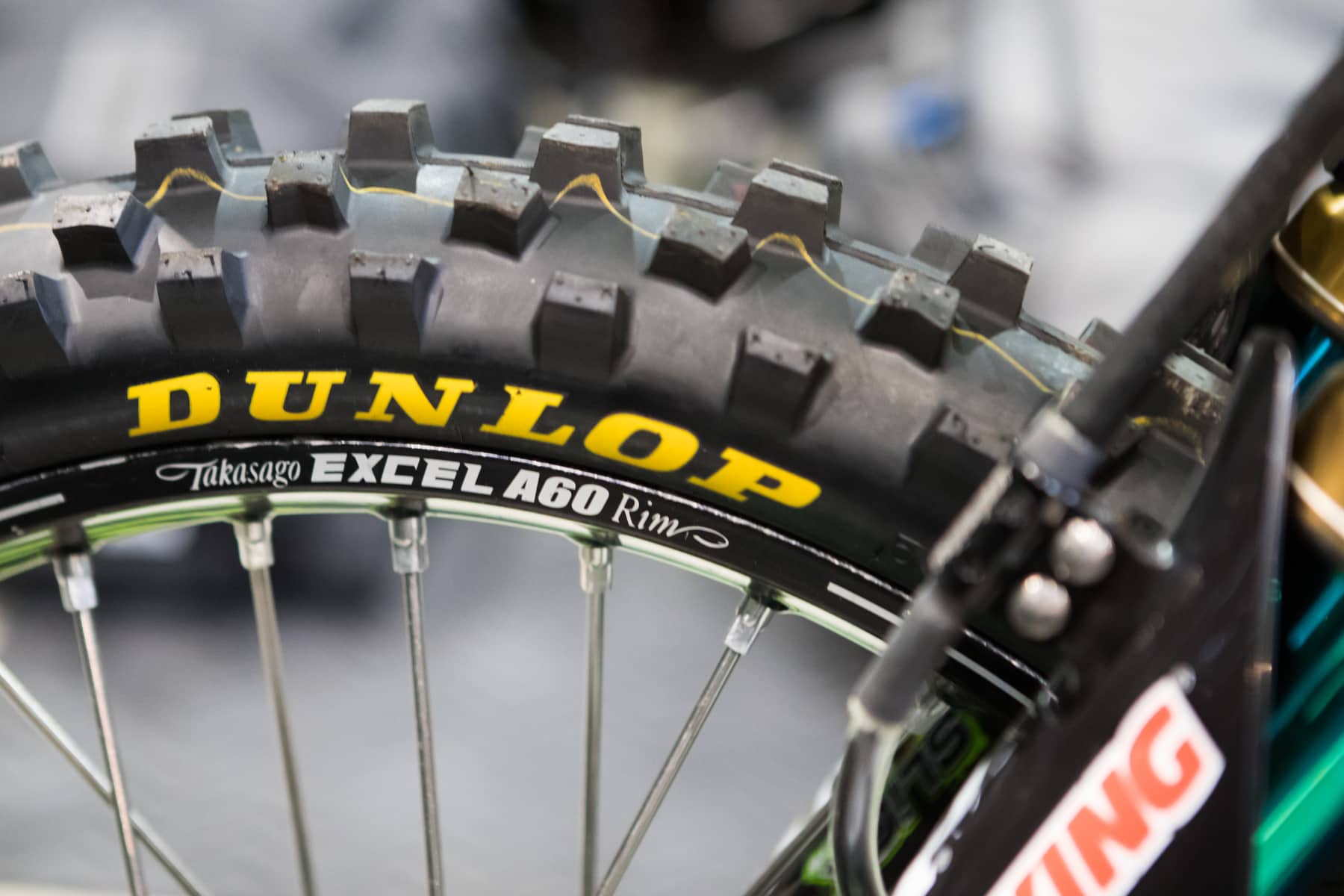 Rims are Excel A60, tires are Dunlop.
The clutch is by Hinson, though custom-made to Pro Circuit specification.
Footpegs are Pro Circuit titanium, custom-made exclusively for the Pro Circuit race team. Per Shawn, "The one thing we make for racing that we don't sell."
The chain is a Renthal 520 Works unit, sprocket is a Renthal Chainwheel.
Exhaust: Of course, a Pro Circuit Ti-6 Pro system. Pro Circuit sells models that make more horsepower, but this one passes AMA racing tech inspection.
Forks and shock are Pro Circuit Showa.
Built to Shawn's judgement using Pro Circuit racing components within specifications set by Mitch.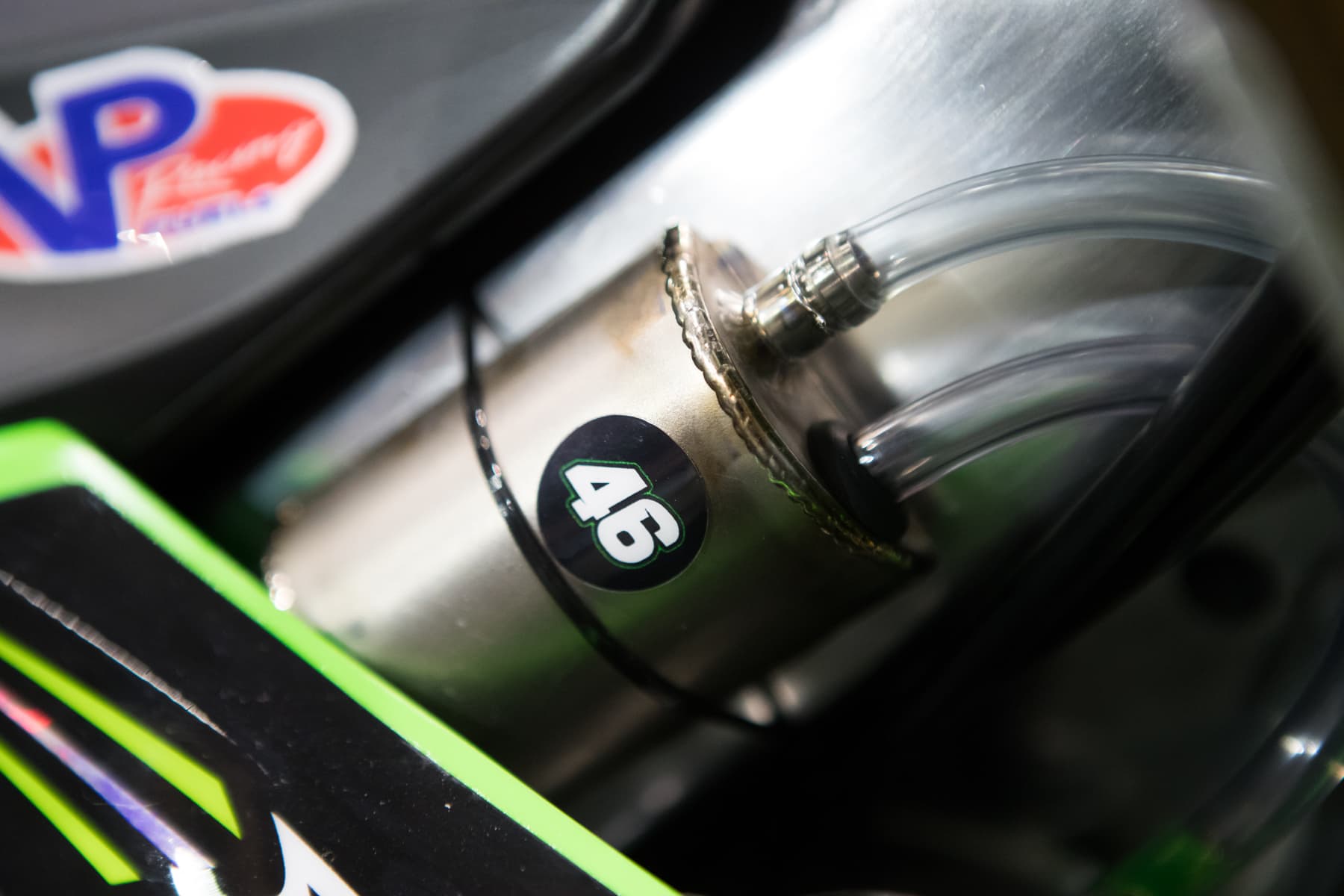 Coolant catch can: Titanium, hand-welded by the Pro Circuit race team.