TECHNICAL DATA: ZACH OSBORNE'S FACTORY HUSQVARNA FC250
Photos & words by Scott Mallonee
Zach Osborne's factory Rockstar Husqvarna FC250.
This is Dave Feeney. He is a veteran wrench of the sport and the man responsible for Zach's machine.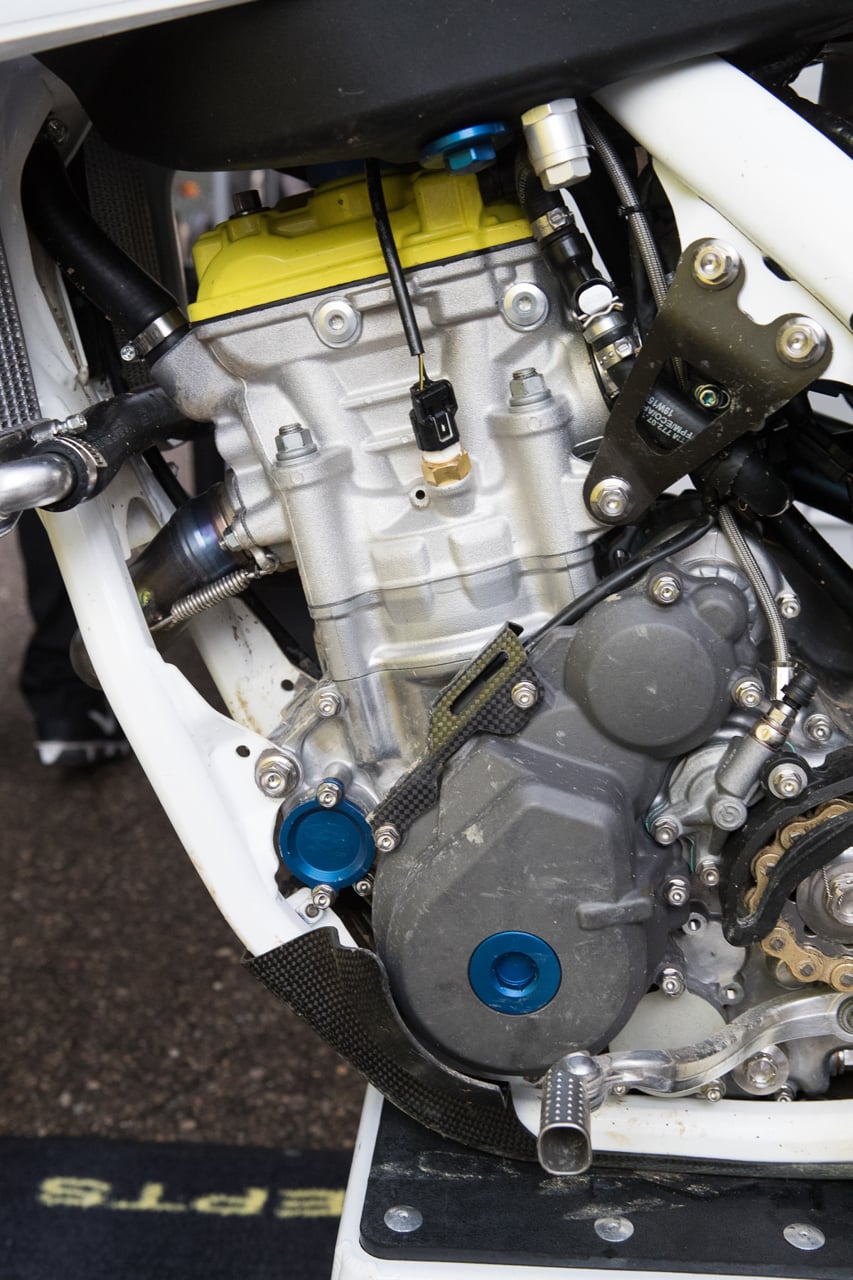 The internal details of Zach FC250 engine were not disclosed other than the engine modifications were done in-house by factory Husky. Dave did mention that the piston and connecting rod were Pankl parts. 
The rear brake system includes a Factory Brembo caliper, Galfer 240mm rotor and a blue anodized caliper relocation bracket.
The front brake includes a Factory Brembo caliper with a 260mm Galfer wave rotor. 
The stock airbox of the Husky FC250 can't breathe, so Dave drills holes in the airbox to allow the engine to breathe freely improving power. 
Zach's footpeg are custom titanium pegs built by Raptor. 
The muffler is a FMF Factory 4.1 titanium slip-on RCT was a carbon fiber tip.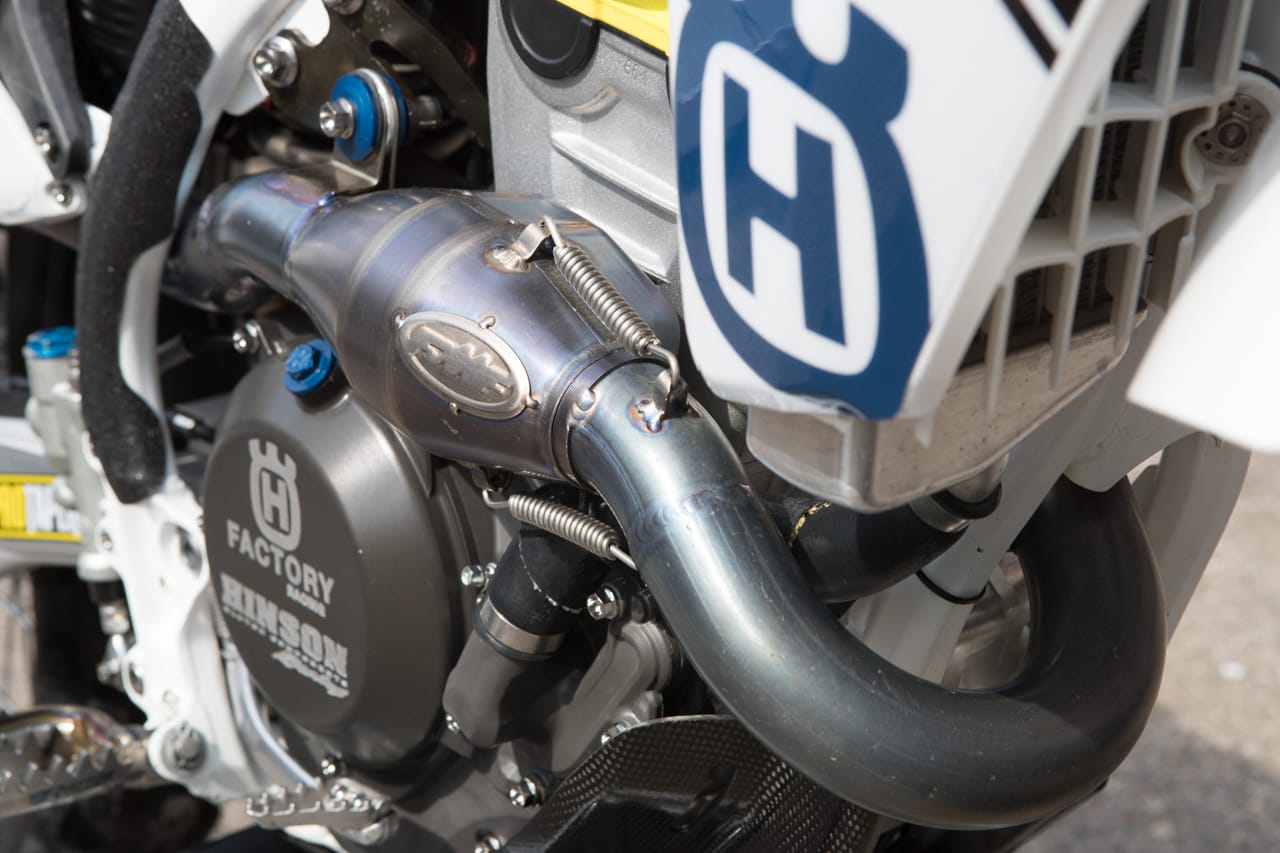 The FMF Megabomb header mates with the FMF muffler. The FMF system is especially supplied to the Husqvarna factory race team. 
The WP forks are 50mm Cone Valve spring forks. 
Zach's Pro Taper bars are built to his personal preference. The grips have a custom diameter and individual grip radius to match Zach's specification. 
Zack runs Dunlop tires, Excel A60 rims with tubes.
The hubs are made by Talon but the wheels are built by Dubya.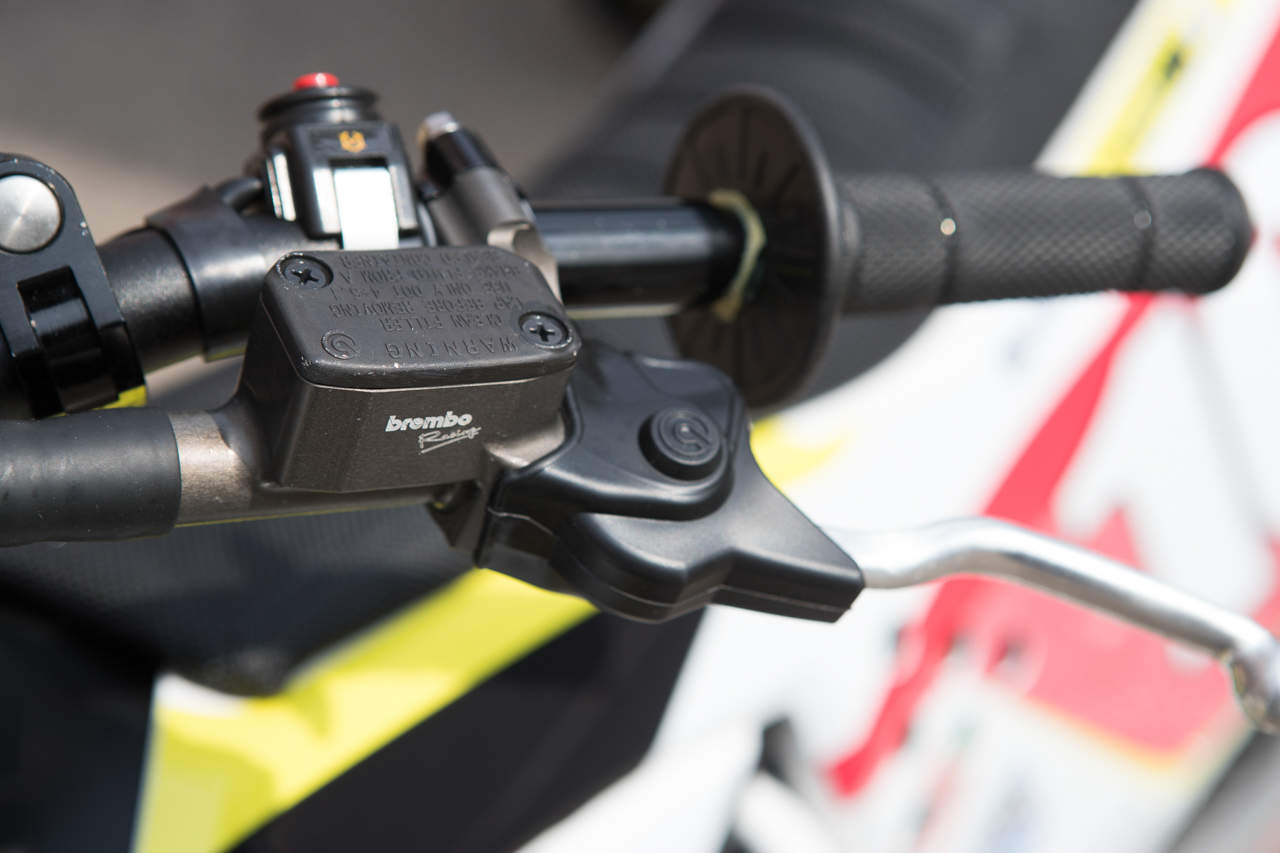 Zach runs a Factory Brembo hydraulic clutch. 
Zach and his bike.