MXA TEST RIDER CHRONICLE: DOUG DUBACH
HOW DID YOU BECOME AN MXA TEST RIDER?
The majority of MXA test riders were Saddleback specialists and that is where I knew them from. I was racing a Suzuki RM125 for Mitch Payton back then and since I raced where they raced we became friends. The first thing I ever did for them was a five-bike shootout at Reche Canyon. I think the other four guys were Jim Perry, Mark Denning, Jim Tarantino and Ron Baumgartner. That photo session made the cover, but I didn't get an MXA cover of my own until 15 years later when I was on the cover by myself in 1994. We used to test bikes in lots of weird places—because in those days there weren't that many tracks that were open and prepped on the week days. I remember testing at Mockingbird Lane, Country Village Road, Reche Canyon, Prado Dam and behind Corona Raceway (not at Corona Raceway, but behind it). Of course we tested at Saddleback, Indian Dunes, Carlsbad and Perris also.
WHAT IS YOUR MOST MEMORABLE MXA MEMORY?
One day we were doing a photo shoot at a place called Country Village Road. Another MXA test rider, Mark Denning, lived just down the street from this riding area, and during the photo shoot we needed something so I rode my test bike back to Mark's house. I was hurrying to get back and I didn't see this 10 foot deep and 15 foot wide concrete culvert. I was tapped out in fourth when I saw it. I just hung on and cleared it…with no lift. Jody shot a photo of the tire mark that my rear tire made on the concrete wall. I had jumped 14 feet instead of 15. I was lucky that day.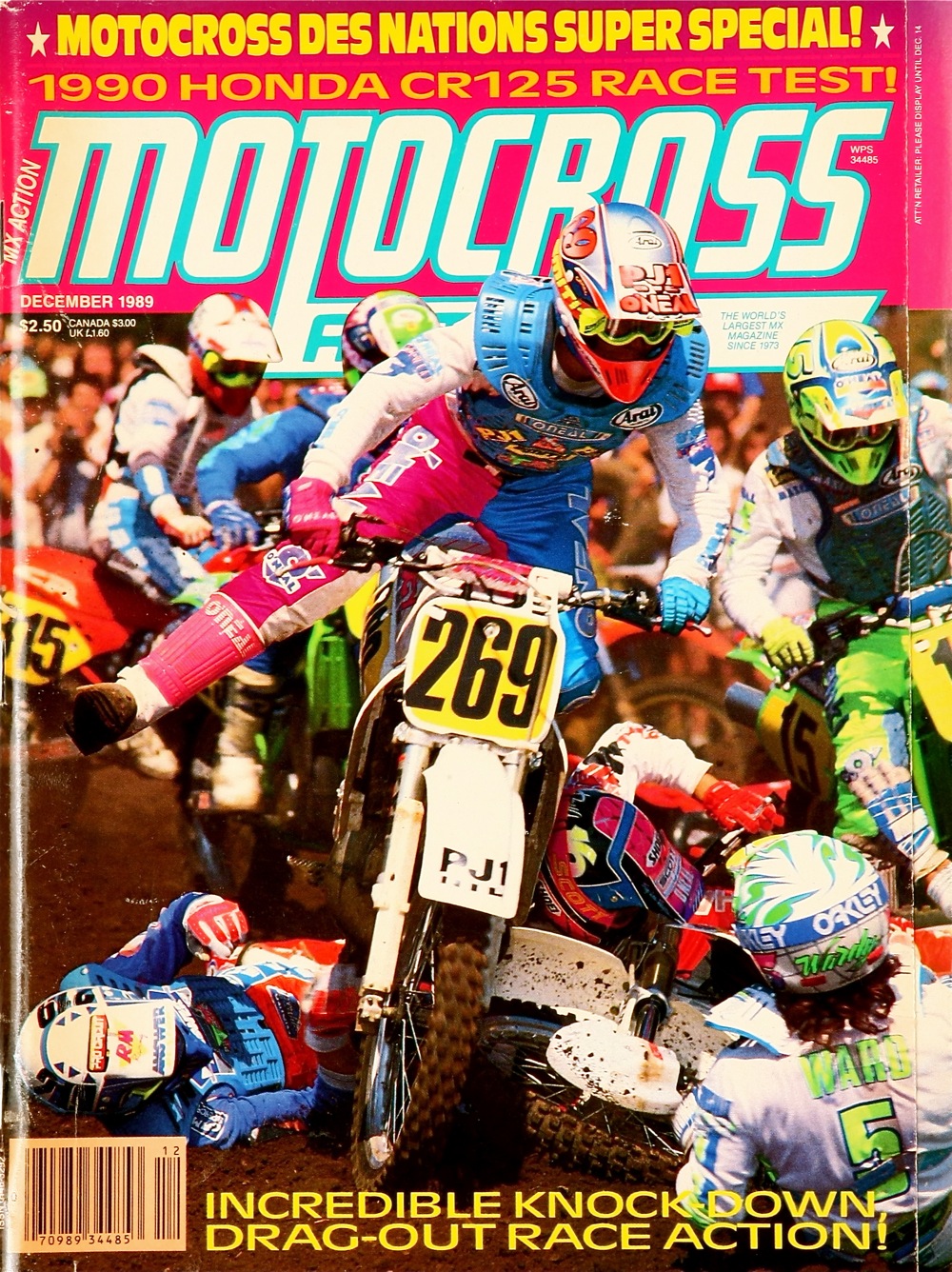 WHO WAS TESTING BIKES AT MXA WITH YOU?
Lance Moorewood was still around when I started, but I remember Mark Denning, Steve Banning, Alan Olson, Mike Hooker and Larry Brooks from the old days.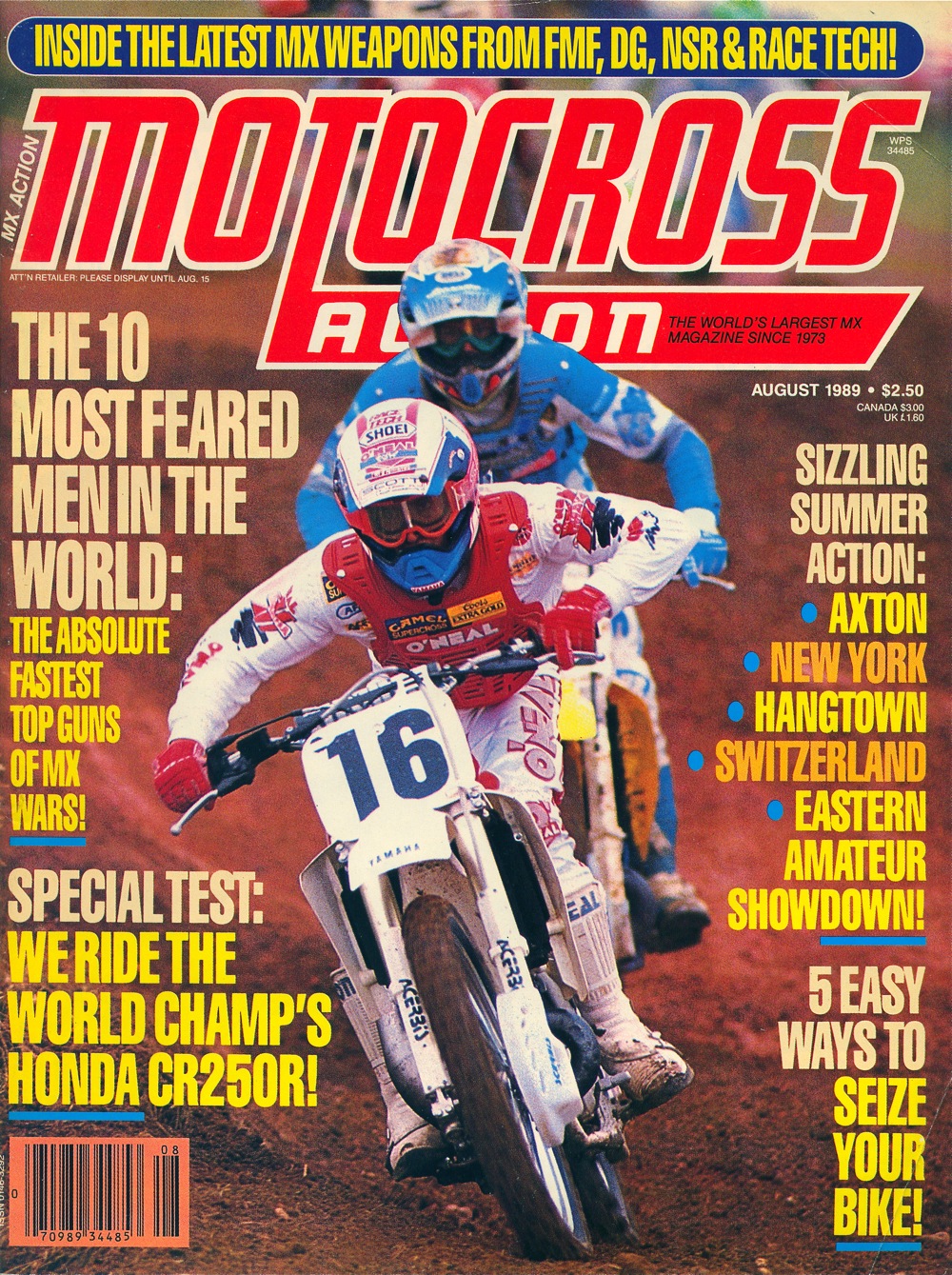 WHY DID YOU STOP BEING A TEST RIDER?
I never really stopped. I got very busy when I was at Team Yamaha and later when I started testing for Yamaha and Dunlop, but I've kept my hand in and still get called up to the Big Show once or twice a year.