TEST RIDER CHRONICLE: JEREMY MCGRATH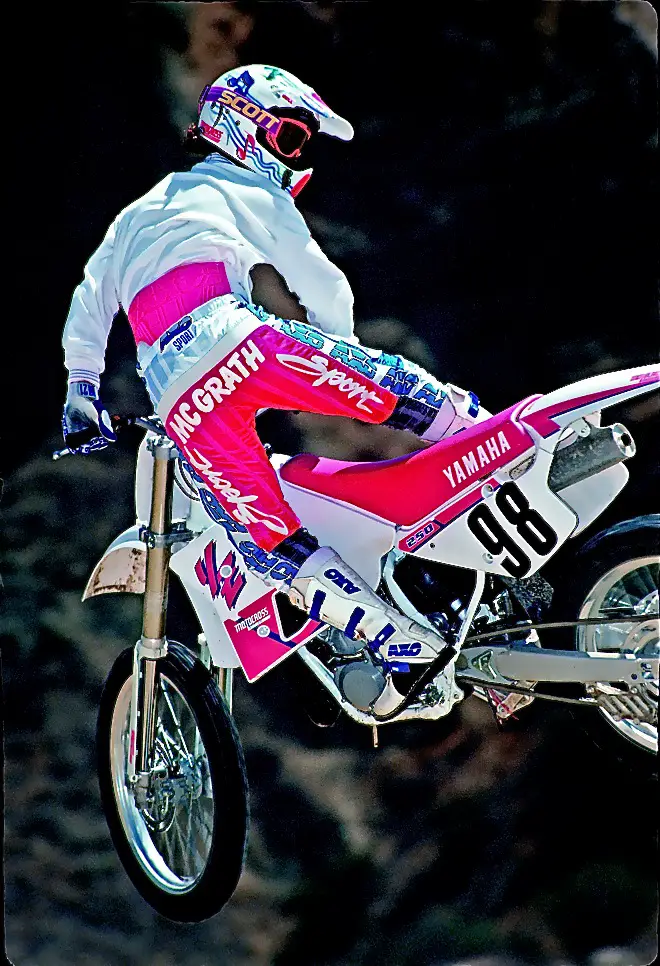 HOW DID YOU BECOME AN MXA TEST RIDER?
Before I was an MXA test rider, the MXA guys used to come out to my house to test on the track in my backyard. It didn't take long for me to jump in with them when they were riding and pretty soon they let me do the photo shoots. I was a Team Green rider back then, and Team Green didn't care if I rode other brands of bikes for a magazine. I was glad to get to ride MXA's bikes because it helped me get in shape. I was doing MXA test riding, racing on the weekends and doing Kawasaki endurance testing also. Riding different bikes really helped me progress faster because I learned to tell the difference between good bikes and bad bikes.
WHAT IS YOUR MOST MEMORABLE MXA MEMORY?
The most memorable stuff for me was testing the crazy one-off four-stroke bikes that were raced back then. I had never ridden a four-stroke and in the days before the 1998 Yamaha YZ400, they were all unique and strange to me. I got to ride ATKs, KTMs and custom-built XR400s and TT600s. I don't know why but I never got to test the factory works bikes that all the other MXA guys got to ride. I got a cover on a Kawasaki KX250 in 1990. I remember everything about that day. I had a mullet and you can see it sticking out of the back of my helmet. The cover is memorable to most people because I'm wearing that Indian headdress helmet.
WHO WAS TESTING BIKES AT MXA WITH YOU?
Mike Craig, Larry Brooks, Willy Musgrave, Mike Chamberlain, Joe Waddington, Craig Davis and Mike Hooker were all around back in my time.
WHY DID YOU STOP BEING A TEST RIDER?
My time at MXA was shortened because I got my Team Peak Honda ride with Mitch Payton in 1991. After that I was under contract to ride Hondas only. That kind of ended my value as a test rider.