THE AFTERMATH // ANAHEIM 1 SUPERCROSS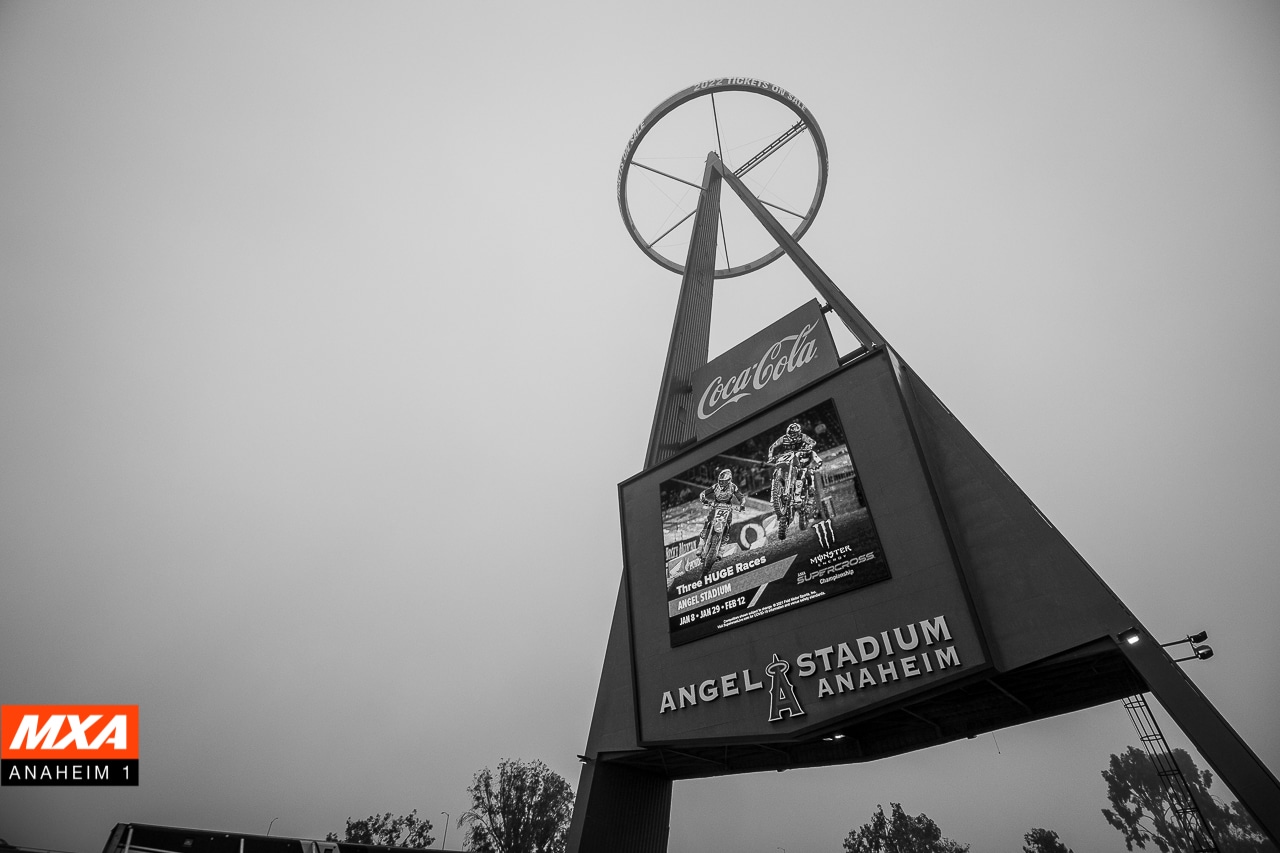 THE AFTERMATH // ANAHEIM 1 SUPERCROSS 
Supercross season openers are always wild races. There are always big crashes, riders taking each other out, injuries and exciting bar-to-bar racing. If you didn't know any better you might think that this race decide who would win the championship. It has been said by the best in the sport that the first round can't win you a championship, but it sure could lose one.
What is it that makes the riders in the opening round make such irrational decisions on the race track? Could it be ego for some? How about nerves? A willingness to have to prove themselves for their team, family and fans? It is a pressure cooker out there, but the veterans showed their maturity on the track. The 450 podium finishers of Ken Roczen, Cooper Webb and Justin Barcia rode their own race. They weren't the fastest, they just raced their own race to the finish. They kept their cool and didn't make any rash decisions. Chase Sexton should have won Anaheim 1 but it got the best of him. Welcome to MXA's The Aftermath.
Photos by Trevor Nelson and facts by Ben Bridges
---
450 SX CLASS REVIEW // ROCZEN ROCKS ROUND 1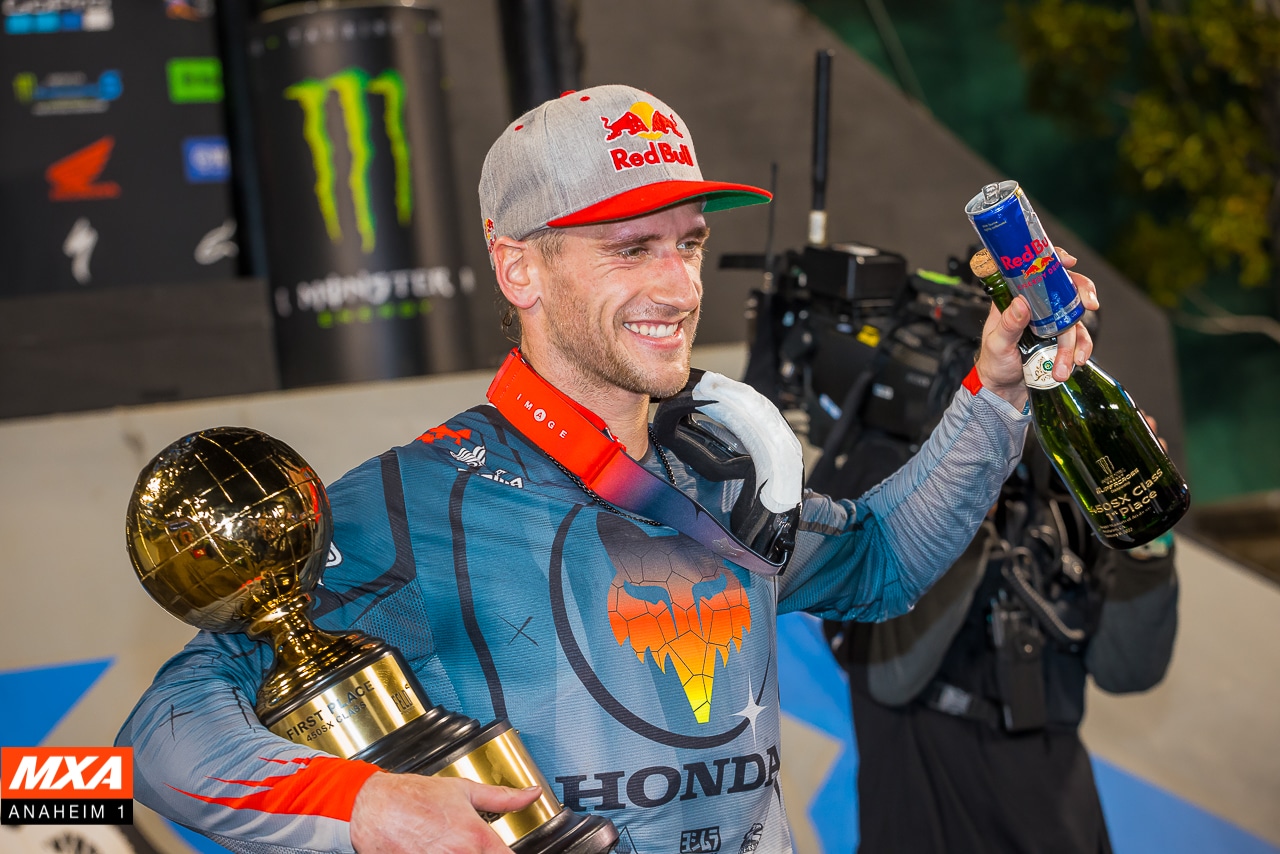 Ken Roczen captures his 20th career win at the season opener. 
Ken Roczen goes on to get his 20th career win and his fourth round 1 win.
Team Honda gets their 15th round 1 win.
Jeremy McGrath has won 5 season openers. 
Roczen trails only Jeremy McGrath in first-round wins. McGrath has a total of 5 first-round wins.
This is the 7th season Roczen has won at least one 450 Supercross event.
It's Roczen's 5th win at Anaheim overall.
With his win, Roczen becomes the 11th rider in Supercross history to reach the 20 win mark.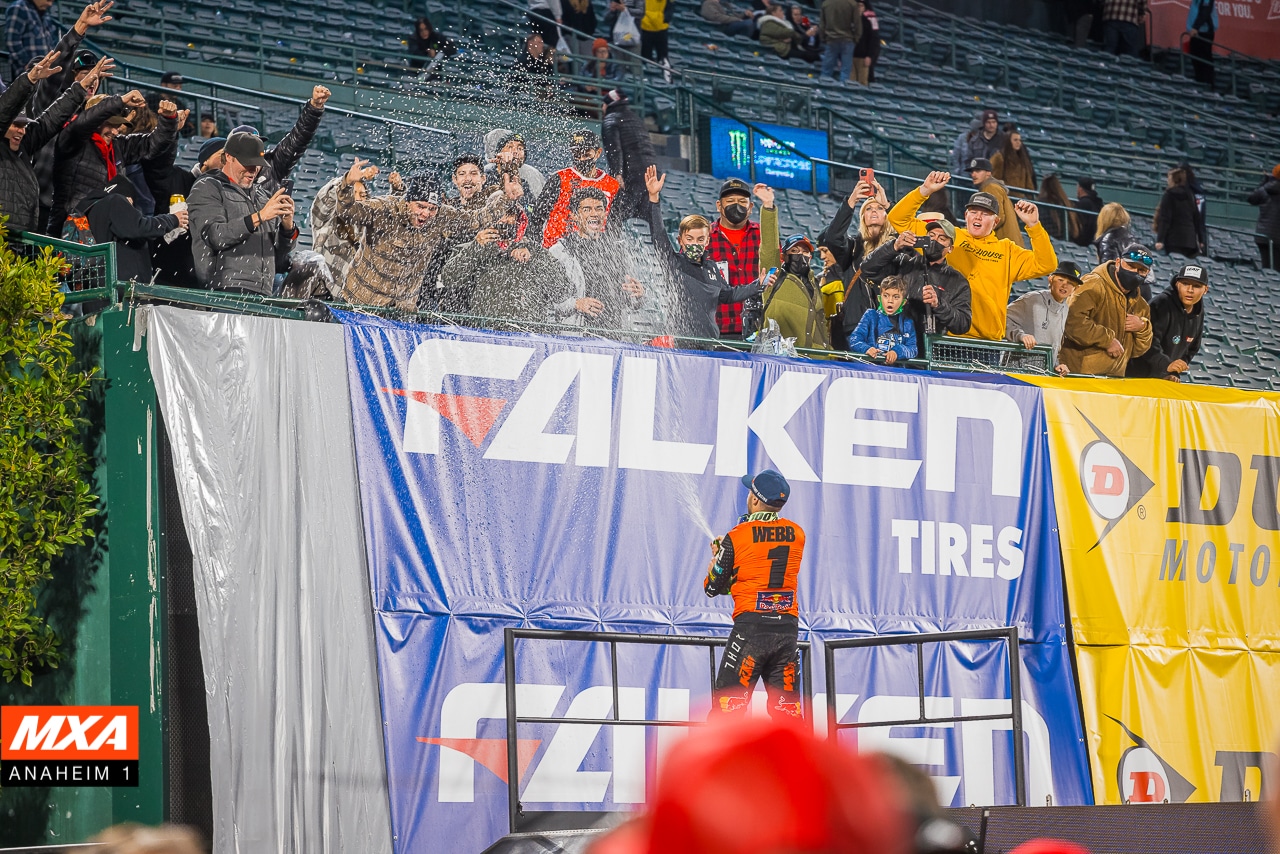 Cooper Webb was rock solid. A1 was his best season opener finish ever. 
Cooper Webb takes 2nd, his 50th Top 5.
It was Cooper Webb's best ever round 1 finish.
KTM had four bikes in the top 9.
There were four KTM in the top 10. Aaron Plessinger was 9th. 
Justin Barcia makes the podium but misses out on four consecutive round 1 wins.
For 5 consecutive seasons, Barcia has been on the podium for round 1.
Marvin Musquin was fourth. His 53rd career top five.
Justin Barcia didn't get his fourth season opener win, but he did get on the podium at the opener 5 consecutive season. 
Chase Sexton was fifth. It was his 7th top five in 12 starts.
Eli Tomac was 6th.  His round 1 average in his 450 tenure is 10.5.
250SX CLASS REVIEW // CRAIG CONQUERS ANAHEIM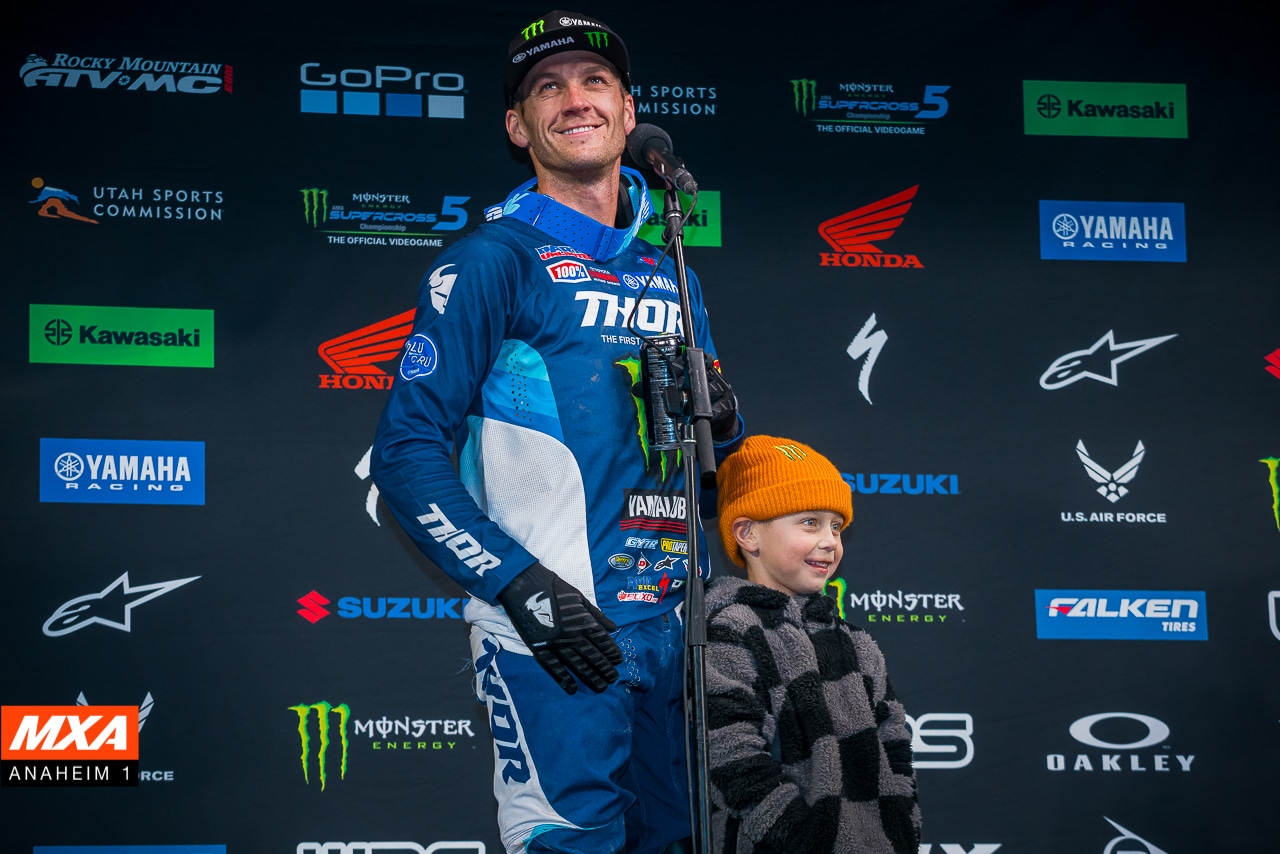 Christain Craig rode awesome at A1. 
Christian Craig wins round 1 and has now had back-to-back round 1 victories.
On January 27th 1990 Michael Craig won round 1 on a Kawasaki also at Anaheim.
Christian Craig's dad, Mike Craig won the season openers in Anaheim in 1990.
Christian Craig has now won back-to-back round 1's which is something his father wasn't able to do.
Christian Craig becomes only the 7th rider in 250SX history to win back-to-back round 1's.
Jake Weimer helped Kawasaki get 12 overall season opener wins in the 250 class in 2010. 
Yamaha now has nine 1st Round wins, 2nd only to Kawasaki with 12.
Seth Hammaker took second, his 4th career podium in 10 starts.
Seth Hammaker got his fourth podium in only 10 starts. 
Hunter Lawrence was third, his 5th career podium.
WHAT WENT ON IN ANAHEIM 1
As usual, fireworks went off at A1. 
The big talk at A1 as far as the bikes were concerned was the electric water pumps. Our friend Adam Miller (who build some exotic bikes) give us some insight into some advantages that weren't really mentioned. Here is what he said:
"That hype about the electric water pumps, there are a few advantages I don't see mentioned.