THE AFTERMATH: IRONMAN NATIONAL MOTOCROSS
Click on images to enlarge
Jeffrey Herlings won the first moto fairly easy. The second moto he went down in the first corner, started in dead last and won (although Marvin Musquin had to crash with two laps to go to insure the win).
Weston Peick finished out the season 8th in points. 
Marvin Musquin with Blake Baggettt in tow made the 450 series interesting.


Zach Osborne's wrench Dave Feeney congratulates Adam. 
Zach Osborne taking his sight lap. 
Bradley Taft.


Eli almost lost it all trying to battle Herlings. 
Brian Kranz switching the number 3 to number 1. 
Eric Grondahl.
Matt Bisceglia.


Blake Baggett lost second place in points to Marvin Musquin in the final moto of the year. 
Justin Bogle. 
Chase Sexton.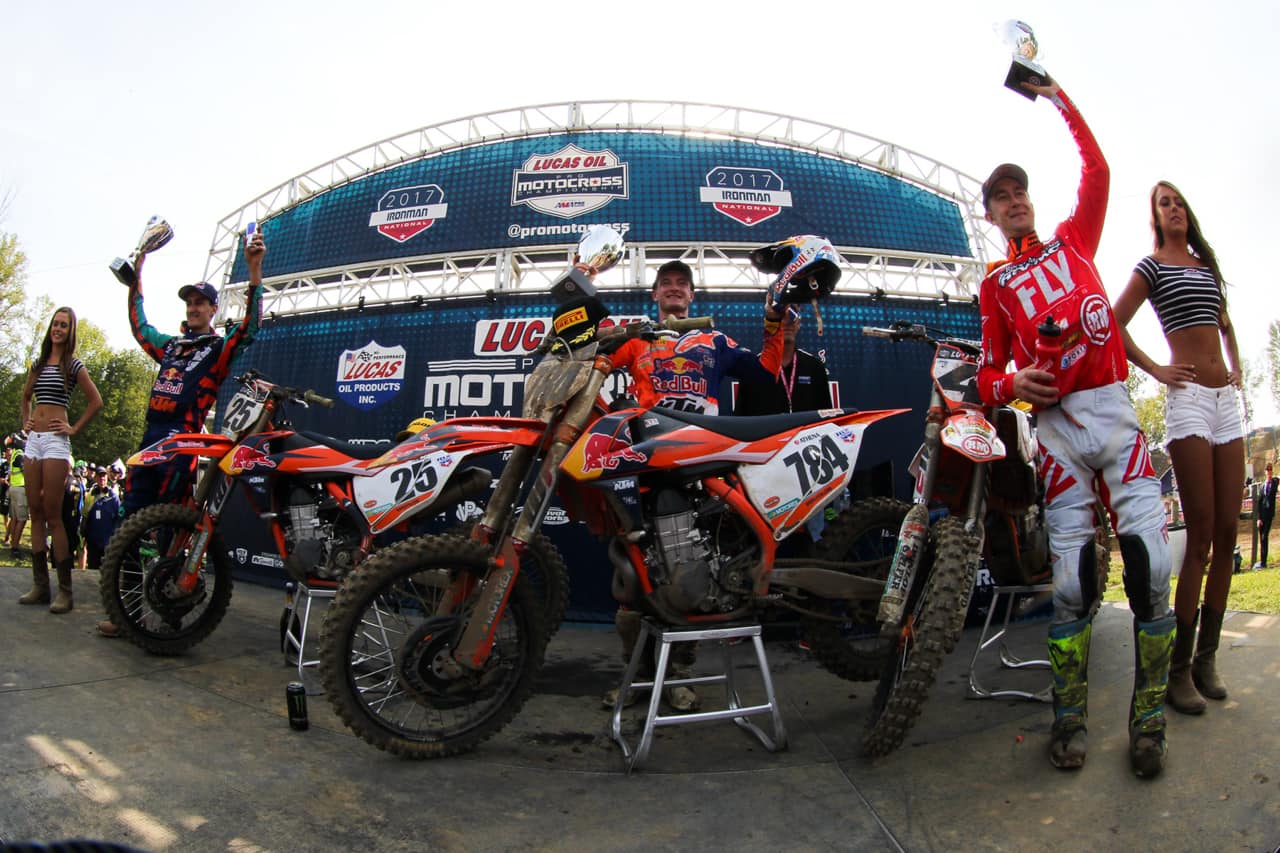 Your all-KTM 450 podium from left to right: Marvin Musquin, Jeffrey Herlings, Blake Baggett.
Cole Seely's MXDN Troy Lee lid. 
The showdown will continue between these two next weekend at the MXGP in Jacksonville, Florida. 
 
Your 250 podium (from left to right): Adam Cianciarulo, Zach Osborne, Colt Nichols. 
The Indiana fans. 
Justin Cooper came from last the first moto to catch up to 16th. The second moto he finished 10th for 11th overall. 
Jimmy Weeks. 

Zach Osborne could have sat on the sidelines after already wrapping up the championship the week beore. But as the people's champ he raced, and raced to win. 
R.J. Hampshire. 
Jesse Kirchmeyer. 
17-year-old Chase Sexton qualified 3rd and had a decent start both motos. He went 10-6 for 6th overall. 
Jeremy Martin placed fourth on the day and was able to hold on to second overall in points. 
 
Cheyenne Harmon.
New to the big leagues, Joey Crown.
Brit Steven Clarke.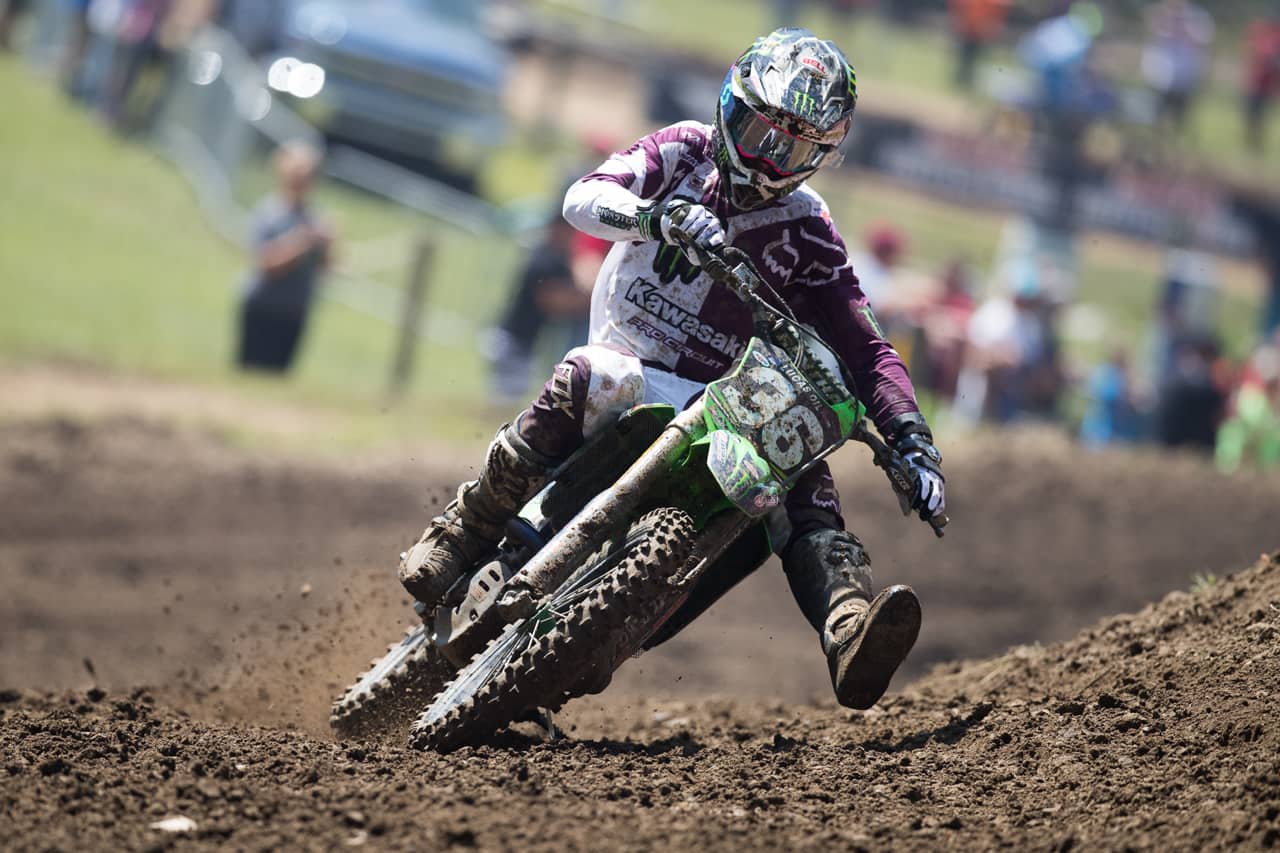 Adam Cianciarulo made a hard change at the end of this season to finish third in overall 250 points. 
Justin Hill was back in the mix after being on the sidelines due to an injury.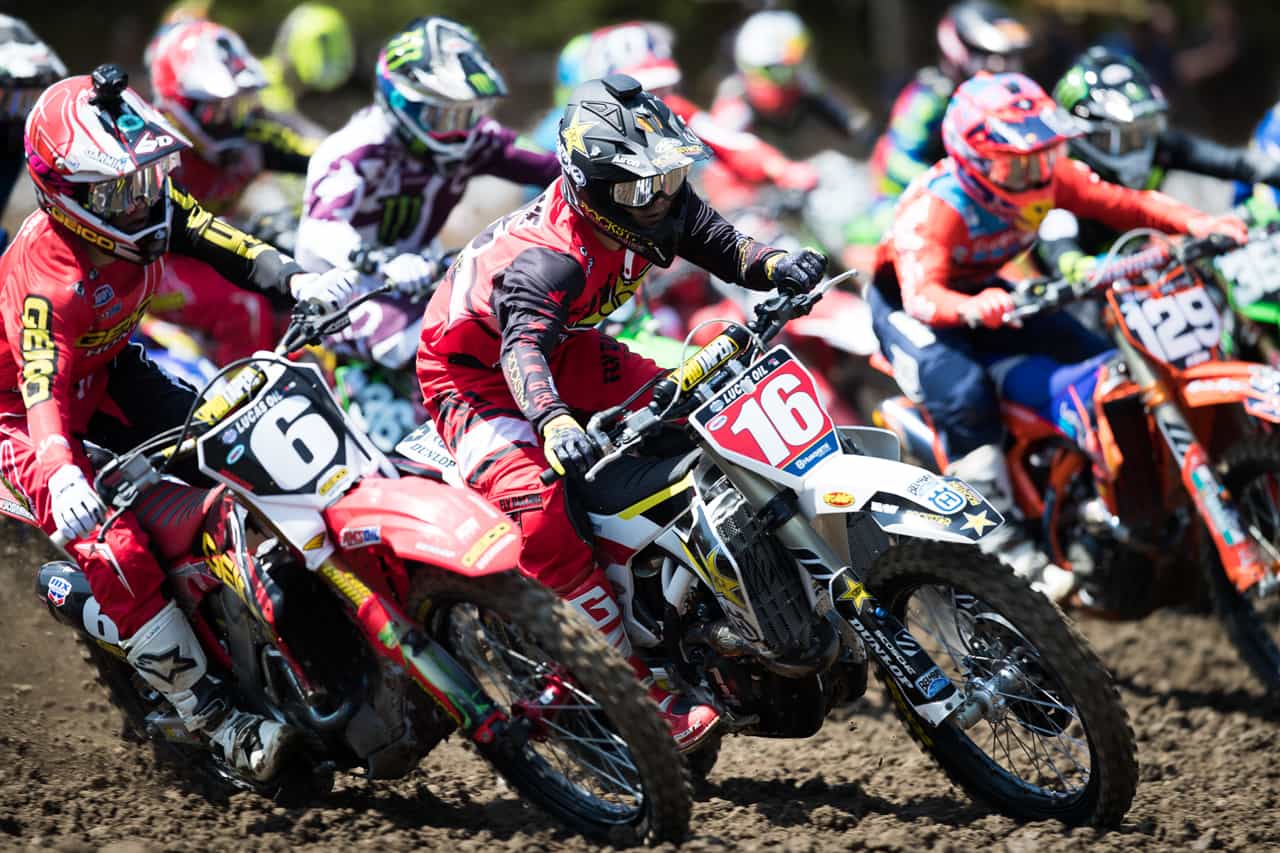 The start of a 250 moto. 
The Ironman landscape. 
MXA contributor Jim Kimball with daughter Anna. 
Zach gets in the line of fire. 
Marvin Musquin cools down the crowd. 
Jeffrey Helring made a statement on U.S. soil. 
Eli did it. After a rough Supercross season Eli captured the 2017 AMA outdoor National Championship. 
Burning rubber.