MEXICAN AFTERMATH: MOTOCROSS GRAND PRIX PHOTO GALLERY


Click the images to enlarge.
Photos by Massimo Zanzani.
Leon, Mexico, served as round five of the MXGP series. It is the last flyaway race until the series comes to Charlotte Motor Speedway on September 3rd.
Max Anstie can't seem to shake his inconsistency. A bad first moto when his bike blew up was offset a second place result in the final moto. His up and down day netted him ninth overall. He's currently tenth in the 250 standings.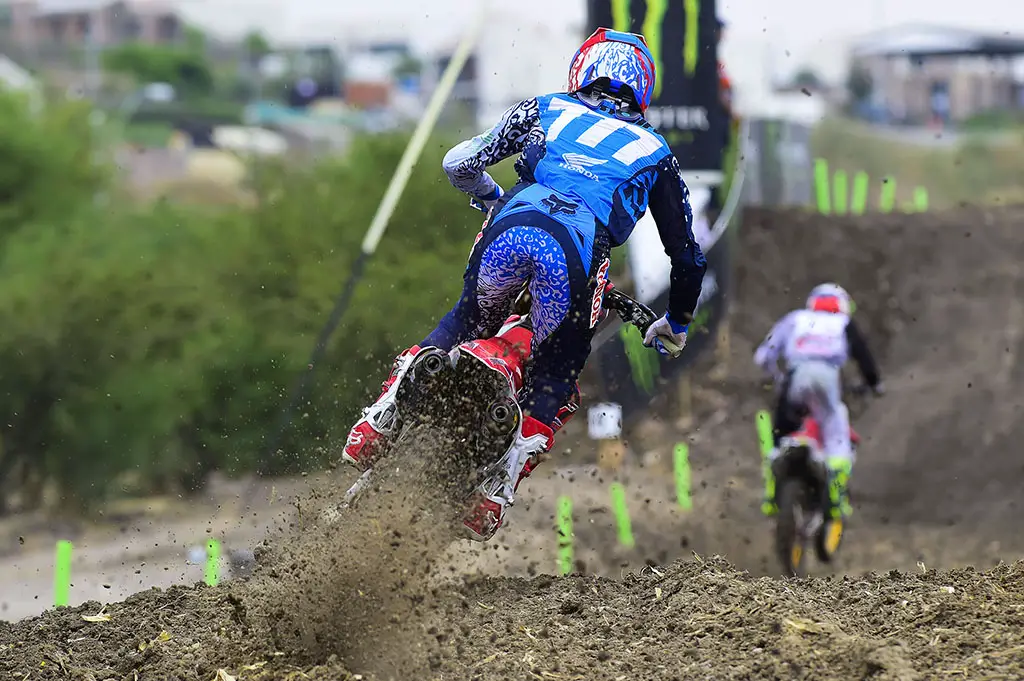 HRC Honda's Evgeny Bobryshev has proved himself as the fourth-best 450 racer. Guess where he finished in Mexico? The Russian went 4-4 for, you guessed it, fourth overall.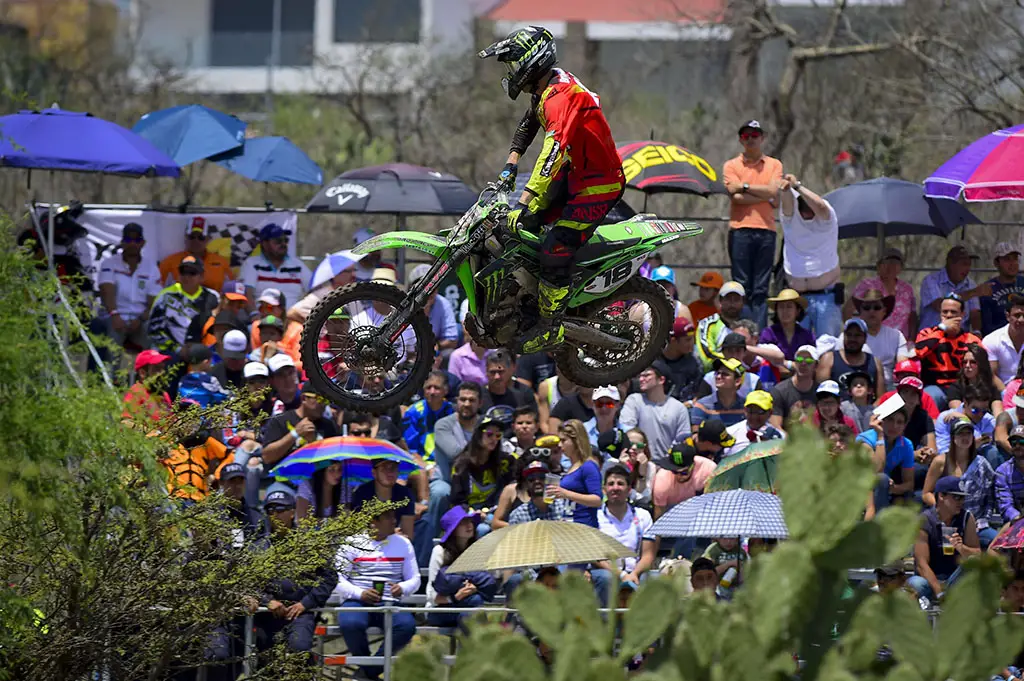 There's a new Russian on the scene, and his name is Vsevolod Brylyakov. This guy needs a nickname, stat! The Monster Energy DRT Kawasaki scored his first 250 podium ever, with a third in Mexico. Way to go, V-man. We're not sure if we're more distracted by trying to spell Vsevolod's name or the guy with the white shirt in the background.
King Tony Cairoli is finding it harder and harder to win races, thanks to the influx of 450 rookies. Last year it was Romain Febvre, and now Cairoli has to deal with another rookie in Tim Gajser. Tony finished a disappointing sixth overall. 
KRT Kawasaki's Clement Desalle is starting to find his form after a pre-season injury kept him from reaching his potential in the very early rounds. The Belgian went 5-5 for fifth in Mexico.
Make no mistake, Romain Febvre is still at the head of the 450 class, even if he didn't win in Mexico. The current points leader, Febvre tied with Tim Gajser in points for the day, but Gajser's better second moto score netted him the overall. Romain has two GP overalls to his credit and leads the chase by three points.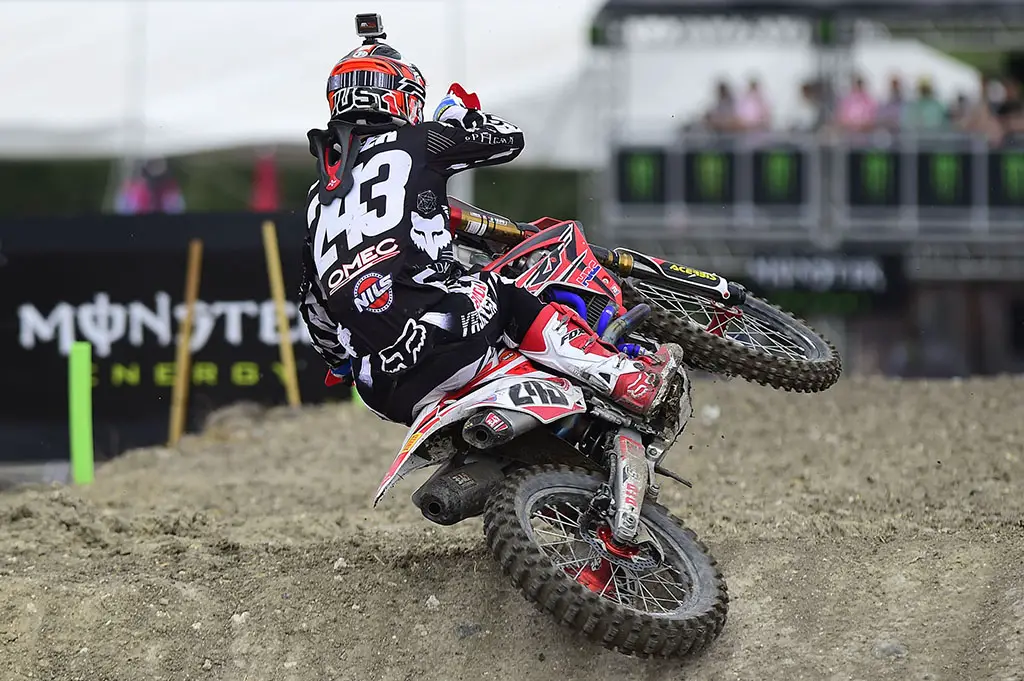 If you thought Tim Gajser's win in Qatar was a fluke, think again. The Gariboldi HRC Honda rider is making headlines with his fluid riding and strong finishes. Who would have guessed that Gajser would be sitting second in the standings, some 45 points in front of Tony Cairoli? Not us. 
Impromptu yearbook school photo in Mexico.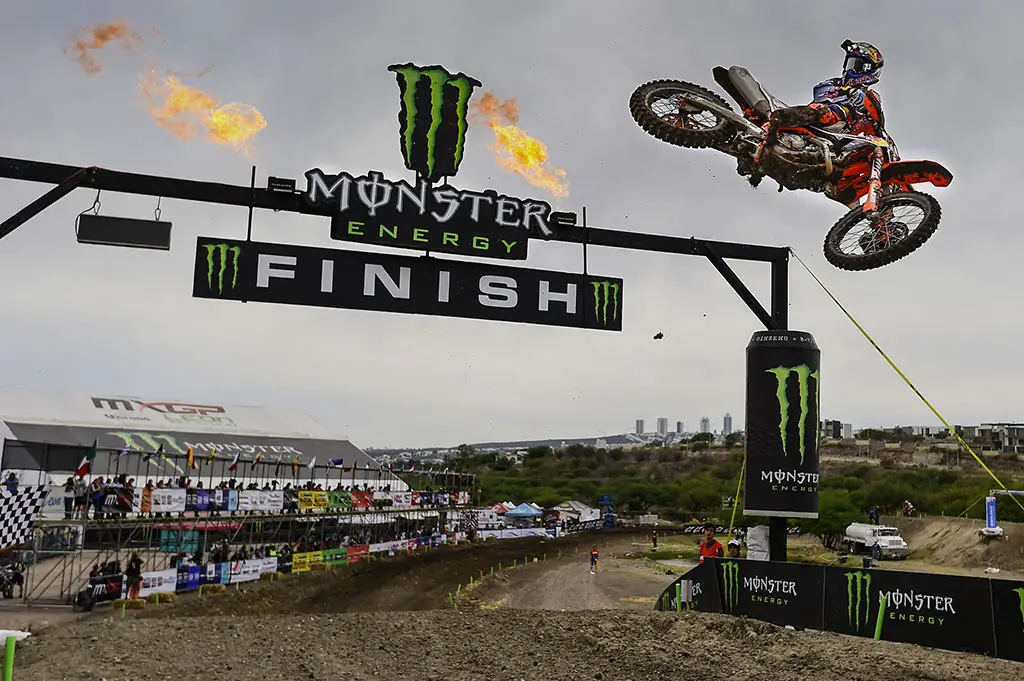 Surprise! Jeffrey Herlings won his tenth straight moto of 2016. He is flawless thus far, thanks to a change in his mentality. He's no longer going gangbusters in the opening laps, but rather settling into a groove and mowing down the field as the race wears on. Herlings already has a 58-point lead.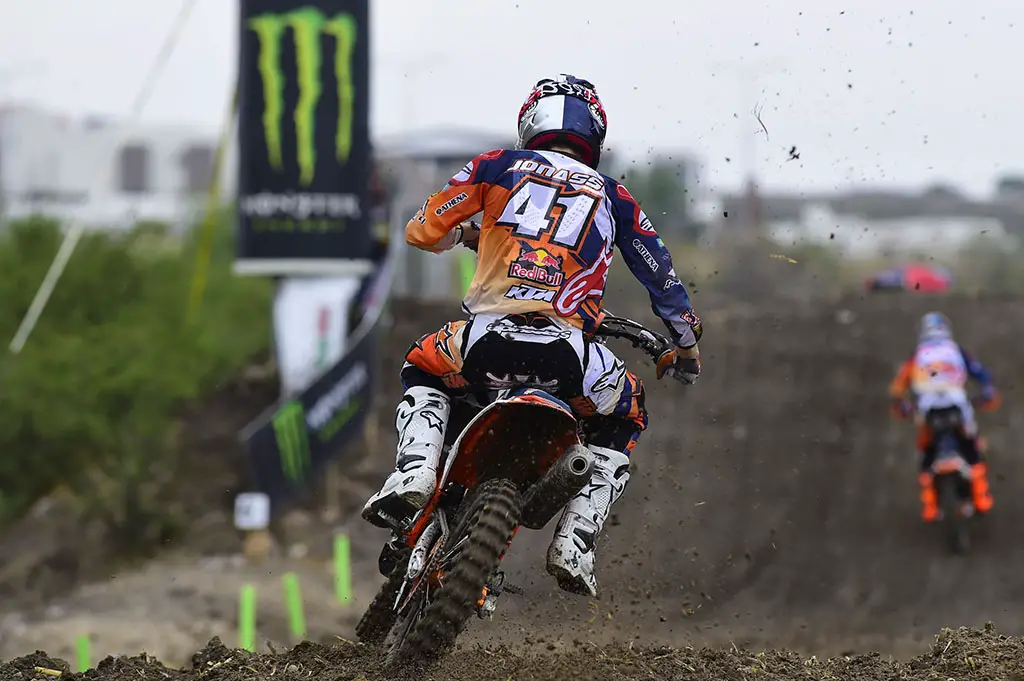 Pauls Jonass finished runner-up in last year's 250 Championship, and he's looking for more in 2016. Unfortunately for the Latvian, a pair of crashes resulted in a 4-4 day for fourth overall in Mexico. 
Jeffrey Herlings (center) was joined by Jeremy Seewer (left) and V-man (right).
We can't say that motocross nirvana looks like the Leon circuit. 
Tim Gajser (center) scored his third 450 GP overall. He was joined by Romain Febrve (left) in second, and Max Nagl (right) in third.
Glenn Coldenhoff (259), Max Nagl (12) and Tim Gajser (243) fight to be the first to kick up the chalk line.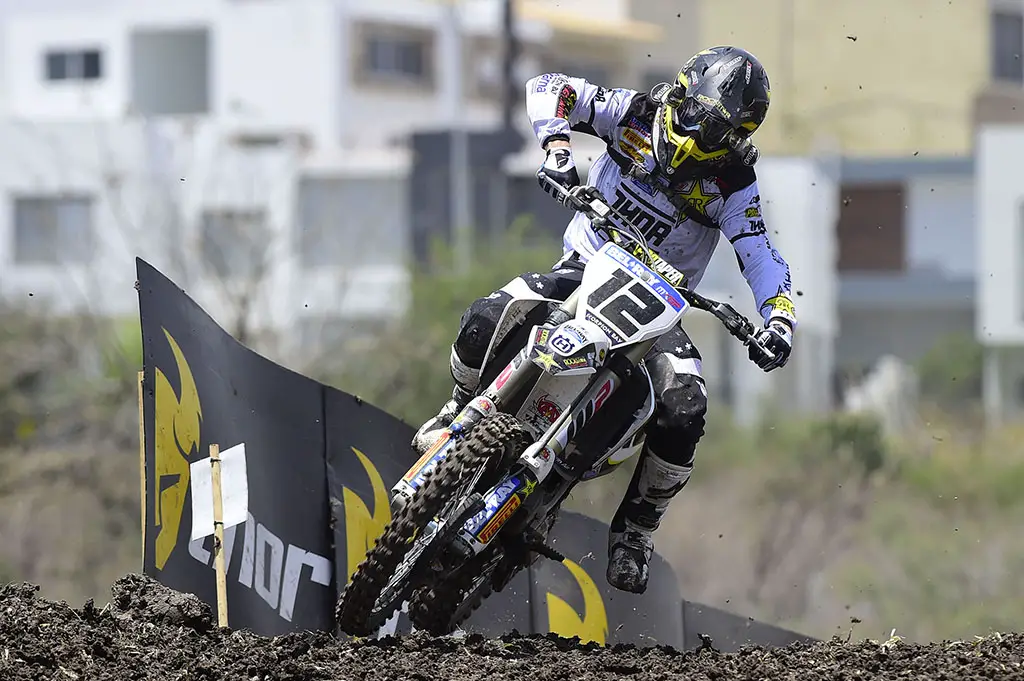 Max Nagl is holding it down for the seasoned 450 riders. He had a solid day, going 3-3 for third.
Jeremy Seewer has made great strides in 2016. He's positioned himself to be champion should Jeffrey Herlings falter.
Russia's Aleksandr Tonkov must not have liked the Mexican cuisine, because he was serving up pancakes in Leon. Tonkov finished fifth overall in the 250 class.