THE AFTERMATH: MXGP OF FRANCE
The two MXGP champions, Pauls Jonass MX2 and Tony Cairoli MX1.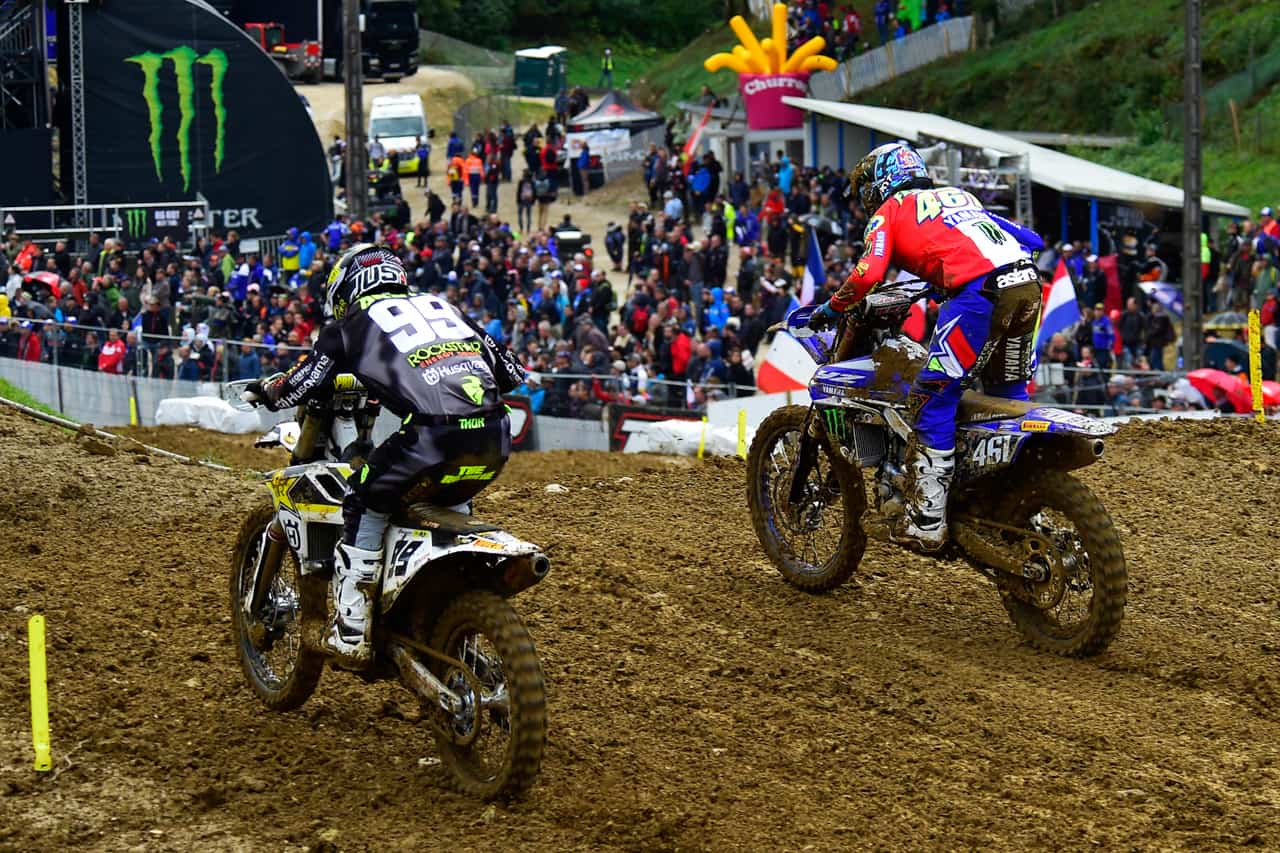 Max Anstie and Roman Febvre traded moto positions with Max going 4-2 and Roman 2-4.
 
Aussie Jed Beaton got a fill in ride for the France MXGP round and turned some heads finishing 3rd overall in the muddy conditions.
  
Brian Bogers. 
American Thomas Covington  went 1-2 for the MX2 overall in France.
 
Jeffrey Herlings will in the man to beat in 2018.
Pauls Jonass got the first moto holeshot then collided with a rider down the first straight away putting him on the ground. He came from dead last the to 5th place to wrap up the MX2 championship. 
 
Hunter Lawrence got his first MX2 moto win in the second moto. 
 
The MX2 podium from left to right: Hunter Lawrence (2nd), Thomas Covington (1st), Jed Beaton (3rd), Pauls Jonass (2017 MX2 champion). 
 
The start of the 1st MX2 moto. 
  
The MX1 class podium from left to right: Tim Gasjer (2nd), Jeffrey Herlings (1st), Max Anstie (3rd), Tony Cairoli (2017 World Champion).
 
Start of a MX1 moto with Max Anstie heading the charge. . 
  
Max Nagl. 
Gautier Paulin. 
 
Davy Pootjes. 
Jeremy Seewer.
Kevin Strijbos.