THE AFTERMATH: RED BULL STRAIGHT RHYTHM
Photos by Cory Walters
Josh Hill aboard the Alta electric bike looked surprisingly fast in practice and qualified 5th in the 250 class.
Fan favorite, Josh Hanson showed impressive speed by qualifying 3rd in practice. Josh went on to finish 3rd overall for the night and gave Ryan Dungey a run for his money by beating him in one of the heats.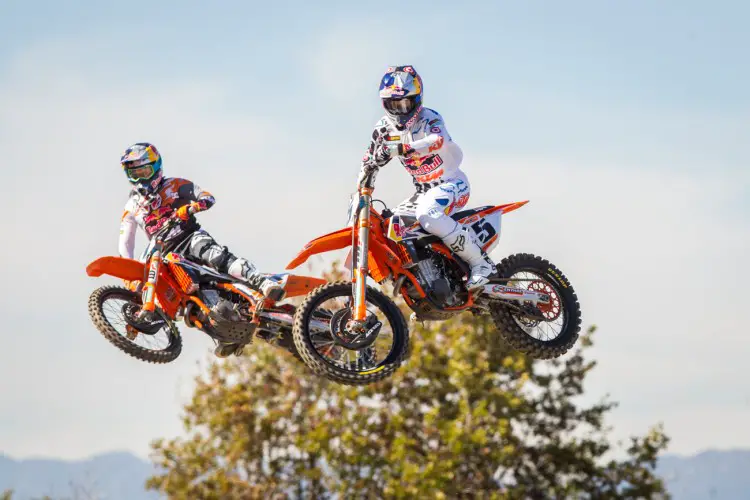 Ryan Dungey beat out his teammate, Trey Canard in both heats.  Trey looks good on his new ride and will come out swinging by A1.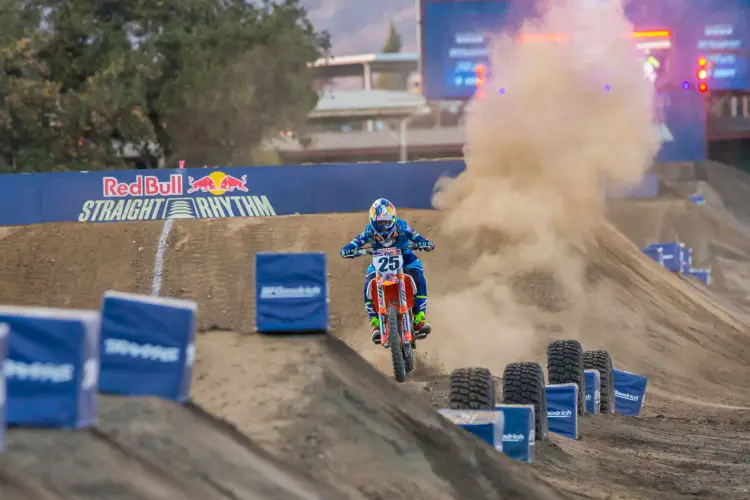 Marvin Musquin looked flawless over the 74 obstacles each and every time. This Marvin looked much more mature than in the past. He went on to beat out his teammate Ryan Dungey for the overall win.
Trey Canard in perfect riding position with the balls of his feet on the pegs and his hips back while coming off the step-on step-off. He looks good in orange.
Ryan Dungey riding through the sunset.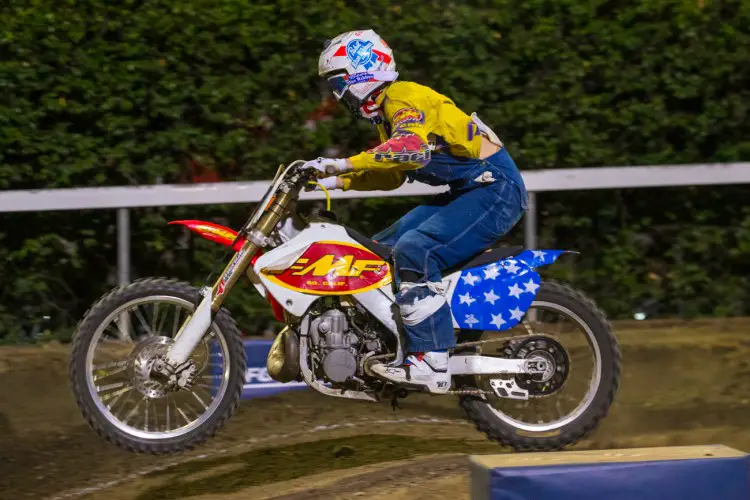 Ronnie Mac gave Jordan Smith a run for his money in the first heat. His old school CR250 two-stroke proves these smokers need to make a comeback to Pro racing.
Kyle Chisholm beat out Nick Schmidt to race Josh Hanson. Hanson was on fire while wearing his 20th anniversary Shift gear to take the win.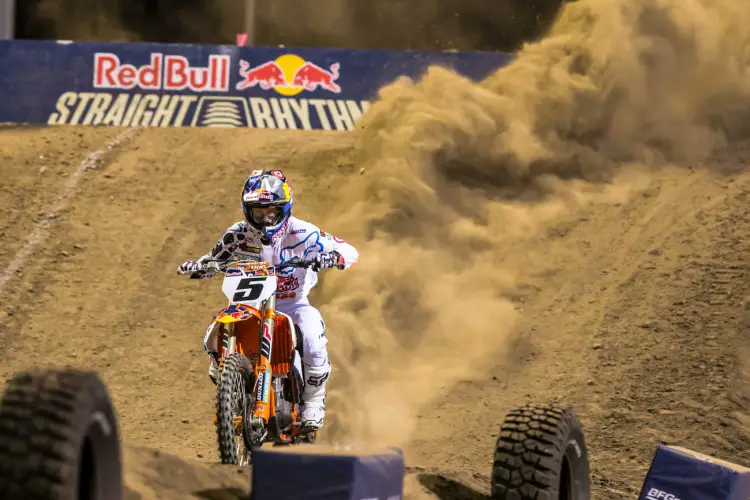 The Straight Rhythm track got a bit dusty, although it made for some cool photos from Cory Walters' camera. The track even had some sand mixed in.
Josh Hill launched his Alta into history by winning his first heat and placed fourth overall in the 250 class. Will an electric bike one day line the gate of a Supercross? Only time will tell, but they need to make 400 of them to ever get a sniff of an entry blank.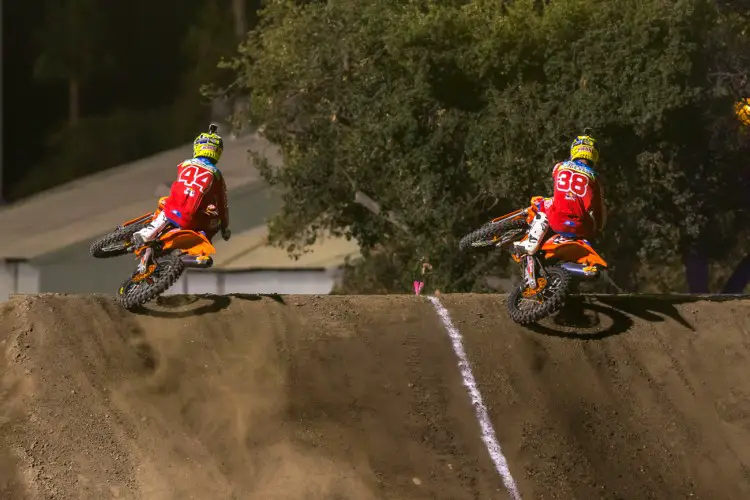 The TLD/KTM teammates of Jordon Smith and Shane McElrath came to the scrub jump dead even. Shane pulled a small lead to take the win in the semi finals to go on to a head-to-head final with Mitchell Oldenburg.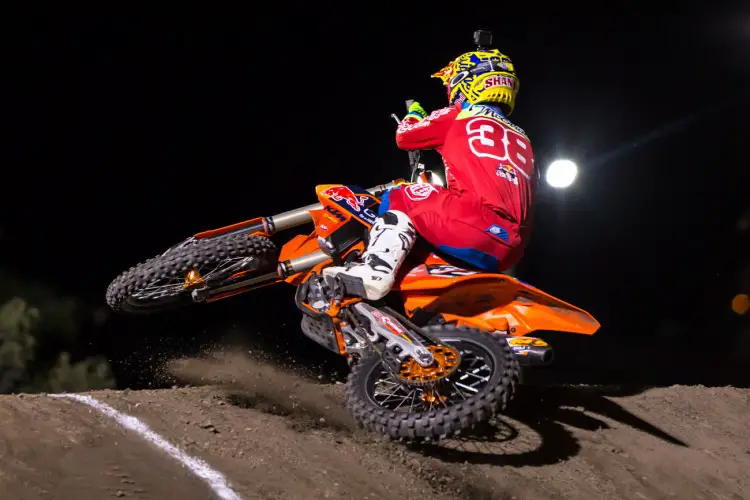 Your 2016 Red Bull 250 Straight Rhythm winner, Shane McElrath. 
Musquin's focus and determination made him the 2016 champ of going straight.