THE AFTERMATH: UNADILLA NATIONAL MOTOCROSS
Photos by Scott Mallonee
It started out as a nice day in Unadilla.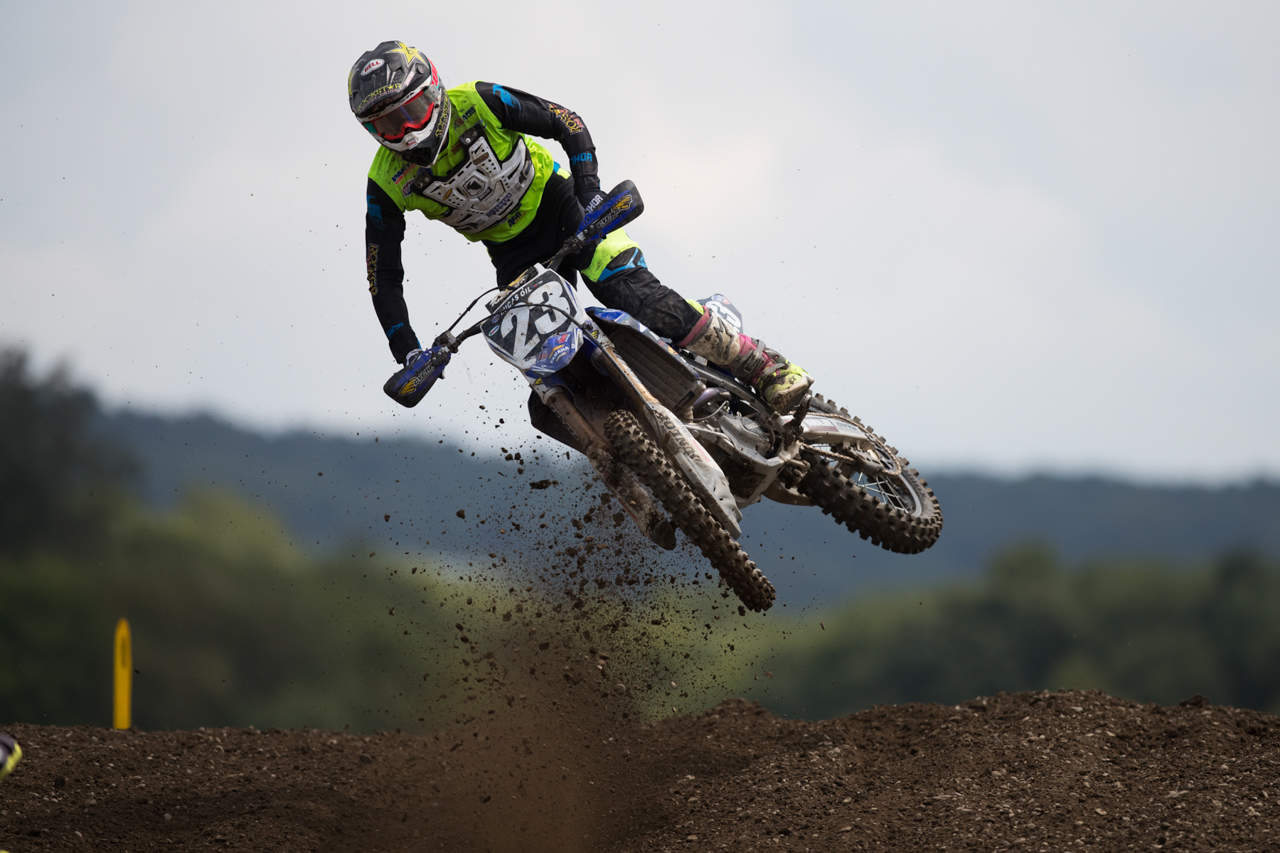 Aaron Plessinger had  a solid first moto with a 4th, but the rain caught him off guard and finished 10th in the second moto. Aaron finished 7th overall.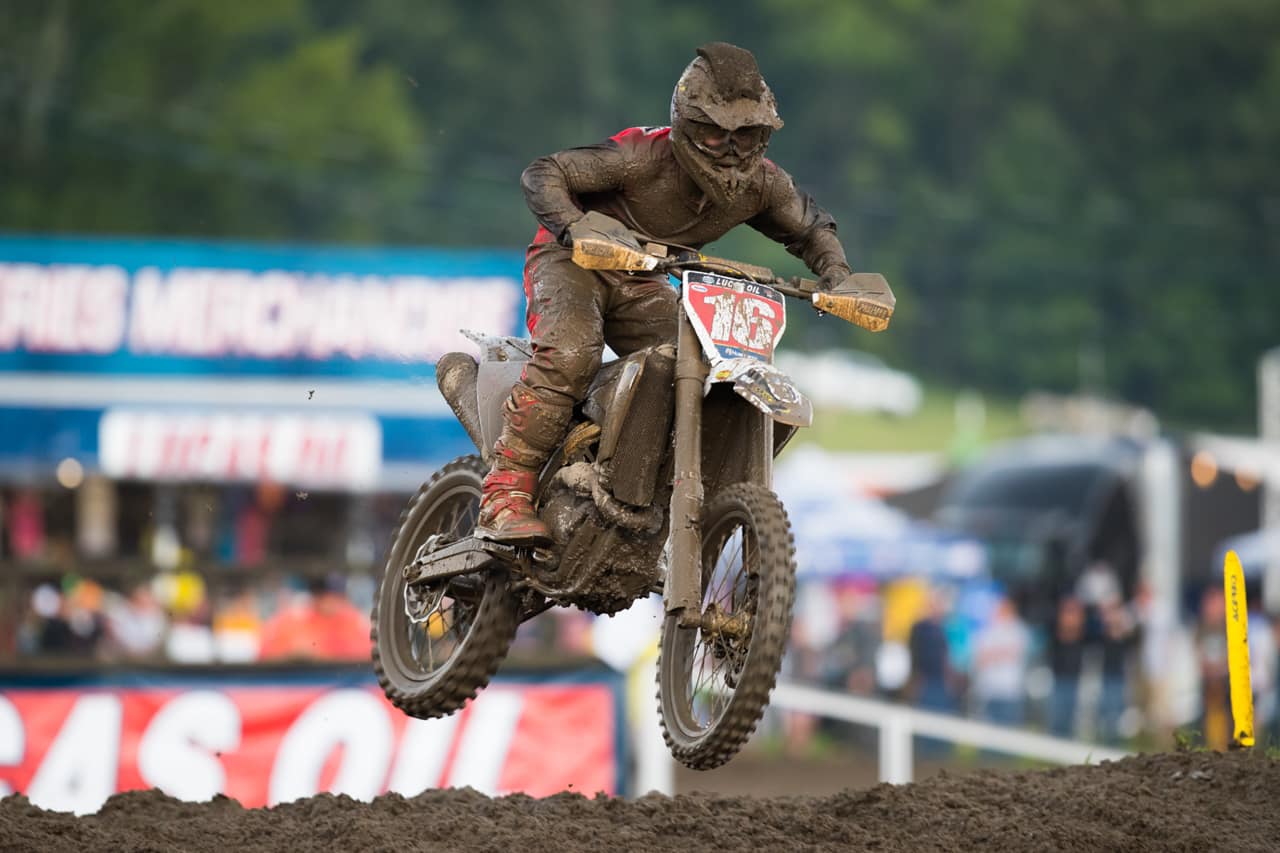 Points leader Zach Osborne did exactly what he needed to do to keep he big points lead.
Justin Bogle flying in the rain.

All-American Cole Seely got on the podium.


Another 1-1 for Marvin Musquin.


Cole Seely with mechanic.


The 450 podium from left to right: Cole Seely, Marvin Musquin, Martin Davalos.
 
Roll-offs were a must.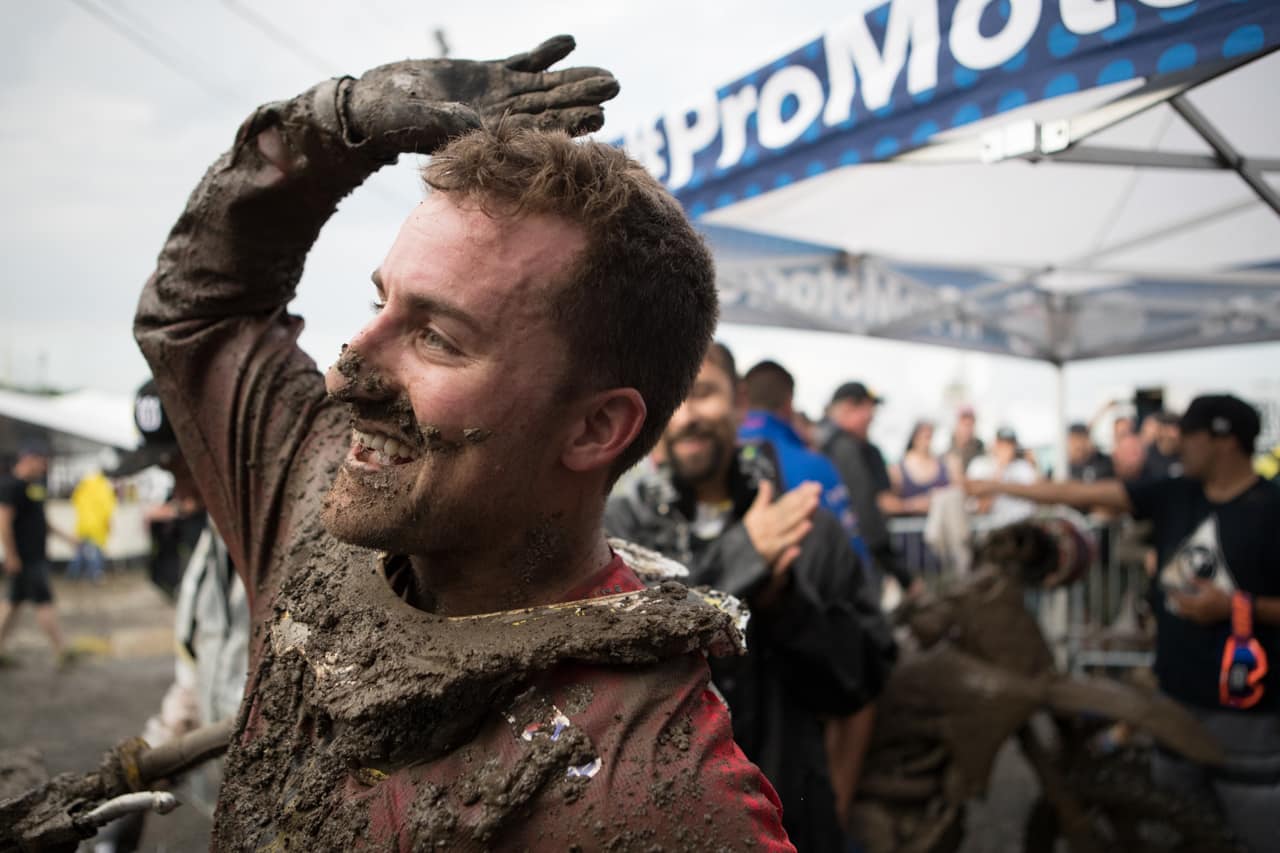 High-five time for Martin on his first podium.
The New York fans.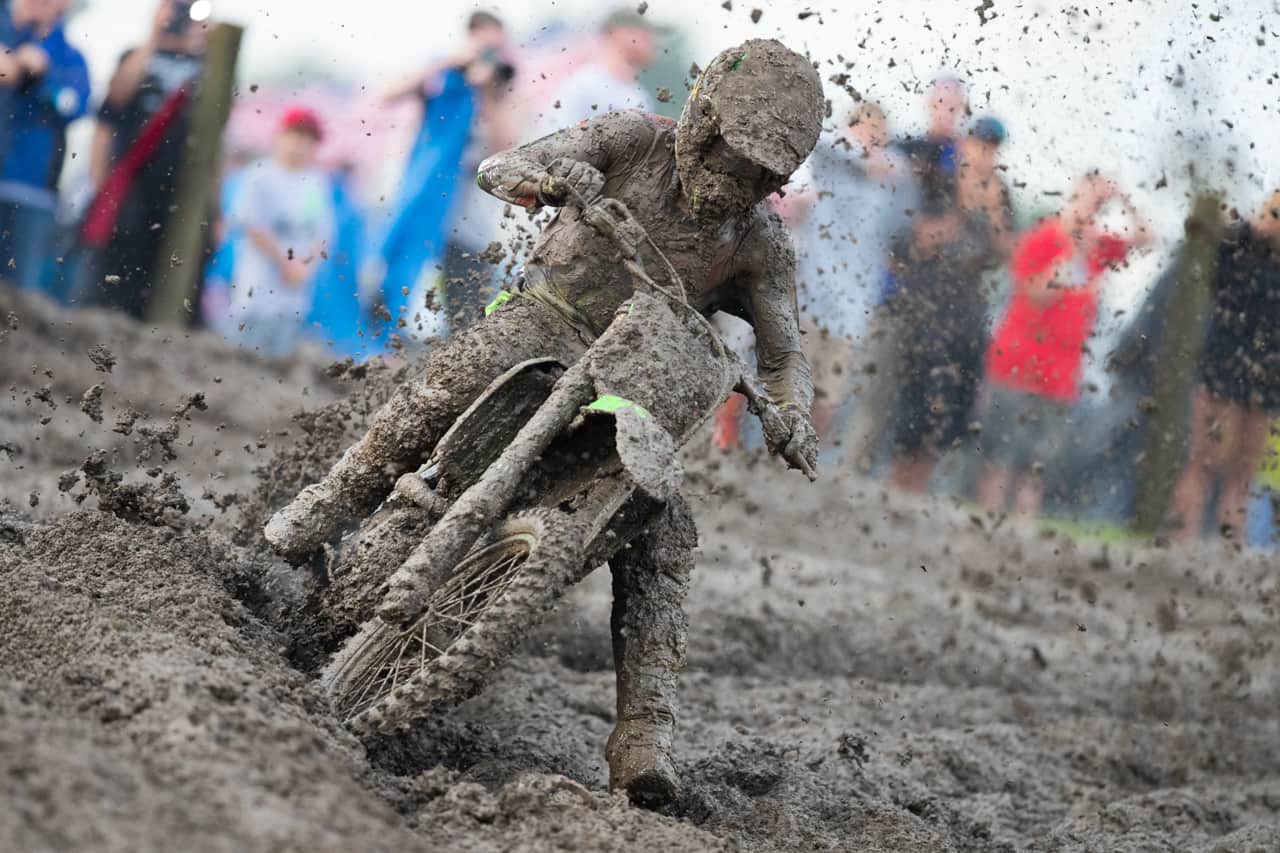 All the riders looked alike with their mud suit on.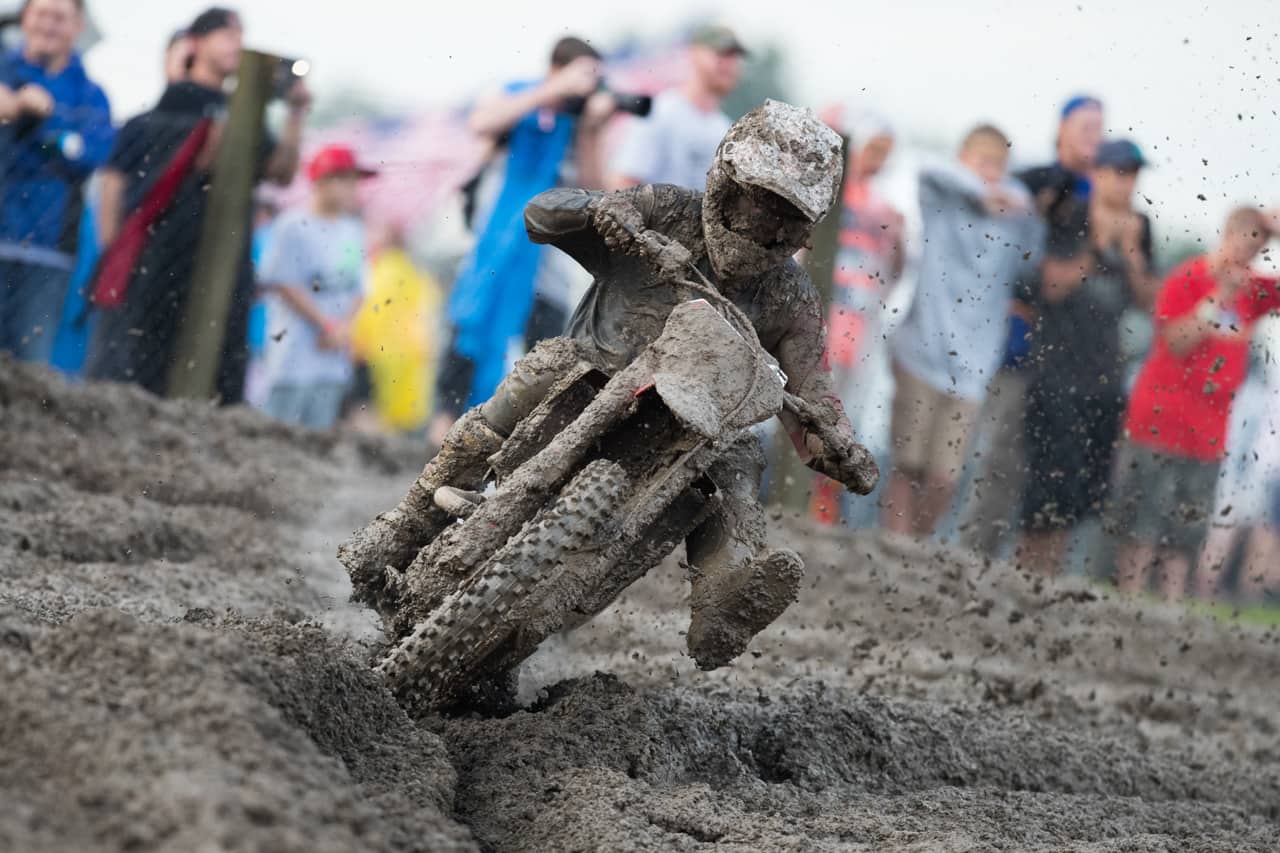 Can you name the rider? We can't either. 
A clean front number plate for Wilson.
The decision to take the goggles off is a hard one to make. 
For 250 poduim from left to right: Zach Osborne, Jeremy Martin, Joey Savatgy.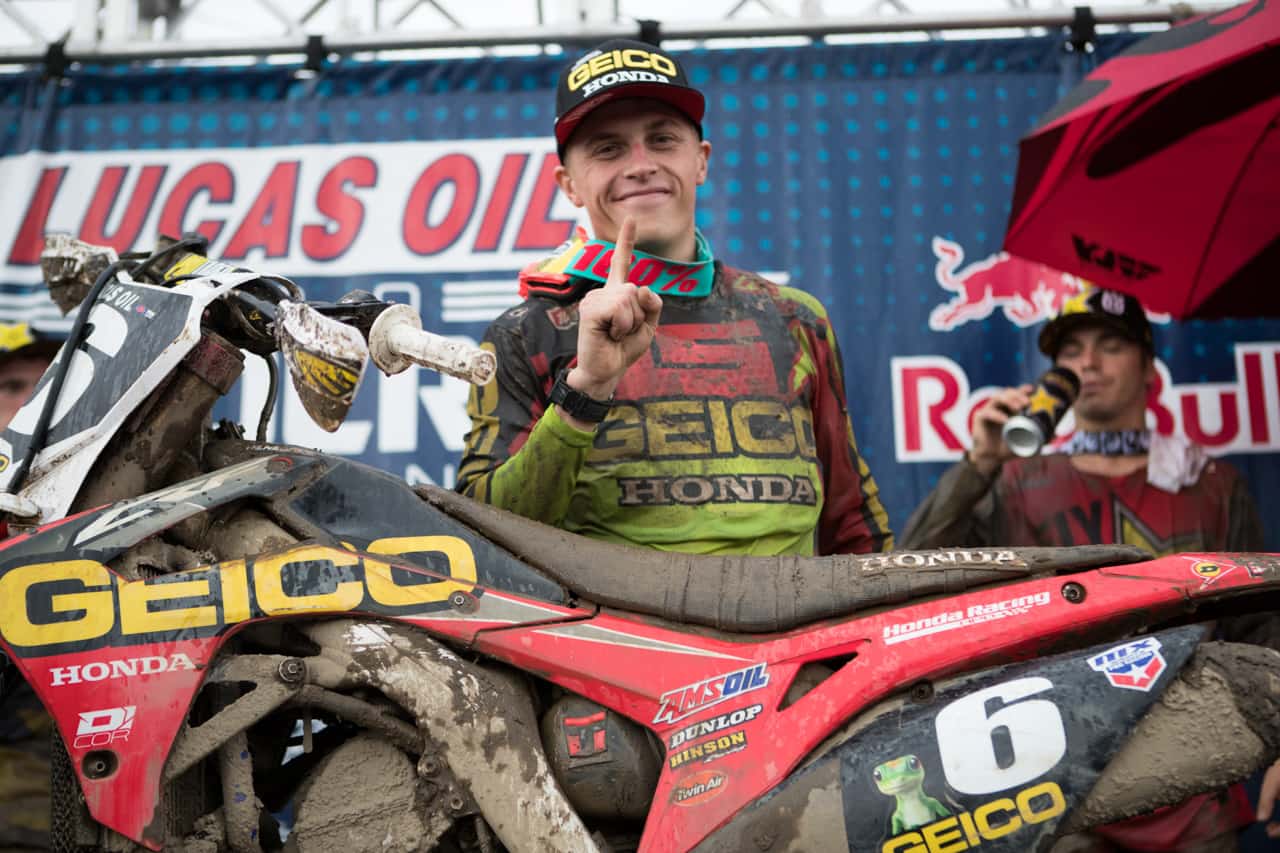 Jeremy Martin goes 2-1 for the overall.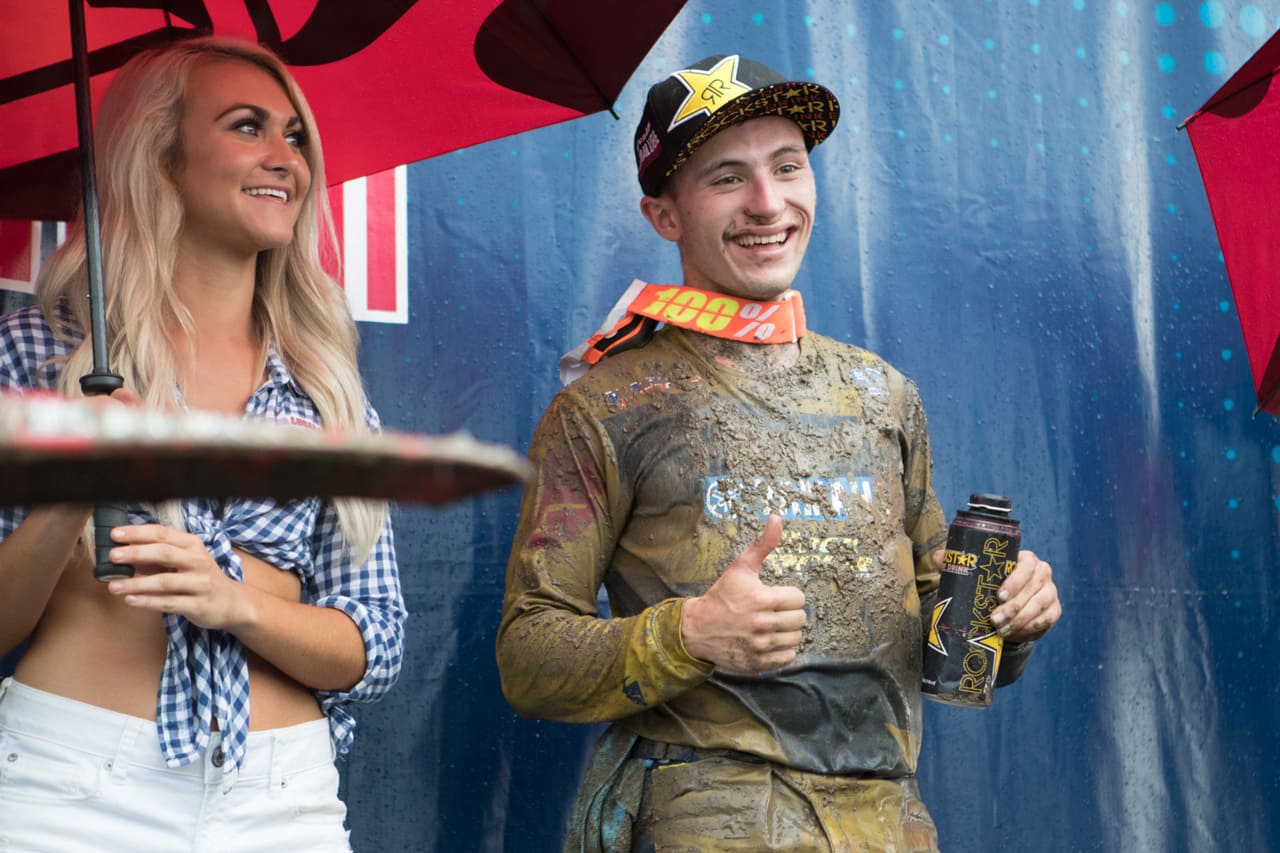 The new kid on the block, Justin Cooper got on the poduim in the second moto in his Pro debut. He went 12-2 for 5th overall.
Jeremy riding his mud covered bike up on the podium.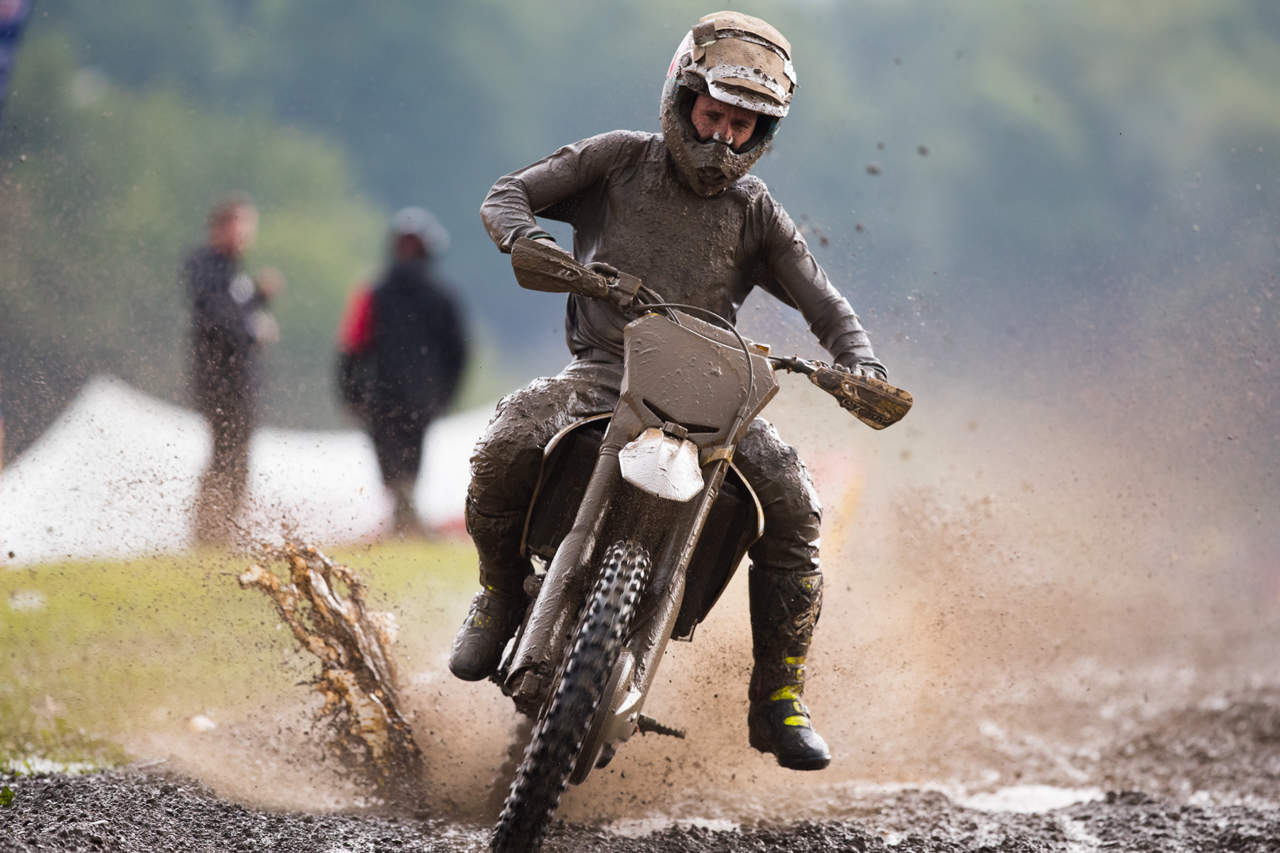 Looks like an offroad race if you ask us.
Zach has plenty of offroad and European racing experience under his belt.

Jeremy pushing Aaron wide in the first corner.
30 second board girl Carrie Bolling got to stay nice and dry.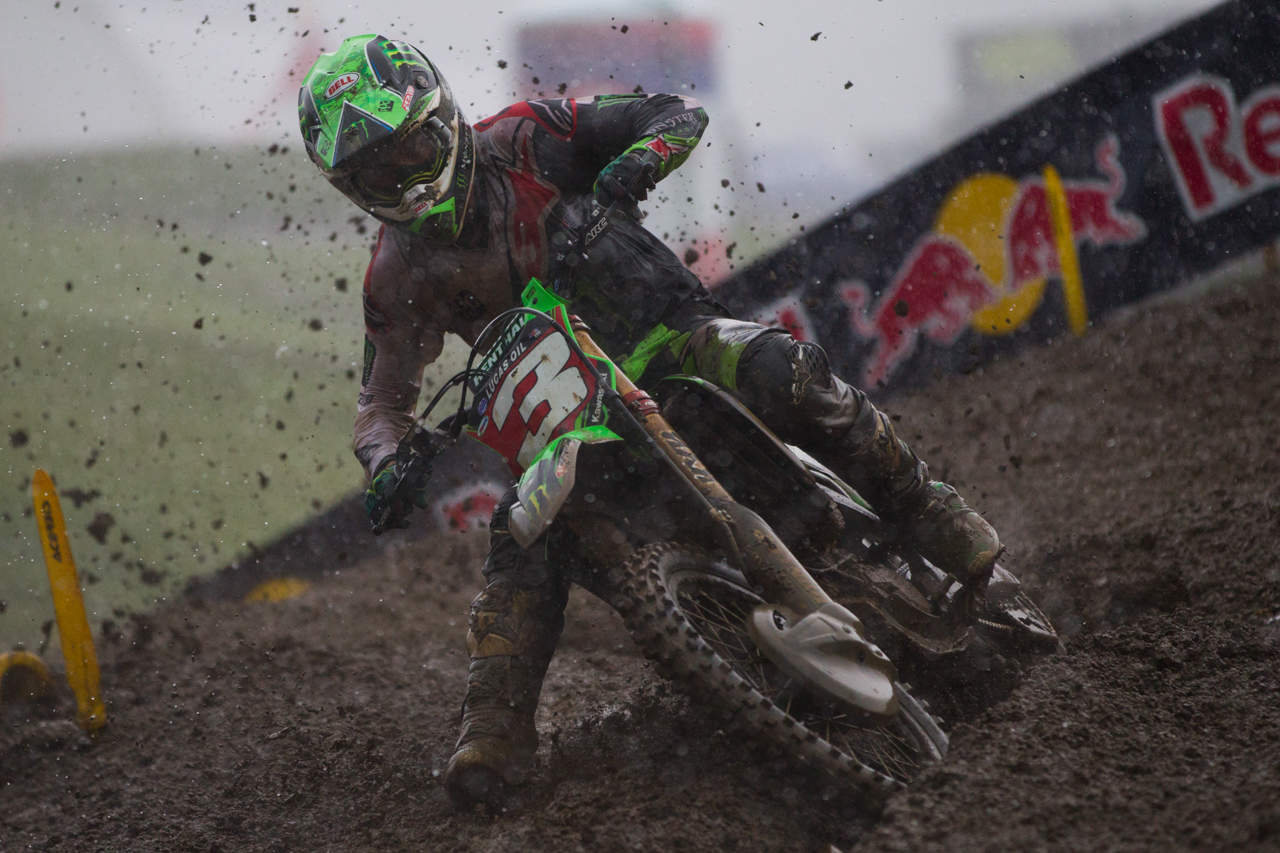 Eli Tomac scored the least amount of points in two motos than he has all year.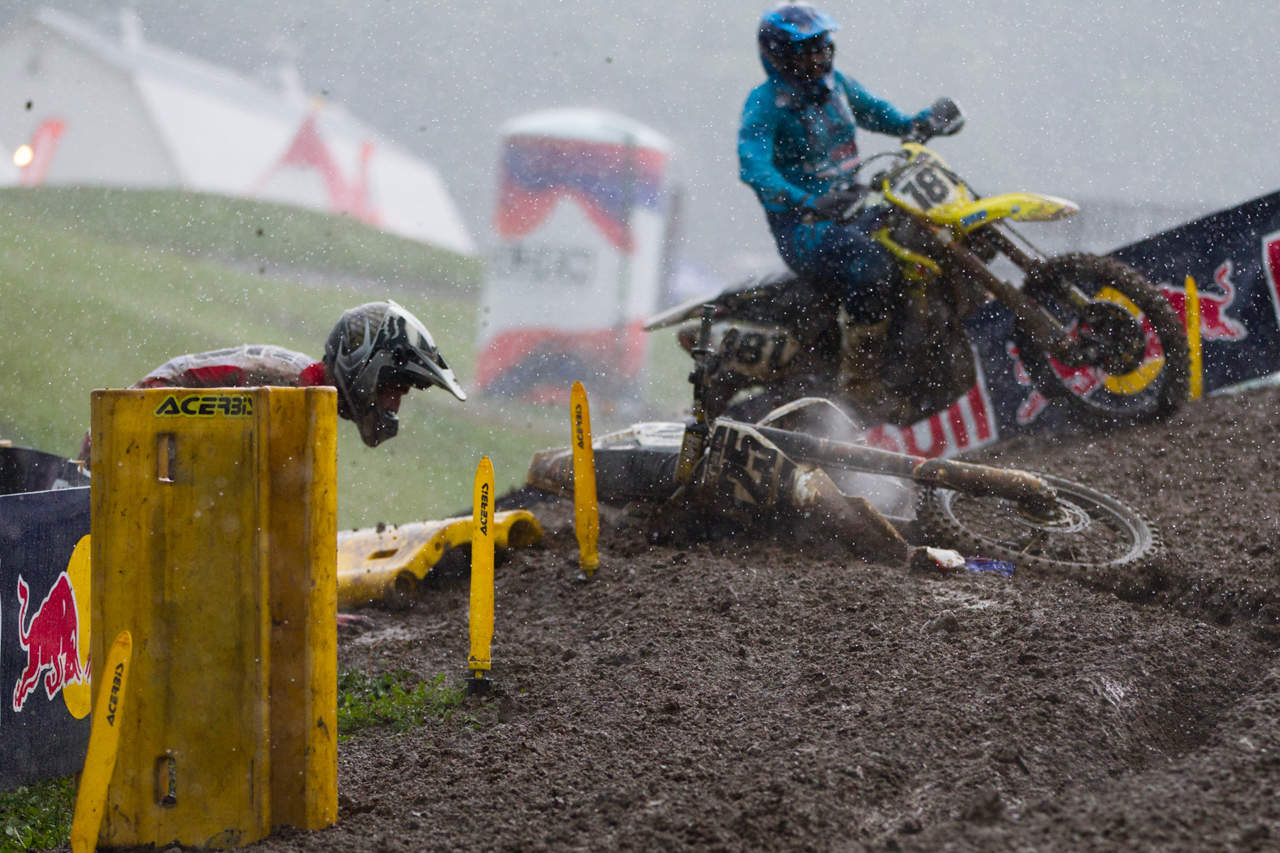 Josh Mosiman goes down in the rain.
Weston Peick.
Blake Baggett is starting to lose ground in points to Marvin Musquin.
Joey Savatgy sits 3rd in points.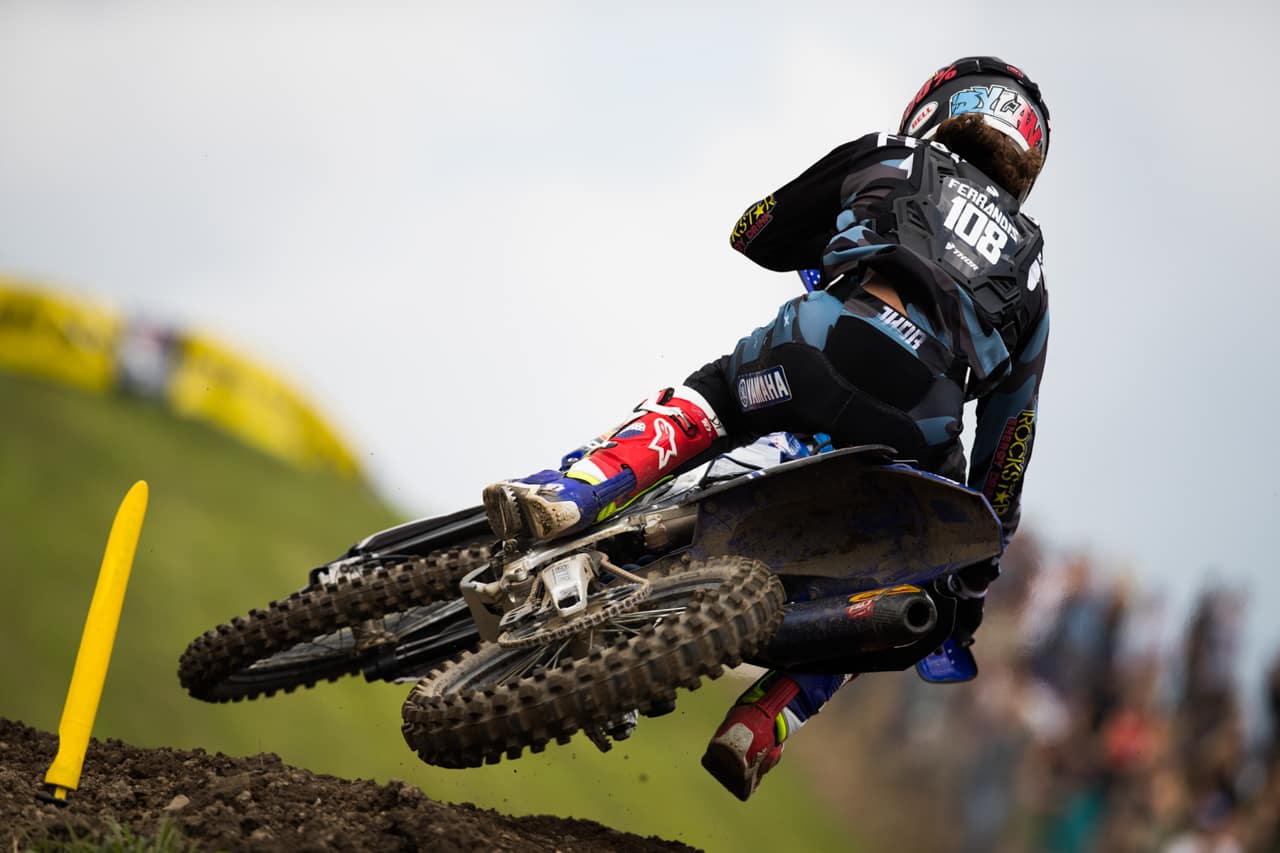 Dylan Ferrandis. 
Zach displays perfect form in the first moto before the rain came down.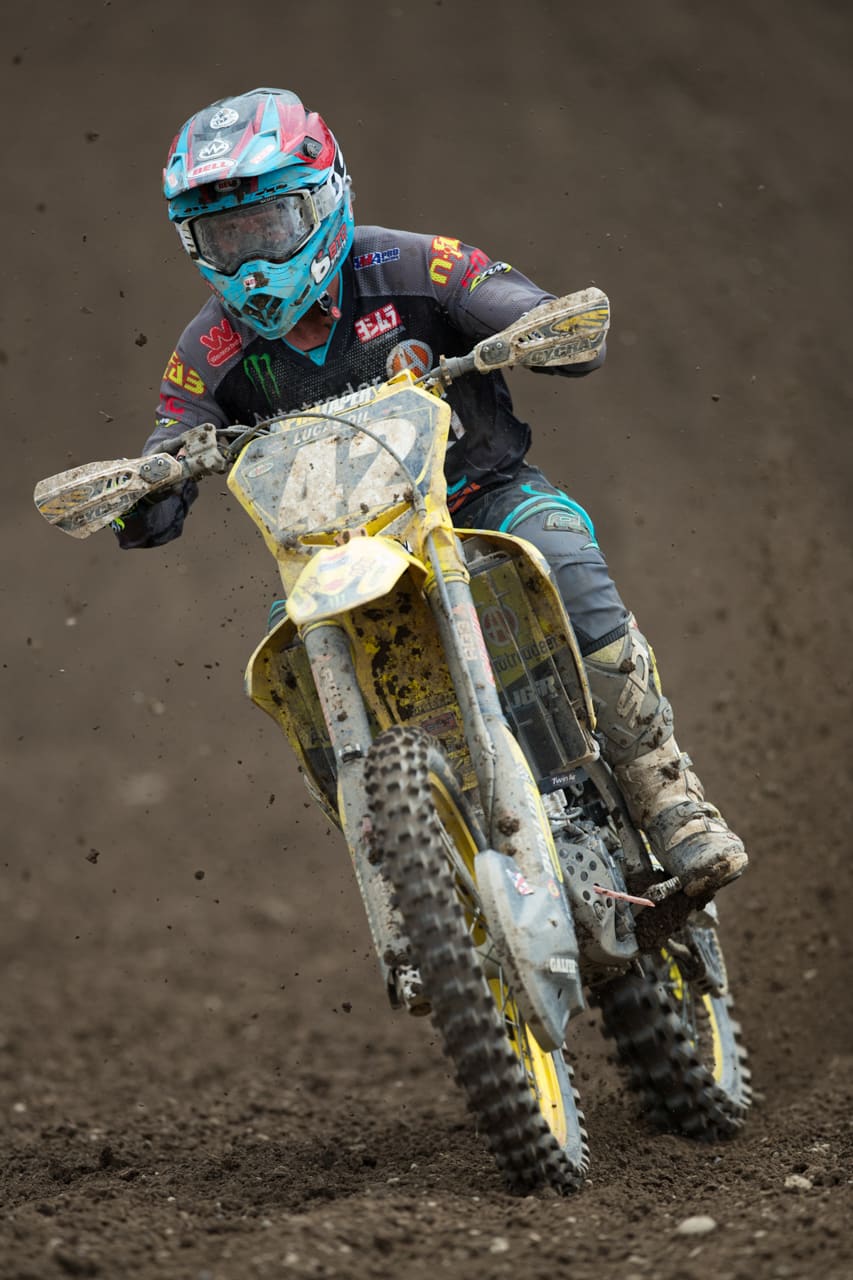 Kyle Cunningham.
Austin Root pulls a tear-off.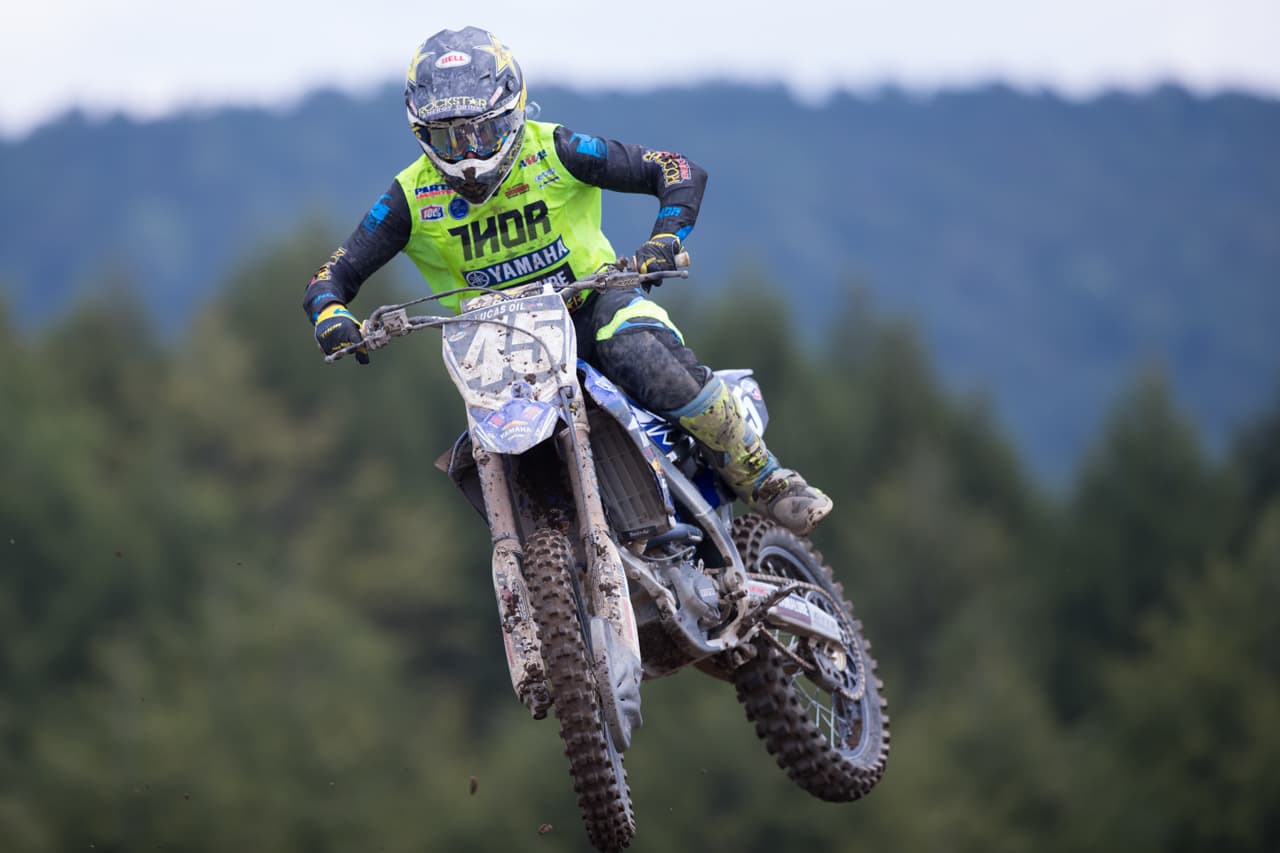 Mitchell Harrison.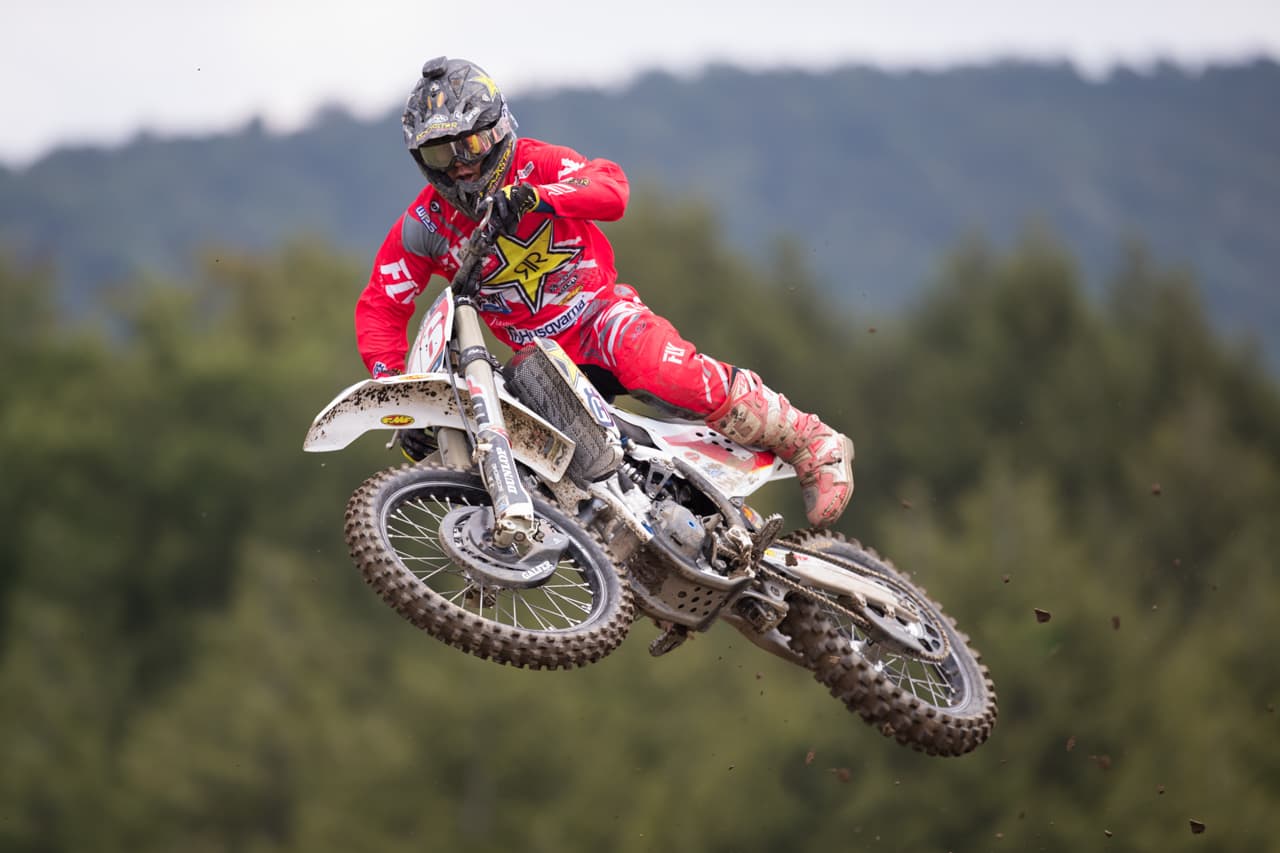 Zach Osborne getting sideways.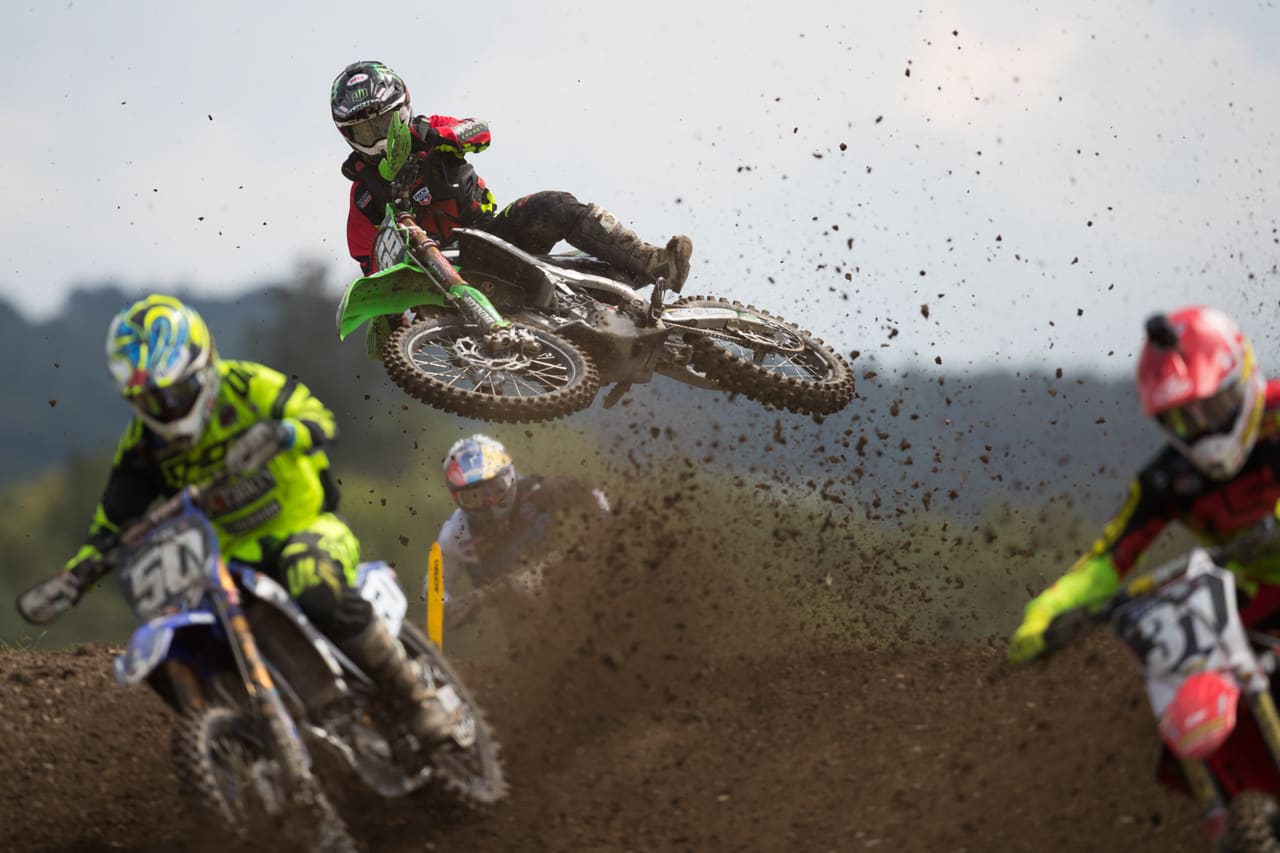 Joey Crown gets even more sideways. From the look of it he might not save it.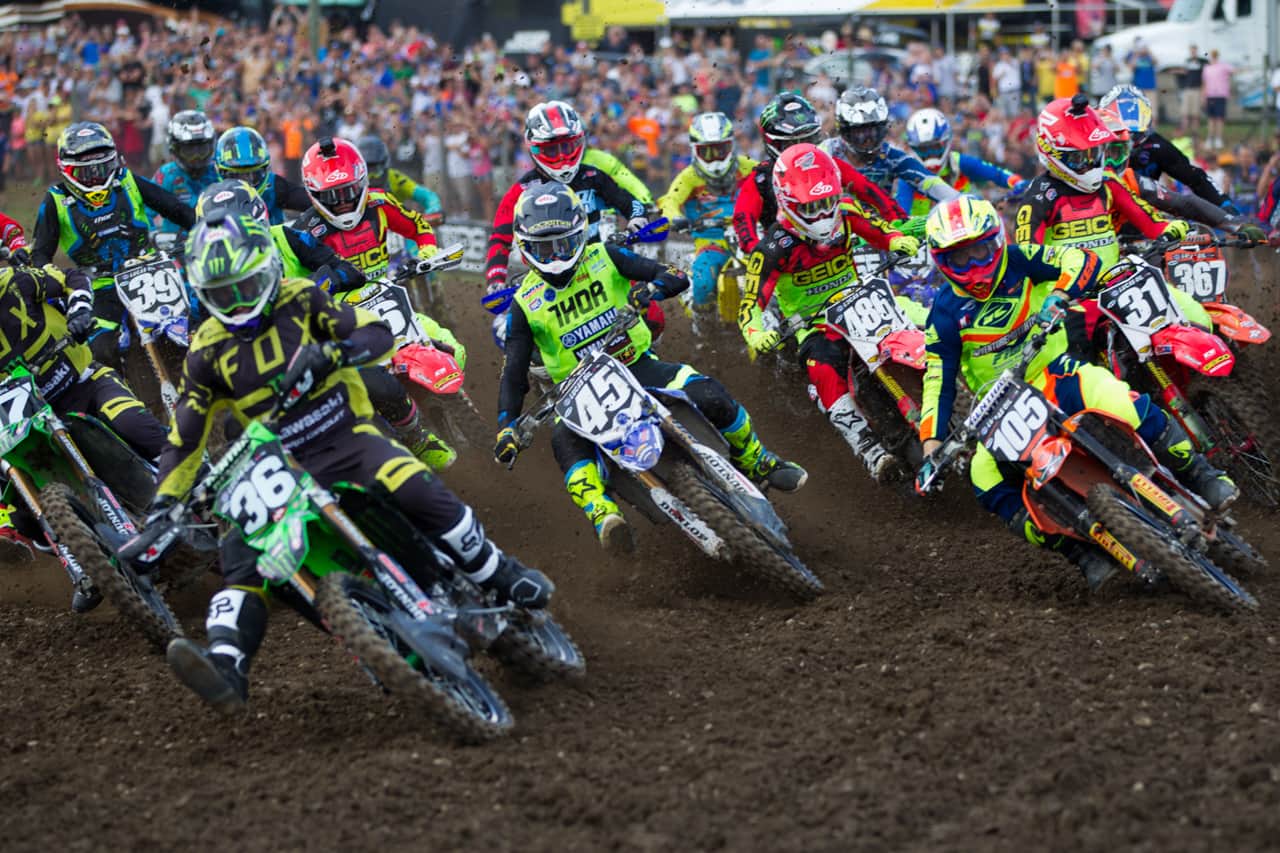 The start of the first 250 moto.