THE AFTERMATH: WASHOUGAL NATIONAL MOTOCROSS
Eli Tomac pressured Marvin Musquin, but he did not break. Eli settled for two 2nd's on the day protecting his 32 point lead over Blake Baggett. Photo by Jeff Kardas
 
Cole Seely put together his best moto finishes of the year with a 3rd and a 5th for 4th overall.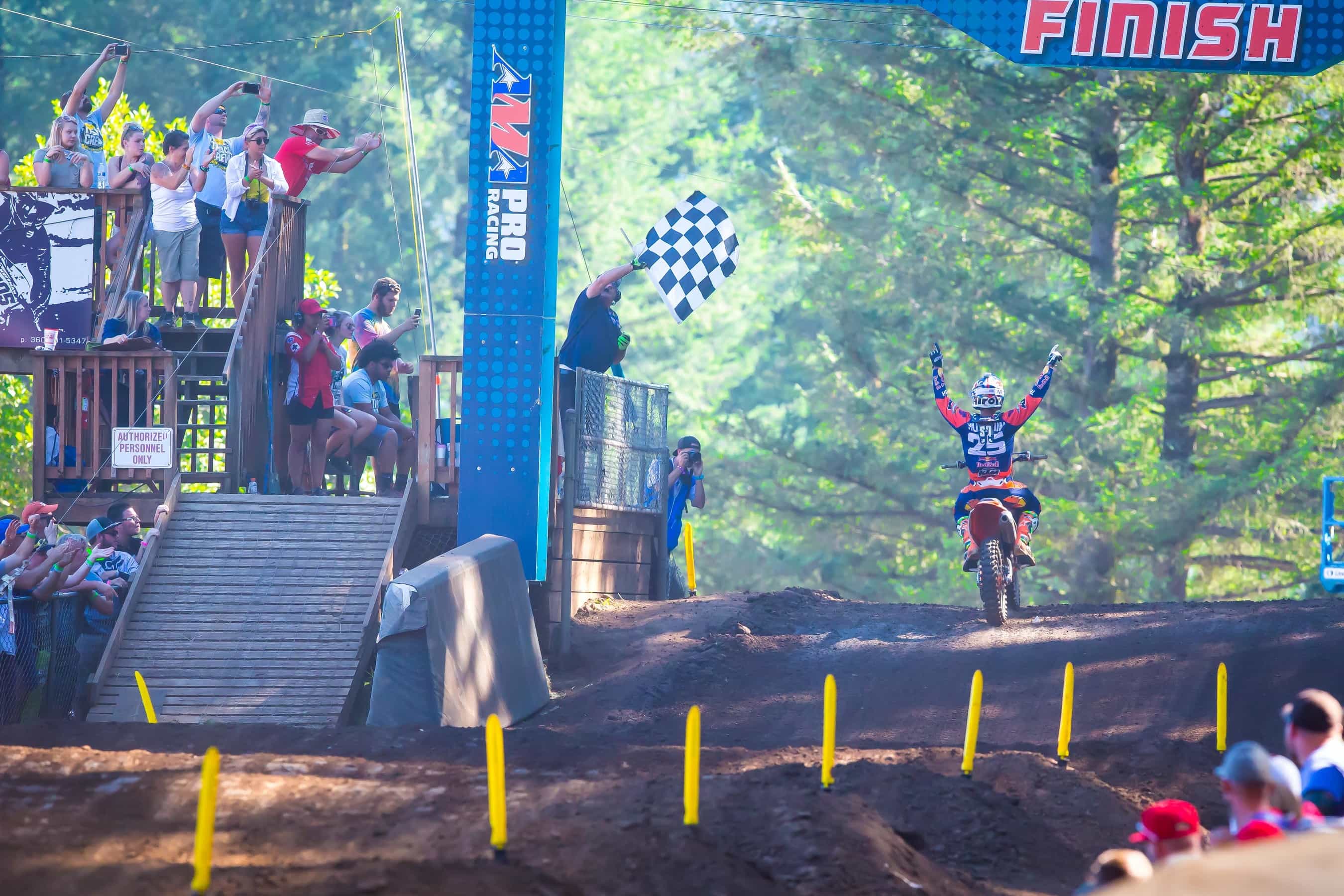 Marvin's confidence is sky high right now with four straight moto wins in a row. 
 
With Christian Craig missing three rounds this season he sits 15th in points.  He went 9-9 in Washougal for 9th overall. 
 Seely pulling a tear-off heading into the back section.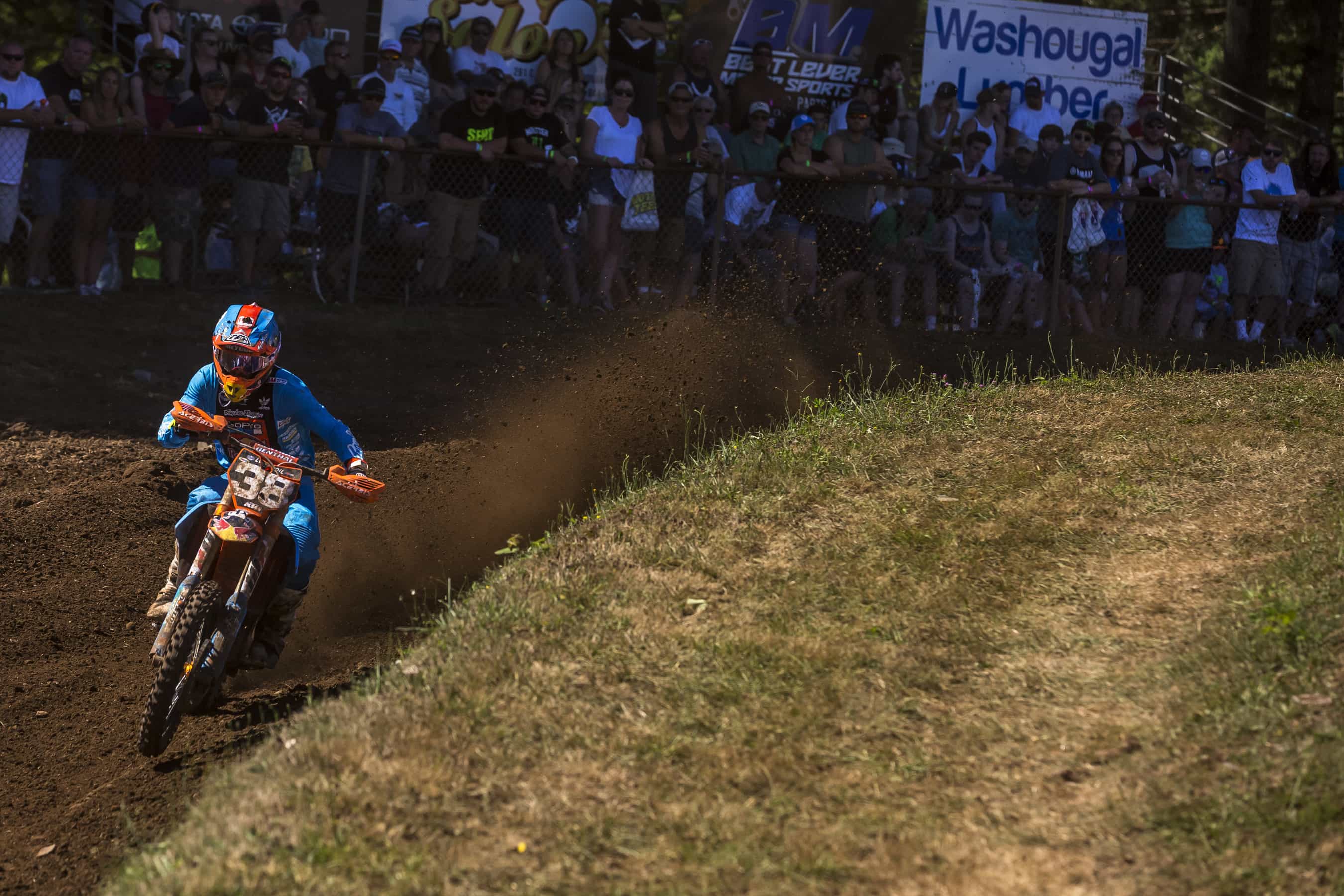 Shane McElrath was fast in practice, but bad starts in the motos kept him from the front of the pack. He went 11-8 for 9th overall. 
 
Tomac pressures Musquin up Horsepower Hill. Tomac surrendered shortly after. 
 
Rookie Sean Cantrell got off to a 2nd place start in the first moto holding onto 8th. He got 12th on the day and sits 13th in  points. 
 
Marvin Musquin is adapting to the new position well. 
 
Adam Cianciarulo qualified 1st in practice as usual. He got in a 3 way tie for 2nd and 3rd but ended up 4th. Zach Osborne went 4-3, Dylan Ferrnadis went 3-4 and Adam went 2-5. Photo by Jeff Kardas
Dylan Ferrandis sits 5th in points with an average finish of 6.3. He has two moto wins, but yet to capture an overall. Photo by Jeff Kardas
 
Zach Osborne now has a 74 point lead over Jeremy Martin. That is almost a 3 moto lead! Photo by Jeff Kardas
Since the week break, Joey Savatgy has won two in a row. Photo by Jeff Kardas
 
Martin Davalos got a 2nd place start the first moto and holeshotted the 2nd moto. He went on to get his first podium of the year.  Photo by Jeff Kardas