THE BEST OF JODY'S BOX: BEING FAST DOESN'T MAKE YOU A GOOD PERSON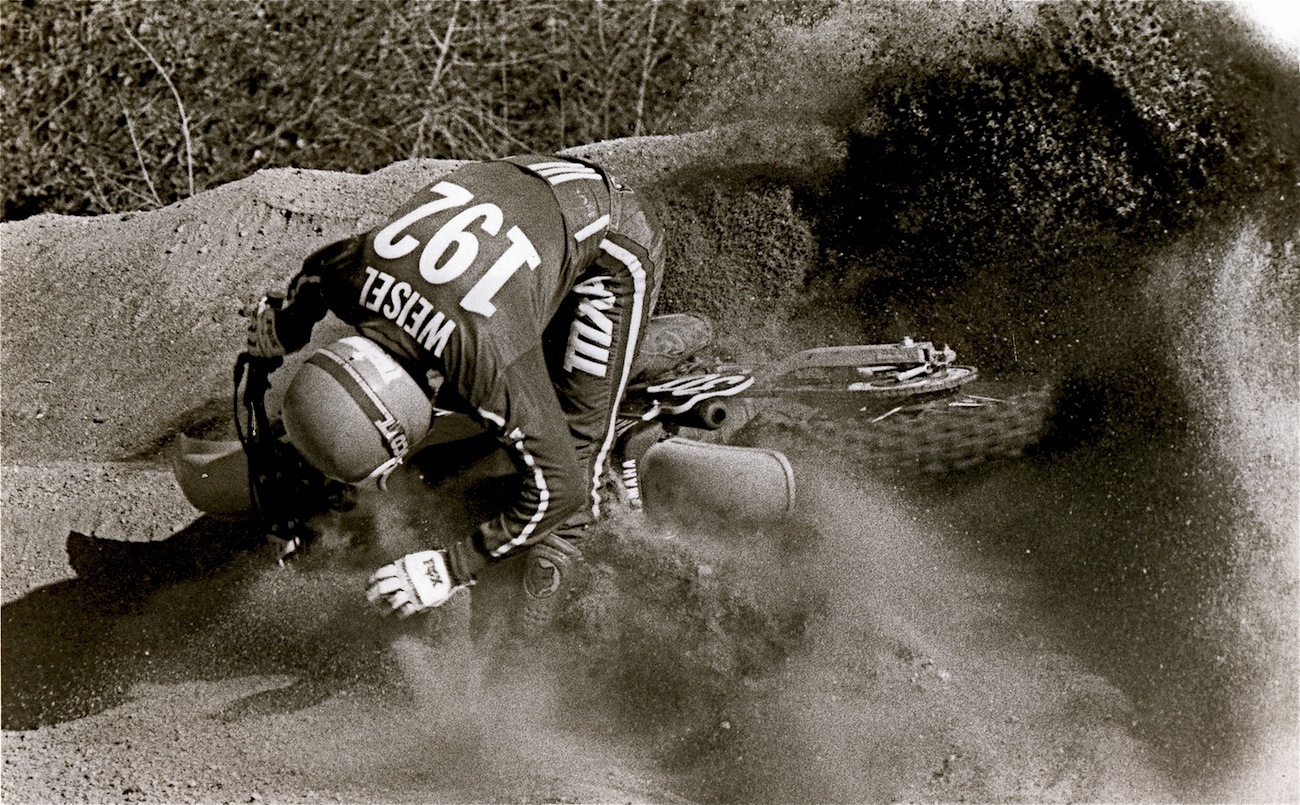 THE BEST OF JODY'S BOX: BEING FAST DOESN'T MAKE YOU A
GOOD PERSON
I've led a charmed life for a motorcycle racer. Oh, don't get me wrong; I've had my shaky moments early in my career. Back then, I rode as fast as the bike would go for as long as I could stay aboard. When I went to the starting line, I expected to crash. Where did I get this crackpot idea? From practical experience. Strangely, for a guy who crashed so much, I had no fear. I dodged every bullet that came my way. My mother was afraid of the way I rode, Lovely Louella called me an "idiot" after every moto, and the guys next to me on the starting line always moved down to the other end of the gate when I lined up inside of them.
I most likely would have gone down in flames at some point in time, but when I moved from my hick Texas town to the big time, I wasn't the fastest, wildest or most dangerous man on the track anymore. I became the guy who, when some hotshot maniac lined up to my inside on the starting line, moved down to the other end of the gate. Watching my opponents race the same way I did made me not want to ride that way anymore.
I calmed down, which no doubt extended my career, but I replaced craziness with being very aggressive on the racetrack. I never saw a corner where I couldn't squeeze between the guy in front of me and the inside berm. I rode like I had eyes in the back of my head when someone was behind me and a gun sight when they were in front of me. As with most dirty riders, I didn't think I was a dirty rider. Those were racing incidents. The guy left the door open. He swerved into me. He braked too soon. My mother was embarrassed by the way I rode; Louella told me after every moto that I should go apologize.
One day a weird thing happened to me. I was cruising along when I caught a lapper on the last lap of a moto. Rather than race by myself, I dropped in behind him. I would pass him and then slow to let him go back by, but he wouldn't do it. I was just playing around, but it was obvious he didn't want to play. After the moto I asked him what was up. He said, "I was scared of you. You are a dirty rider. I didn't want to get knocked down."
I HAVE ALWAYS REALIZED THAT BEING FAST DOESN'T MAKE YOU A GOOD PERSON. NO ONE'S MORAL CHARACTER IS BASED ON HOW FAST
THEY CAN RIDE A MOTORCYCLE.
Jody and his YZ125 share a "come to meetin' moment" in the sand.
I have always realized that being fast doesn't make you a good person. No one's moral character is based on how fast they can ride a motorcycle. So, I was shocked to discover that what I didn't like in others, I was displaying in my own life.
Everybody makes vows, but not everyone keeps them. I vowed to change my way of racing, and I vowed to keep my vow. It wasn't easy. I still had the desire to push the limit, to ram the guy in front of me and to clean out anybody who touched me on the track—and I did on occasion. As I got older and slower, so did the riders around me. Over time I became a better racer—not a faster racer, just a better all-around person. I realized, decades after I started racing, that it was the people on the starting line with me who made motocross the sport I wanted to do. It wasn't me against them; it was us together enjoying a big swirling mass of energy. They weren't my enemies. We shared a common enemy—ourselves.
The coolest and most misunderstood thing about motocross is that it doesn't matter how fast or slow you are; we all get the same thrill out of it. Eli Tomac can burn into a corner at 40 mph, leaned over and dragging his bars, but he doesn't get a bigger thrill than I do at 20 mph tottering on the edge of falling. How can that be? The exhilaration comes from being on the edge—regardless of where your personal edge is.
When Eli and I do a corner at full tilt, neither one of us could lean it over another degree, neither of us could go one iota faster, and neither one of us gets more of a thrill out of that single corner than the other guy. The best thing? Now that I am tottering on the edge of falling in every corner, Lovely Louella doesn't think I'm an idiot anymore.