THE BEST OF JODY'S BOX: LIFE IS FULL OF CHOICES, I MAKE THE PATRICK HENRY ONE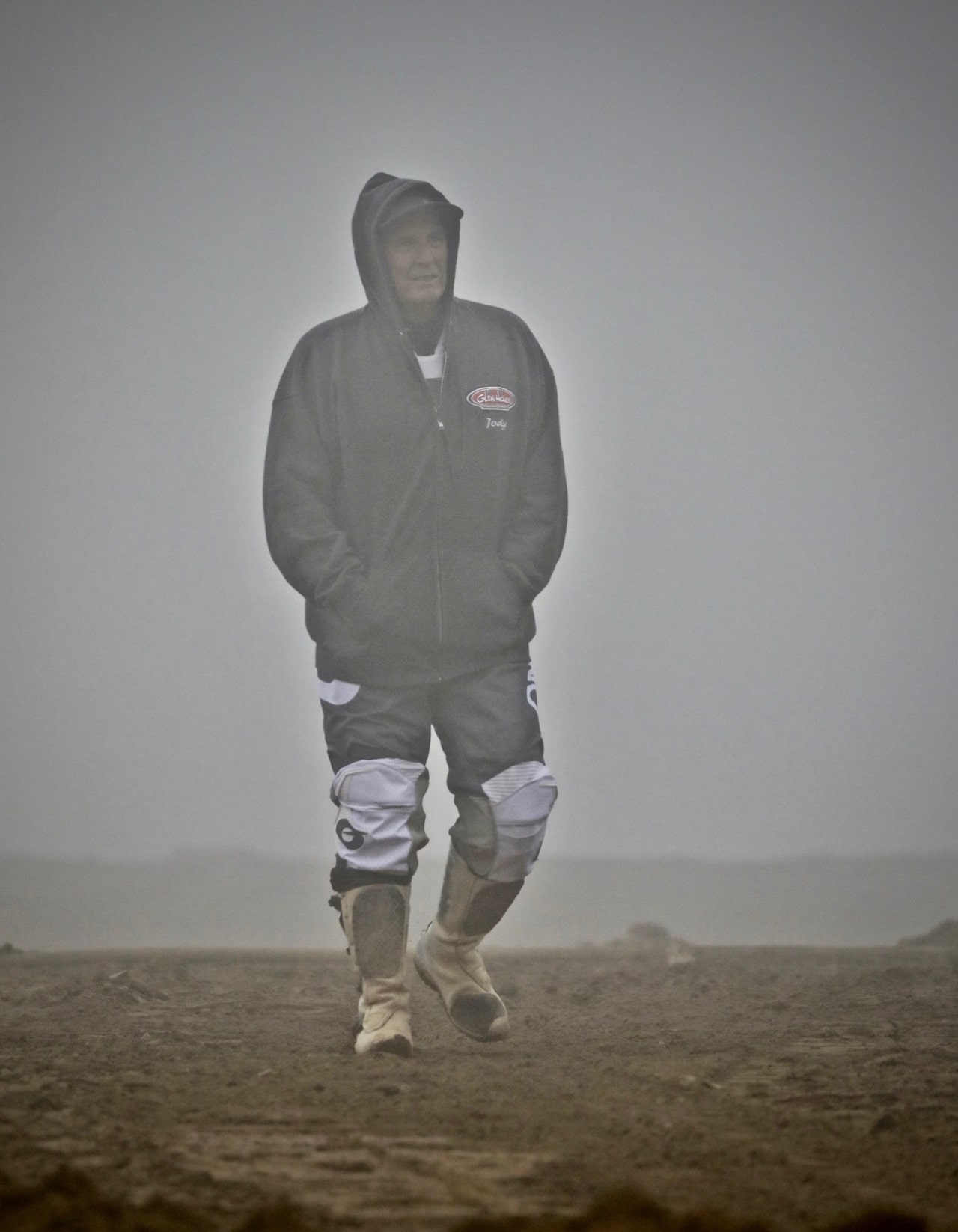 BY JODY WEISEL
It was raining really hard when I got up on race day, but I was prepared with a rain coat, handguards, awning, old gear, old boots, old helmet and a black plastic garbage bag to put everything in at day's end. I turned to Lovely Louella and said, "You better get moving; we are leaving in 20 minutes."
She said, "Your understanding of women is as limited as that of meteorology."
° ° ° °
I've been going to Pro races since before the AMA Nationals or Supercross were invented. Today, the only AMA Pro races I actually go to are the ones where I designed the track. My real reason for not going to big AMA races is much simpler. Jeremy McGrath once asked why he hadn't seen me at the AMA Nationals.
"If I have a choice of watching you race or racing myself, I'd rather race myself," I said.
° ° ° °
Dealing with doubles is an integral part of the sport. I live by one hard-and-fast rule about doubles—my first best guess of how far to jump is always wrong.
° ° ° °
When I don't train, eat junk food and gain weight, I'm too tired, sluggish and heavy to go fast. However, when I train rigorously, eat right and diet, I'm too worn out, weak and hungry to go fast. My new training program is based on one simple exercise regimen—as long as my leathers fit, I'm in racing shape.
° ° ° °
I'm not very fashion-conscious. My taste tends towards solid colors, simple designs and functionality, but you probably knew that already because of my Alpinestars Super Victory leather boots.
° ° ° °
There is no shortage of people telling me that I should switch gear. They'll show me their Froot Loops-colored gear with an electric belt buckle and say, "You should try these. They are so comfortable that you don't know you have them on."
"Knowing I have them on isn't the problem; it's other people knowing I have them on," I reply.
° ° ° °
Here is a simple quiz: Do you judge a track by the number of jumps or the quality of the dirt? Would you skip a contingency race to go to a track with a smaller turnout but longer motos? Which side of your pickup truck do you load your bike into? Do you know what color number plates true-to-life Open bikes use? Do you know that second is the same as first in the first moto? Do you hope that motocross becomes the next big sport?
° ° ° °

I don't want to brag, but I've won races on a Honda, Yamaha, Suzuki, ATK, Kawasaki, Montesa, KTM, Maico, Sachs, Bultaco, Husqvarna, Ossa, Hodaka, CZ and DKW. The reason I don't want to brag is that I've lost 20 times more races on those brands than I ever won.
° ° ° °
"Can I have your autograph?" asked a 13-year-old kid in the pits at the World Vet Championship last year.
"Yes, but let me tell you something about the concept of autograph collecting," I said. "If I sign this scrap of paper, it will not increase in value, and you will probably misplace it in a month or so. Sports memorabilia collectors think that buying a baseball in a plastic case with Ted Williams' signature on it is a piece of history. It isn't. It's a piece of someone else's history (mainly Ted's). Autographs are worthless, but what is valuable about collecting them is actually meeting the person who signed it. It's an experience you'll remember as long as you live. So, I'll sign or I'll give you $5 and not sign. You choose."