THE BEST OF JODY'S BOX: MY CONVERSATIONS WITH LOVELY LOUELLA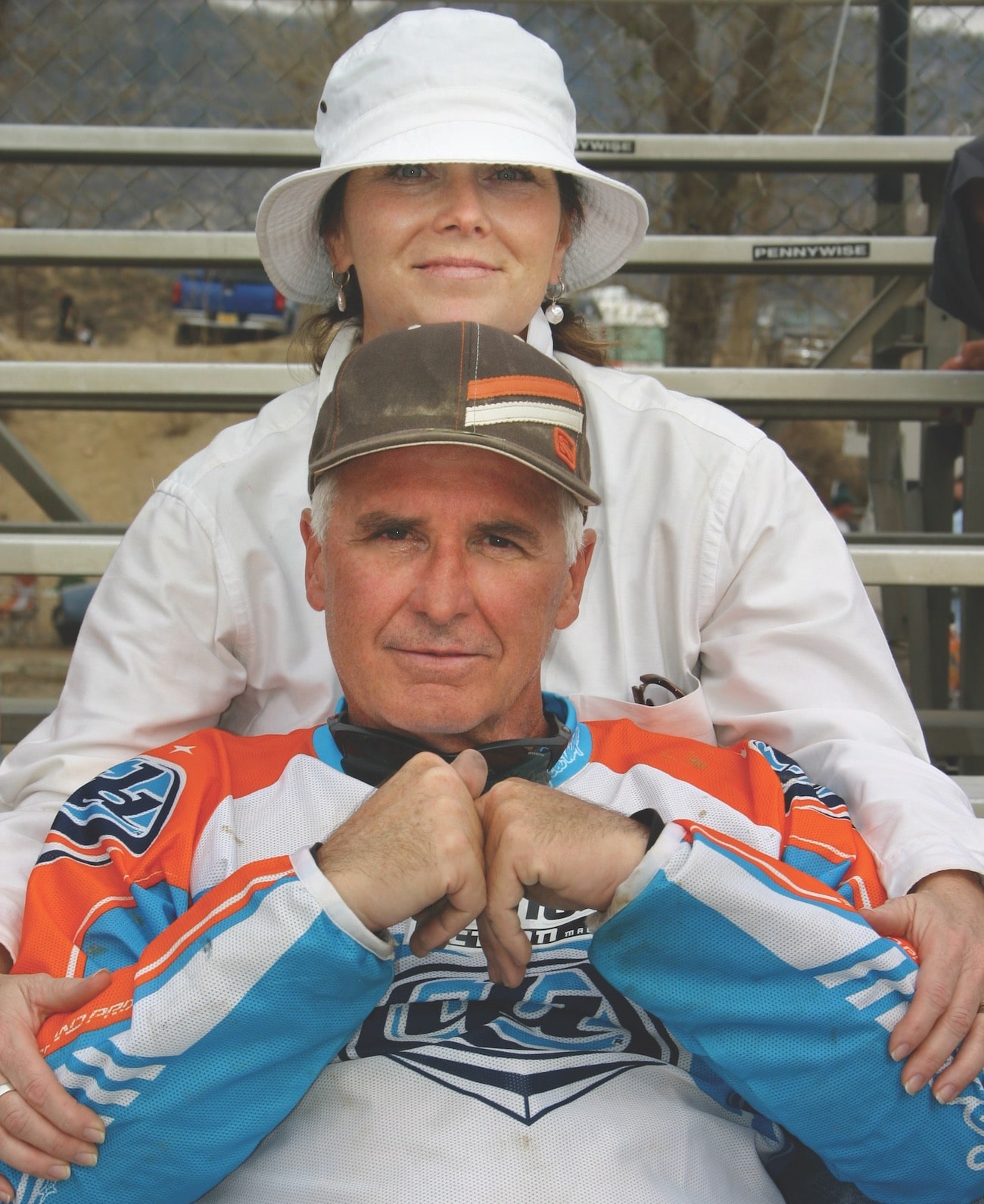 By Jody Weisel
These conversations, or ones exactly like it takes place on a weekly basis. You would think that after all of these years that Luscious Louella would have a fairly decent understanding that motocross racers don't talk about their personal lives to each other. We talk about how bad the track is, how dirty number 87 is, how hot it is, how we were mis-scored in moto one and how we once owned a CZ, but we don't carry on emotional conversations about our deep rooted fears of  inadequacy or anything remotely private.
"What does Fred Phalange do for a living?" asked Louella.
"I dunno," I replied.
"You've known him for 20 years and you don't know what he does for work?" She asked.
"It never came up," I said.
I don't have any relationship problems with Lovely Louella—at least none that I'm aware of. Strangely, the fact that I'm not aware of them is a relationship problem for Louella. Over the years I always assumed that she had come to accept that I answered all of her questions with one word answers, knew that while she was telling me about her day that I was looking over her shoulder to watch "American Dad" on the television and that I didn't actually know what she did for work either.
"When is Crazy Dave's wife going to have the baby," she asked.
"Oh, is that why she ballooned up," I replied as she walked away.
LOUELLA LIKES TO SAY THAT I'M FROM MARS, AND WHEN SHE SAYS THAT IN FRONT OF THE OTHER WIVES AT THE RACETRACK THEY ALL NOD IN AGREEMENT. I'M NOT OFFENDED. INSTEAD, I SEE THIS MOMENT OF WOMANLY BONDING AS A CHANCE TO WALK AWAY.
From what I understand, Louella is the glue that holds our relationship together. She says that I value achievement, work and my own self interests more than I value her. She, on the other hand, values the depth of our relationship more than anything else in life and wants me to stop retreating into the man cave and talk more about the important things in life. I accept all that she says as true—and show my agreement by nodding.
"How has Jimmy Mac been dealing with his problems," asked Louella.
"Fine," I said. "He ordered a Hinson clutch basket to fix the grabbiness and that should work."
"No," she said. "Monica told me that Sheila said that Jimmy might have to have surgery on his knee for a torn ligament."
"Oh that," I said. "I had a torn medial collateral ligament back in 1992. It's good now."
"I'm not asking about your knee," she said angrily. "I'm asking how Jimmy Mac is doing."
"I dunno," I said
Louella likes to say that I'm from Mars, and when she says that in front of the other wives at the racetrack they all nod in agreement. I'm not offended because I don't have a clue what they are talking about. Instead, I see this moment of womanly bonding as a chance to walk away.
"Did you see Baby Basher at the track?" asked Louella.
"Yeah, but it was just a little hissy fit because he missed his start. He calmed down later," I replied.
"No, you dope. I meant did you see John and Hope's baby Brayden at the track today."
"Oh, I wondered where that smell was coming from," I said as a joke. Louella has no sense of humor where babies are concerned.
LOUELLA'S BIGGEST CHALLENGE WITH ME IS TO CORRECTLY INTERPRET WHAT IS GOING ON IN MY LIFE WITHOUT ME TALKING ABOUT IT. I SEE THE LIMITATIONS THAT THIS PLACES ON HER.
Louella's biggest challenge with me is to correctly interpret what is going on in my life without me talking about it. I see the limitations that this places on her. She defines her sense of self through her feelings, while I suppress my feelings to focus on problem solving. I rarely talk about the races, my work or my aches and pains. And, when I'm silent, she often imagines the worst.
"Why did you make that face when you opened the door? Let me see your right arm," she insisted. "What are these dark gouges?"
"I dunno," I said.
"You need to go to the doctor now!" she said in panic.
"I already saw the doctor. It's okay." I said.
"When did you see the doctor?" she asked.
"I went to him three weeks ago after the crash. He said it will heal if I give it some rest," I said.
"Why have you kept on racing then? What about the rest the doctor said your arm needed?"
"Oh, I've got that handled. There is a week off from the races coming up at the end of the month. I'll rest it then," I said
"Mars is too close to Earth for you to be from there," she said cryptically.