THE BEST OF JODY'S BOX: WHATEVER FLOATS YOUR BOAT; IT COULD EVEN BE A BOAT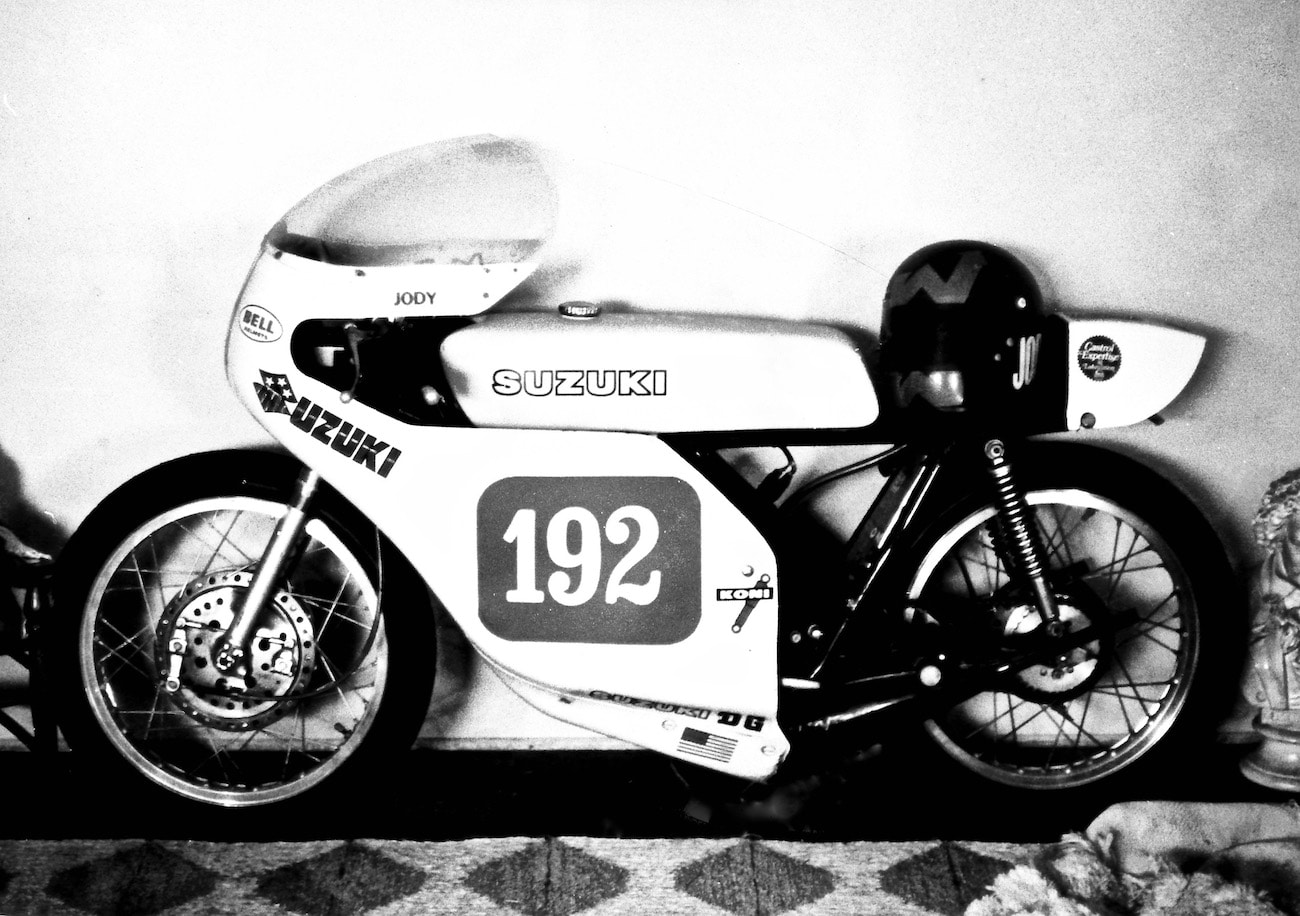 Jody's 1968 Suzuki road racer sat in his living room for years. Now it sits in his barn.
BY JODY WEISEL
There is joy in ownership. As a kid, I remember getting a new bicycle for my birthday and rolling it into my bedroom so I could sleep with it—a practice that my mother frowned on every time she came into my room to wake me up for school, only to trip over a new bicycle, new skateboard, new baseball bat or new motorcycle. I hate to admit it, but I would still be doing this today if "Lovely Louella" hadn't wigged out when a little fork oil leaked on the hardwood floor.
The point is not that Louella can be cranky, but that I love new stuff. I want to touch it, feel it, see it, smell it and sleep with it. I can stare at a new bike for hours, even going so far as to stick decals on it, only to remove them an hour later to move them to a new location. This ballet of the stickers could go on for days—almost always ending with the bike being sticker-less (because the sticker ruins the newness of the plastic).
There is nothing like a new toy. At no other point in your life do you get such a clear picture of the meaning of life. That new motorcycle overpowers your senses. It focuses your mind on one thing. Nothing is as important as that new love in your life. You want to ride it, but if that's not possible, you want to sit on it. When that doesn't satisfy you, you adjust the levers up and down a few times—always ending up right where you started. That first time you fire it up, you are afraid to rev it too much—don't want to hurt "baby." After the first ride, you carefully wipe the dust off it, and if you forgot to bring a rag, you use your new shirt. You break your new bike in as though Drill Sergeant Hartman from "Full Metal Jacket" were barking out the orders—10 minutes with no revving. Let it sit for 15 minutes. Ten minutes of moderately fast riding. Ten minutes of adjusting the levers, only to put them back exactly where they were. Then, and only then, is it ready to race.
This new-bike honeymoon period is like ecstasy. Your every waking thought is about that bike, what you're gonna do to it next, worrying about the scratch your boot put on the rear fender and whether you need to order a case of Maxima SC-1 to keep it shiny.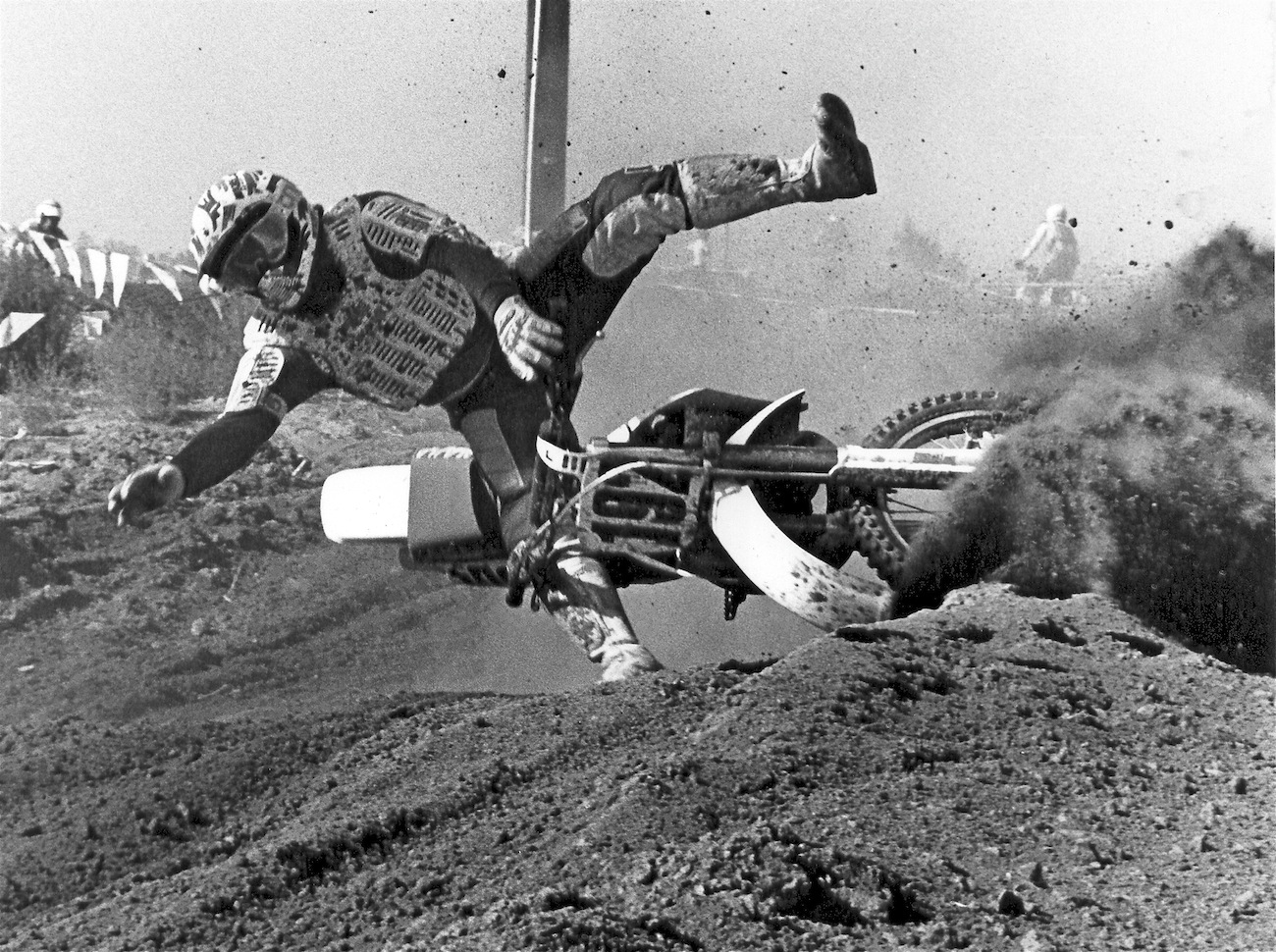 They don't stay new for very long.
Two weeks later, your new bike looks like a garbage scow going down the Hudson River. It's dirty. There is a black rubber mark on the swingarm where that guy hit you in the first turn, and the front edge of your rear number-plate decal is curling up from your boot rubbing on it. What happened? That's easy. You got a new helmet! You're sleeping with it. You've waxed it twice, and you never go out on the track without checking your reflection in the truck window to make sure that the goggle strap is straight. Best of all, you carry it around in a fleece-lined helmet bag—don't want to hurt "baby."
There is unadulterated joy in new things. I wish I could bottle it and sell it like they do with that new-car-smell stuff. Sadly, the joy of ownership doesn't last very long. Just like the smell of a new car, the joy you get from your latest toy is fleeting. The space at the end of your bed is now filled—lord help us—by a new cellphone, a set of pink earbuds and an Instagram account that you hide from your significant other. Whatever floats your boat; it could even be a boat, depending on the size of the room.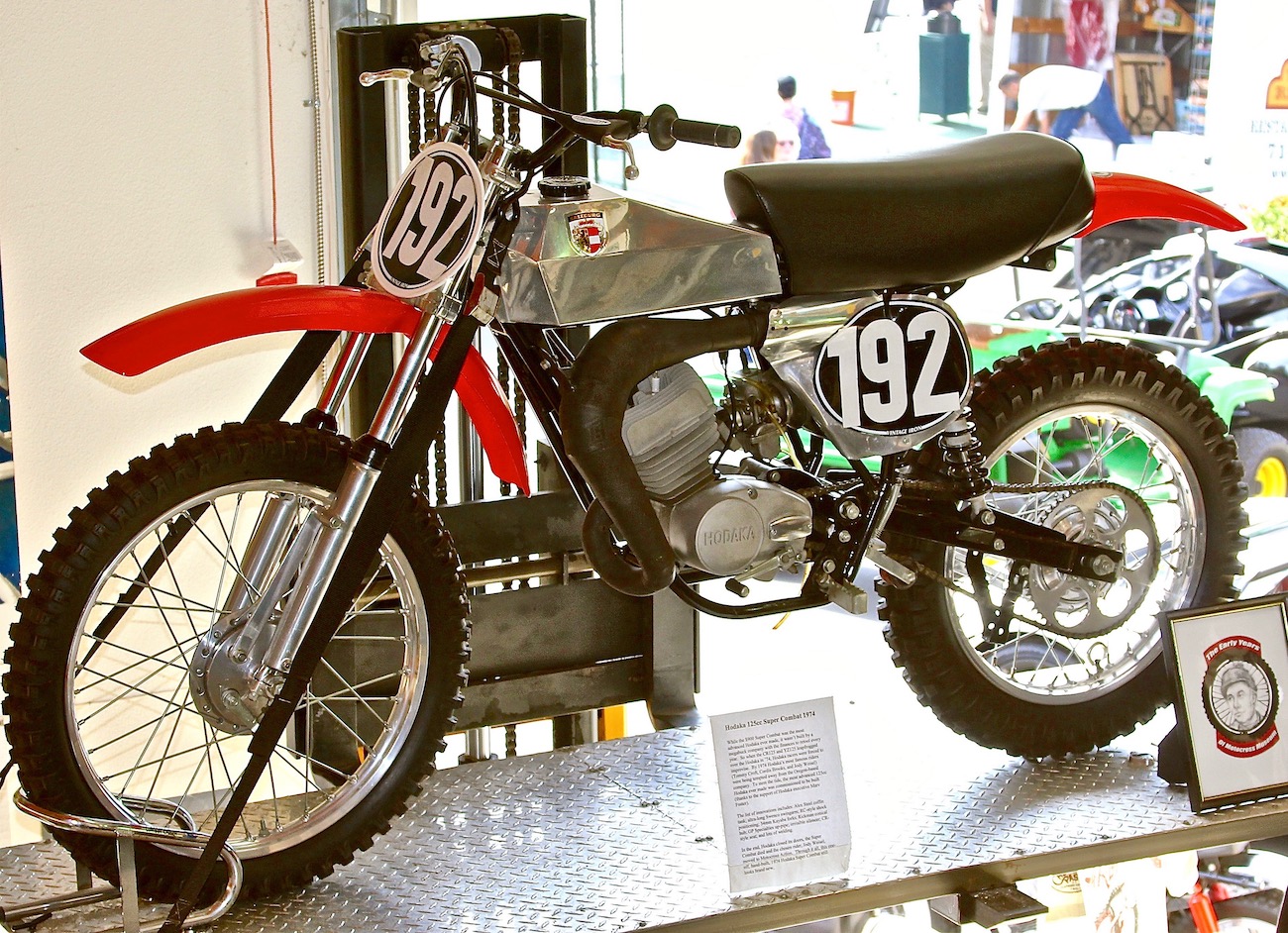 I know this all too well, because I am human. I have the same frailties, faults and doubts, and experience the same inspiration and excitement as a kid in Bangor with his first YZ85. These thoughts come to me because my 1974 motocross bike is sitting in the Early Years of Motocross Museum. I loved that bike, and every time I look at it today, I flash back to it sitting at the end of my bed 46 years ago. It was a great bike. It was super exotic for its day. It worked like a charm. I vowed to never part with it. Yet, one year later, in 1975, I moved on to next year's model. I didn't want to race my old bike if there was a new one to be had. I parked it in my barn, and it sat there, forlorn and forgotten, until four decades later when the AMA Hall of Fame curator asked if he could put my race bike in the "Motocross America" exhibit.
Now, when I see it, all shiny and new-looking, I have a sense of pride about that era, that technology and that bike. I don't think I will feel the same way about my 2020 bike in 46 years.