THE BEST OF JODY'S BOX: "YOU FORGOT TO FILL OUT THE EMERGENCY CONTACT BOX"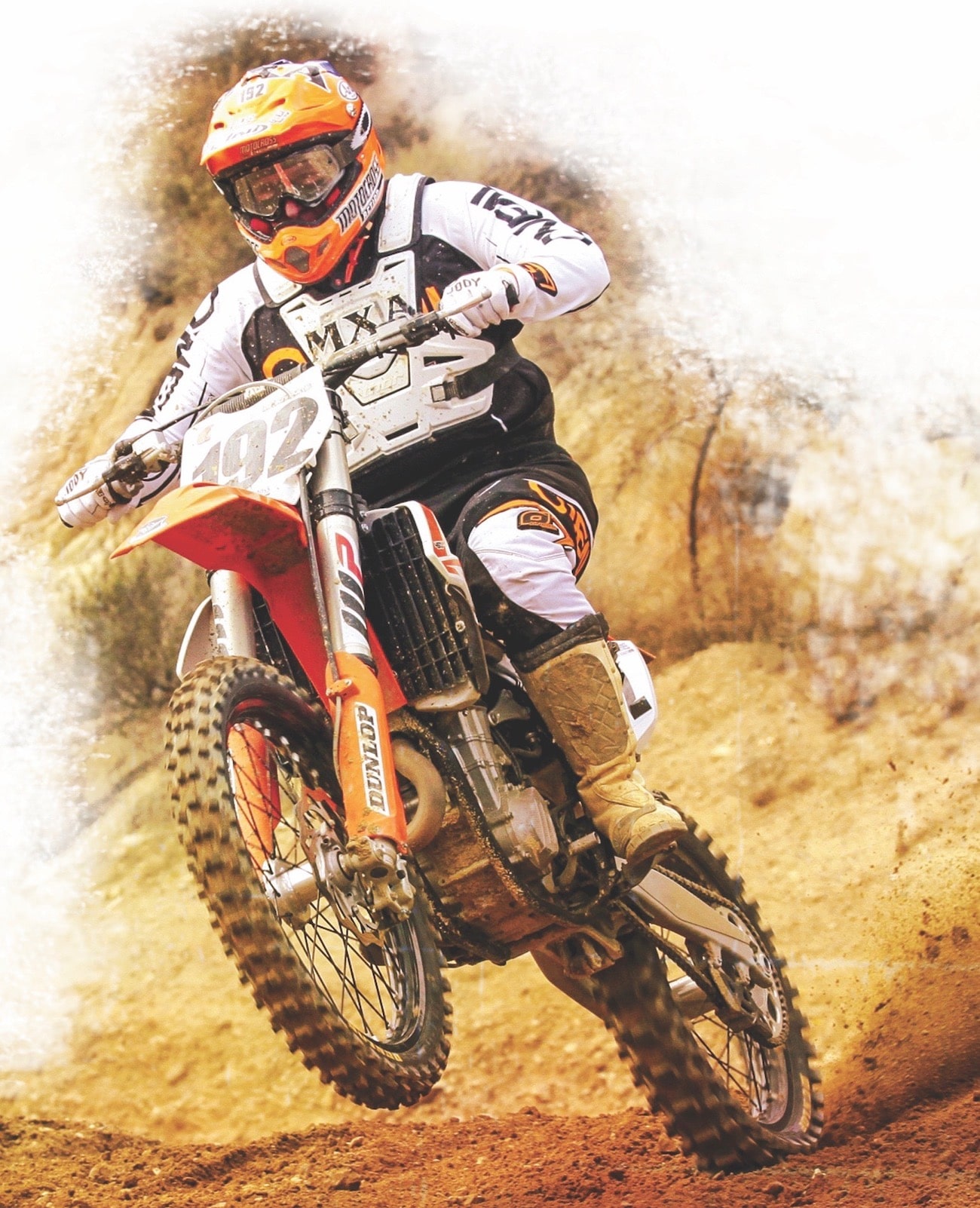 BY JODY WEISEL
"Jody, come back," yelled the girl at sign-up. "You forgot to fill out who to contact in case of an emergency on your entry form."
"I never fill that out," I said.
"Why not? Don't you want us to call someone if you get hurt?" said asked.
"No. I don't want anyone calling Lovely Louella from a racetrack and telling her I've been taken away in an ambulance. There's nothing she can do about it. It will just scare her. I can sort all that out once I get to the hospital. My friends will take care of everything else," I said.
As luck would have it, I crashed really hard in the second moto that day and ended up having the ambulance guys look at my right thumb and arm. I didn't get in the ambulance; I just sat on the bumper, and I certainly wasn't going to take a $1000 ride for a thumb. I've had some bad experiences with that thumb. I got it stuck in Jeff Hicks' rear wheel in the 1980s, and it was cut off in his rear sprocket. The doctors sewed it back on, but it doesn't bend anymore—and because of that, it has been stitched up several times because it can't get out of its own way.
The worst thing about my thumb is that I had to change my hold on the handlebars to something much more correct than the way I used in the 1960s and 1970s. My grip may have been technically improved, but only being able to hold the throttle with my fingers negated any advantages. Since my thumb hangs down like the dagger board on a sailboat, it is a magnet for flying rocks.
As the gang headed home after the races to wash the bikes and put them to bed, I told my friends not to tell Louella anything about my crash. But, as I walked from the barn to the house with Louella, she asked, "How hard did you crash?"
"I didn't crash," I said. "Why? Who told you that I crashed? I didn't crash."
"Nobody," she said, "but I'm going to call your doctor and have him see you in the morning."
"TO MY WAY OF THINKING, THERE WAS NO REASON FOR HER TO KNOW, OR TO WORRY, OR TO BABY ME, OR TO MAKE ME GO TO THE DOCTOR FOR
AN INJURY THAT HADN'T TURNED PURPLE YET."
I was angry. There was no way that she could know about my thumb unless somebody had told her. To my way of thinking, there was no reason for her to know, or to worry, or to baby me, or to make me go to the doctor for an injury that hadn't turned purple yet.
For the next five days, I was a man on a mission. I accused every friend I had of calling her from the track, probably while the ambulance guys were poking and prodding my right hand. They all denied doing it. Somebody did, but who? I was suspicious of every one of them—and started giving the guilty-looking ones the cold shoulder. I gave them the evil eye every time they had an iPhone in their hands. But, unlike Sherlock Holmes, I couldn't crack the case. And, I couldn't ask Louella, because I was still denying that there was anything wrong with my thumb.
Then, on the day before the next weekend's race, I overheard Louella talking to her mother in the kitchen. "Jody hurt his bad thumb last week," she said. "He refused to go to the doctor. He said that he was fine, but I know he crashed, even though he and his friends deny it."
"How do you know?" asked her mother.
"When he walked me back to the house after washing his bike, he opened the back door with his left hand."
There is no doubt about who is the real Sherlock Holmes in this family.