FLASHBACK FRIDAY | THE DRAMA BEHIND THE SCENES AT THE 1981 MXDN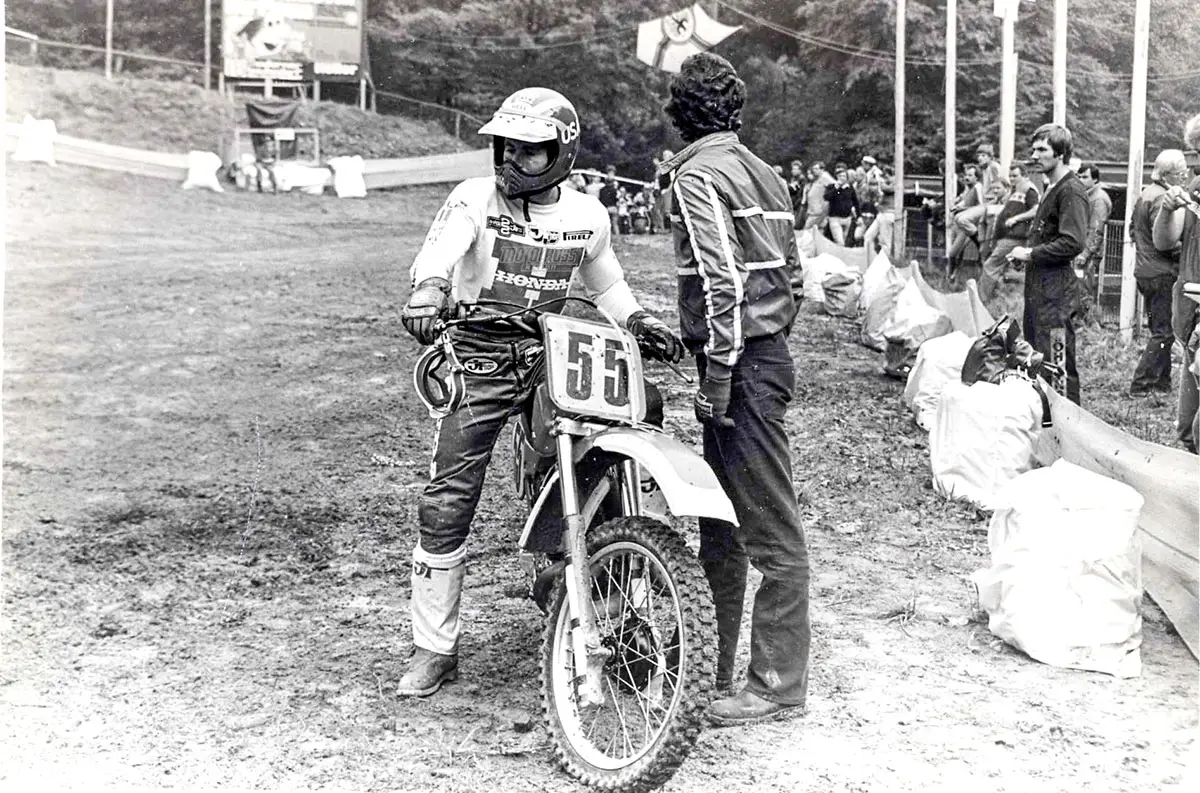 The AMA failed to field an American team at the 1979 and 1980 Trophee and Motocross des Nations. They didn't care, but Motocross Action did. MXA started a fundraising effort, selling MXDN T-shirts, cajoling the manufacturers into contributing to the cause and rounding up support from the aftermarket companies—most notably Hi-Point and Bel-Ray. The money poured in, but when MXA went looking for four riders to represent the USA, we were shocked to find that none of the established stars of American motocross wanted to go. Some told us "No" right up front. Some ducked our phone calls, and some had their team managers say they couldn't go. MXA had the seed money to get four riders, four mechanics, a crew chief and a team manager to Europe, but every big-name rider you can think of in 1981 turned down a chance to be on the 1981 MXDN team. 
As a last resort, MXA's Dick Miller called Team Honda's Roger DeCoster to see what could be done. Roger is a 16-time winner of the Motocross and Trophee des Nations for Team Belgium, and he felt that America should be represented at the 1981 MXDN. DeCoster didn't have any AMA National Champions on his 1981 Honda squad, but when MXA told him that all of the 1981 AMA National Champions had refused to go, he got Honda's management to support Chuck Sun, Danny LaPorte, Donnie Hansen and Johnny O'Mara to be Team USA.
Roger was concerned that having an all-Honda team would look like favoritism, but MXA told him that an all-Honda team was better than no team. MXA also told Roger that he could send an all-Honda team to the 1982 MXDN if he helped us in 1981. The 1982 team included Danny Chandler, Jim Gibson, Johnny O'Mara, and David Bailey. The rest is history, but we asked Danny LaPorte to give us his faded memories.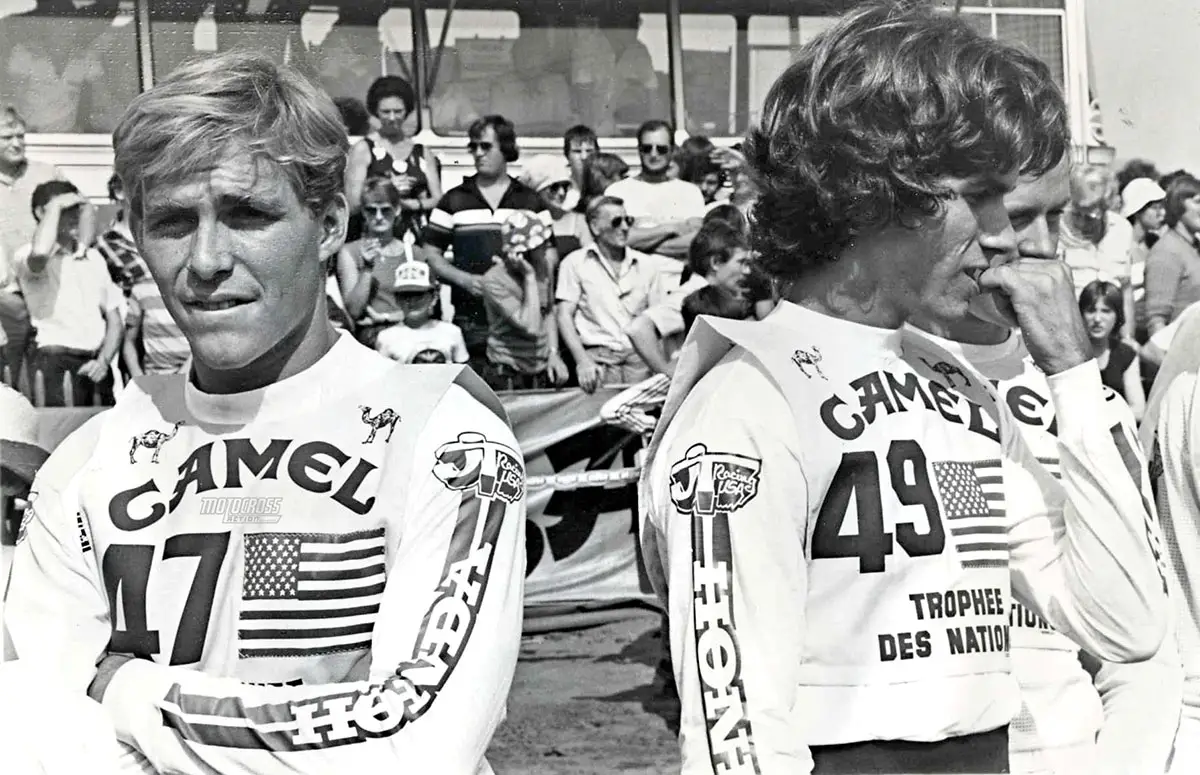 "As a team, we weren't expected to win," said Danny LaPorte. "Donnie Hansen, Chuck Sun, Johnny O'Mara and I weren't the fastest American riders, but we had the benefit of being teammates at Honda. Since no American team had ever won the MXDN, and there was very little interest in sending a team, Roger DeCoster convinced the group of us to go. I was lucky enough to be one of them. 
"The Europeans snubbed their noses at us when we arrived at the track. They figured that we didn't have a chance at winning the Chamberlain trophy. Their opinions changed after qualifying when they saw that we had speed. In the motos, we got good starts, and that was all she wrote. Up until that point, we were losers, but in 1981 we had a team of no-names that beat the best in the world.
"Still to this day, I remember pulling into the pits after we had sealed the victory and seeing the excitement on the faces of my fellow Americans. Even the Europeans rallied around us and celebrated our win. It was amazing! Fans were climbing over the fences and wanted autographs. Winning an AMA Championship doesn't come close to the feeling of winning the Motocross des Nations. There was so much emotion. Winning that event really opened up my eyes and guided me towards the decision to race the Grand Prix series. I wanted to be the first American to win a 250 GP title, and I accomplished that feat in 1982. I'm not so sure I would have pursued the Grand Prix series if not for that MXDN triumph."