THE INJURED LIST IS GROWING: TYLER BOWERS AND WESTON PEICK ARE CLAIMED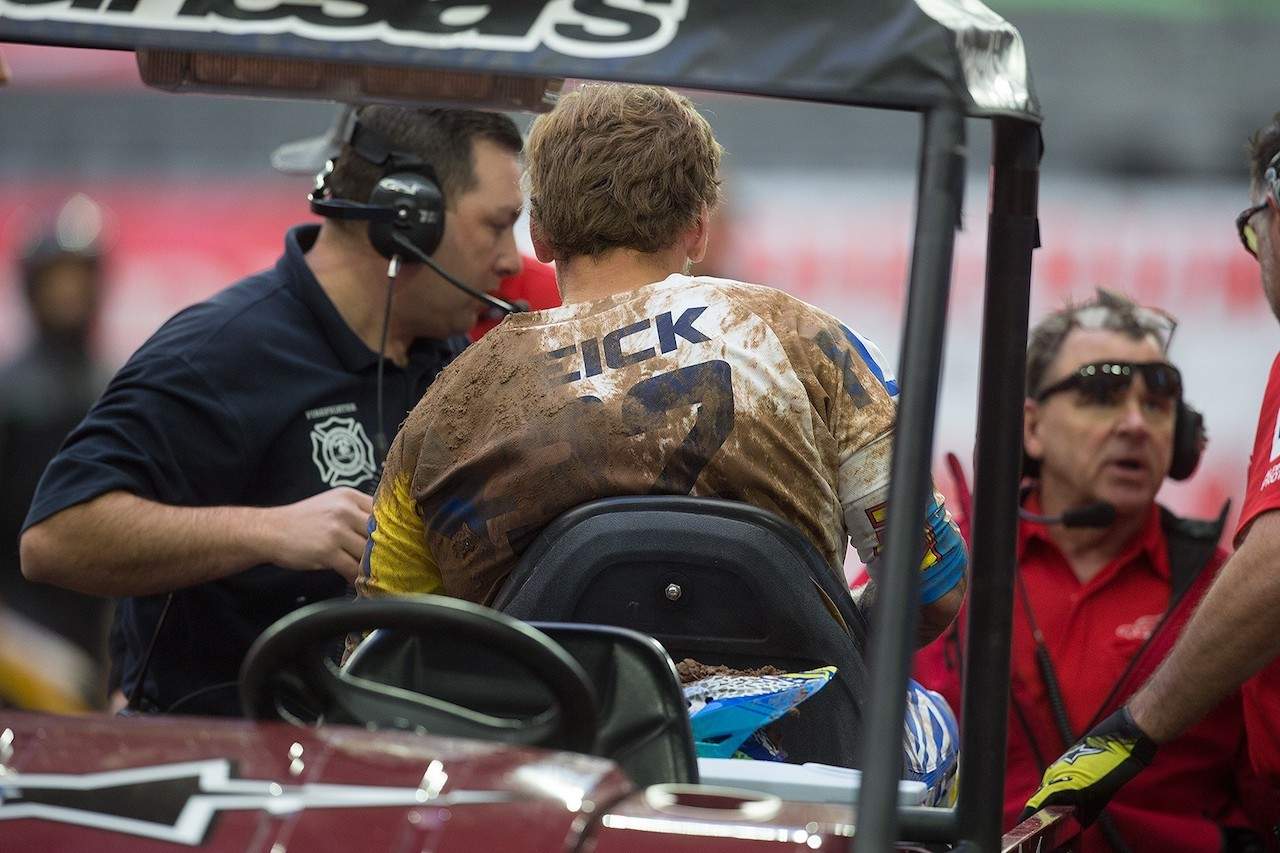 Weston Peick, Tyler Bowers and Josh Grant all crashed hard in the treacherous rhythm section in Phoenix.
Weston Peick – Bad crash in Phoenix. No information has been released. We do know that he will be out for several weeks.
Chris Alldredge – Broken collarbone. Will be out 3 to 4 weeks.
Justin Barcia – Wrist injury. Replaced by Jake Weimer.
Trey Canard – Out with a torn rotator cuff. The report says it is a minor injury and may be back any week.
Mitchell Oldenburg – Broke his collarbone in practice in San Diego.
Colt Nicholls – Broken leg. Replaced by Dan Reardon.
Bradley Taft – Concussion while practicing after San Diego.
Ken Roczen – Dislocated elbow, dislocated wrist and compound radius after his crash in A2. He will be out for the season.
Justin Bogle – Bruised lungs after his crash at A2.
Tyler Bowers – Fractured femur from Phoenix crash.