THE LAST 2020 SUPERCROSS TV SHOW IS SUNDAY: TIME TO GO INTO WITHDRAWALS AGAIN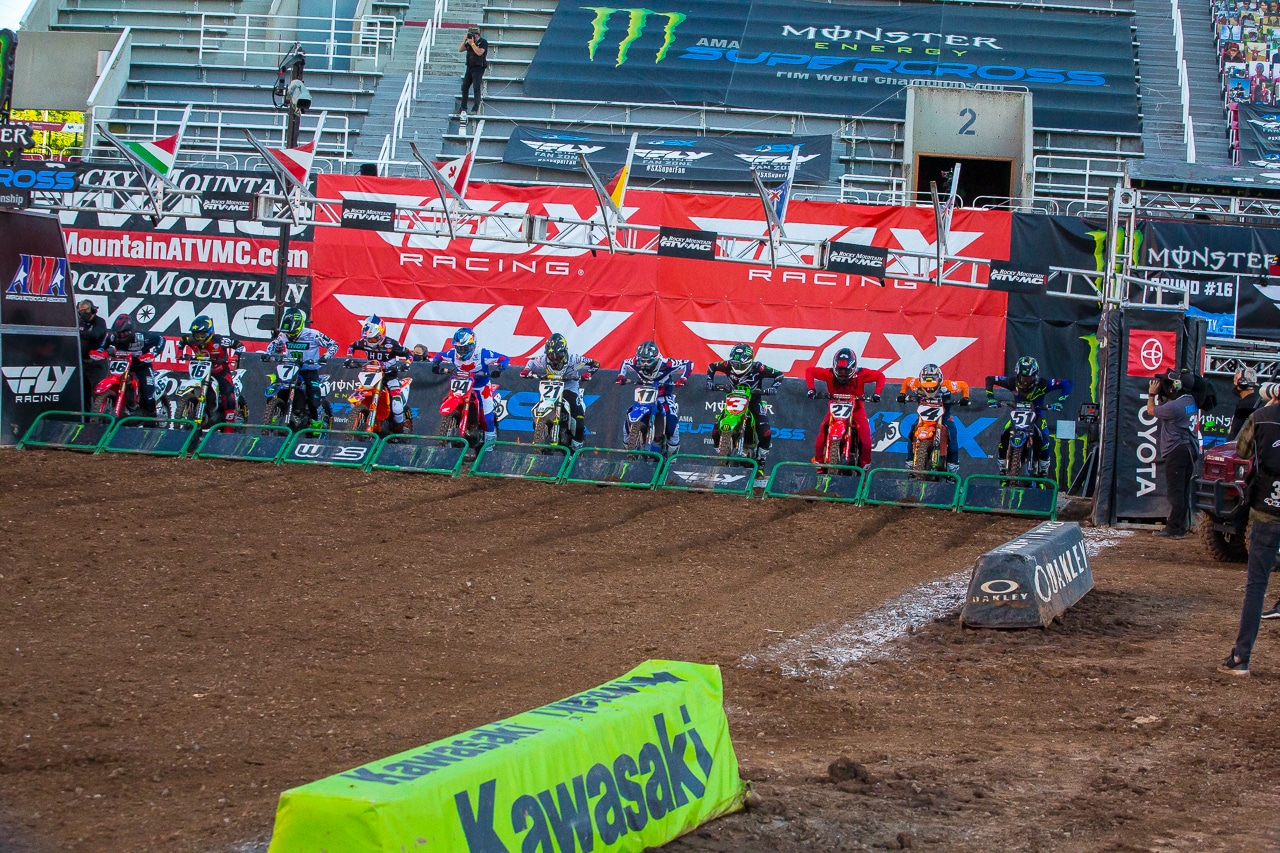 Round 17 of the 17 round 2020 Monster Energy AMA Supercross series, will be  held in Salt Lake City's Rice-Eccles Stadium on Sunday, June 21. It will air on TV at 3:00 p.m. (Eastern Time), which is 12:00 noon. (Pacific Time). It will also make the big-time when it is shown on the major NBC network at 4:00 Eastern and 1:00 Pacific (this was a time change from the originally posted broadcast schedule).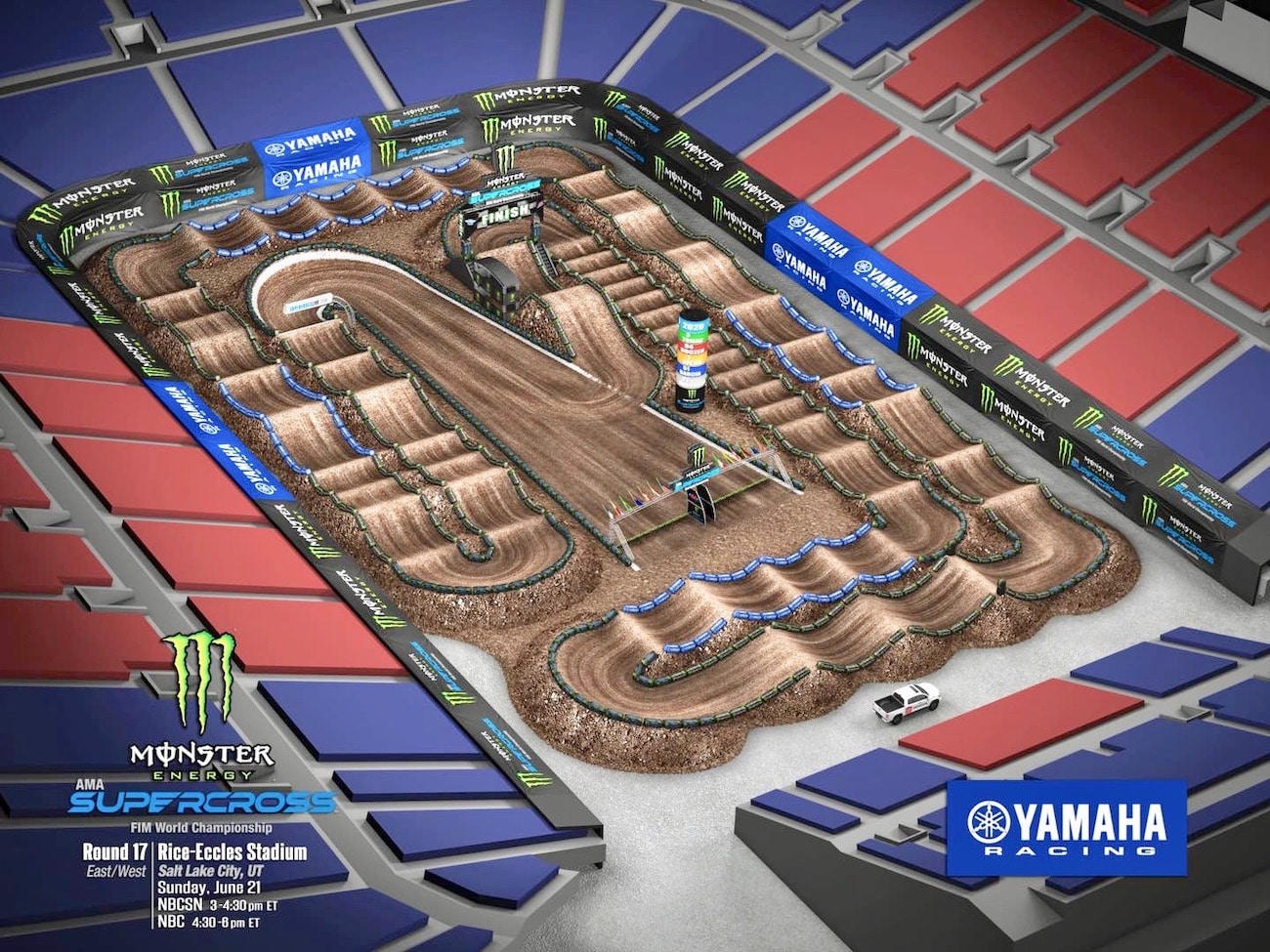 The final Salt Lake City track design could best the worst ever…or it could be the best. It has a short start and an odd layout with six right-hand turns, but to make up for its compactness, there are long rythym sections down three side of the stadium.
THE LAST RACE OF 2020 WILL BE NBC & NBC-SN
ROUND 17
Sunday, June 21 (East/West)
3:00 p.m on NBC-SN (Eastern Time) — 12 noon on NBC-SN  (Pacific Time)
4:00 on NBC (Eastern Time)—1:00 p.m. (Pacific)
(All times Eastern and TV schedule subject to change).